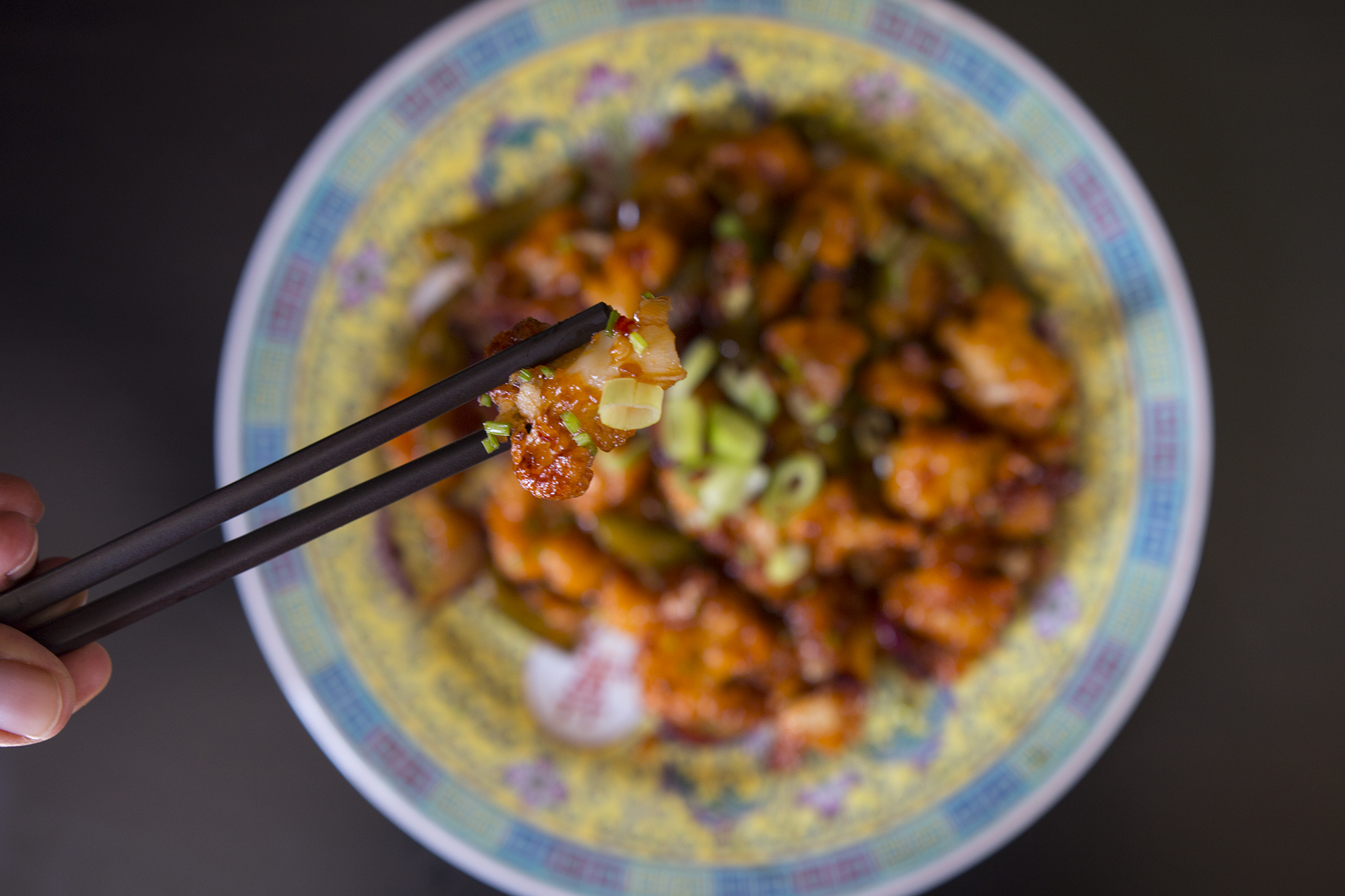 Watch my step-by-step video (coming soon)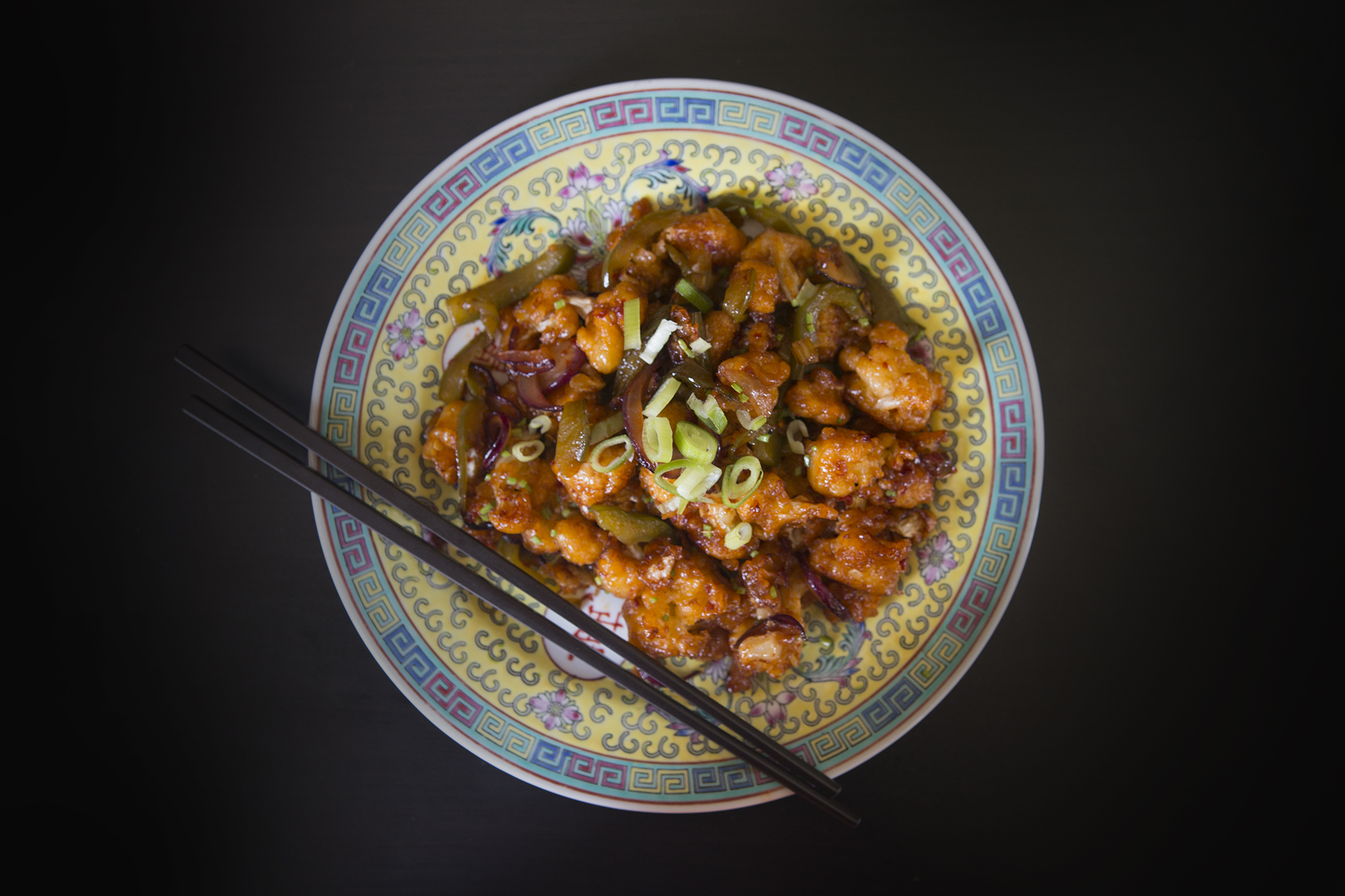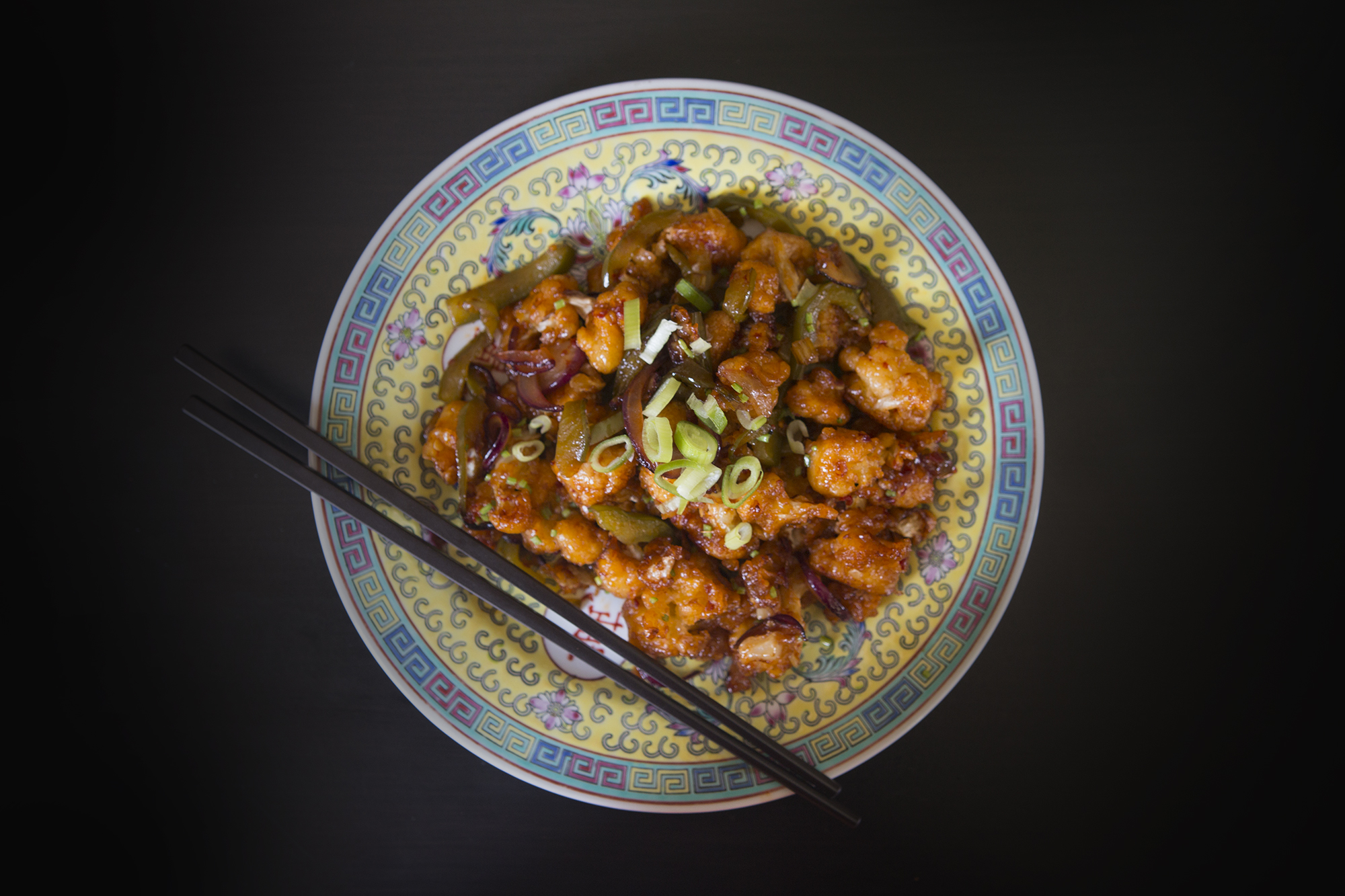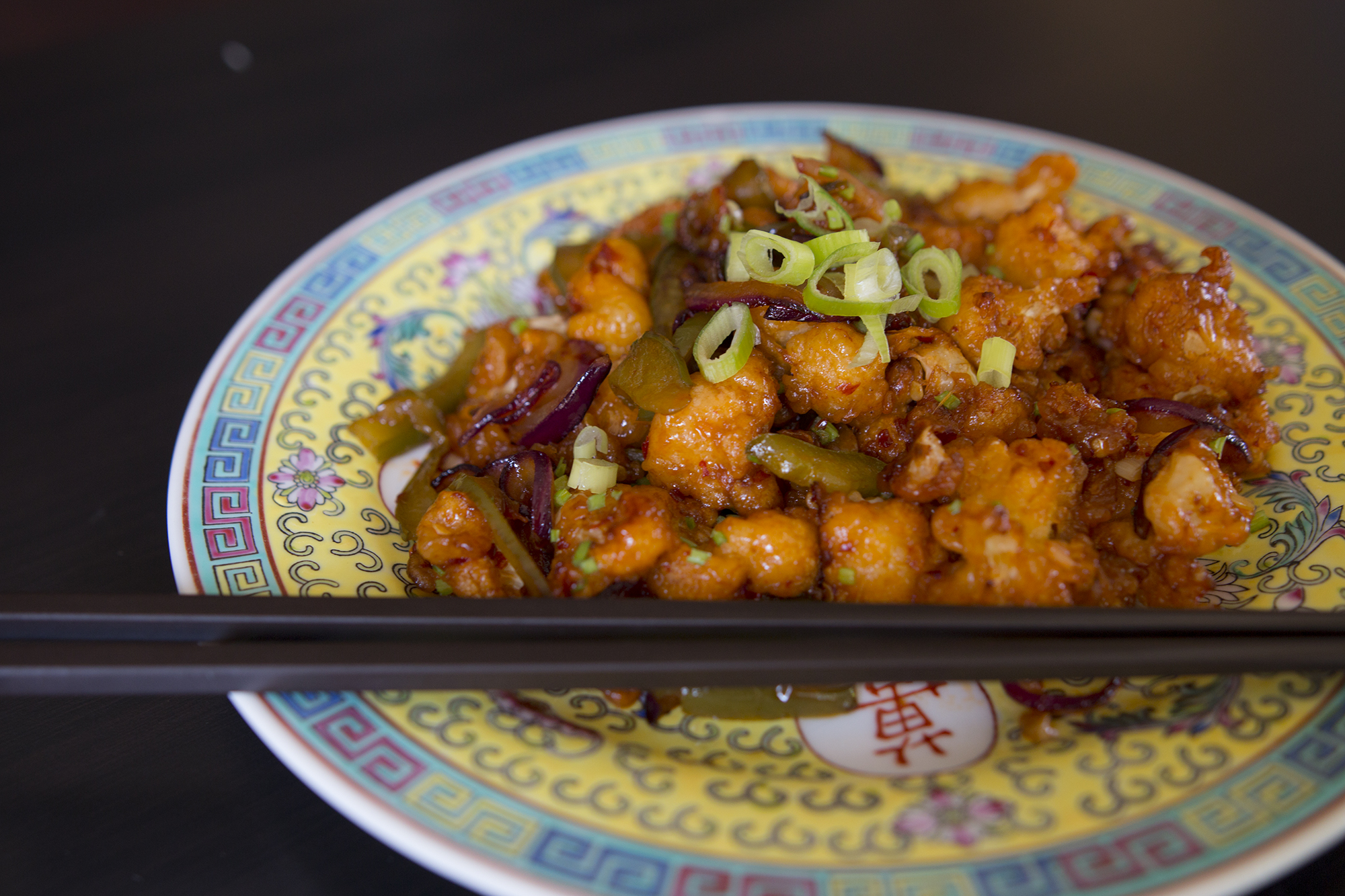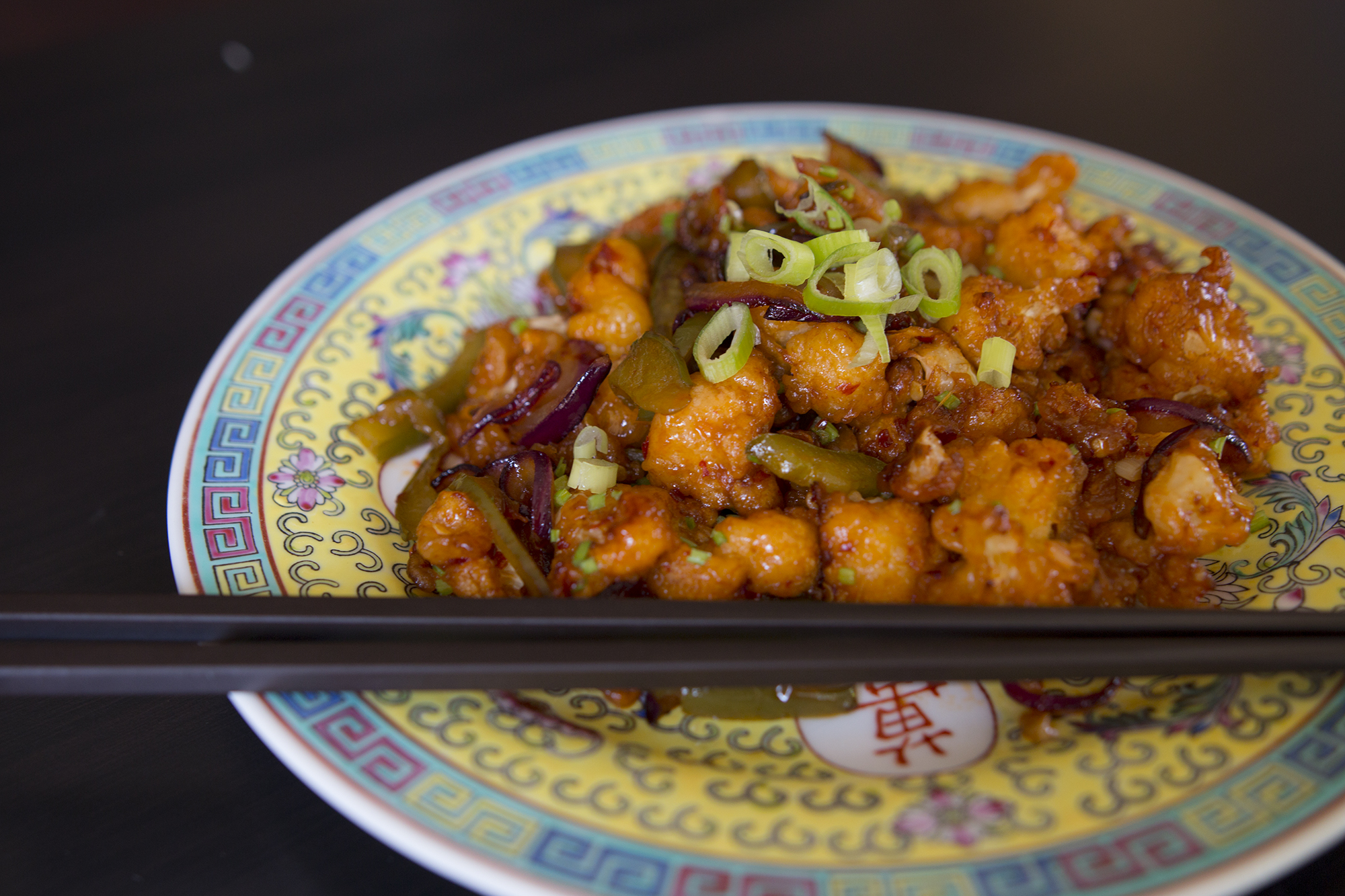 Gobi is Cauliflower in Hindi in India where a large majority of the people are vegetarian and this Indo Chinese dish is insanely popular. I knew I struck gold with this recipe when one of my carnivore sons told me it tasted like just like Chicken! My kids aren't fond of vegetables at all, the only time I know they are eating enough is during Lent when we are Vegetarian for 40 days so I was really surprised when they love this preparation of Cauliflower. This one's a keeper!
The ingredients are simple and the prep is quick and with any Chinese recipe you need to get your mise en place ready and this is a fancy french saying for getting your ingredients together. II'm using small florets of Cauliflower in this recipe, the smaller your florets, the crispier the Manchurian and it's also got more of that delicious Manchurian coating! This is going to be dipped in a simple batter, and deep fried till golden. Don't overcrowd your oil or you will drop the temperature and it will take longer to turn golden. The batter does need to be a bit sturdy which is why I'm using all purpose flour, if you're gluten free, you can add extra cornstarch or even use a gluten free flour instead.
All the magic happens in the wok where the Manchurian sauce come to life and it coats the Cauliflower with it's rich taste. Follow the recipe below to make this delicious recipe and also click on the video link to see how I prepared it in my kitchen. If you want your Gobi Manchurian with more gravy, increase the quantities of all the ingredients, leaving the Cauliflower and the batter the same. Also add a little water or stock to the gravy as desired.
[youtube-subscriber nickname=kravingsblog]
Ingredients
6 cups Cauliflower florets
1/2 cup Corn starch
5 tbsps regular flour
1 tsp each Ginger and Garlic paste
Salt
1 Spring Onion
1 Regular small onion
1/2 green pepper julienne
2 tbsps Chilli paste
2 tbsps Ketchup
3-4 tbsps light Soya sauce
1 tbsp chopped coriander stalks
Instructions
Make a batter by adding a little water to the Corn Starch, flour, Ginger and Garlic paste and salt
Heat some oil and deep fry till golden brown
In a wok heat some Chilli oil and sauté the Spring onion and Green Peppers
Add the Chilli paste, Ketchup, light Soya sauce and mix
Add the Cauliflower and stir to coat
Allow to rest in the hot wok for 30 seconds at a time without stirring so to caramelizes to bring out the flavour
Garnish with chopped Coriander stems
https://kravingsfoodadventures.com/gobi-manchurian/