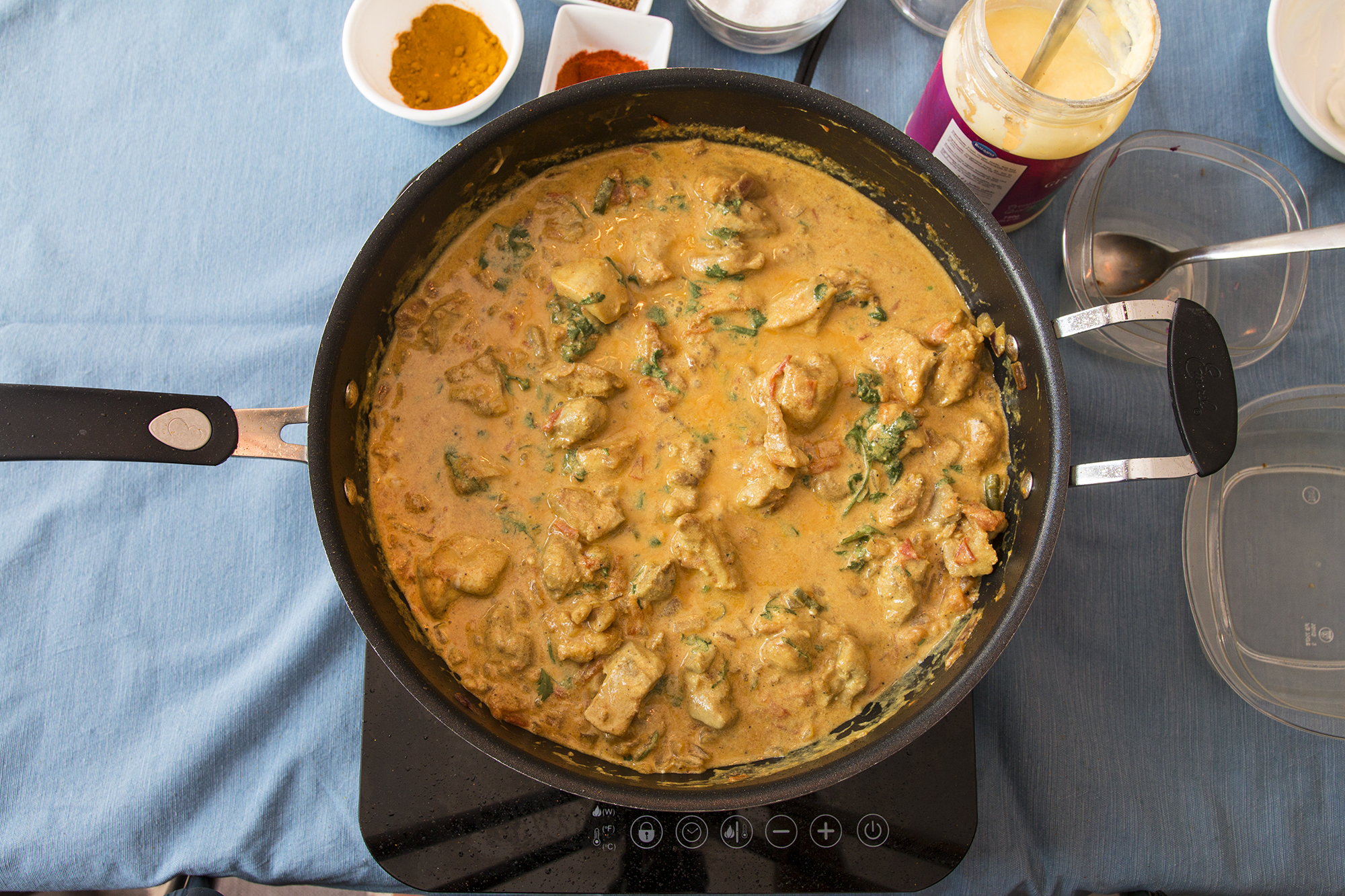 Watch my step-by-step video (coming soon)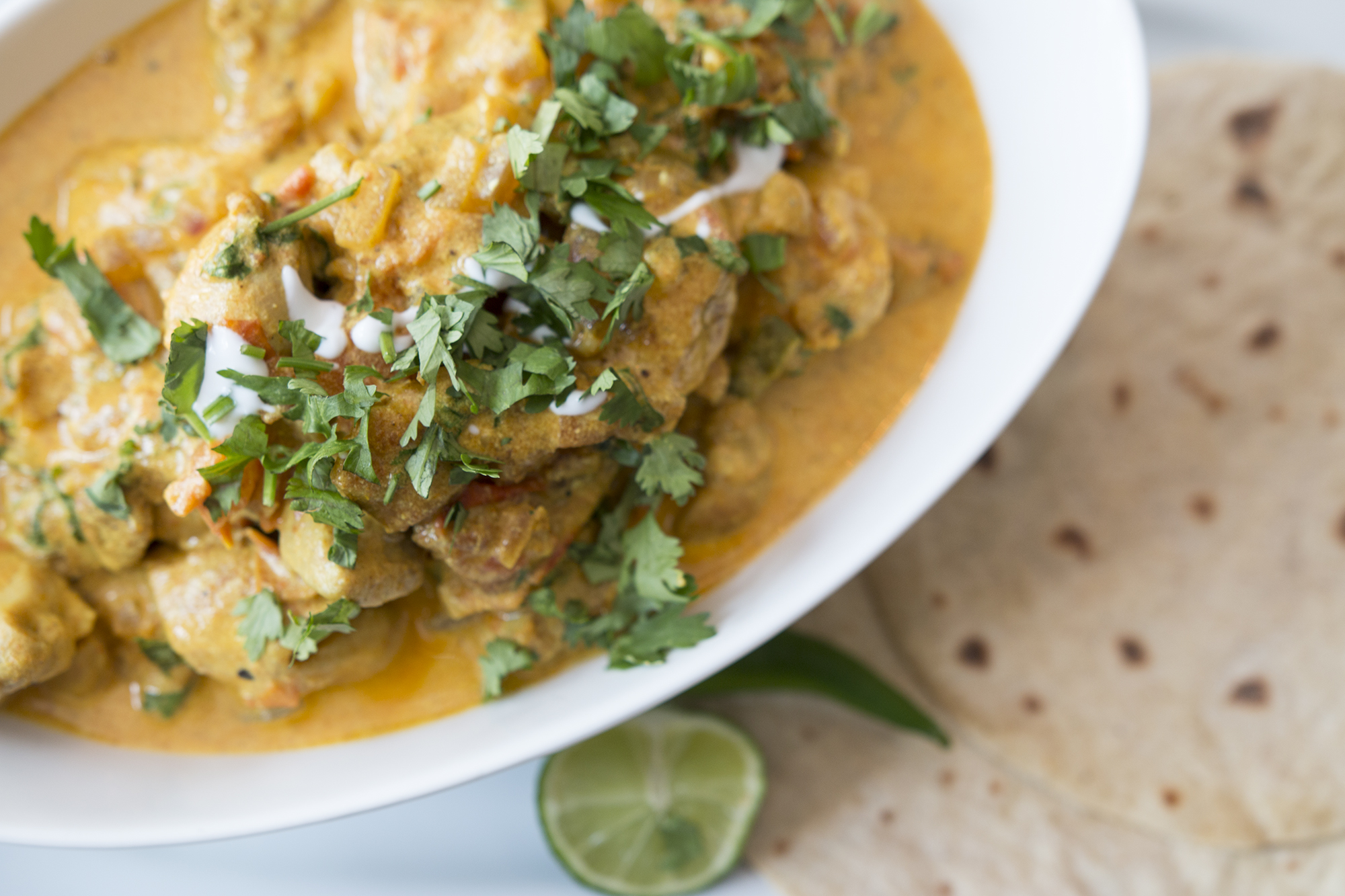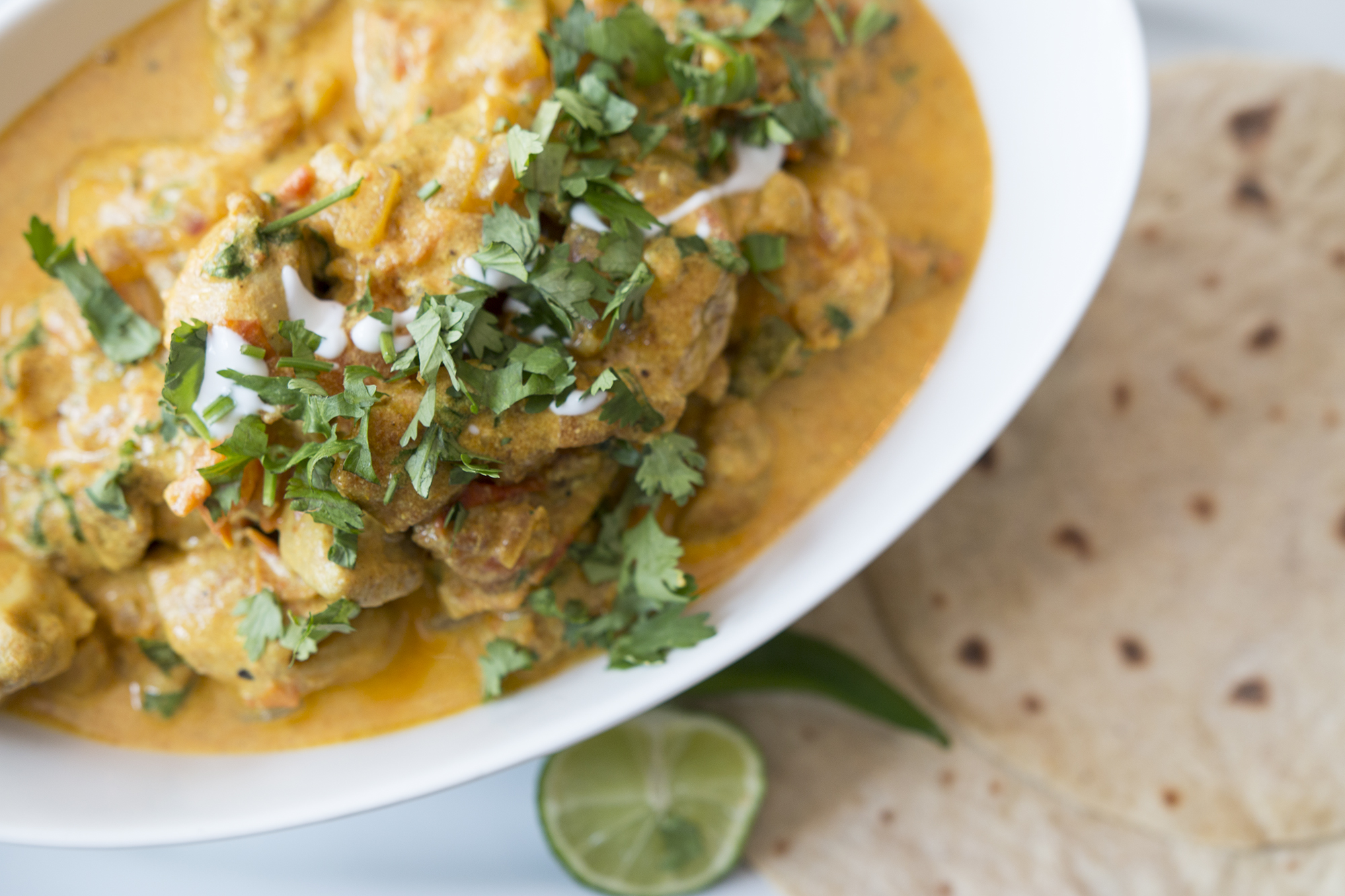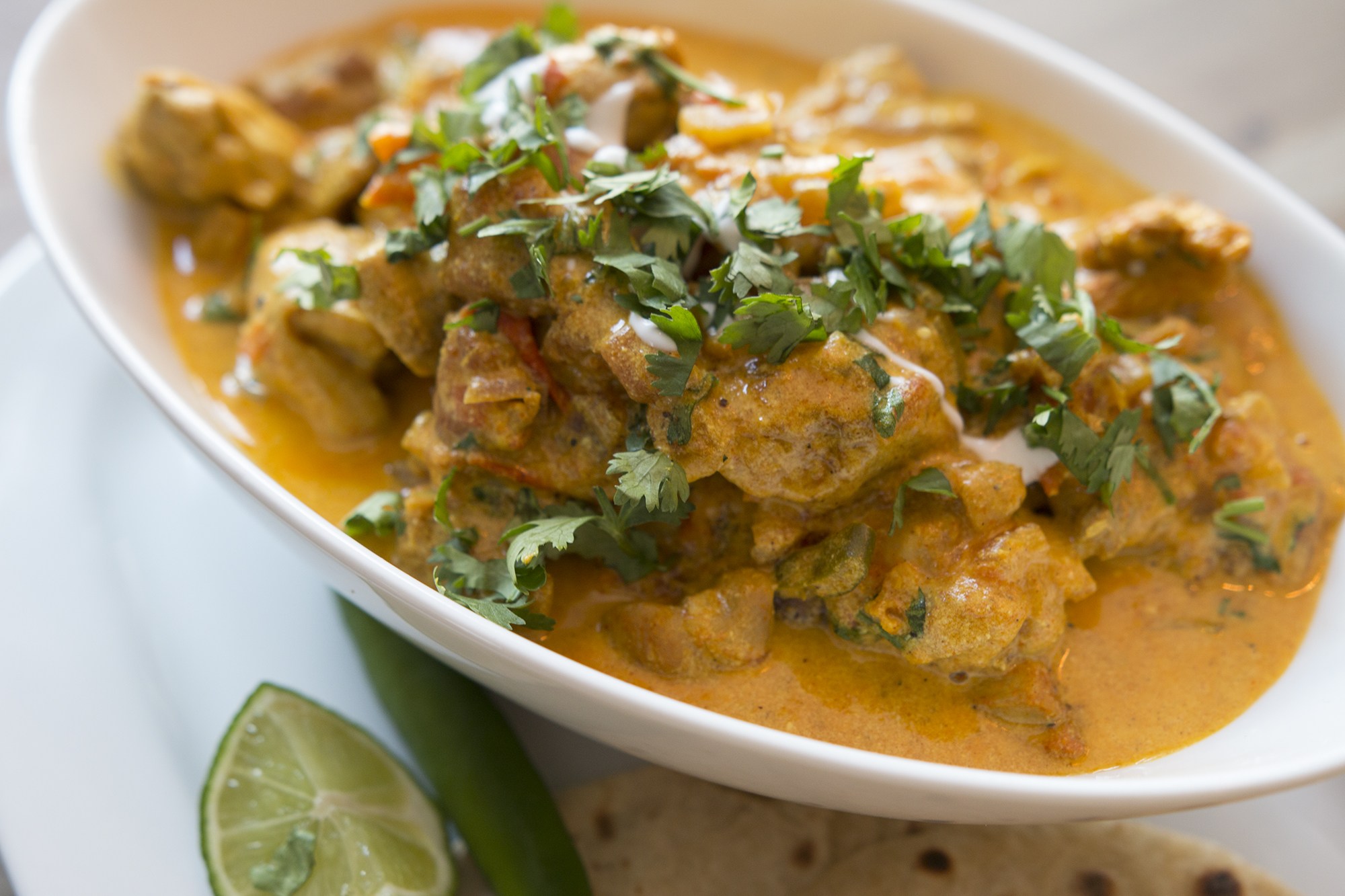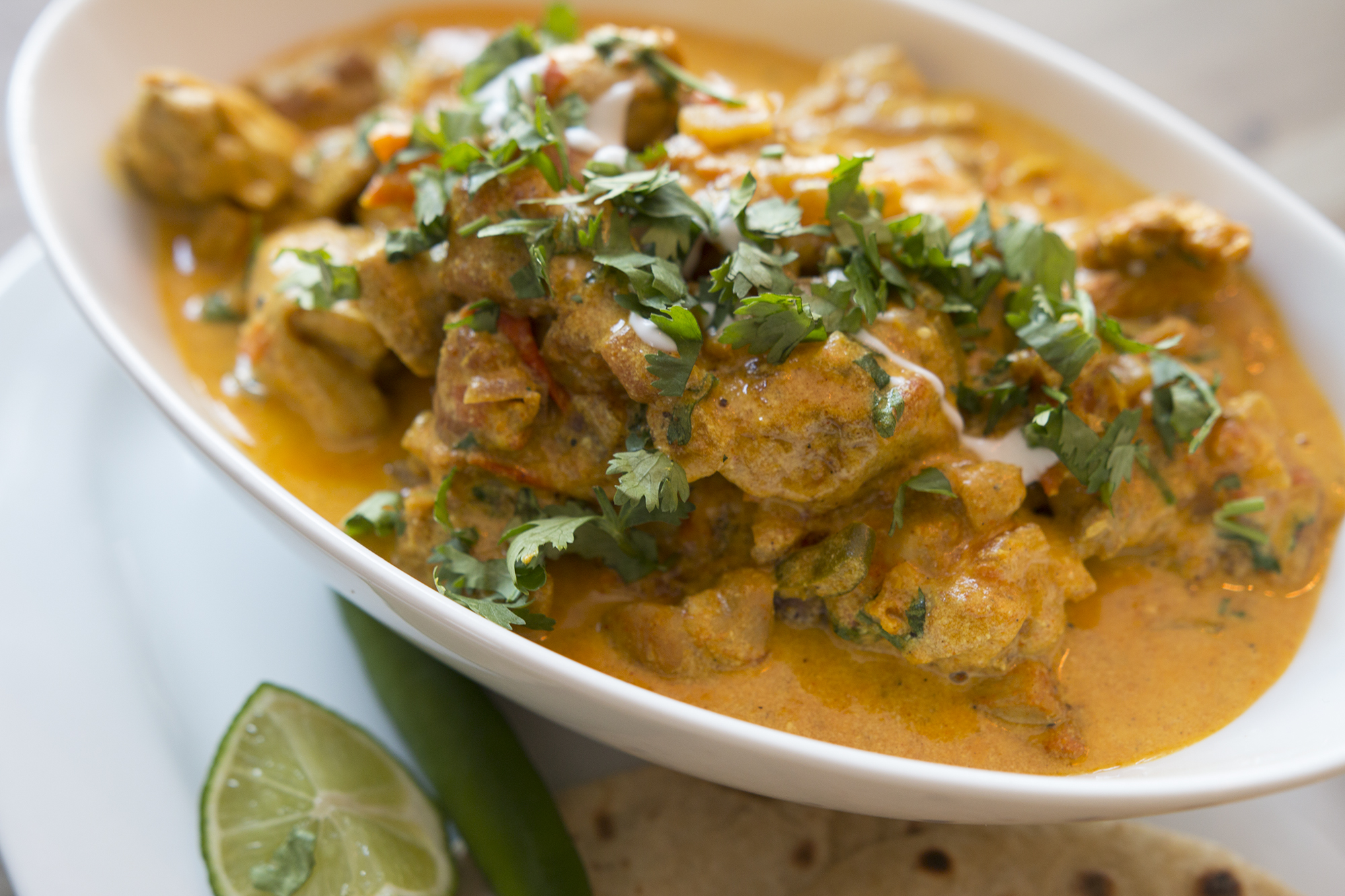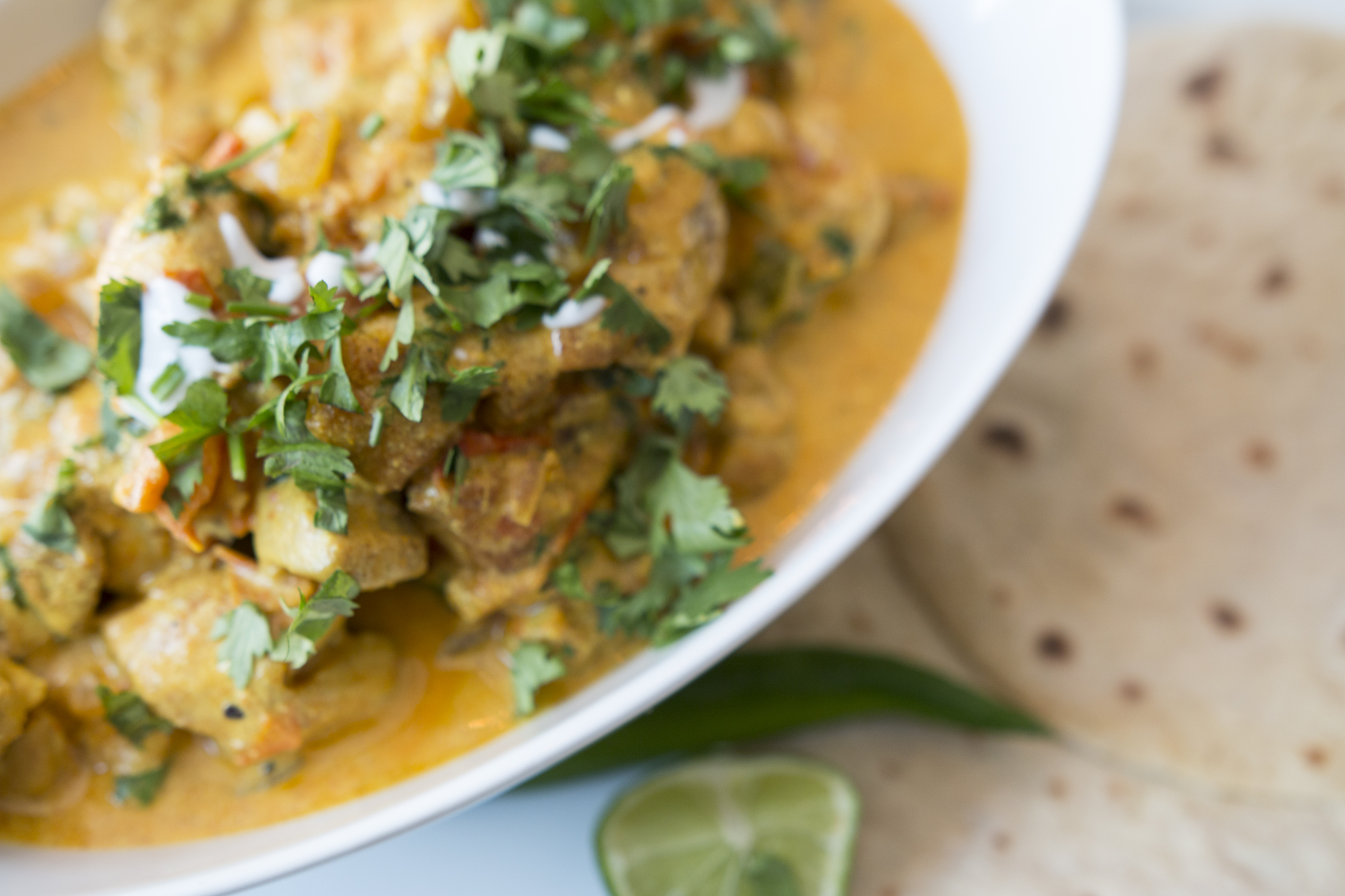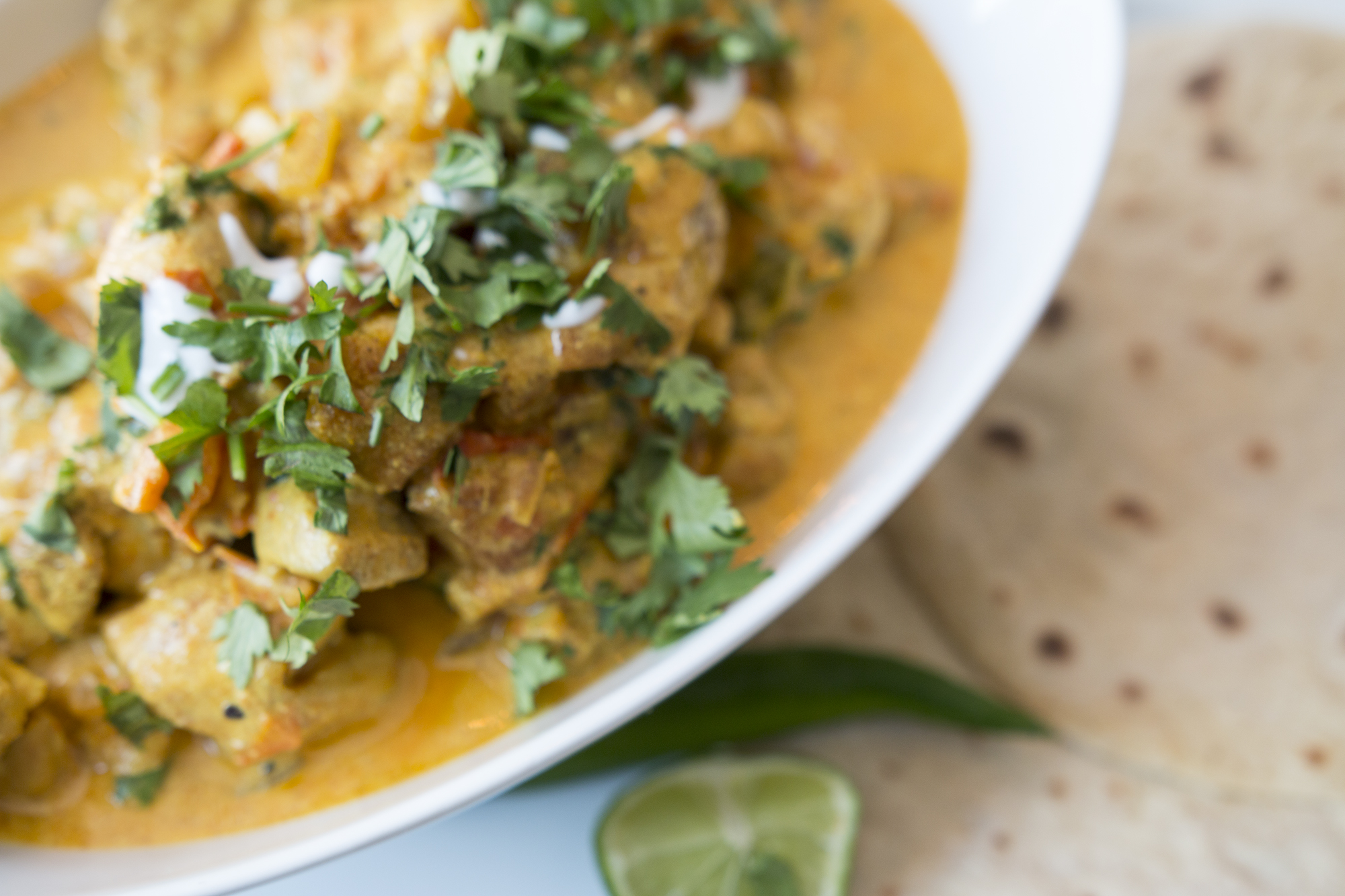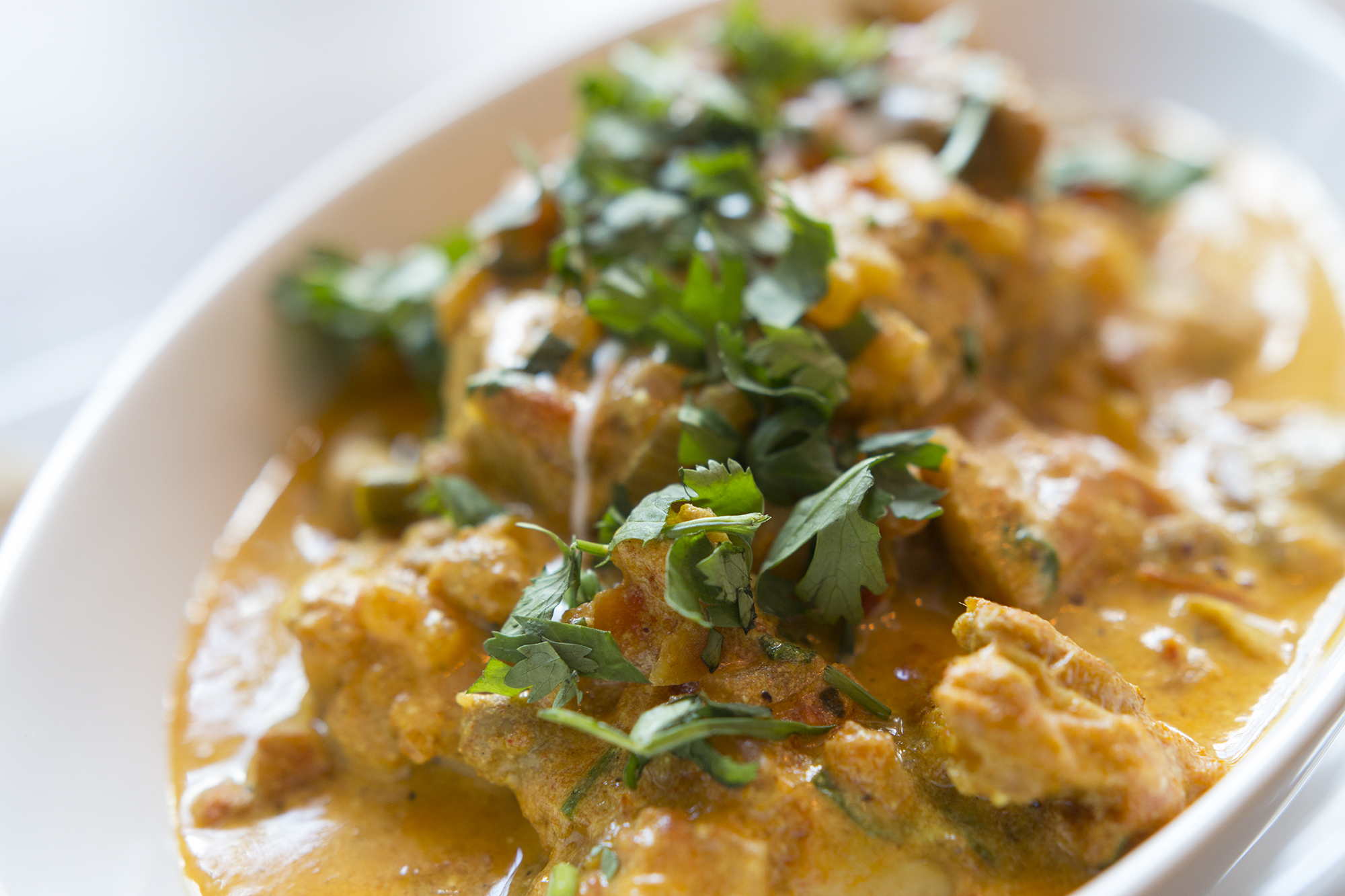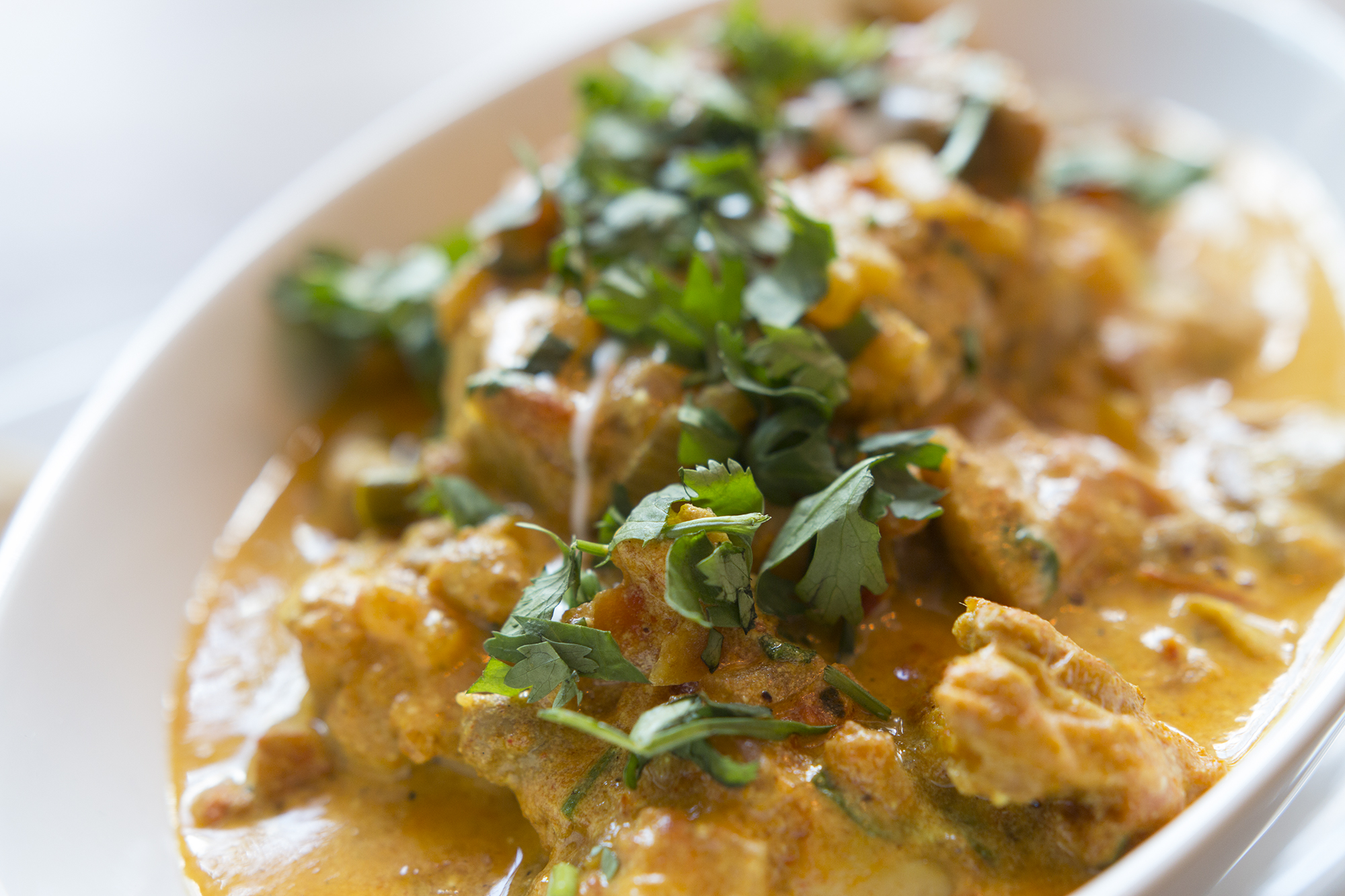 I'm very close to my annoying little brother and I hate that he lives miles away from me in Chicago. He's a very busy man, who travels all the time and he and his wife have three kids under 4 and two of them are twin girls. Although he loves to goof around and make funny videos and sit around strumming his guitar, he's so busy packing, unpacking, changing diapers and entertaining the kids, that he never has enough time to prepare a home cooked meal. Because of their busy lifestyle with the little ones, meals are often something picked up from a store and eaten bites at a time at on the kitchen countertop. Whenever I visit, I treat him to some home cooking and he really enjoys that.
Making a curry does not have to be a huge ordeal and you will see in the recipe as well as the video in this post that simple ingredients can turn into a wonderful satisfying meal. This curry includes a luscious yogurt folded in, but you can easily use Coconut cream to make it dairy free. The use of cubed boneless Chicken breast, cook fast and will give him enough time to run around and complete all his other 'daddy' chores like spend time with his son and their crazy Lego city.
[youtube-subscriber nickname=kravingsblog]
Ingredients
1/2 Turmeric
1/2 Chilli powder
1 lb boneless Chicken
Oil
1 cup diced Onions
1 green Green finely chopped
1 tbsp each Ginger & Garlic paste
1 tsp each – Turmeric, Chilli, Turmeric, Garam Masala & Cumin powder
3 ripe tomatoes(2 cups)
1 cup Yogurt
Salt to taste
Instructions
Season the boneless Chicken cubes with some salt, 1/2 tsp of chilli powder and 1/2 tsp of Turmeric
Heat a couple of tbsps of oil in a pan and sauté 1 lb of boneless Chicken thigh meat and just sear on both sides to get a nice color and the Chicken is half cooked
Remove this and keep it aside
Add the diced red onion to the same pot together with the green Chilli
Once the onions are nice and brown, add the ginger & garlic paste, Chilli powder, Turmeric, Cumin powder and Garam Masala.
Add 3 diced ripe tomatoes, add salt, mix it and cover to cook for a few minutes till the tomatoes are nice and mushy
Add the half cooked Chicken, more and continue to cook for another 5 mins
Fold in one cup of yogurt and taste for salt and seasoning, and finally finish with chopped coriander.
https://kravingsfoodadventures.com/easy-chicken-curry/