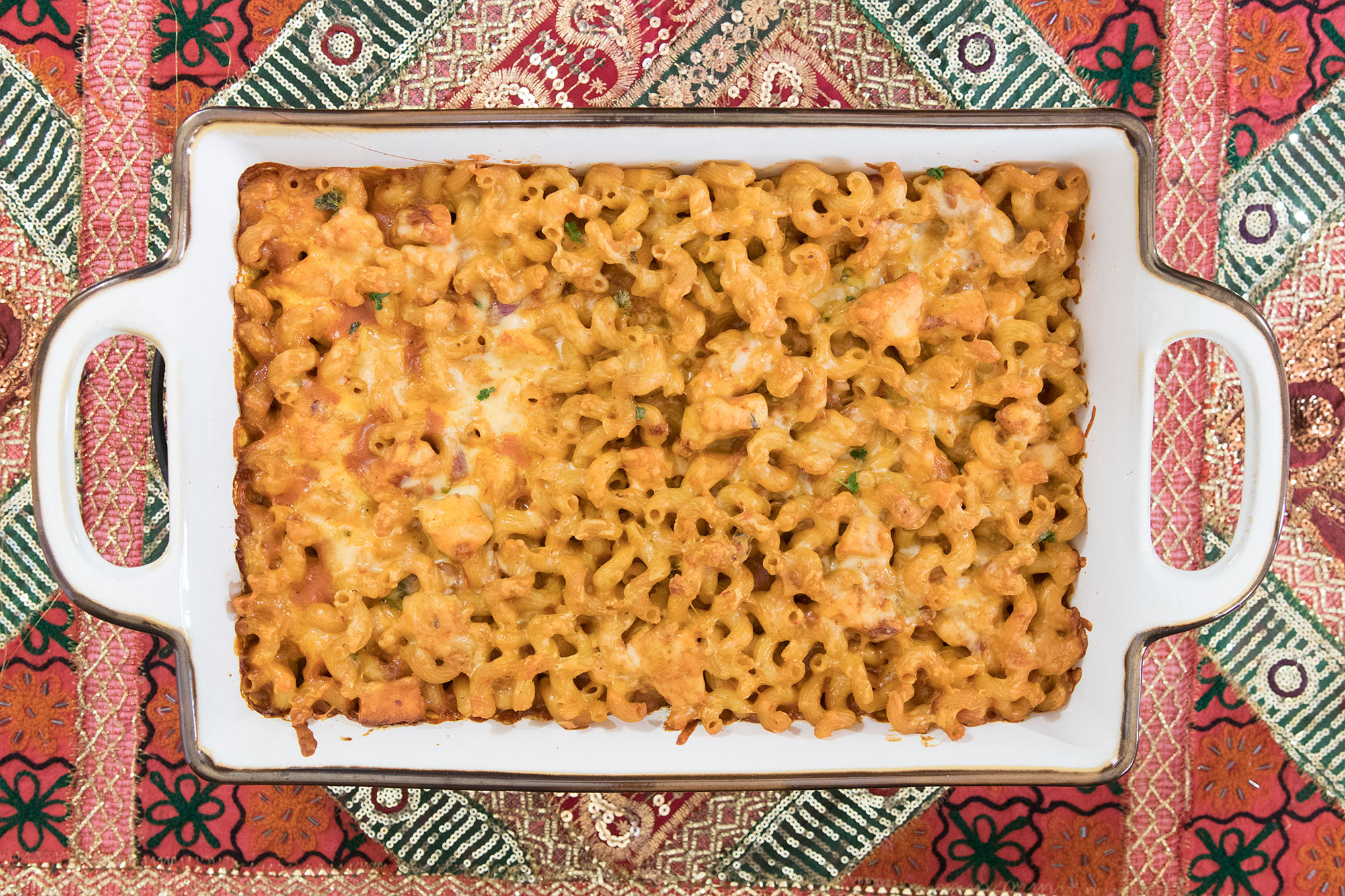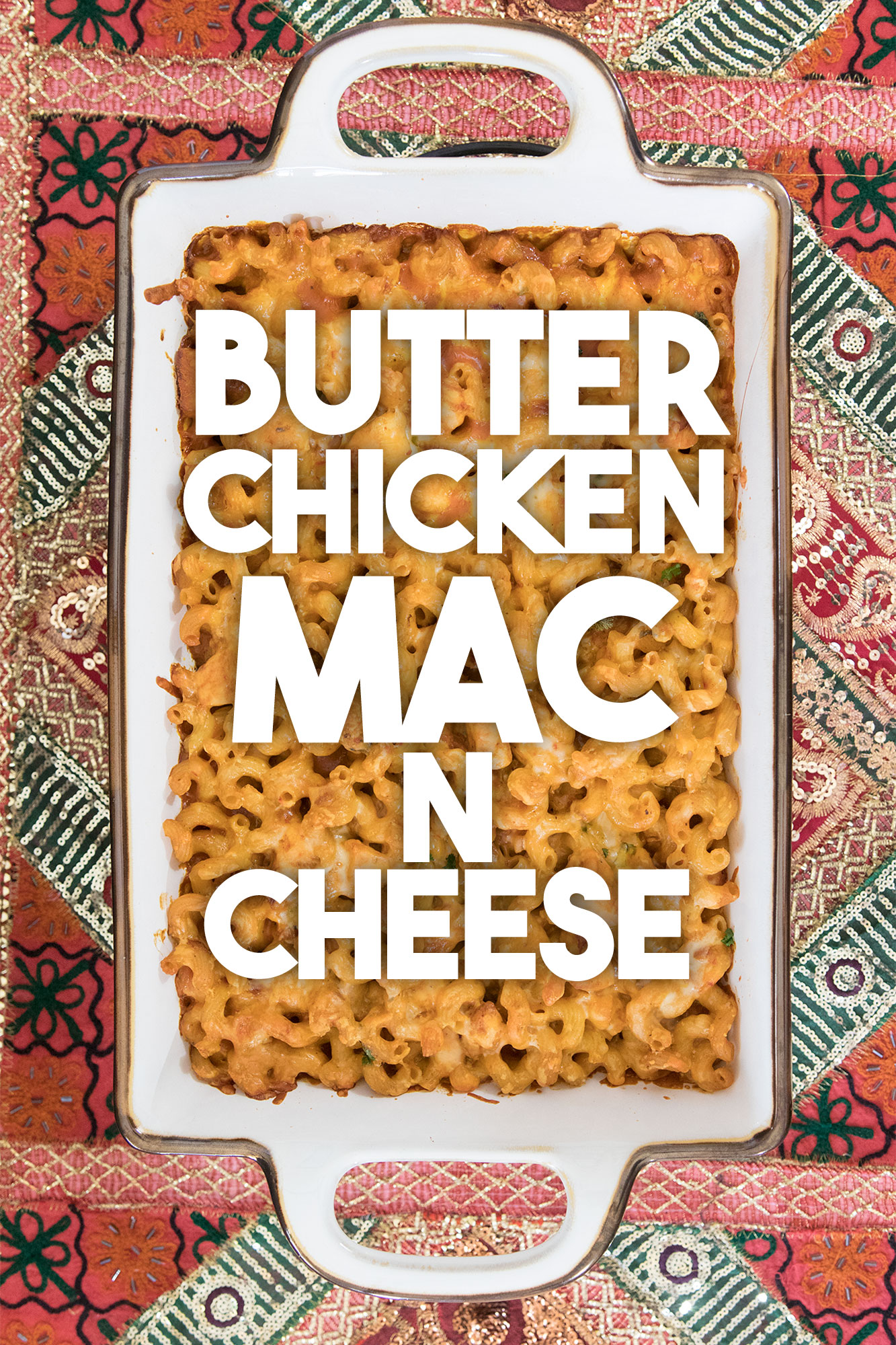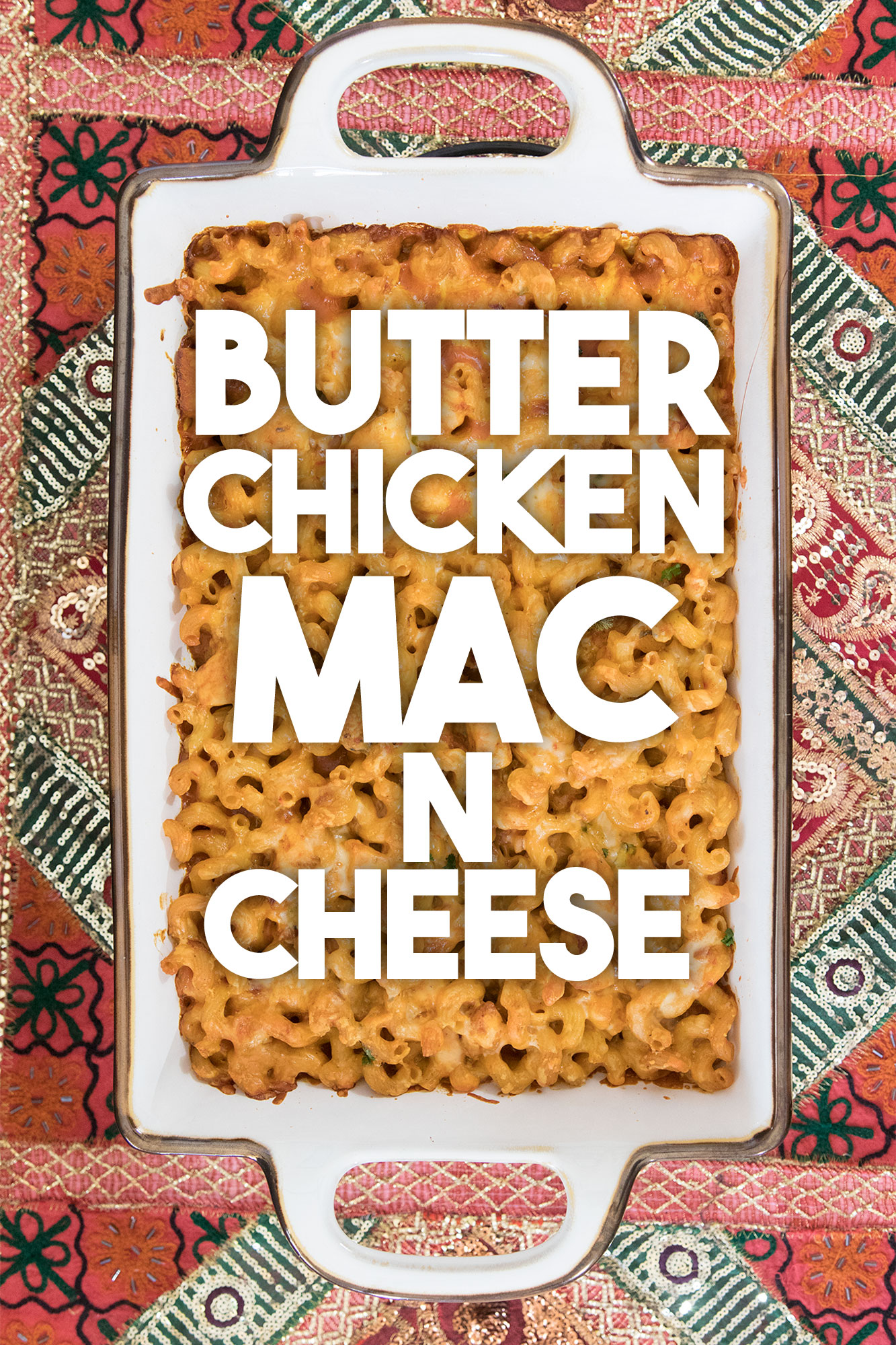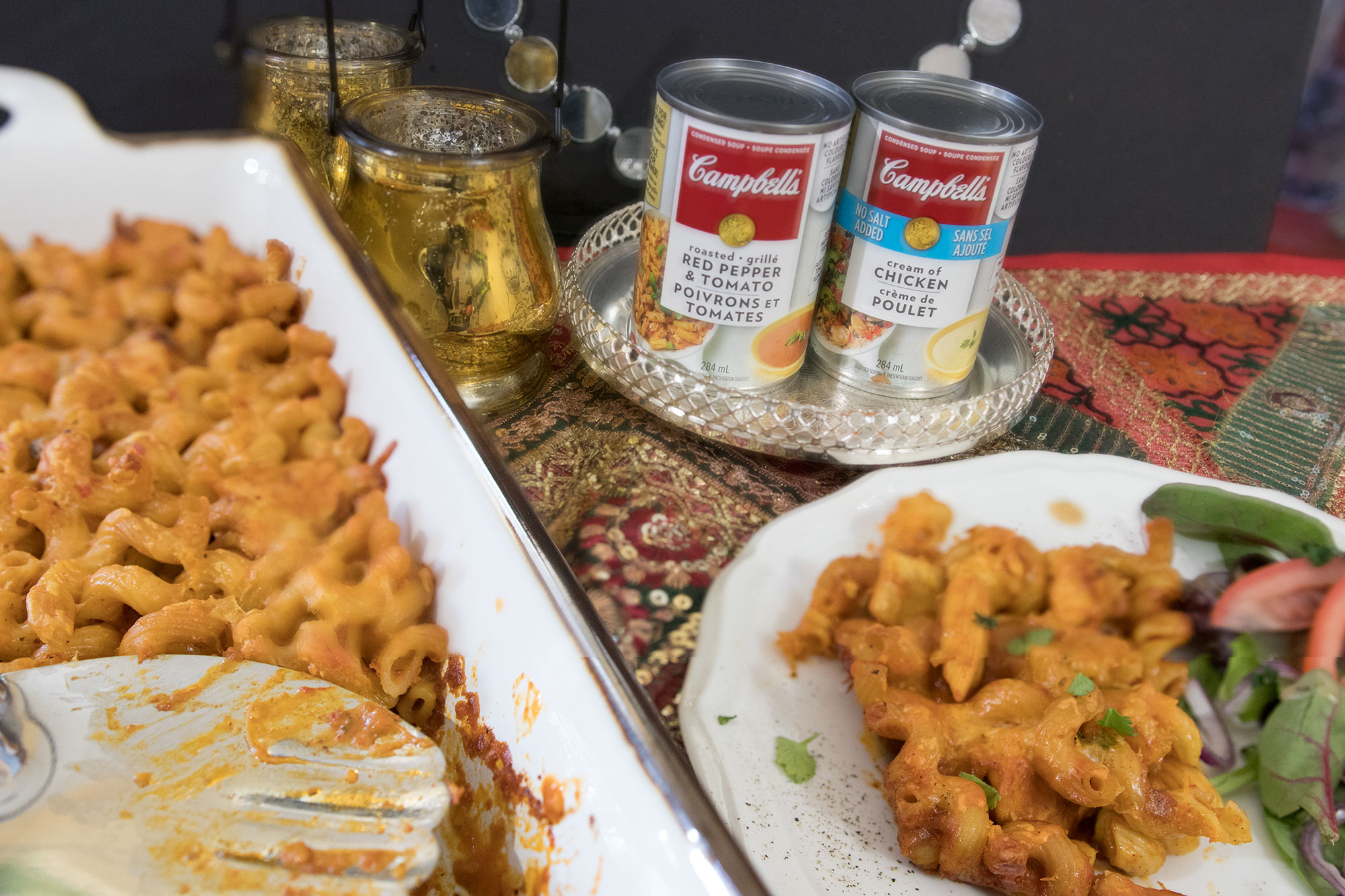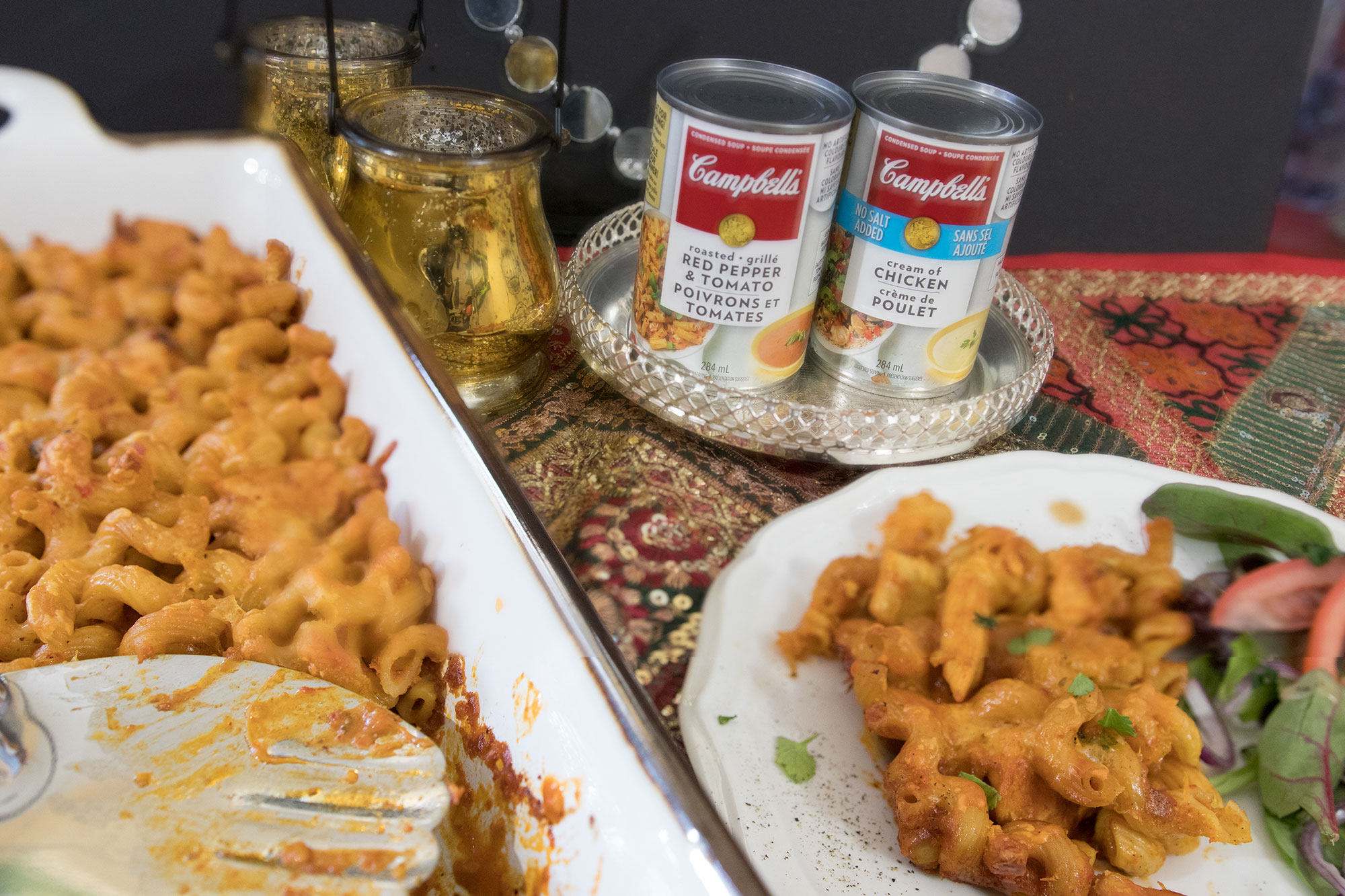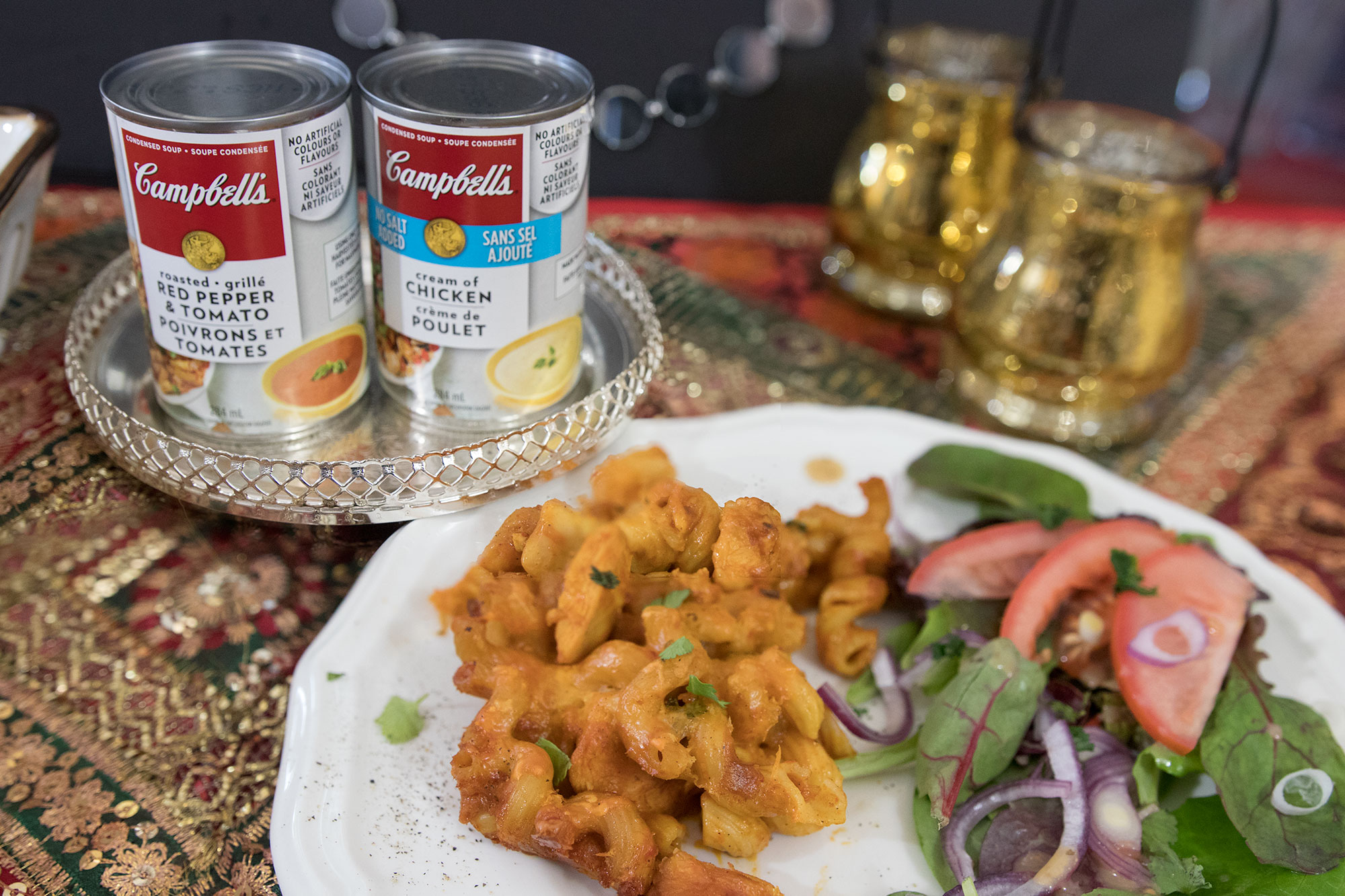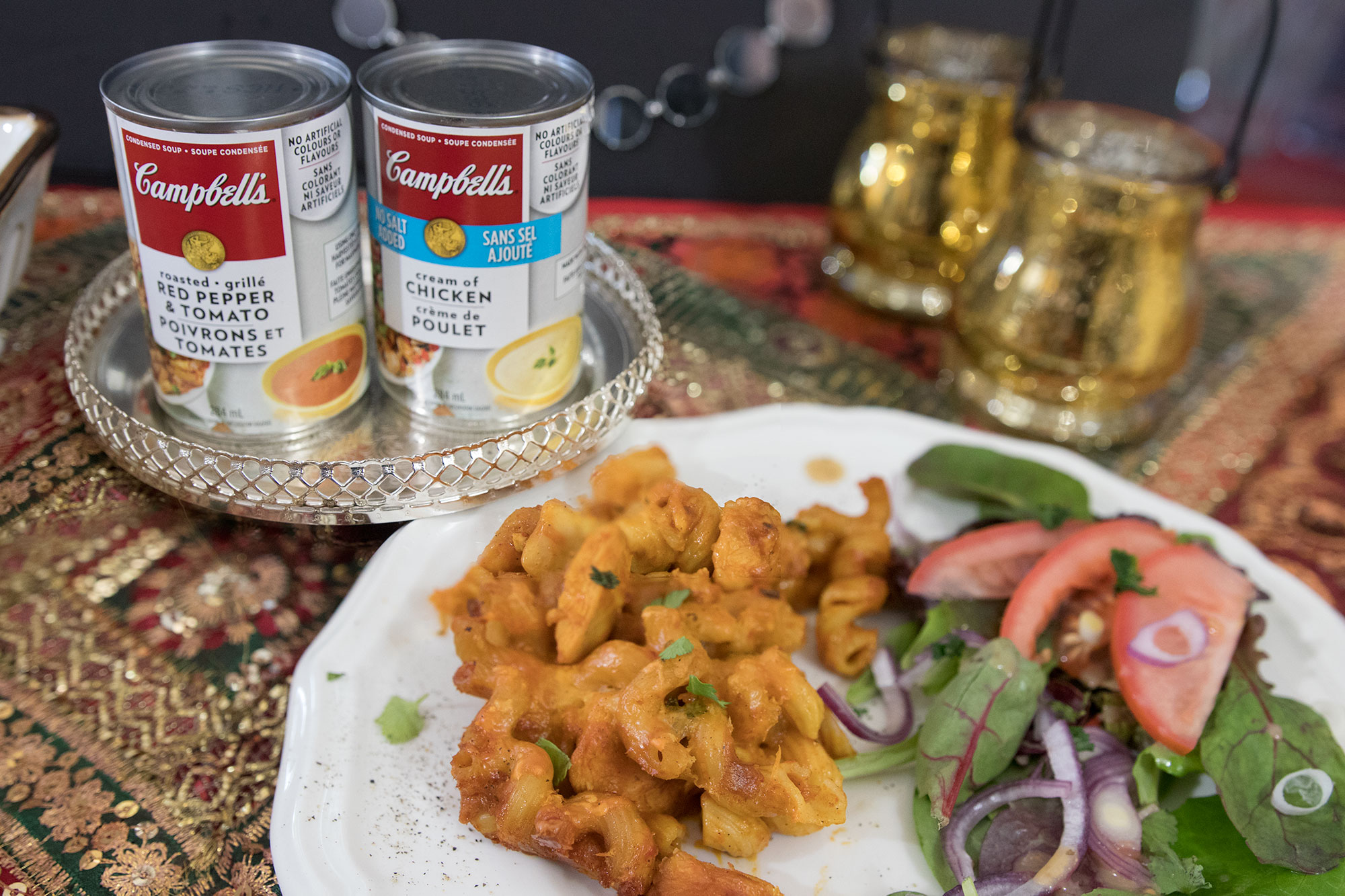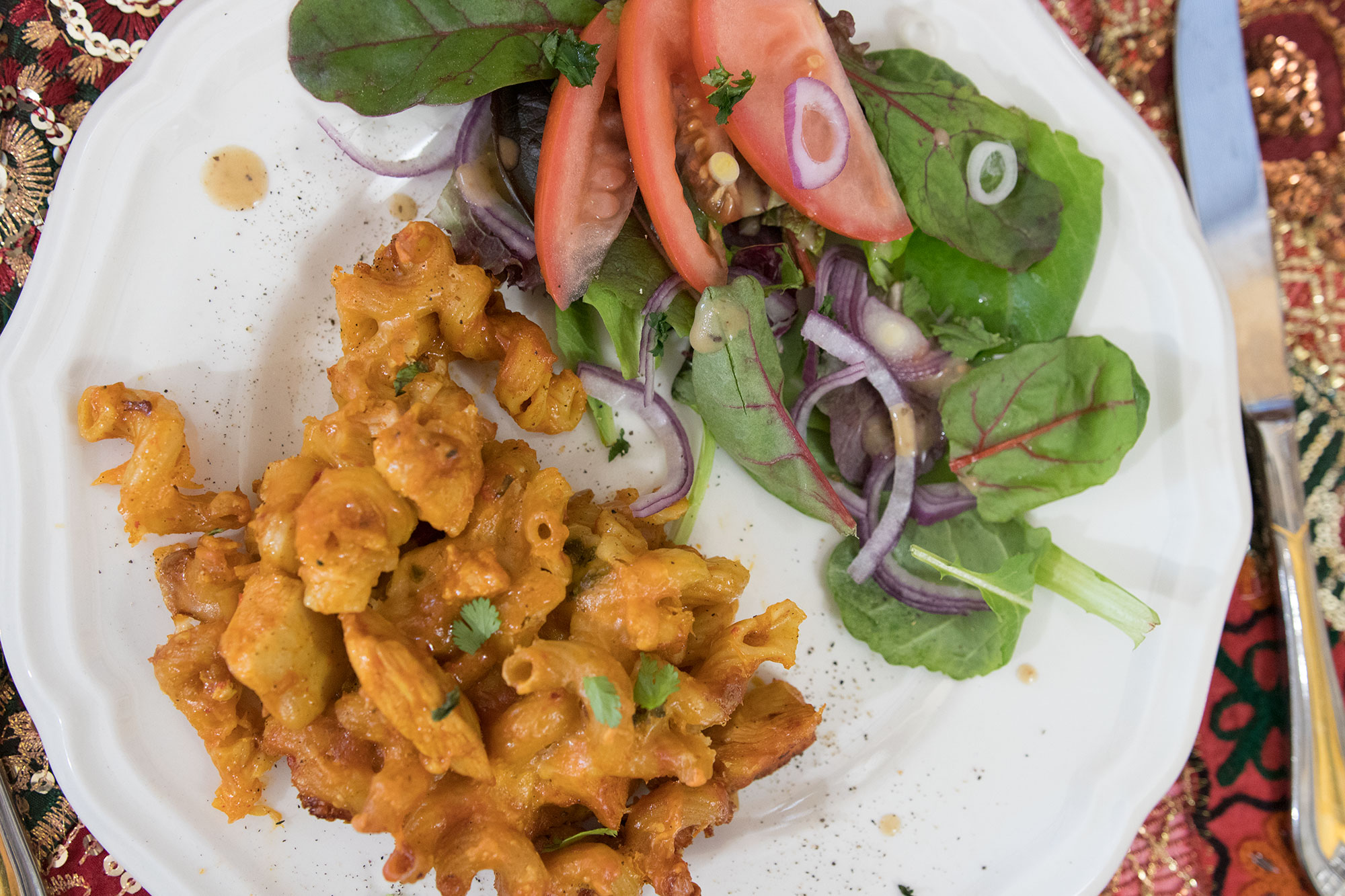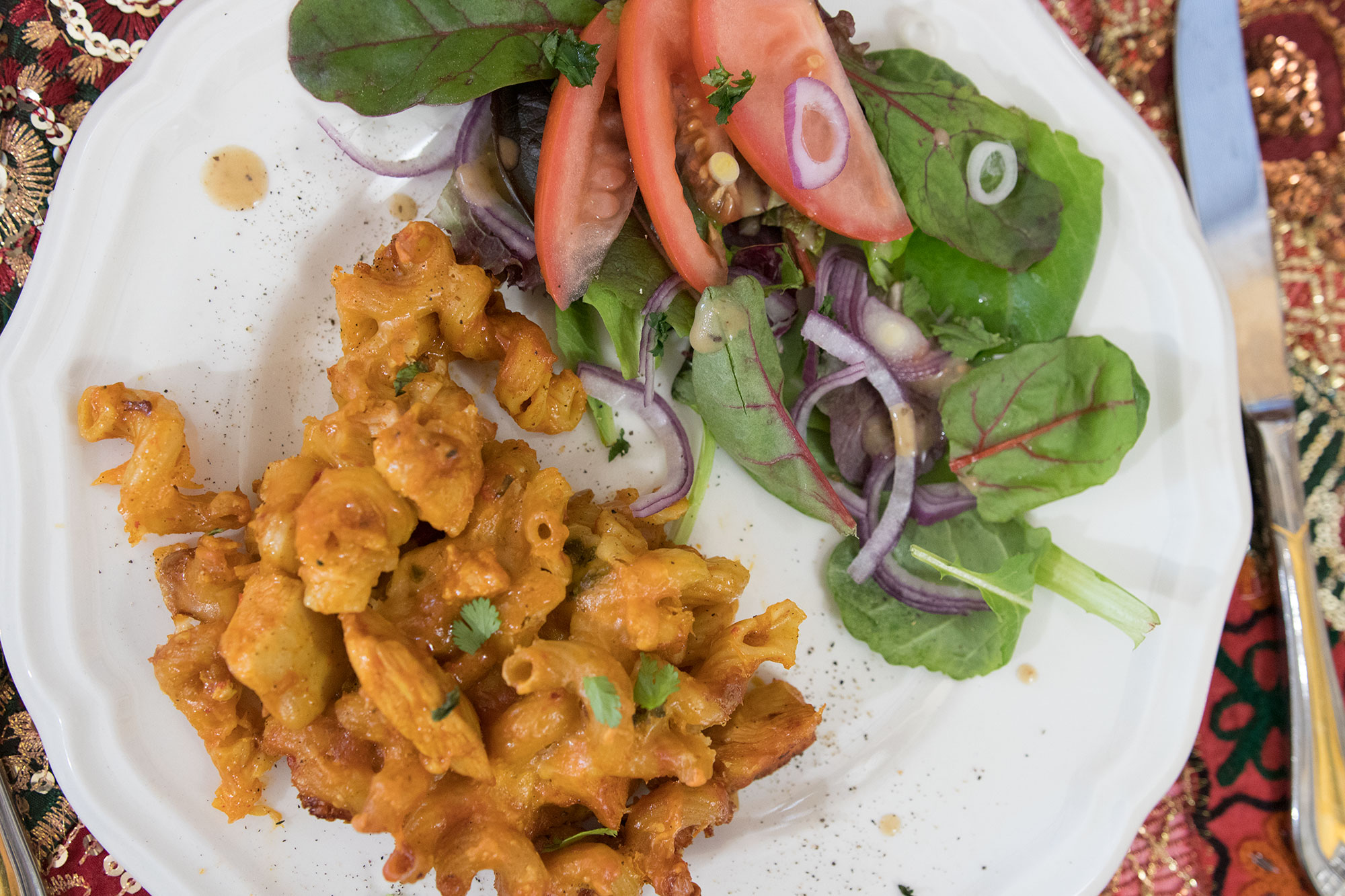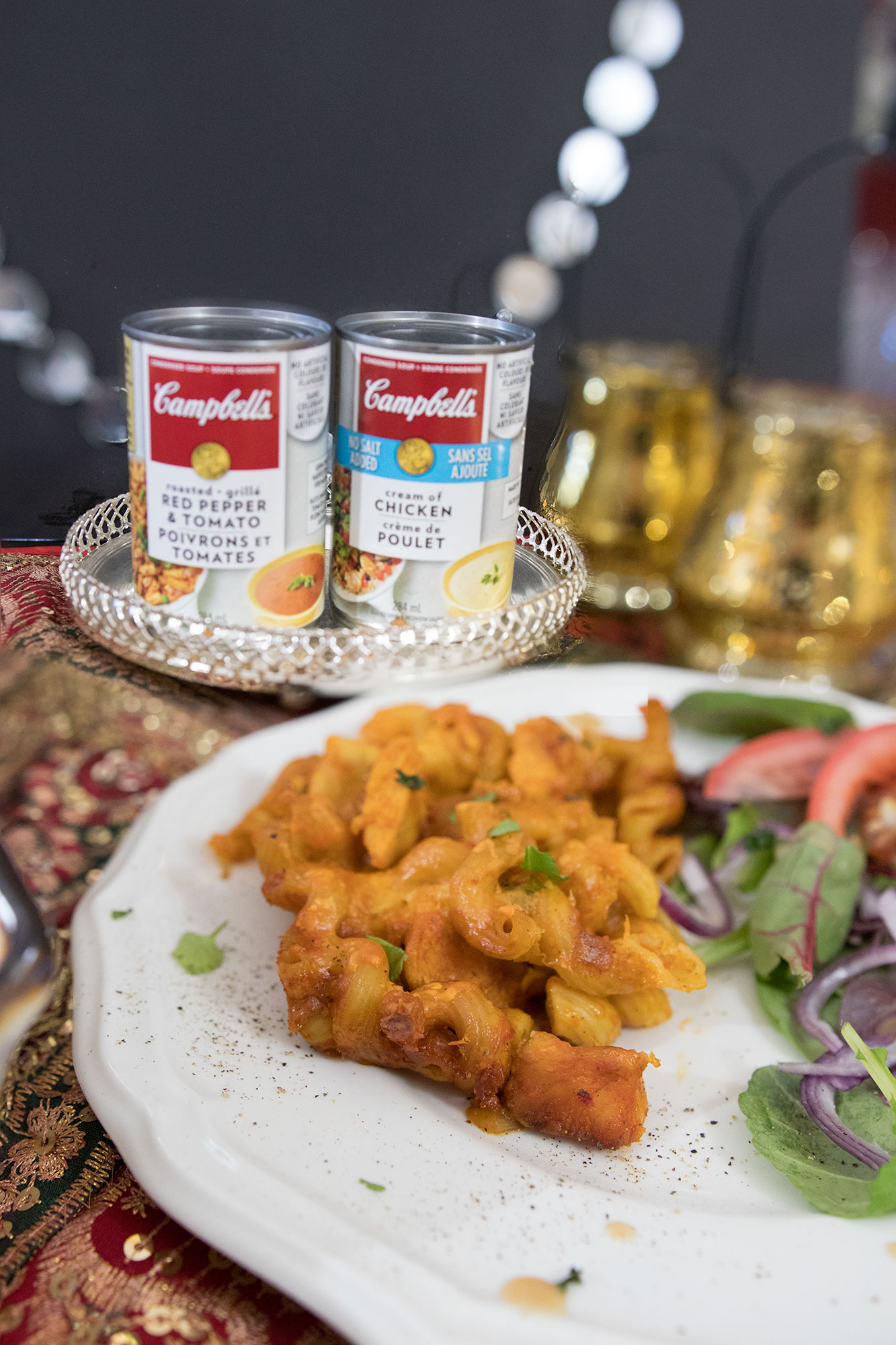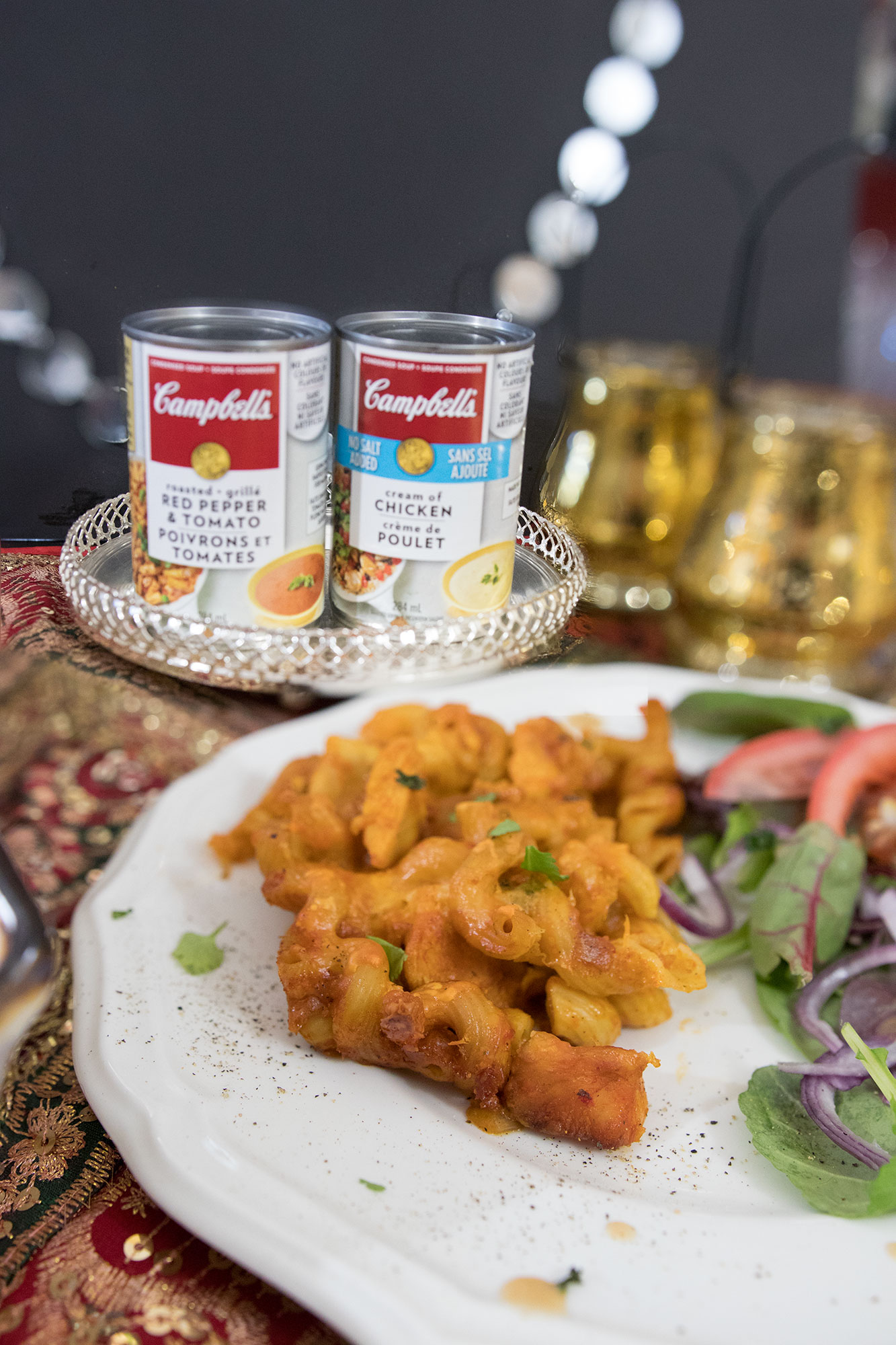 This is a sponsored post written by me on behalf of Campbell's® . All opinions are 100% mine.
Butter Chicken and all it's versions are always received well. If you've been following my posts and my channel, you will know that I love making my Butter Chicken from scratch. I like to grill my chicken, blanche and puree fresh tomatoes, blend my spices and finish it off with some luxurious cream. A weeknight meal though is a whole other story. I burst into my home exhausted with the dark cloud of prepping dinner on my mind. Almost immediately the family asks 'What's for Dinner?" and if I haven't had the time to meal prep, I'm in a lot of trouble.
Over time, I've learned how to use pantry staples creatively to create shortcuts to great meals. This recipe is a testament to that! I always have canned soup in my pantry, they're not just great when you want to make a soup but you can also use this to prepare other meals. In this recipe, I'm going to use the CAMPBELL'S® Roasted Red Pepper & Tomato to substitute the pureed Tomatoes and the CAMPBELL'S® No Salt Added Cream of Chicken to substitute the cream. This delicious Butter Chicken is then going to be tossed together with Scoobi doo or Cavatappi noodles, smothered in cheese and baked.
This is a hearty recipe that is delicious for adults and kids alike. If you have kids that are afraid to try new things, this is a great way to introduce them to new flavors.
[youtube-subscriber nickname=kravingsblog]
Butter Chicken Mac & Cheese
Ingredients
1 lb Chicken breasts cut in medium cubes
1 tsp minced Garlic
2 tbsps Tandoori spice
2 tbsps Yogurt
Salt & Pepper to taste
½ tbsp dried Fenugreek (optional)
400 gms Pasta (Macaroni, Rotini, Scoobi Do or your choice)
1 can CAMPBELL'S® Condensed Roasted Red Pepper & Tomato
1/2 can CAMPBELL'S® Condensed No Salt Added Cream of Chicken
2 tbsp Butter
¼ cup Oil
Water as required
1 cup diced Onions
1 tsp minced Garlic
1 tsp minced green Chili (optional)
1 tbsp chopped Coriander
1 tsps each Chili & Cumin powder
½ tsp Turmeric
Salt to taste
2 cups Grated Cheese
Instructions
Marinate the Chicken in the crushed garlic, Tandoori spice, Yogurt, Salt & Pepper and Fenugreek and allow to marinate for 15 mins to overnight
Heat up the Oil in a sauté pan and cook the Chicken till about ½ done and remove and keep aside
In the same pot add the butter and sauté the Onion, Garlic, Chili
Add all the spices, followed by the Tomato soup and stir well to incorporate. Fill up the empty soup can with water and add it to the pot and bring to the boil
Add the partially cooked chicken, turn down the heat and allow it to simmer
Add a half can of the Chicken soup and a bit more water as required
Add the Coriander
Cook Pasta according to the package instructions and drain
Fold in Pasta and about a half cup of the Cheese
Taste for Salt and add to taste
Transfer to an oven proof dish and cover with the rest of the Cheese
Bake for 20 - 30 minutes till bubbly and golden brown
https://kravingsfoodadventures.com/butter-chicken-mac-cheese/