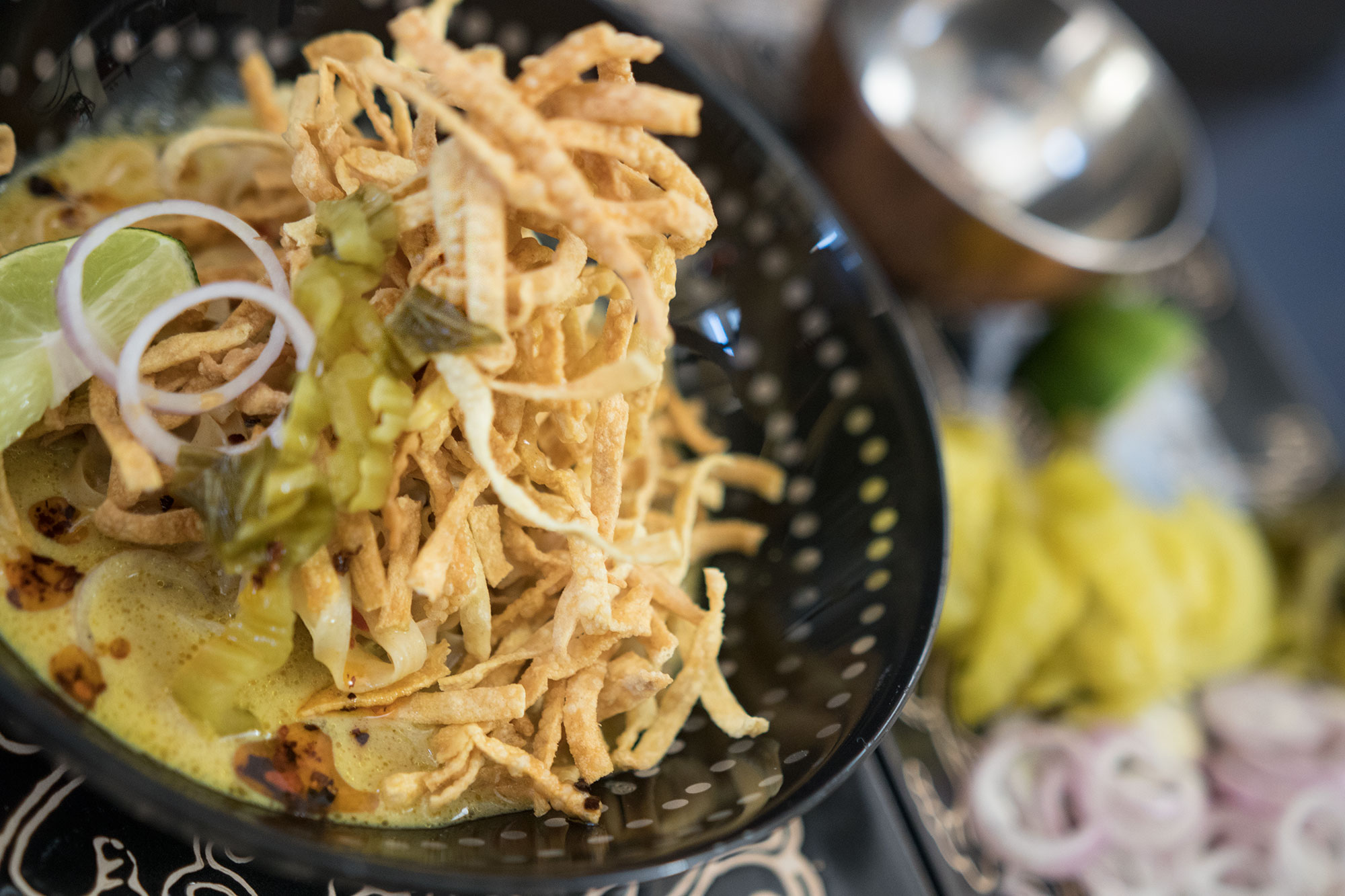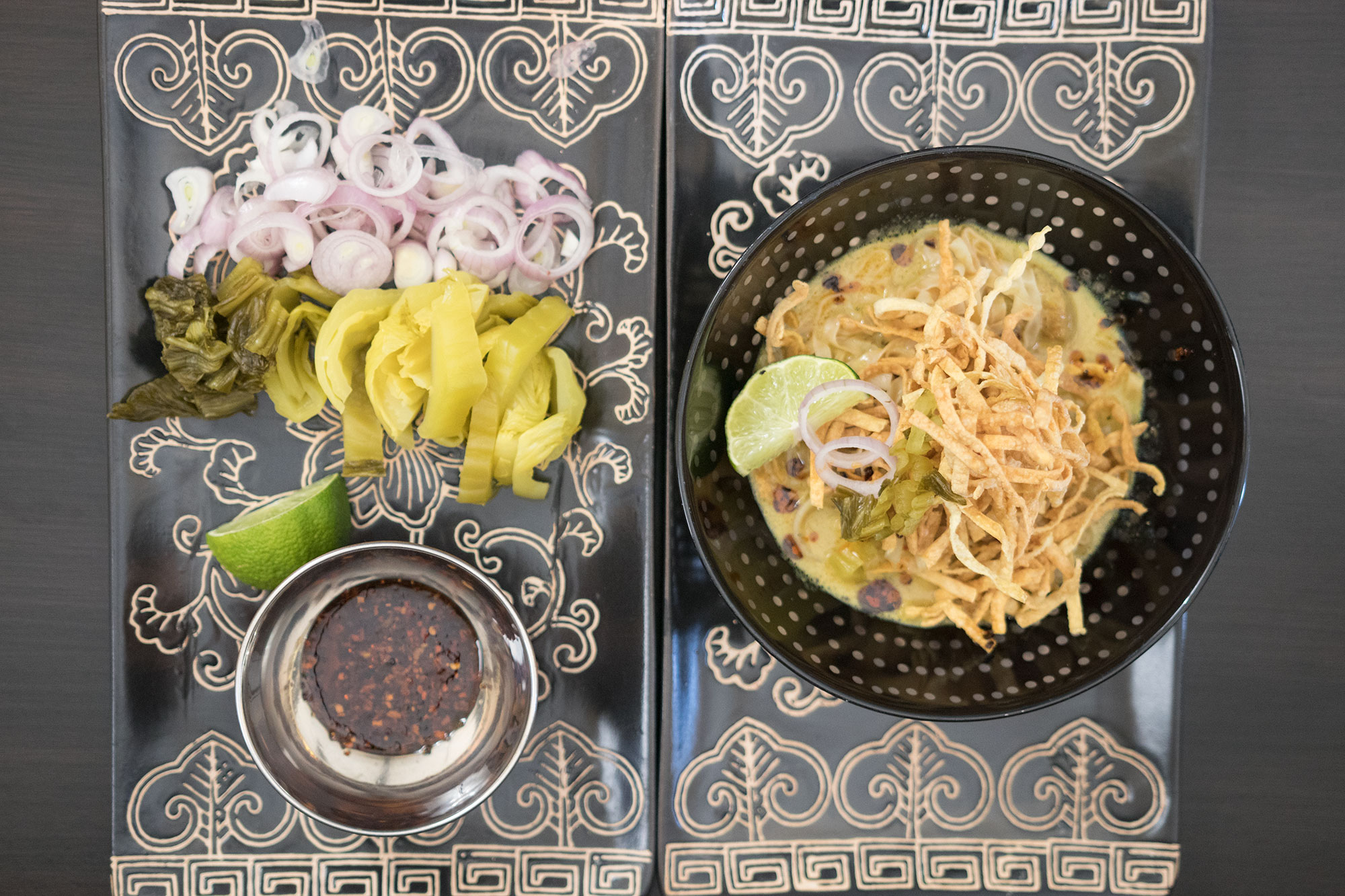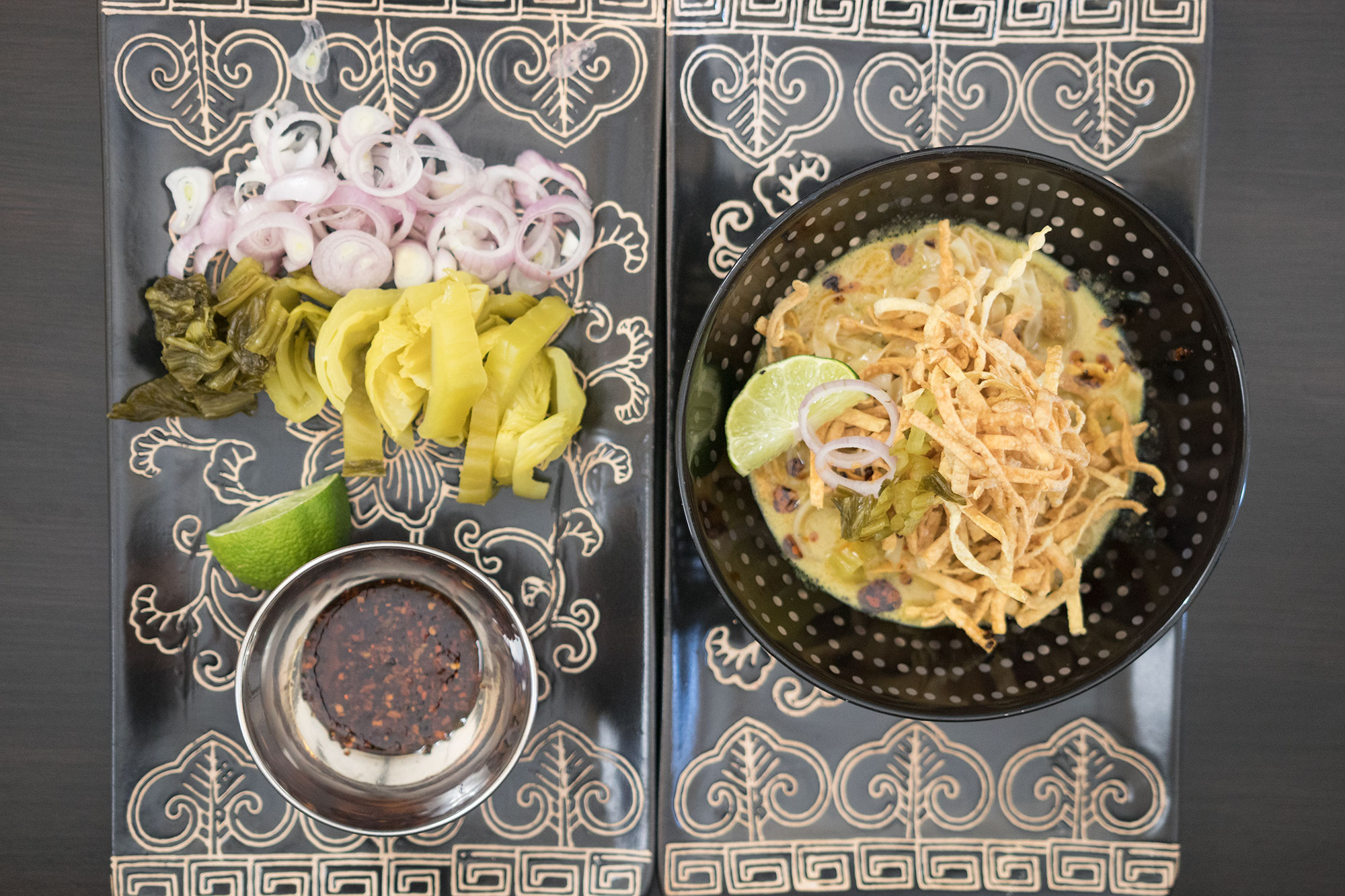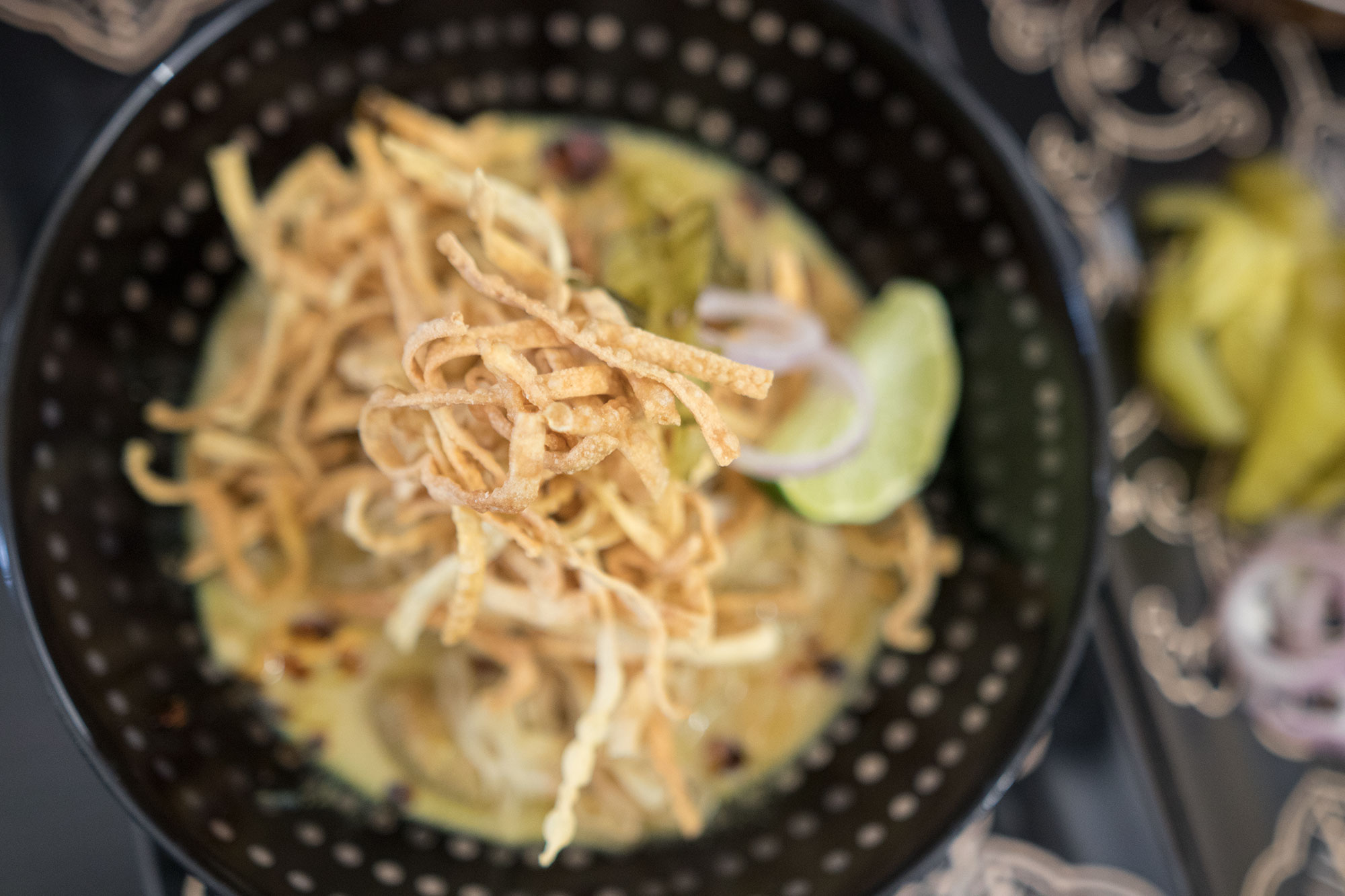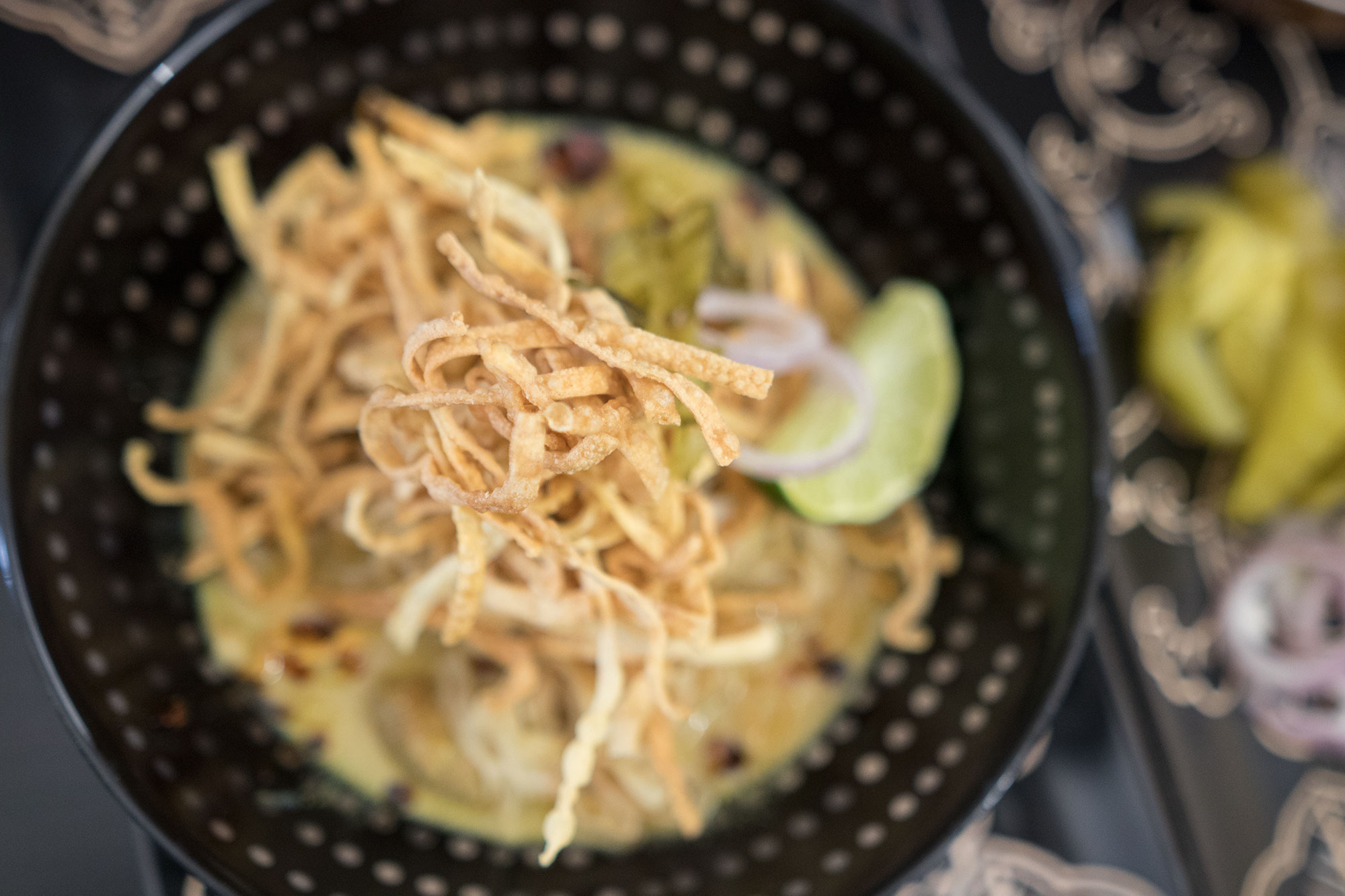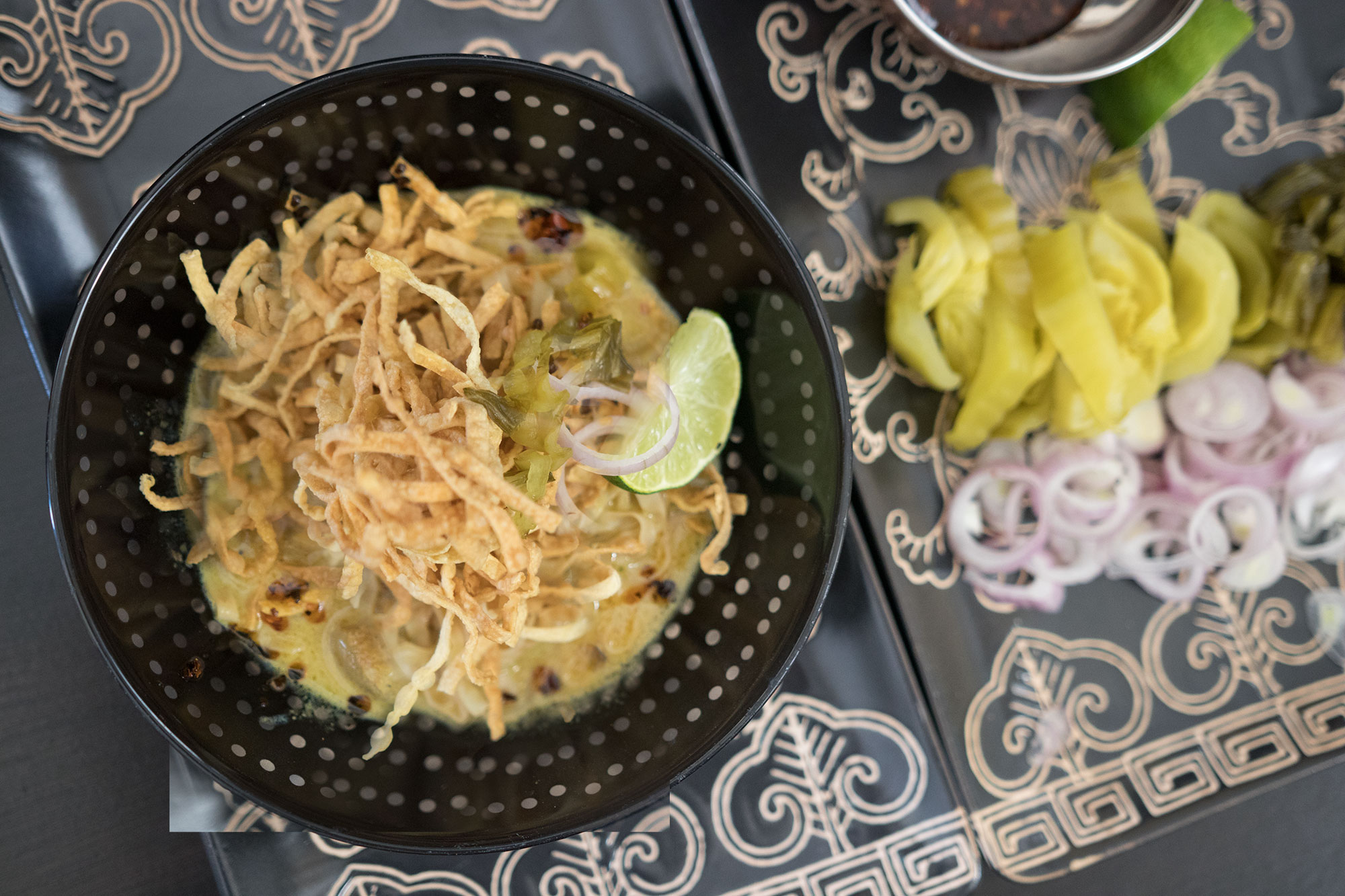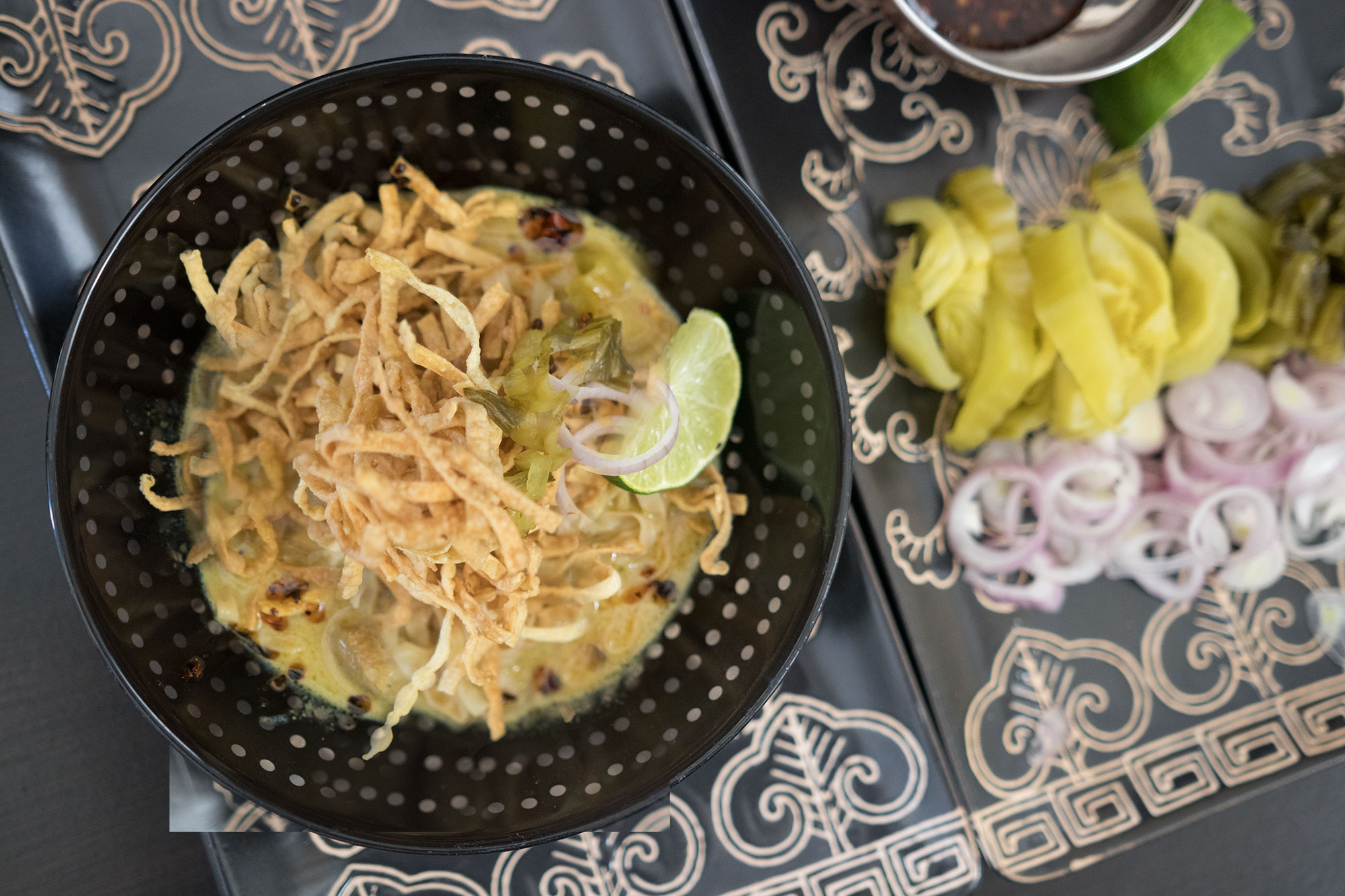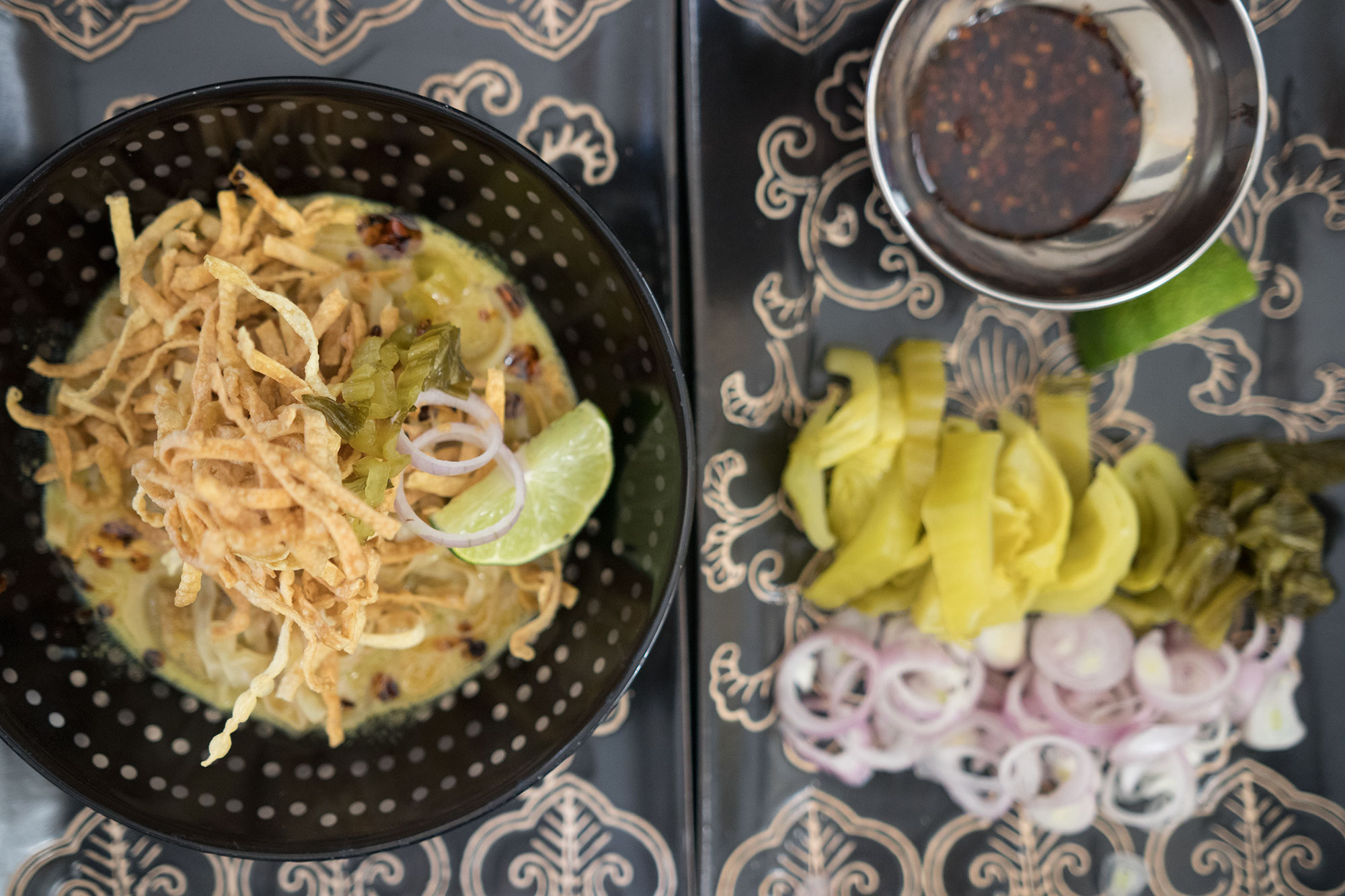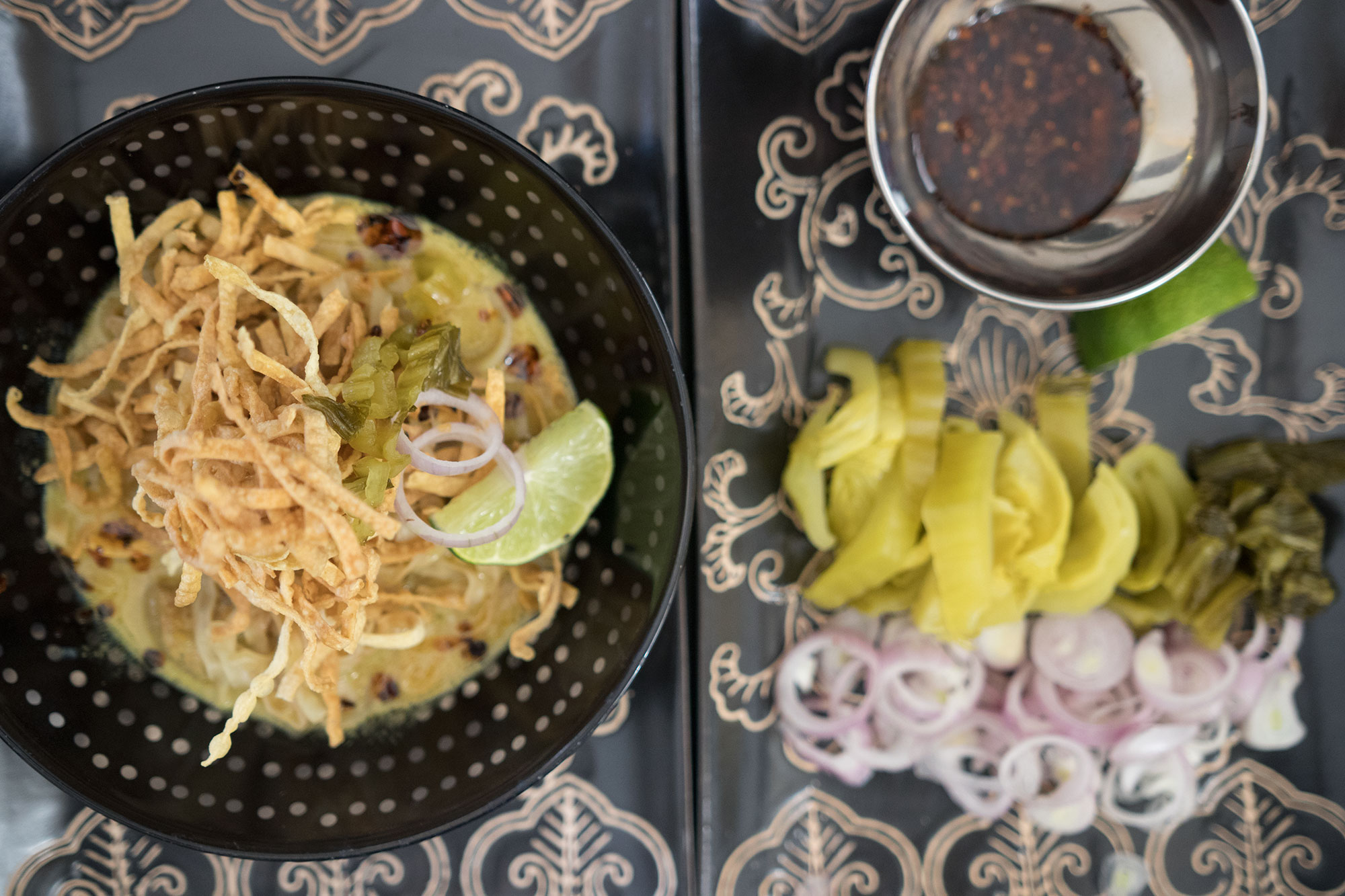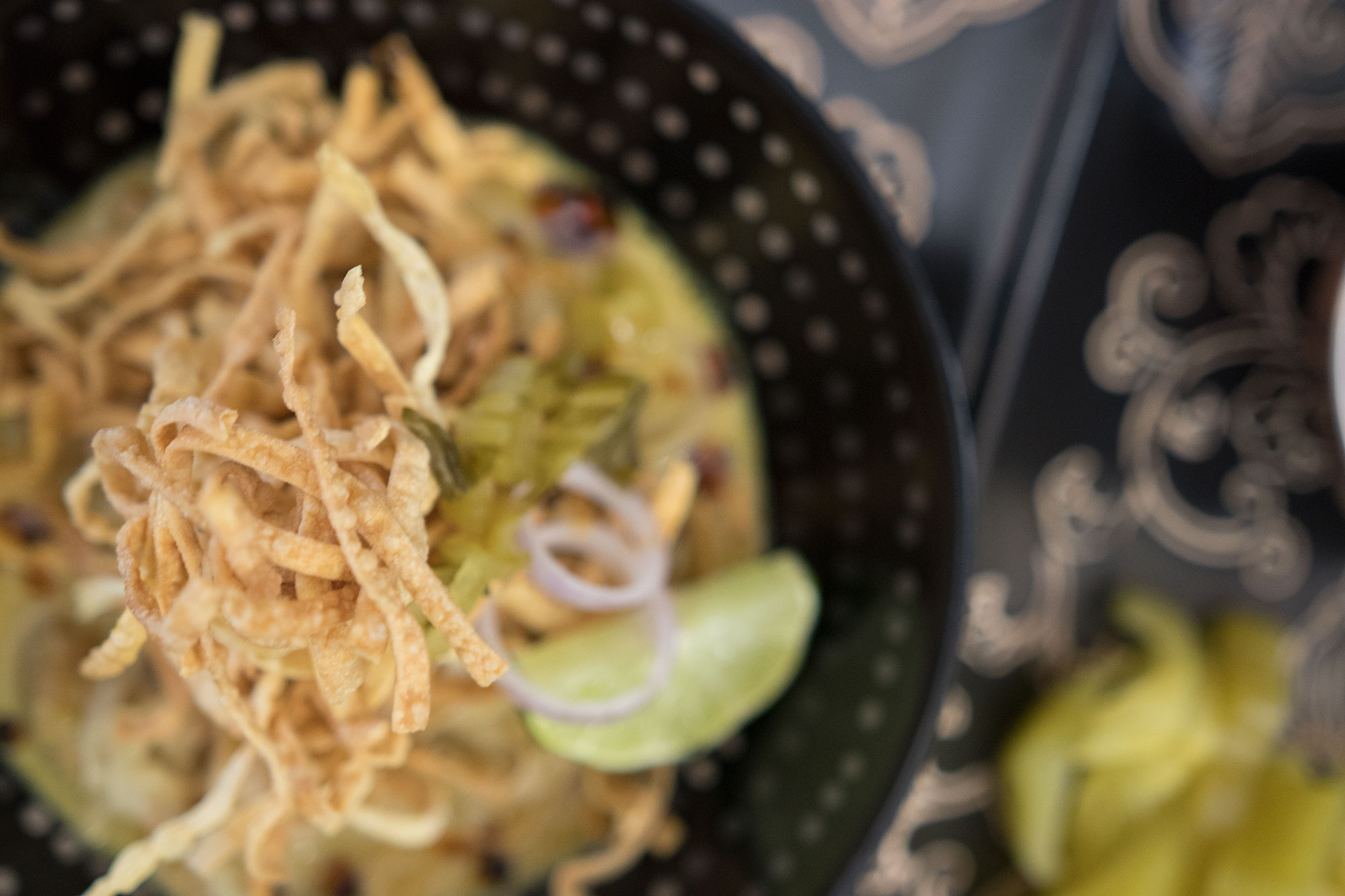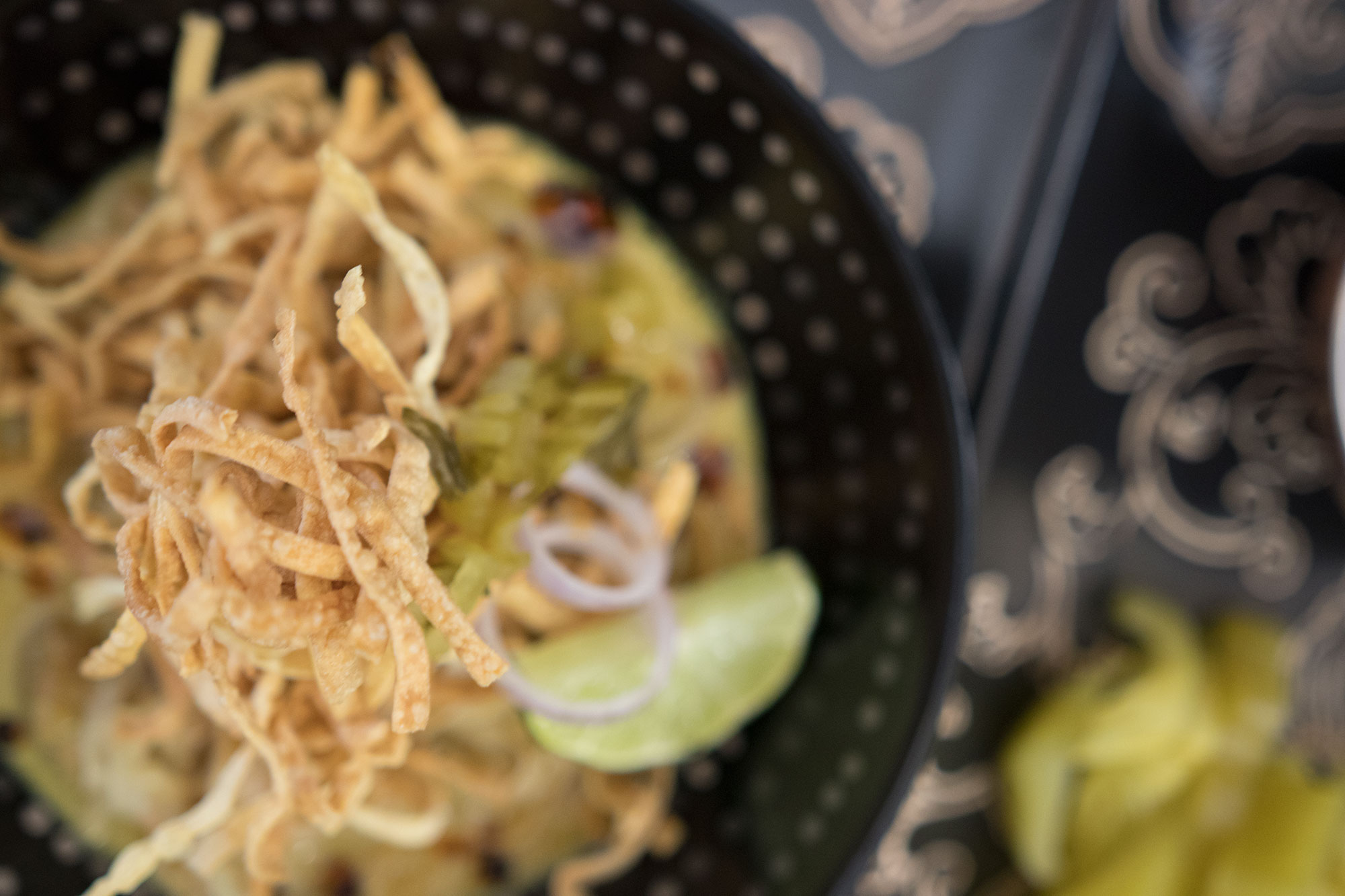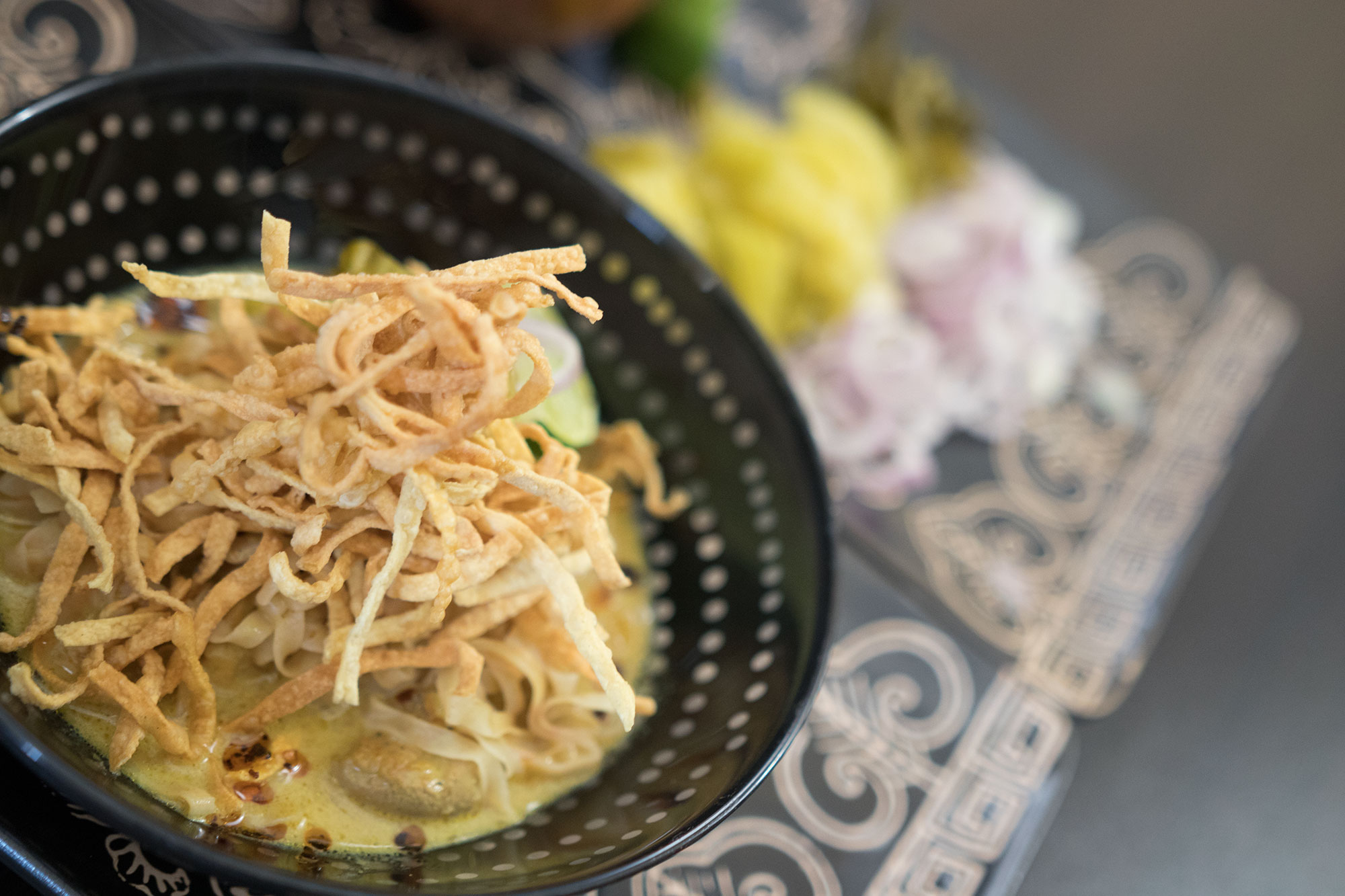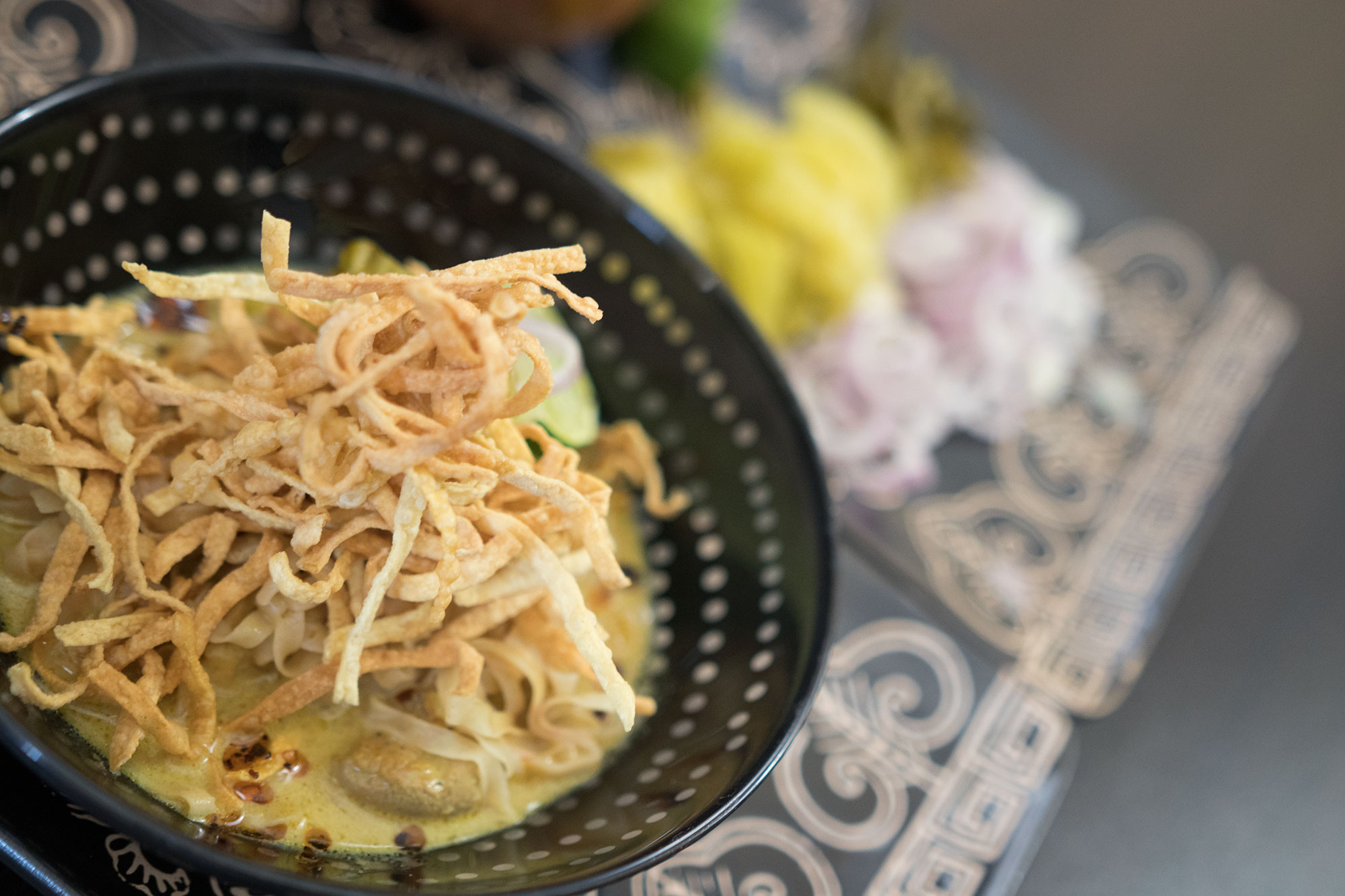 My love affair with Thai food never ends and last Christmas I visited my favorite restaurant Suko Thai with my coworkers and tried Khao Soi for the first time. Typically I will order a Pad Thai or a Green Curry, but someone mentioned that I should really try it, so I did. I was fascinated with the concept of a soupy gravy with noodles and topped with crispy noodles.
I did some extensive research online to find out everything about this dish. It's origin is traced right up to Burma and was brought to Thailand, in particular the Ching Mai region by Chinese immigrants. The spices in this curry are very different from the typical Thai spice blends. Here black Cardamom, Coriander & Turmeric are key and everything is mellowed down with Coconut milk.
Although I've made this recipe with Chicken, it's also made with Beef, Shrimp & even Tofu!
The recipe for the spice blend in this recipe is good for 4 times this recipe. I either store it in the fridge, or portion it out and freeze it.
Check out the recipe below as well as the video!
[youtube-subscriber nickname=kravingsblog]
Ingredients
Spice blend
20 dried Chillies
6 black Cardamoms
3 tbsps of Coriander seeds
2 inch piece Ginger sliced
1 inch piece fresh Turmeric sliced
1/2 cup Shallots
½ lime
1 tbsp of Chilli oil or regular oil
2 tbsps of Coconut Oil
2 lbs of boneless Chicken
200 ml of Coconut milk
2 cups of Stock
1 tsp of sugar
3 tbsps of light Soya sauce
300 gms Wanton noodles
Condiments
Lime wedges
Shallots
Sour pickled Mustard greens
Chilli Oil
¼ cup of hot oil
¼ cup of chilli flakes
Instructions
Soak the dried chillies in boiling water overnight
Remove the seeds from the cardamom
Toast the cardamom and coriander seeds
Toast the ginger, turmeric & shallots
Grind the cardamom and coriander seeds, add the ginger, turmeric & shallots and grind again
Add the juice of the lime and chilli oil and grind till smooth
Prepare the Chilli oil by heating the oil with the chilli flakes or use store-bought
In a saute pan, heat the coconut oil and add some of the prepared blend
Add the chicken and on one side some of the coconut milk
Allow the coconut milk to blend with the spice till the coconut milk releases oil and mix all together with the chicken
Add the rest of the coconut milk and the stock and cook till the stock is reduced by half
Taste and add the sugar and soya sauce
Add the prepared chilli oil
Once reduced leave aside
Cook half the noodles in boiling water and drain
Deep fry the other half
Assemble the Khao Soi - curry, noodles & crispy noodles and serve with the condiments
https://kravingsfoodadventures.com/chicken-khao-soi/