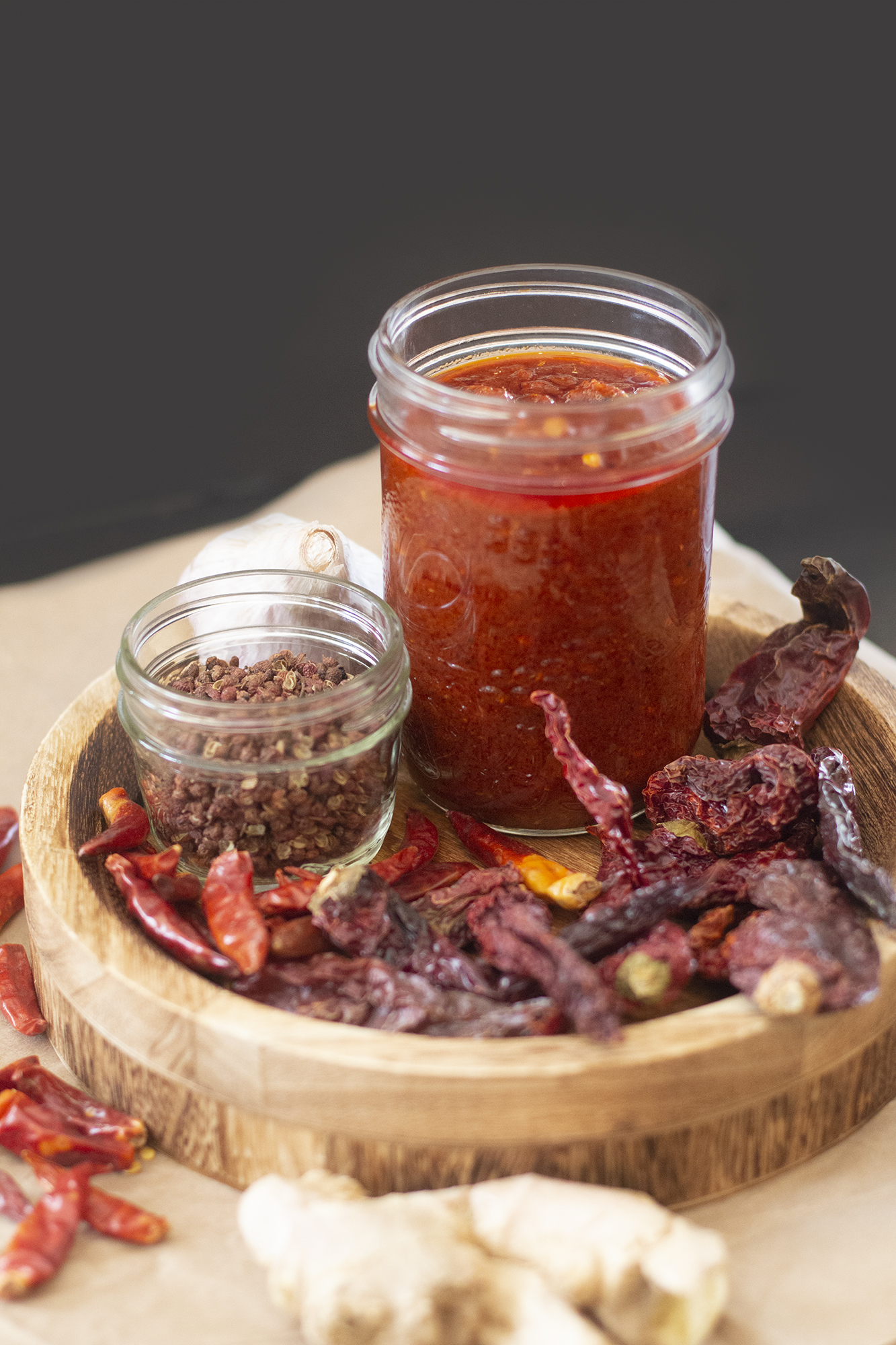 Schezwan cuisine that originated in the Sichauan province of China is bold and spicy and very popular in Indian Chinese cuisine. The addition of the authentic Sichuan peppers make this a true Schezwan sauce.
In this recipe, I'm using a combination of dried Kashmiri chillies and regular Chinese Chillies. I also boiled the chillies and the Sichuan peppercorns for a smooth sauce in this new and improved recipe.
Make a batch or so of this paste and you can store it in your fridge to make a wide variety of other recipes from the same base.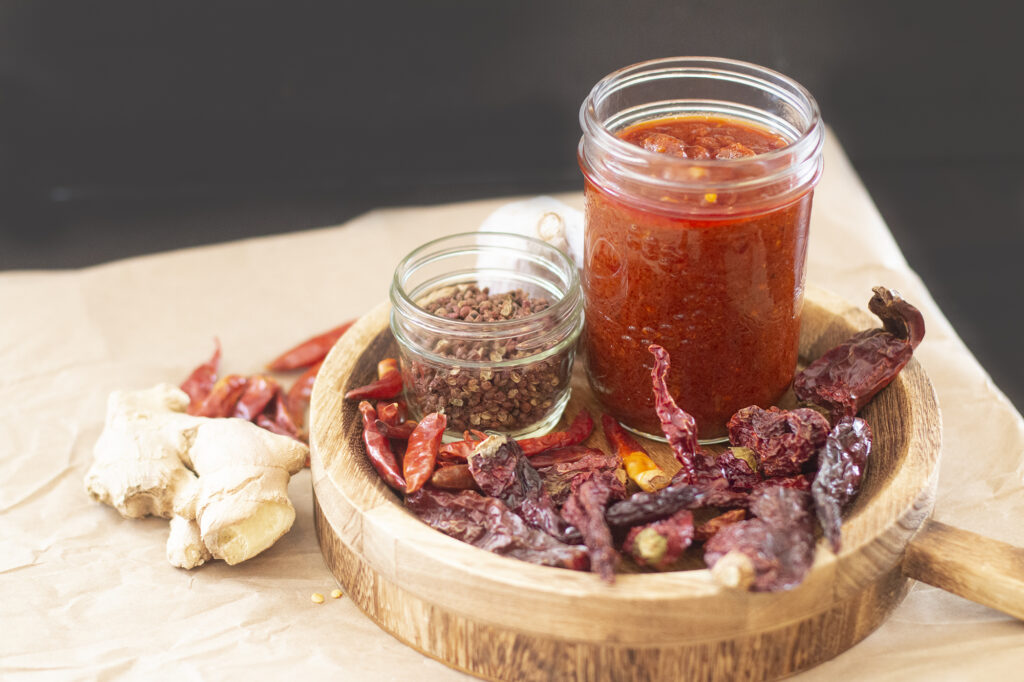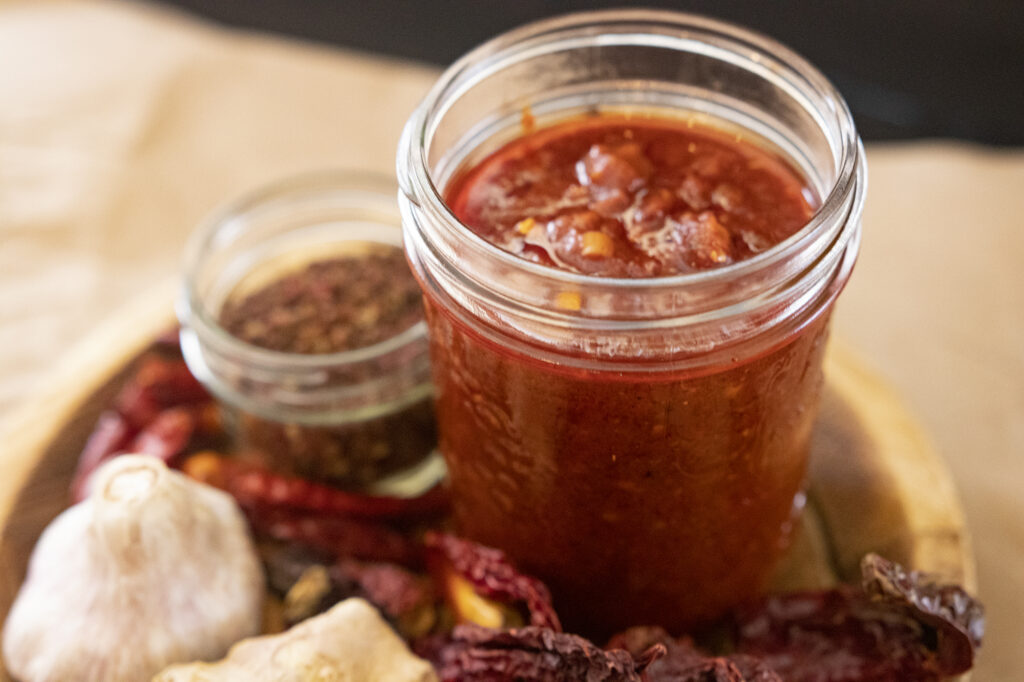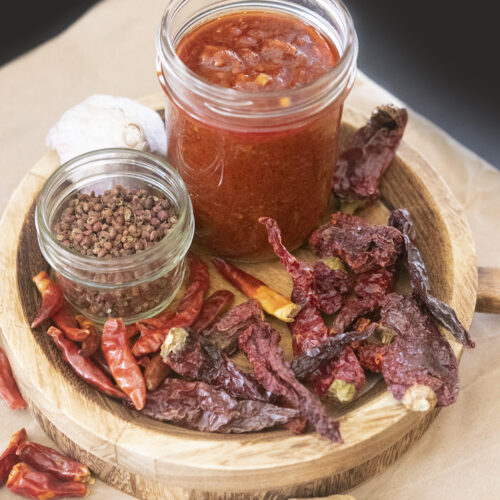 Schezwan Sauce
Ingredients
10

Kashmiri Chillies

7 oz or 200 gms approx.

20

Regular Chillies

7 oz or 200 gms approx.

1

tsp

Sichuan peppercorns

1/2

cup

Oil

1/4

cup

minced Ginger

1/4

cup

minced Garlic

1

tbsp

Spring Onion

Add 2 tbsp Soya Sauce

2

tbsps.

Vinegar

2

tbsps.

Ketchup

Salt to taste

Pinch

of Sugar

Fresh cracked pepper
Instructions
In boiling water add both the Kashmiri and regular Chillies together. If you can't find the Kashmiri Chillies you can use a total of 40 regular chillies but the colour and texture will be different

Add the Sichuan peppercorns and boil for 15 – 20 mins till the skins are nice and soft

Drain and keep aside to cool but reserve some of the boiling liquid

Once cool process adding a little water as required to get a smooth paste

Heat the oil and saute the ginger and garlic followed by the spring onions

Scrape the ground chilli in there and saute

Add the soya, vinegar and ketchup

Add the salt, sugar and pepper

Cook for 10 to 15 mins covered till the oil floats to the top

Cool and bottle and store in the fridge