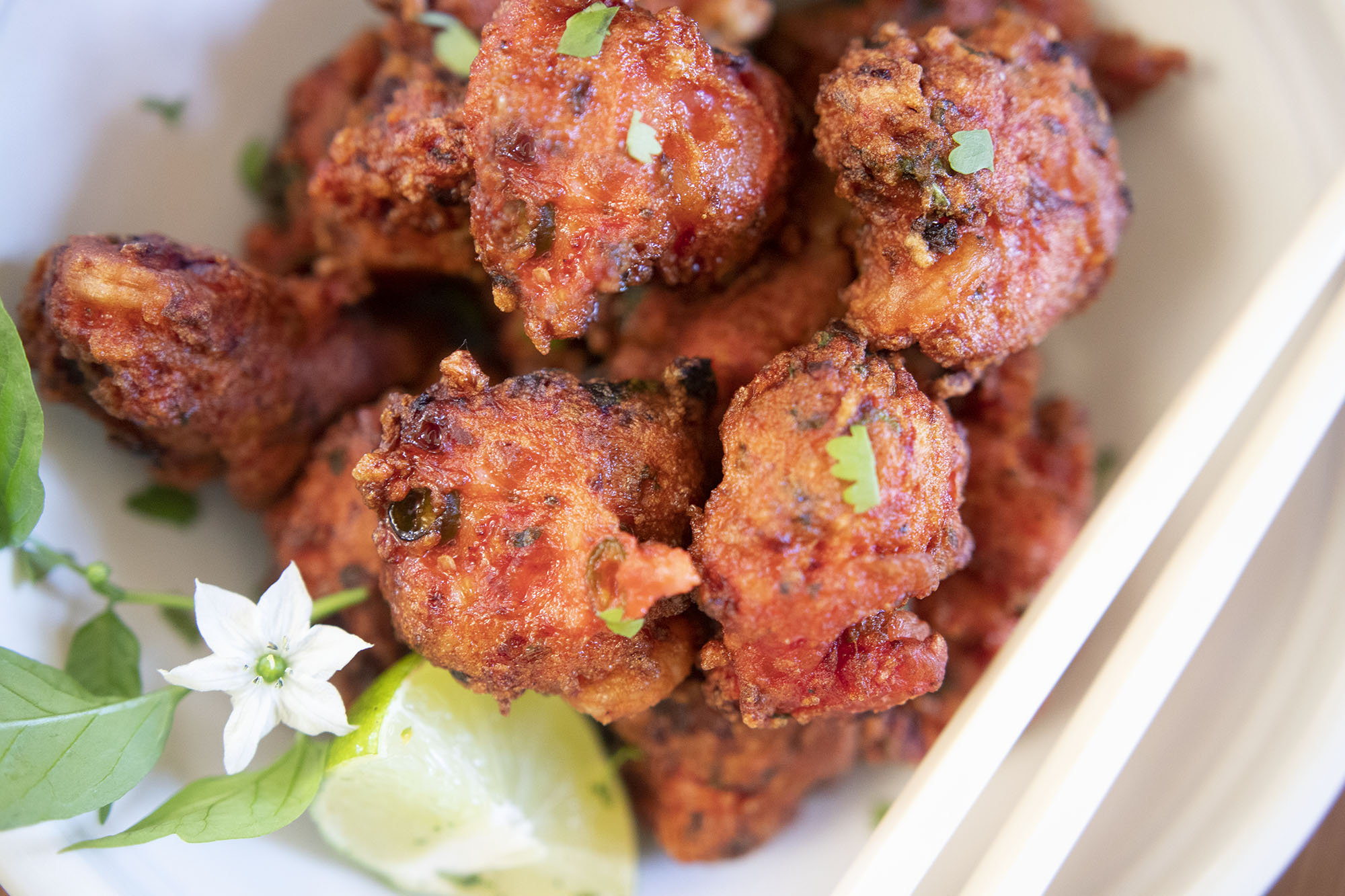 Traditional Pakoras are made with Onion, Chilli & Potato. These are coated with a gram flour batter and fried till crispy. Sometimes whole spinach leaves are also dipped and fried. Sandwich pakoras are battered and deep fried sandwiches and a spiced potato ball dipped in batter and fried is called a Batawada.
With the heavy hakka influence in the major cities, Indo Chinese food is very popular and through this influence, pakora recipes like Chicken, Fish and Shrimp were born.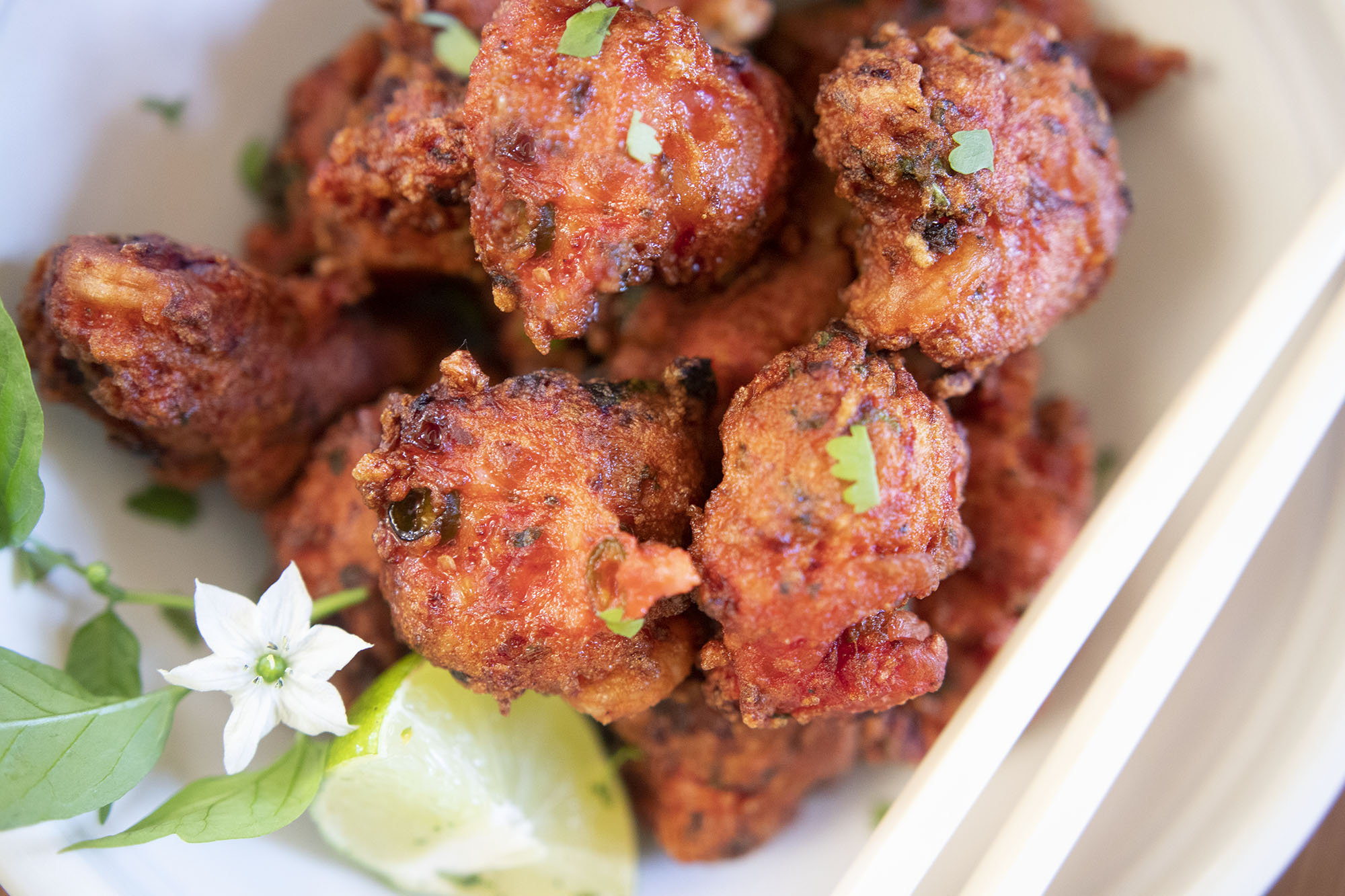 We frequent the Golden China in Markham where I live. The owners are a Chinese family from Bombay who have lived in India for generations. The Shrimp Pakoras they serve are to die for. I tried to get the chef to show us his recipe on my youtube channel but I believe they are either shy or want to protect their recipe. After tasting these pakoras for years, I found that another recipe I developed for Shrimp Dangar had a similar palette. I took the base recipe and changed it up and my new recipe for Shrimp Pakoras was born!
I want to note that Pakoras served in a restaurant are more doughy than Shrimpy, after all they do have a bottom line. Mine is loaded with Shrimp, however if serving a larger crowd, you can increase the quantity of the flour.
What I love about this recipe is that it uses a combination of gram and rice flour, making this gluten free.
500 gms (approx.) 1 lb cleaned and deveined Shrimp or Prawn
200 gms small cooked Shrimp
1 tsp Salt
1/2 cup finely diced Onion
1/4 cup finely diced Coriander

1 tsp red Chilli powder
1/2 tsp Turmeric powder
 1/2 tsp Cumin powder
2 tsps sambal oelek or chilli garlic paste
1/2 tsp fresh cracked Pepper
1/4 – 1/2 tsp red food colouring (Optional)
2 tbsps Gram flour
1 tbsp Rice flour
1 tbsp Water
1 tsp finely minced green Chilli