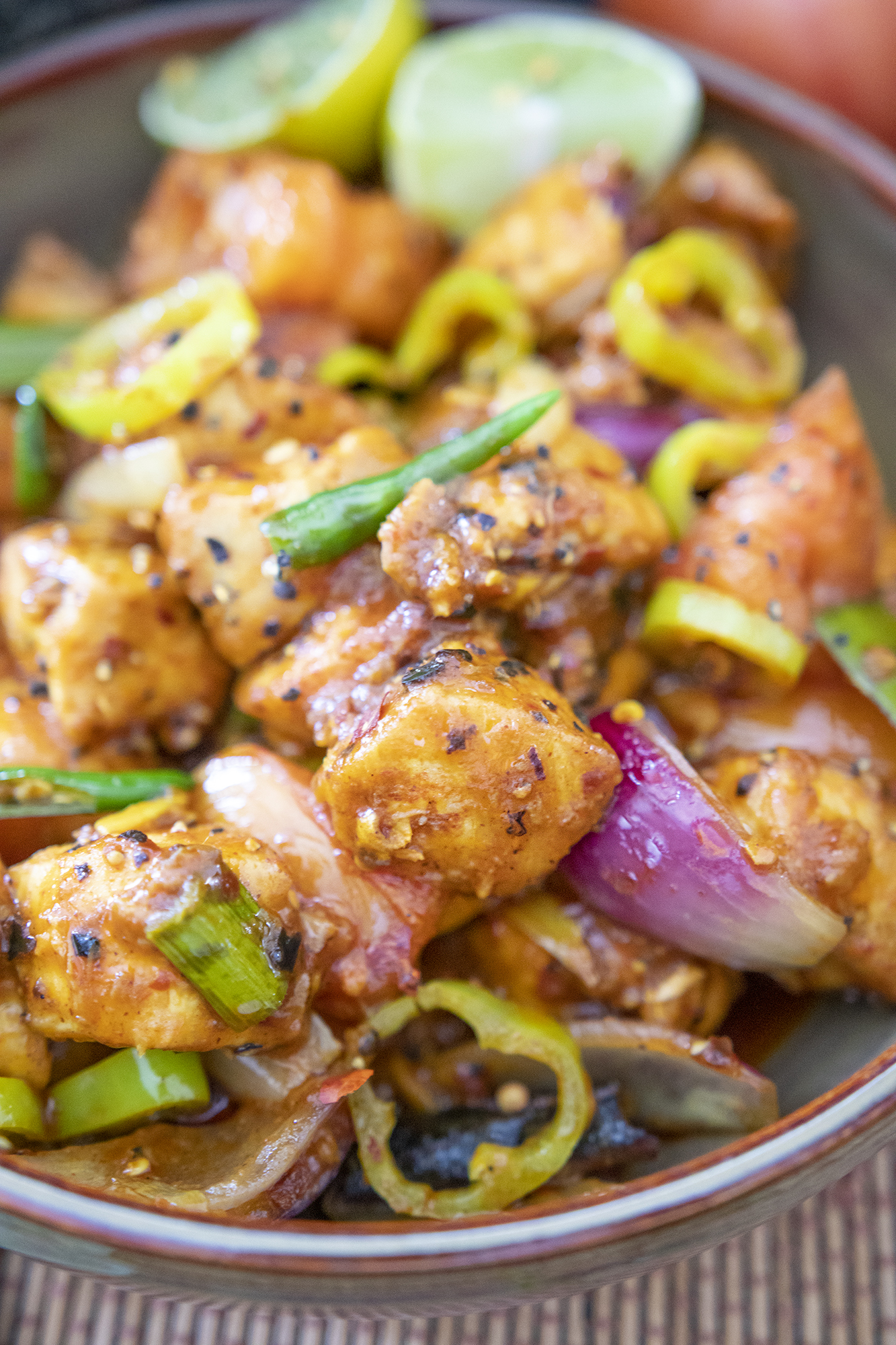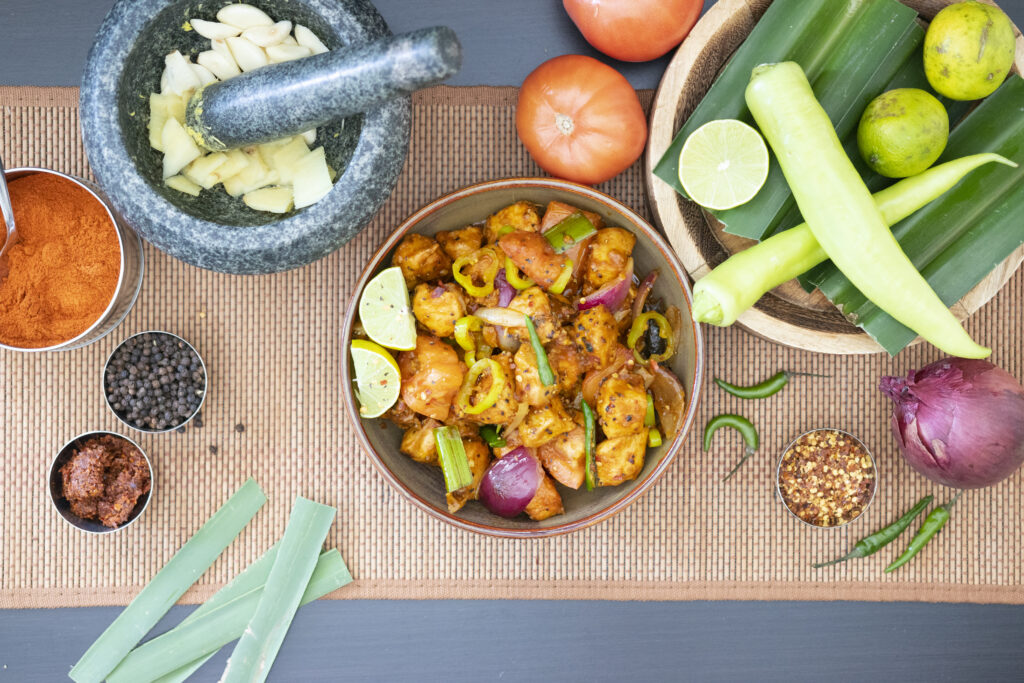 Chicken is marinated, deep fried and tossed in a special spicy gravy and mixed in with tomatoes followed by stirred onions and veg. Sri Lankan food is very popular here in Toronto, there is a large Sri Lankan community where I live and this comes with a wide variety of restaurants and grocery stores. I once picked up an order of what they called 'Chilli Chicken'. When I tasted this, I noticed that it didn't taste like the Chilli Chicken I was used to.
I called my good old friend Henry who is an amazing cook and he pointed me to some videos that he loves to use. He also told me that the real name of this dish is 'Deviled Chicken' What fascinated me was some of the ingredients that had never used before like Pandan leaves, hot Banana Peppers & Sri Lankan Chilli paste. The recipe called for roasted Chilli powder, I did find it but it was only available in a large bag and was quite expensive, so I opted for regular Sri Lankan Chilli powder instead.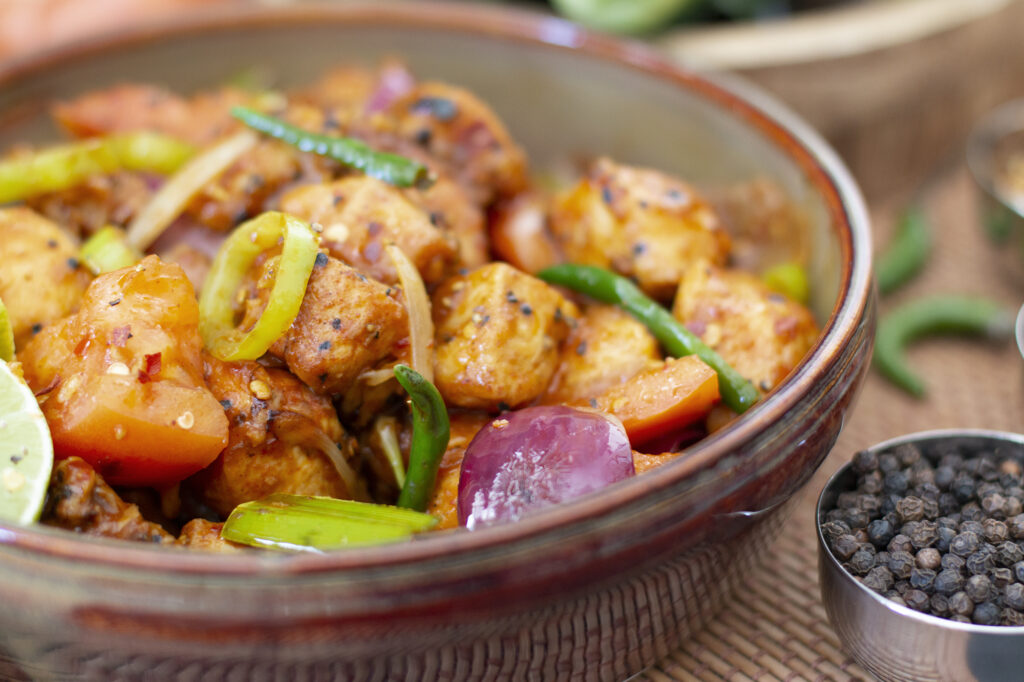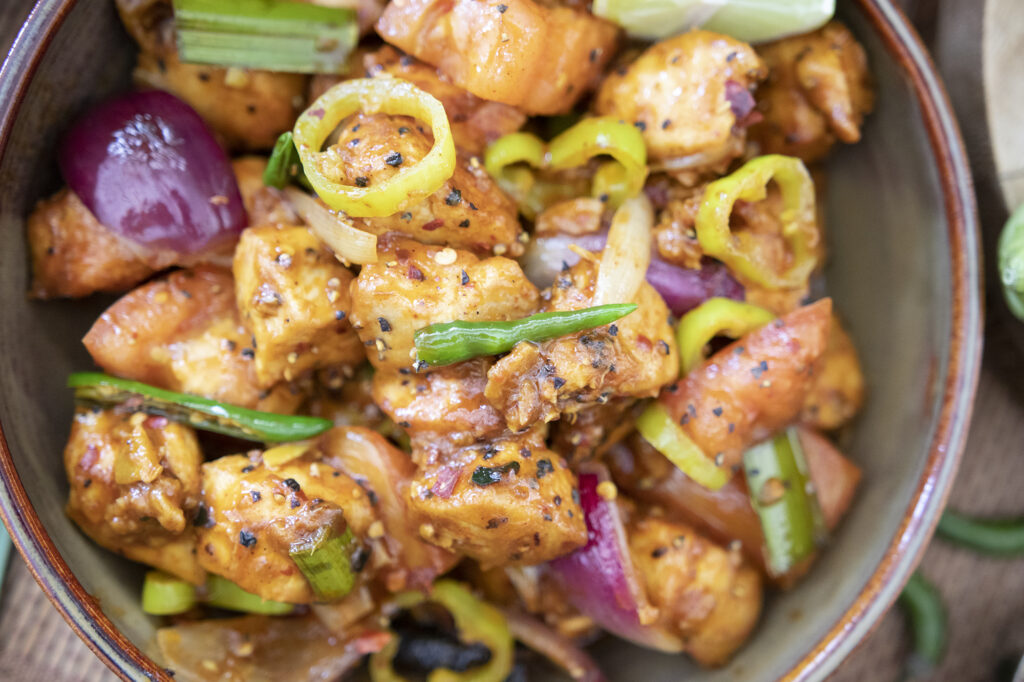 I used a few different videos to figure out the best approach for me to take to make this as delicious and practical as possible.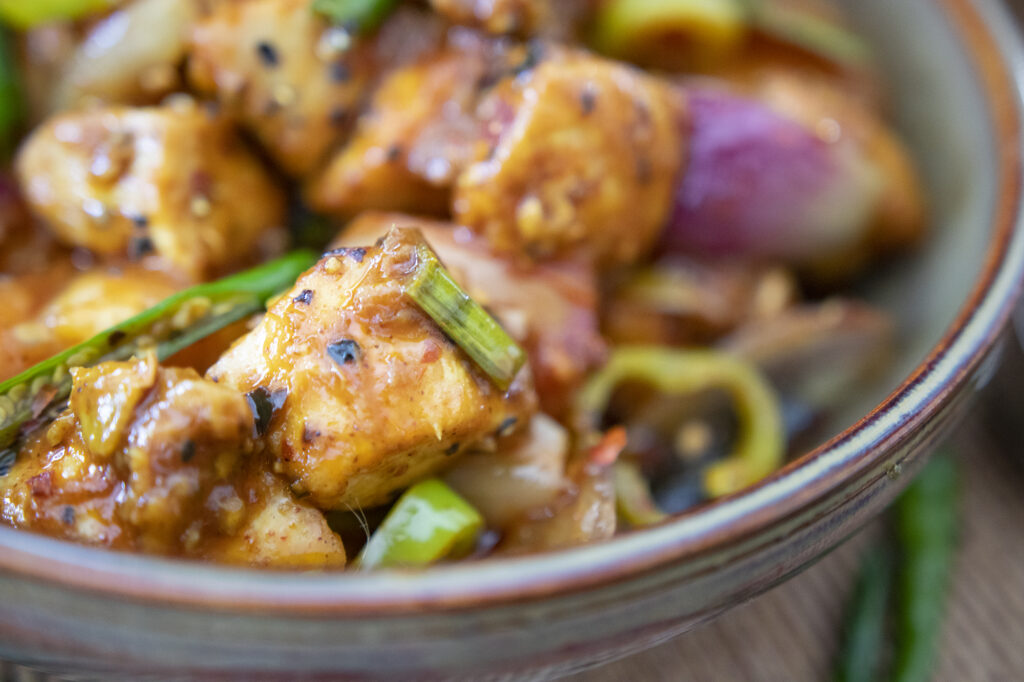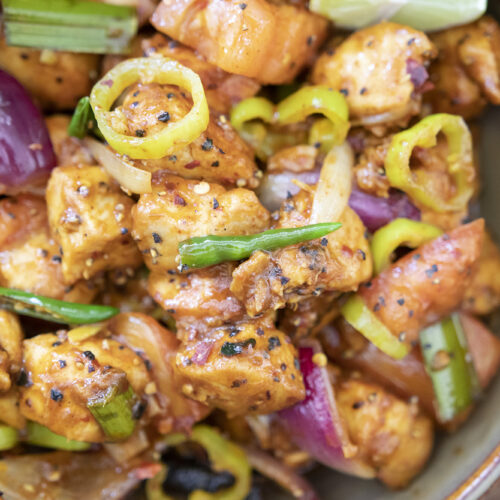 Sri Lankan Deviled Chicken
Ingredients
Sauce mix
3

tbsp

Ketchup

2

tbsps

Soya sauce

1

tsp

Sri Lankan Chilli paste

1

tsp

Sugar
Chicken & Marinade
2.2

lbs

(1 kg) boneless Chicken

Salt and Pepper to taste

1

tsp

Sri Lankan Chilli powder

1

tbsp

Corn Starch
Onion & Veg stir fry
1

cup

Onion petals

1/2

cup

Banana Pepper

1

tbsp

Chillies

3-4 small chillies slit in half
Gravy
5

cloves

of Garlic

approx & 1 inch piece Ginger (approx) – yield 3 tbsps

4 –

inch

pieces of Cinnamon

1

tsp

red Chilli flakes

1/2

tsp

Chilli powder

1/2

tsp

Turmeric

1/2

cup

Water

2

tbsps

Pandan leaves

1 – 2

tsps

Corn starch slurry if required

1/2

cup

Tomatoes cut in large cubes
Instructions
Add the sauce ingredients together and keep aside

Marinate the chicken with the salt, pepper, chilli powder and corn starch and deep-fry till cooked and golden brown

Heat some oil in a wok or kadai and add the onion petals, sliced banana pepper and green chillies

Remove once slightly caramelized

Pound the ginger and garlic together and add to the hot wok or kadai with some more oil

Add the cinnamon and saute

Add the red chilli flakes and the chilli powder

Add the turmeric and mix

Add the premixed sauces

Add the water and bring to the boil

Add the pandan leaves and allow it to boil for a minute

Add the cooked chicken and mix to coat

Add a tsp or so of the corn starch slurry if required

Add the tomatoes and the sautéed onion and veg