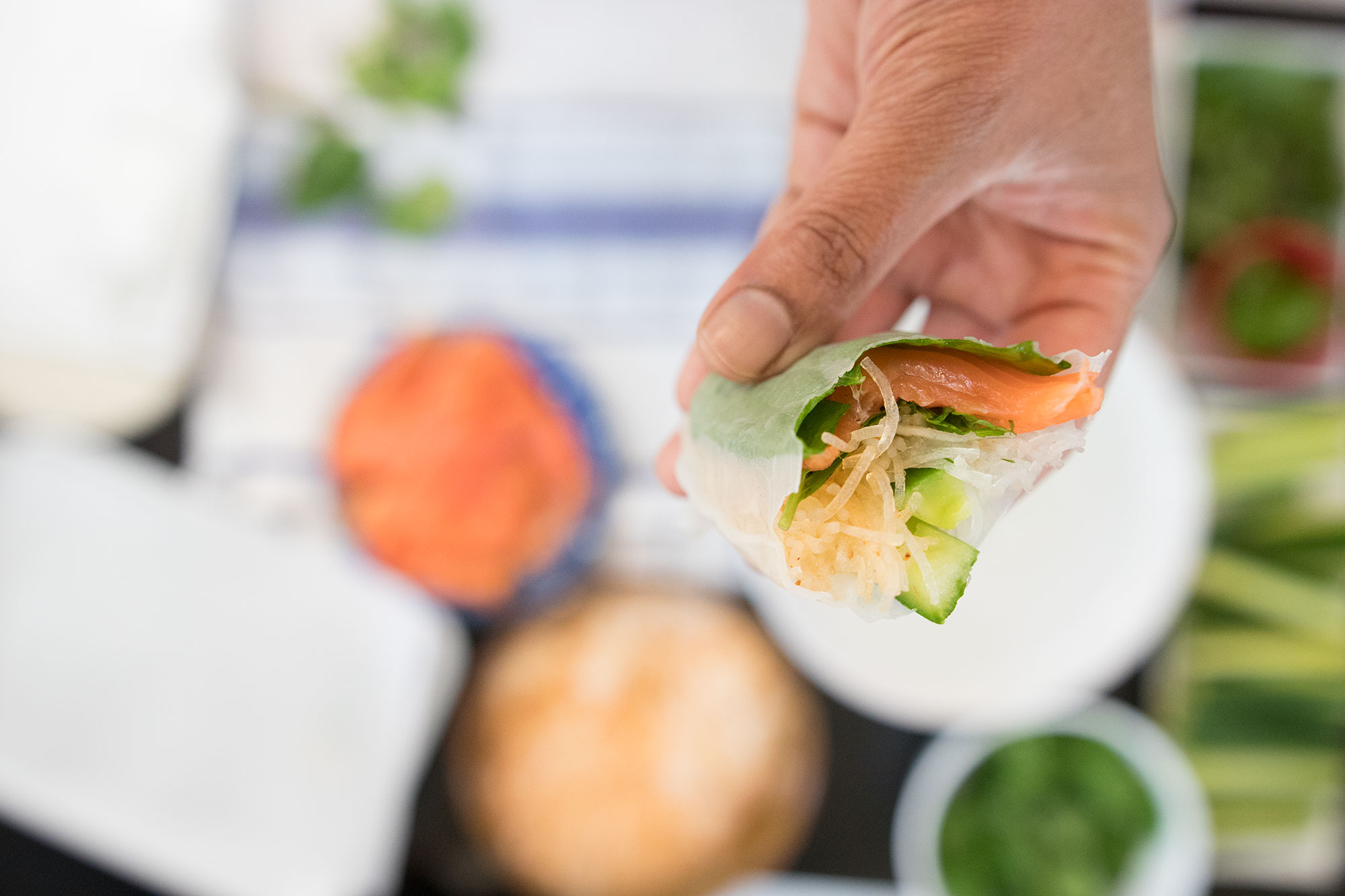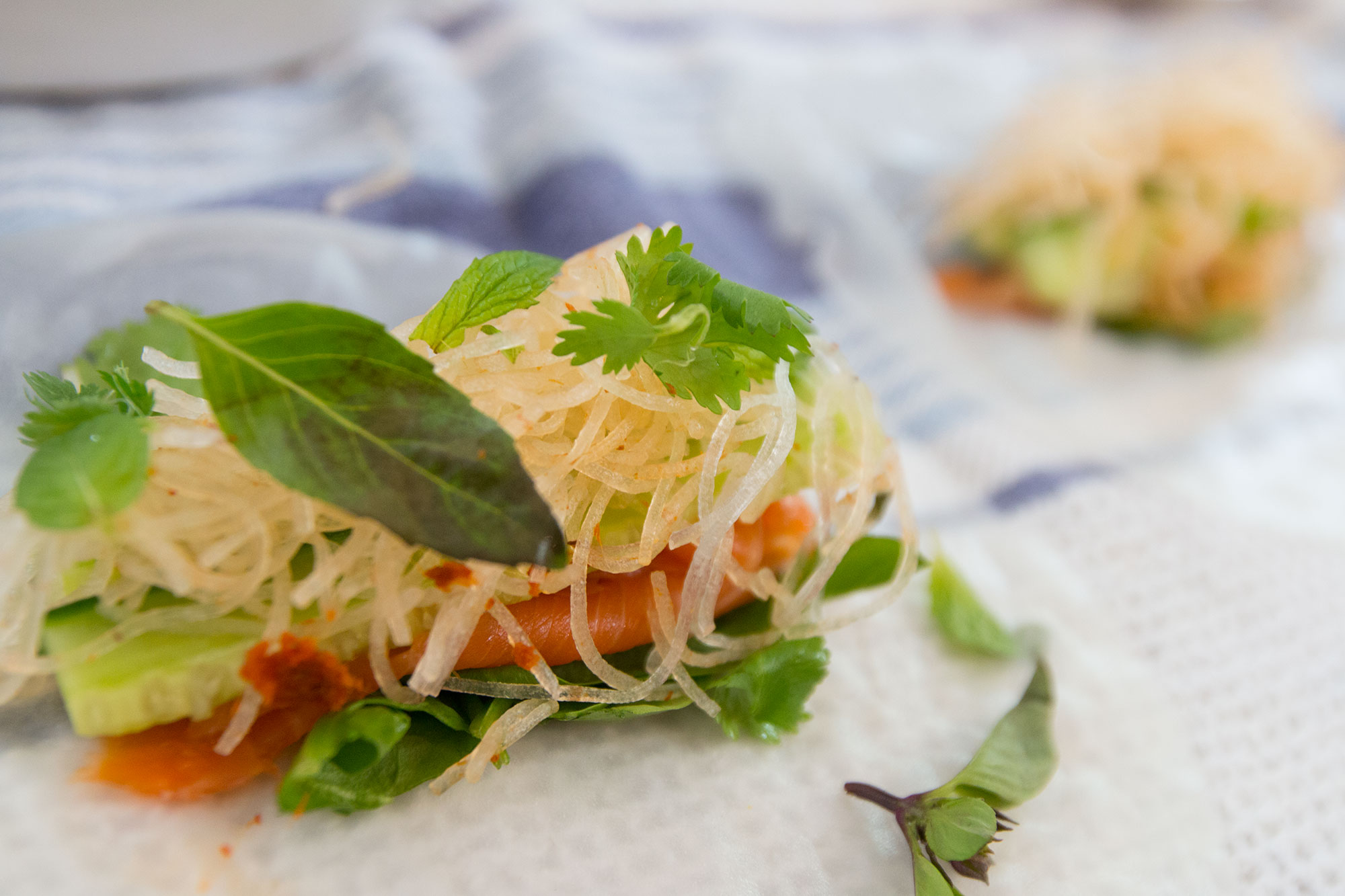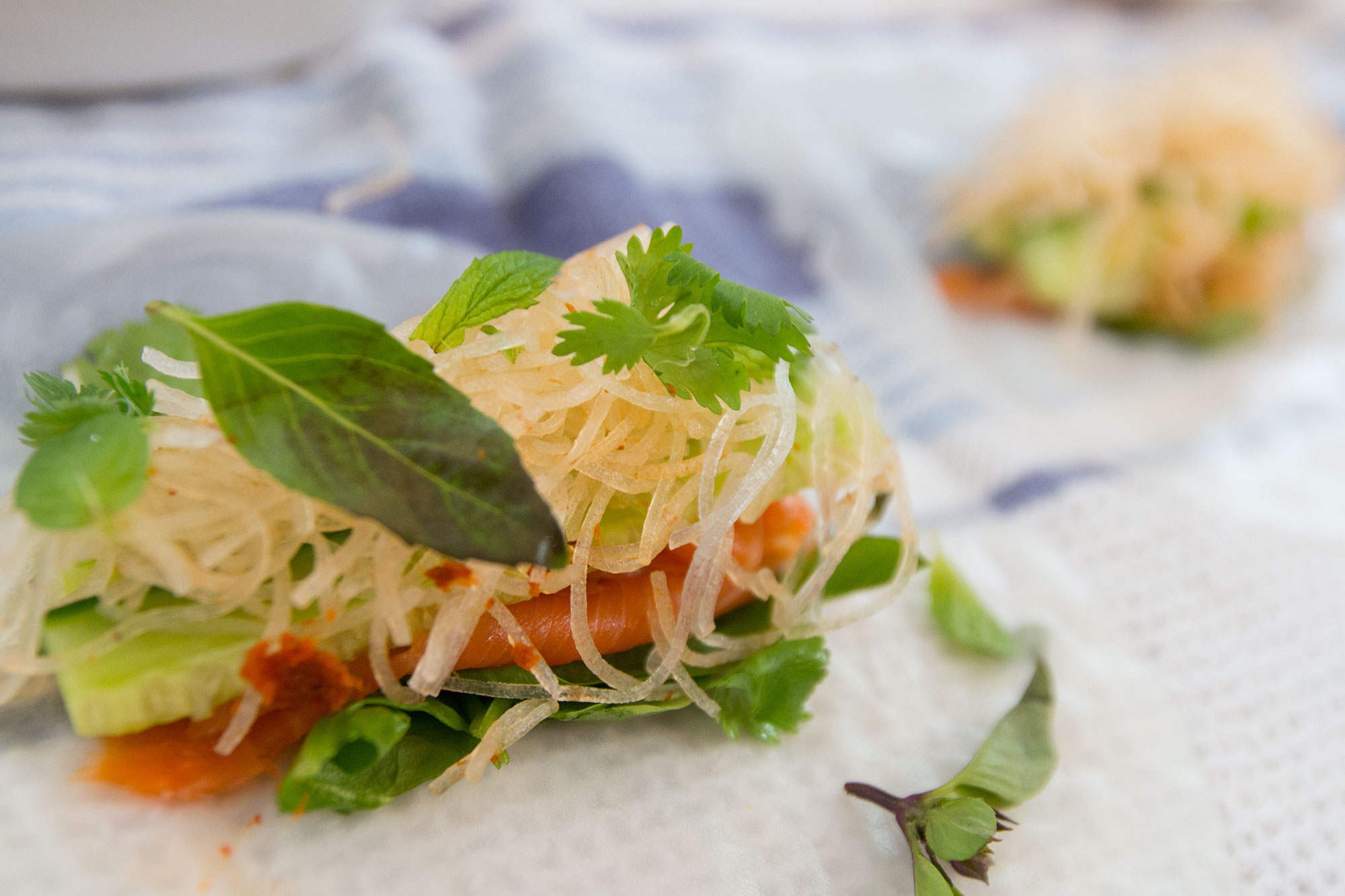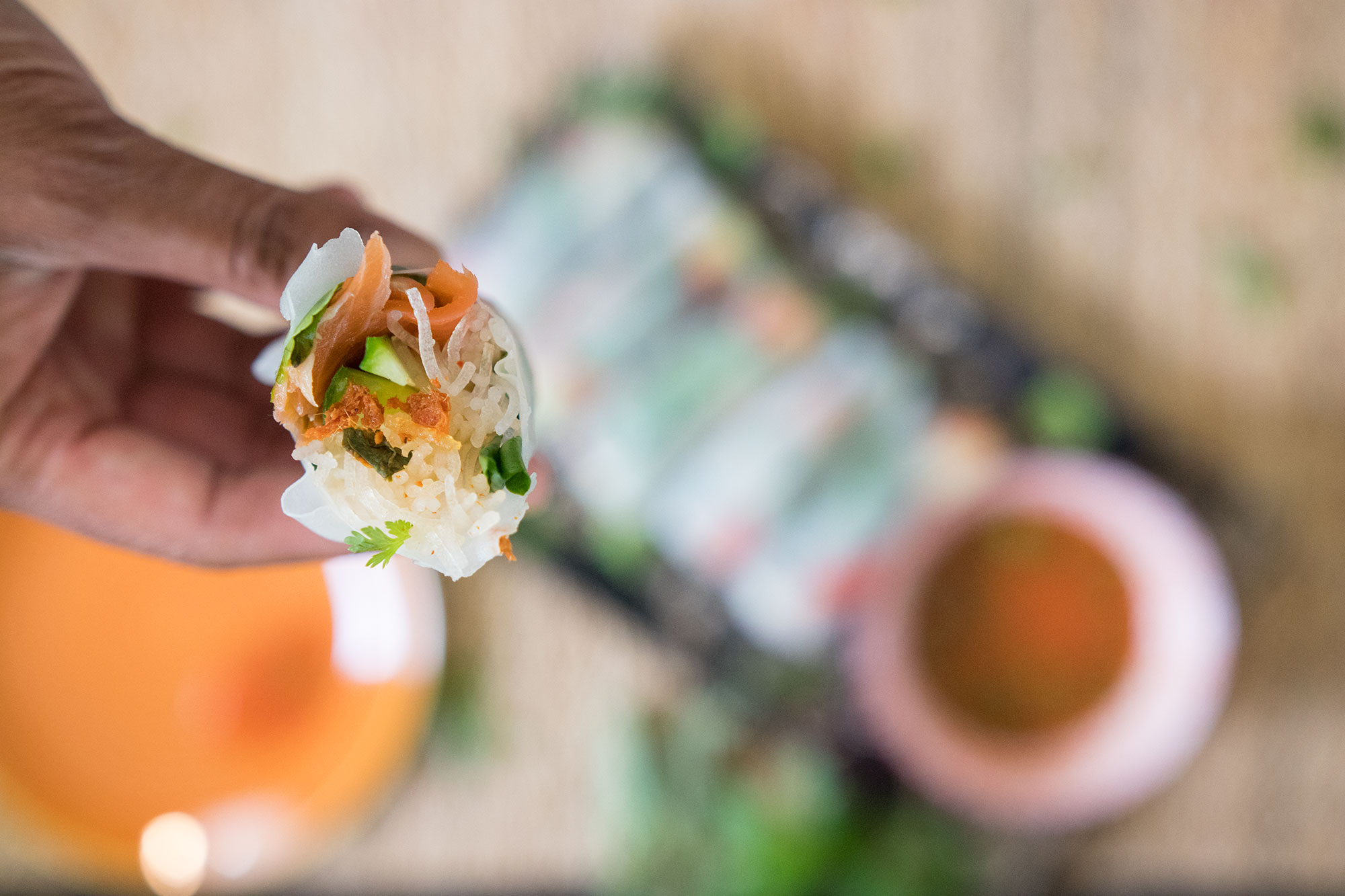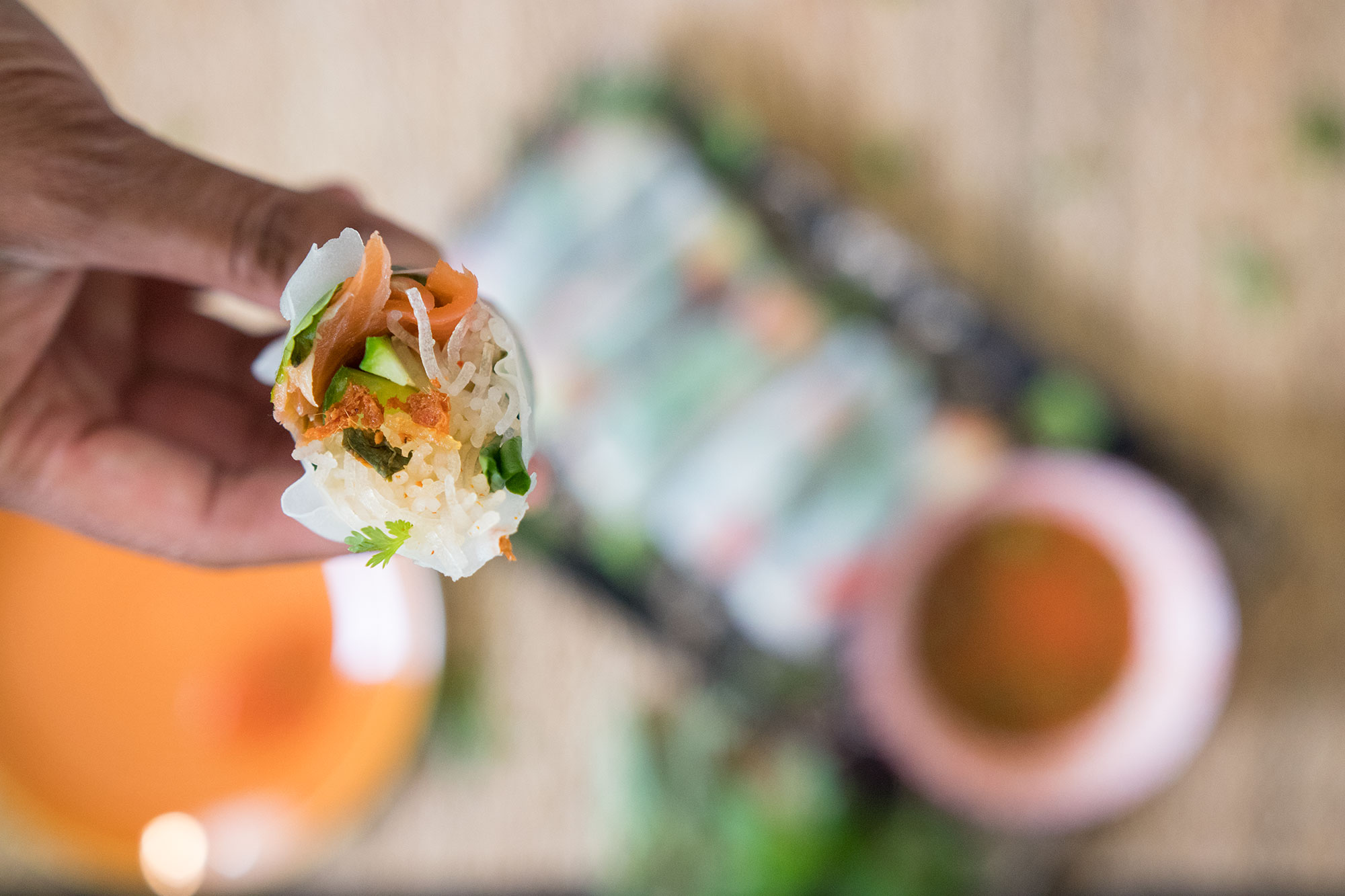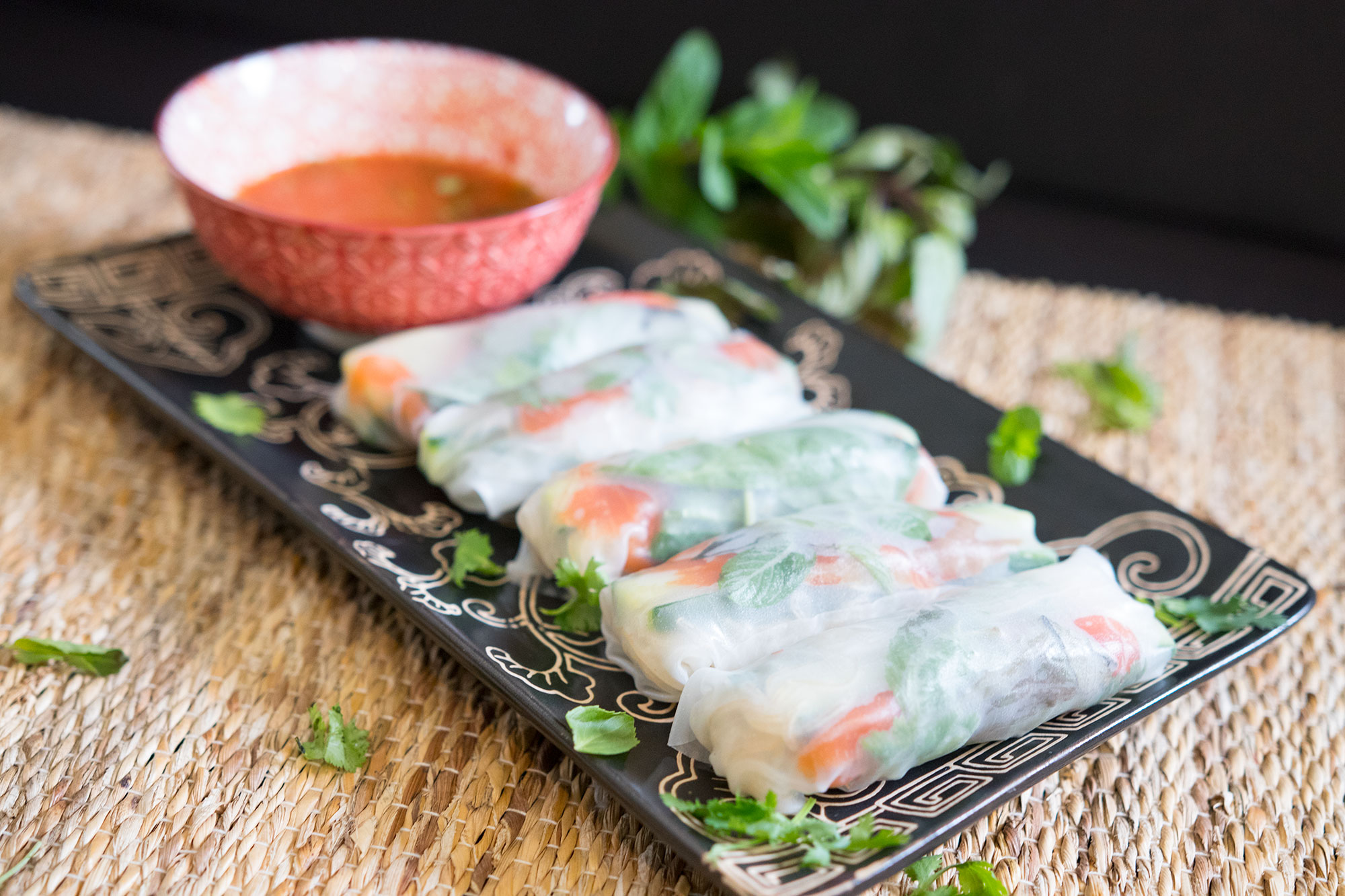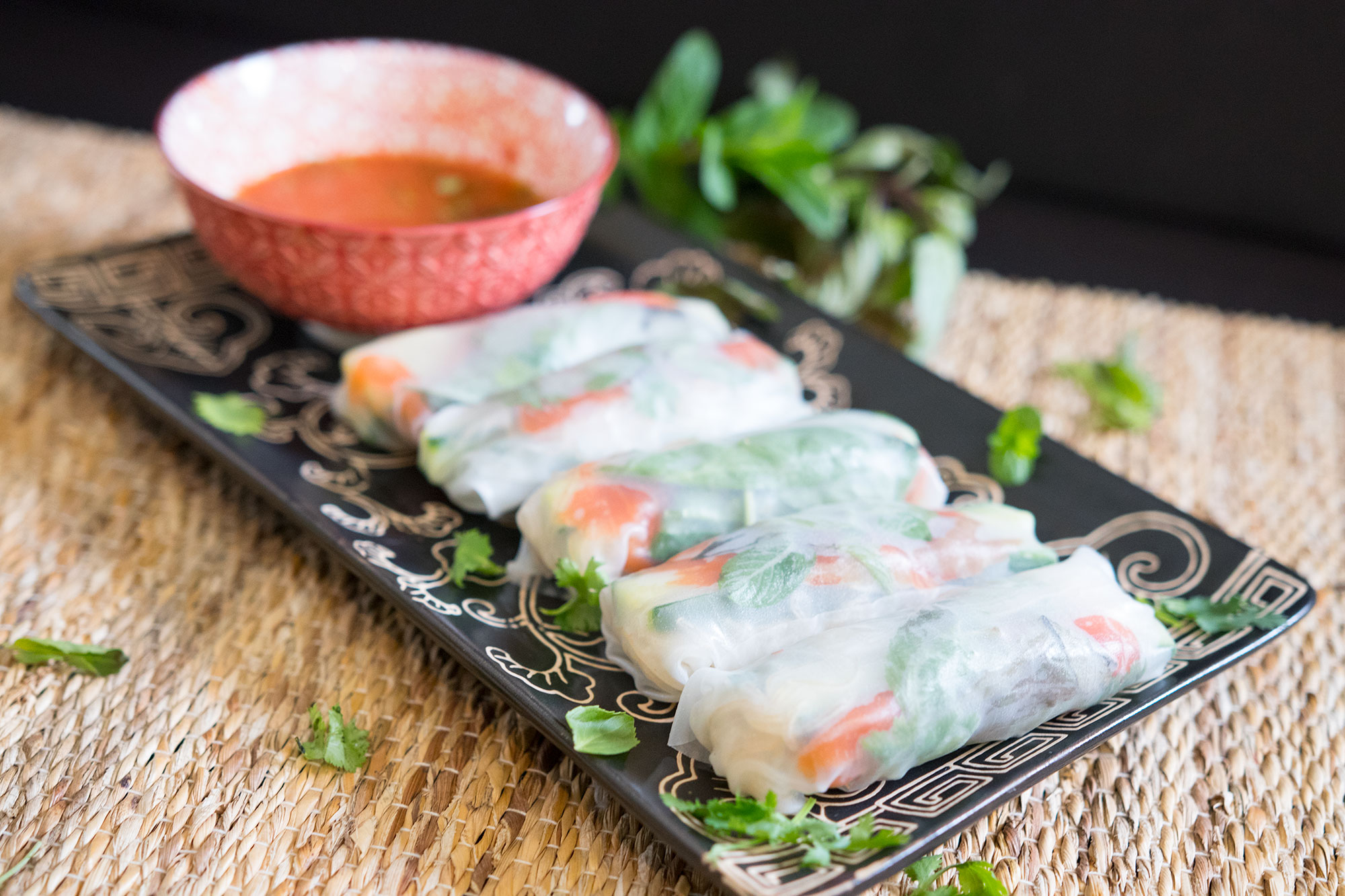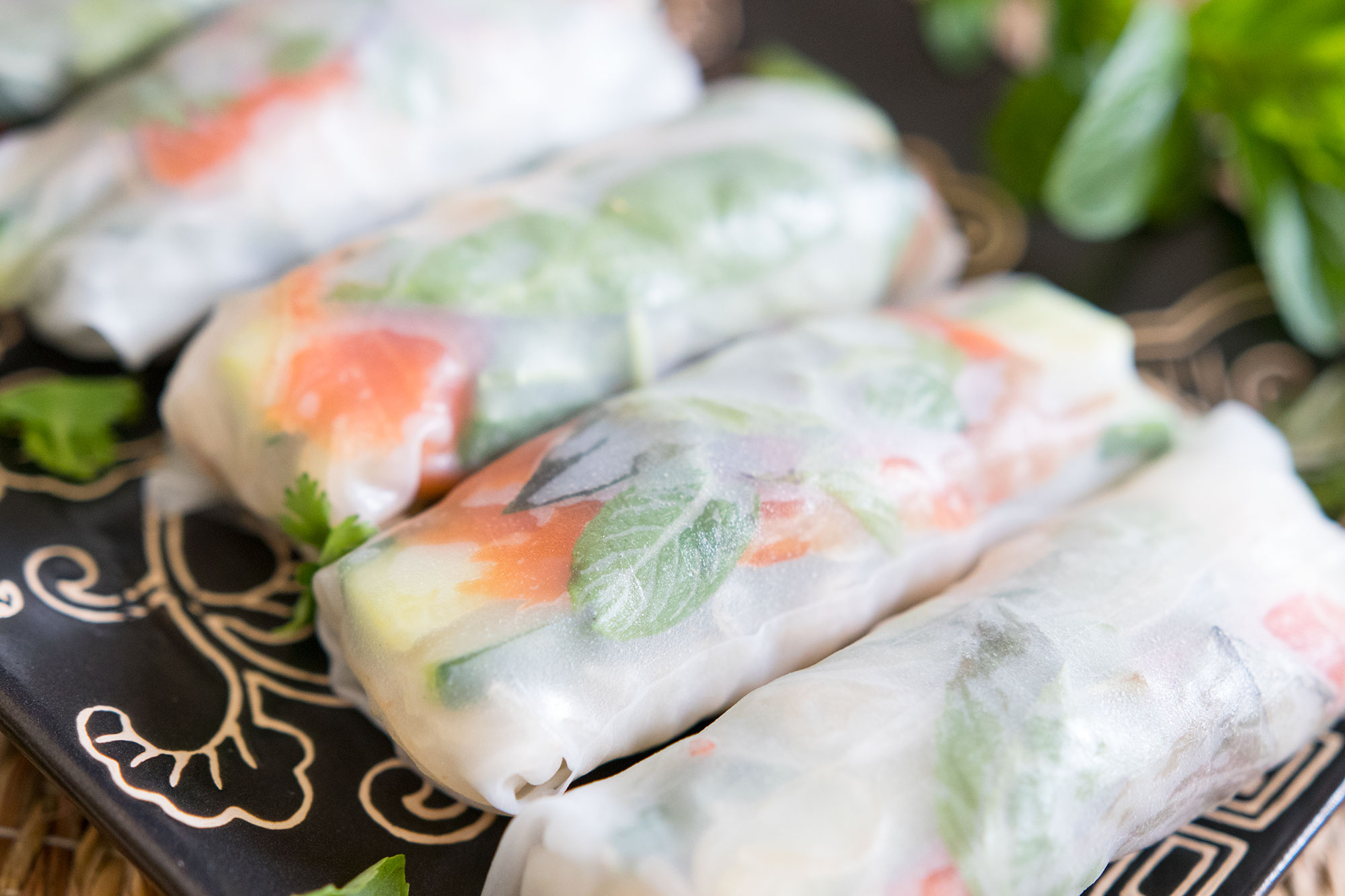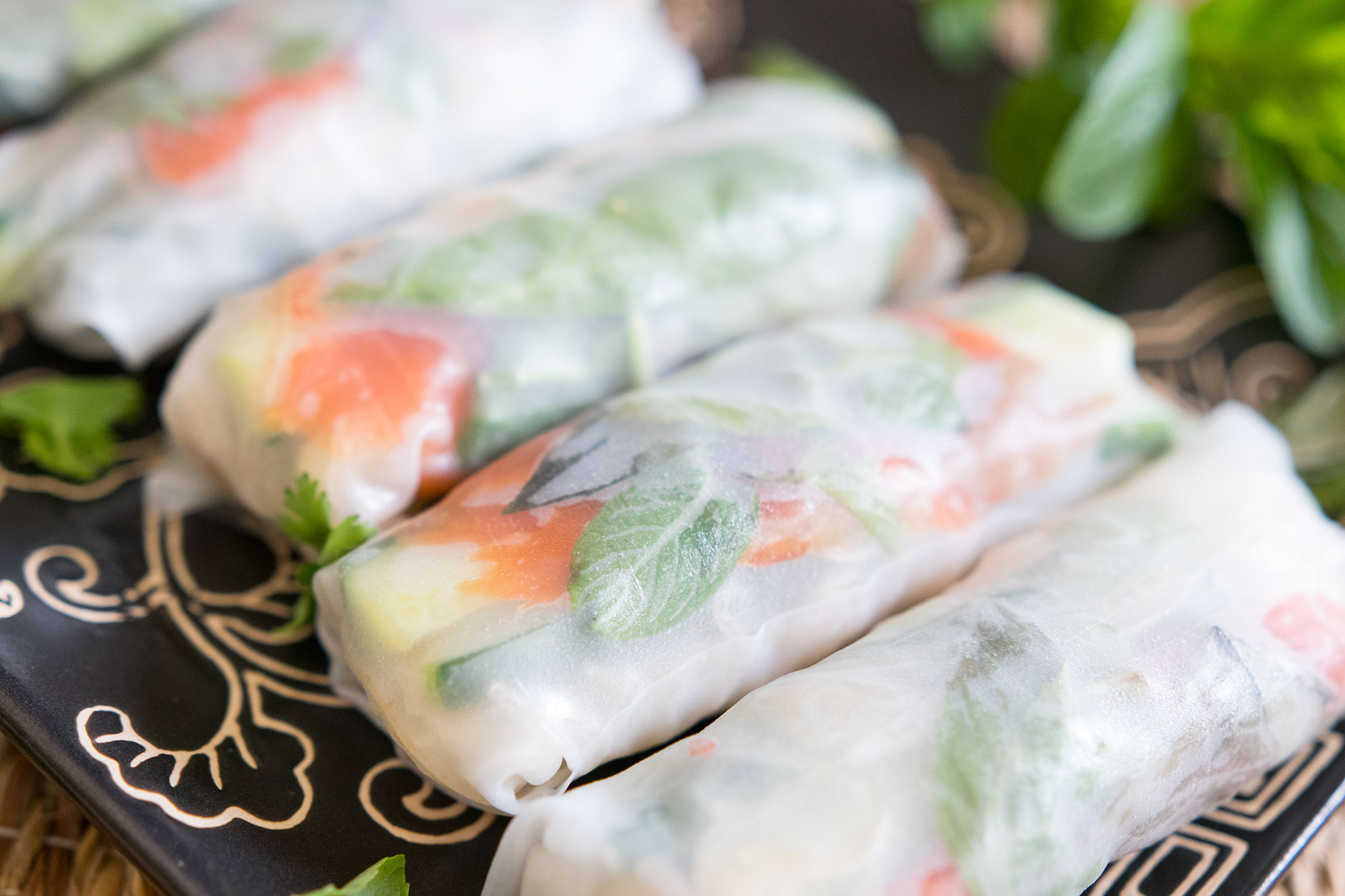 I first tried Vietnamese Spring Rolls more than 10 years ago when one of my Asian co-workers brought in a large platter for a potluck. It was a very traditional filling with Shrimp and it was love at first bite. Since that day. I always have rice paper wraps in my pantry. They are inexpensive and can be so easily customized. I've made the traditional Shrimp version so many times but for a change I wanted to try Smoked Salmon. This one is a winner. Not only is it big on taste with the Salmon and fresh herbs but it's also a NO COOK recipe, something I so very rarely do.
These Vietnamese Spring rolls are packed with Spinach, Smoked Salmon, Cucumber sticks, spiced Bean noodles and topped with fresh Mint, Coriander & Thai Basil. It's served with a spicy & tart dipping sauce.
Follow my YouTube video for tips and tricks to making these and you're off to the races!
These rolls are filling and also healthy. I recently took a batch with me to a friend's house to enjoy after a brisk walk. They loved the rolls and absolutely adored the dipping sauce as well!
[youtube-subscriber nickname=kravingsblog]
Smoked Salmon Vietnamese Rolls
Ingredients
25 – 30 Rice paper wraps
1 cup Spinach
½ cup Mint
½ cup Thai Basil
¼ cup Coriander
1 – 2 Cucumbers cut in sticks
300 gms Bean thread Noodles
500 gms Smoked Salmon
Sauce
½ cup Lime Juice
5 tbps Fish Sauce
2 tsps Red Curry Paste
Instructions
Because the size of the wrap varies, your ingredients listed are approximate
Prepare the sauce by mixing the lime juice, fish sauce and red curry paste together
Prepare the bean thread by soaking it in hot water for a few minutes and then draining it completely
Add 4 tbsps of the prepared sauce to the bean thread and mix it in
Soak a sheet of rice paper in room temp water till soft and place on a kitchen towel
Pat the front side dry
Add Spinach, Salmon, Cucumber sticks, a bit of the bean noodles and finish with the herbs – Coriander, Mint & Thai Basil
Fold over one side and pull it just so it makes contact, then tuck in the sides and roll
Store on top of parchment paper to prevent sticking and cover with more parchment paper to prevent drying out
Serve with the dipping sauce
https://kravingsfoodadventures.com/smoked-salmon-vietnamese-rolls/