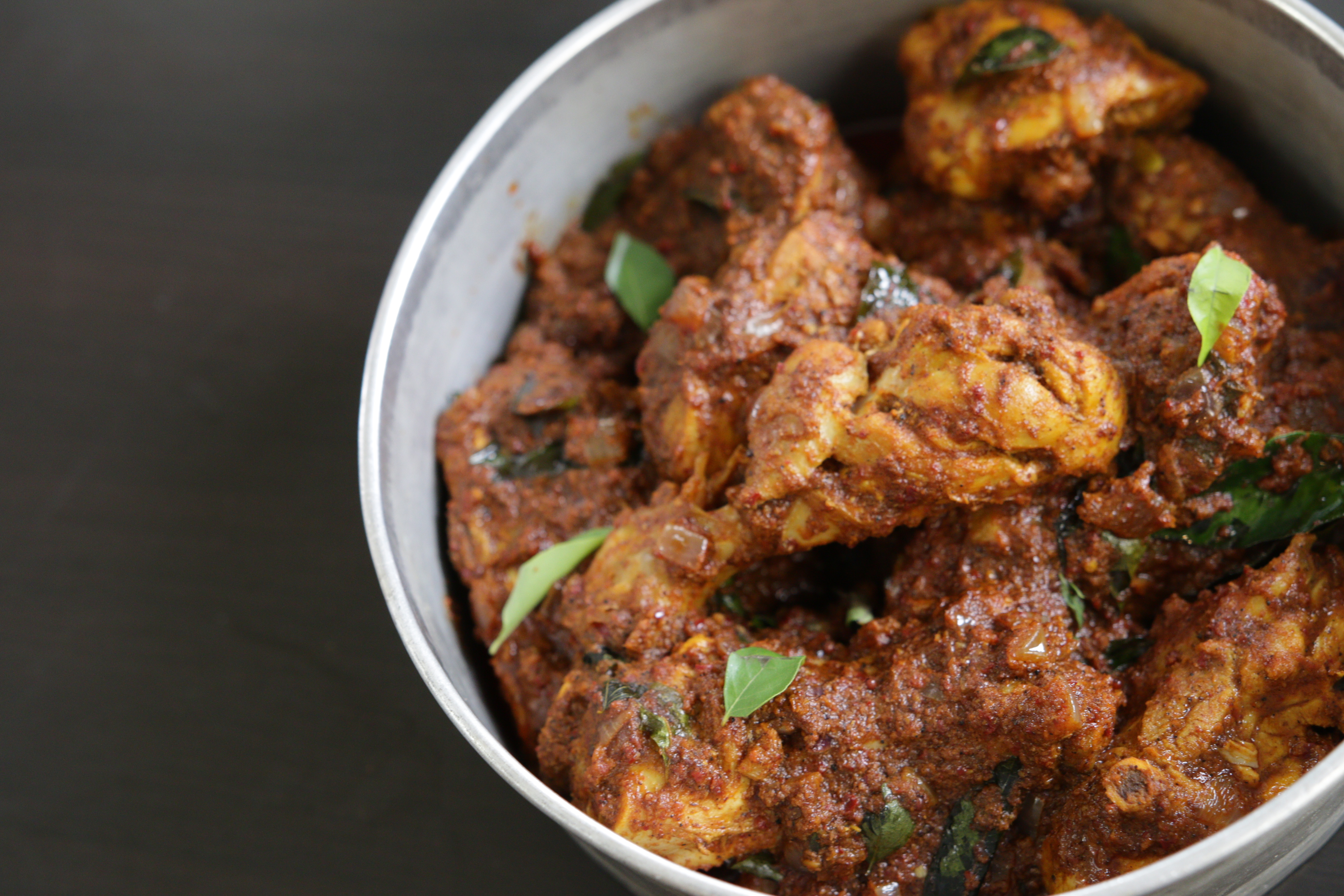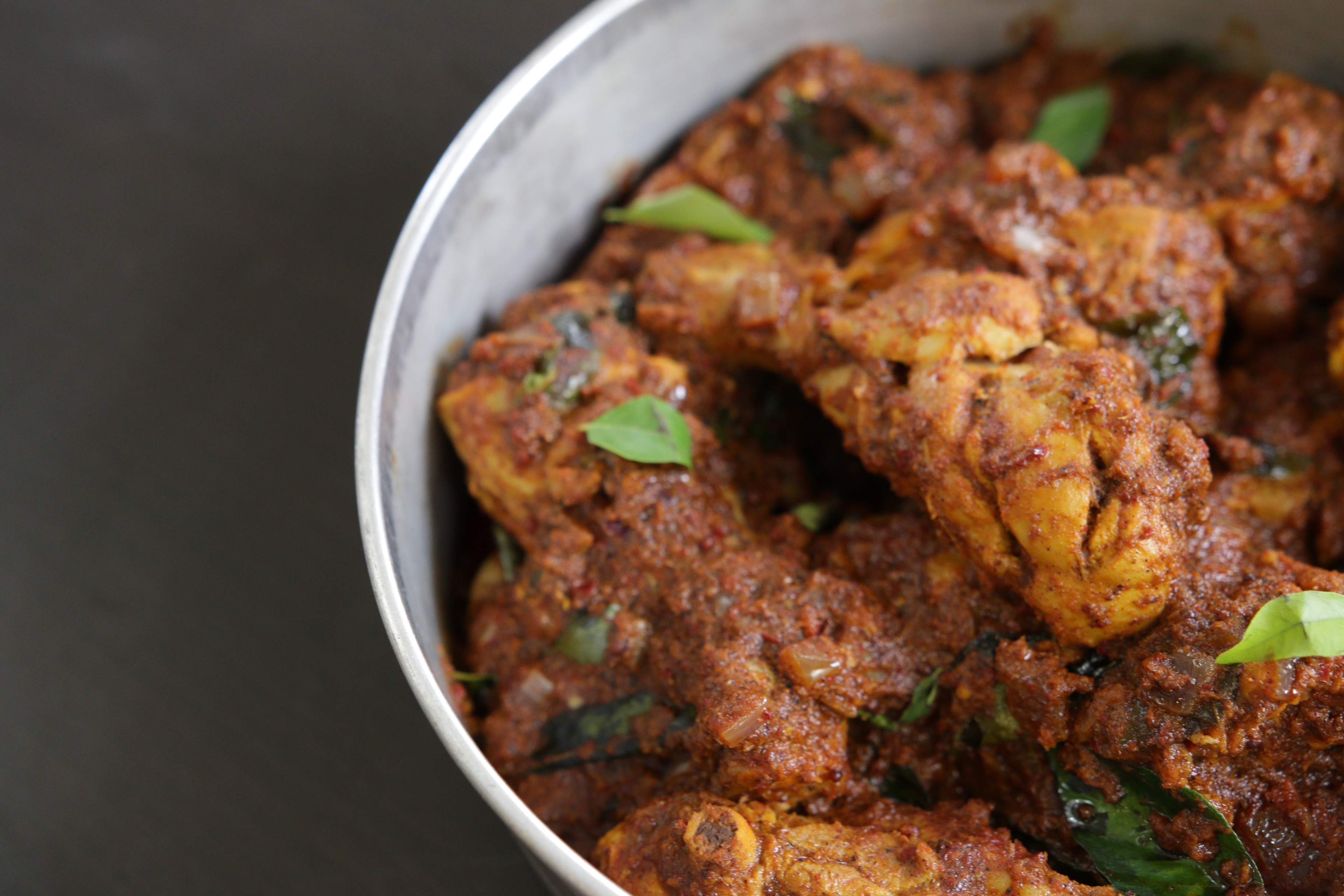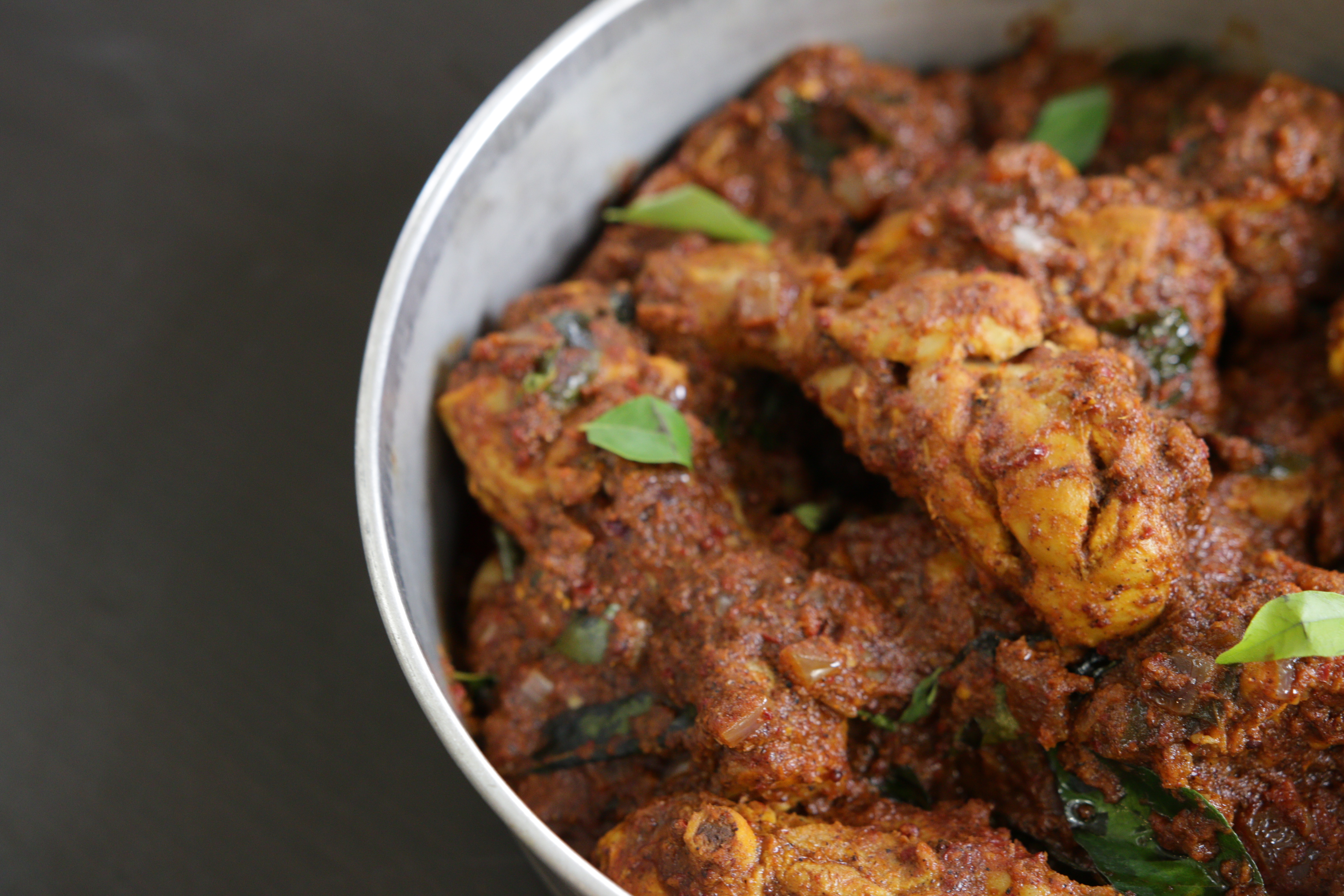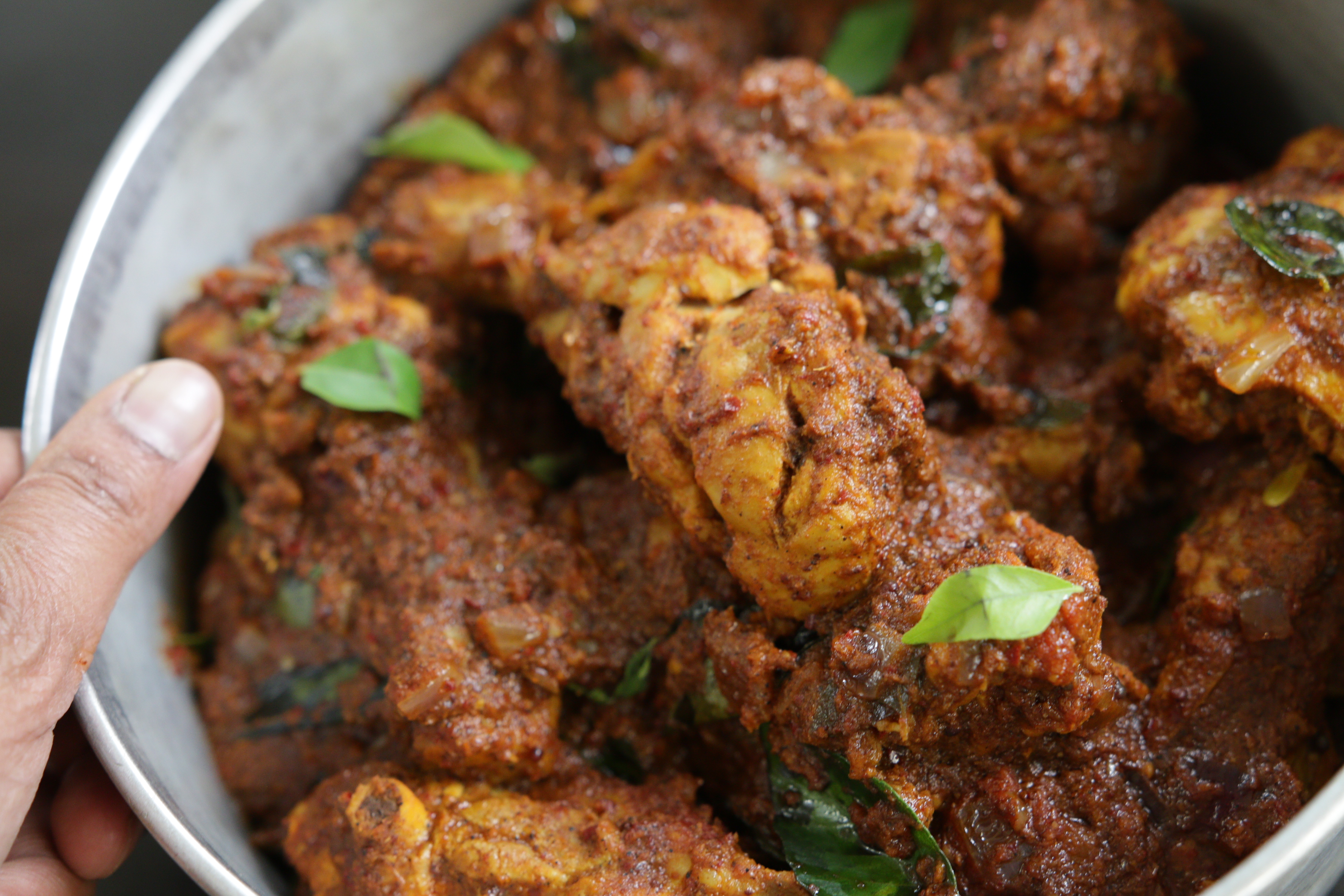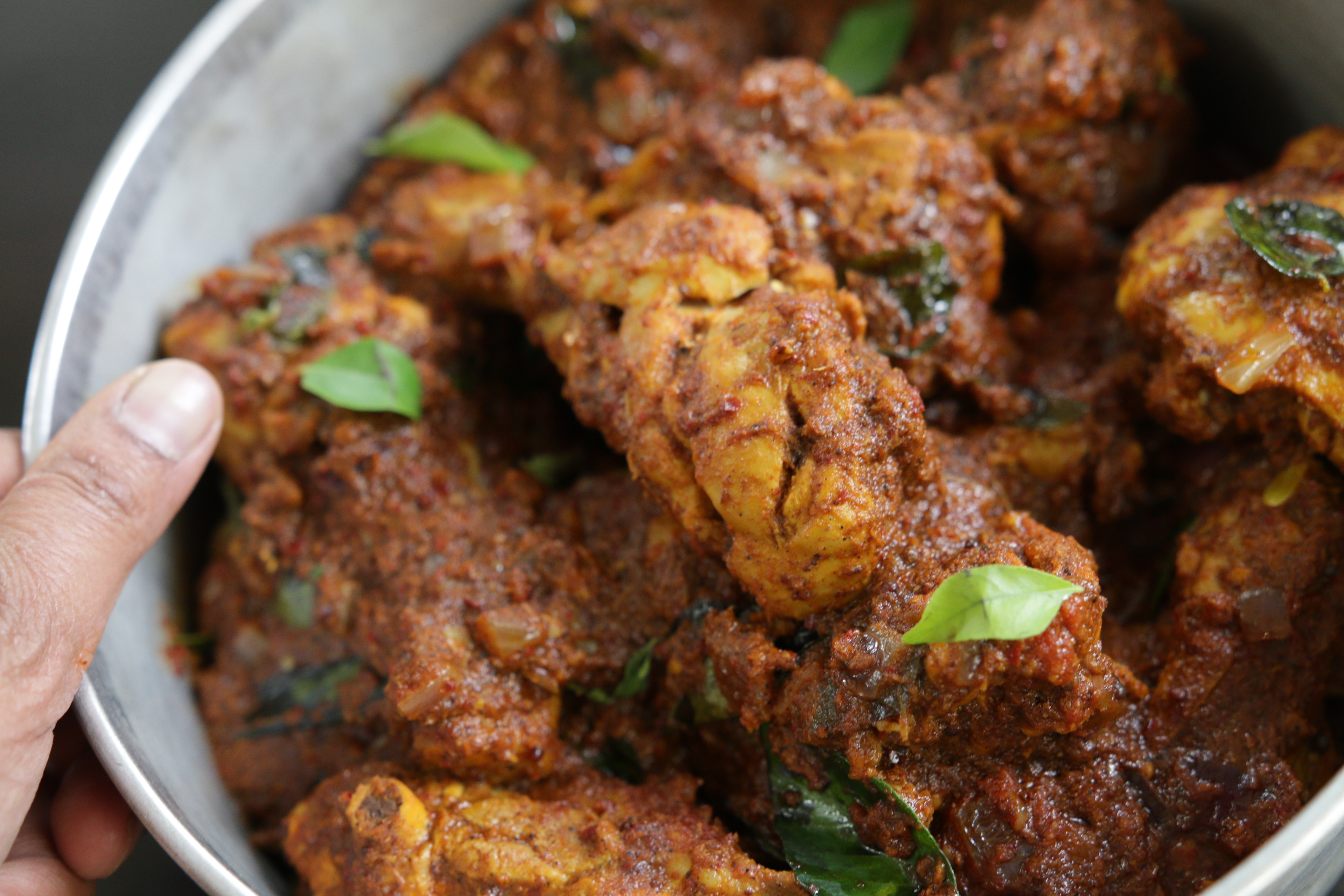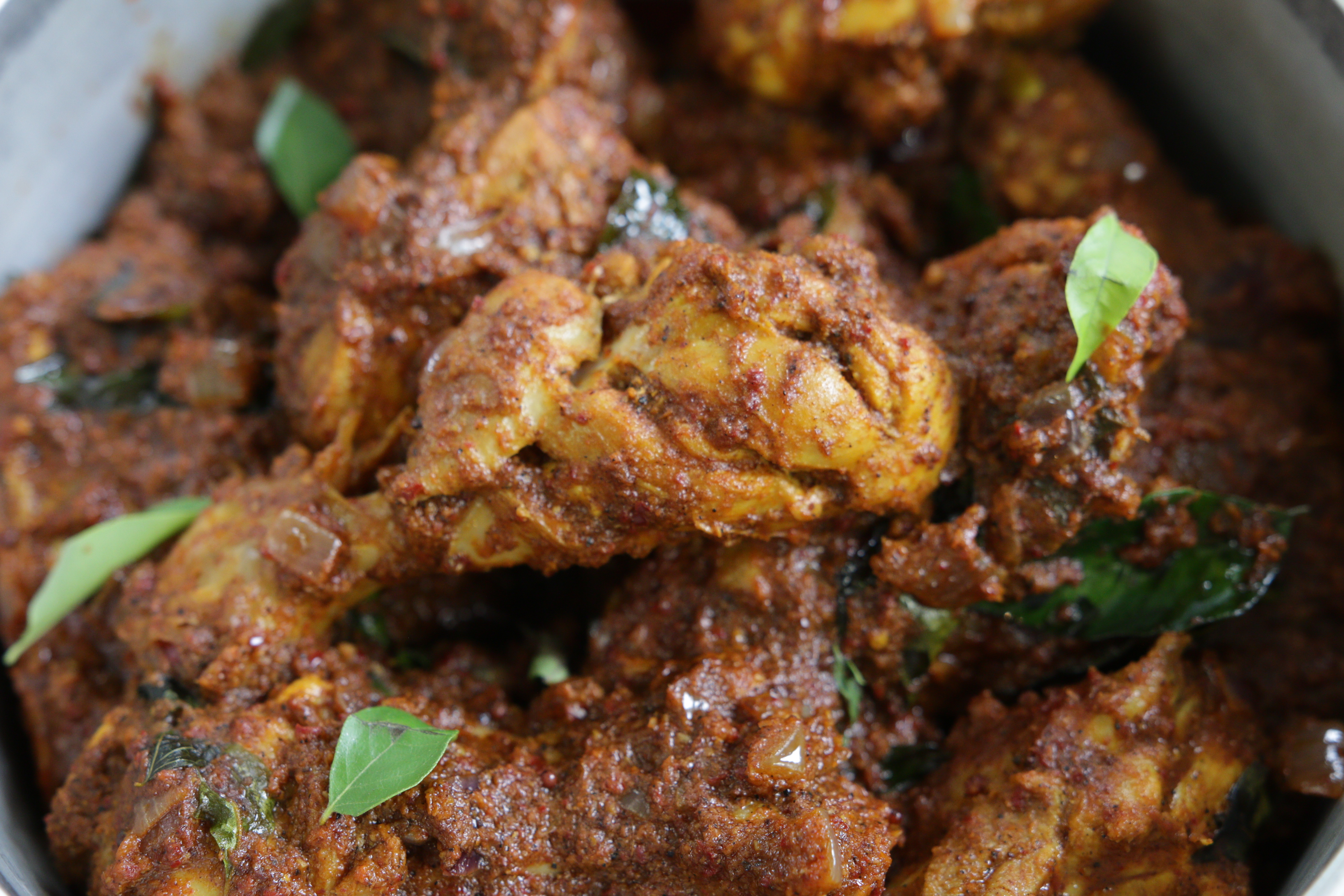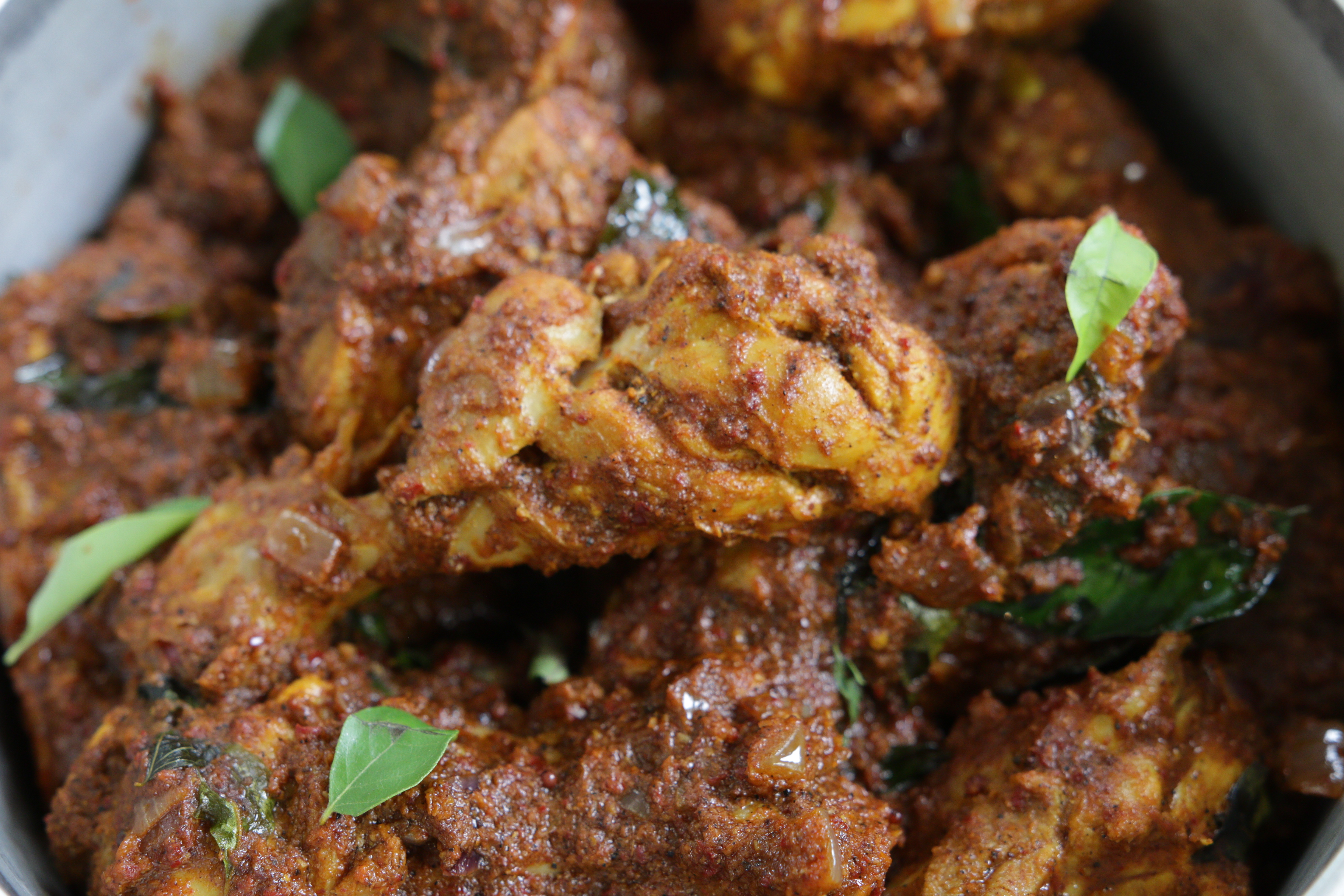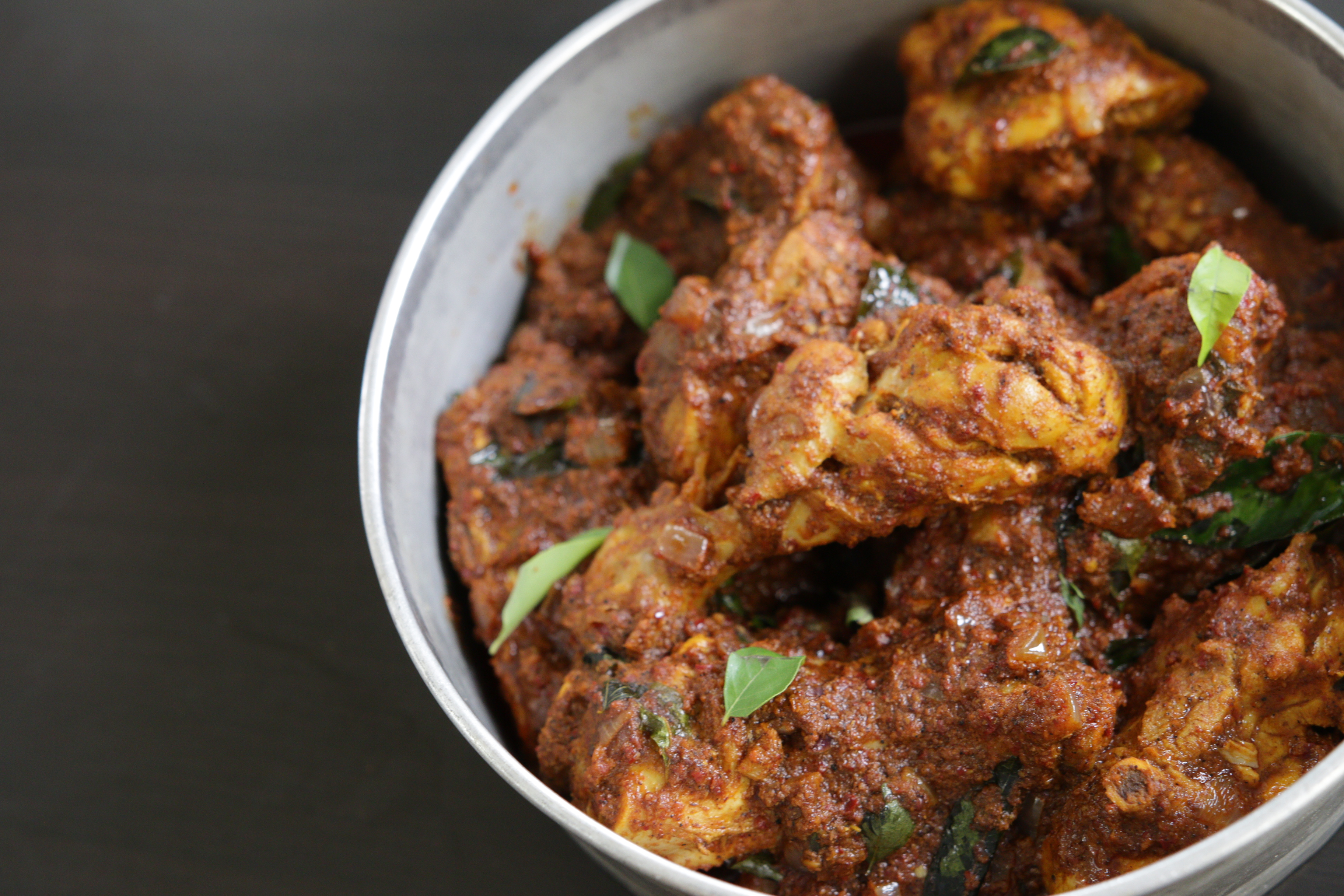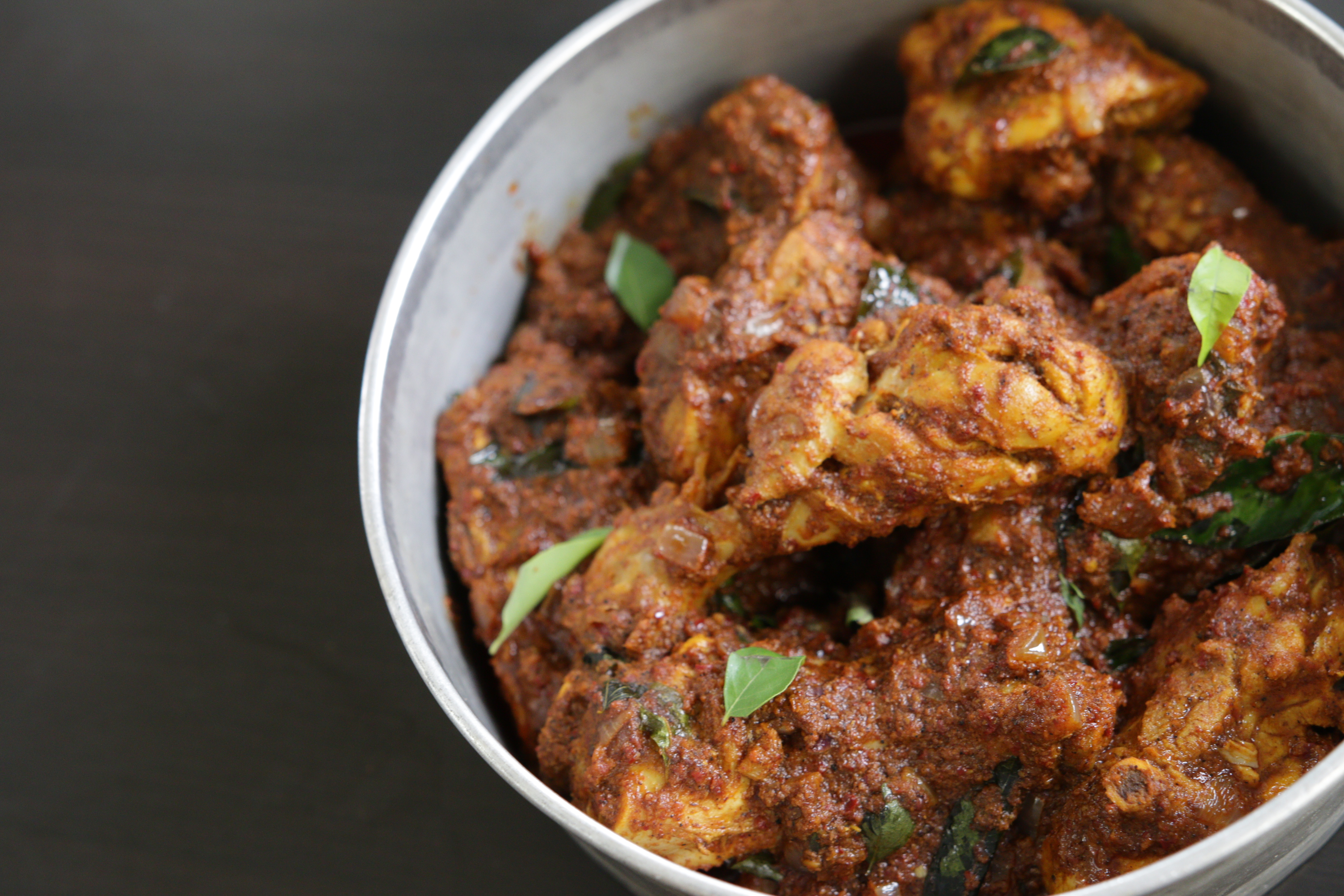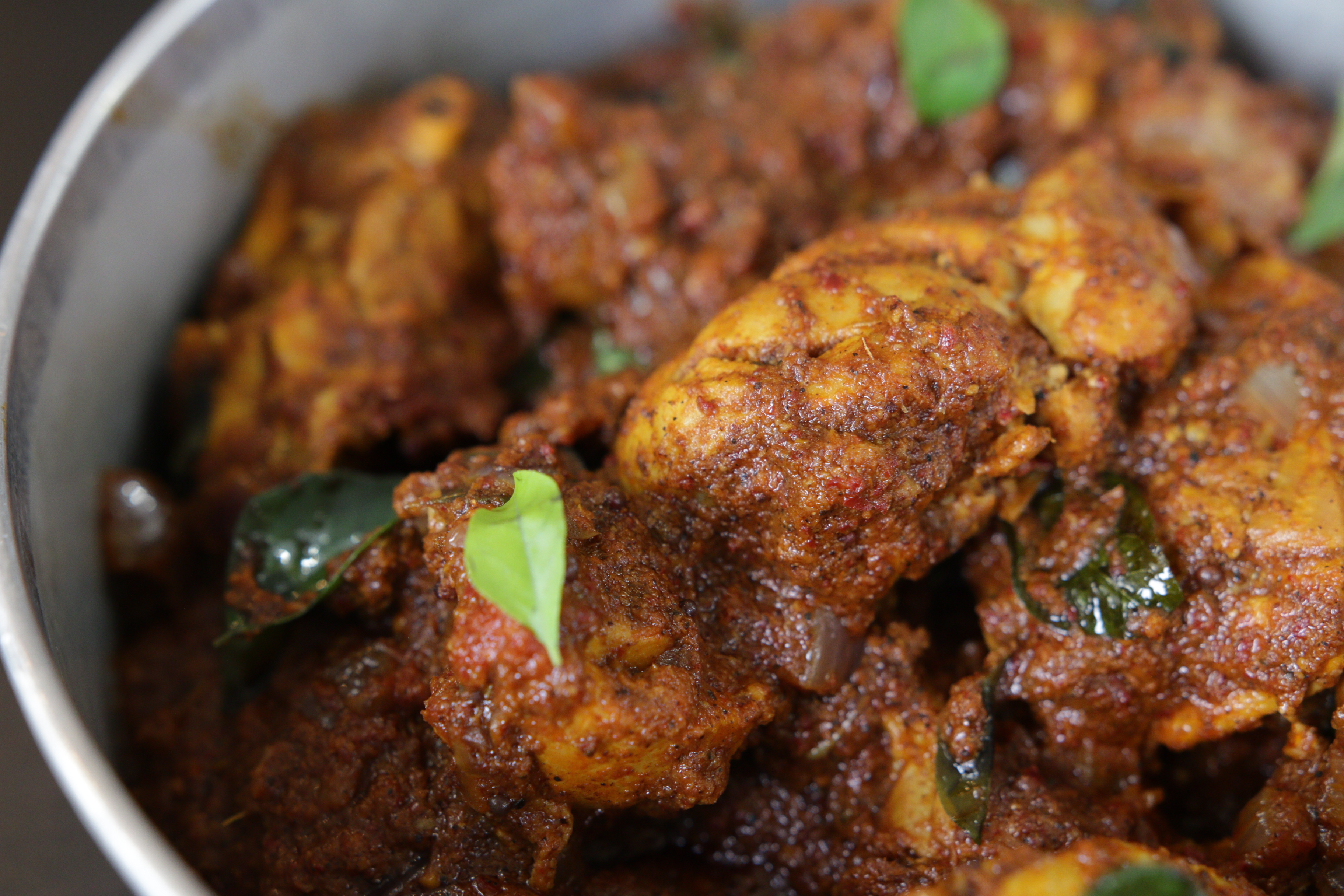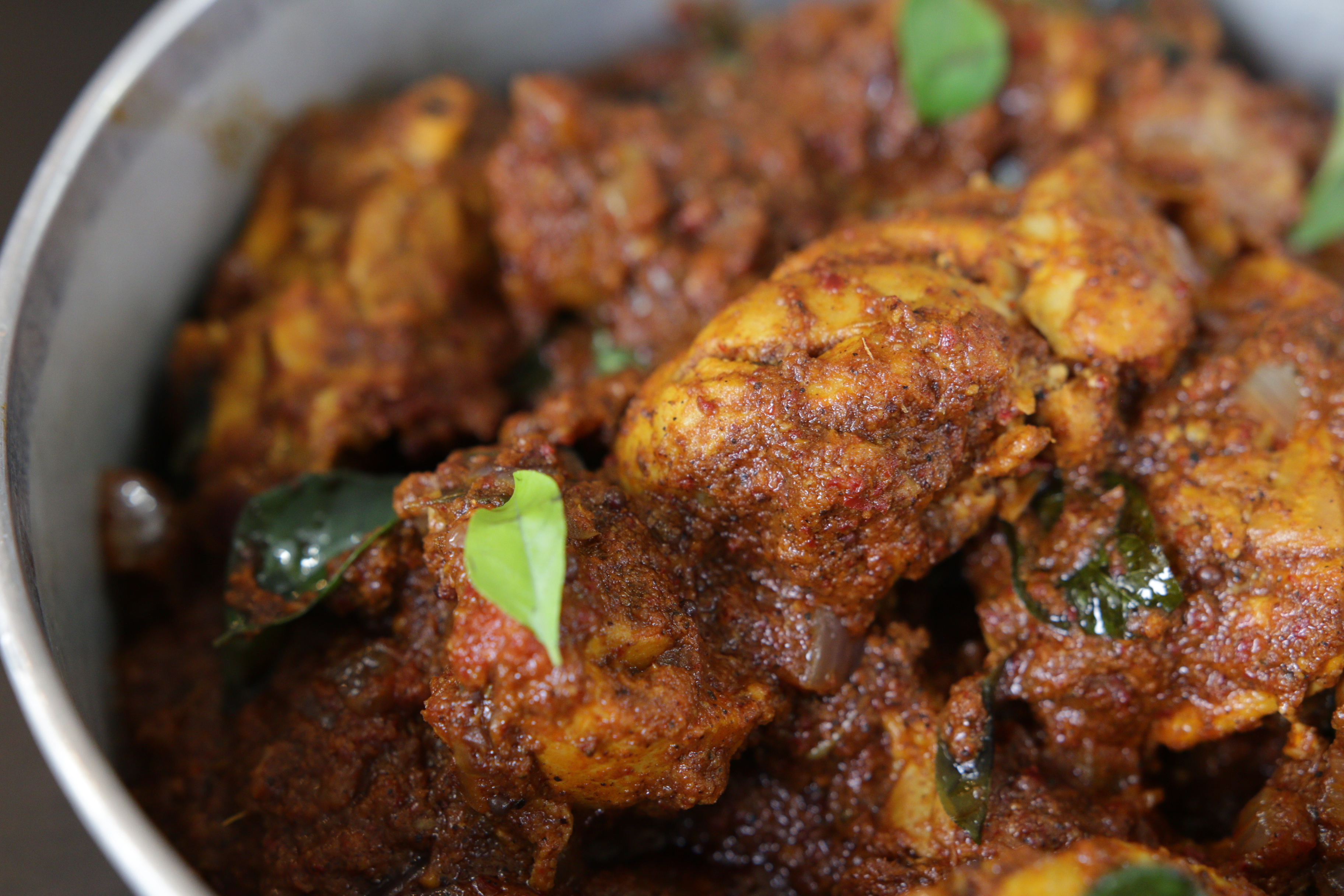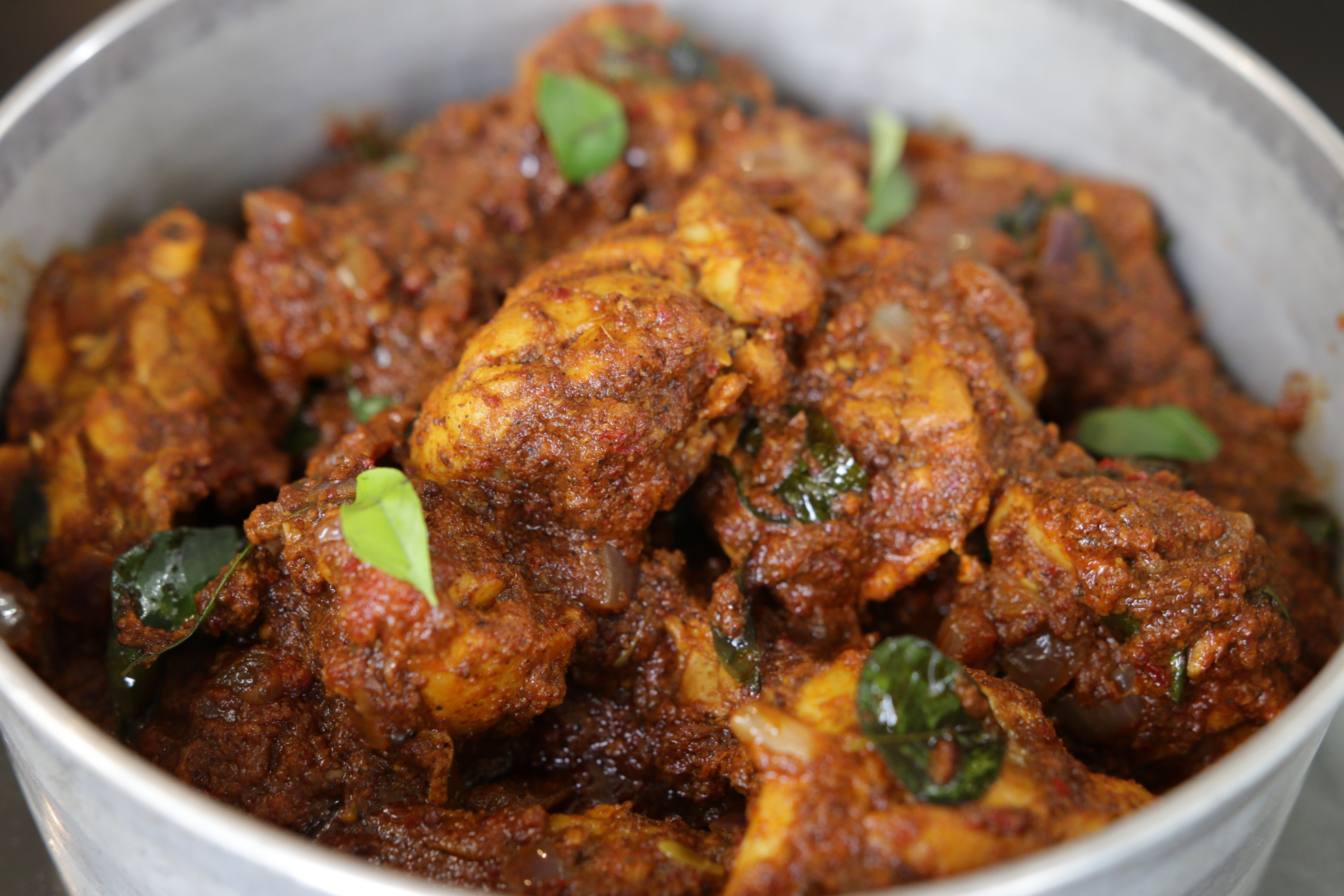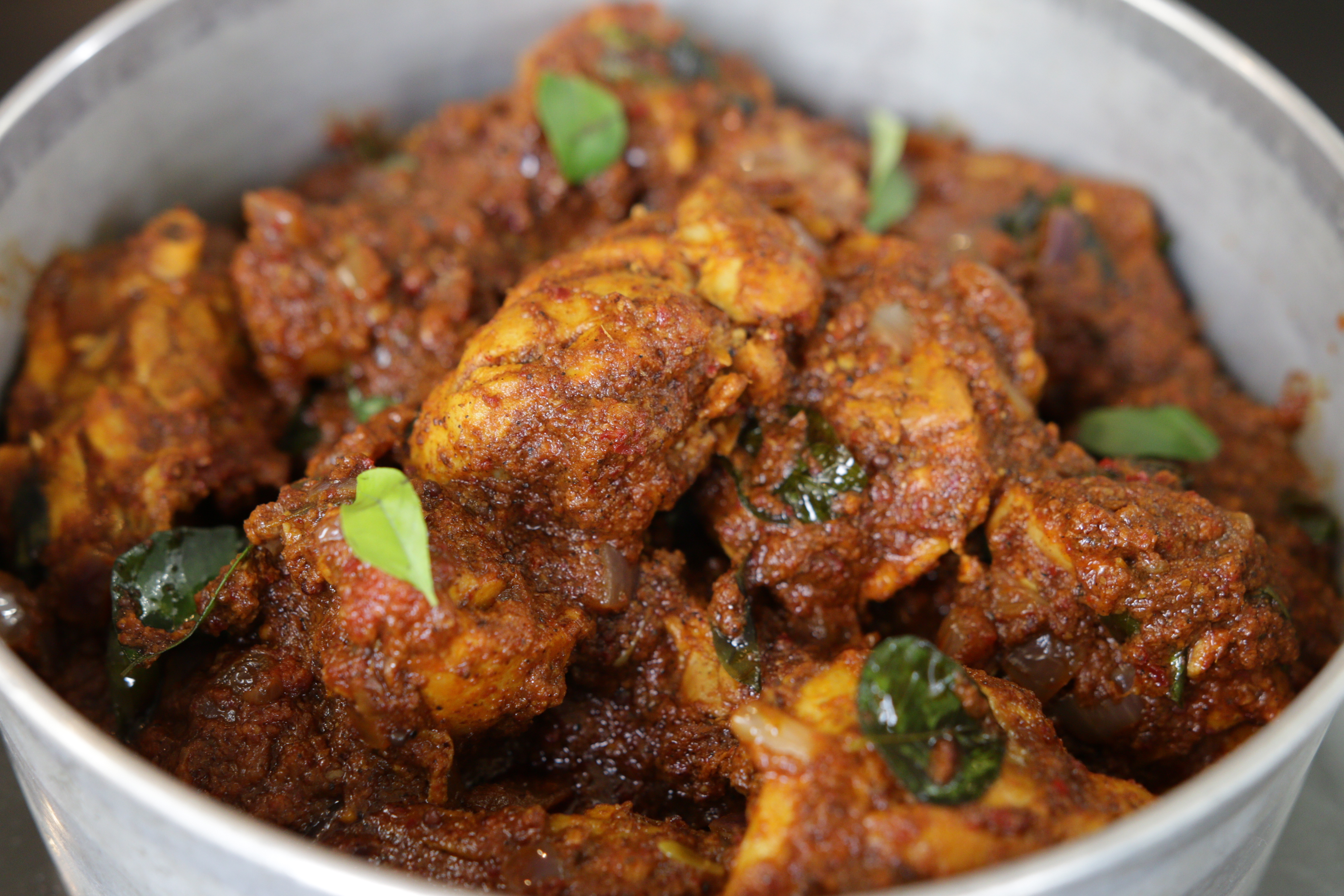 The name Chettinad Chicken conjures up a vision of intense flavours of spices and coconut. This recipe for this Chicken dish that hails from Tamil Nadu in India. Chicken is enrobed in a wonderful combination of dried chillies and spices, curry leaves and grated coconut and is shallow fried in coconut oil. This version will yield a thicker gravy more suitable to eat with rotis or appams but you can easily make this a more gravy type consistency by adding more water to the ground spice paste.
My preference for Chicken is always to use bone in Chicken thigh as it's a lot more flavourful and juicy. I've purchased Chicken thighs and drumsticks and cut the chicken thighs into 2 pieces, I've also scored the drumsticks to allow the masala to go right into the meat.
I love recipes that use coconut oil, it's not only very trend these days and it's really good for you. It's also cool that these traditional recipes from the coast have always been prepared using this oil.
[youtube-subscriber nickname=kravingsblog]
Ingredients
8 Kashmiri Chillies
1 tbsp Cumin seeds
1 tbsp Coriander seeds
2 tbsps Black peppercorns
1 tbsp Fennel Seeds
3 inch sticks Cinnamon
2 star anise
½ cup grated coconut
2 lbs Bone in Chicken thigh marinated in lemon juice, salt and 1 tso of Turmeric
1 1/2cup diced red onion
1 tsp each garlic and ginger paste
1 cup of curry leaves
Water
4 tbsps Coconut Oil
Salt to taste
Instructions
Roast and grind the Kashmiri Chillies, Cumin & Coriander seeds, Black peppercorns, Fennel seeds, Cinnamon and star anise.
Add the coconut and some water and grind to a smooth paste
Heat the Coconut oil and saute the onion
Add the mustard seeds and curry leaves
Add the masala paste
Add the marinated Chicken and coat with the spice paste
Add some salt to taste and water
Cook covered for 15 - 20 mins stirring at intervals
Cook uncovered for another 10 mins ... add more water if you desire a thinner gravy
https://kravingsfoodadventures.com/chicken-chettinad/