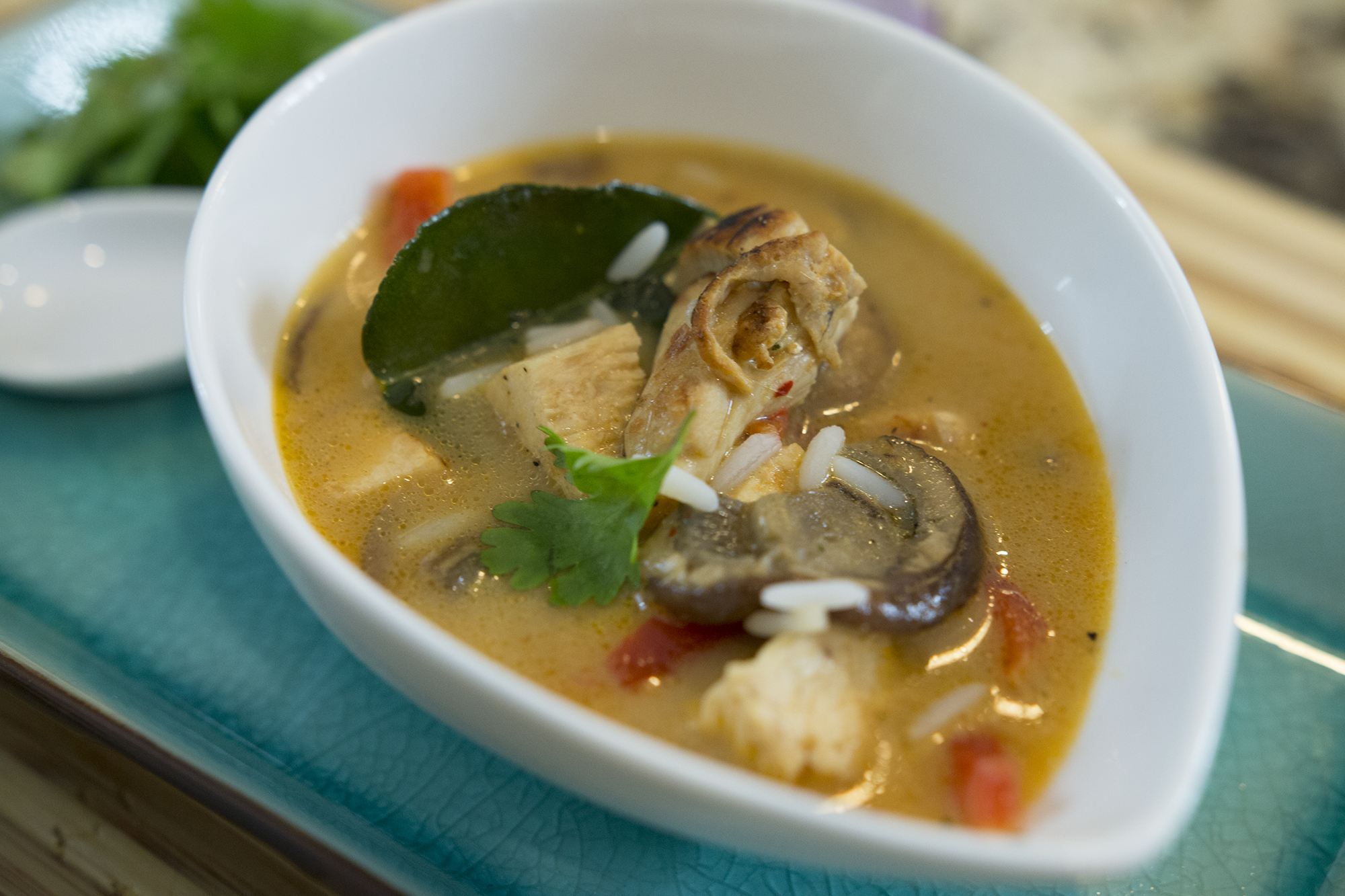 View my step-by-step video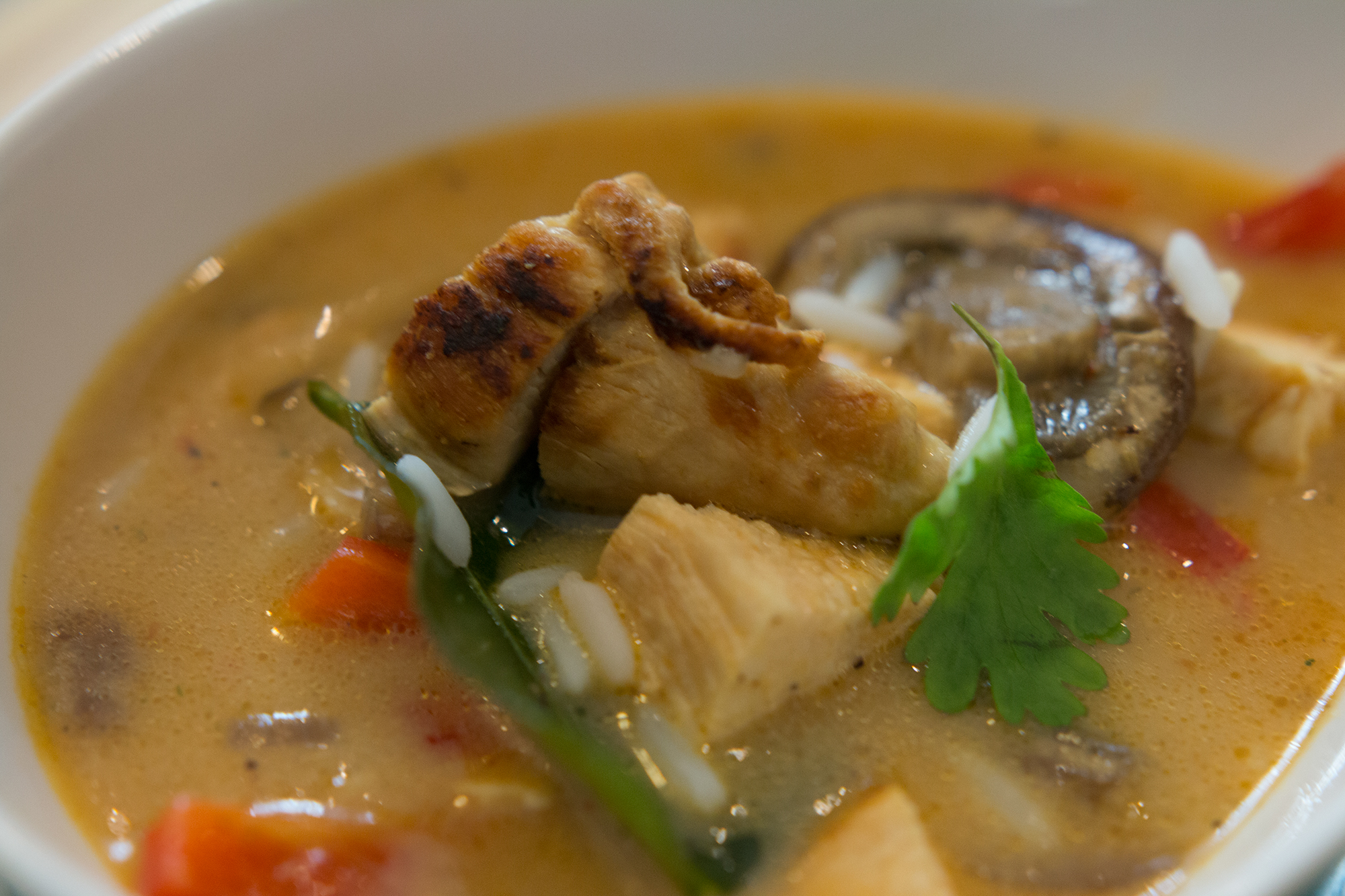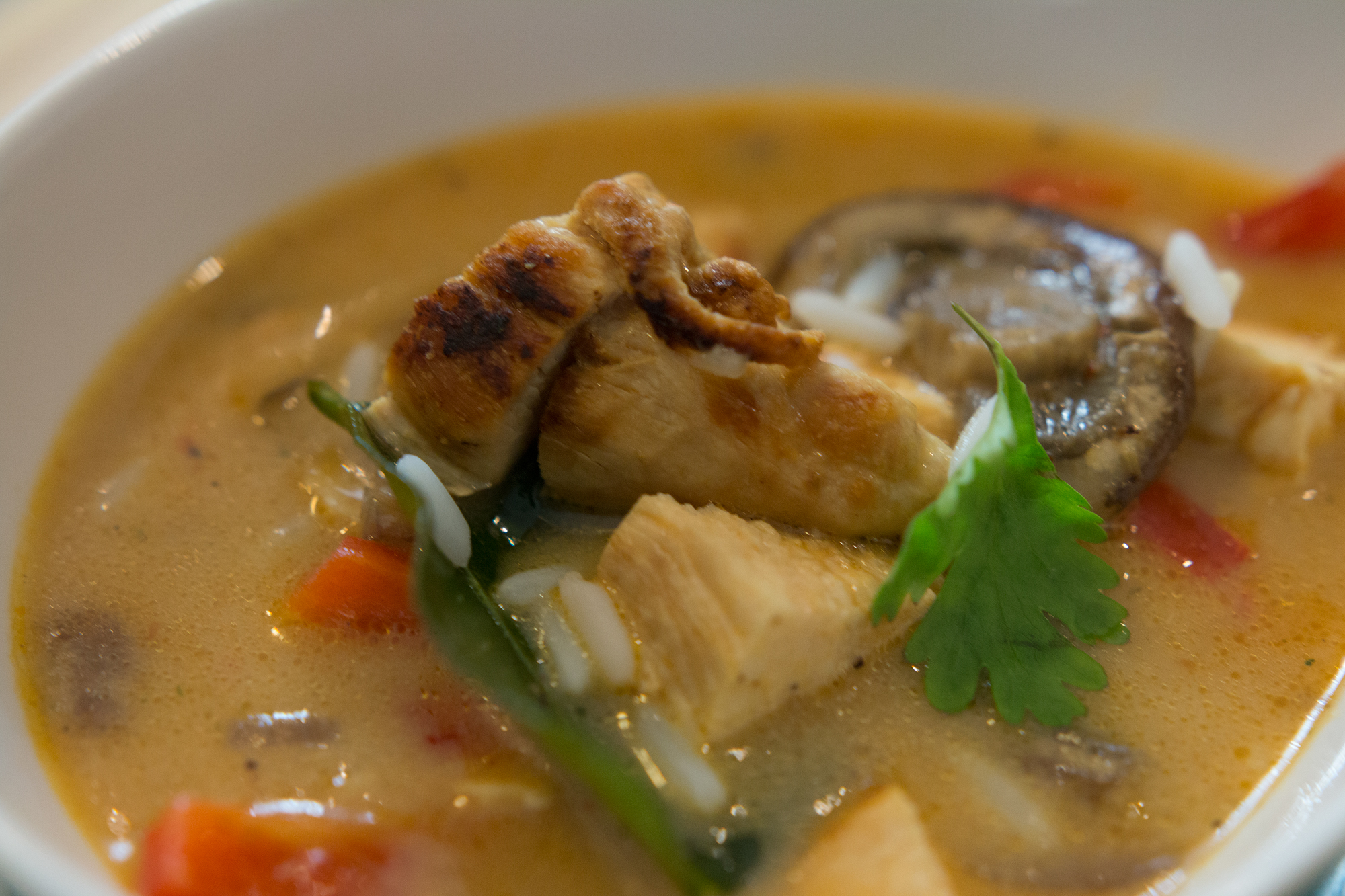 Right by my office at my local Loblaws they make and serve a mean Thai Chicken soup. I love Thai flavors and this soup does not dissapoint. The main ingredient is Thai red curry paste that is mellowed down but not dorwned out by a delicious and creamy coconut milk. After paying about 7 dollars each time I had a Thai soup craving, I decided to experiment with different variations of the recipe till I finally got it just right. I added rice and veggies to this to make it very hearty.
You can use store bought Red Thai Curry paste, but there's magic if you make your own and I have a recipe right here for you if you want an authentic taste. This soup will leave you KRAVING for more.
[youtube-subscriber channelname=kravingsblog]
Ingredients
3 tsps Thai Red Curry paste - http://kravingsfoodadventures.com/thai-red-curry-paste/
1/2 red onion
1 chicken breast – butterflied
6 mushrooms
1 red pepper cut in strips
2 cups warmed chicken stock
2 kaffir lime leaves
200 – 400 ml canned coconut milk
Salt to taste
1/4 cup pre cooked parboiled rice
Coriander
Instructions
Smear the chicken breast with one tsp of the paste, sauté and cut in cubes
Cook the rice and keep aside
In a pot, heat some oil and sauté the onion
Add the mushrooms and cook for a minute
Add the red pepper and only cook for a few seconds and we do not want it to turn into mush
Add the chicken and then two tsps of the curry paste and mix well
Add the warm stock and throw in the lime leaves and bring to a boil
Add the coconut milk and salt to taste
Add the rice
Add the coriander just before serving
https://kravingsfoodadventures.com/thai-chicken-soup/