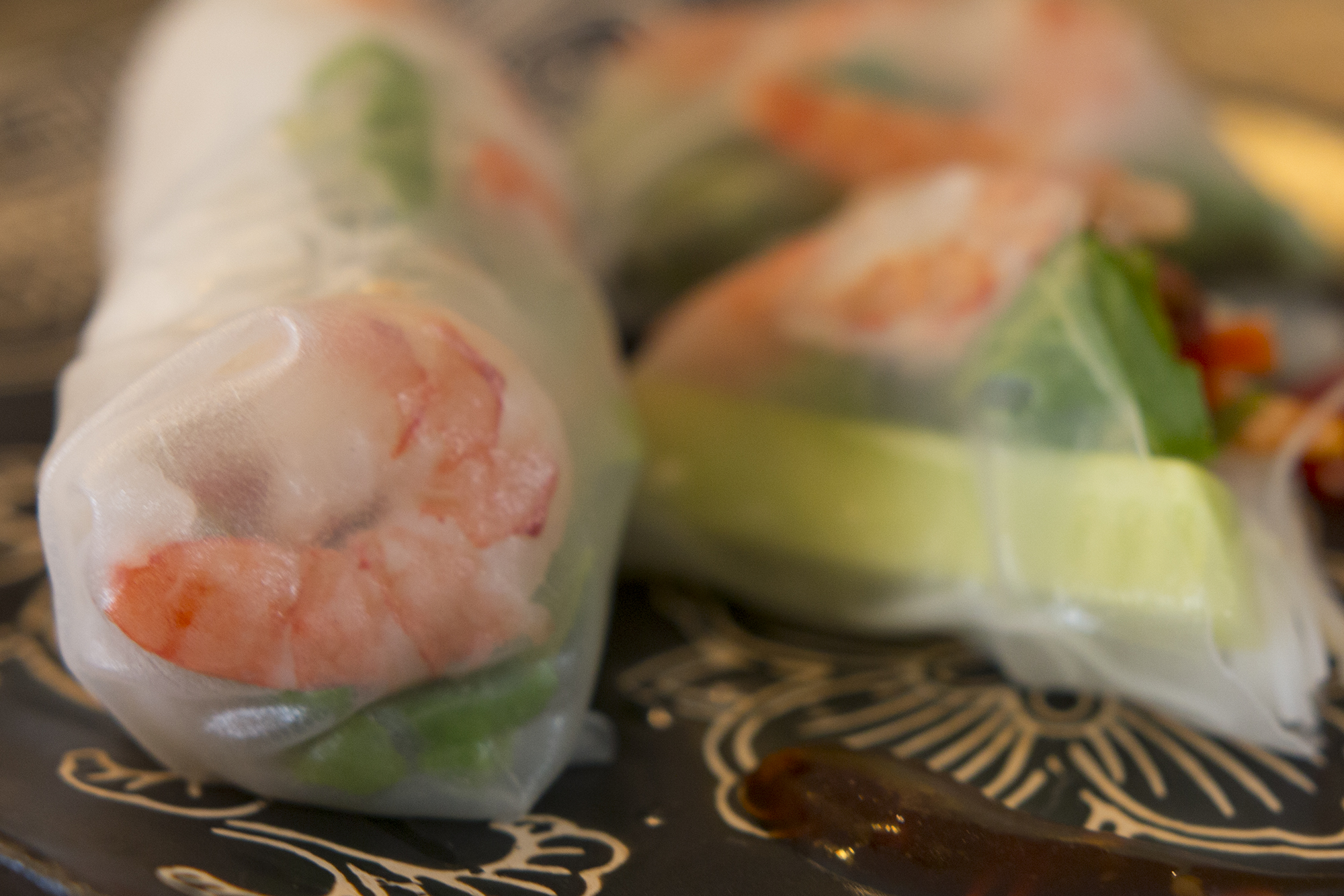 View my step-by-step video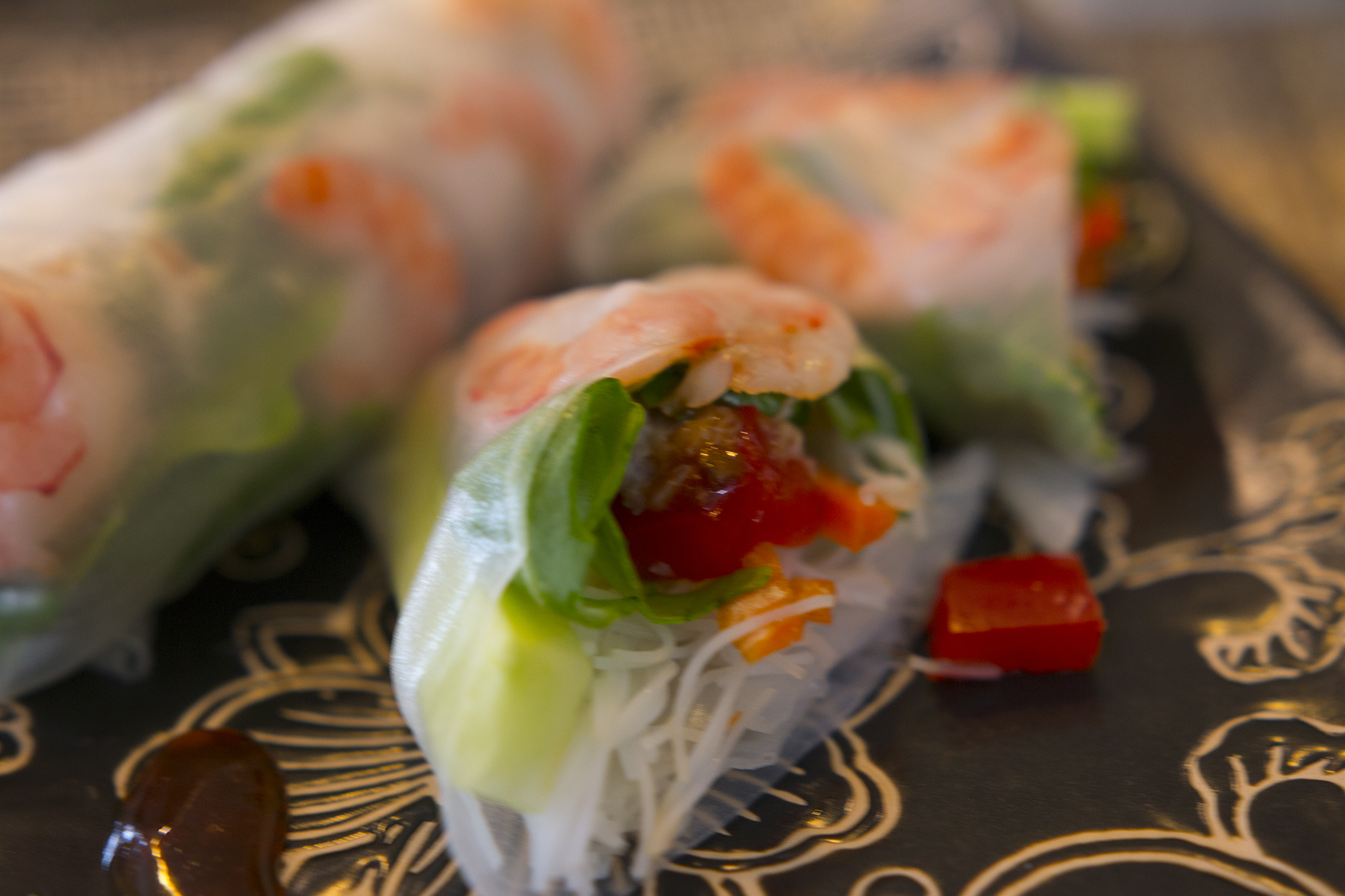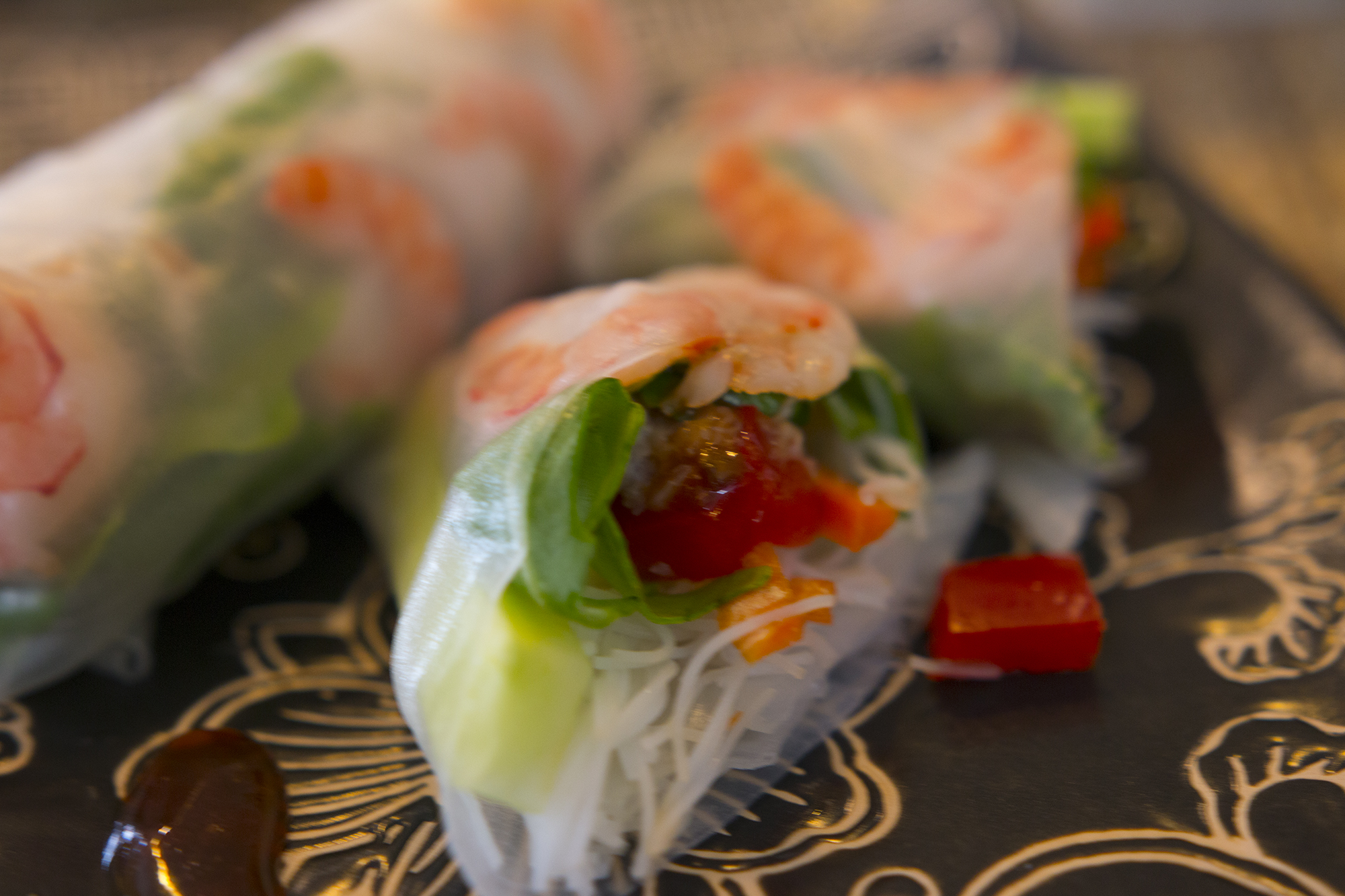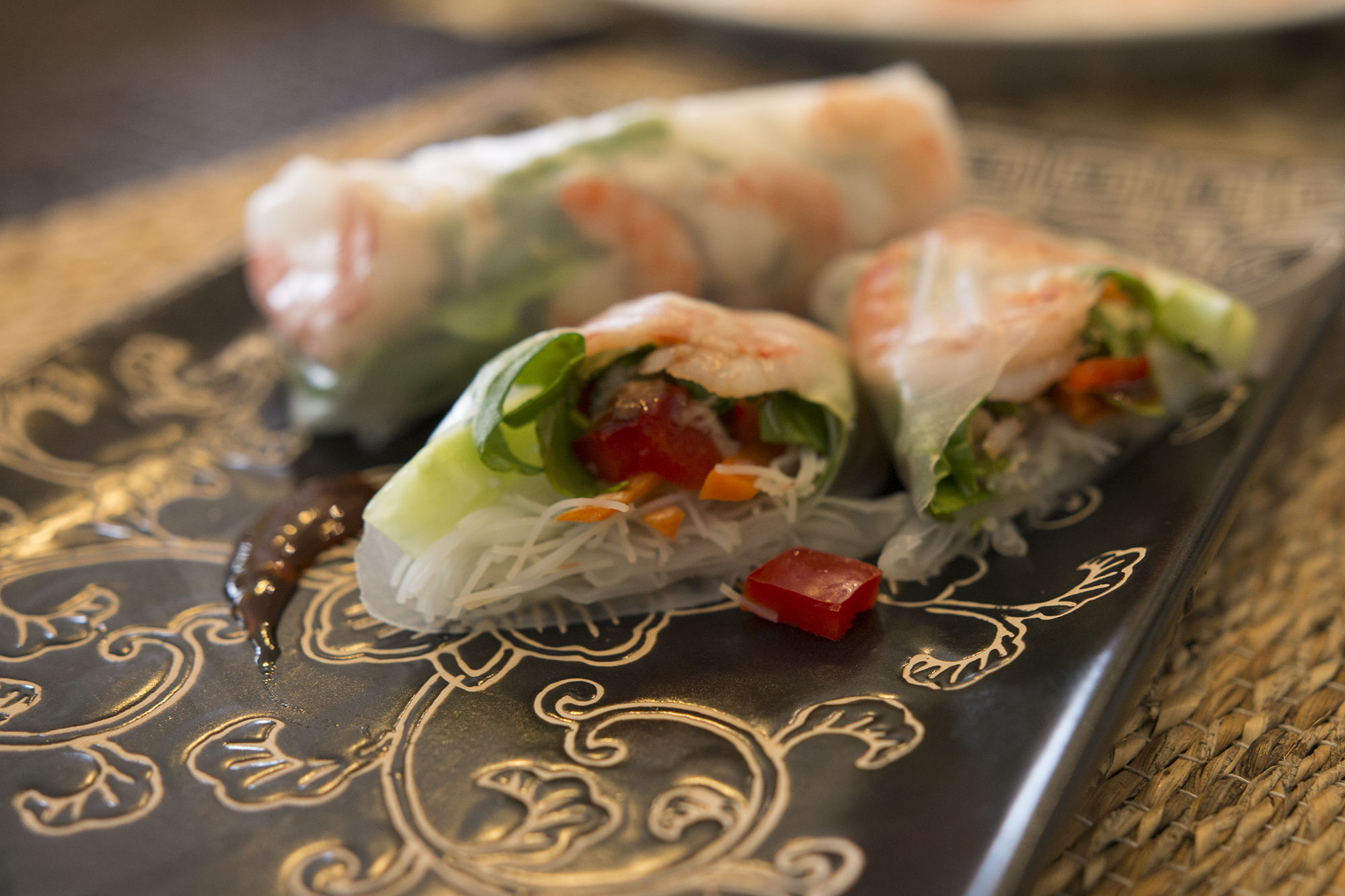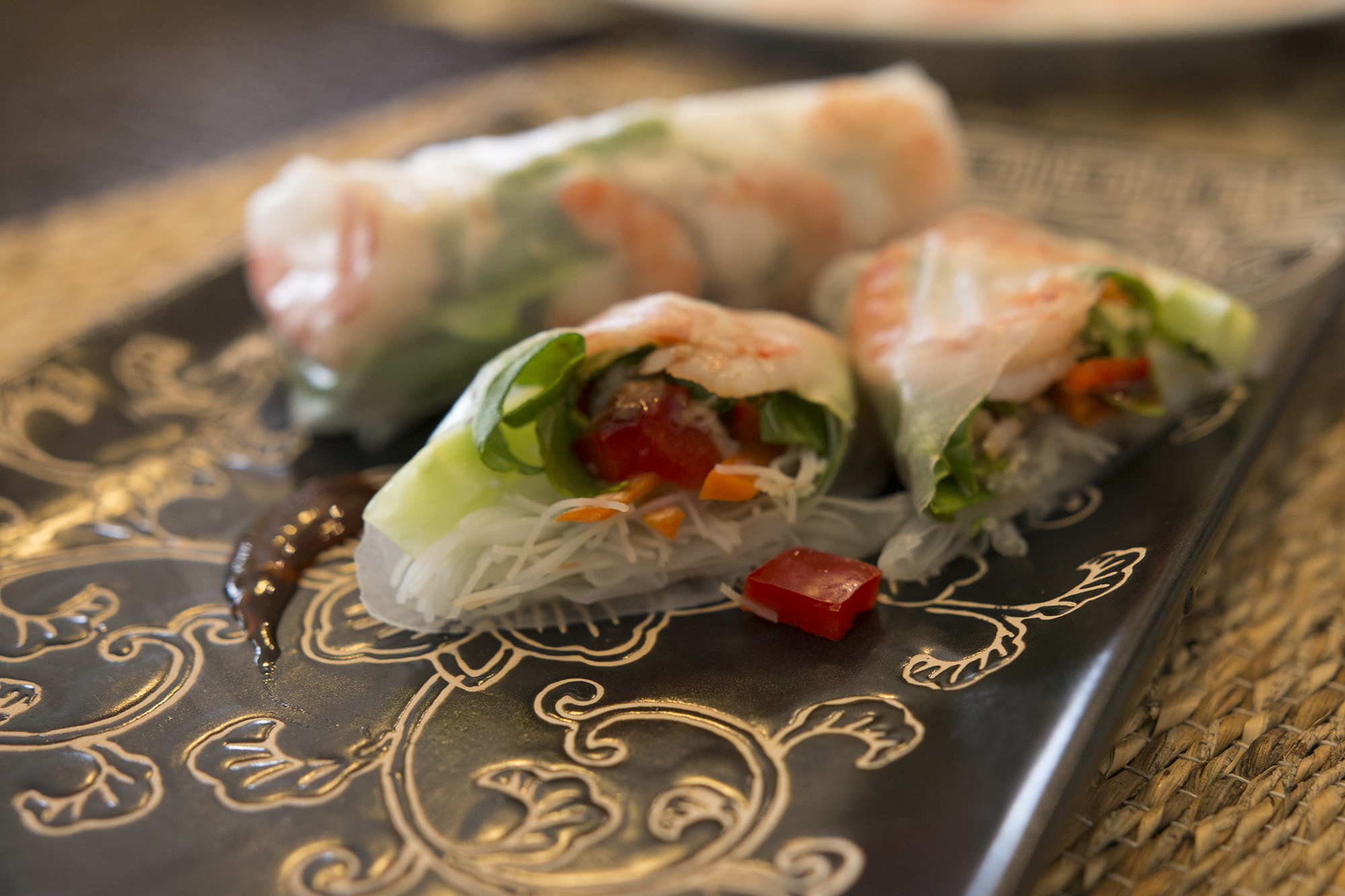 Not just healthy and gluten free , this delicious roll is also packed with flavor. I was introduced to this treat bu a coworker whose parents used to run a restaurant. I introduced it to my kids and just loved it. The measurements below are not exact, simply because the size of the rice paper wrap you will use will vary.
[youtube-subscriber nickname=kravingsblog]
Ingredients
Dipping sauce
2 tsp Hoisin sauce
2 tsp Chilli Garlic sauce
1 pound Tiger Shrimp
1 cup rice vermicelli
Arugula
Mint
Coriander
Cucumber cut in logs
Red pepper but in large square confetti pieces
Julienne of carrots
1 cup crab meat
Rice paper wraps - medium size
Instructions
Mix the 2 sauces together to prepare the dipping sauce and leave aside.
In a pan, add two tbsps of water and steam the shrimp
Remove and cool
Save the stock, in the same pan add more water and bring to a boil
Cook the rice vermicelli, remove, drain and cool
Take the shrimp and slice horizontally on the chopping board.
Soak the rice paper wrap and spread on a wooden board
Start with the shrimp, arugula, mint leaf, stick of cucumber, coriander, dab of dipping sauce, carrots, red pepper a little crab and finally some of the rice vermicelli. Roll and repeat.
Wipe down your board at intervals to make the rolling easy.
Serve with dipping sauce.
https://kravingsfoodadventures.com/vietnamese-spring-rolls/