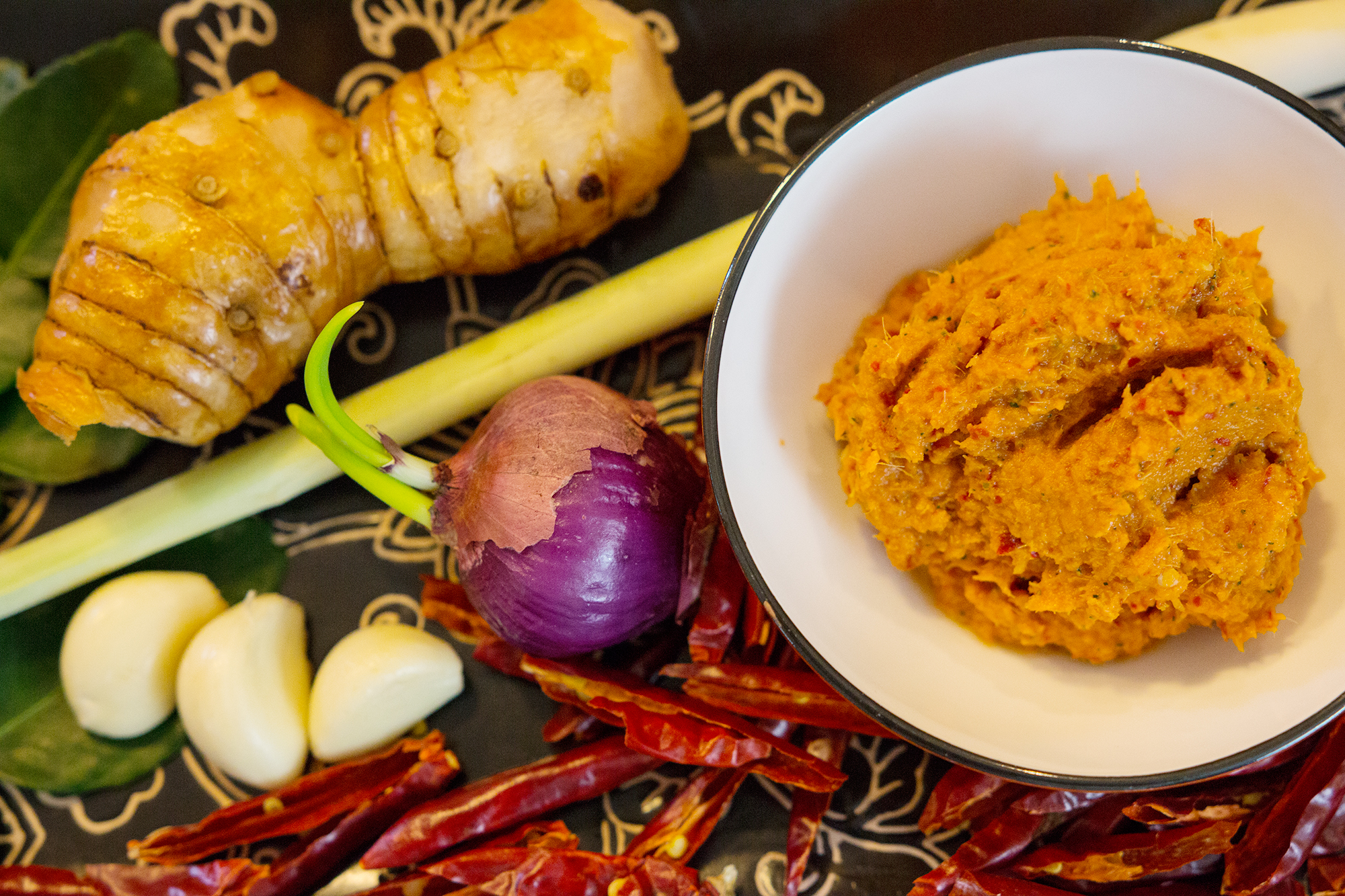 View my step-by-step video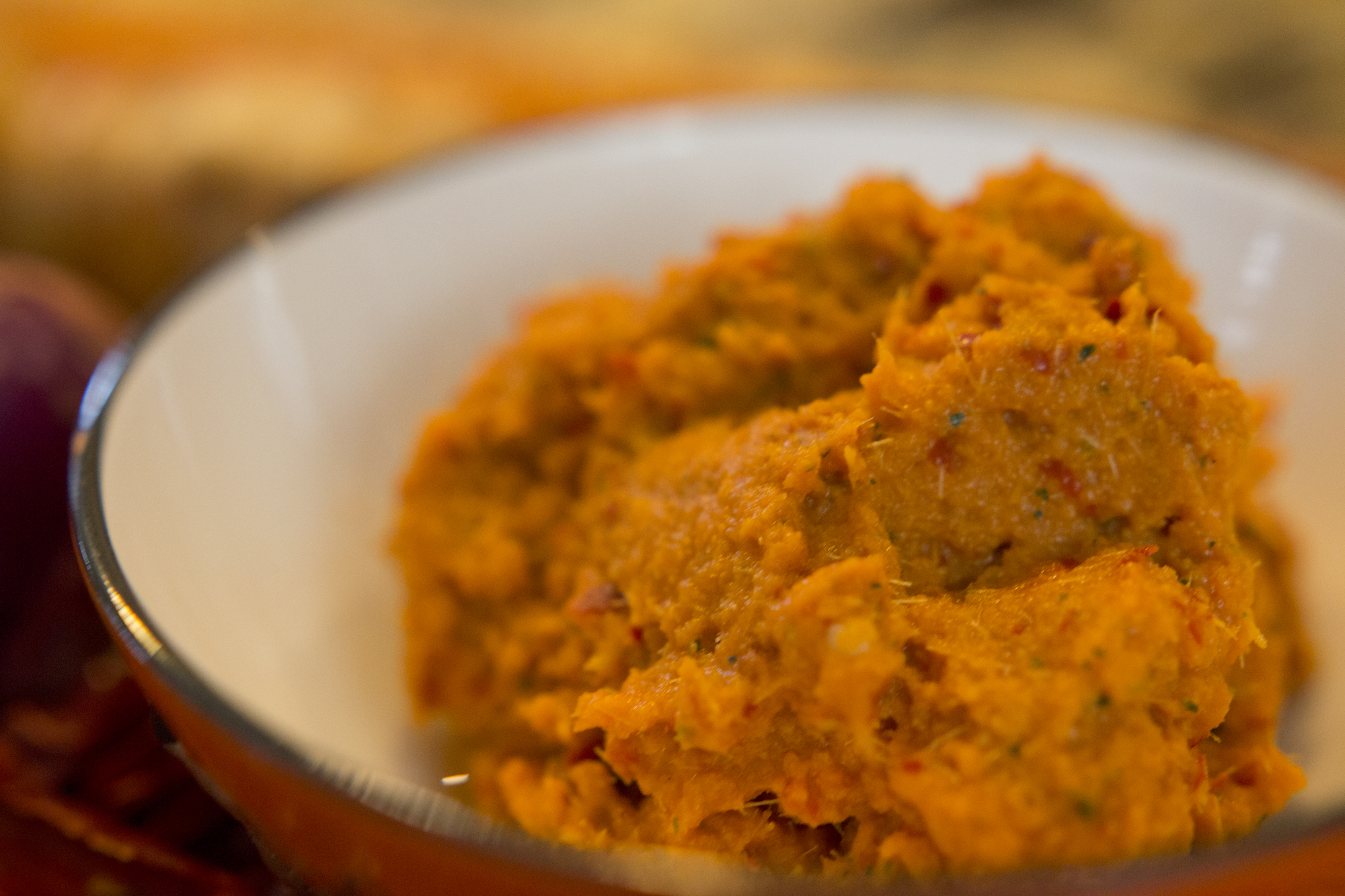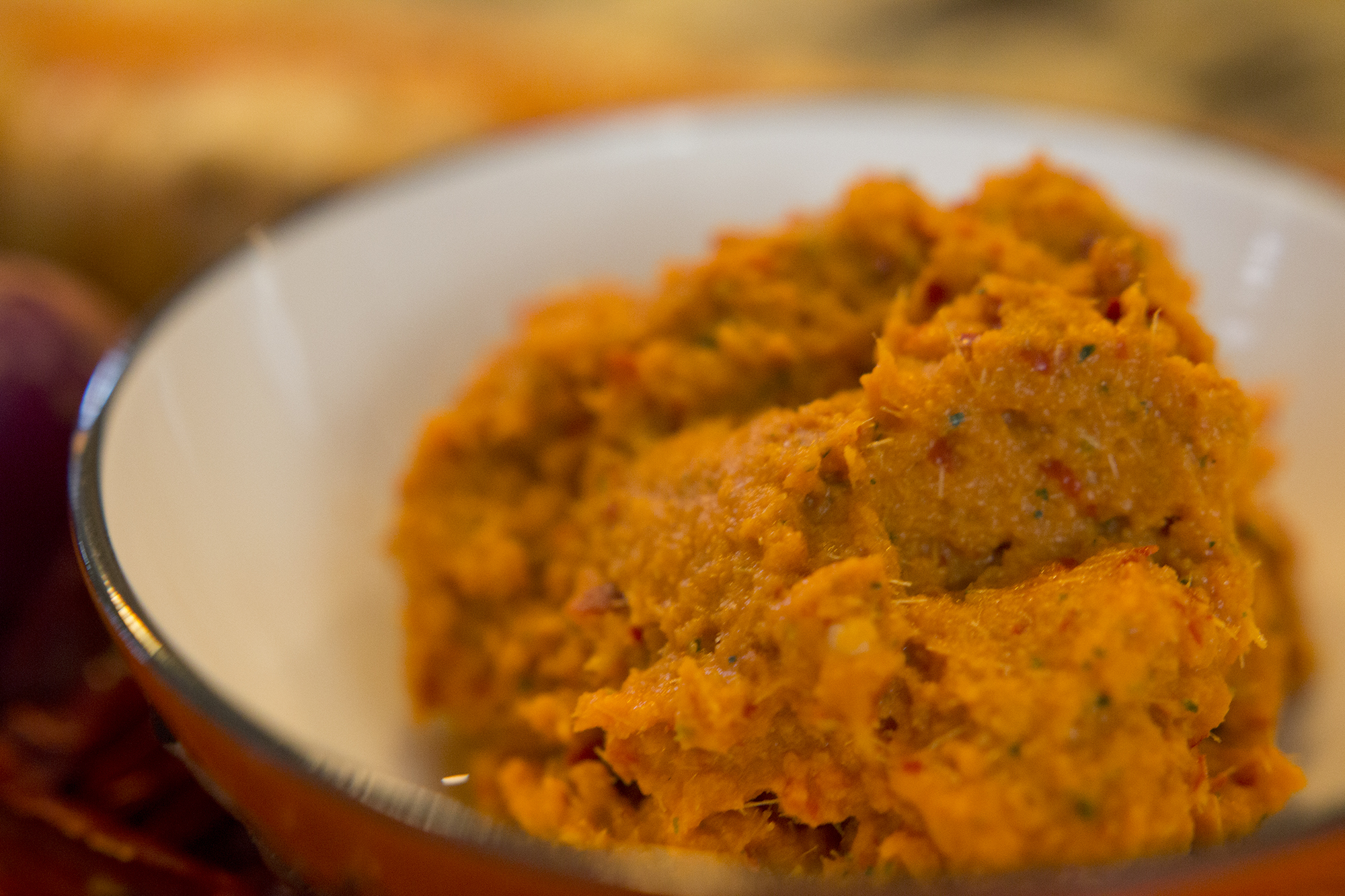 When you make your own batch of Thai Red Curry paste the flavour and aroma is unmatched to any store bought product on the market. Make a batch and freeze it so you have it on hand to flavor a soup, curry or stir fry.
Watch the video link to see all the ingredients in detail. The use of a mortar and pestle is traditional however I'm using my food processor to save time.
[youtube-subscriber channelname=kravingsblog]
Ingredients
20 dried red chillies soaked overnight in water
Coarse salt
4 cloves of garlic roughly chopped
1 2x2 inch piece of Galangal finely chopped
2 lemon grass stalks, cleaned and chopped
3 shallots sliced
3 tsps of fish sauce
2 lime leaves cut
3 corriander roots chopped
1 tsp white pepper powder
1 tsp fish, shrimp or crab paste
Instructions
Drain the chillies and grind together with some salt. This acts as an abrasive ingredient
Add the garlic, lemon grass, galangal and shallots and the fish sauce and grind
Add the lime leaves, coriander roots, white pepper and a tsp of crab paste(my preference) and grind again
https://kravingsfoodadventures.com/thai-red-curry-paste/