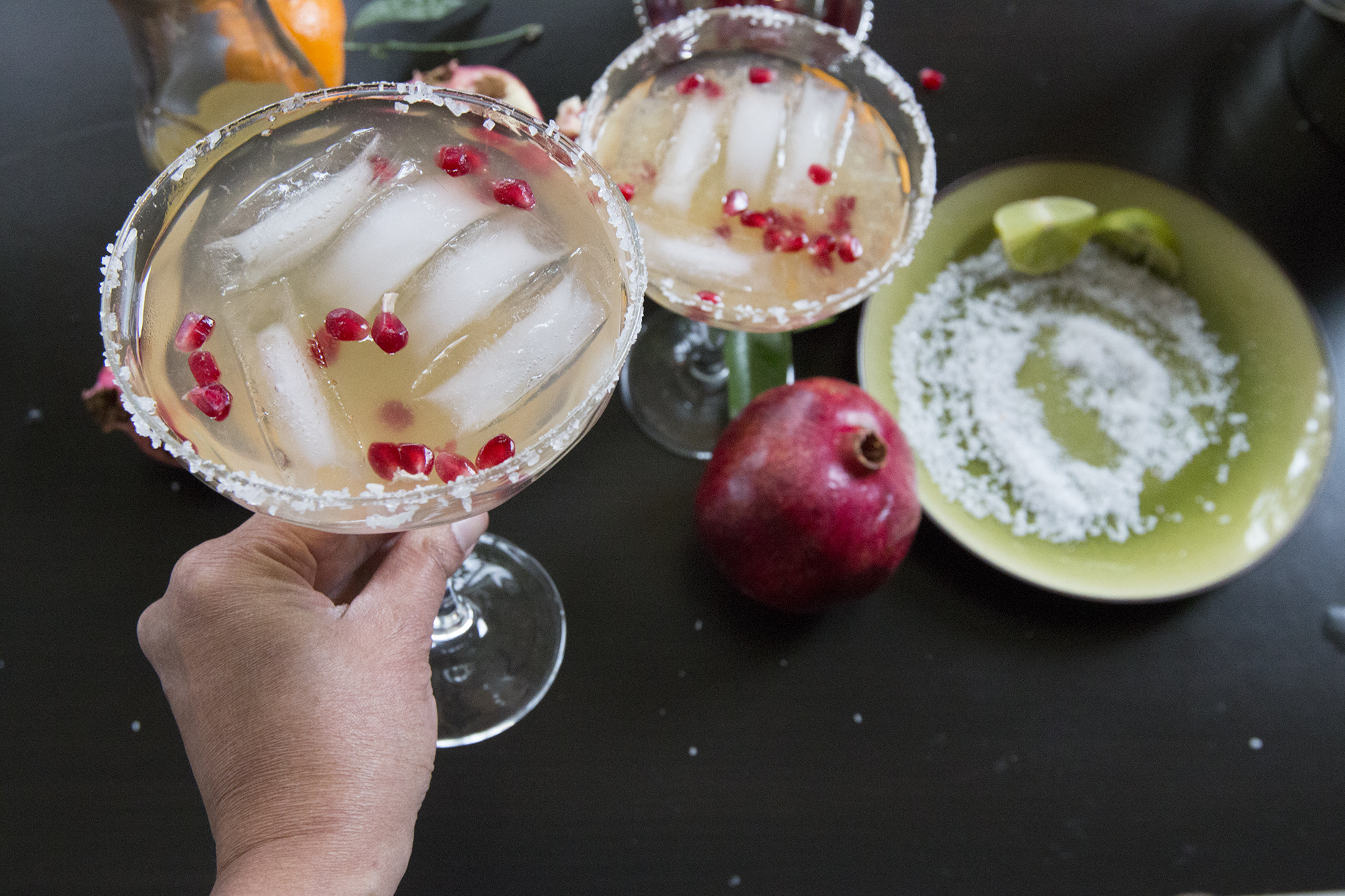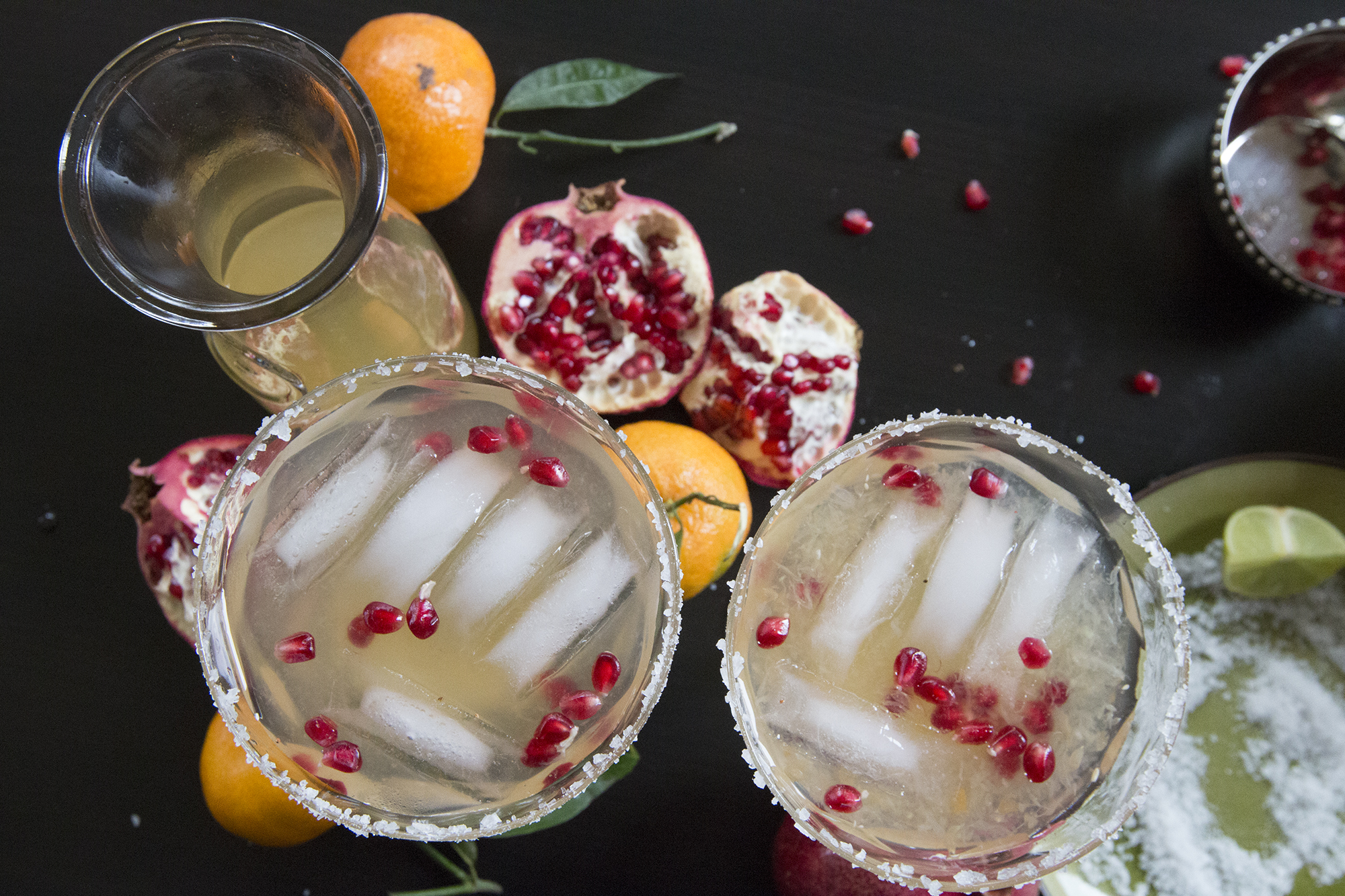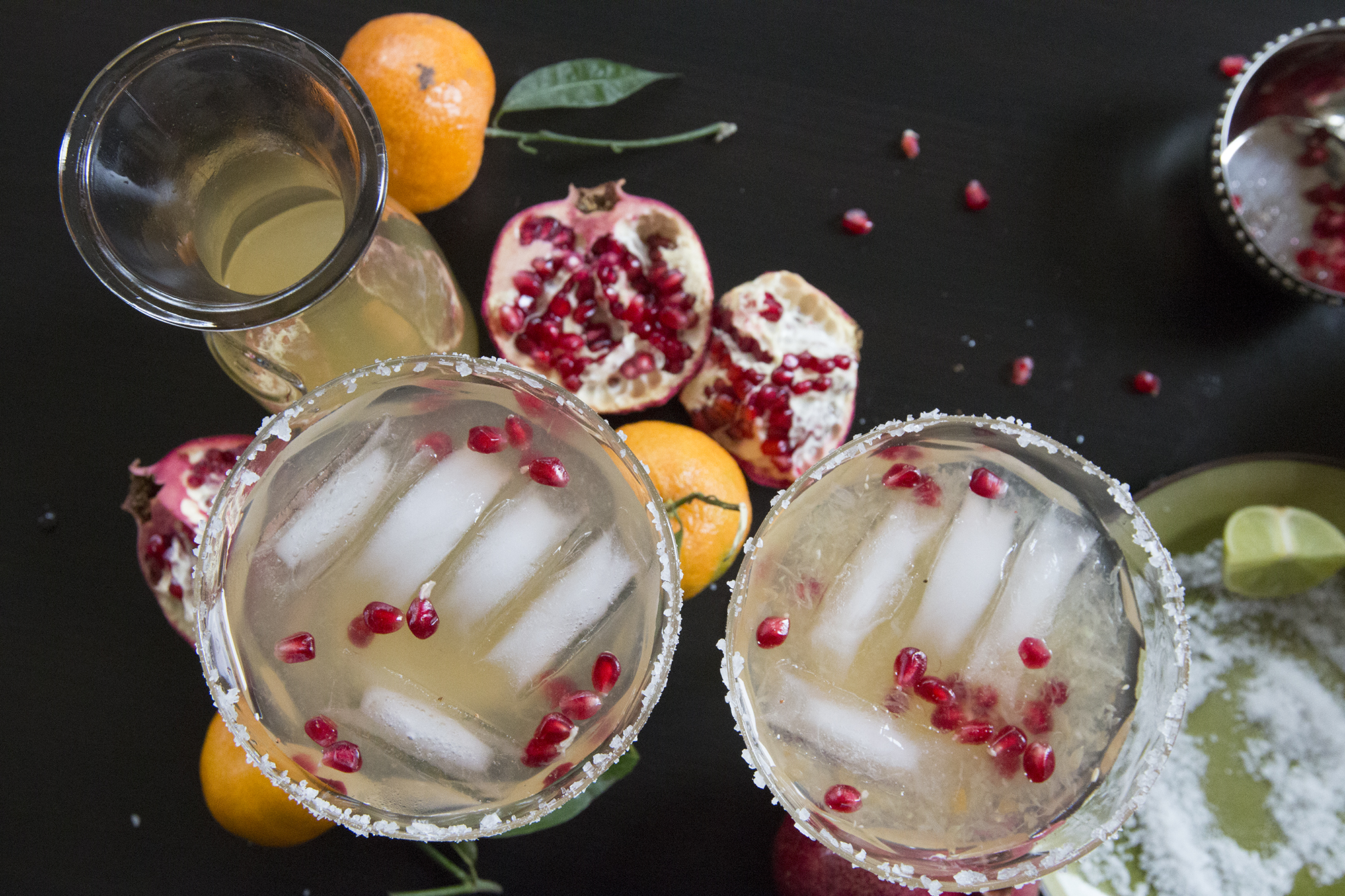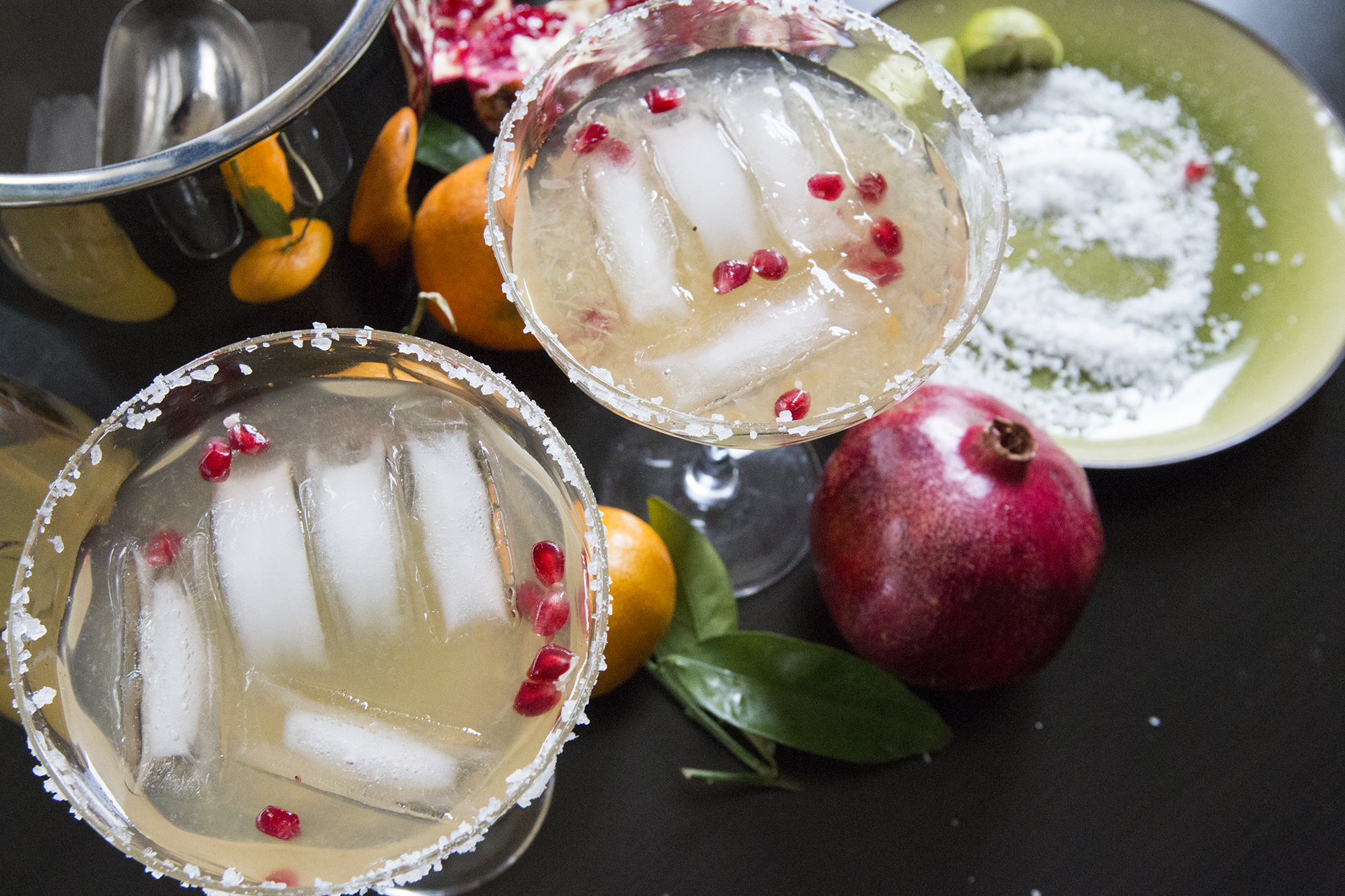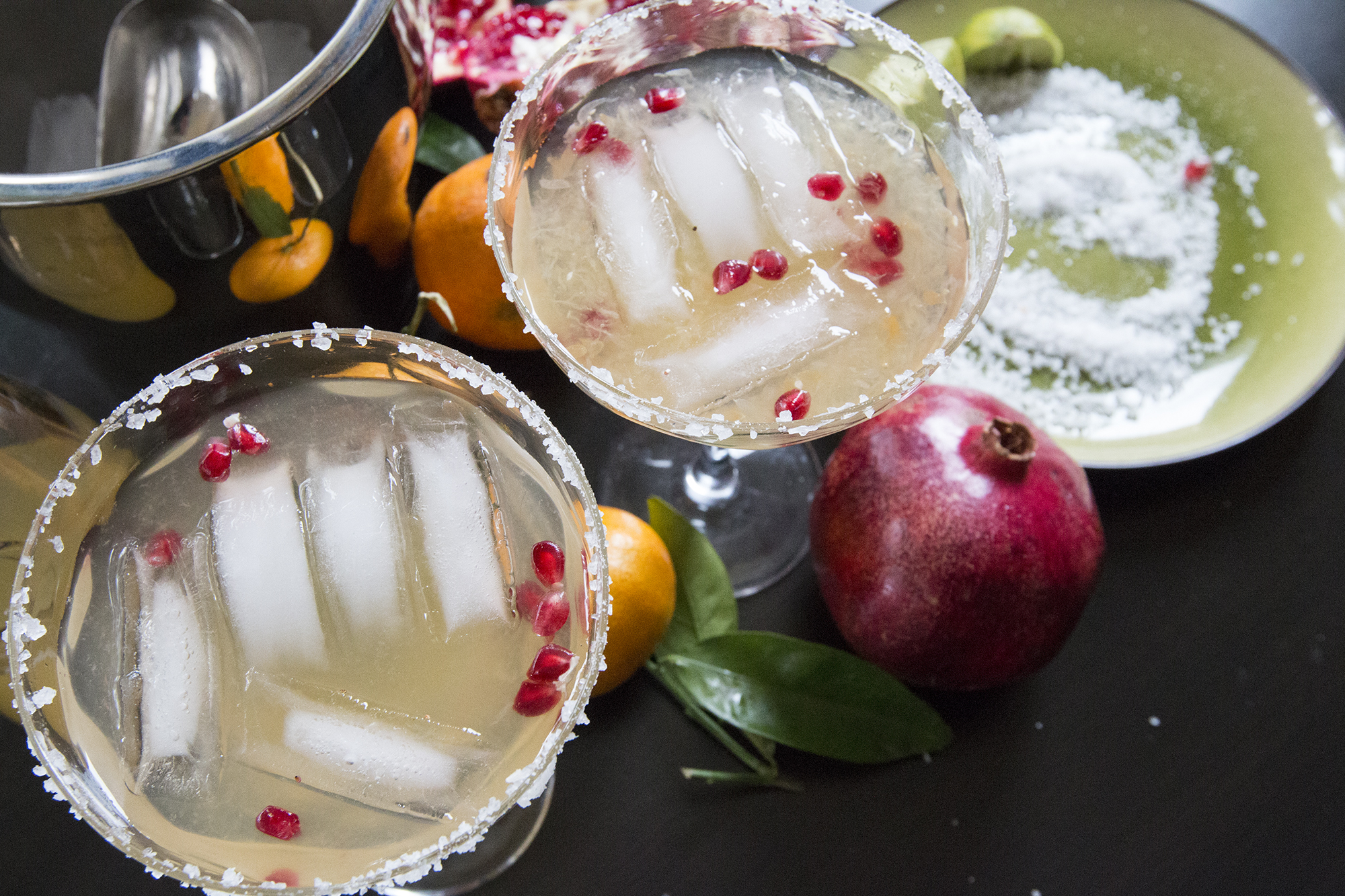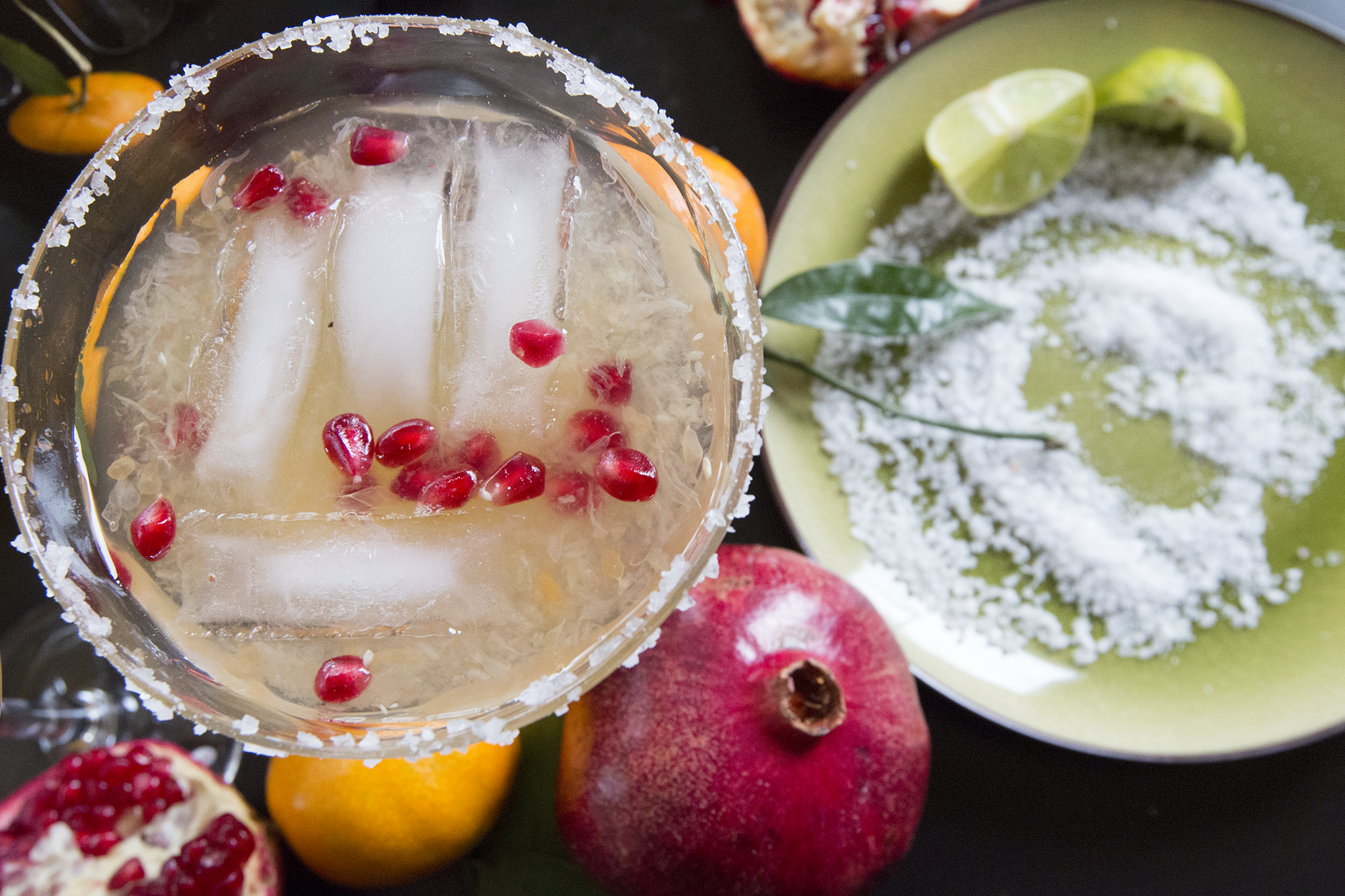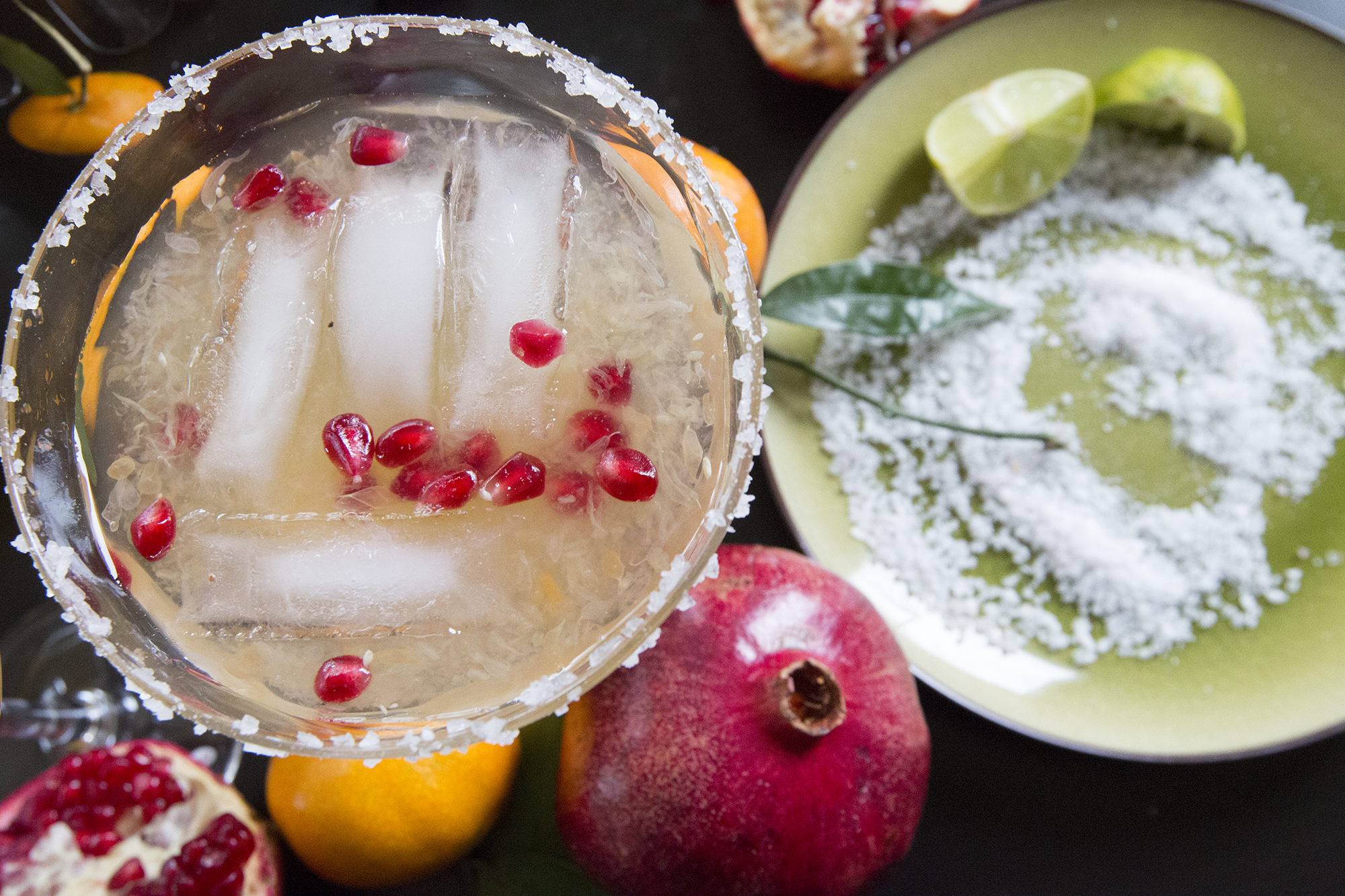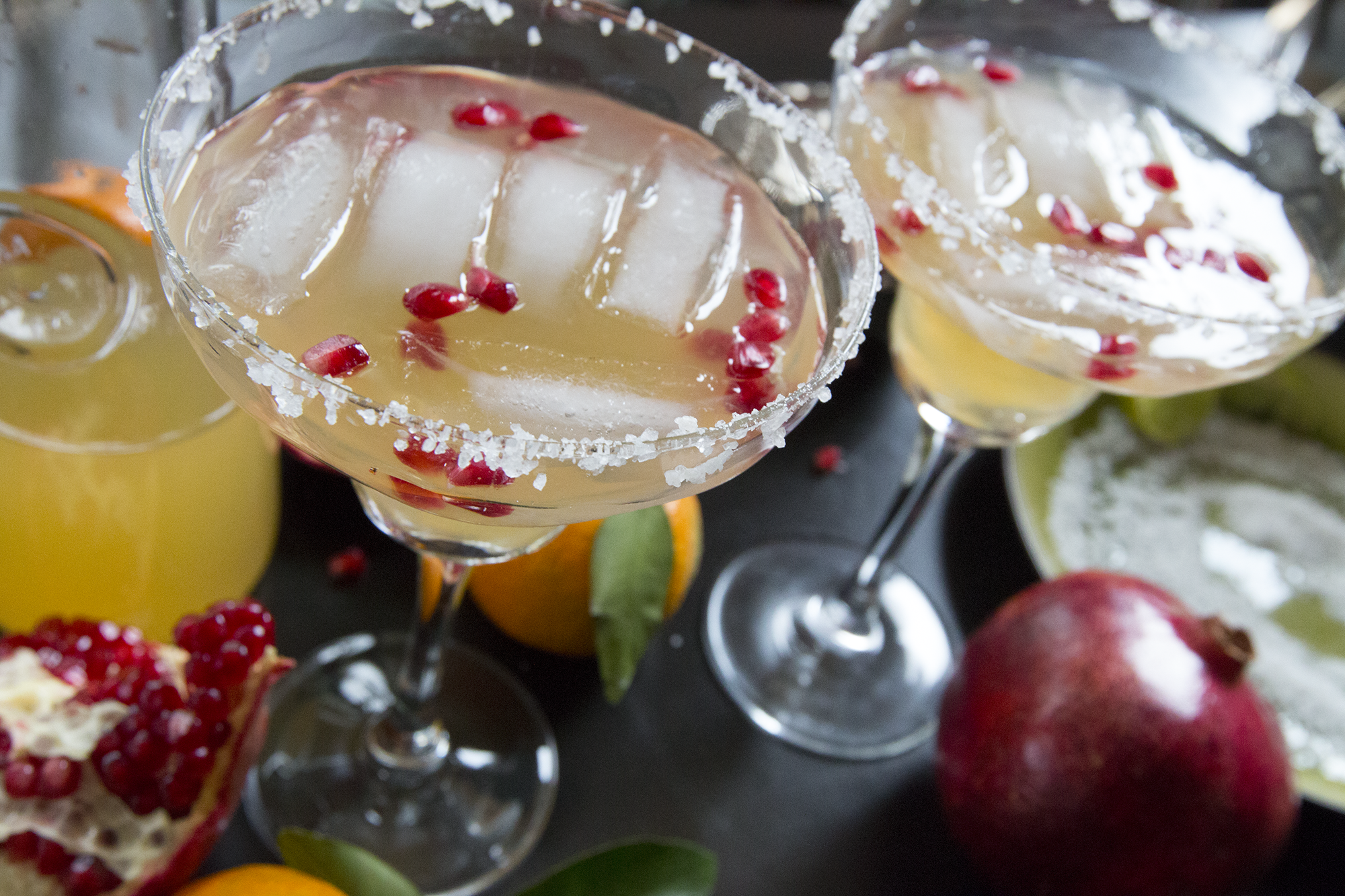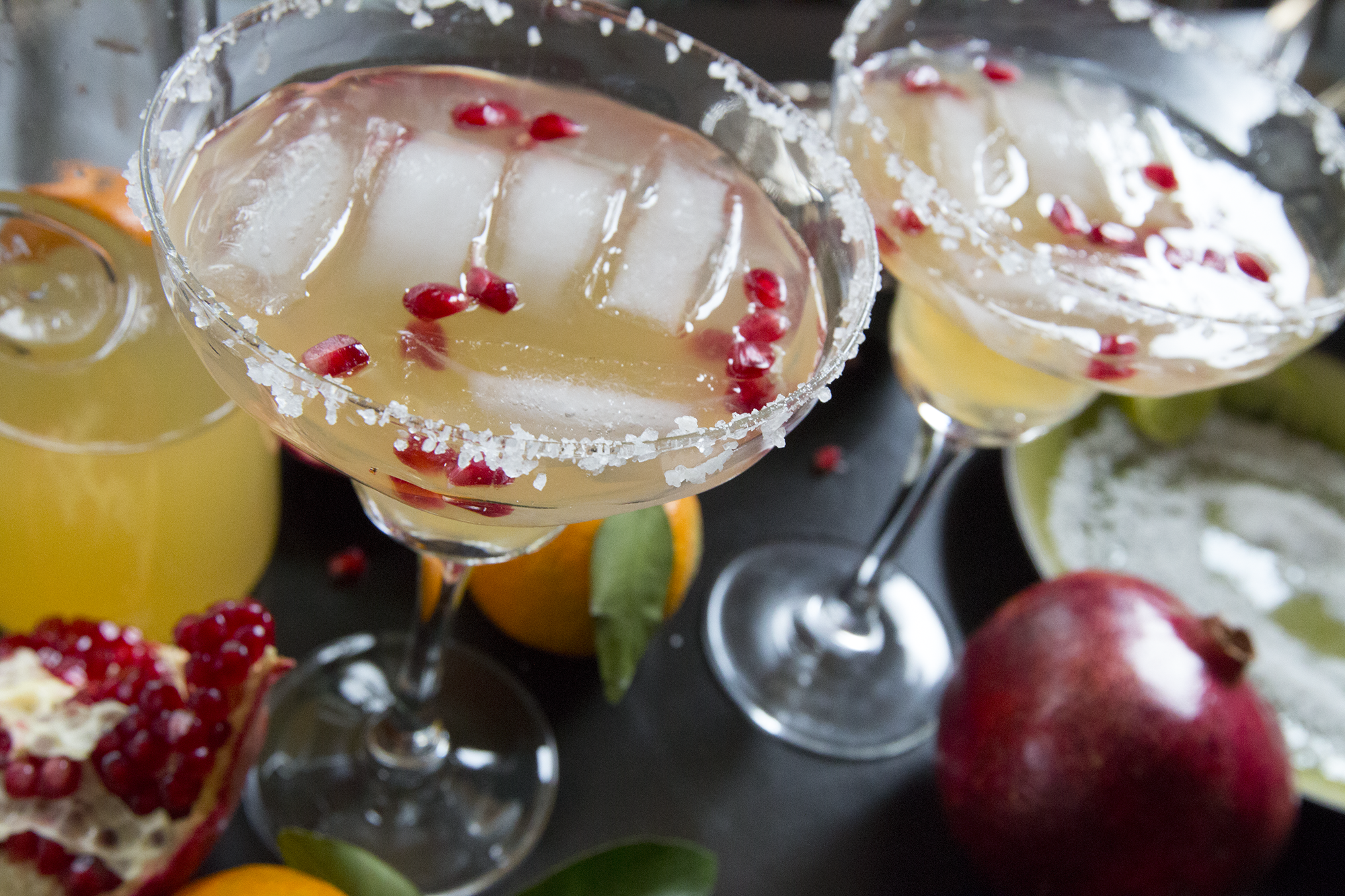 I love making homemade Margaritas, and since last year I've started a new tradition of making a special Pomegranate & Clementine Margaritas. When you think of the Holidays, the flavours of Pomegranate and Clementines are definitely up there.
For this recipe you will need to prepare a simple syrup and squeeze fresh citrus juice like Lemons, Limes and Clementines. Simple syrup like it's name is …d-uh simple. I was shocked that one of my bff's buys simple simple syrup premade.  This drink is garnished with Pomegranate seeds.
Pomegranates are easy to peel, if you want a mess free way to peel and separate the seeds here's a link to a mess free way to peel and store these seeds. Cheers to a safe and love filled season!
[youtube-subscriber nickname=kravingsblog]
POMEGRANATE & CLEMENTINE Festive MARGARITA
Ingredients
200 ml Lemon & Lime Juice
100 ml Clementine Juice
300 ml Simple Syrup
300 ml Tequila
150 ml Triple Sec
1/2 cup Jalapeno brine
Lime wedge
Coarse Salt
Pomegranate Seeds
Instructions
Make a simple syrup by dissolving 1 cup of sugar in one cup of boiling water and boil till about 25% evaporates
Cool and chill
Mix the citrus juices, sugar syrup, Tequila, Triple Sec and Jalapeno brine together and chill for a few hours
Line the rim of your glass with a Lime wedge, dredge in salt, add ice and pour the Margarita over the rocks. Garnish with Pomegranate jewels. Cheers!
https://kravingsfoodadventures.com/pomegranate-clementine-festive-margarita/