View my step-by-step video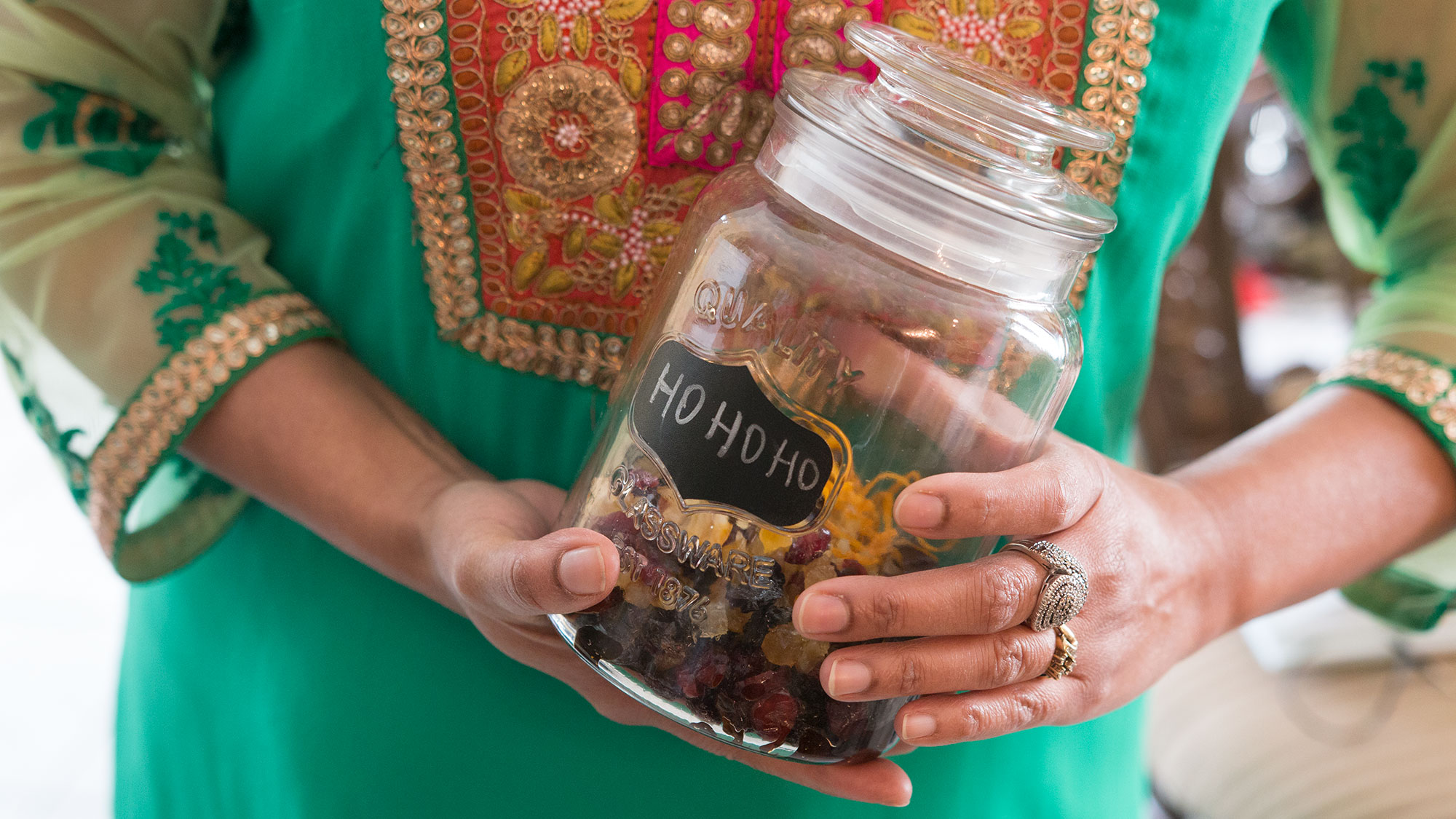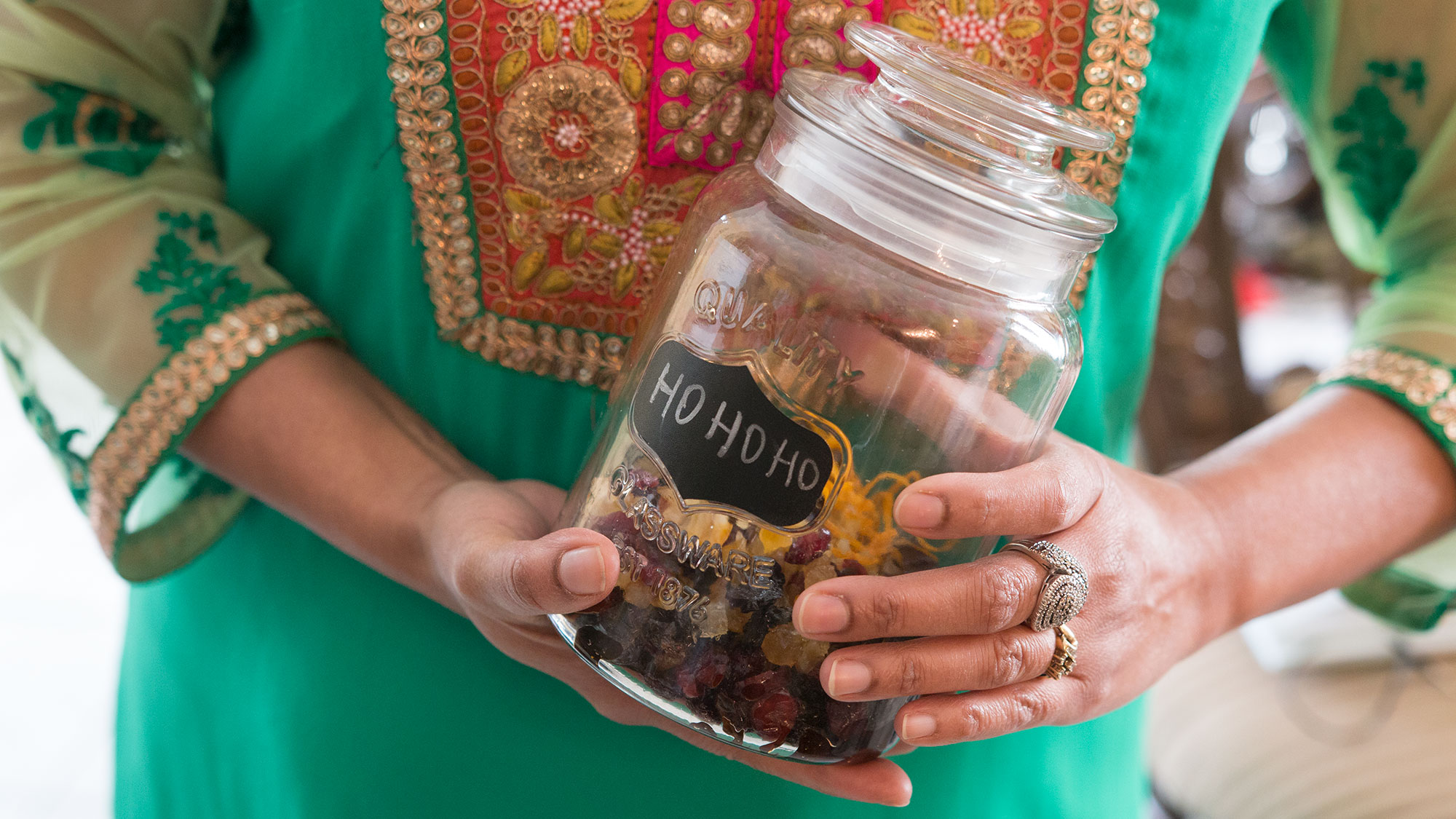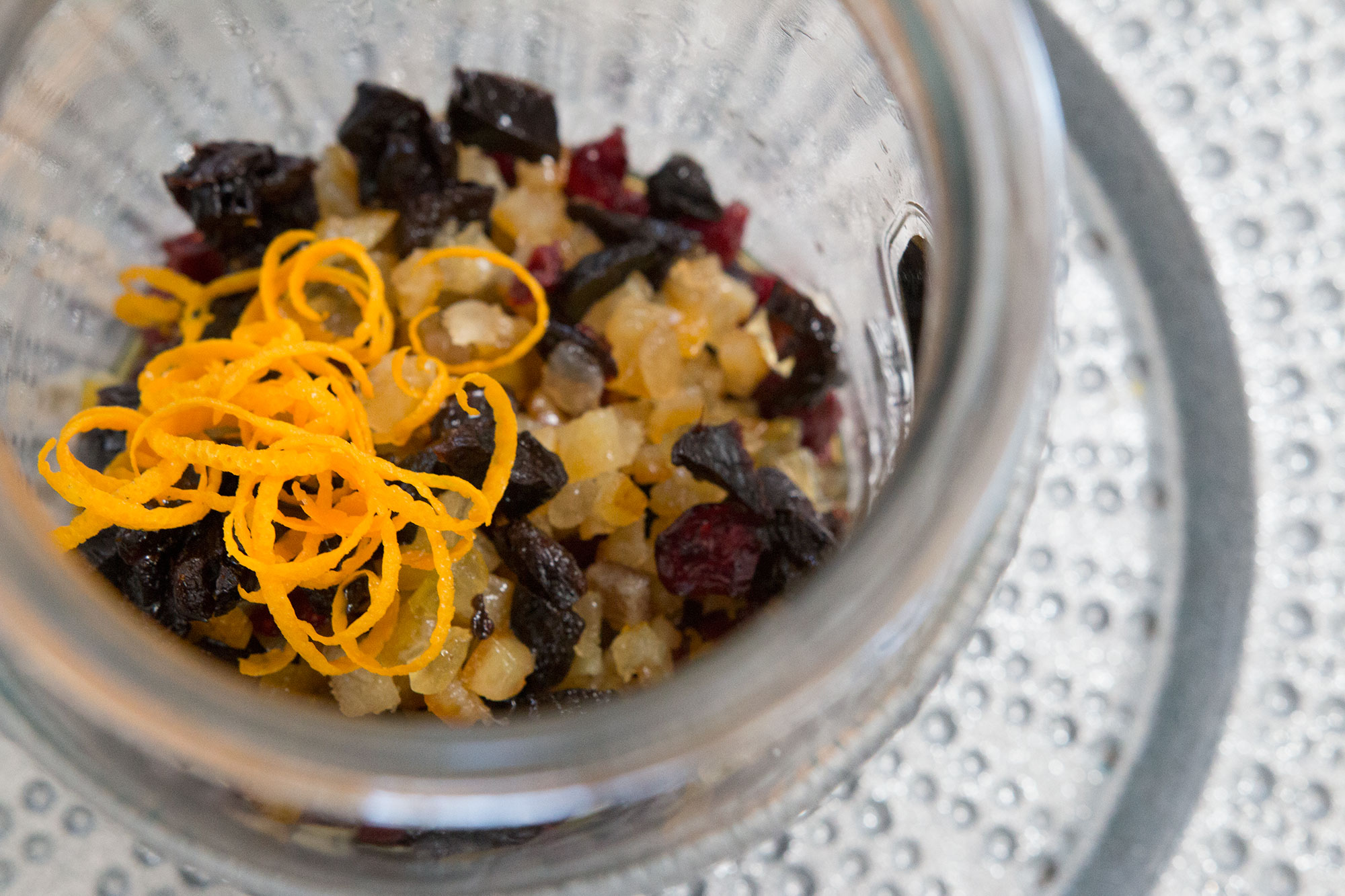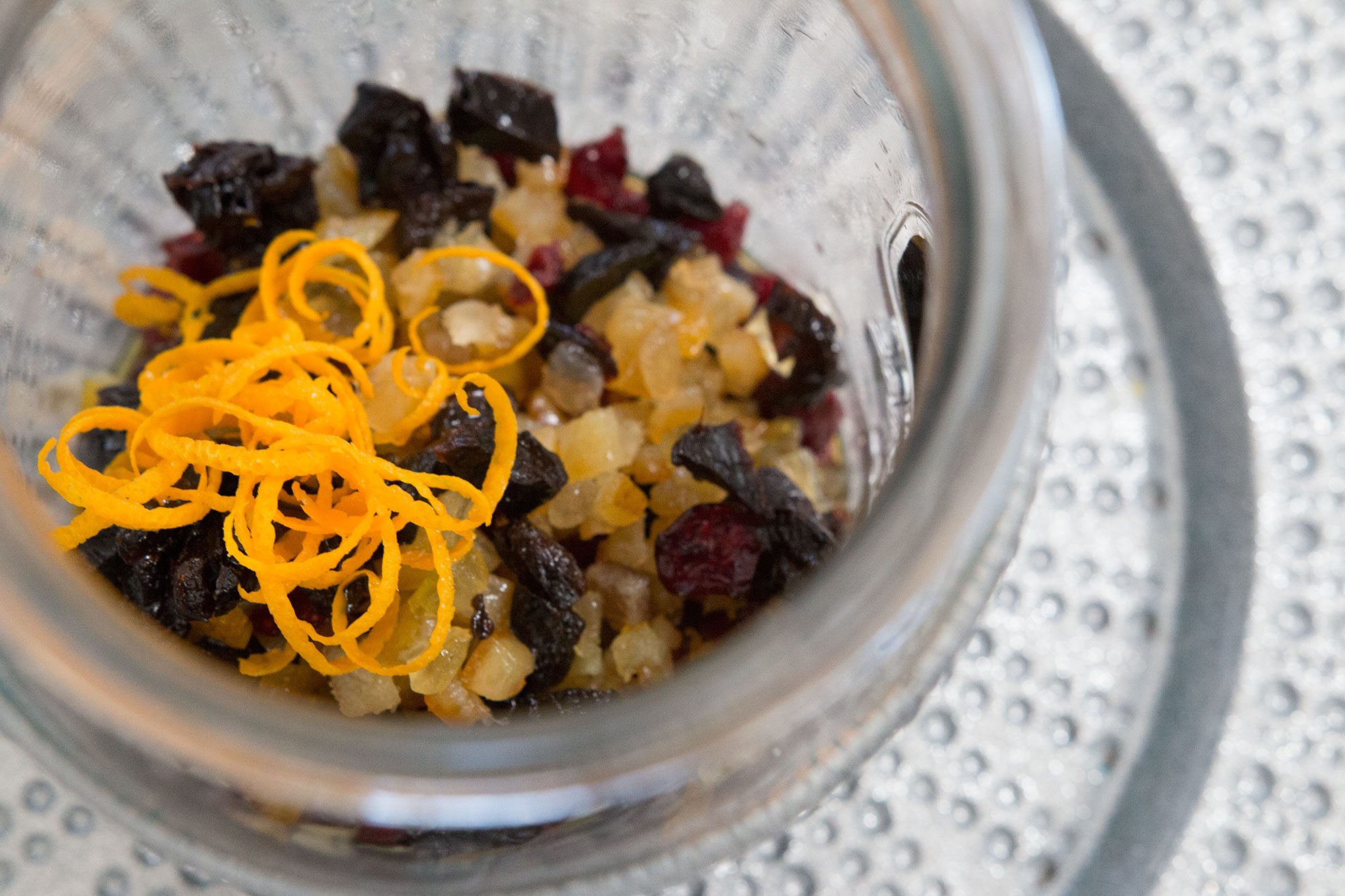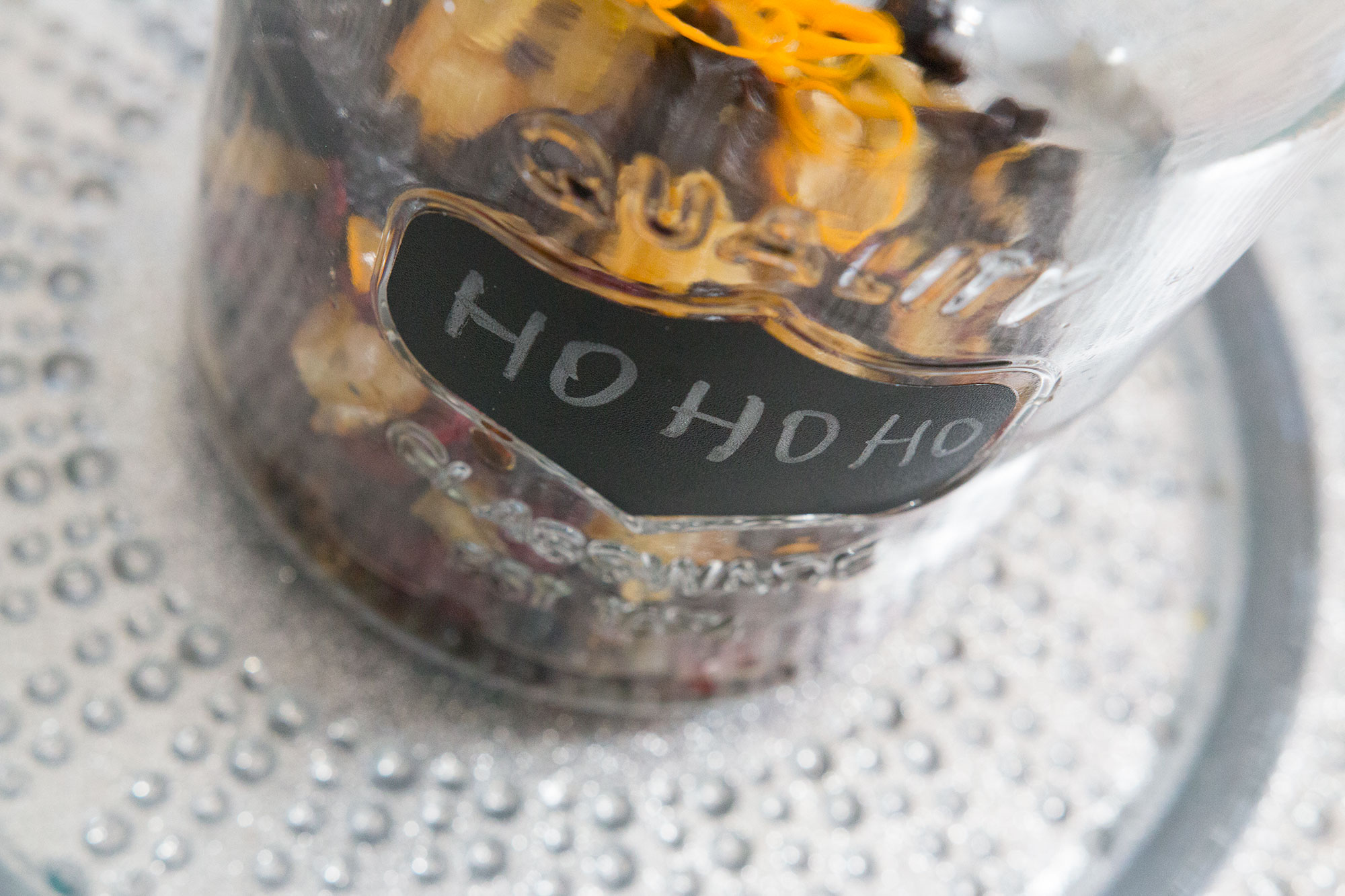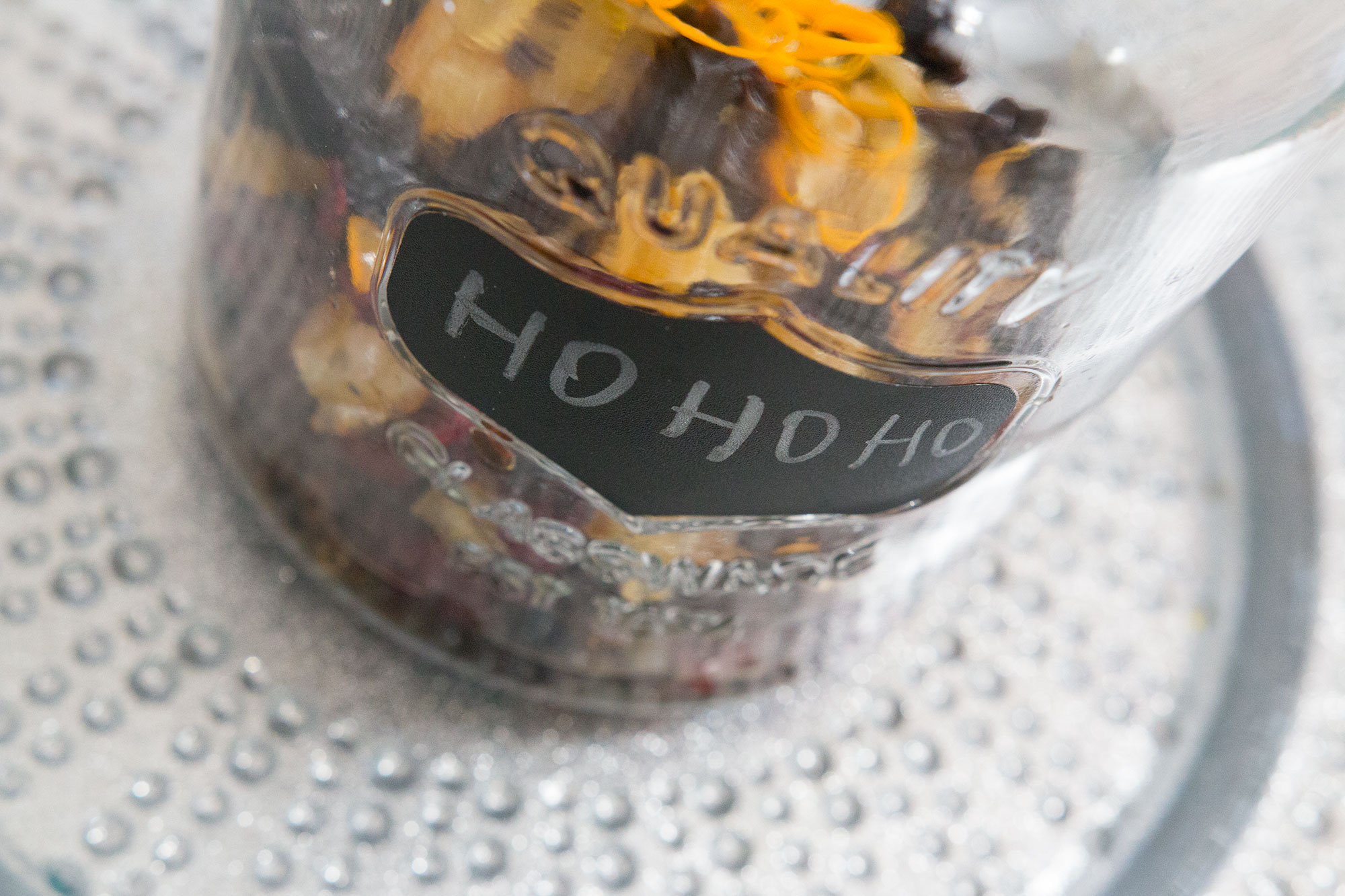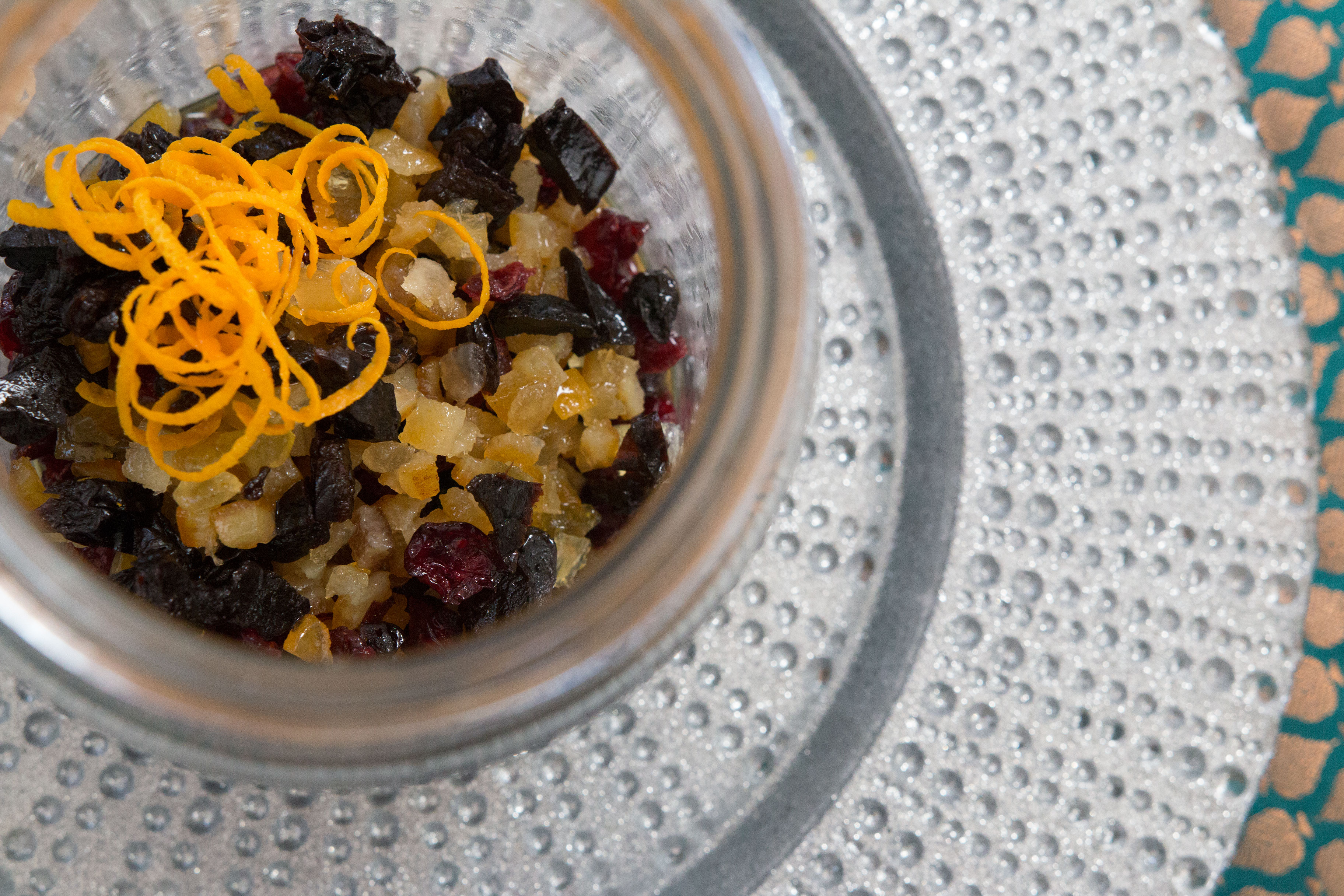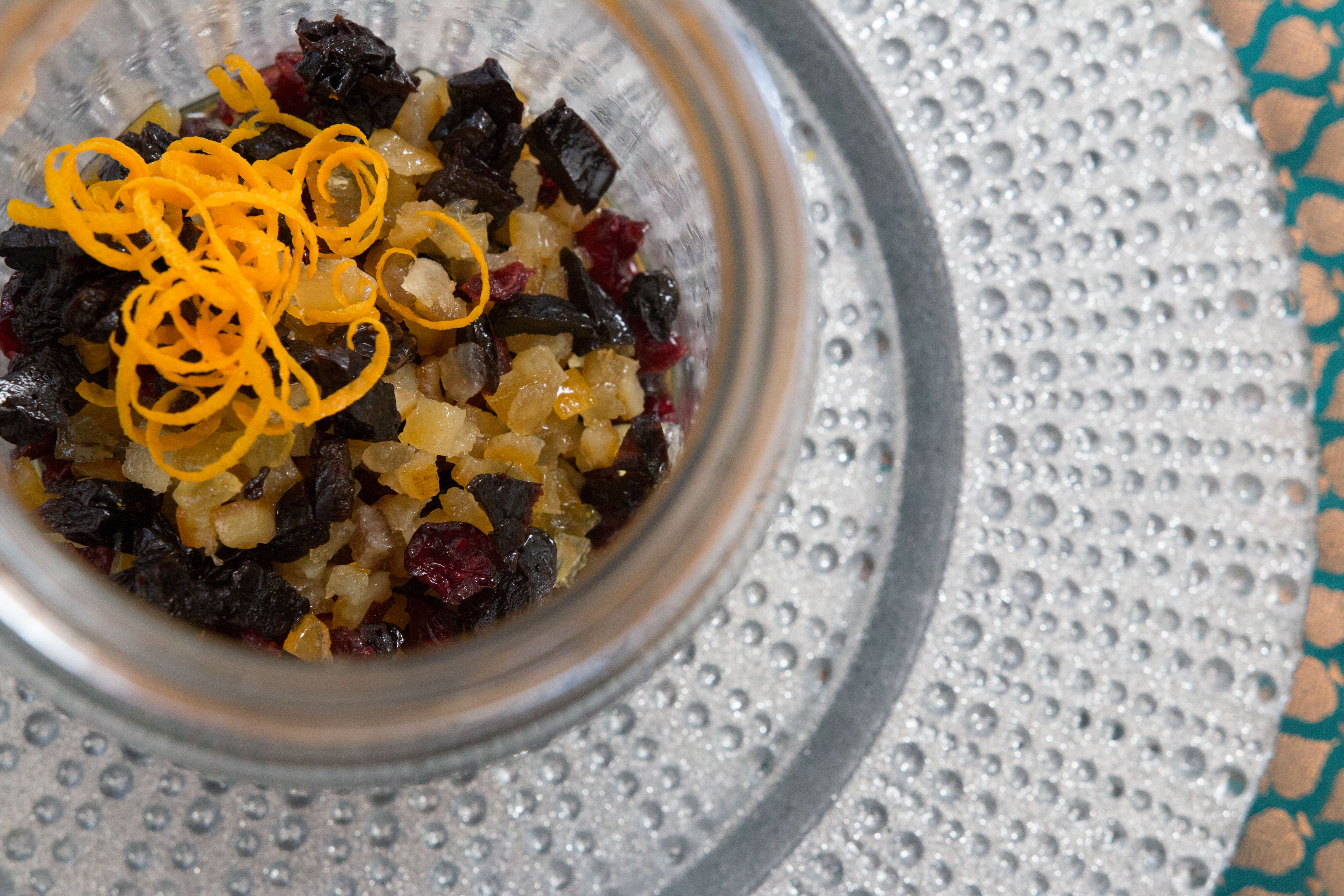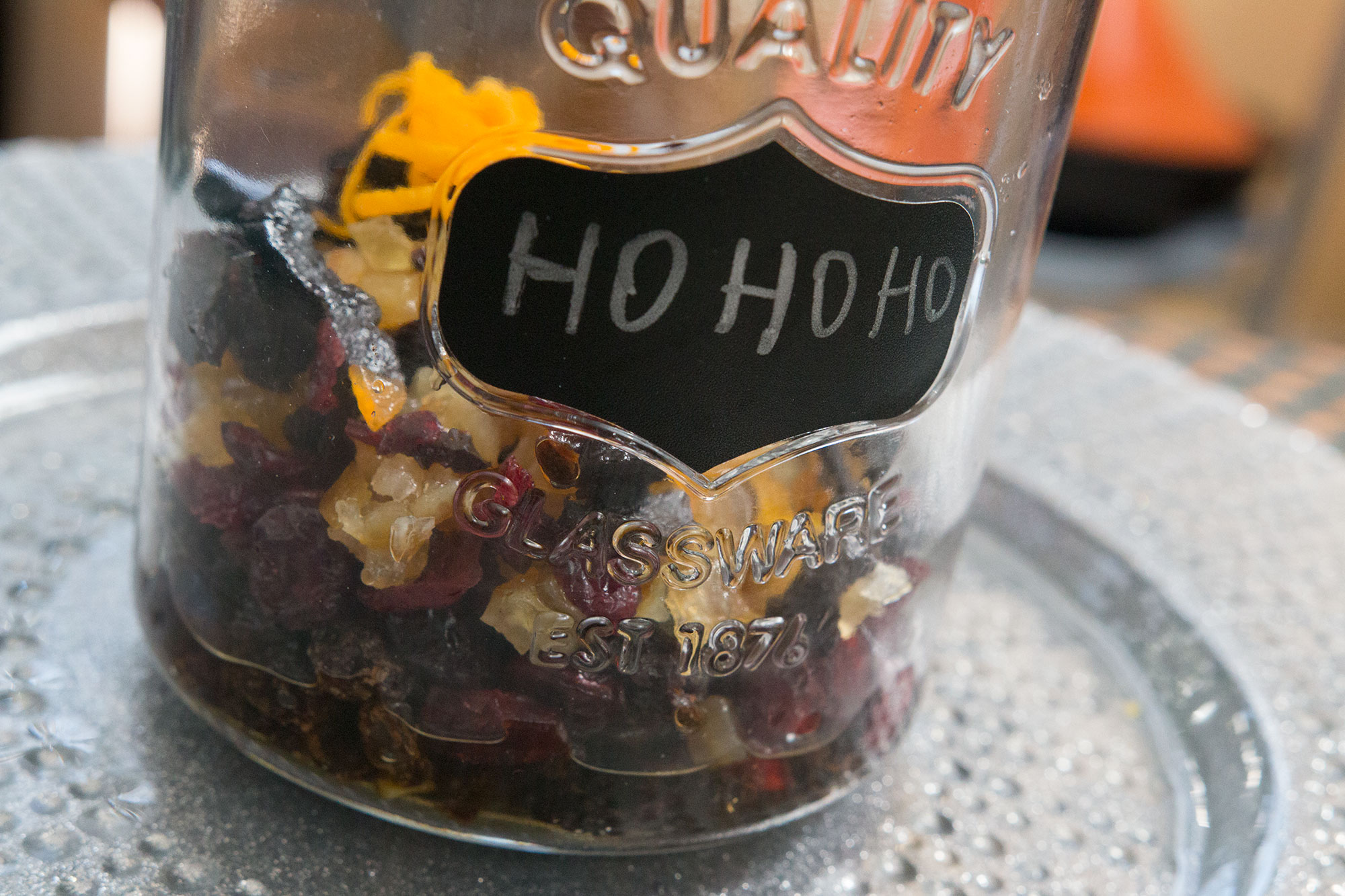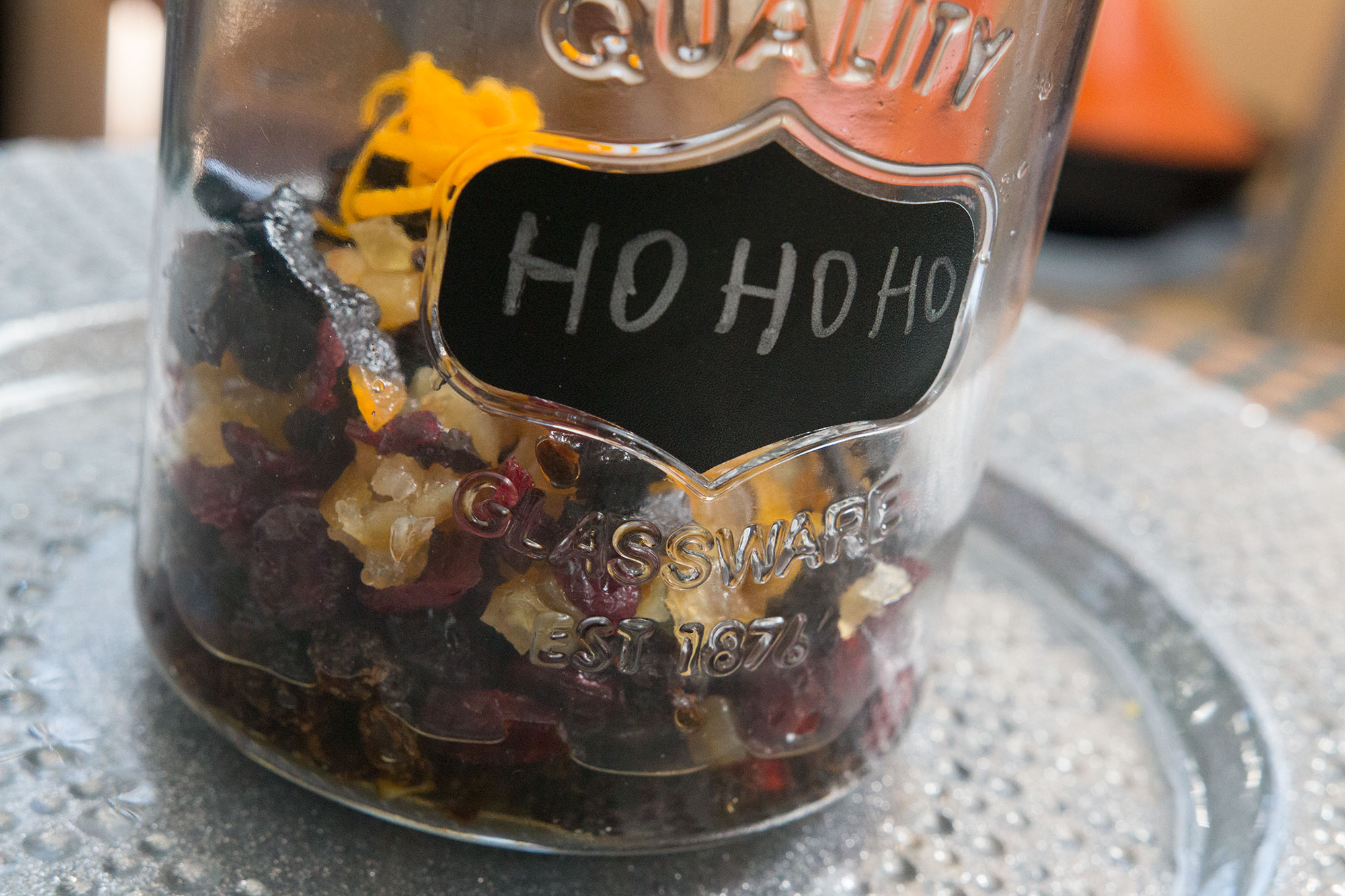 A slice of Rum or Brandy infused fruitcake heralds the warmth of Christmas. If a bite of boozy doesn't give you the warm and fuzzies, I don't know what will! All over the world fuit cakes of different sizes and colours make their way over to the holiday table with great fanfare. Recipes are passed down from generation to generation and are guarded with pride.
In India, this cake is also served at weddings, perhaps because it's very popular to marry in the Holiday season. This cake is slathered with royal icing and is decorated to perfection. The hard royal exterior icing, protects the juiciness of the cake within and makes a perfect slice.
Although my Mom was an amazing cook, she wasn't too fond of baking and never made this cake, at least not to my knowledge. My grandmother and aunts did make a cake, but I never did ask for the recipe.
When I first immigrated to Canada and we bought our first house after Adam was born, I had this strong urge to learn how to make traditional Christmas sweets. My good friend Marianne came over an helped me make them. This was in 1998. Since then I have made so many sweets and some of them are online like my Kul Kuls, Rose Cookies & Marzipan. What I've never made till this year was a fruitcake and there's always a first time.
I poured over many recipes on the internet, even though I never made it before, I've tasted plenty a fruitcake and I had a very clear vision of how this should turn out. I was lucky that my friend and co admin on the facebook group Traditional Goan Foodies, shared her Mom, Annie Mascarenhas's recipe with me. I tweaked this ever so slightly to suit my taste and this cake exceeded my expectations – thank you aunty.
This post will include the process to soak the fruits and on Dec 15, I will update this with the process to make the cake. Some people soak their fruits for months upto a year. To each his own, INMHO, 20 – 30 days is plentiful to soak your fruit. I like to taste the rum in the fruit and maintain the texture as well. I've used a combination of black raisins, cranberries, mixed citrus peel and prunes but you can use any dry ruit of your choice. Instead of just using Rum, I've used a combination of Rum and Brandy.
Click here for the cake recipe!
[youtube-subscriber nickname=kravingsblog]
How to Soak Fruit for Christmas Cake
Ingredients
Soaked Fruit
50 gms black Raisins
50 gms Cranberries
50 gms mixed Citrus Peel
50 gms Prunes
1 tbsp Orange Peel
50 ml Rum
25 ml Brandy
Instructions
Layer the fruit starting with the ones that would need the most soaking - raisins, cranberries, mixed peel and prunes
Add the rum and brandy
Top with the orange peel
Store in a cool dark place
Do not shake for 2 days to allow the bottom fruit to soak
After 2 days shake periodically
Soak for 20 - 30 days
https://kravingsfoodadventures.com/boozyfruitcake/