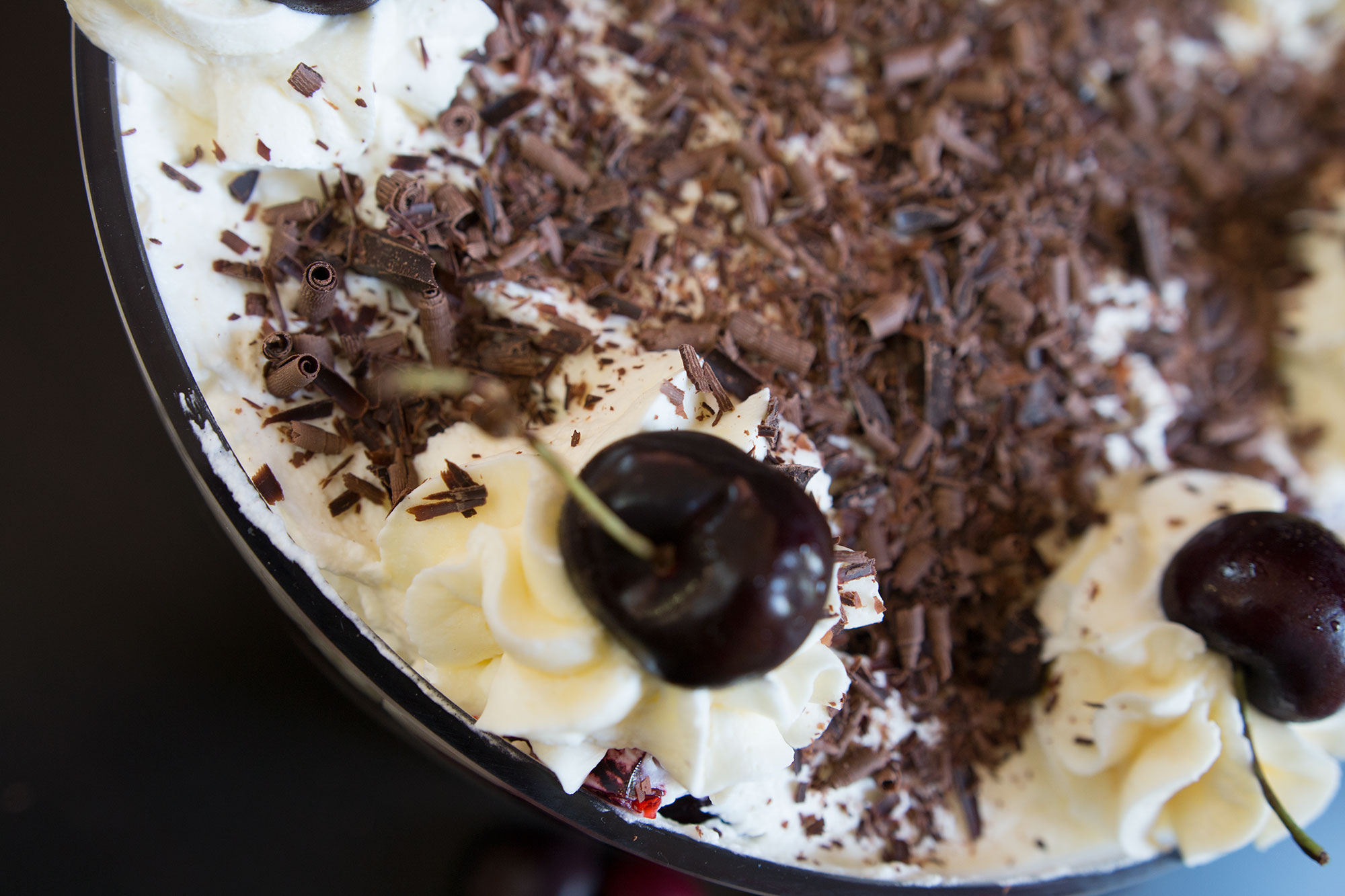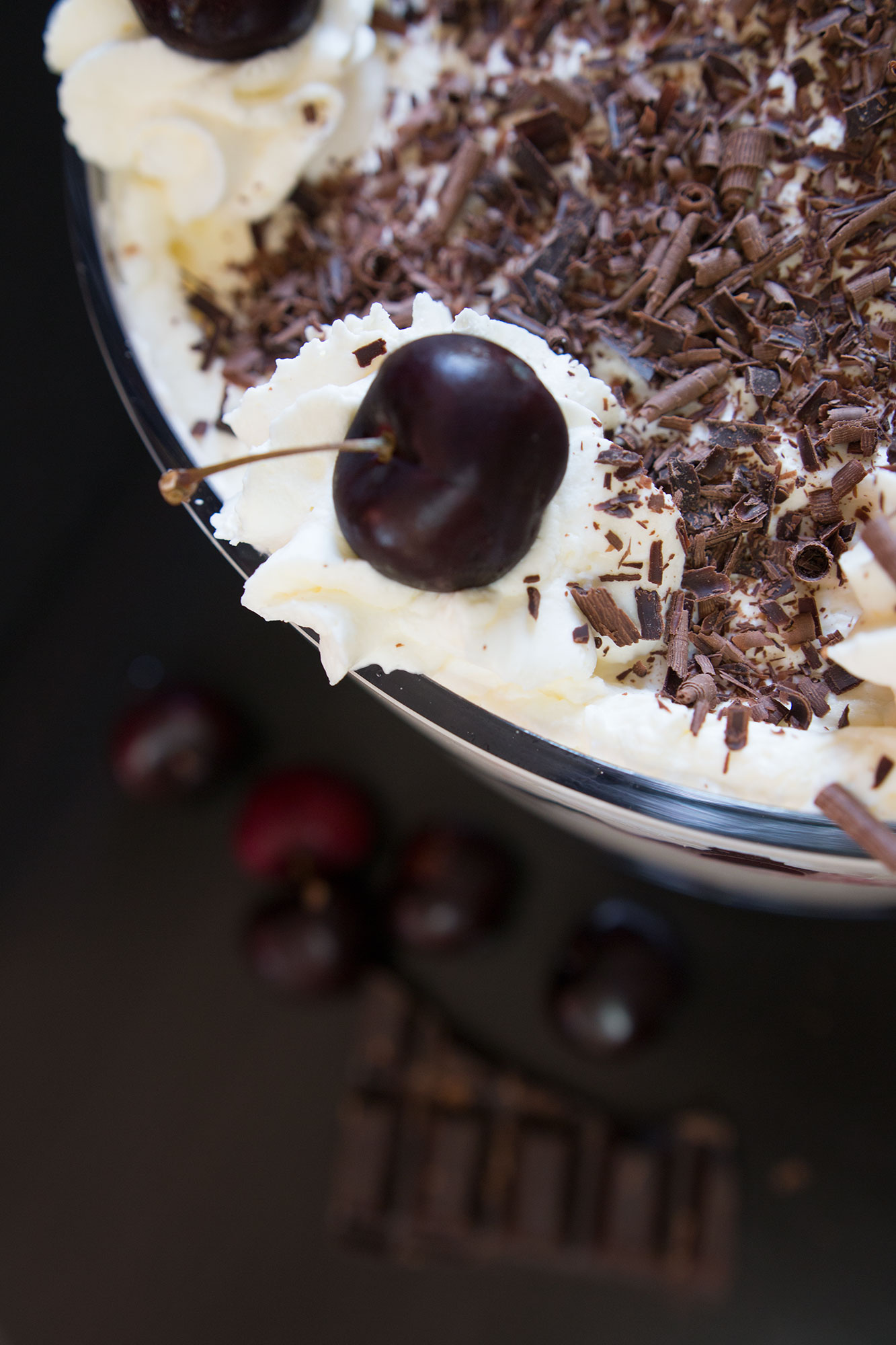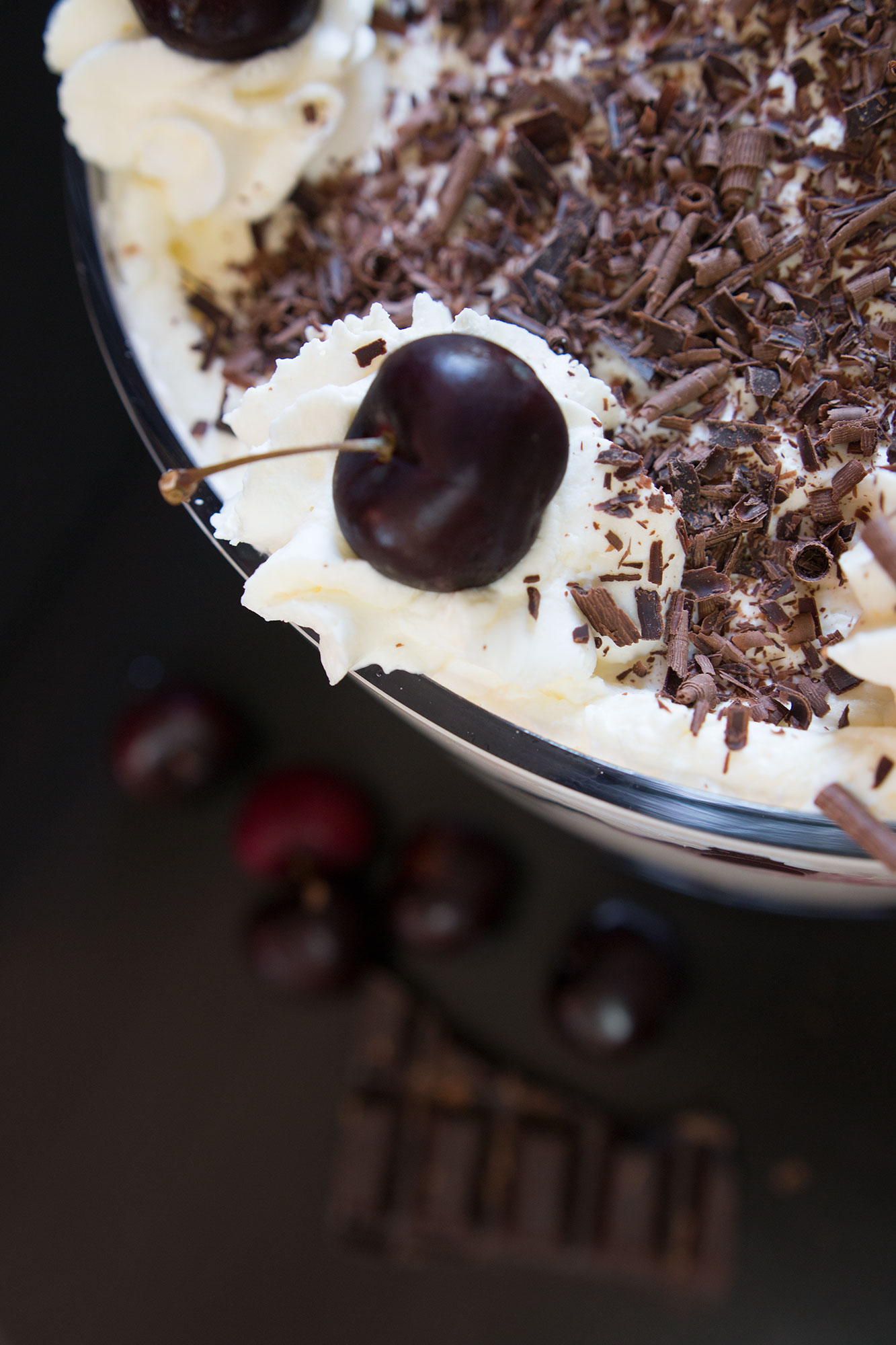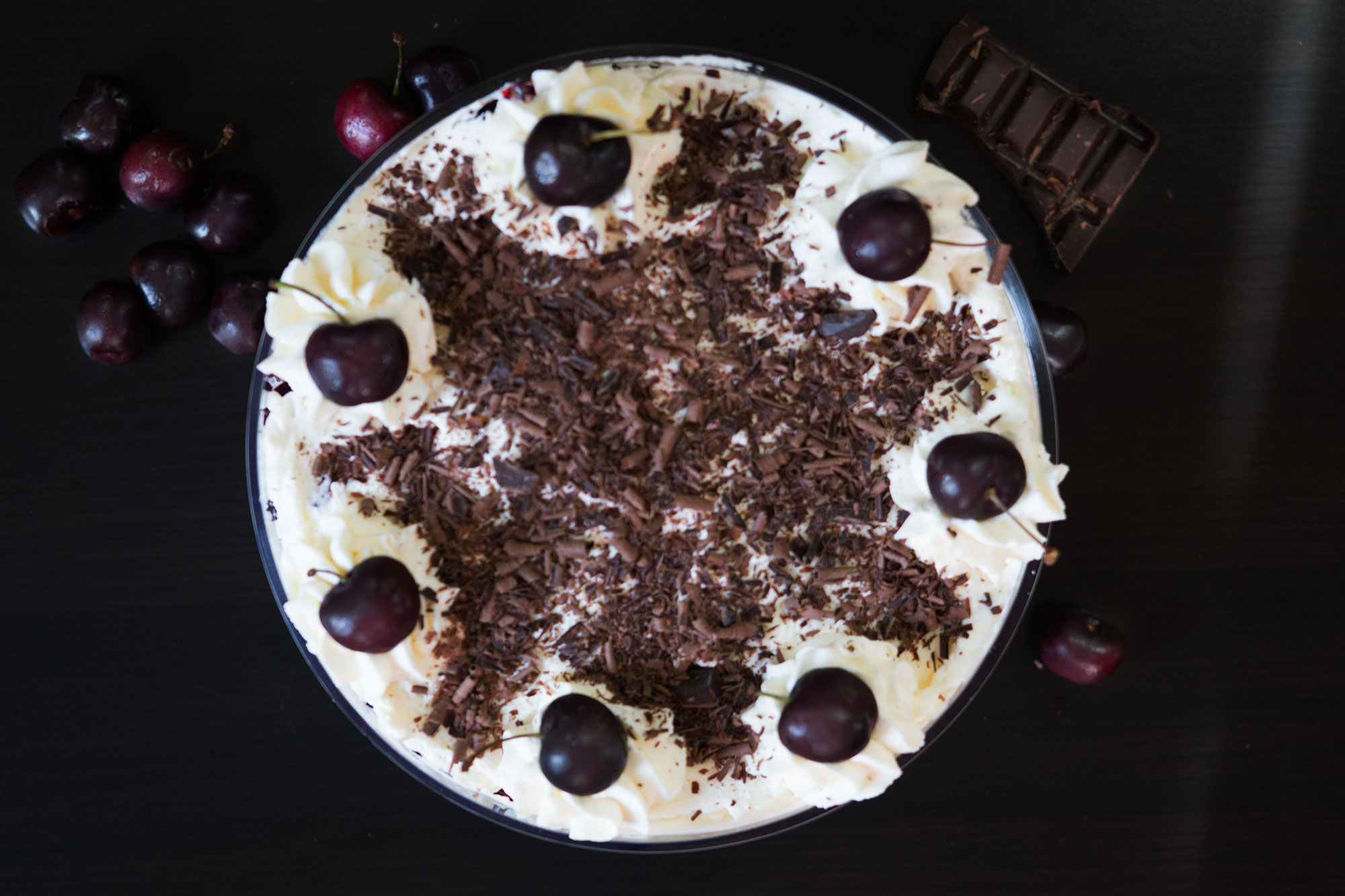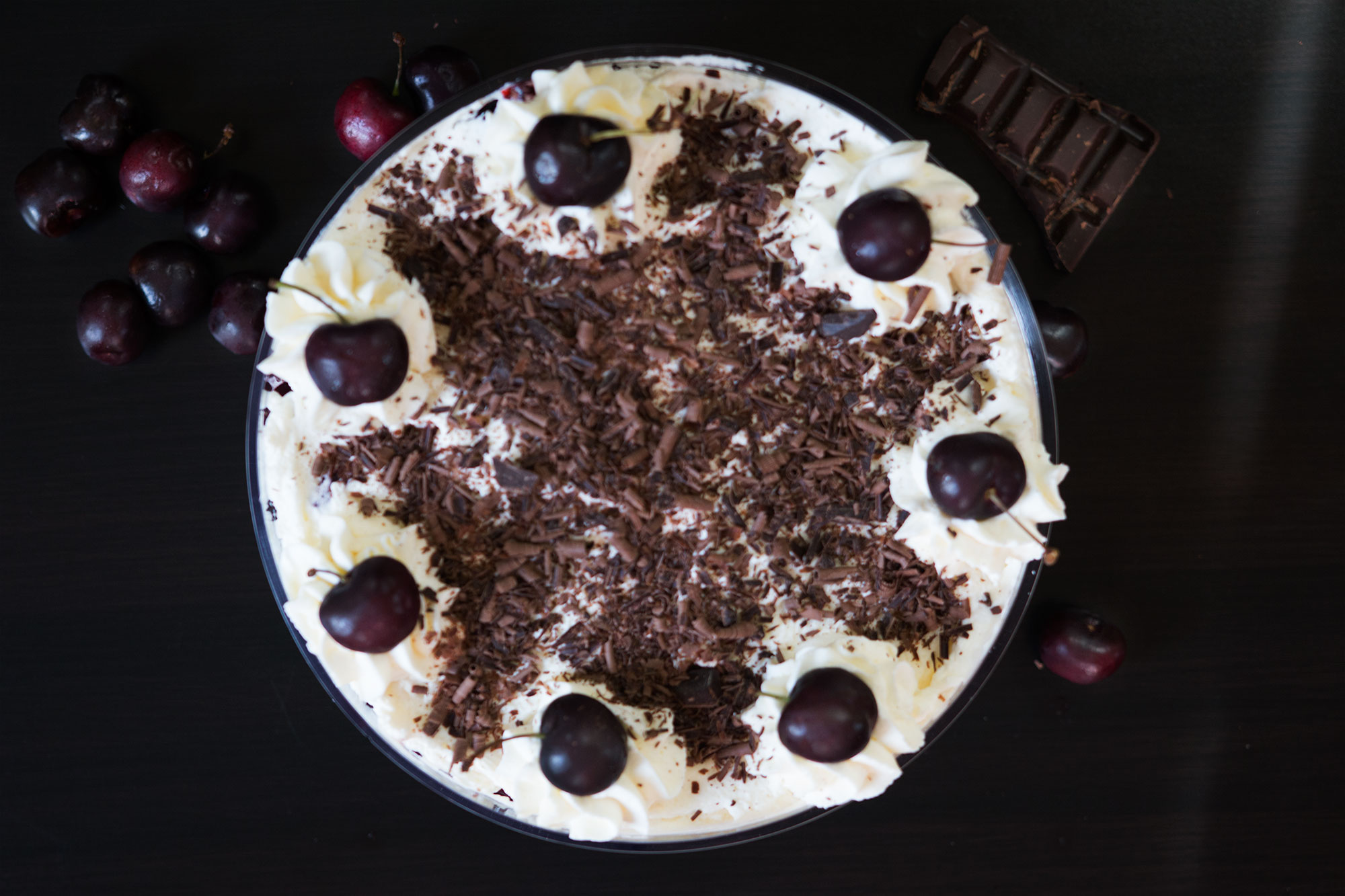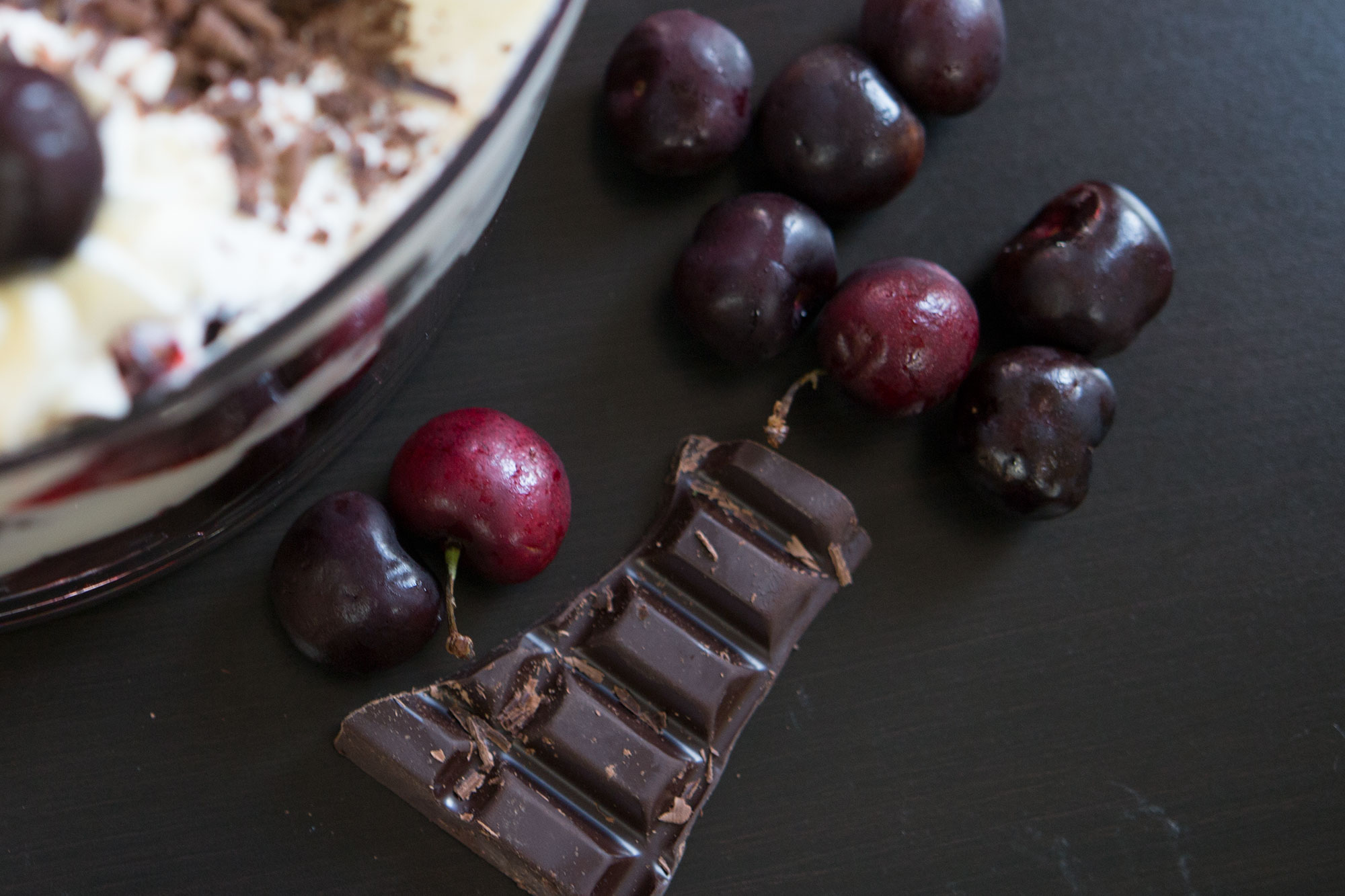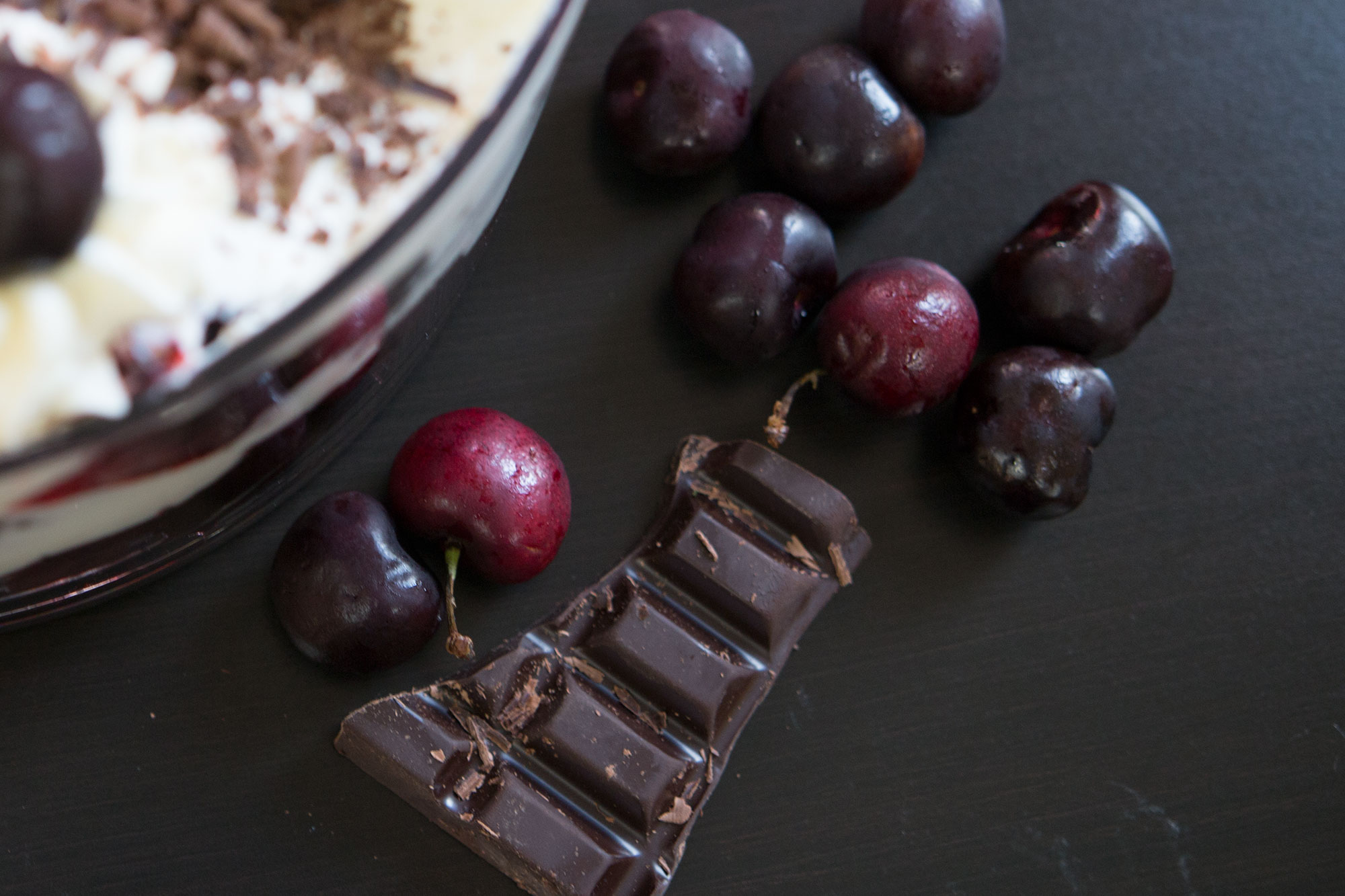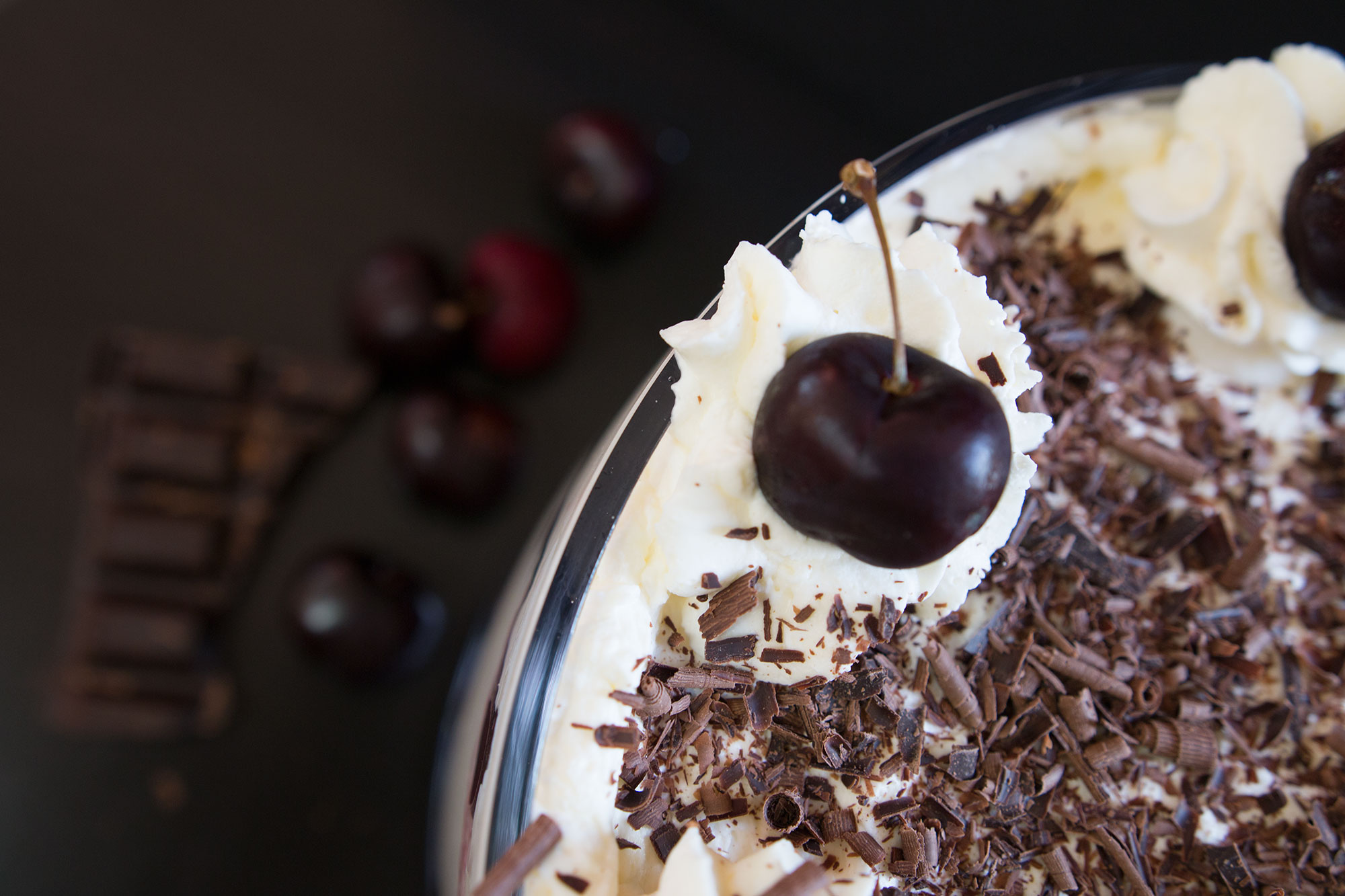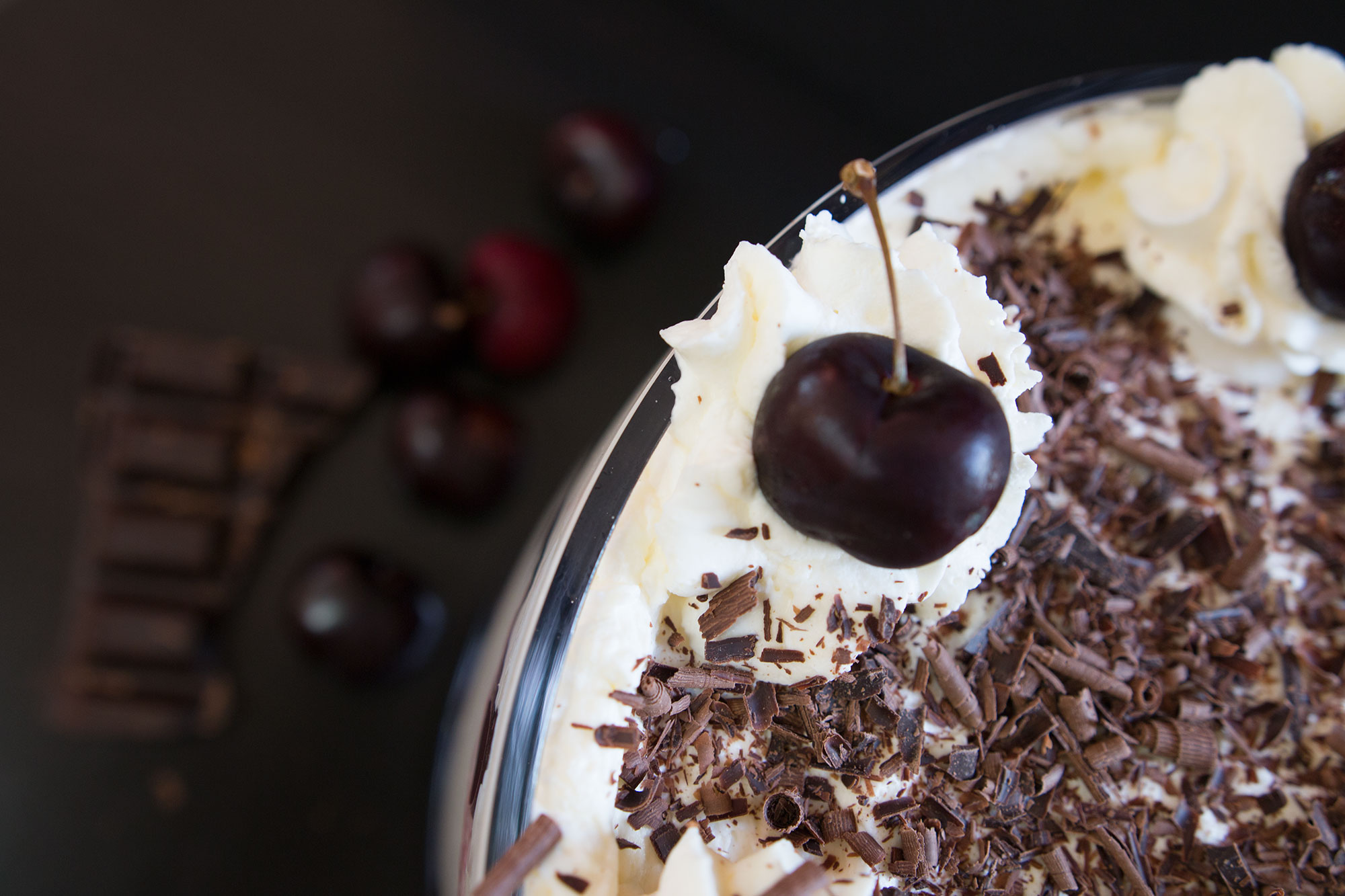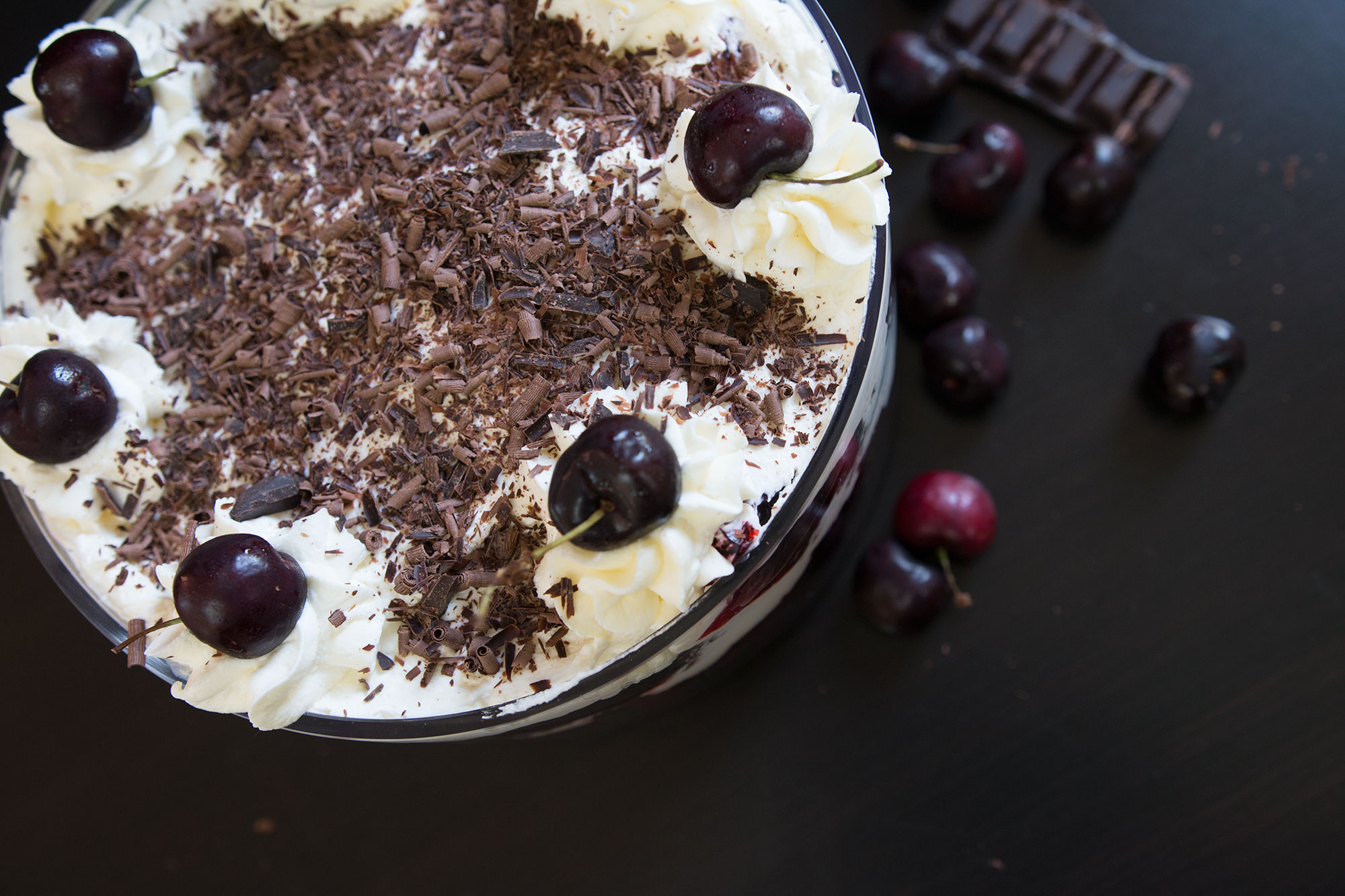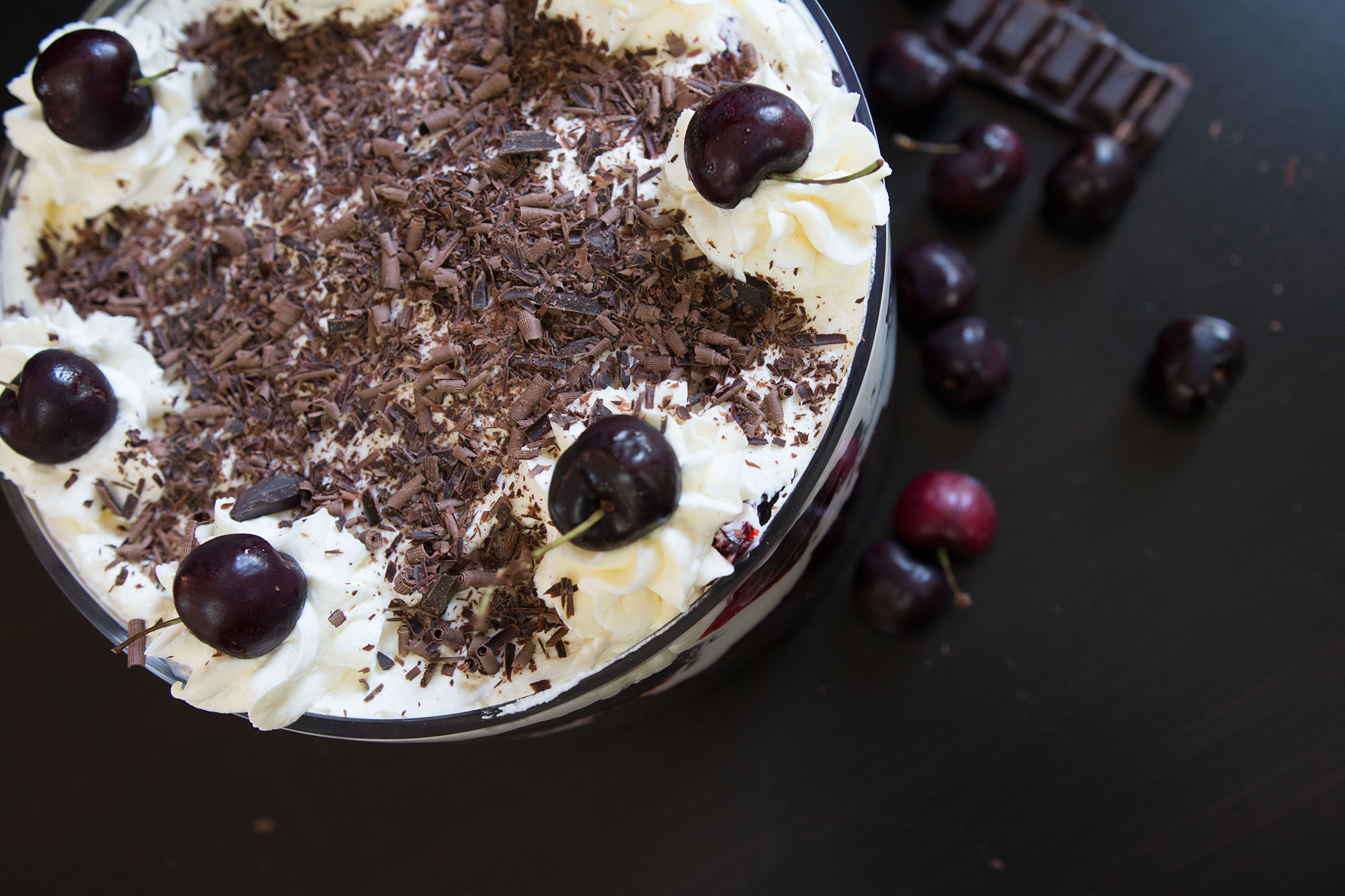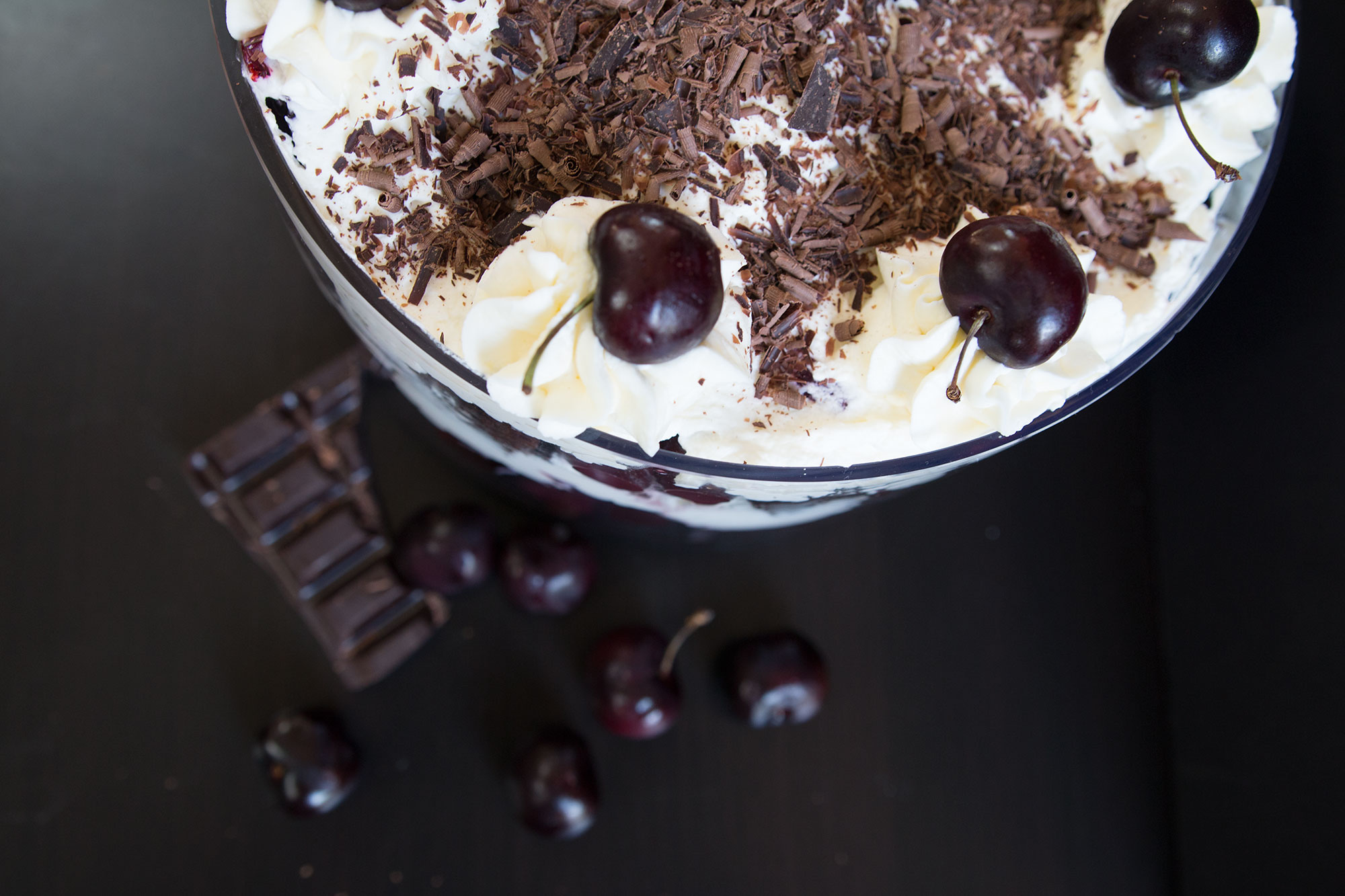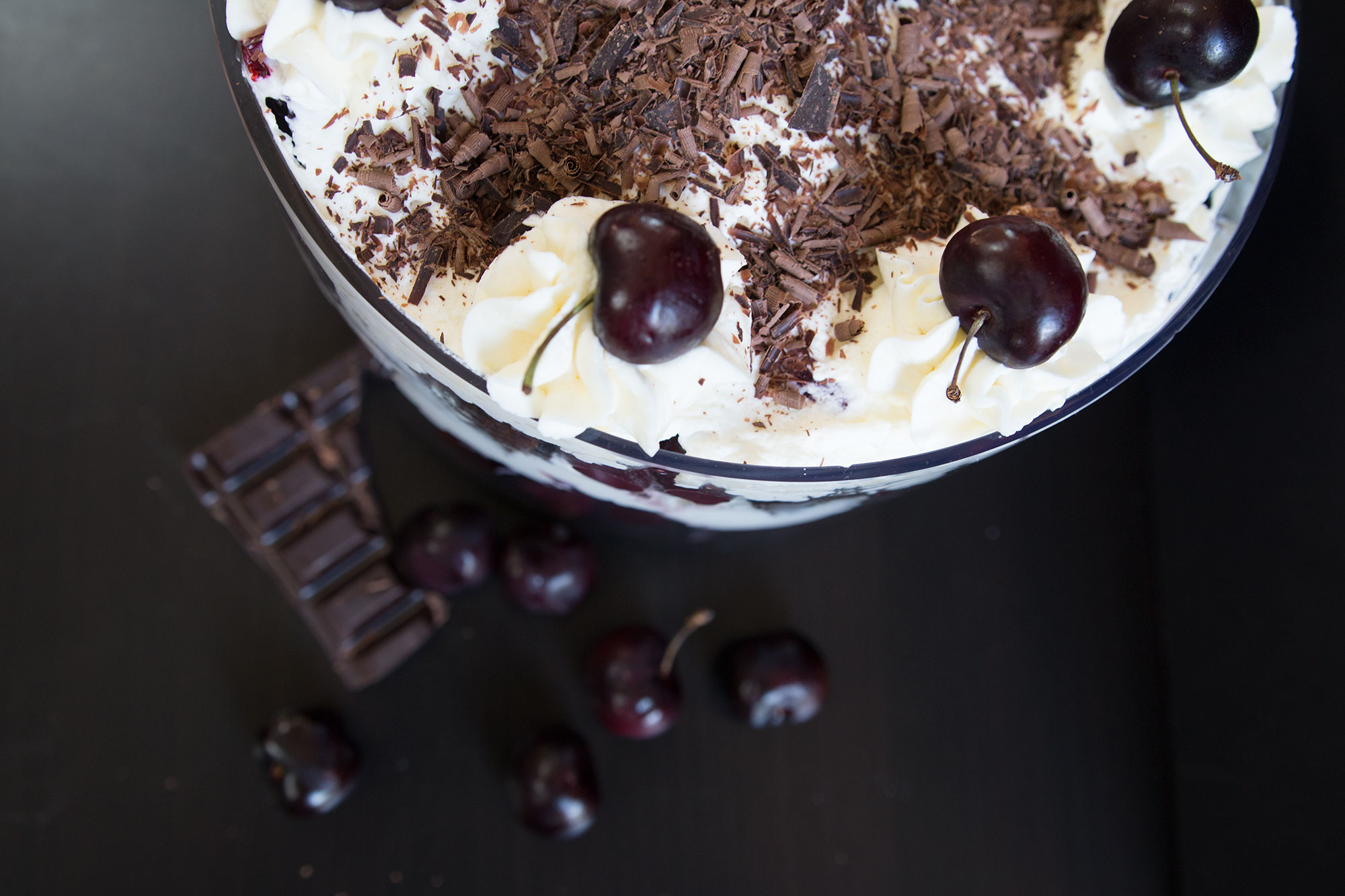 This trifle is inspired by the ever popular Black Forest Cake. Layers of dark chocolate cake are studded with cherries & soaked in cherry syrup, layered with cherry jello and smothered in a rich cream and marscapone mixture. These layers are repeated twice are finished with swirls of cream, fresh cherries and chocolate curls.
The inspiration came from my love of the Black Forest Cake. Growing up in Abu Dhabi, my Dad often brought home a delicious Black Forest Cake from a popular bakery. It was rich and delicious.
When we immigrated here, The Black Forest Cake was available in every grocery store, sadly none of them held a candle to my memory.  I love trifle, it's easy to make and serves a large crowd and this trifle inspired by my Black Forest memory, is simply delicious.
[youtube-subscriber nickname=kravingsblog]
Ingredients
2 X 3 oz, 85 gms Cherry Jello
2 cups hot water
1/4 cup sliced pitted fresh Cherries
15 oz, 232 gm pkg Chocolate cake mix
2 x 398 ml can of canned cherries
Splash of Kirschk of Cherry Brandy
2 cups heavy whipping cream
4 - 6 tbsps Sugar
1 cup Marscapone cheese
Whole cherries for decorations
Chocolate curls or grated Chocolate
Instructions
Prepare the jello by dissolving the jello in 2 cups of water
Allow it to cool, throw in the cherry halves and chill and allow it to set and cut in cubes
Bake the cake according to the package instructions, slice in 2 layers and cut each layers in cubes
Whip the cream and sugar and leave aside
Beat the Marscapone cheese, and fold into the cream
Drain the canned cherries and save the cherry syrup
Heat the syrup and add some Kirsch and allow to cool
Layer 1/2 the cake cubes, the syrup, canned cherries, jello and top with half the cream
Repeat this process
Decorate with cream swirls and chocolate curls
https://kravingsfoodadventures.com/black-forest-trifle/