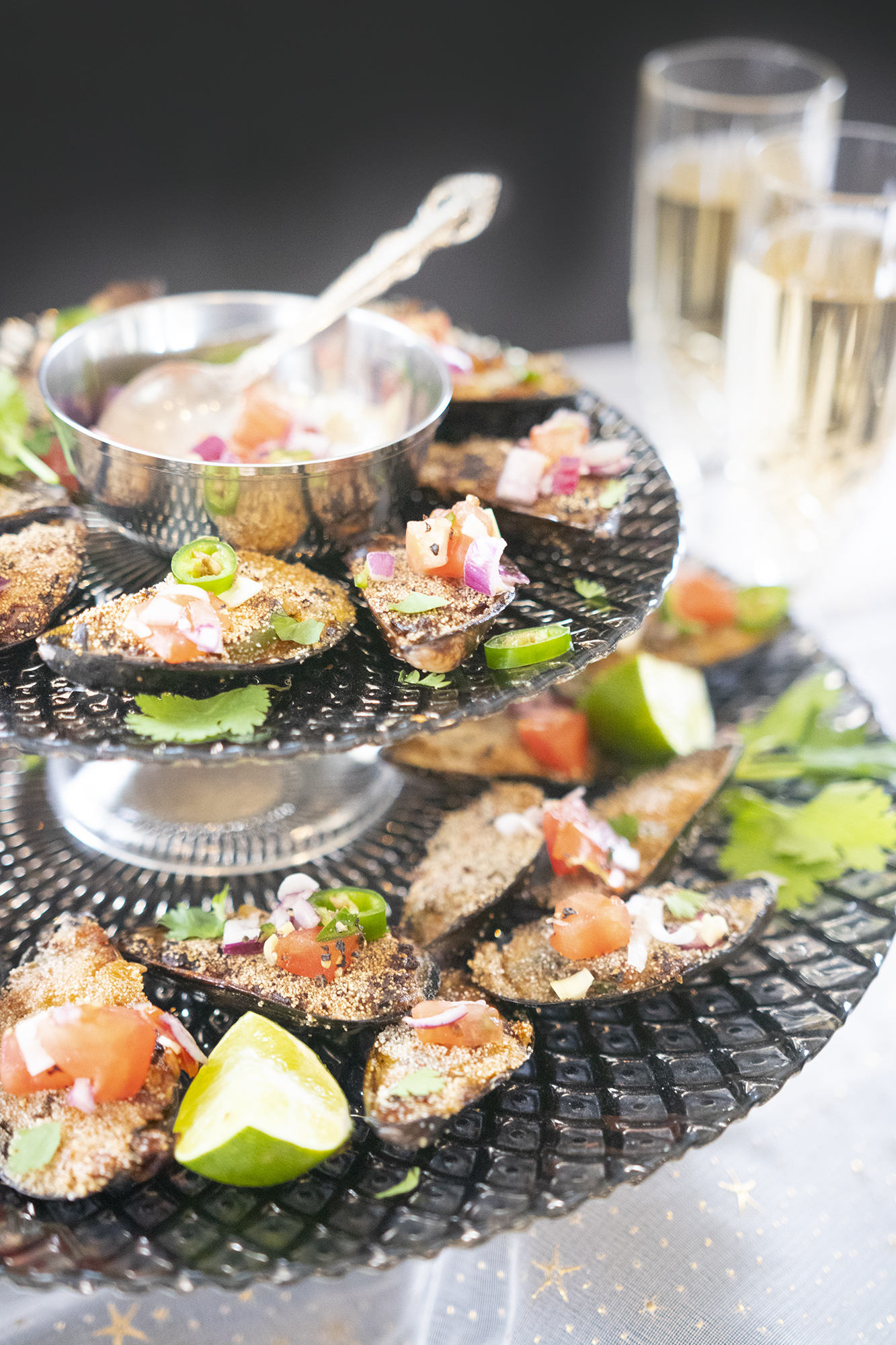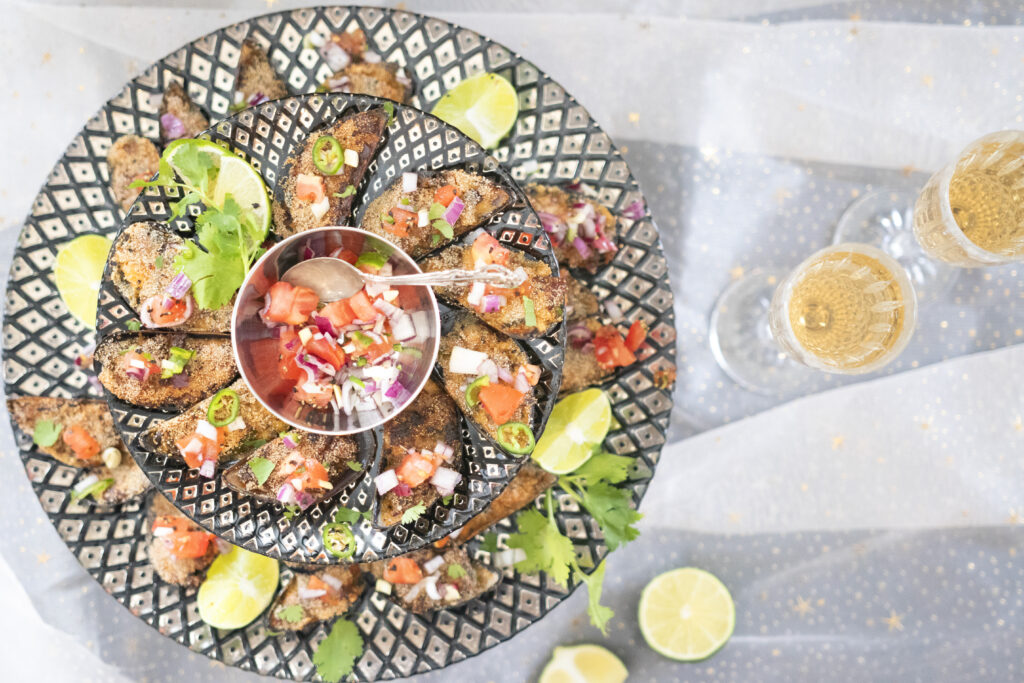 These PEI mussels shells are stuffed with a mussel chilli fry topped with some semolina and then fried till crispy!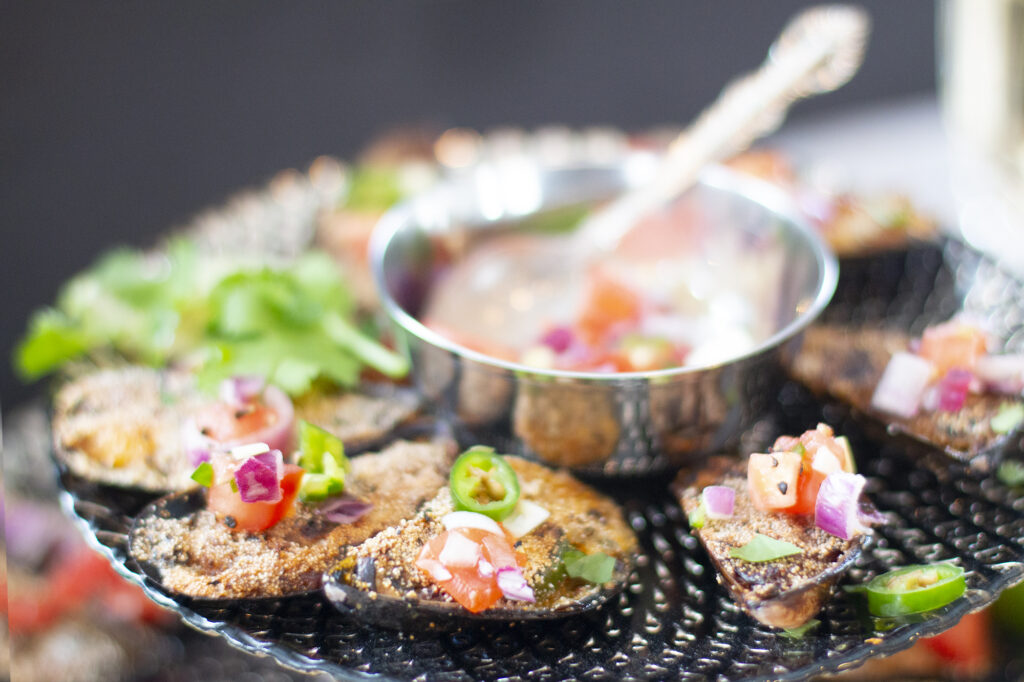 In Goa, where I am from, mussels are called Xinaneao and this simple recipe is pretty much a staple in any household. Here in Canada a good source for Mussels are from PEI. This is rope grown for consumption and is harvested every 18 – 24 months. This ensures a cleaner product and there is less grit to worry about.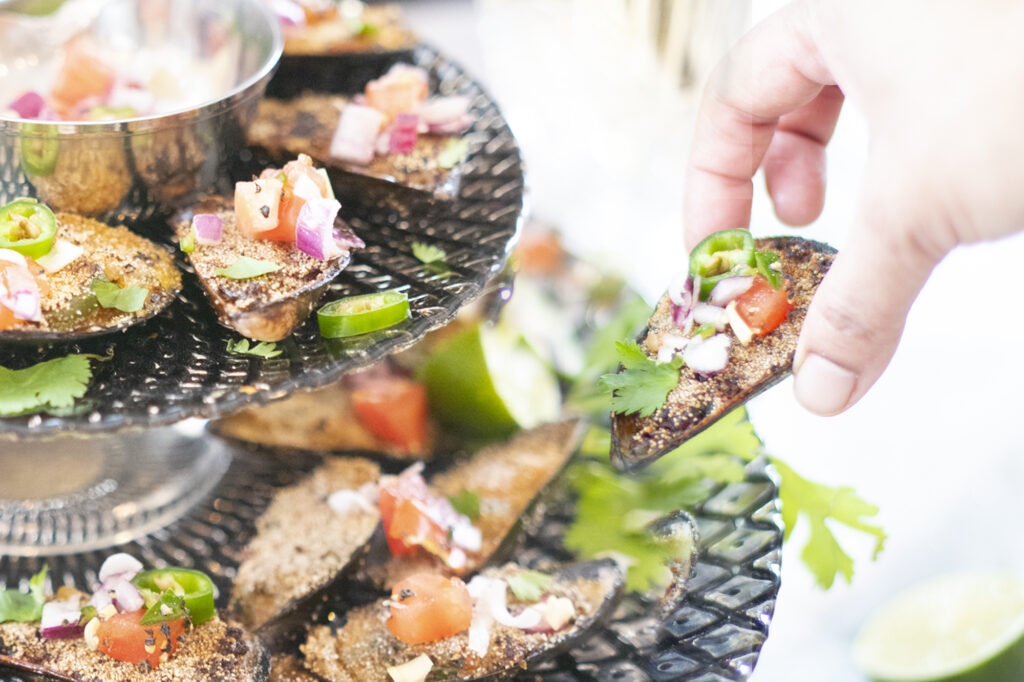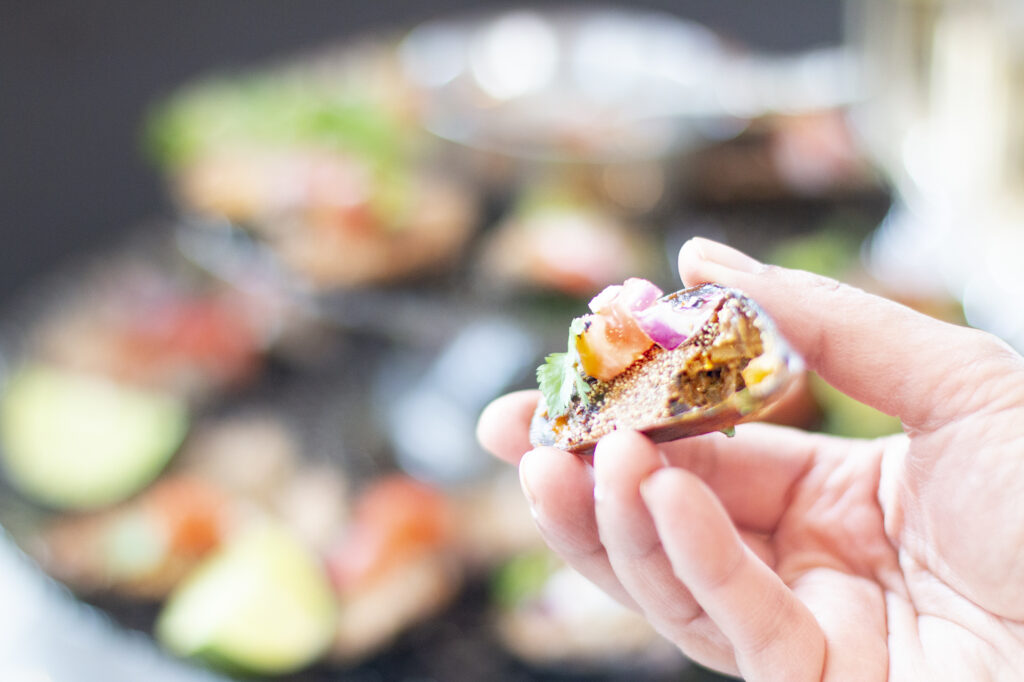 This video addresses the safety around eating mussels and how to make sure you're getting a mussel that is live. Of course if someone has prepared the mussels for you, you don't have that control. This is why I prefer to cook my own mussels and I take great care to make sure they are properly sorted.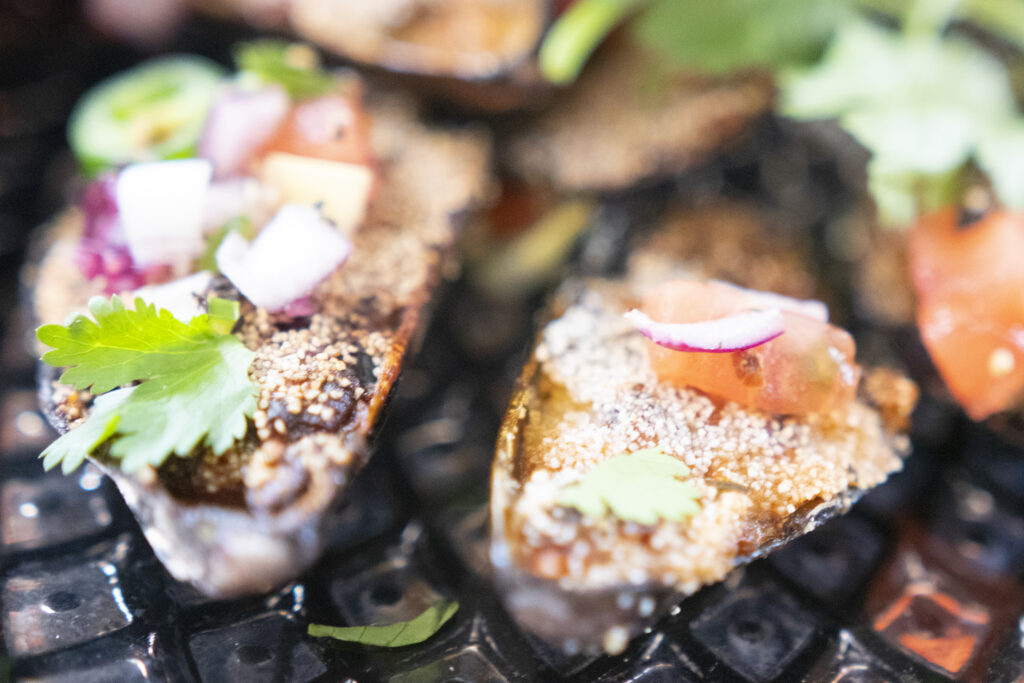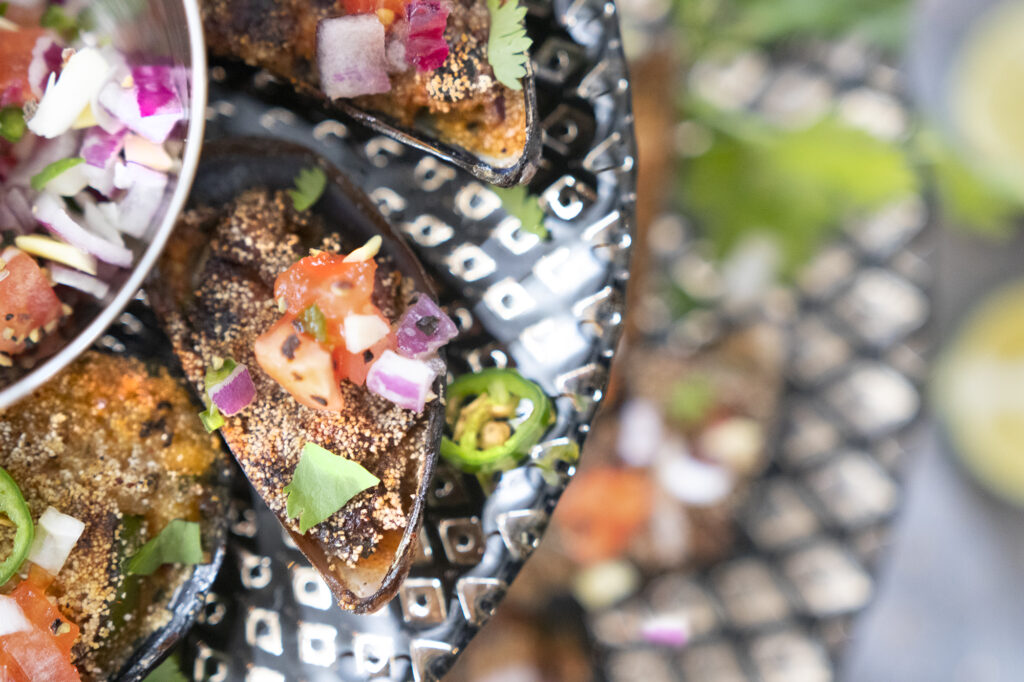 For this recipe, I've made a Mussel Chilli fry and stuffed it back into the shells and covered with semolina and shallow fried.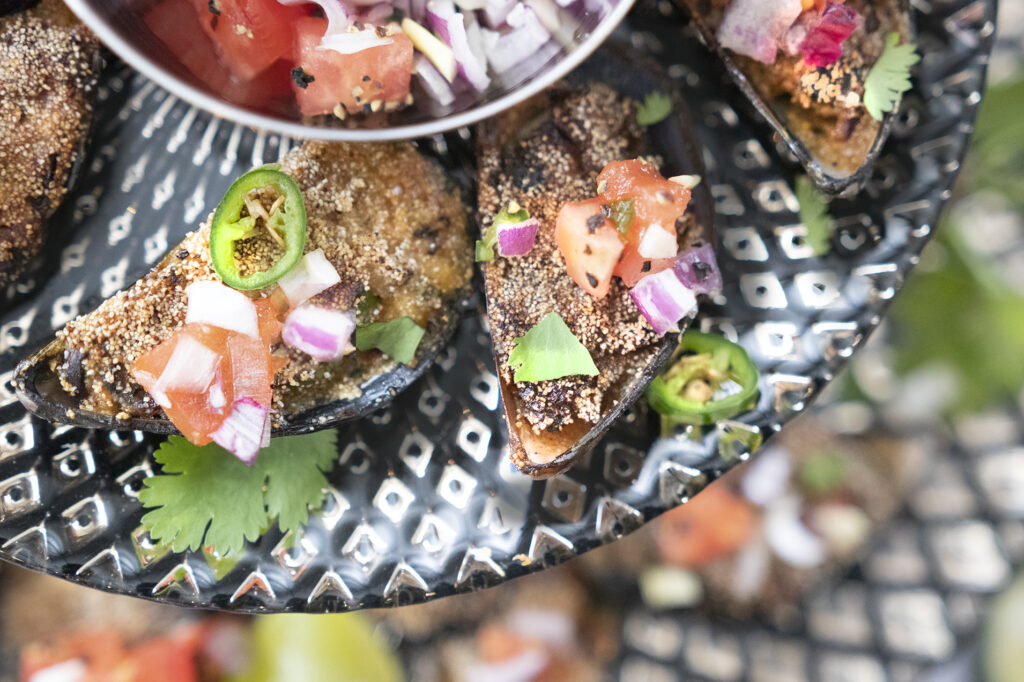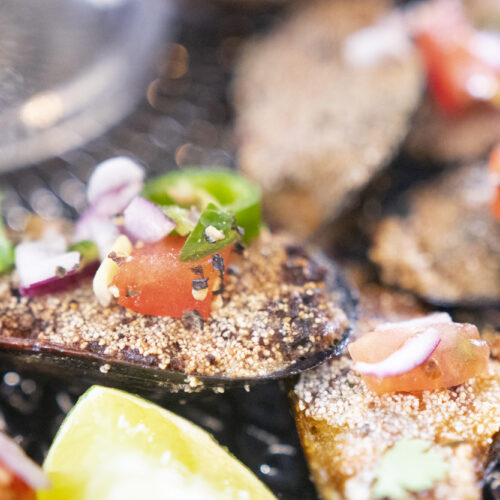 Rechad Masala Fried Mussels
Ingredients
1.31

kg

3lbs Mussels -Shell on about over a lb flesh only

3/4

cup

finely diced Onion

2

tbsps

of sliced green Chillies

3/4

cup

finely diced Mushrooms

1

tsp

Salt or to taste

1/2

tsp

ground black Pepper

2

tbsps

Rechad Masala

1/2

cup

finely chopped Coriander

1

Egg

Coating

1/2

cup

Semolina or Rava

1

tsp

Salt &

1/2

tsp

Pepper

1/2

tsp

red Chilli powder
Instructions
Clean and process the mussels – see video

Chop the mussels into smaller pieces

Heat some oil and saute the onion and add the chilli

Add the mushrooms and allow it to sauce for a minute

Add the the mussel meat and the reachad masala

Saute well

Add the salt and pepper and the chopped coriander

Spoon to cleaned mussel shells

Mix the semolina with salt, pepper and red chilli pepper and spoon over the mussels

Heat oil and fry the mussels upside down

Top with a mixture of finely dices onion, tomato, chilli and coriander