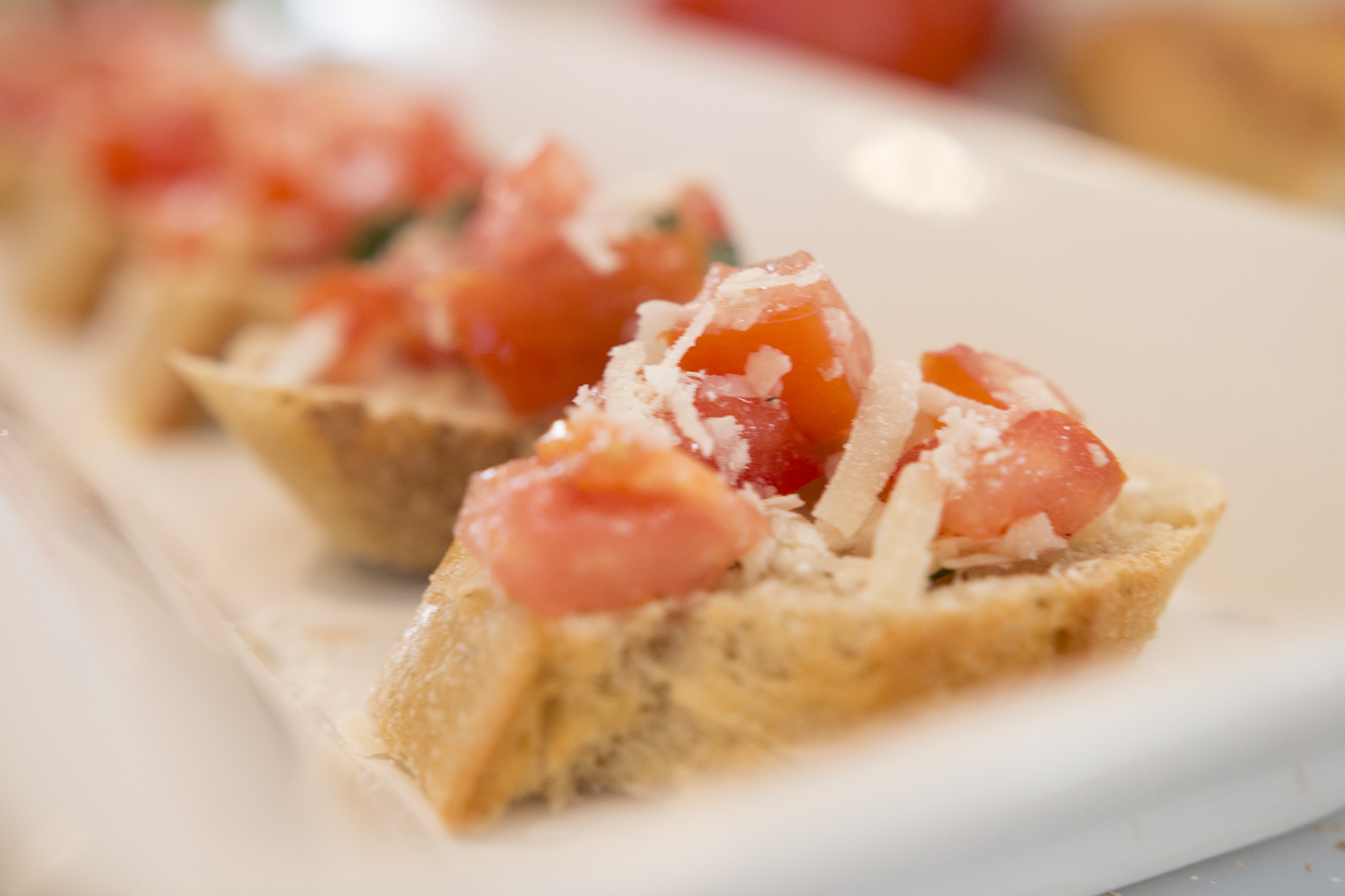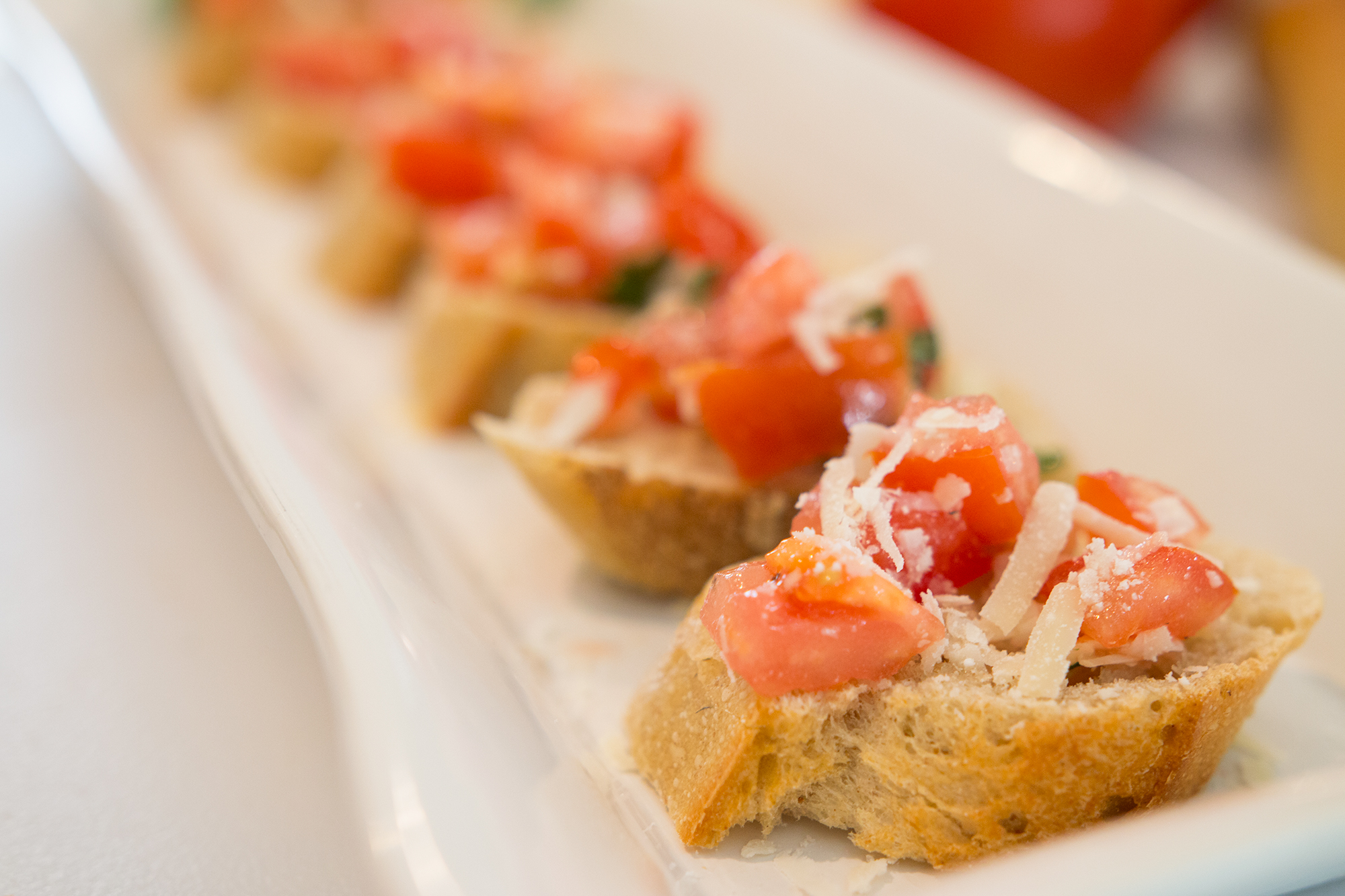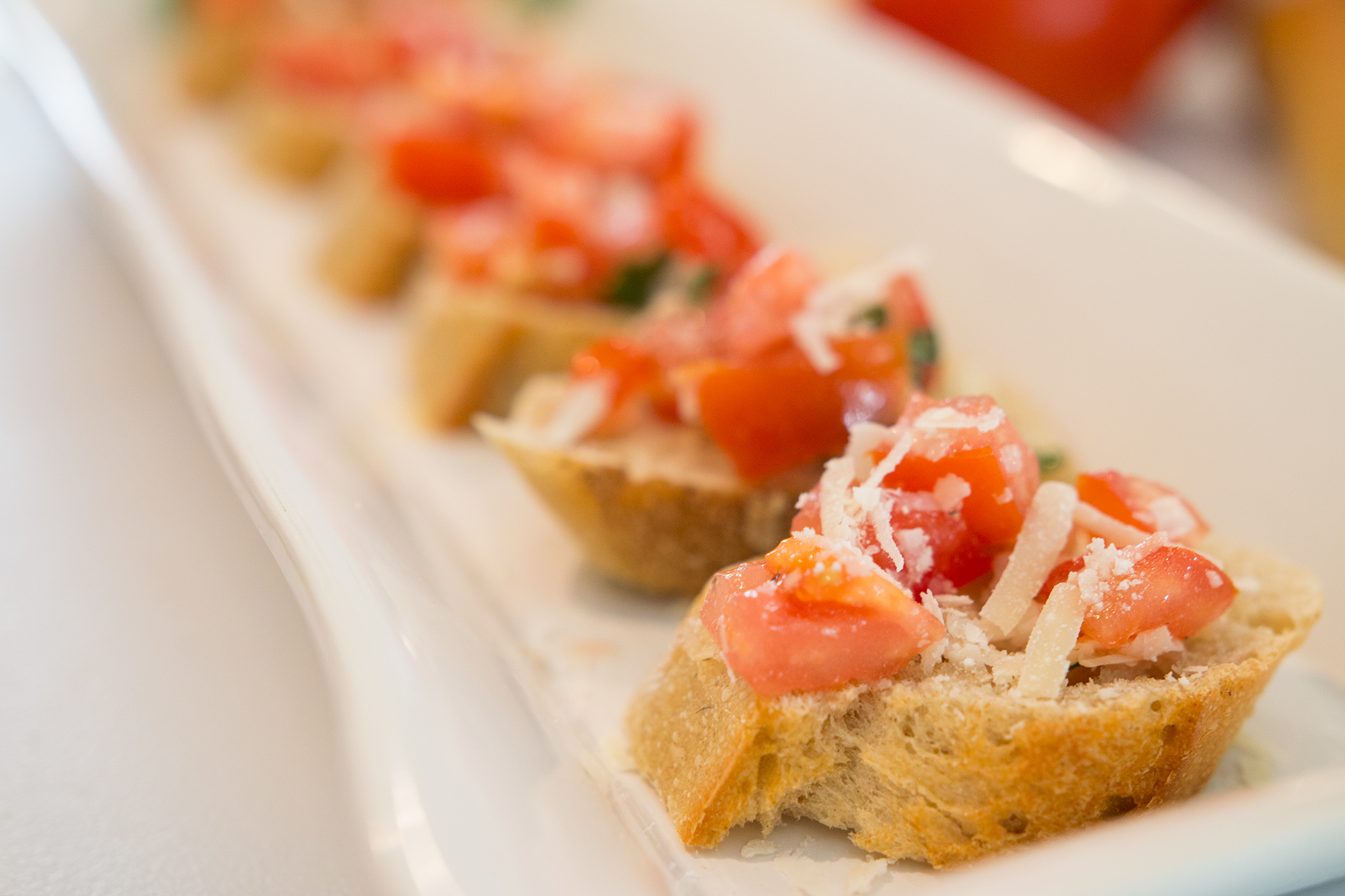 I only just realized that Summer is about to end and I haven't really had a chance to connect with friends and have them over for some fun in the sun aka my backyard. I love to entertain however find less and less time to do this given I spend one half of my weekend taping for my YouTube channel. It occurred to me that I do have some really quick recipes I always include when I entertain to balance out the easy with the harder recipes. I'm going to knock out three recipes in record time and have time to laze around the backyard with my family and friends.
I'm going to make my beloved Parmesan Bruschetta. I've never met anyone that didn't like Bruschetta and the addition of Parmesan gives it that extra 'mamma mia!'. I also have a Shrimp Ring recipe as well as Rocky Road Pillows for those with a sweet tooth.
Making a Brushetta only needs two things – great ingredients and love. While the love is a given with anything I prepare, you want to make sure you have firm and ripe tomatoes, good quality Olive oil, fresh bread and basil and freshly grated Parmesan.
Ingredients
2 ripe and firm tomatoes cubed
4-6 leaves of Basil chiffonade
Olive Oil
Salt
Pepper
Grated Parmesan
Fresh Baguette sliced
Instructions
Mix the tomatoes with the basil, salt, pepper, Olive oil and some Parmesan and keep aside
Brush the Baguette slices with some Olive oil and add some grated Parmesan cheese and warm up in the oven just till the cheese gets soft
Add the tomato mixture over the cooled Baguette slices and serve
https://kravingsfoodadventures.com/parmesan-bruschetta/