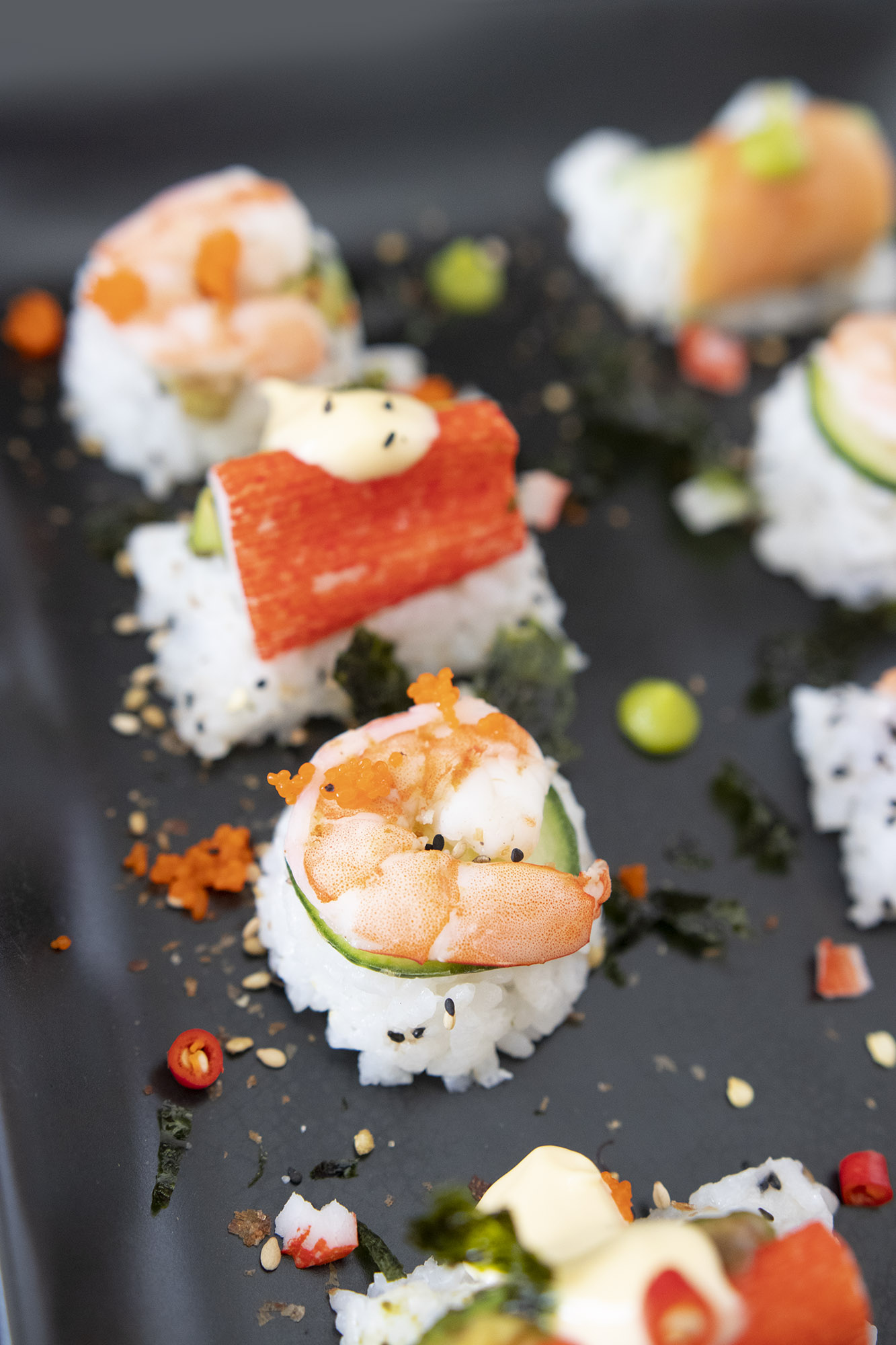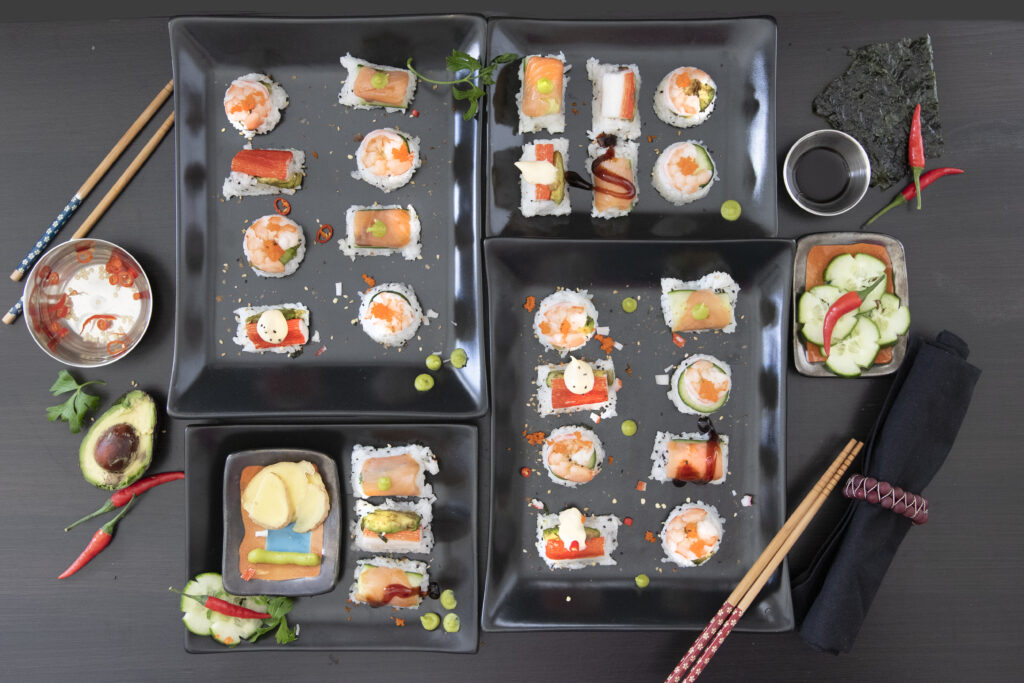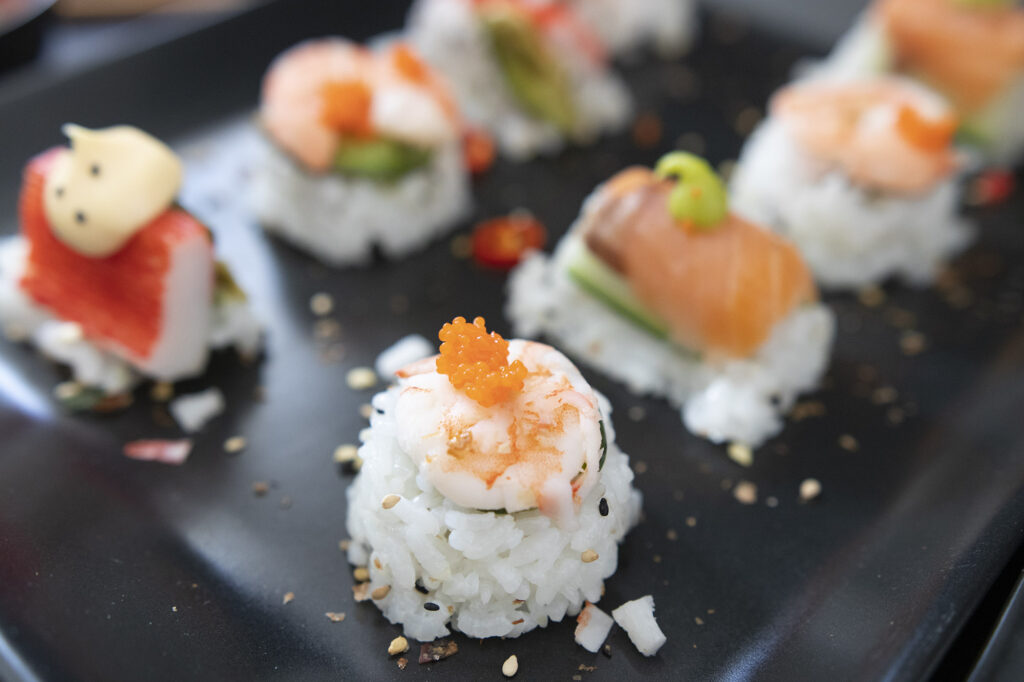 Using an Ice Cube tray you can make this stunning Sushi! I always look around my kitchen for items I can reuse to make other things. I collect trays, bottles etc just for their shapes. Ice cube trays have many uses, when my kids were younger, I would use them to freeze baby food, and these days I often use them to freeze pastes and purees for later use. So imagine my joy when I learned you could use it to make sushi! Mind blown!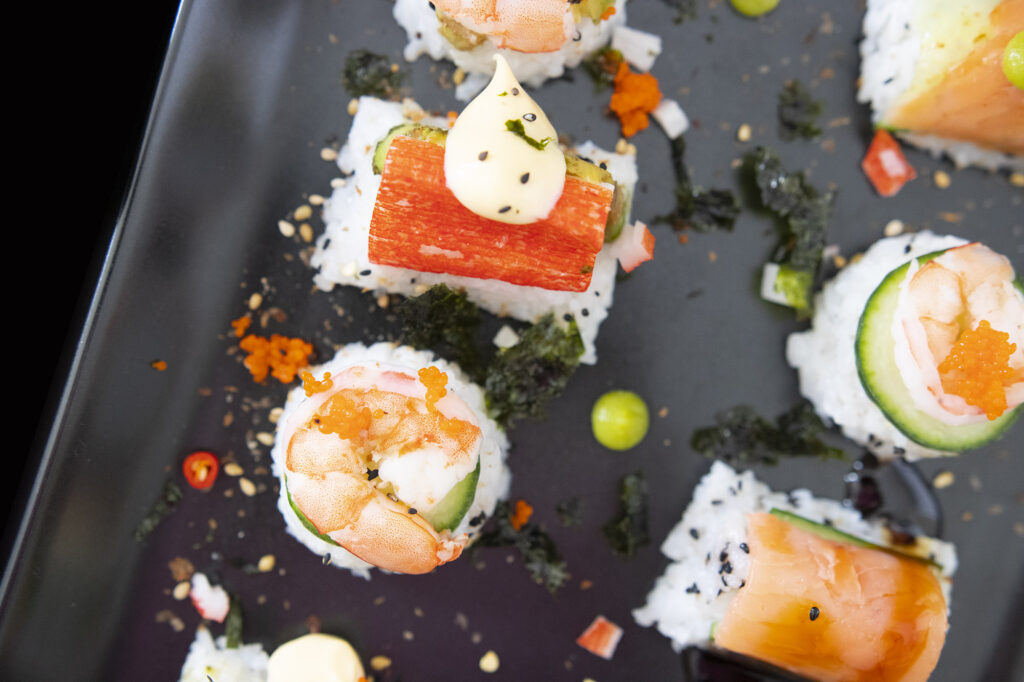 Some tips to getting these right
Don't use trays that are too wide or deep
Lightly oiling the tray will help the cling film stick to the tray better
Cling film is a must for easy removal
Cover with warm freshly made rice and prepare to eat the Sushi within hours of making it as Sushi rice tends to dry out
Sushi rice MUST be rinsed and soaked and cooked with a 1:1 ratio rice to water
Other than these tips there are NO rules, these can be customized any way you like – use your imagination!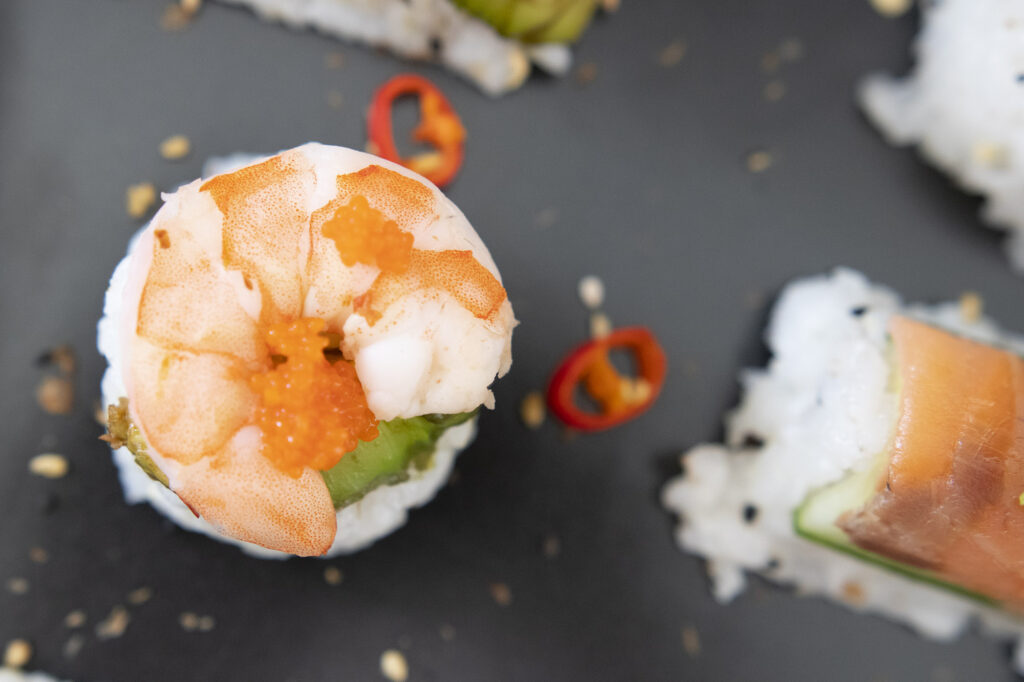 If you're planning to make this for a party, I would invest in multiple trays(they are cheap). Make them an hour or so before serving and only refrigerate 10 mins or so before you serve. The key to this being amazing is to make it as fresh possible.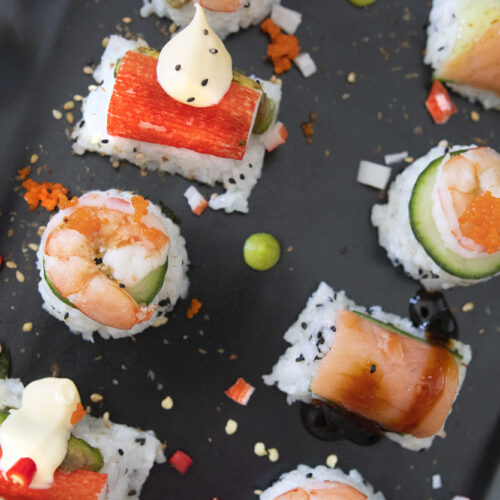 Ice cube Sushi
Ingredients
Rice
1

cup

Sushi rice

1

cup

Water

1

tbsp

Salt

1

tbsp

Sugar

1

tbsp

Rice Vinegar

1

tbsp

black Sesame seeds
Other ingredients as required
Shrimp

boiled and cut in half

Smoked Salmon cut in rectangles

Crab sticks cut to size

Cucumber cut in slices and rectangles

Avocado
Garnish (optional)
Unagi sauce

Soya sauce

Seaweed

Sushi seasoning Wasabi

Slices

of red Chilli
Instructions
Grease the ice cube trays for better grip

Use cling film that is double the size of the tray

Start from one end and push firmly into the cavities

Fill the cavities with Shrimp, Smoked Salmon and Crab sticks as required

Top with cucumber and avocado

Cook the rice with the salt and sugar

Once cooked fluff and add the rice vinegar and sesame seeds

Once the rice has cooled and is just barely warm, press it into the ice cube trays

Cover with cling film and press down

Refrigerate for 10 mins

To unmold, remove the top covering of cling film and turn the ice cube tray over on a cutting board and gently lift to release

You may have to use a knife to cut some of them