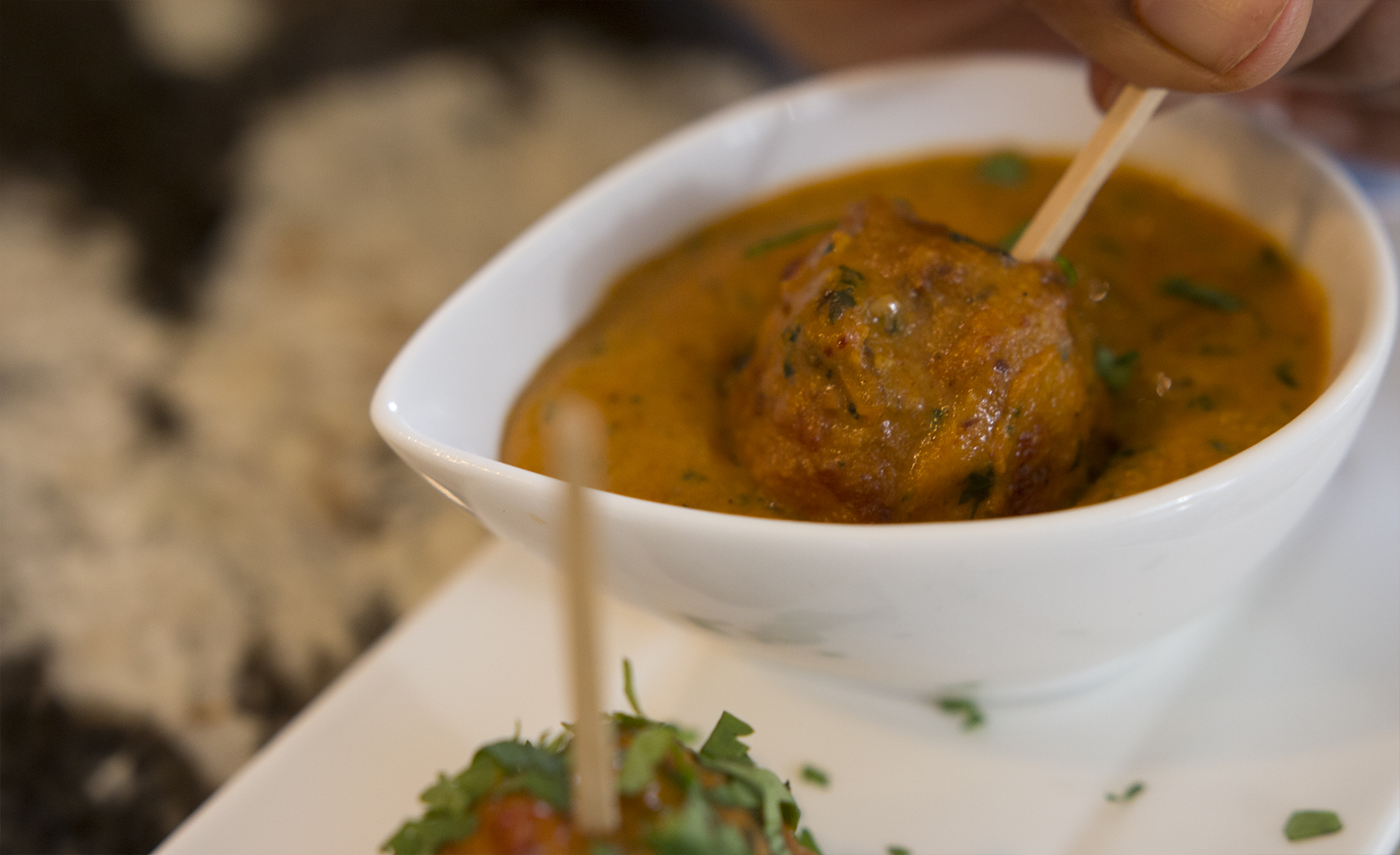 View my step-by-step video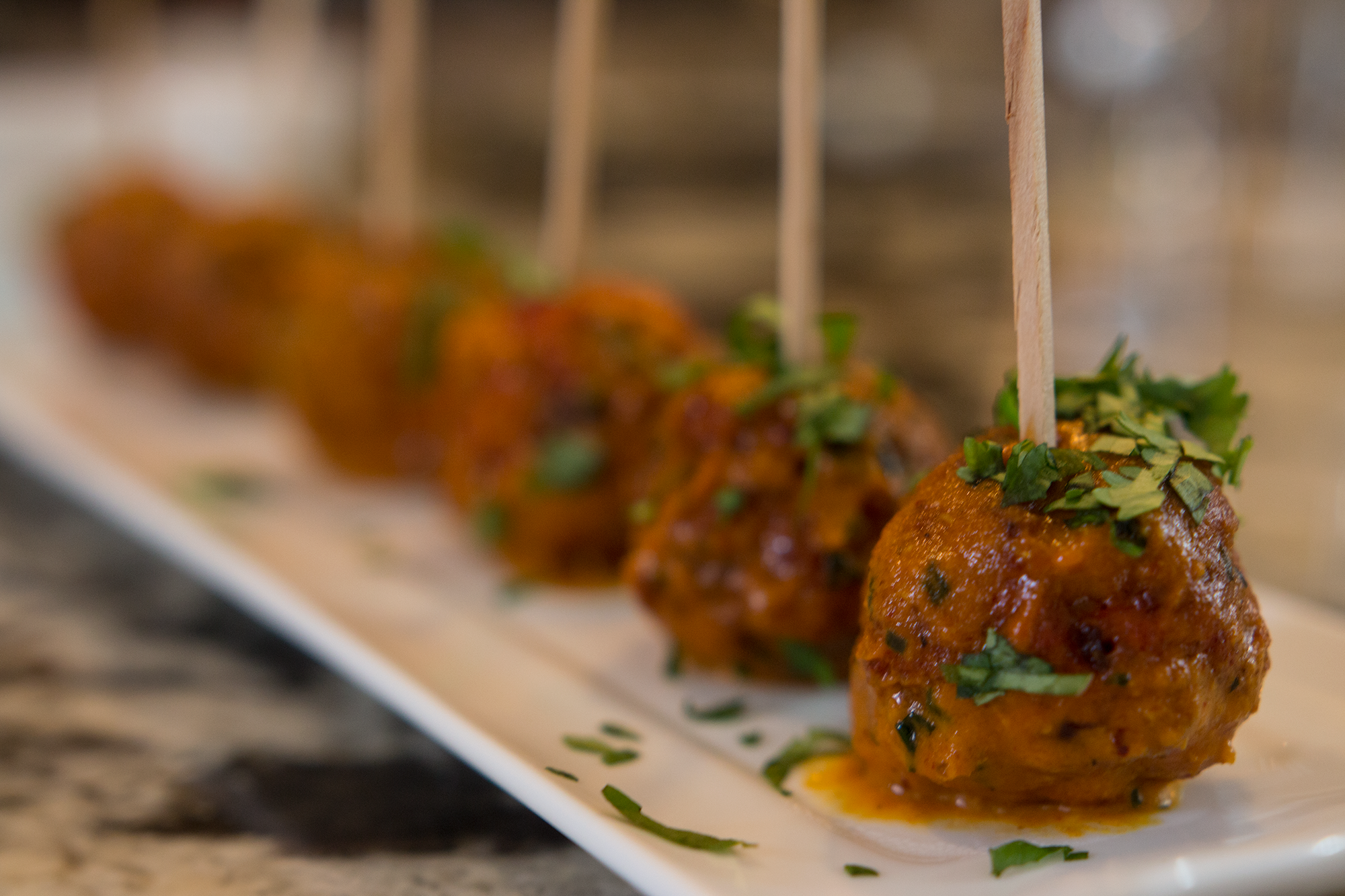 I'm always looking for an interesting appetizer to serve and I've created a popular twist on an old classic – Butter Chicken Bites! This one bite delicious Buttery Chicken goodness is the perfect thing to serve for PERFECT for game night, a snack and is elegant enough to serve at your next soiree!
I've taken my traditional recipe and twisted it into this delicious flavor packed morsel.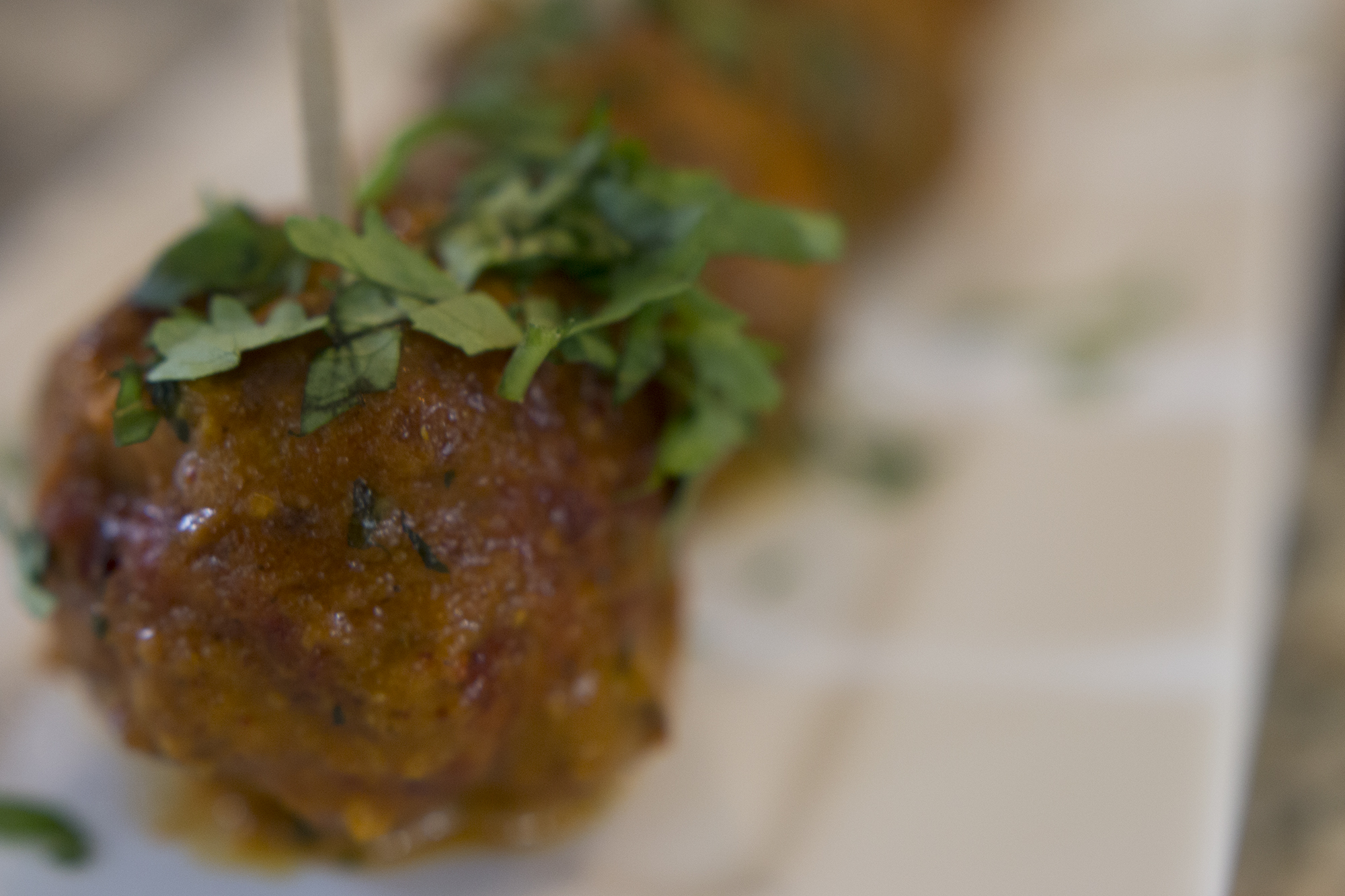 Ingredients
1 lb lean ground chicken
1 onion finely chopped
1 green chilli finely chopped
1/2 a stick of Butter
2 tbsps of tandoori powder
1/2 cup chopped coriander
1 tsp each chilli powder, cumin powder, turmeric powder and pav bhaji masala
2 tbsps ginger and garlic paste
2 – 3 tbsps of tomato puree
1/2 – 1 cup whipping/heavy cream
Oil for frying
Instructions
Mix the ground chicken with some tandoori masala, half the onion and green chilli.
Make tiny bite size meatballs
Heat some oil in a wok and fry the balls for a few minutes, remove from the hot oil and drain
Heat a sauté pan, add the butter, the chopped coriander and reserved chillies, the reserved onions till translucent
Follow with all the powdered spices – a teaspoon each of chilli powder, turmeric, cumin powder and pav bhaji masala
Mix the tomato puree with some water and add it to the pan, followed by some cream
Immerse the bites into the mixture, cover and cook for a few minutes.
When serving, remove the Butter Chicken bites, add a toothpick and serve the Butter Chicken sauce for dipping!
https://kravingsfoodadventures.com/butter-chicken-bites/