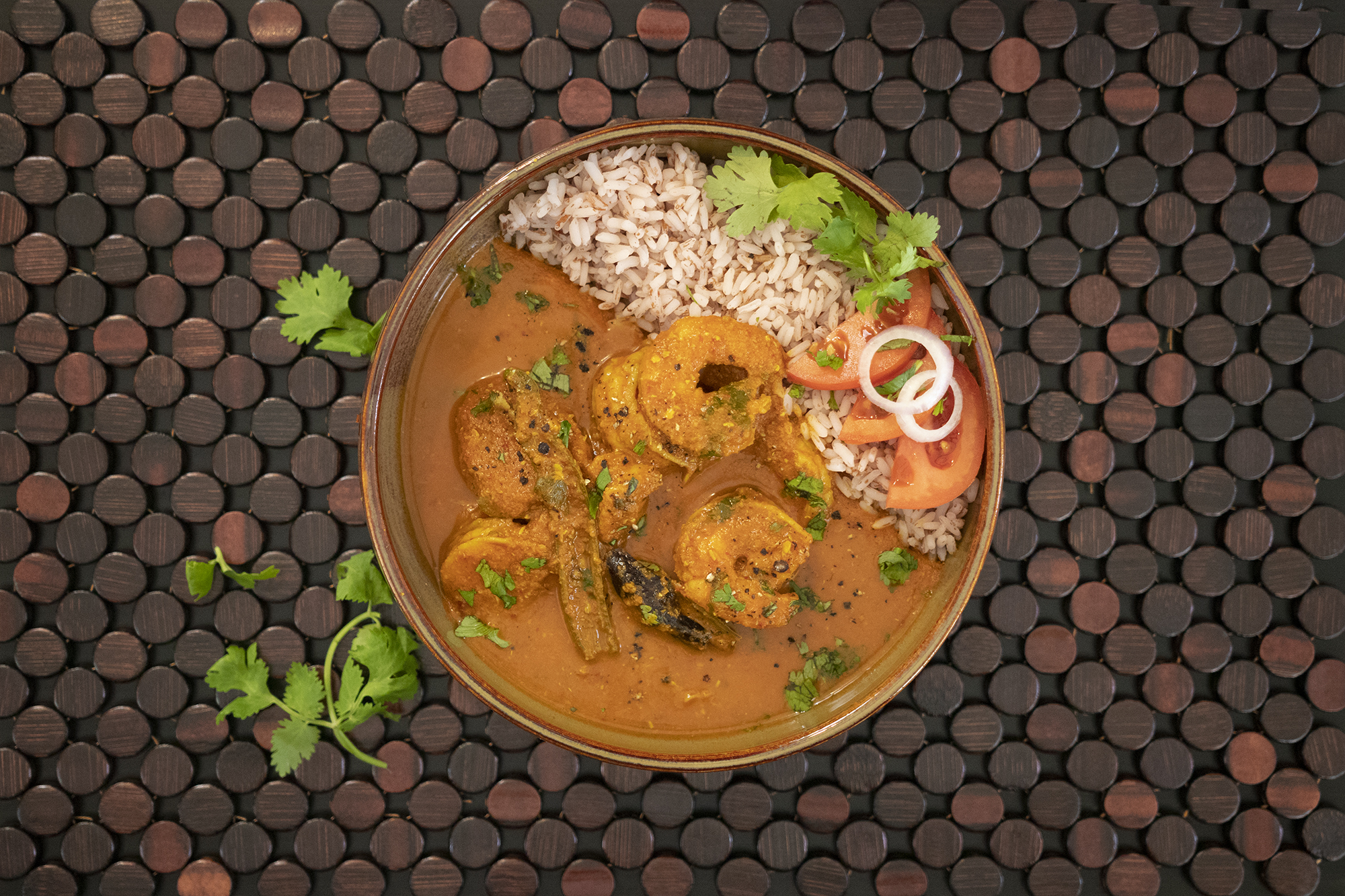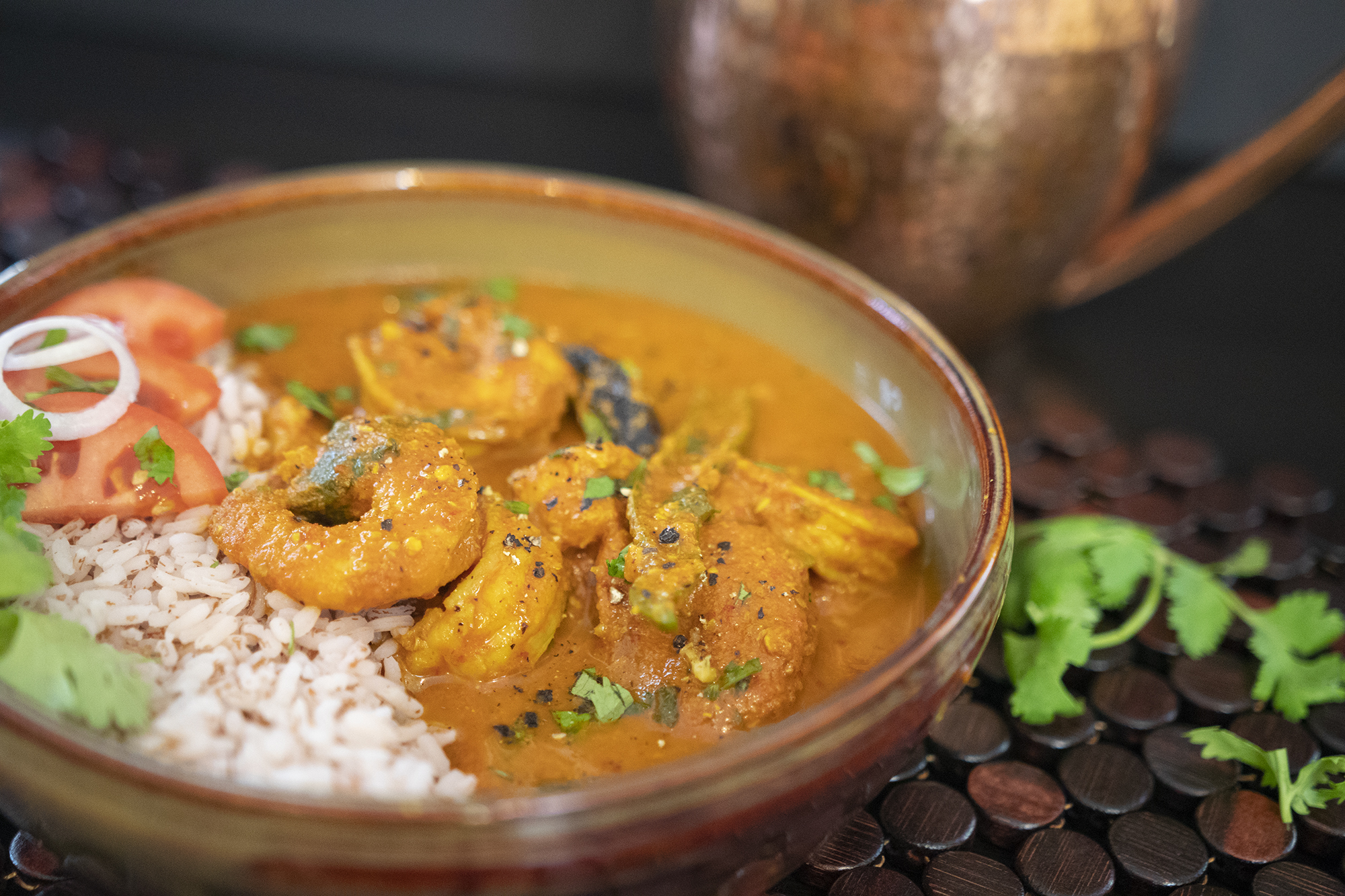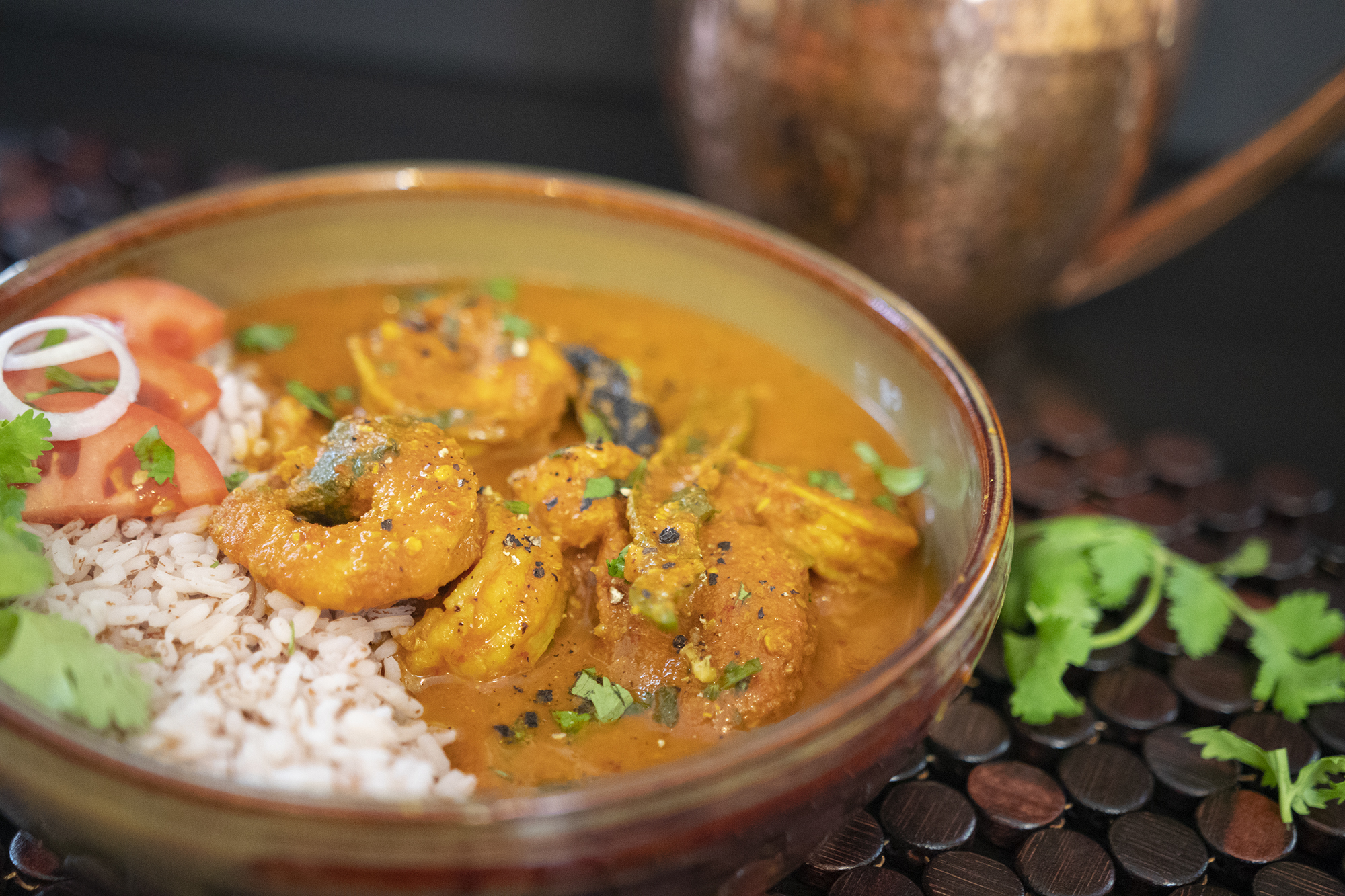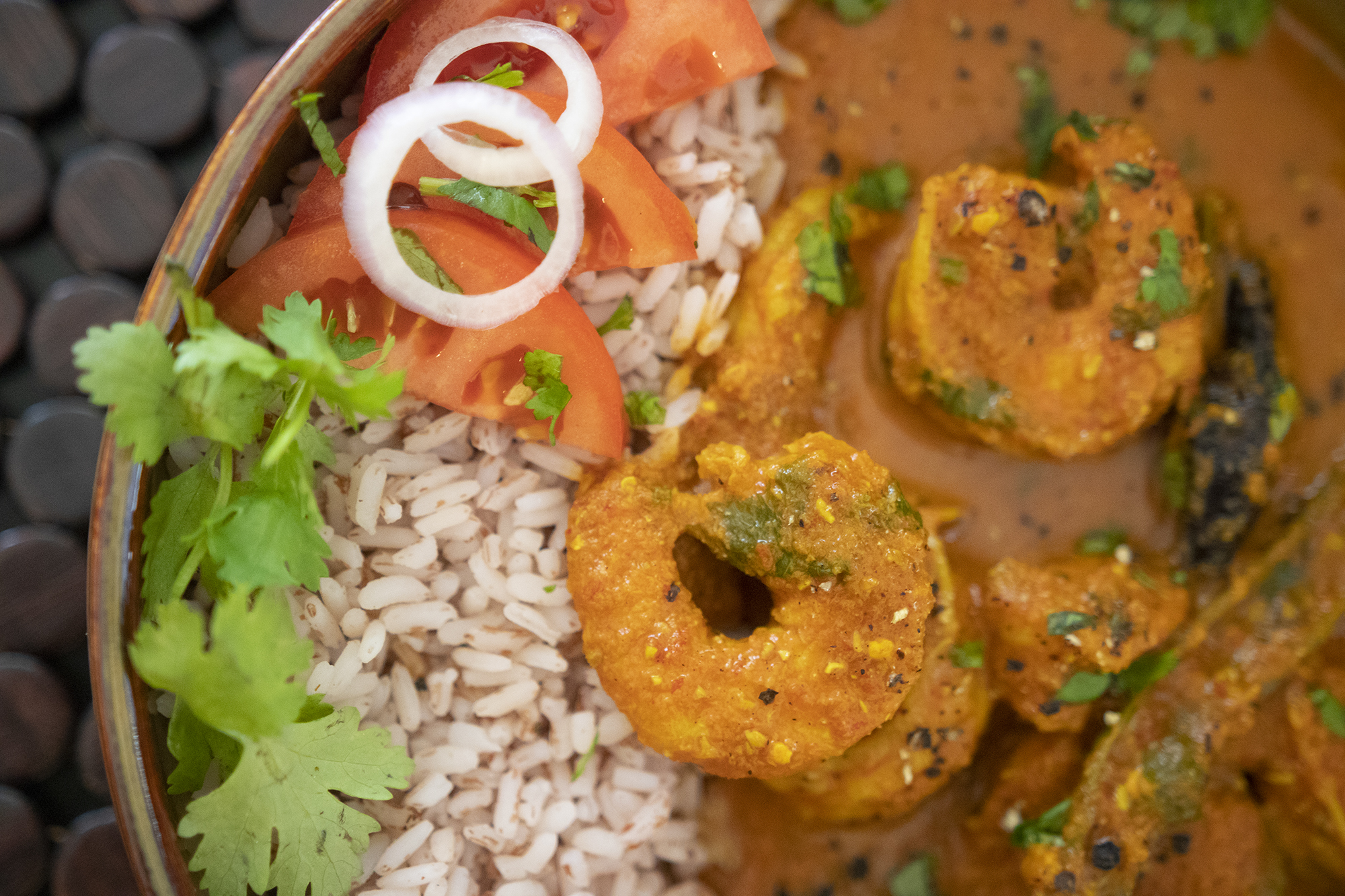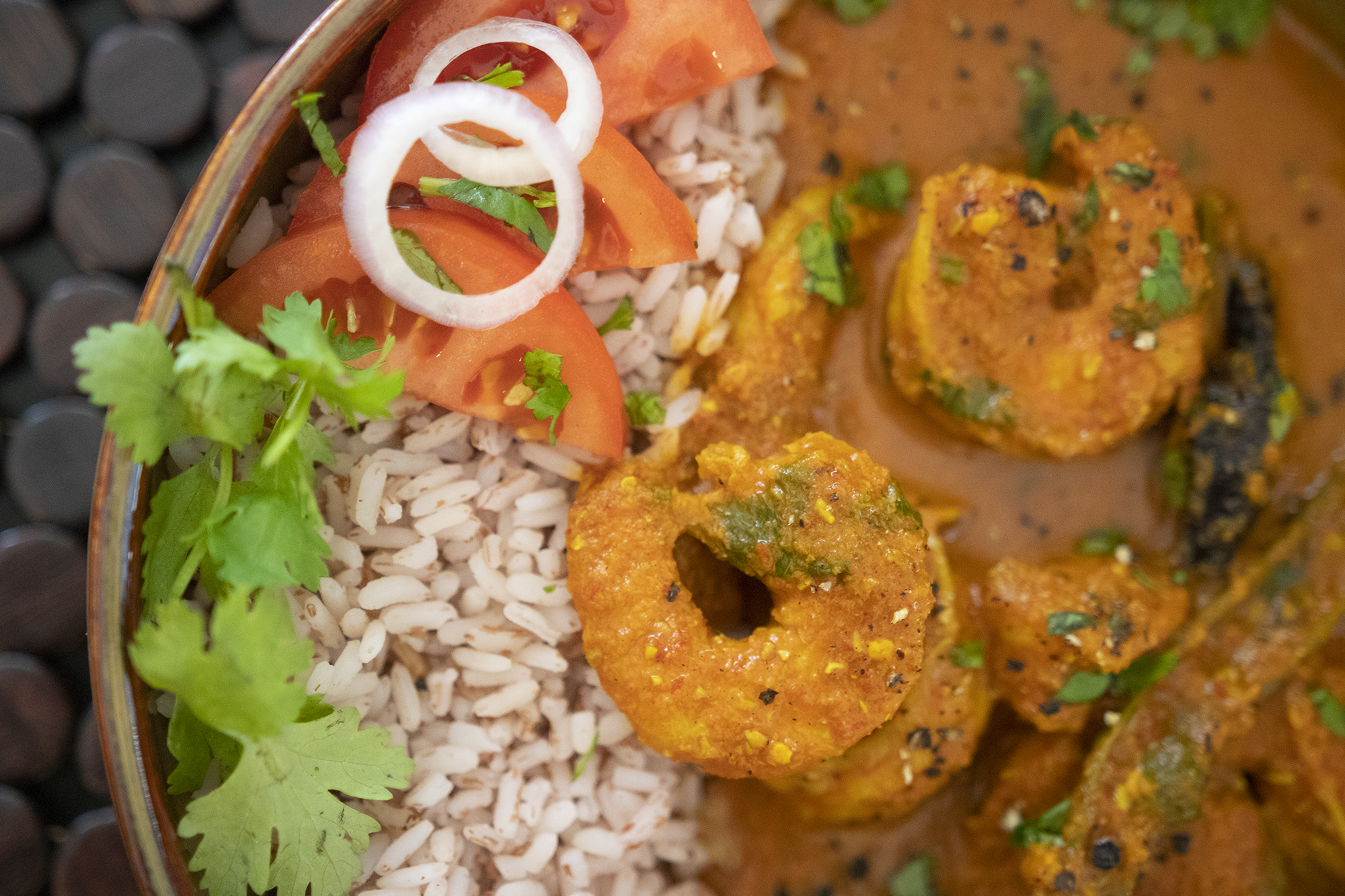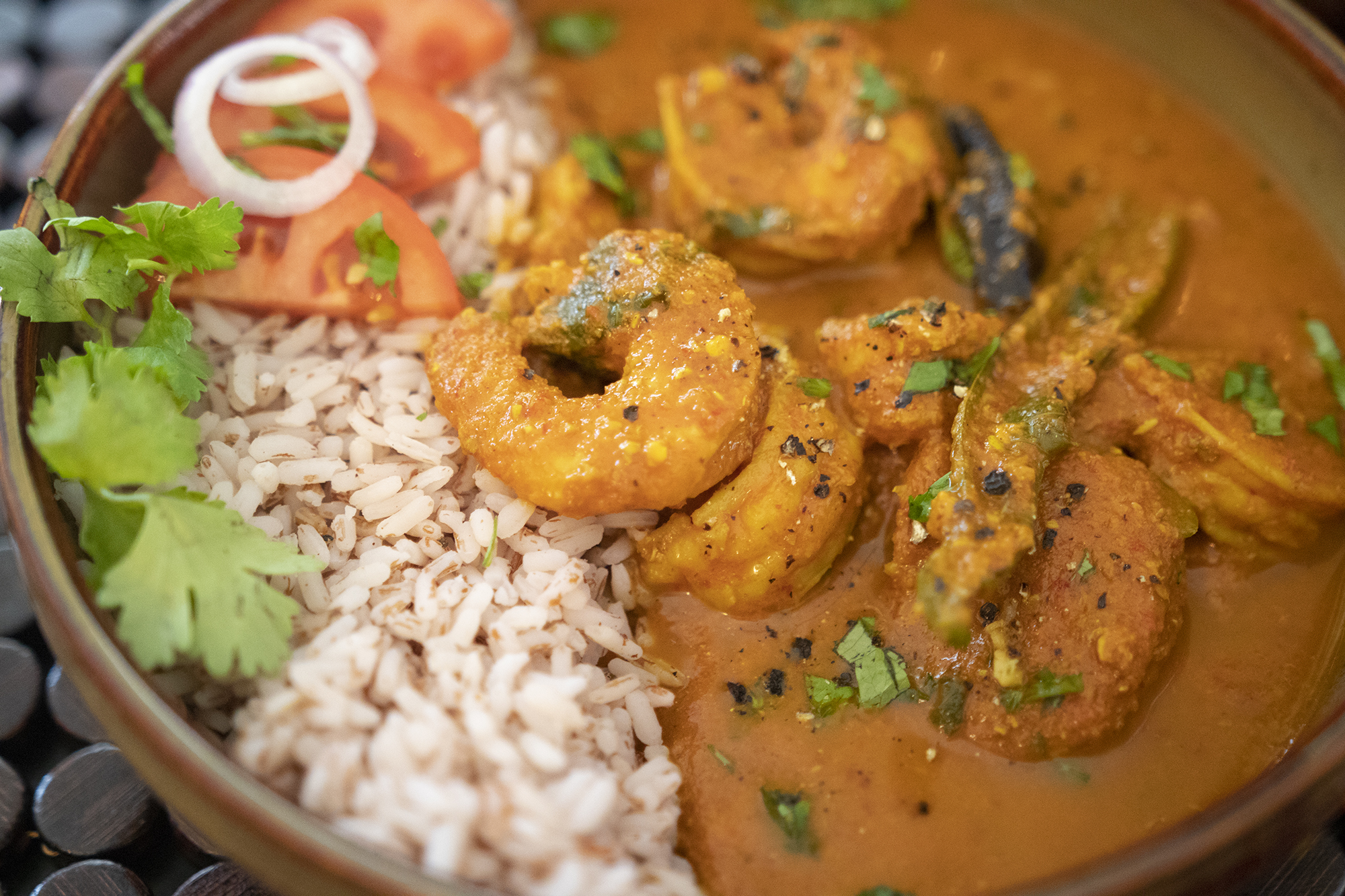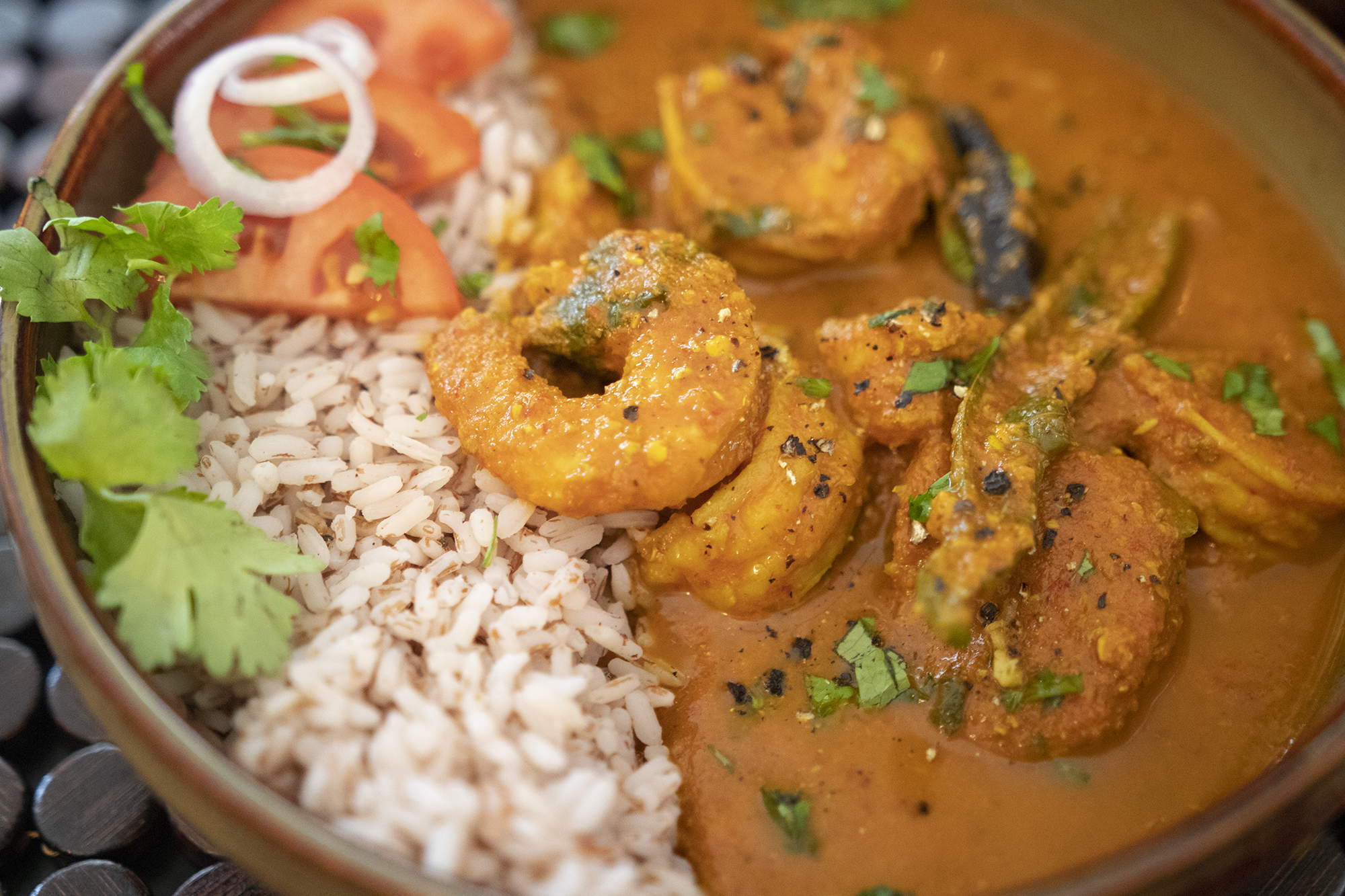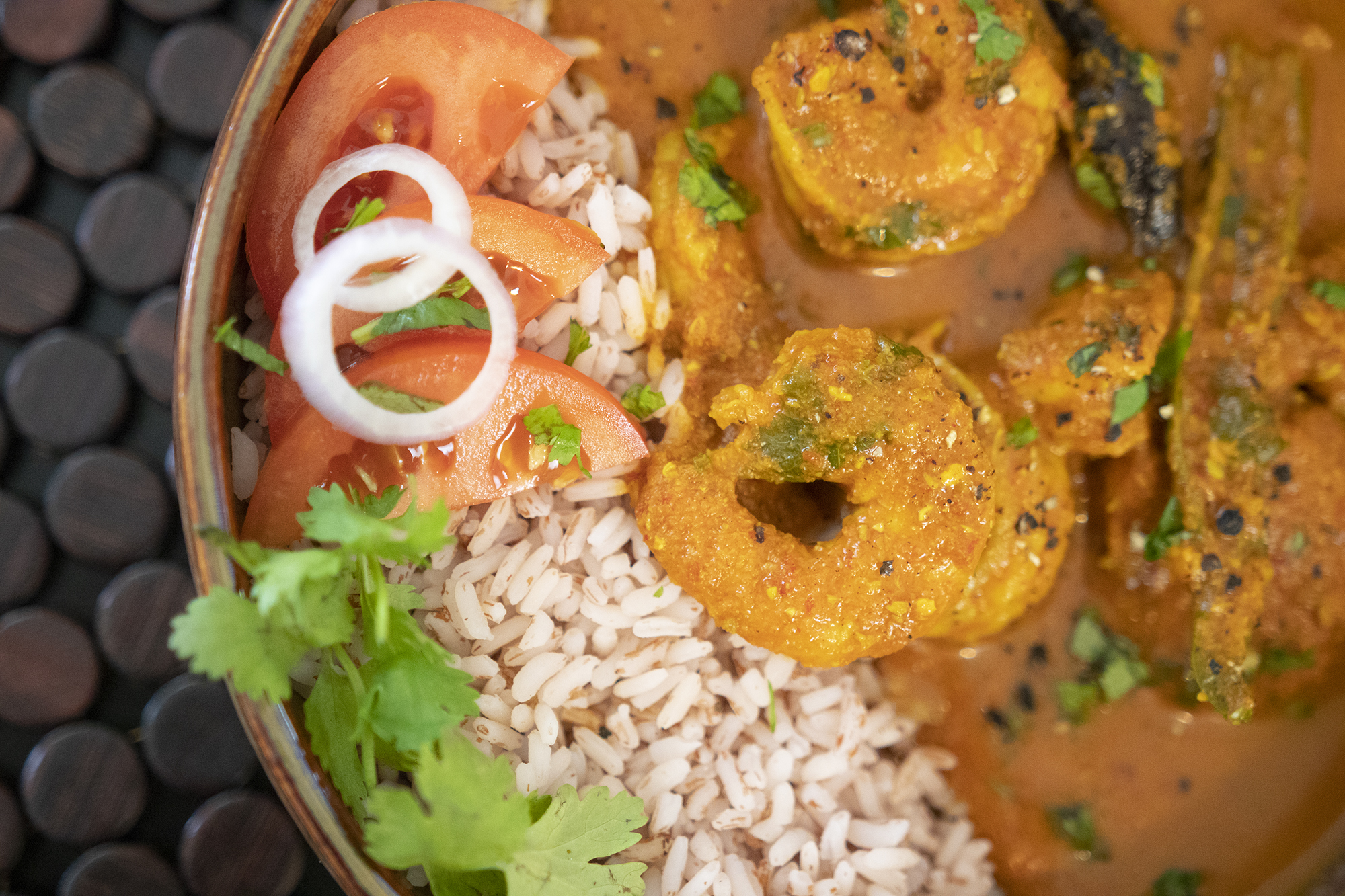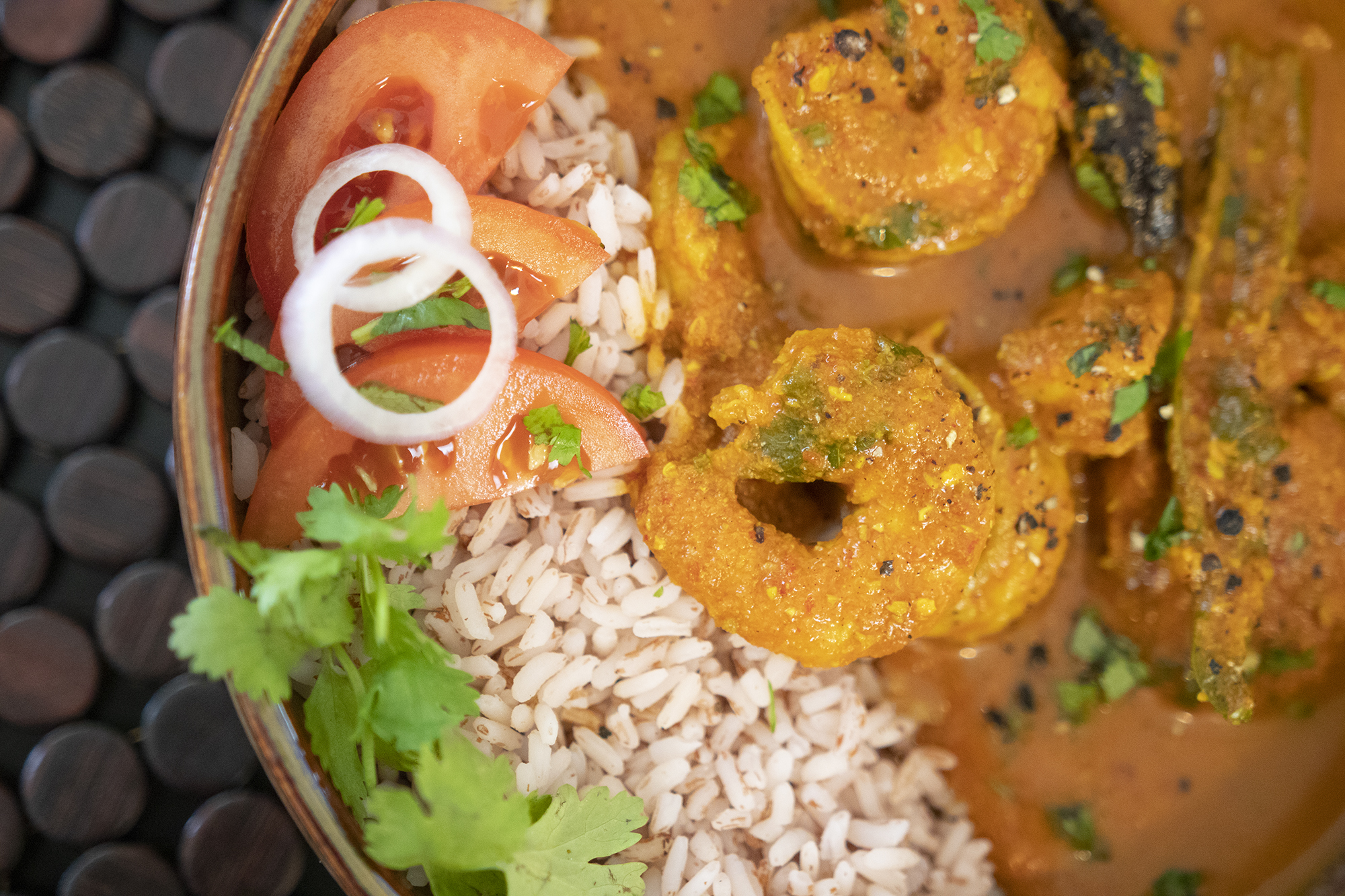 Whether you hail from Goa, Mangalore or Bombay if you're East Indian just thinking about a nice homestyle Prawn curry with some mota chawal or fat rice will make your mouth water. There are so many preparations of Prawn Curry, not just for the Goans, Mangaloreans and the East Indians but there are various other types in the Indian cuisine as well. Mother India has a long coastline, from the Arabian Sea to the Indian Ocean and up to the Bay of Bengal, the seafood is varied and plenty. From Bengal in the East, down to the tip of Tamil Nadu and up to Gujarat, the states touch the waters and enjoy the bounty of the sea.
With my Goan father and East Indian mother, Prawn curry was a staple, especially on Sundays and days of fasting when we had to abstain from meat. Secretly, I love Prawn and Shrimp so much that it wasn't much of a fast at all.
This curry starts off with the revered Kashmiri Chilli and includes all the usual suspects to make a wonderful curry blend for the Prawn or Shrimp to poach in. I hope you enjoy this amazing recipe and do check out the video.
Here are some other Prawn or Shrimp curry recipes:
Prawn Ghee Roast – https://www.youtube.com/watch?v=Ze42Ij9-1pg
Prawn or Shrimp Ambot Tik – https://www.youtube.com/watch?v=Y4zS6pa4tK8
Prawn Masala – https://www.youtube.com/watch?v=Aqkthz5aizI
Prawn with Bhindi & Bimli – https://www.youtube.com/watch?v=gkV11tQSX-k
Jhinga Makhni – https://www.youtube.com/watch?v=jjtVyCrGP7o
[youtube-subscriber nickname=kravingsblog]
Ingredients
8 Kashmiri Chillies
1 lb, 500 gms(approx.) Prawn or Shrimp
1/2 cup Onion
1/2 cup grated or shredded fresh Coconut
3 tbsps each Ginger and Garlic
1 tbsp Cumin seeds
2 tbsp Coriander seeds
1 tsp Turmeric
4 – 10 tbsps Water or as much needed
1 green Chilli slit
Salt to taste
4-5 Kokum petals
1 tbsp Tamarind soaked in 1/2 cup warm water
1/4 cup chopped Coriander
Instructions
Clean and deseed the dry chillies and add to a food processor onion, coconut, ginger, garlic, cumin, coriander & turmeric and process
Add as much water as you need to make a nice smooth paste
Shell and devein your prawn
In a pot, heat up some oil and add the shells followed by some water – this is optional to draw some nice stock out of the shells
Discard the shells and add all the ground paste and allow to heat
Add the green chilli and salt to taste
Add the kokum petals and tamarind
Add the prawn or shrimp and cook for a few minutes
Garnish with coriander and serve
https://kravingsfoodadventures.com/prawn-curry/