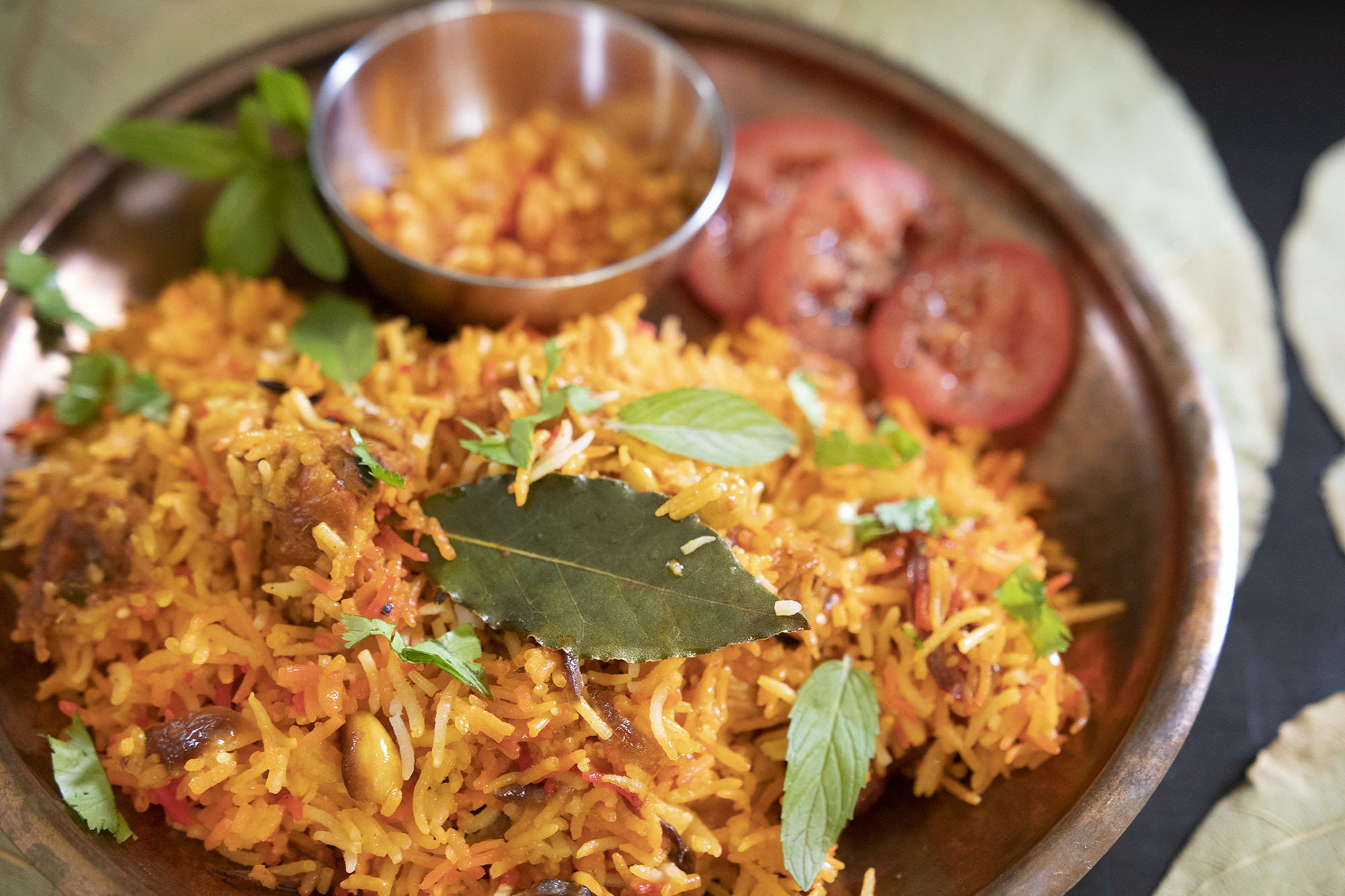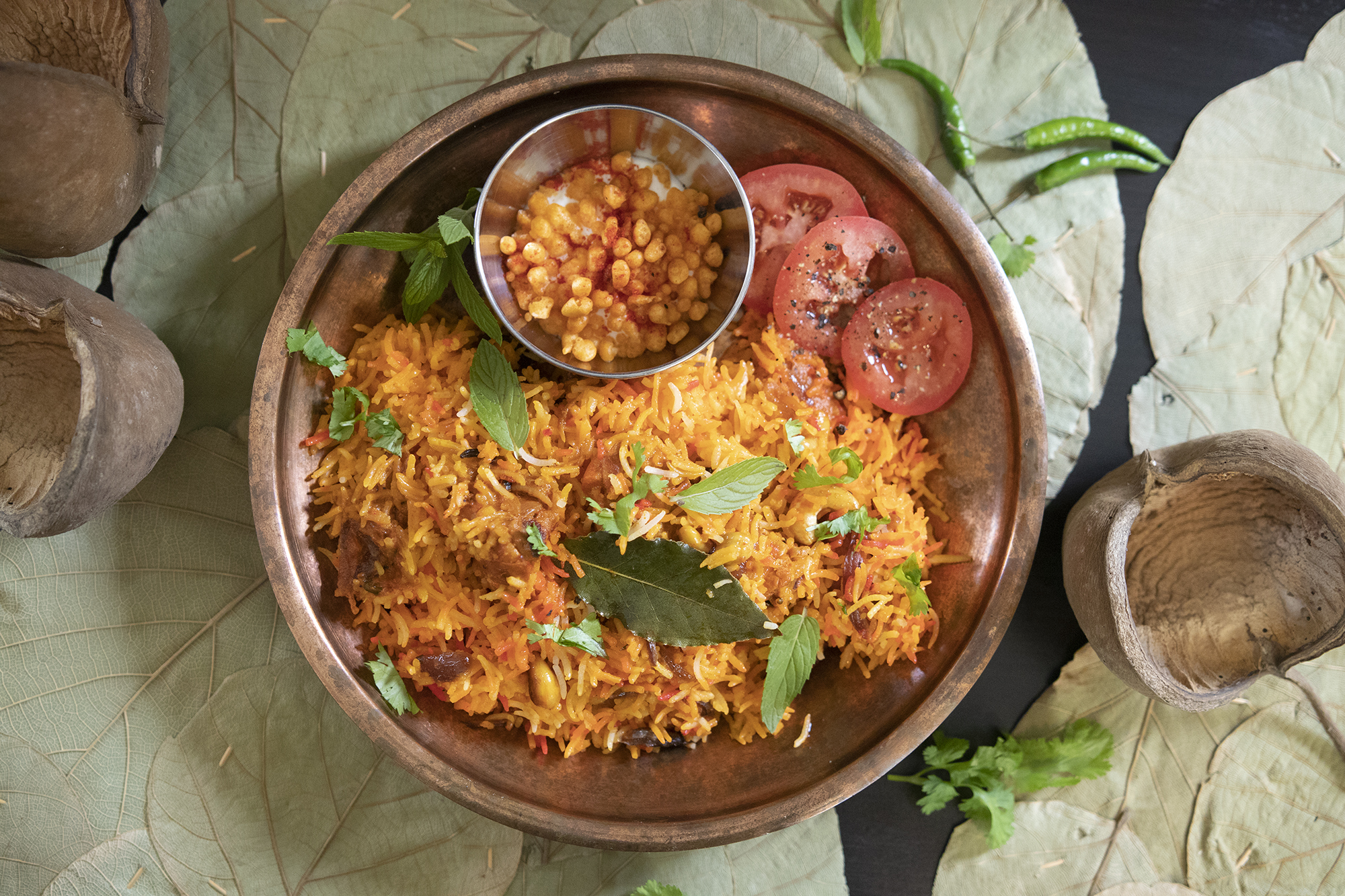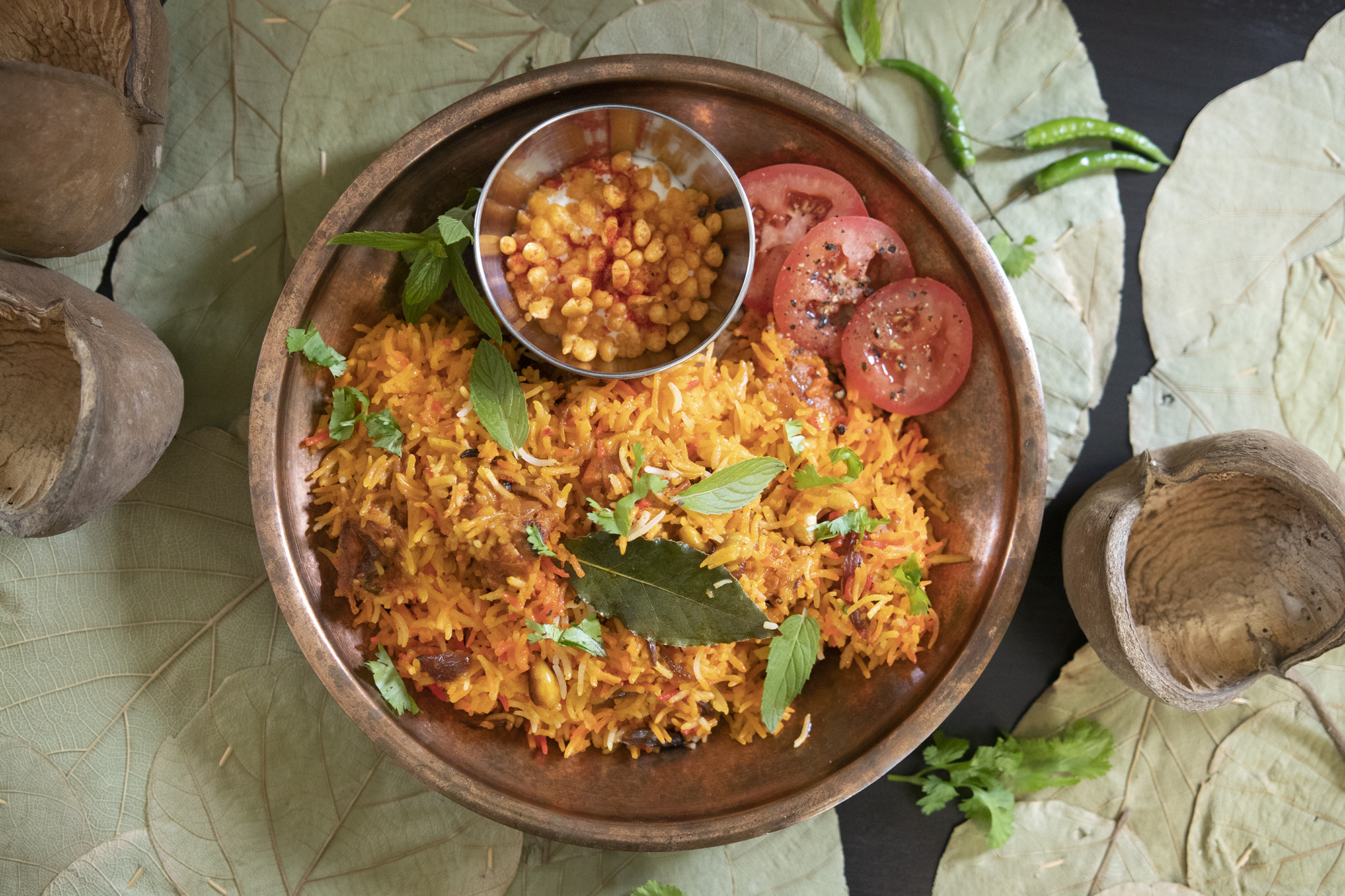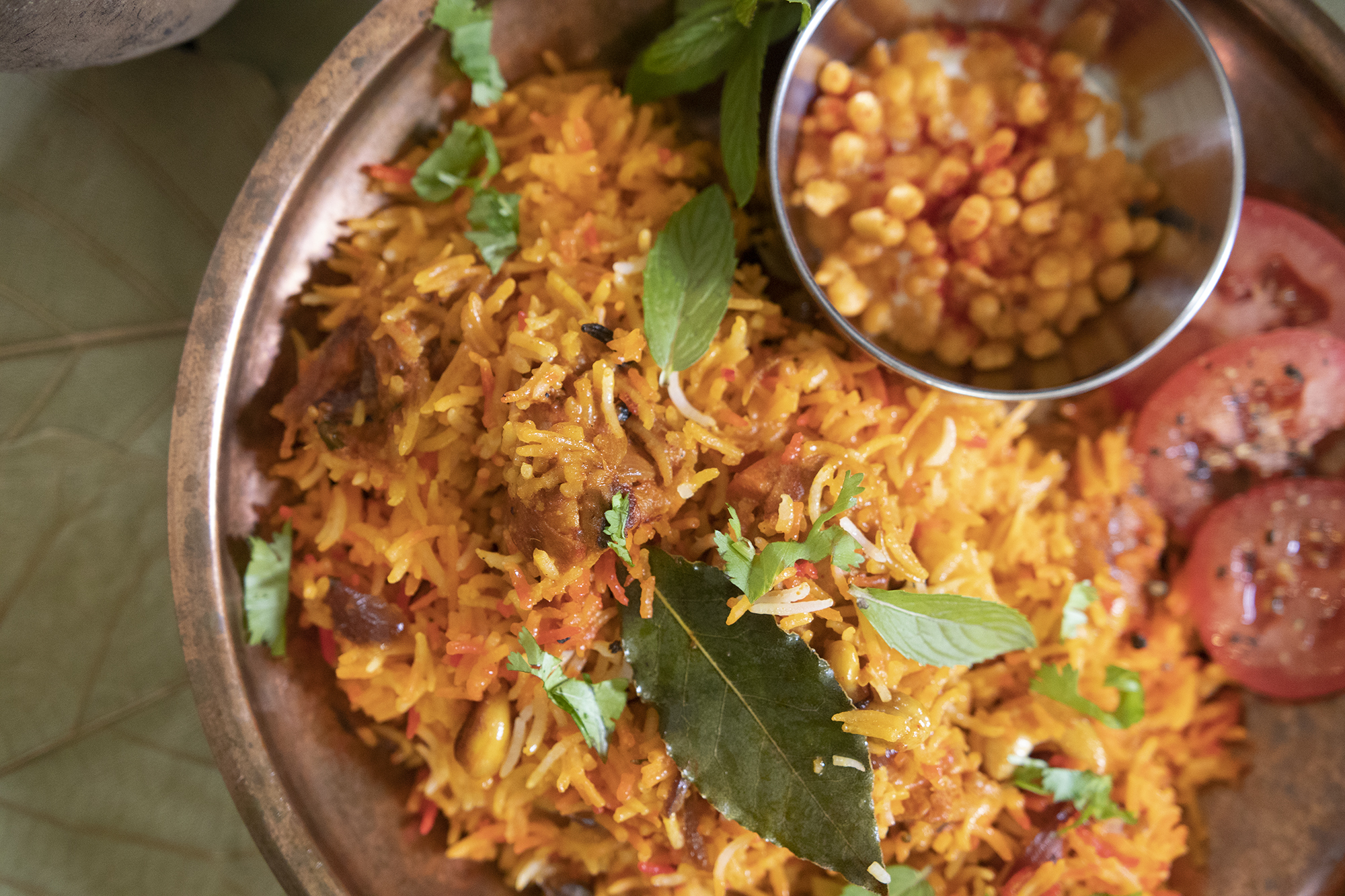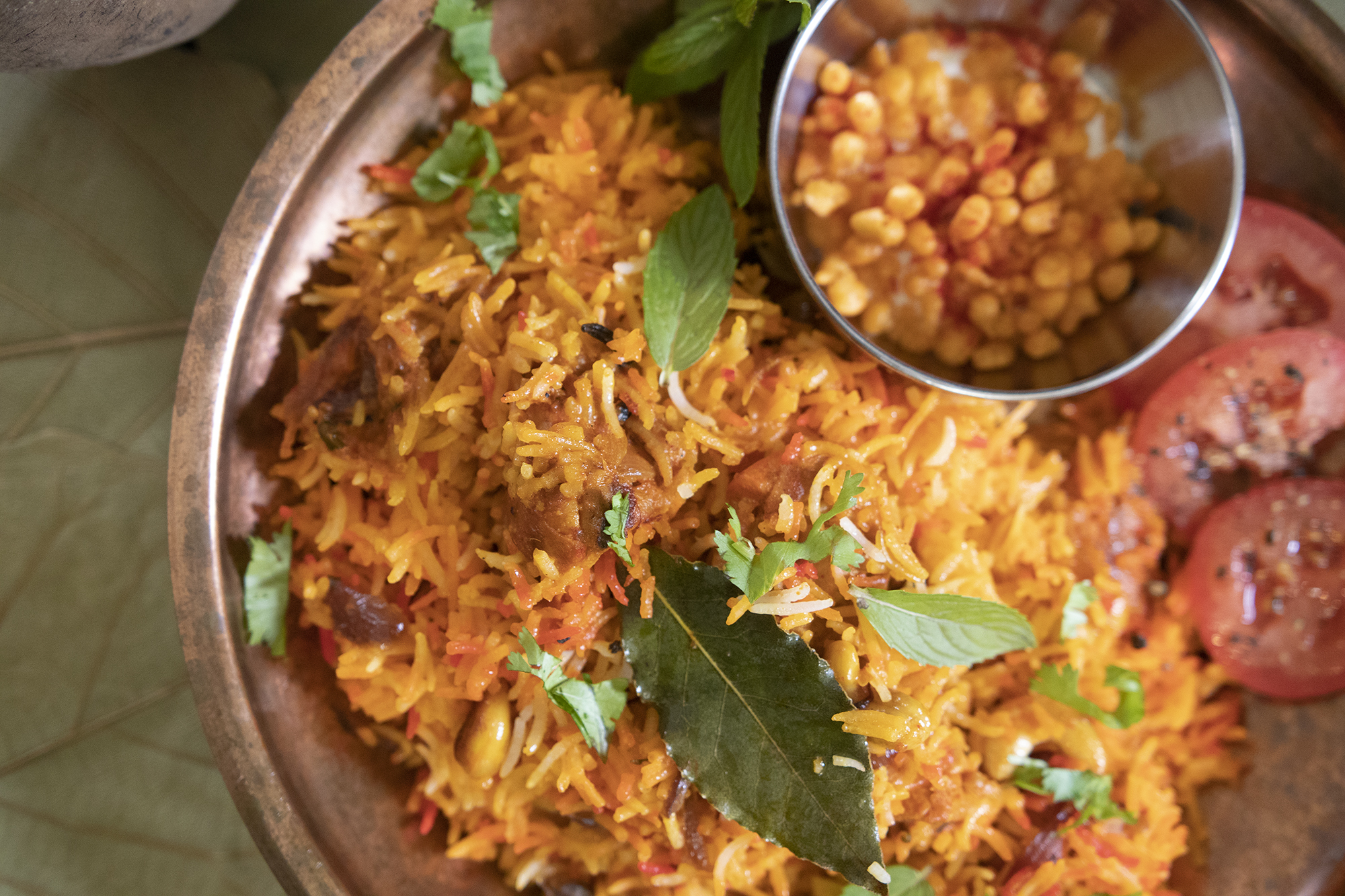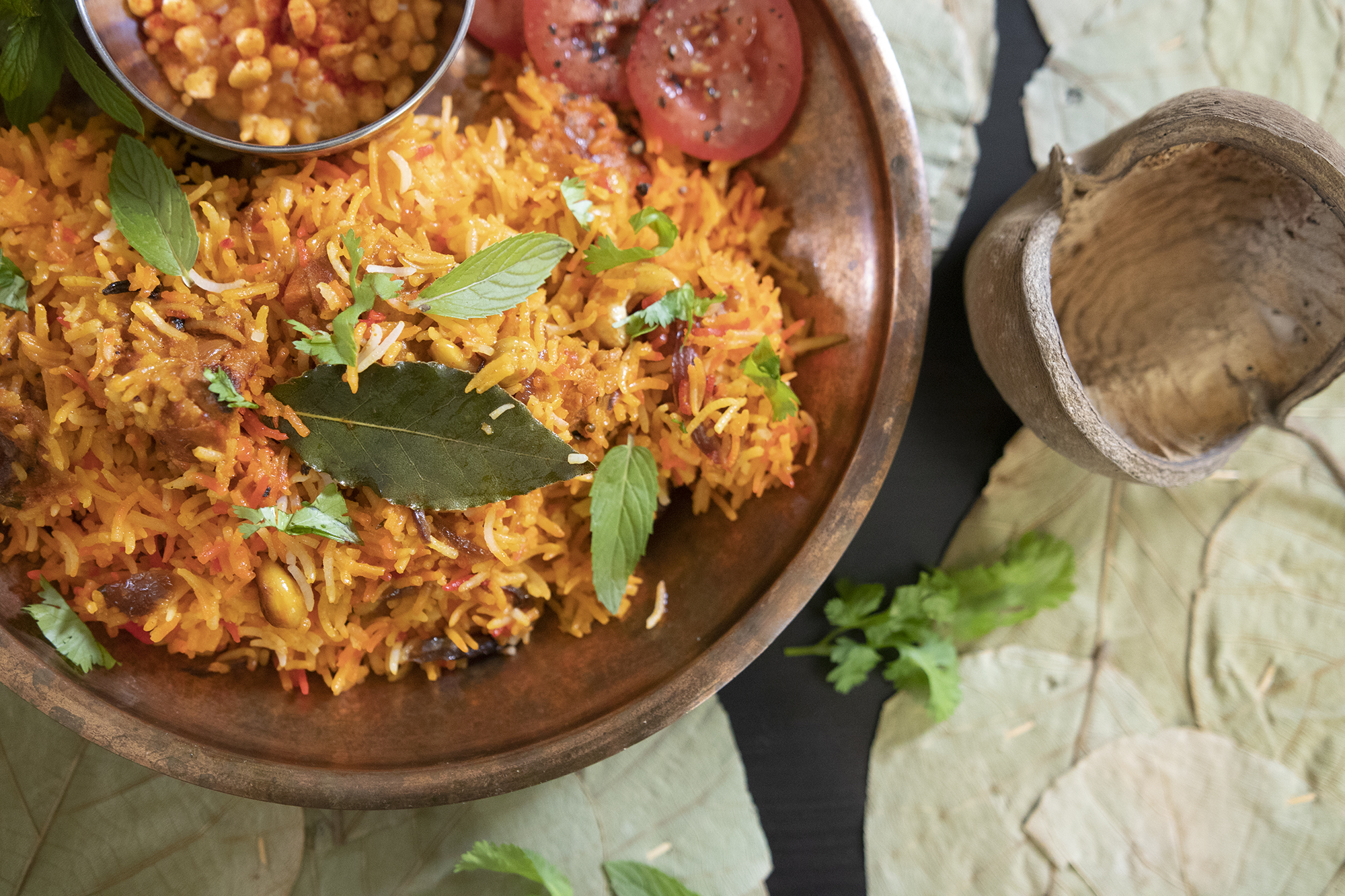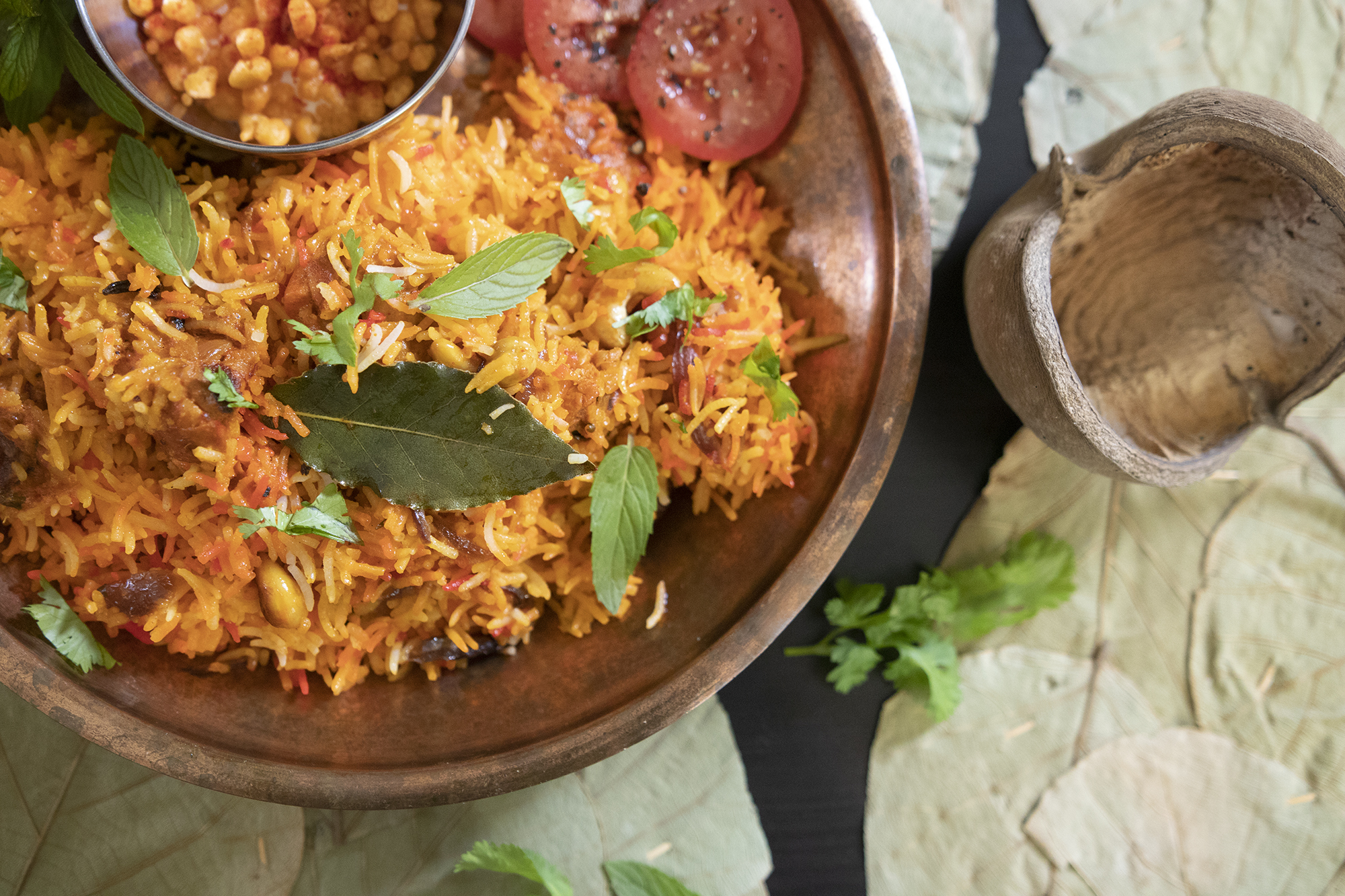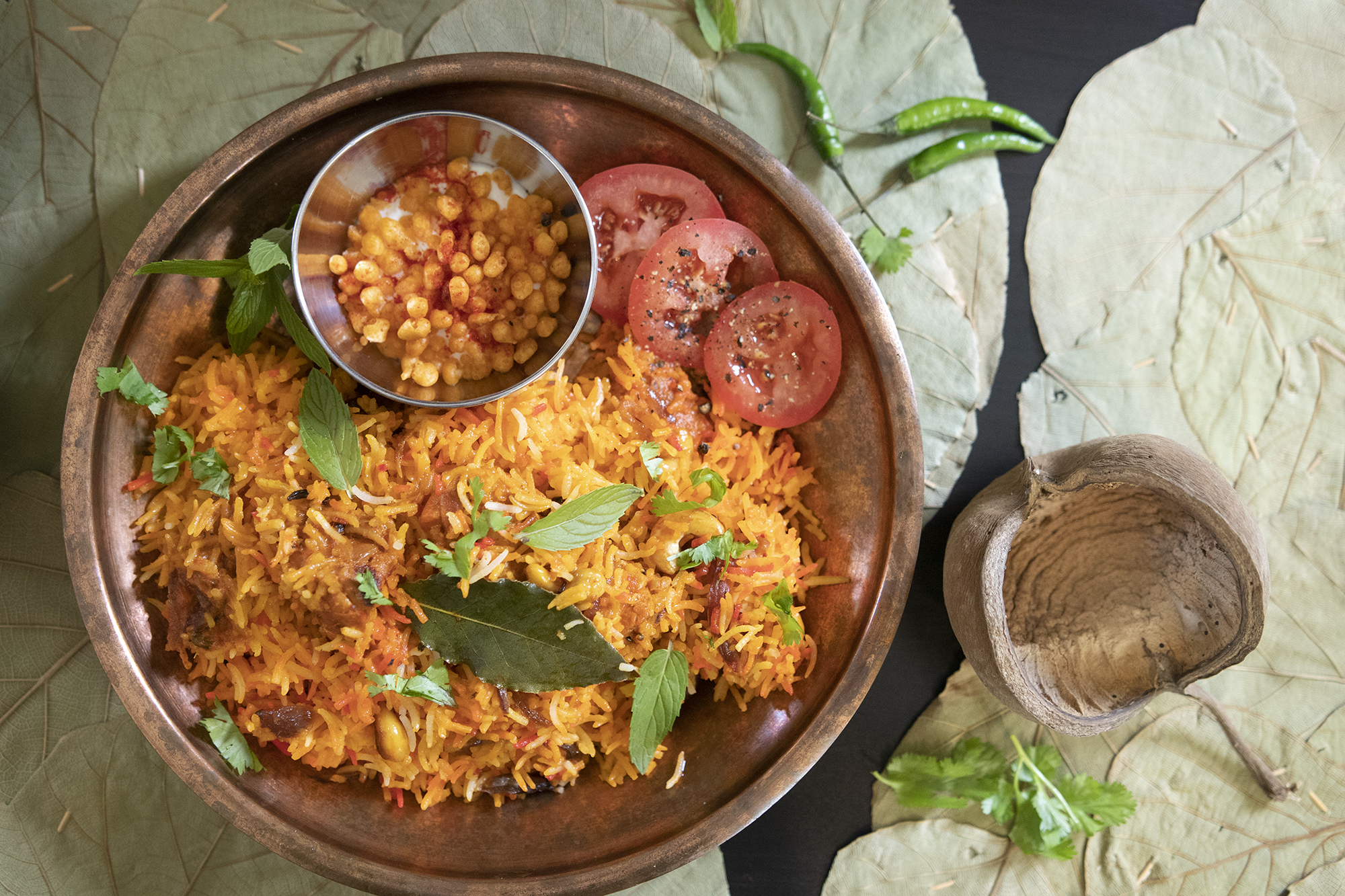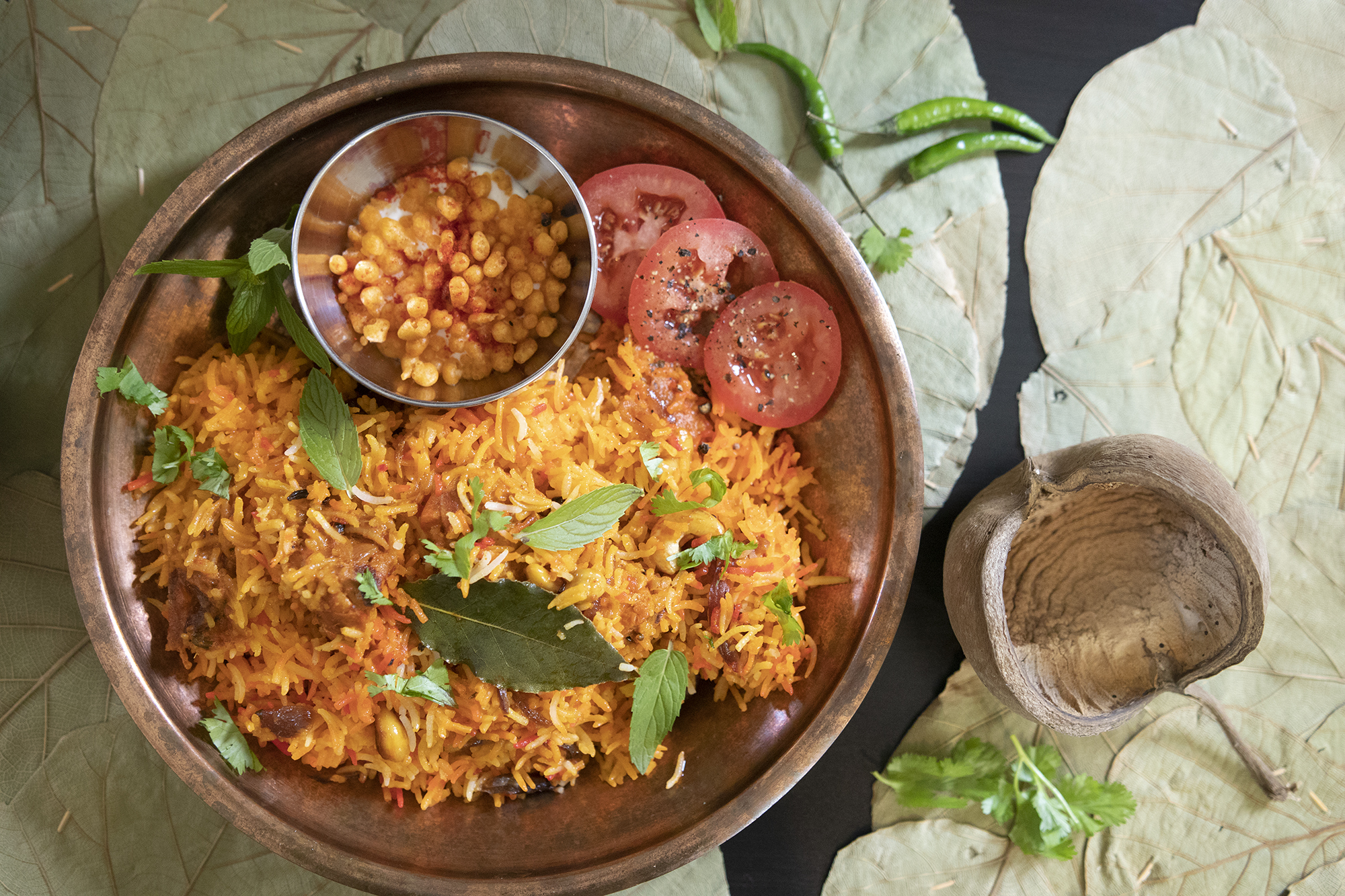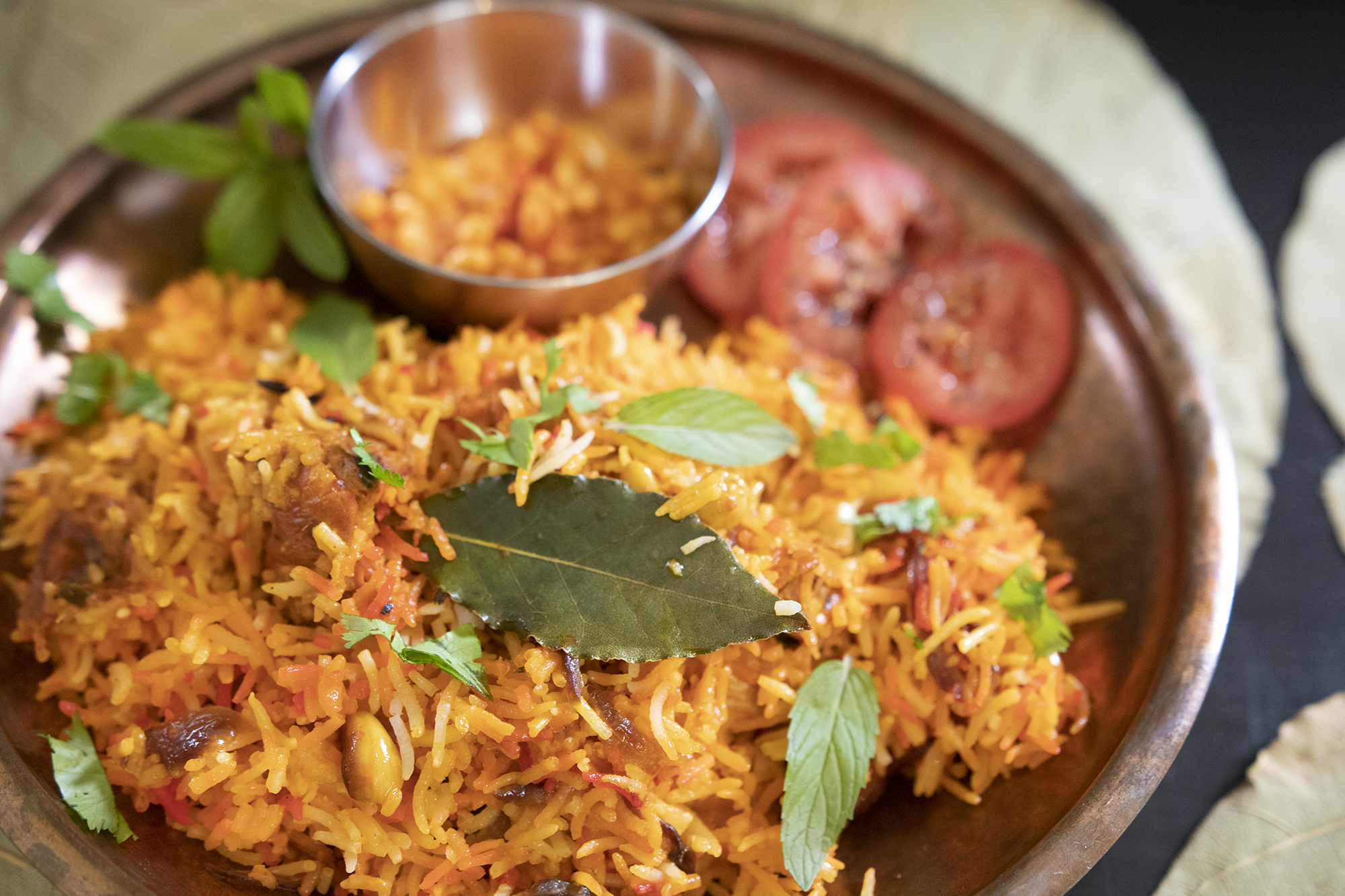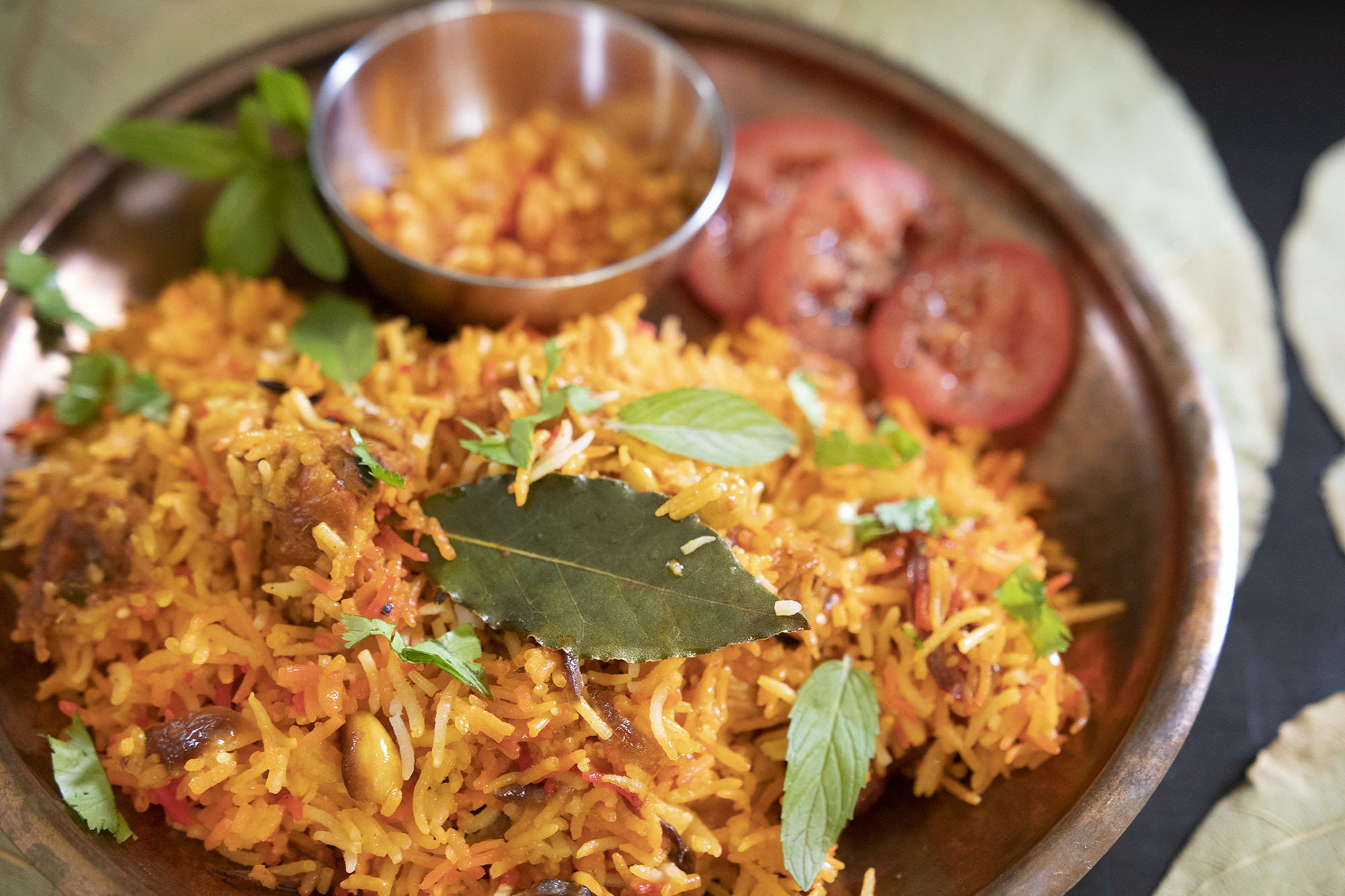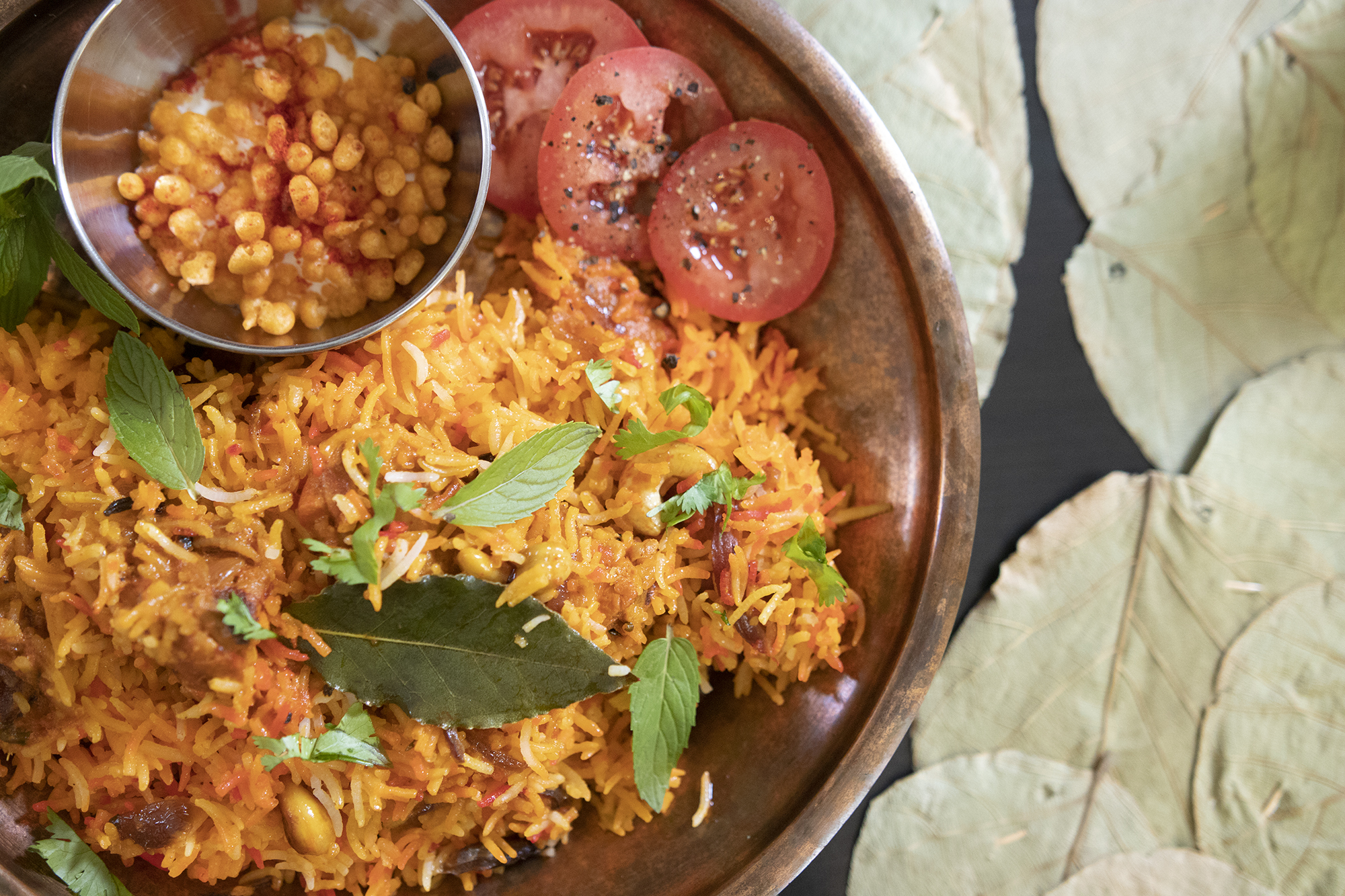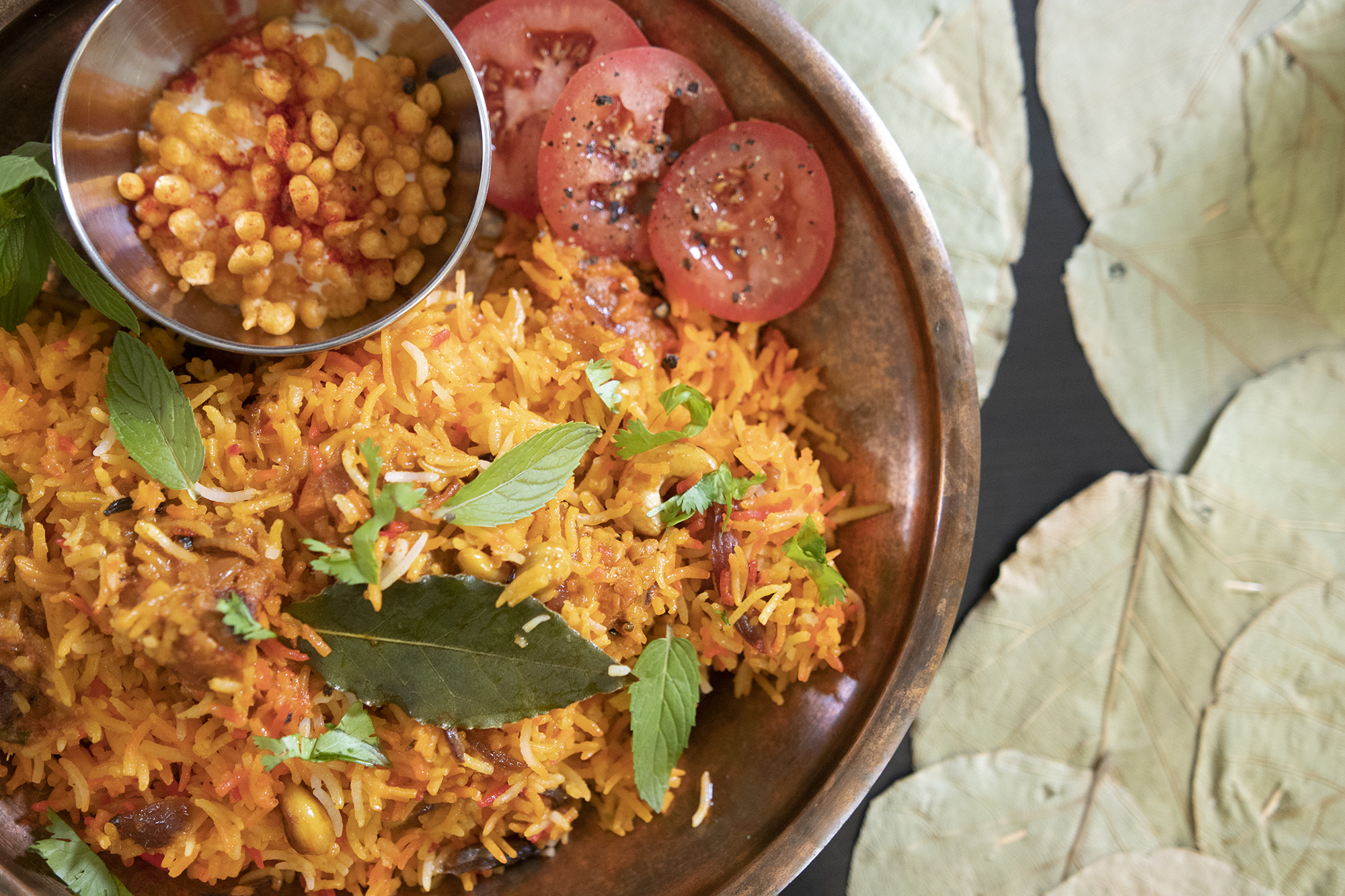 Just saying the words makes me happy … Butter Chicken Biriyani. Butter Chicken is beloved by everyone, I like to BBQ the Chicken before adding it to a delicate and creamy gravy. I had this idea a while ago to turn this into a Biriyani, but I wasn't sure if it would work … I'm so glad that I did give it a shot as this is a marriage made in heaven.
My sons who love both Butter Chicken and Biriyani gave this fusion dish a big thumbs up!
[youtube-subscriber nickname=kravingsblog]
Ingredients
2 cups long grained Basmati rice
1 lb boneless chicken thigh ( approx 500 gms )
1 cup Tandoori marinade
Salt to taste
1/4 cup of oil
2 cups sliced Onions
8 whole Cashews
1 tbsp chopped dry Coriander
1 tsp sliced green Chillies
1/4 cup Butter
1/2 tsp Chilli powder
1/2 tsp Turmeric
1/2 tsp Coriander powder
1 tsp Pav Bhaji
Salt to taste
2 cups of blanched and pureed Tomato
1/2 cup heavy or whipping cream
Drain out all the water from the rice and add fresh water and drain it out again till the water is clear.
2 cups Basmati rice
Add 4 cups of water 1 tbsp Salt and bring to the boil
Pinch of Saffron strands
1/2 cup hot Milk
1 - 2 inch stick Cinnamon
2 Star Anise
2 black Cardamoms
5 green Cardamoms
8 Cloves
2 Bay leaves
Salt
1/4 cup melted Ghee or Butter
Pinch Food colouring
Instructions
Marinate the Chicken in the tandoori marinade, preferably overnight
Start by soaking the rice at least for an hour and then wash and drain
Skewer the Chicken and half cook on the BBQ – you can also use the oven or pan fry the pieces
In a pot add the oil and fry the onions
When the onions are brown but still soft, remove half and keep aside
Continue cooking the second half and add the cashews and remove when the onions are darker and crispy(but not burnt) and keep aside
In the same pot add the coriander and the green chillies
Add the soft onions back in followed by all the powdered spices
Add in the Chicken and follow with the tomato puree and stir well
Add salt to taste and cook for a few minutes so the chicken is completely cooked
Add the cream and mix
Cook the rice in the water and salt till half cooked
Add saffron threads to hot milk and allow to steep
Remove and drain any extra water
Layer the rice over the gravy
Add the melted ghee
Add the fried onions and cashews and the saffron milk
Seal with foil, cover and cook for 20 – 25 mins
Gently stir with a fork and serve with fresh mint and coriander
https://kravingsfoodadventures.com/butter-chicken-biriyani/
Check out the video!