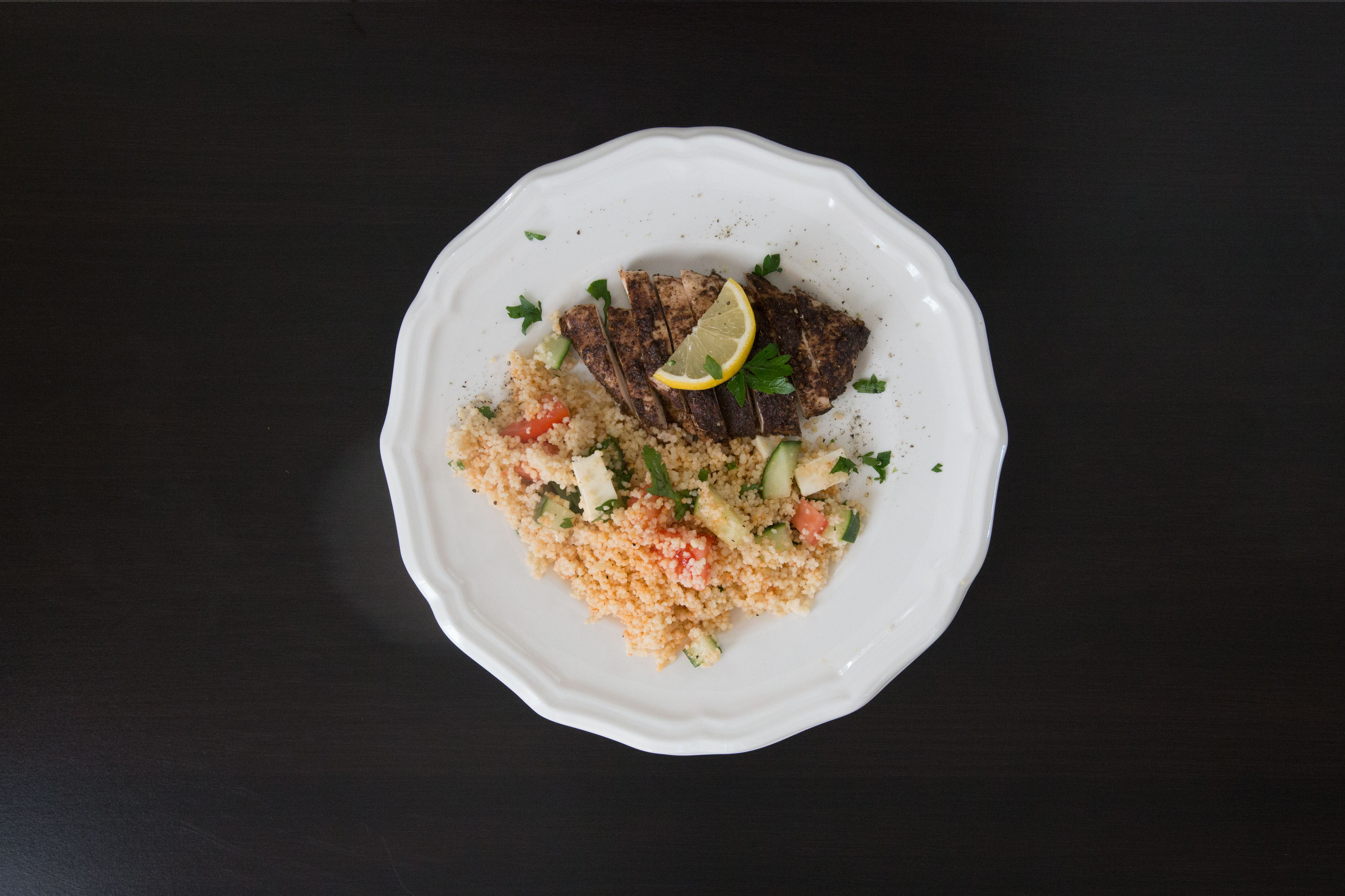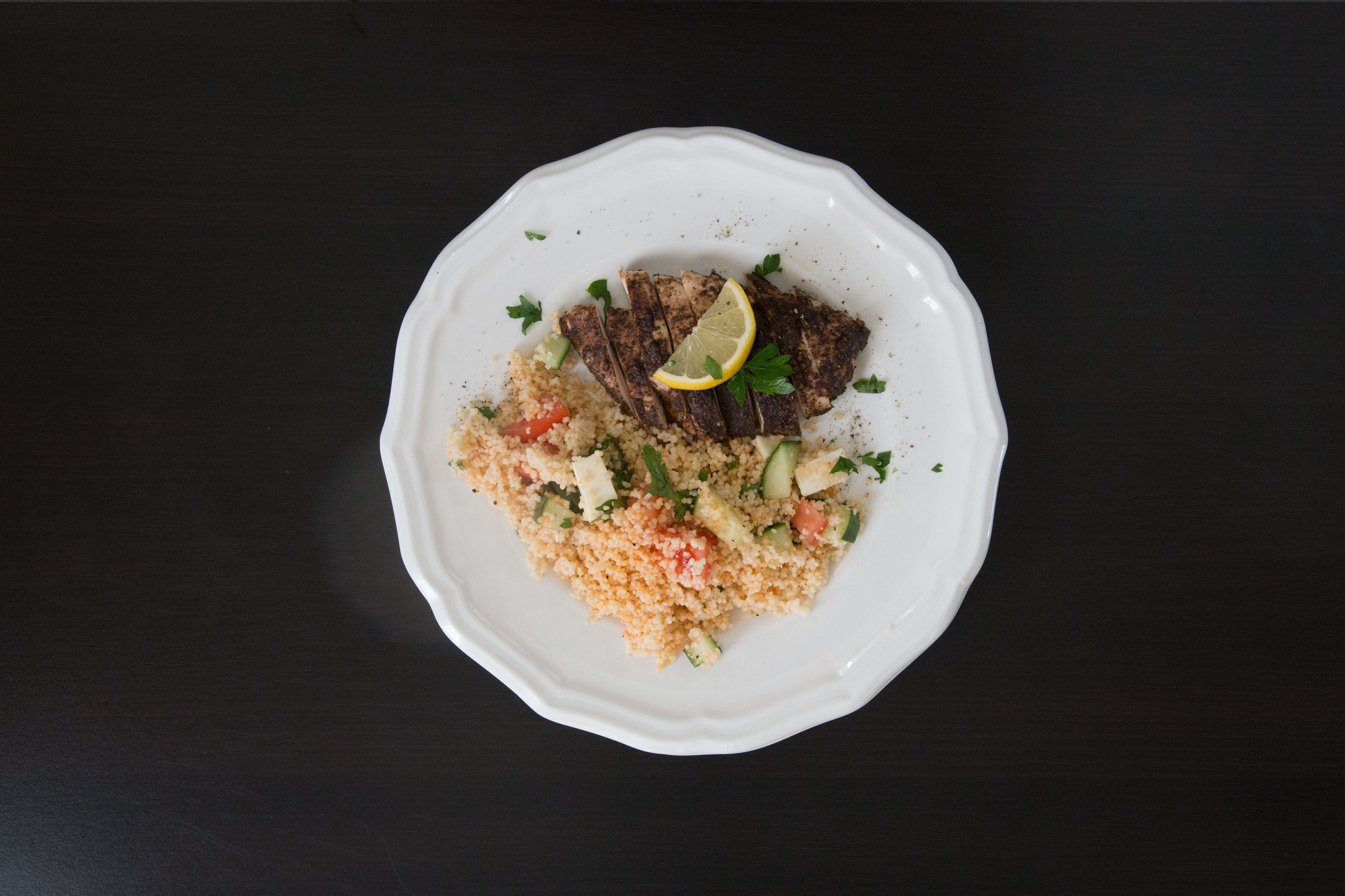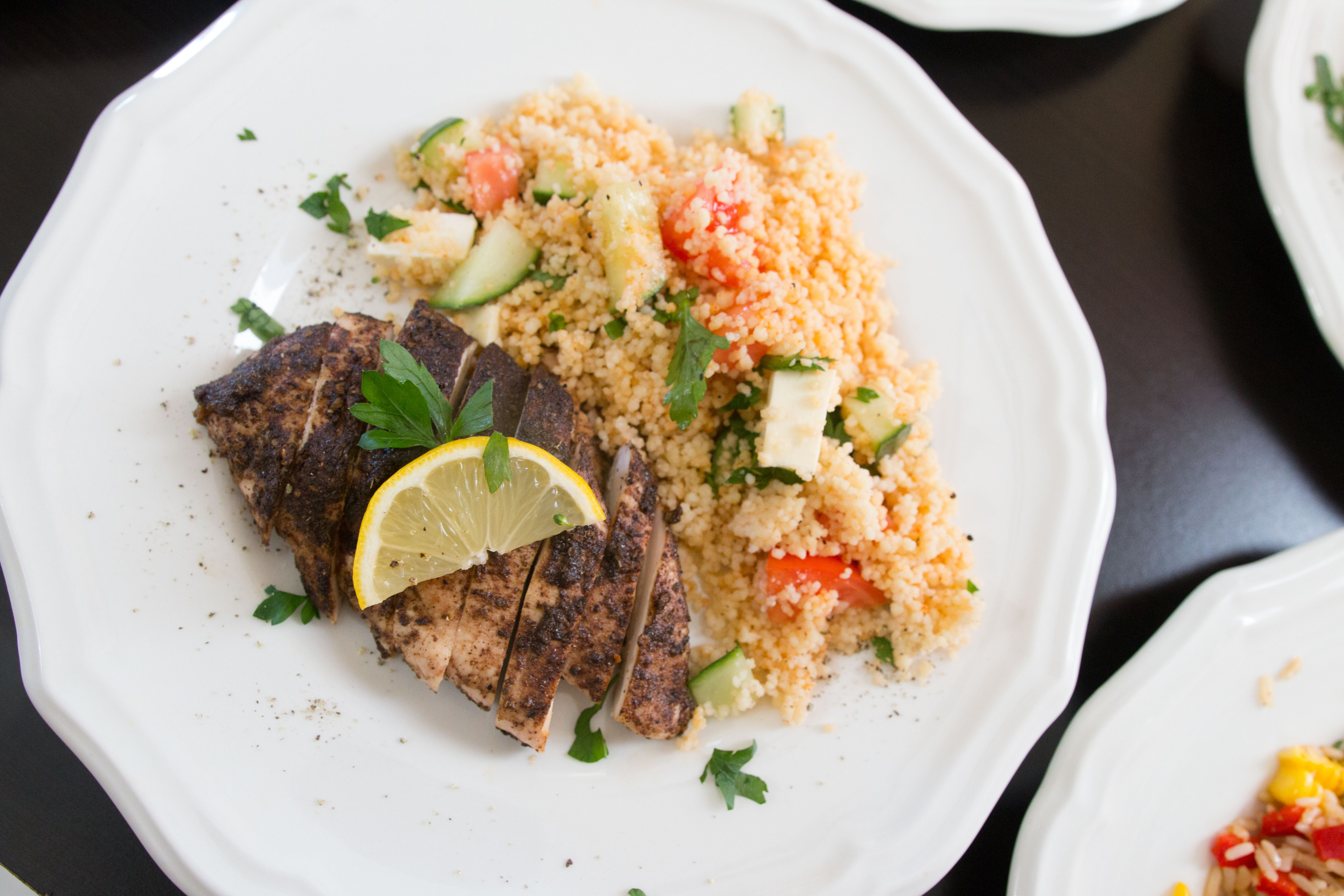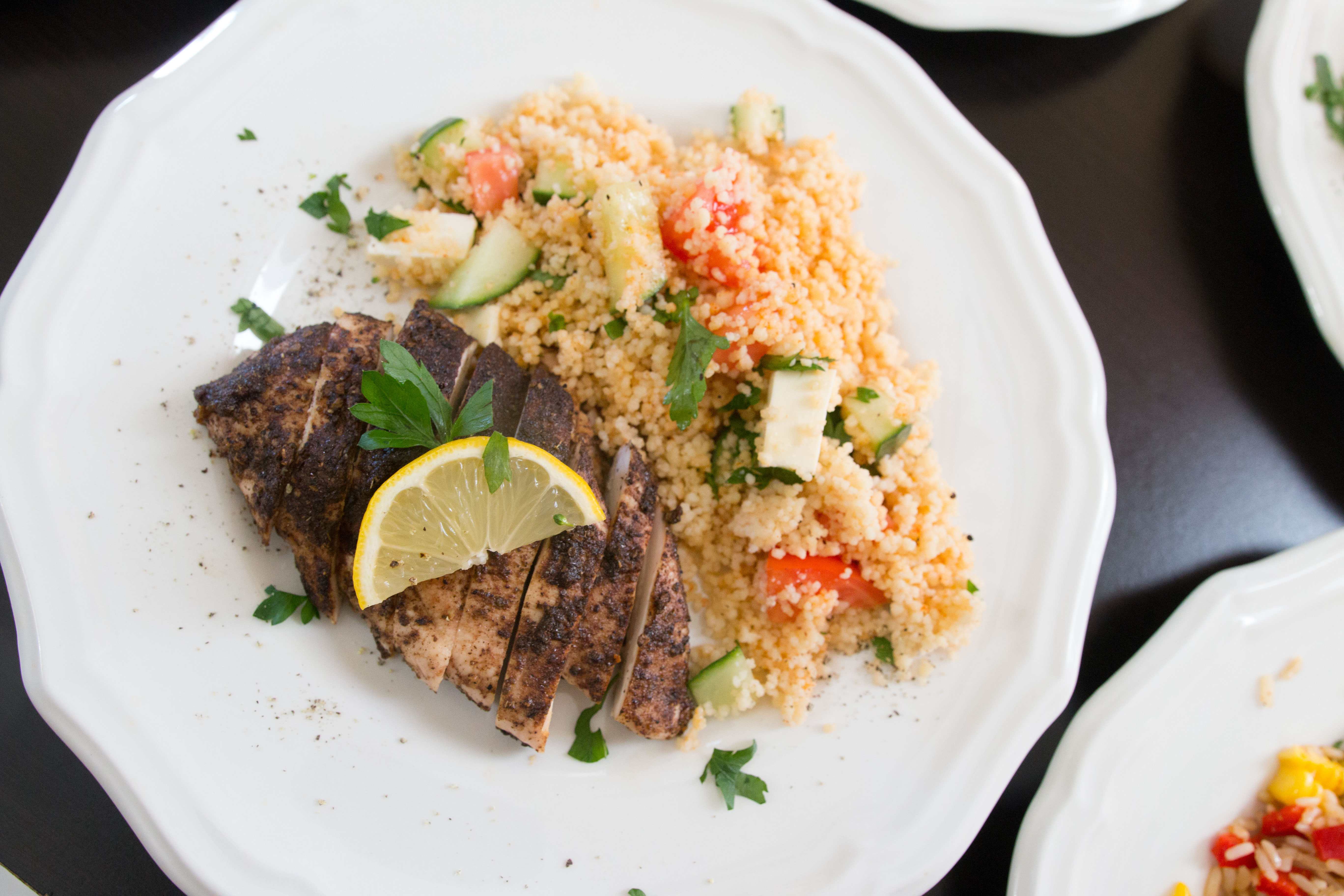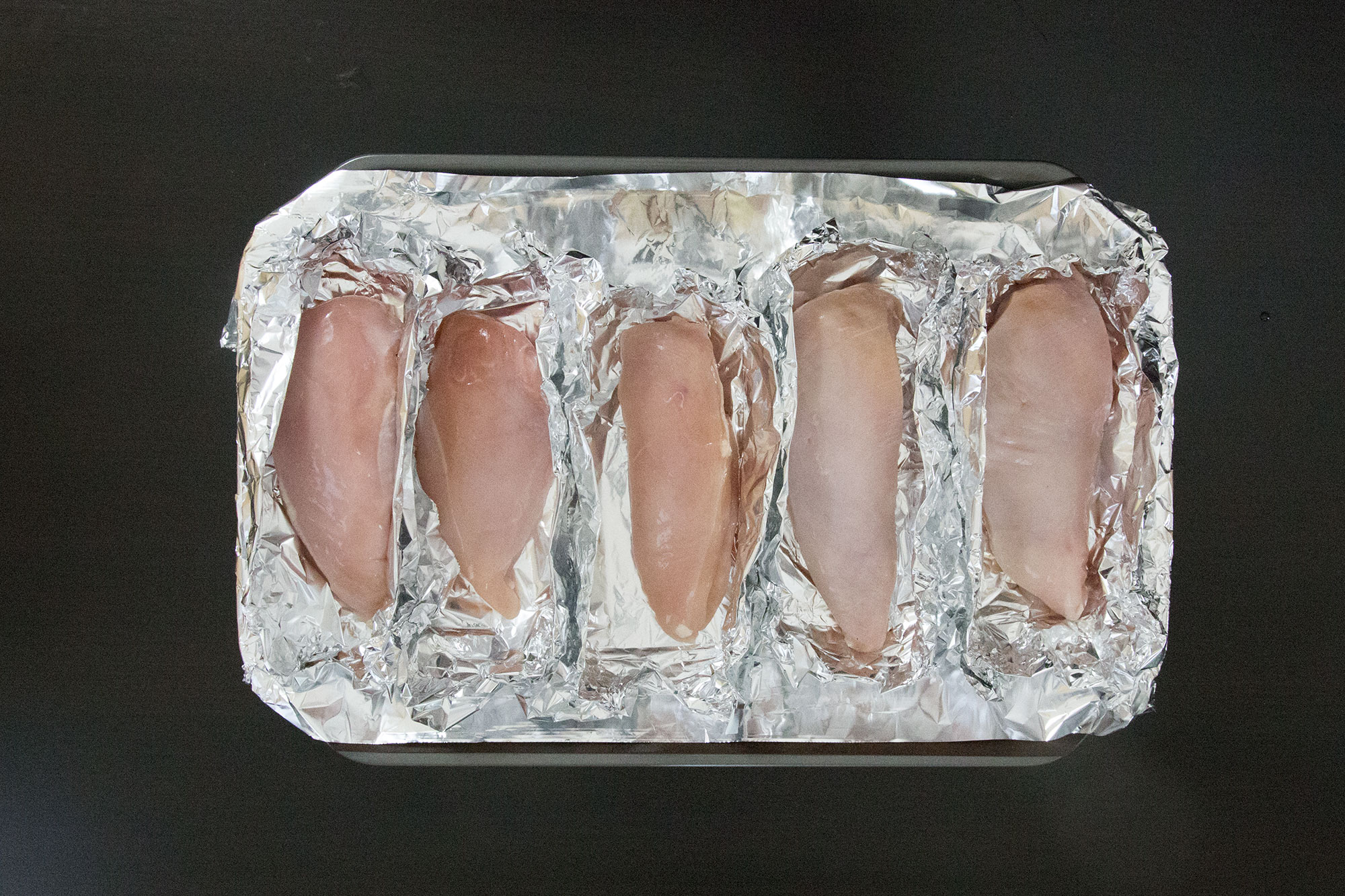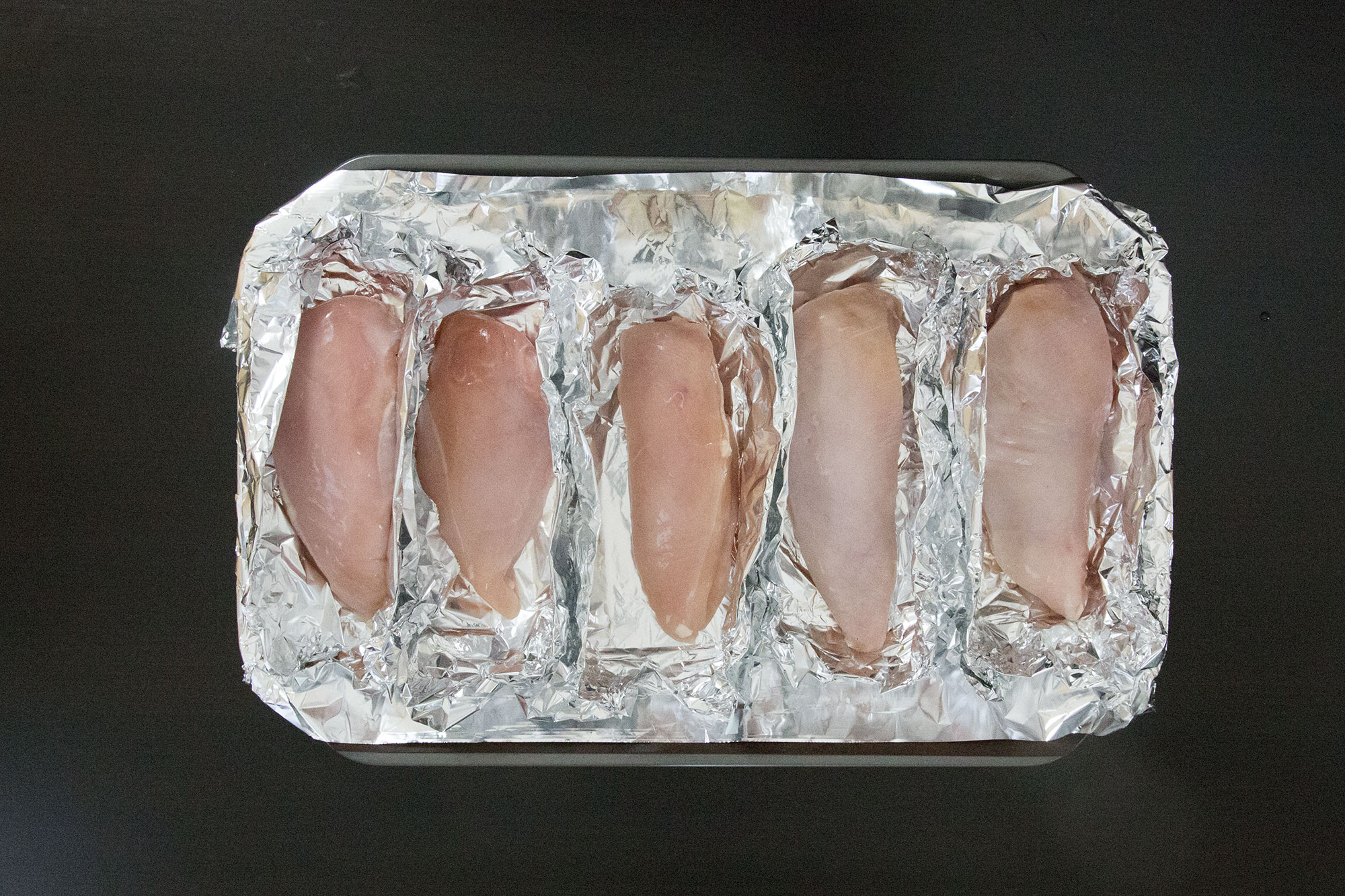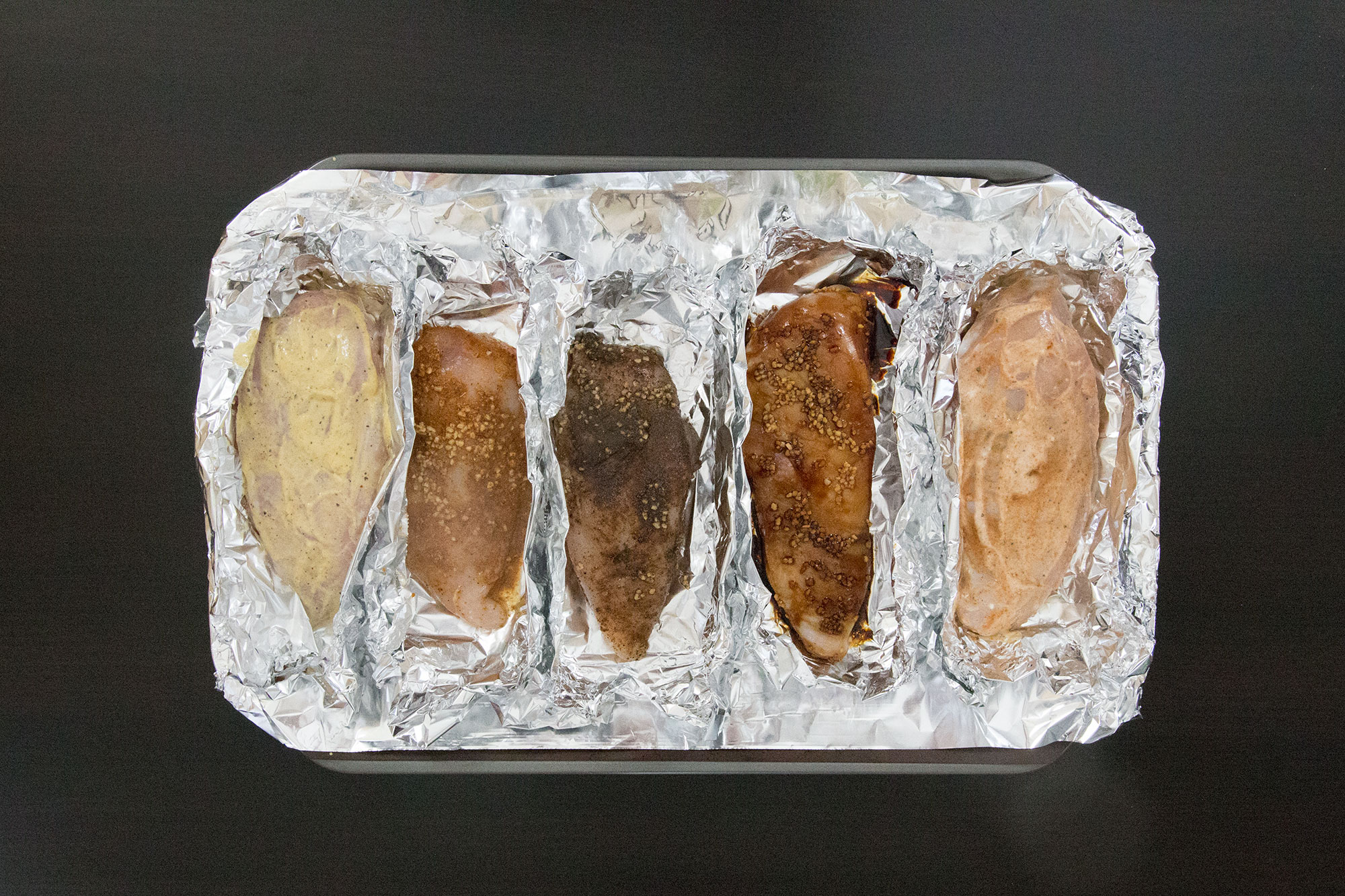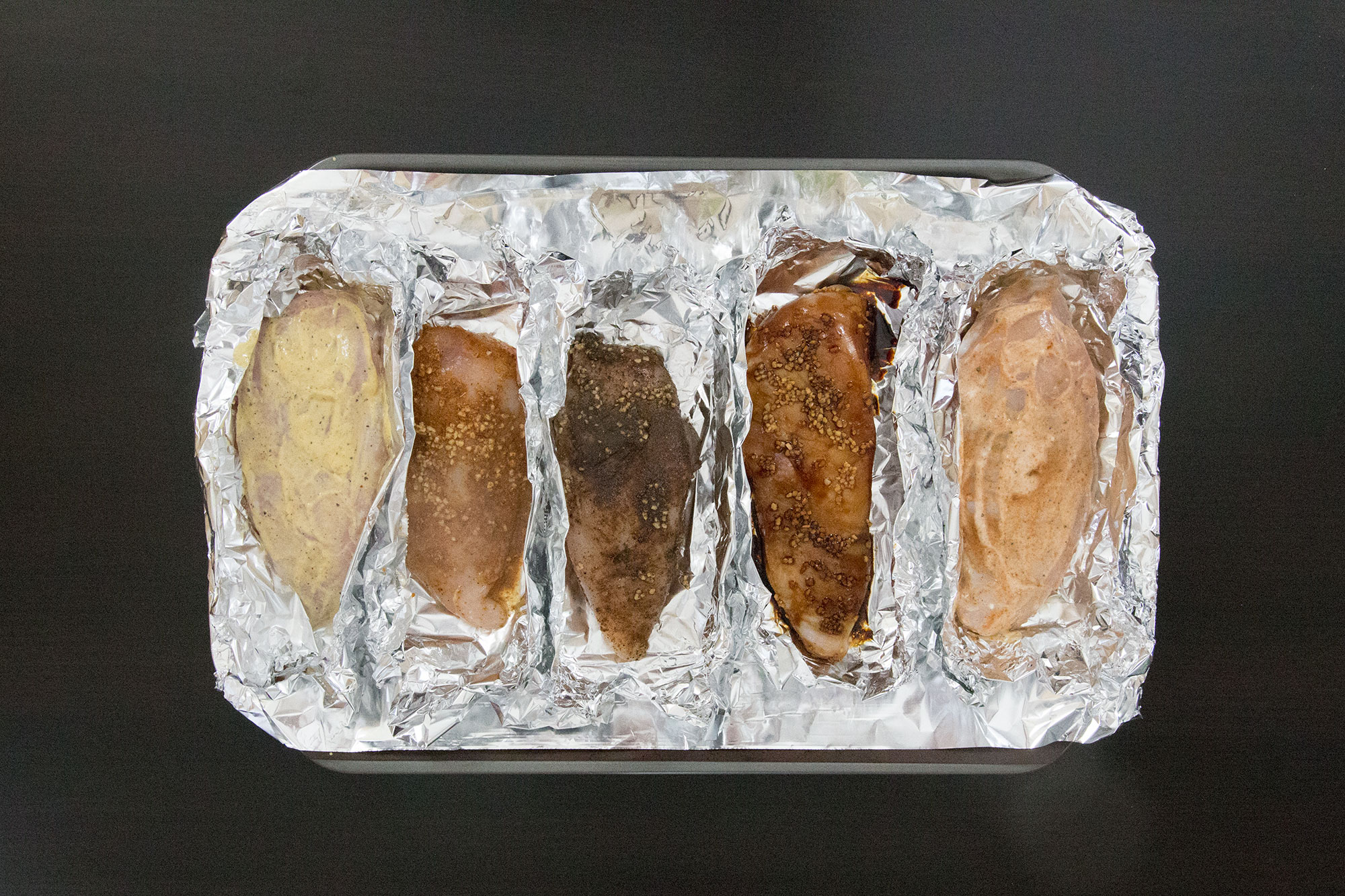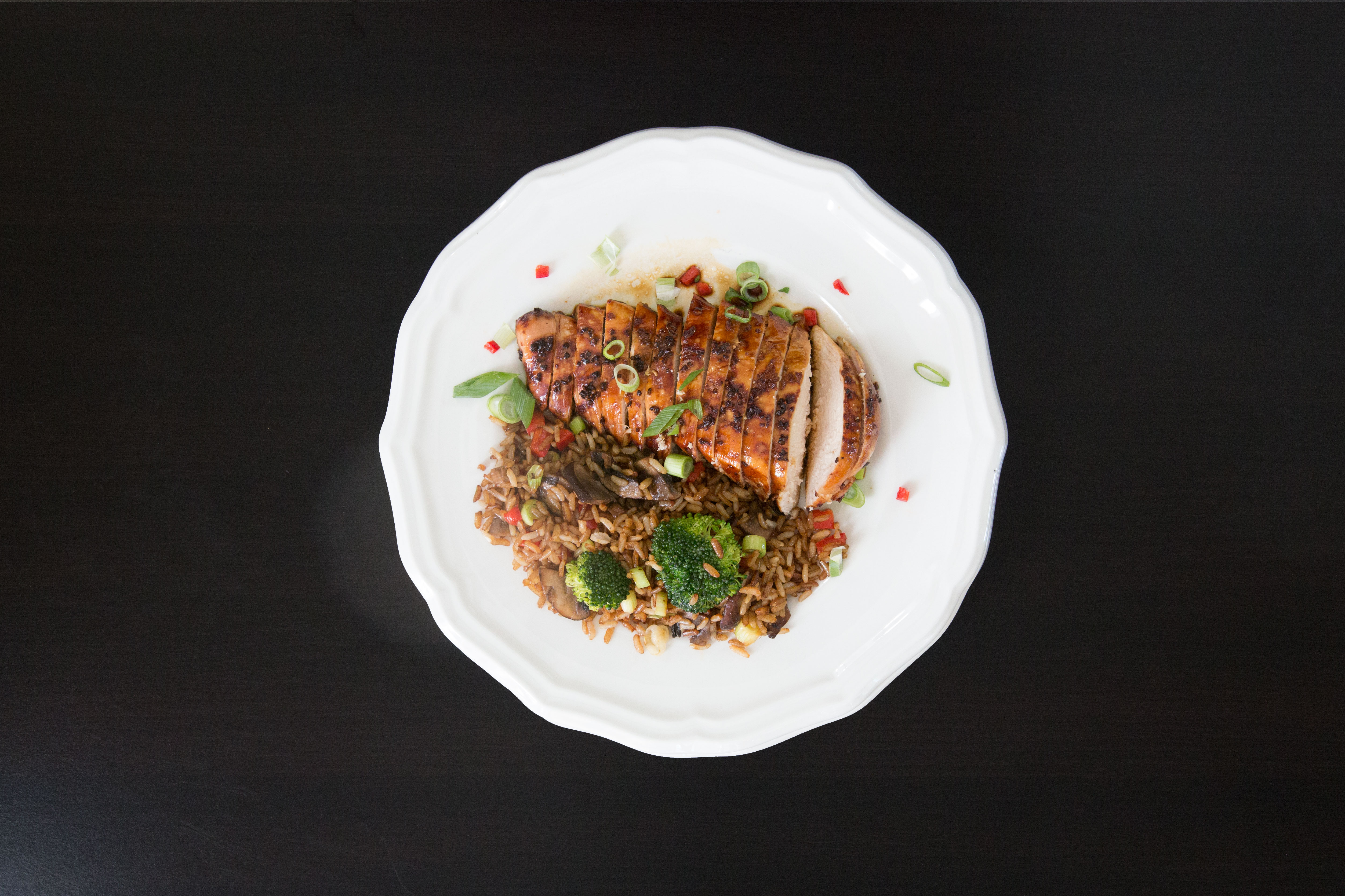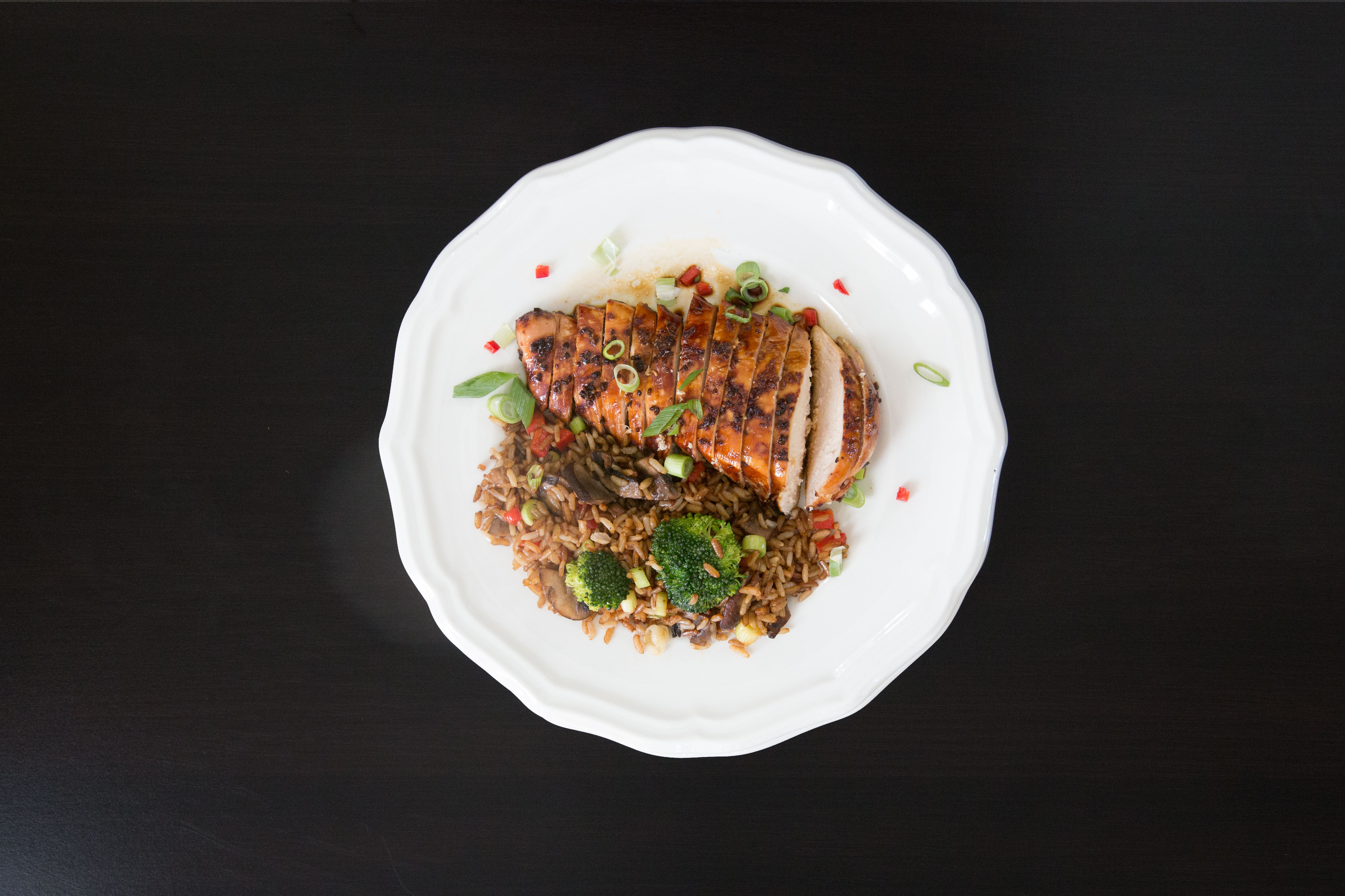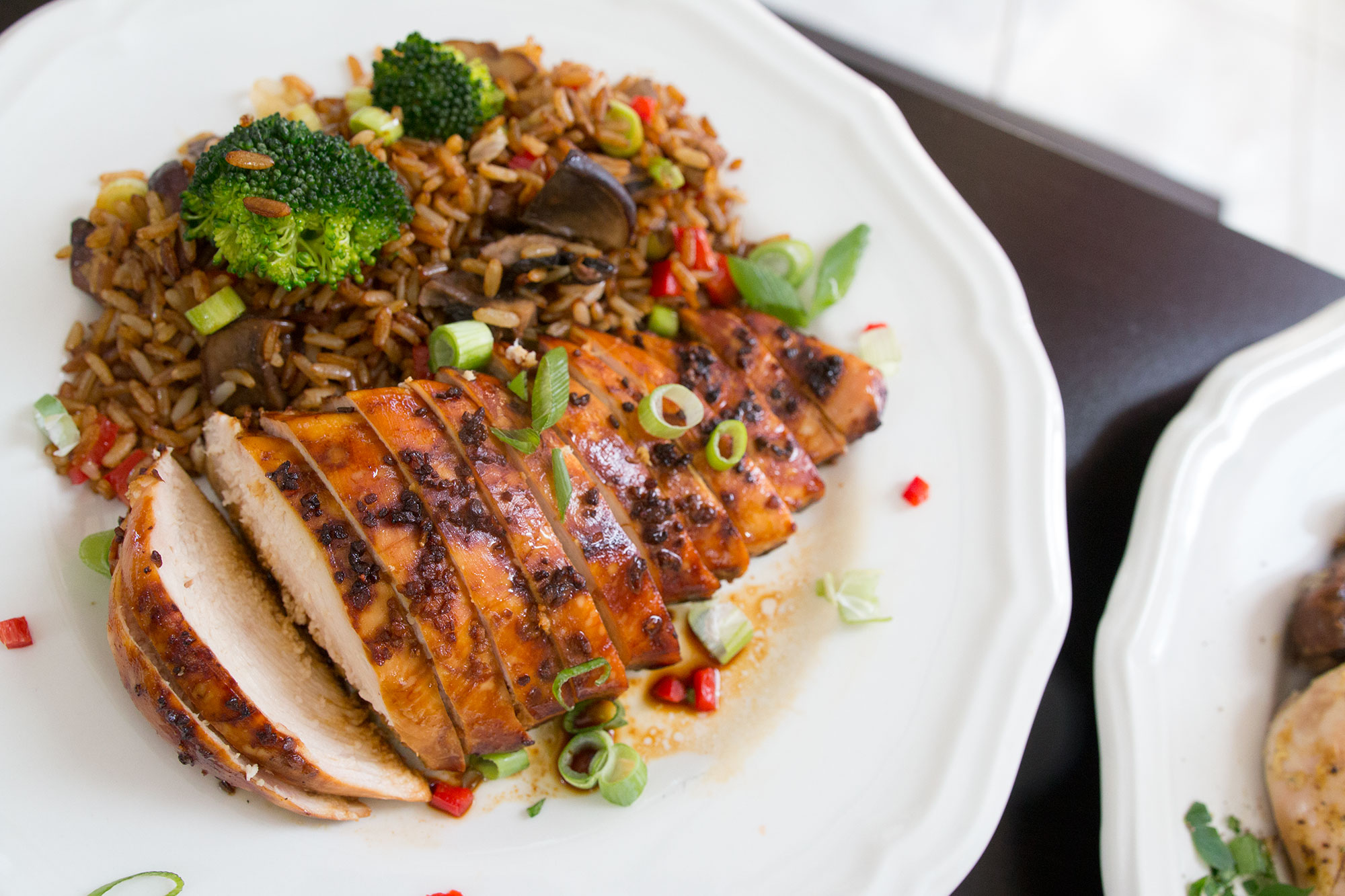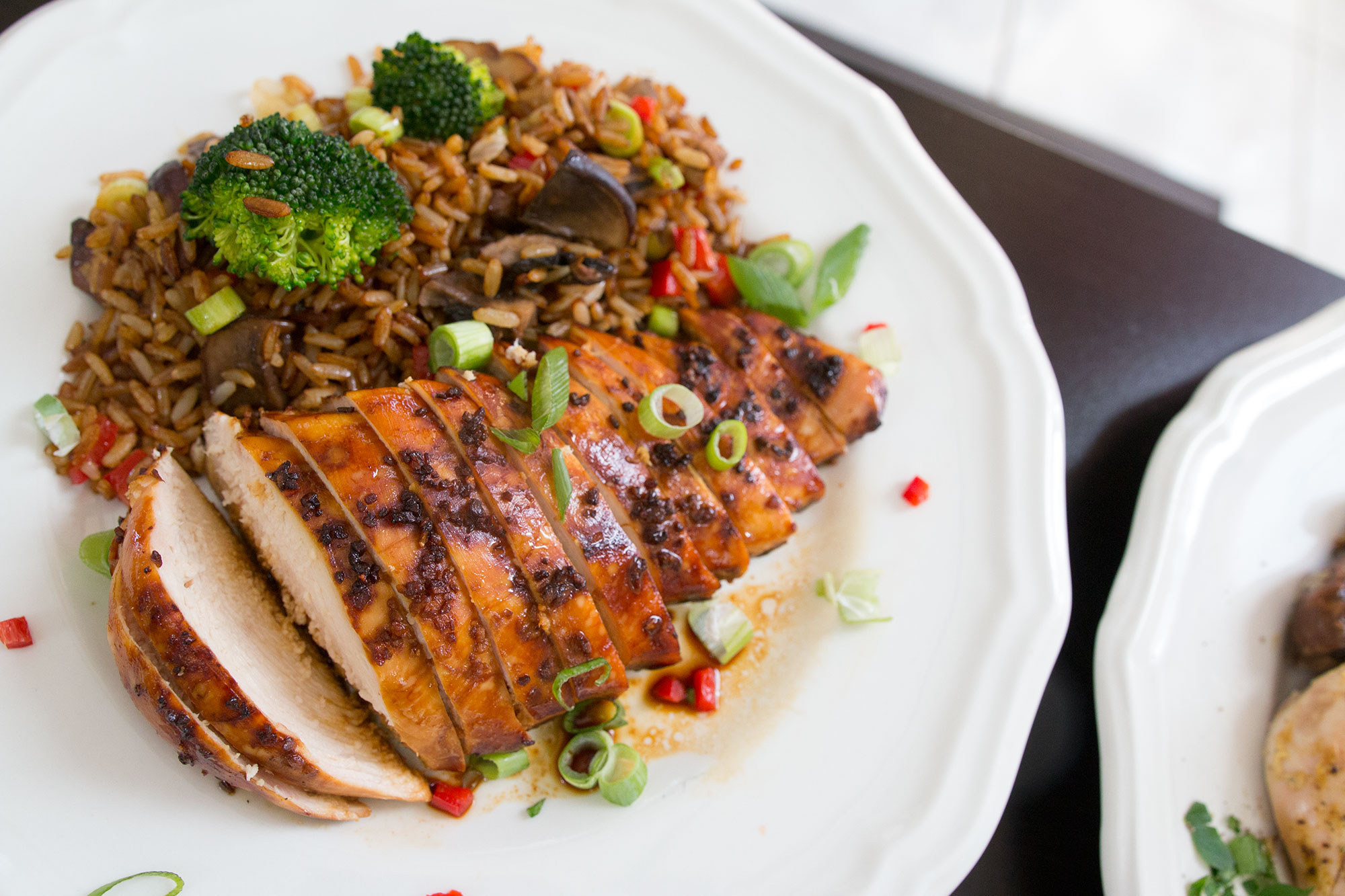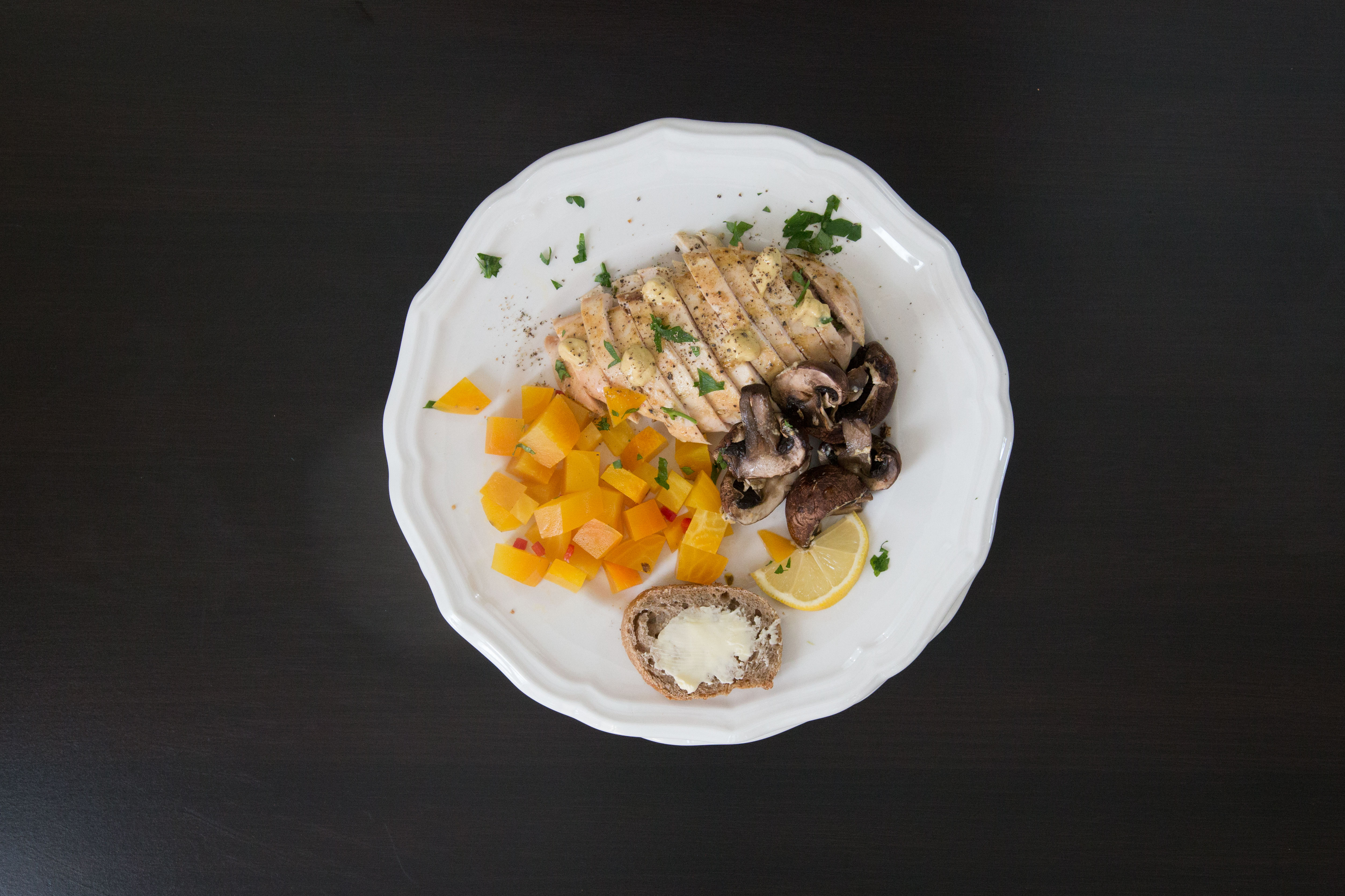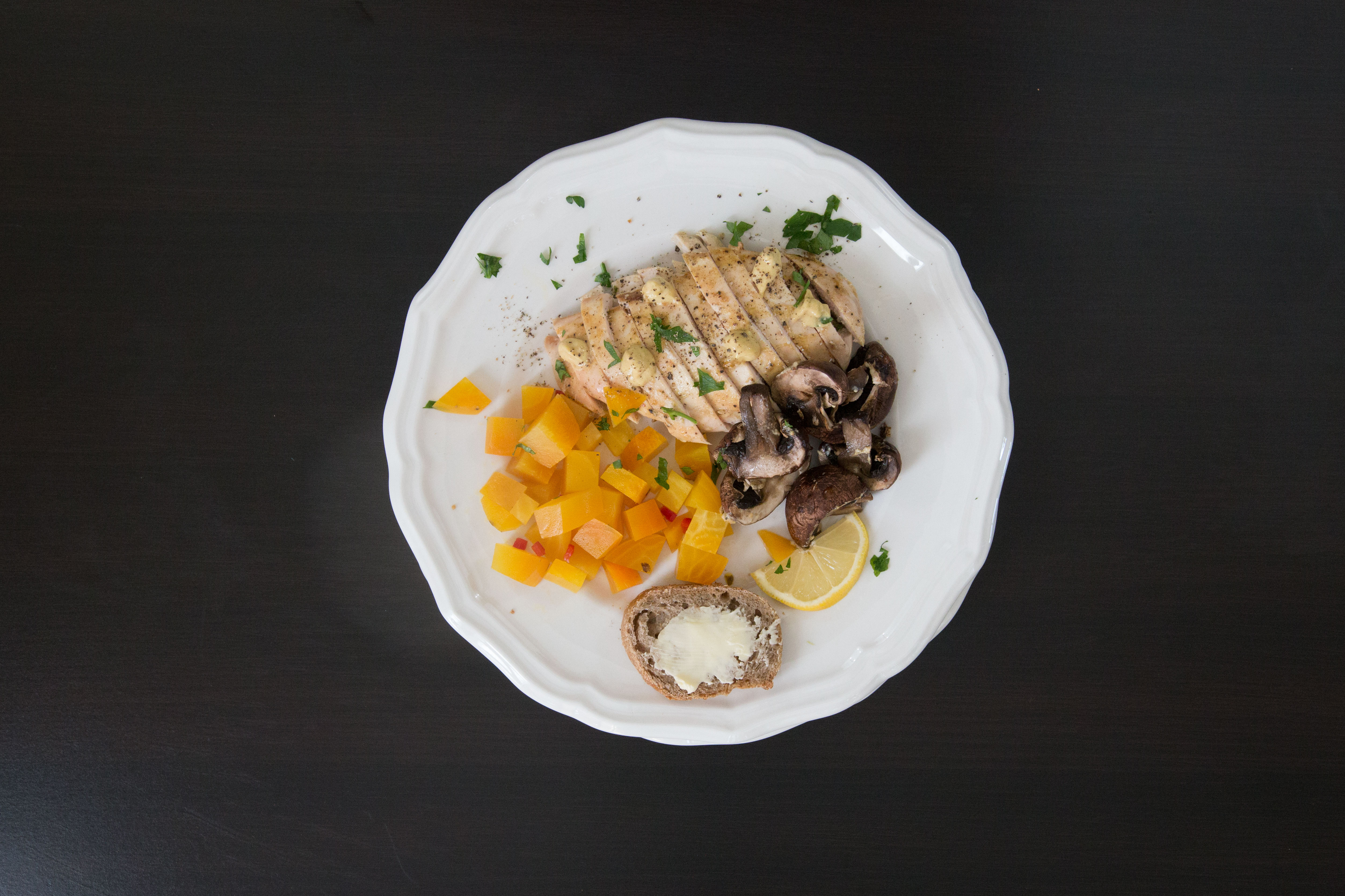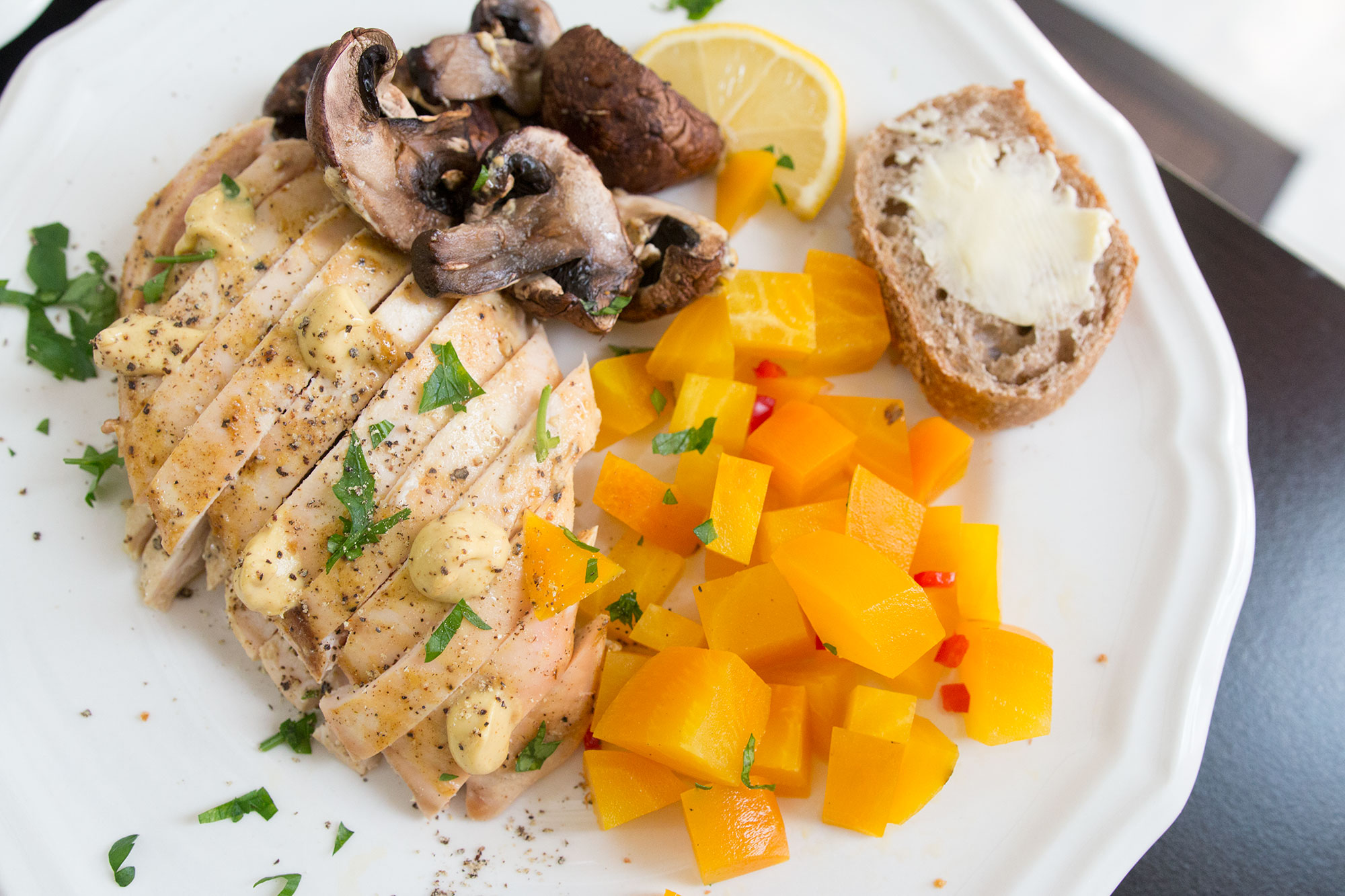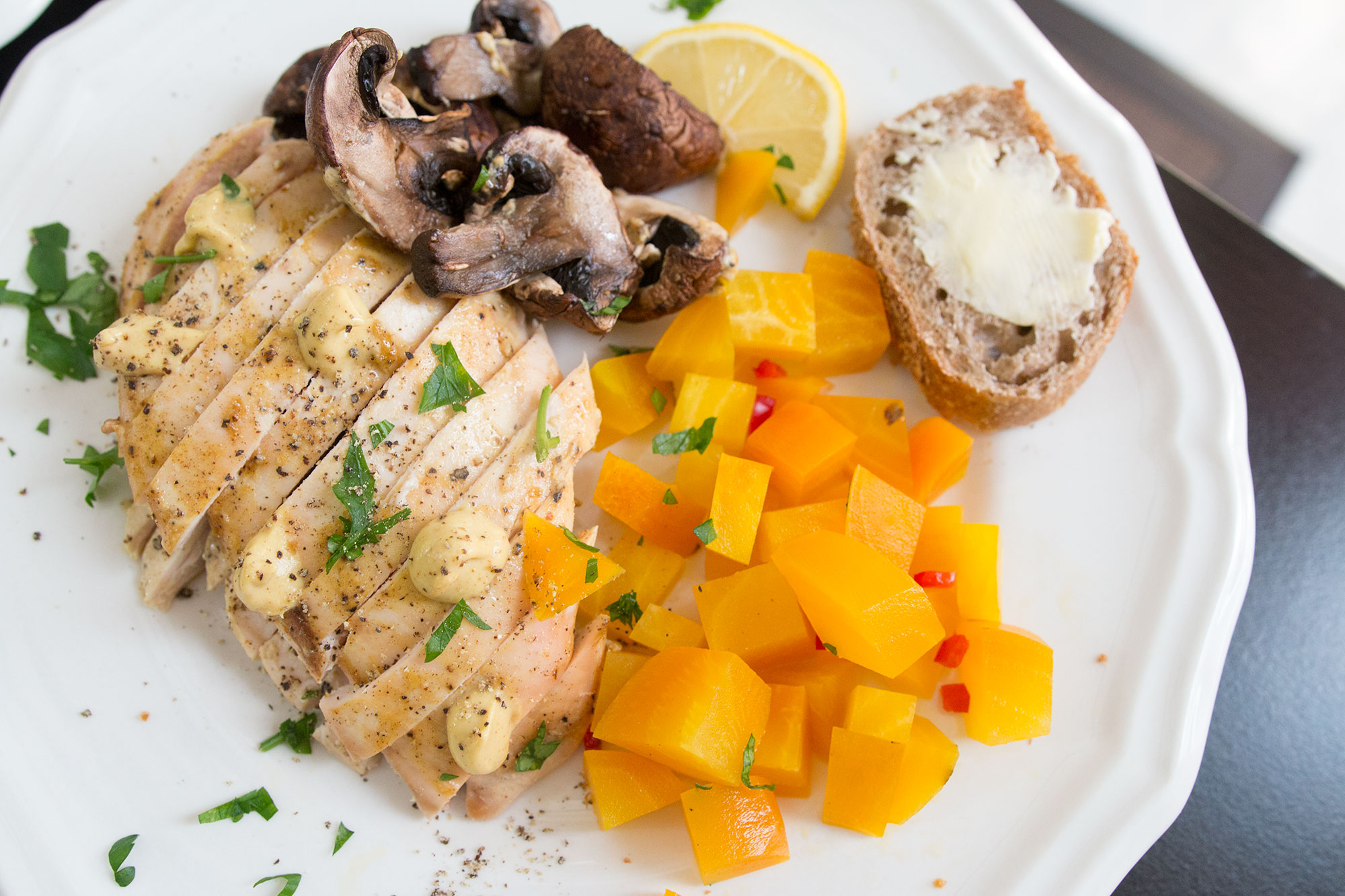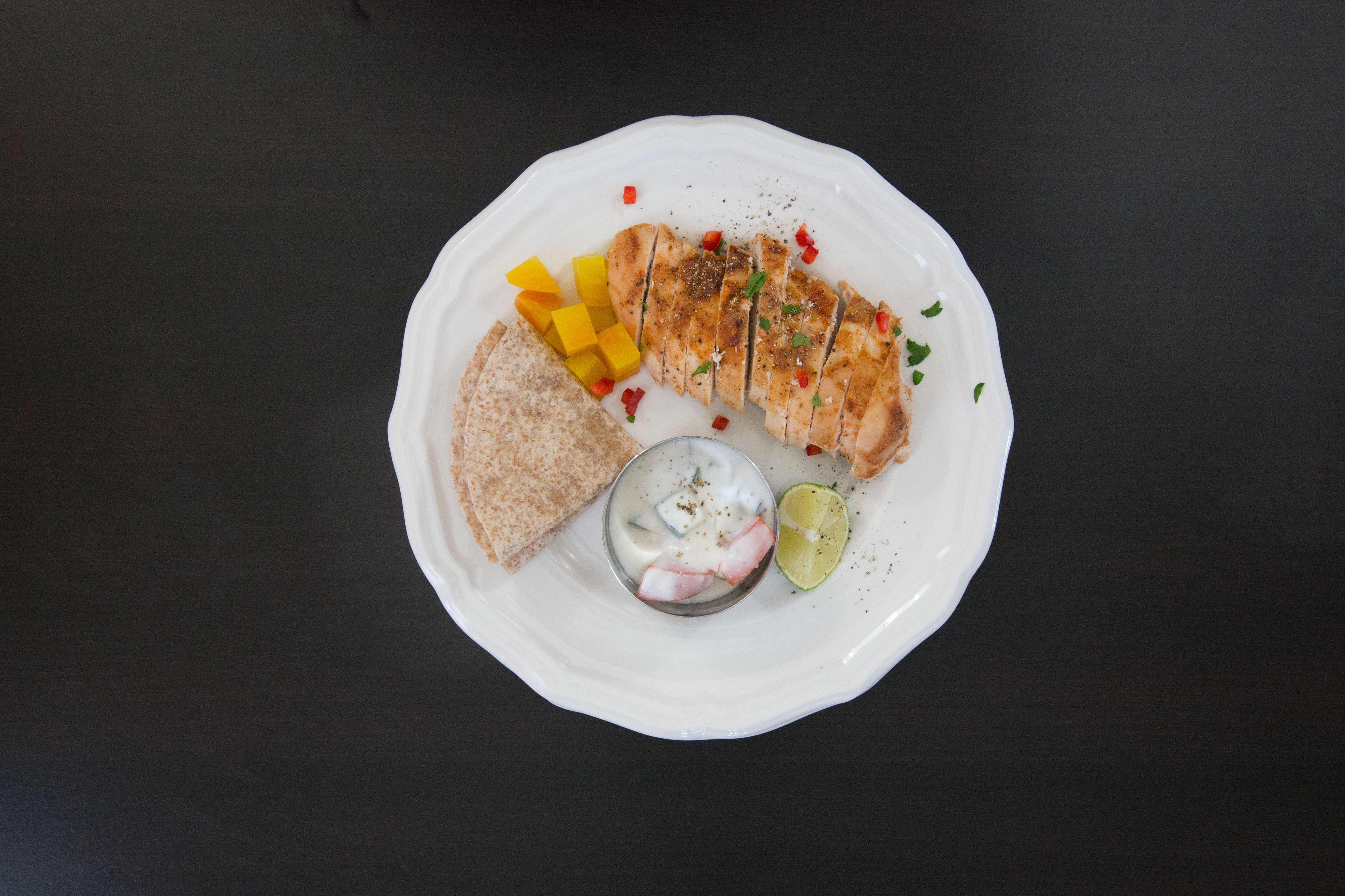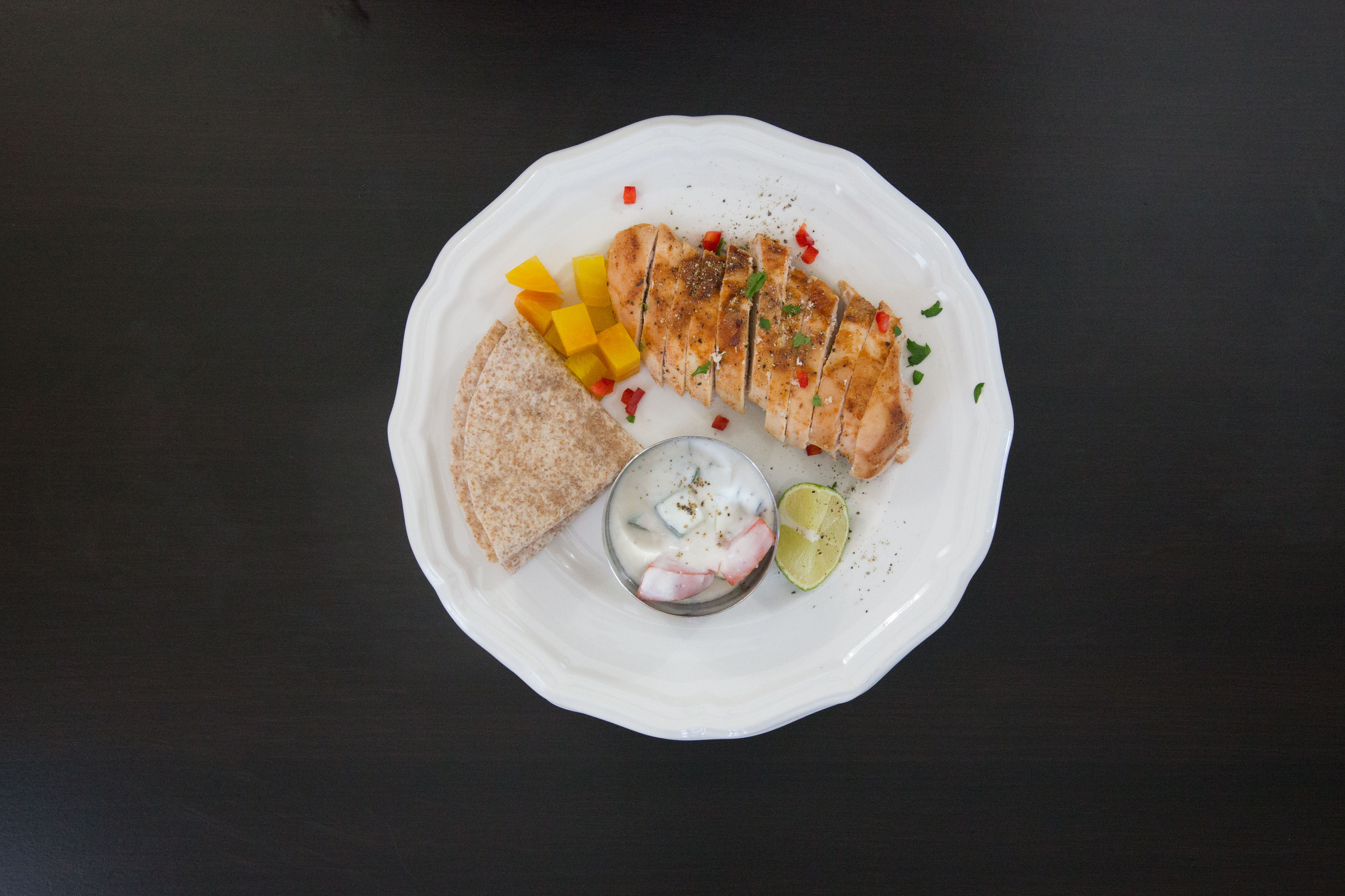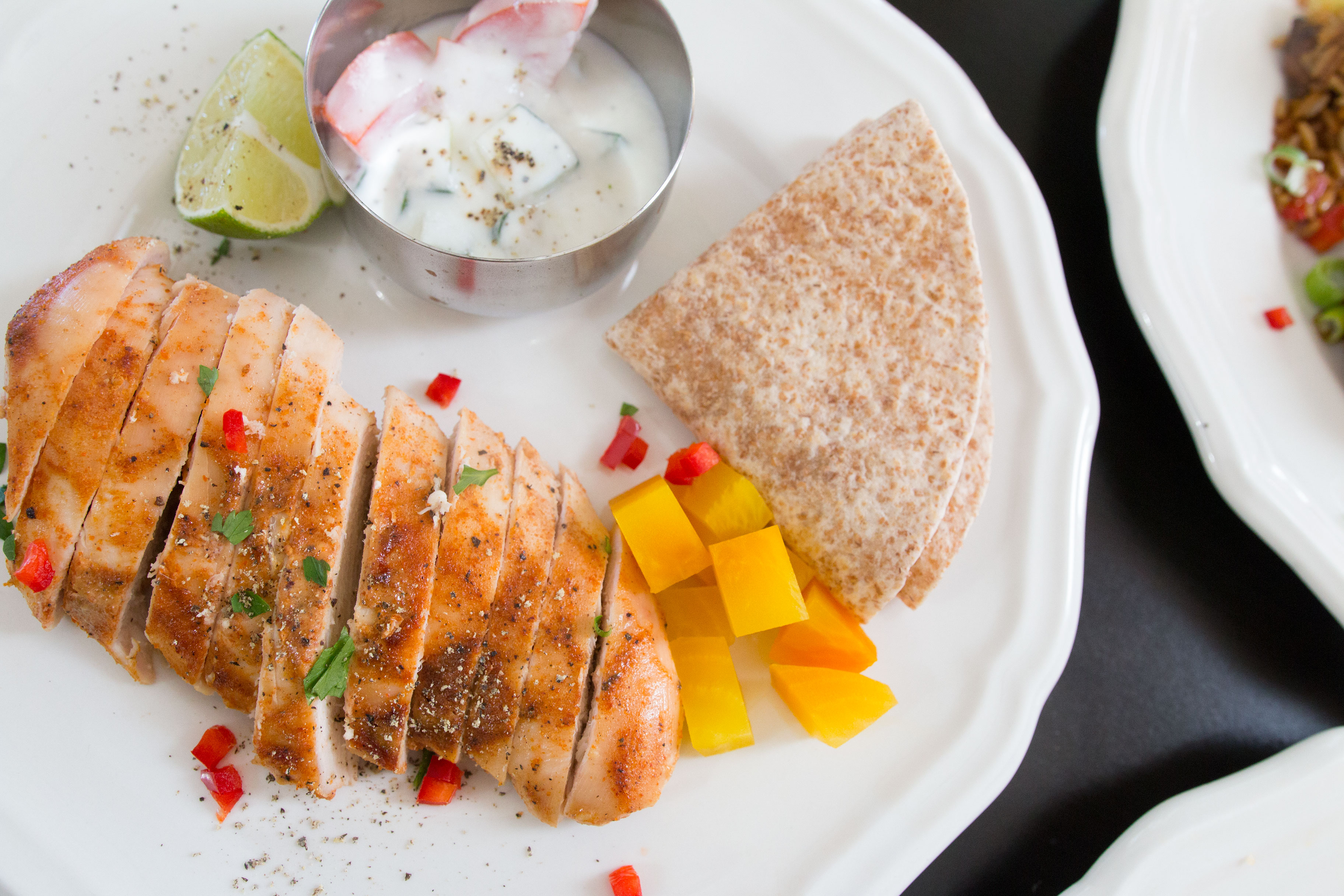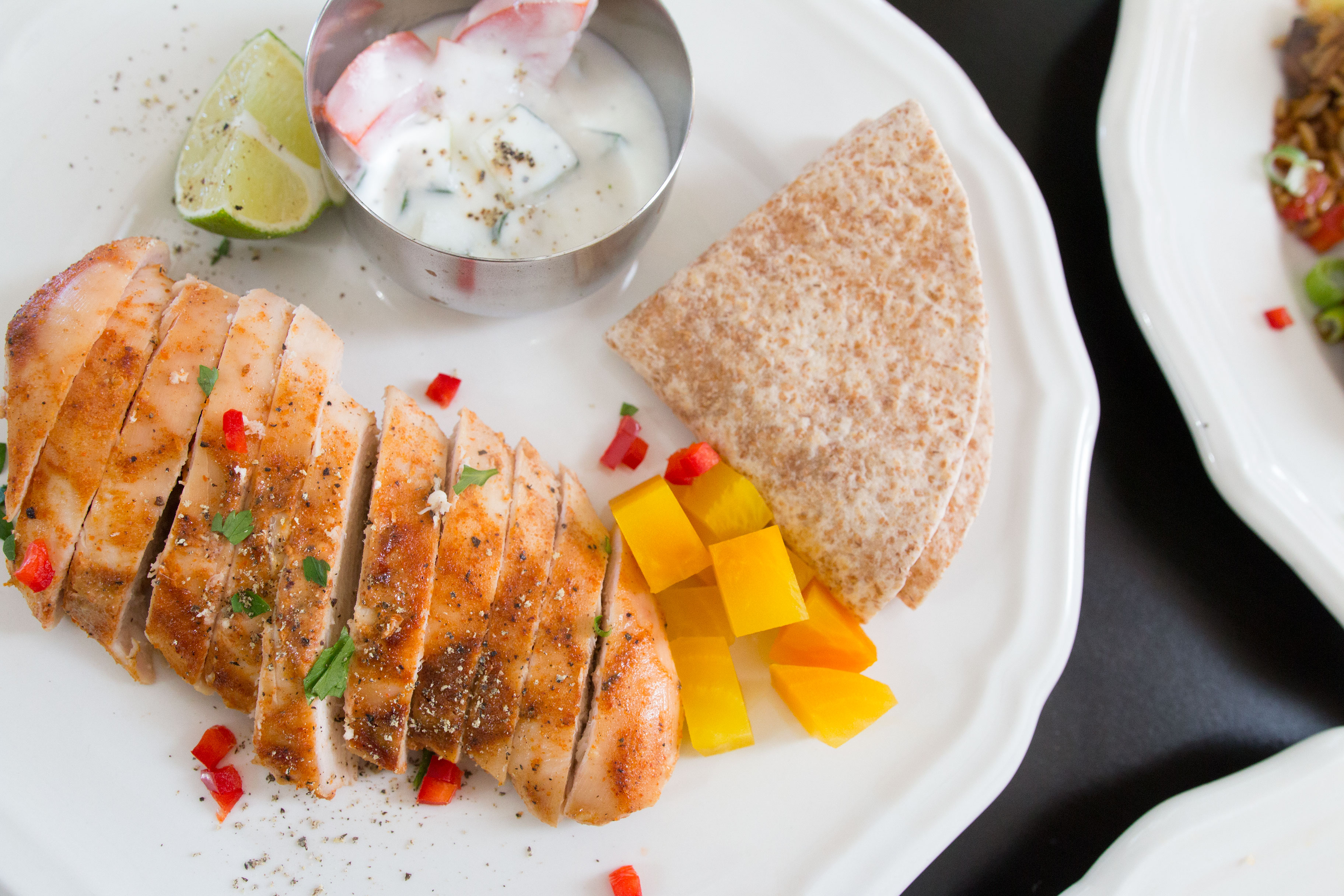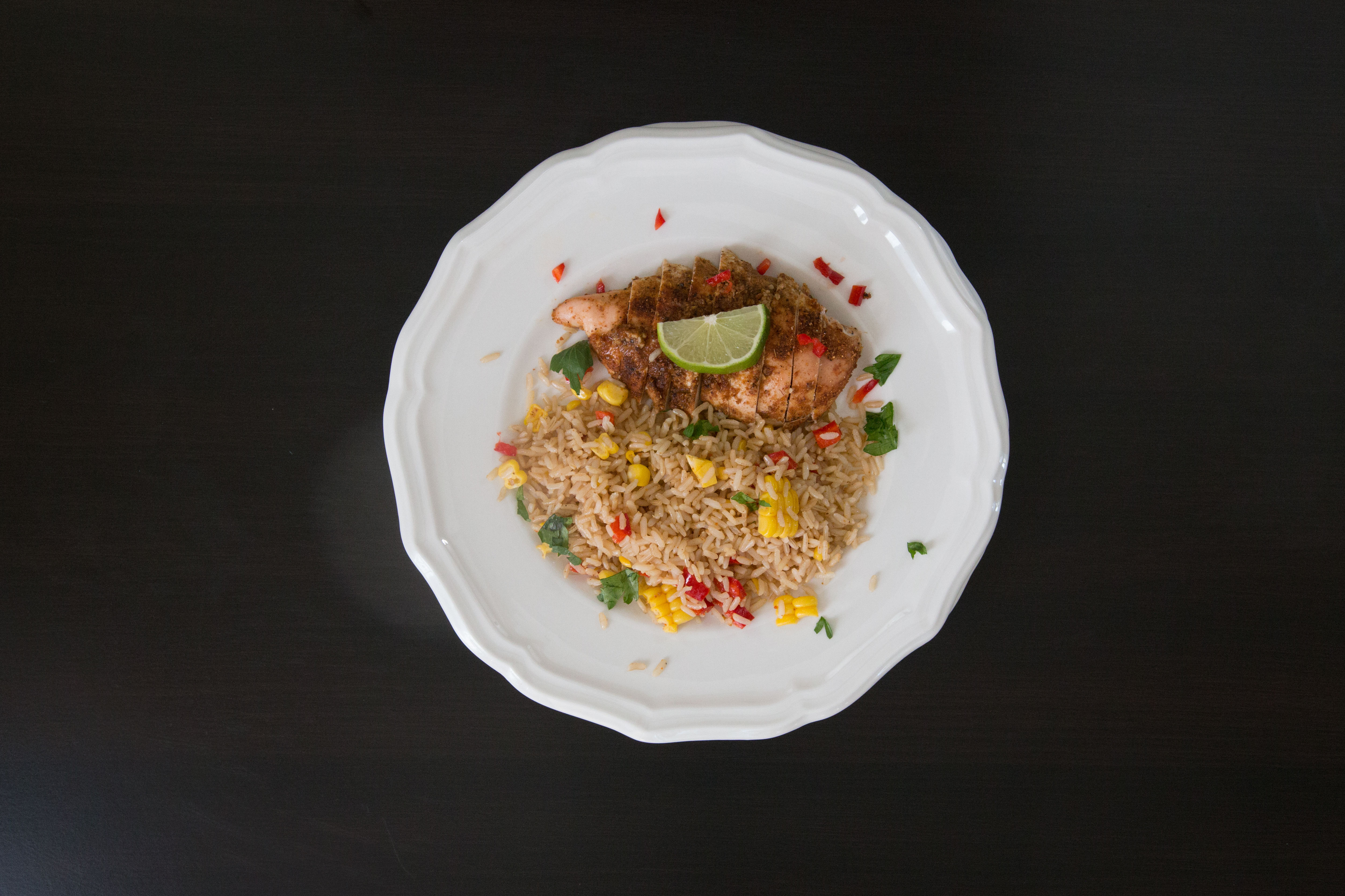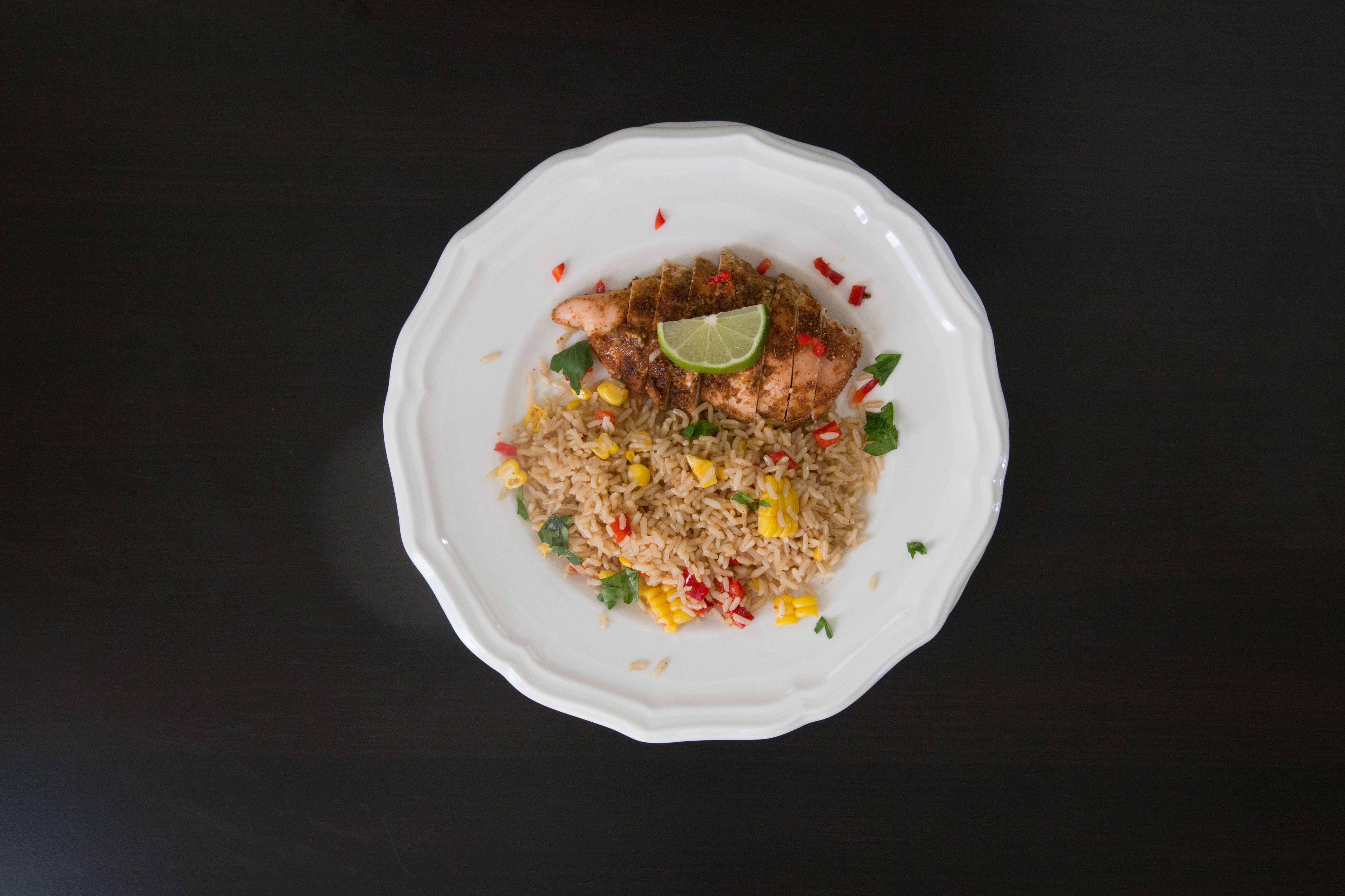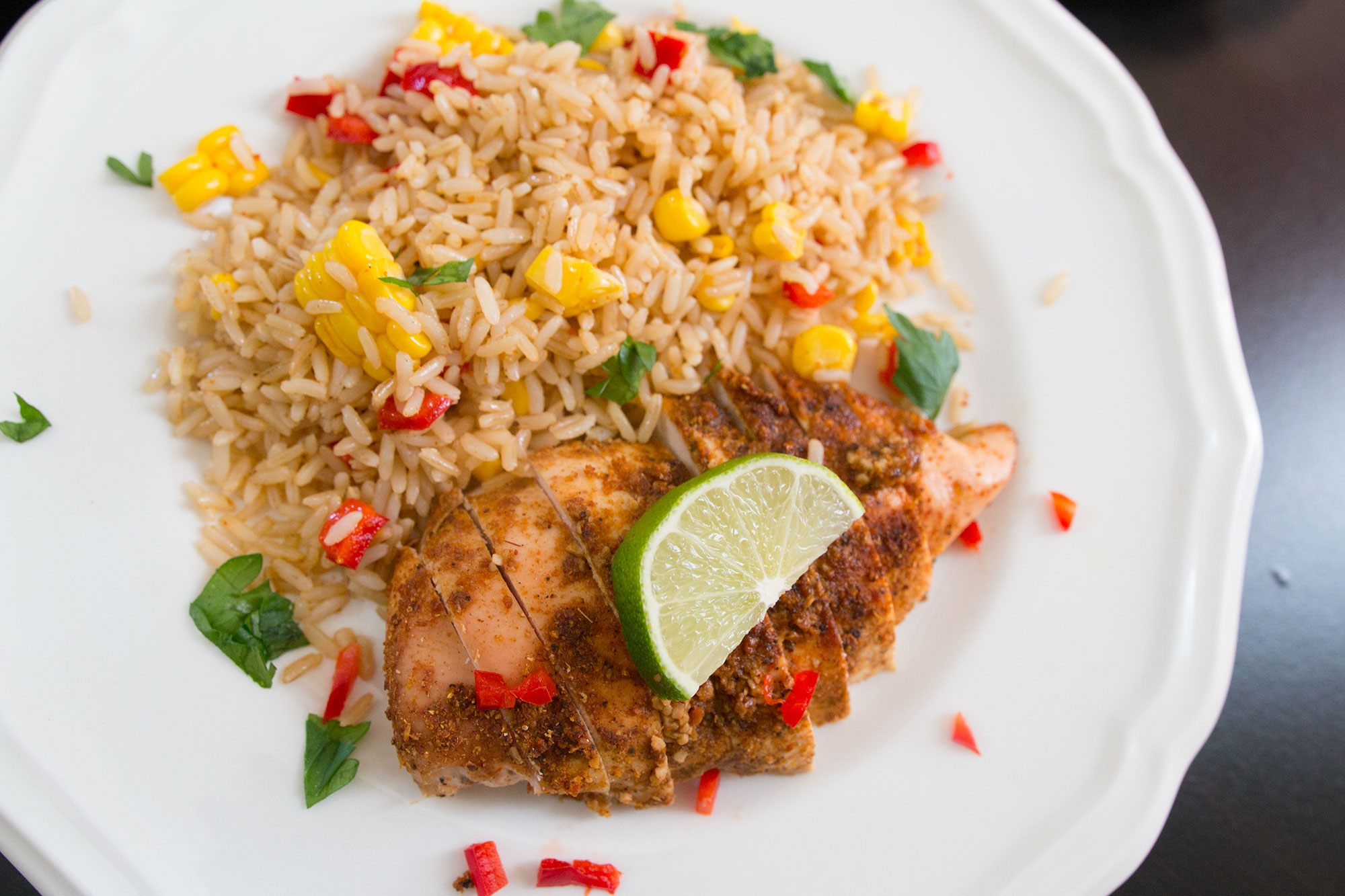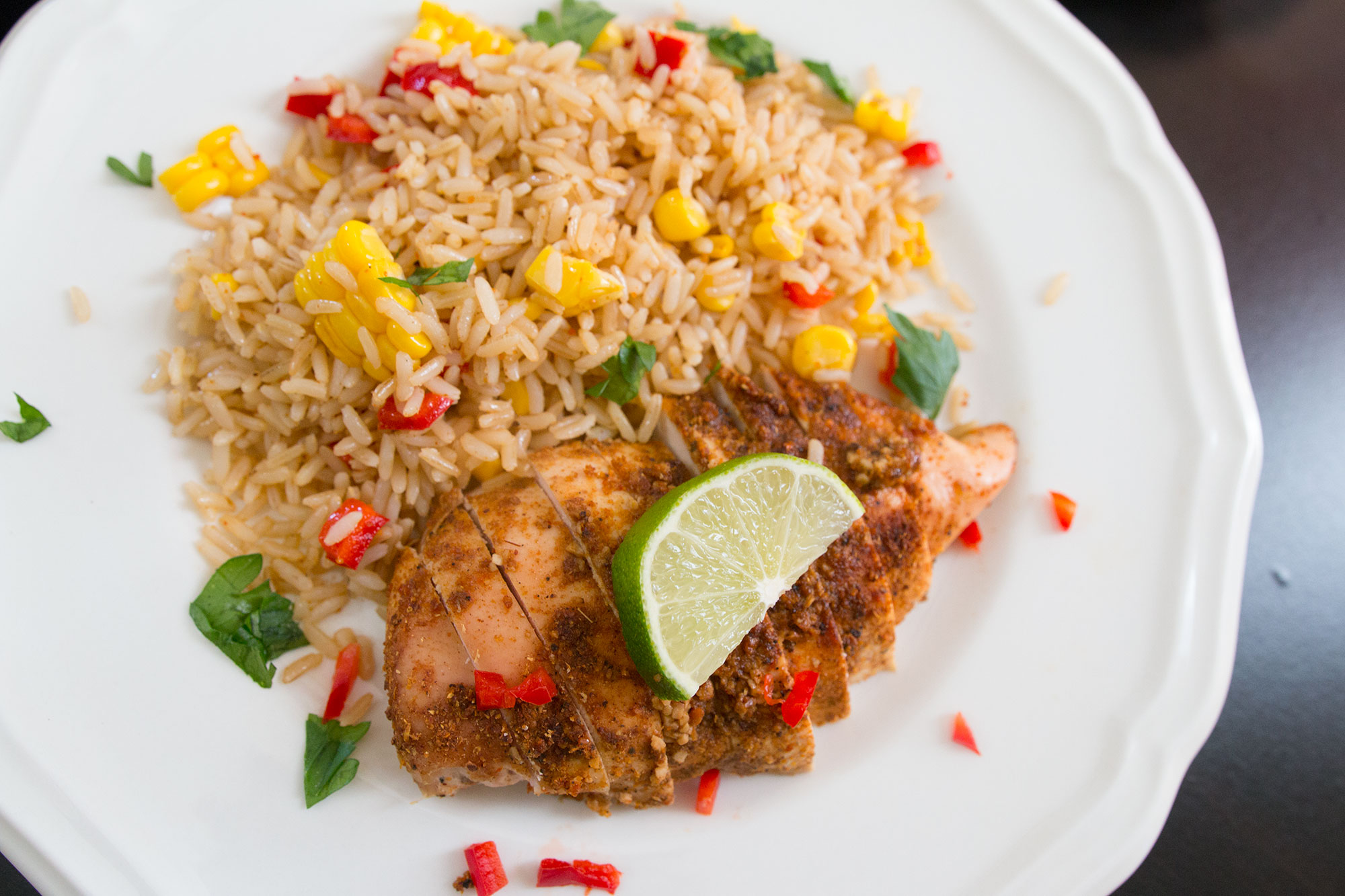 5 Chicken breasts are given global flair, one for each day of the work week. Here are the ingredients and steps to make this recipe!
Meal prep makes our lives so much easier. Good planning can save you a LOT of stress during the week. As I get busier and busier with my channel, prepping meals ahead leaves me more time to experiment with recipes, take care of my family and clean my house! Dinners don't have to be boring, I'm going to take a few pantry staples and mix it with protein and fresh produce and whip out 5 make ahead Gourmet Global dinners.
Day 1 Indian – Chicken Tikka Breast served wth some beets, raita & roti
Day two Chinese – Soya Sesame breast served with Fried Rice
Day 3 Arabic – this Shish Tawook is served with cold cous cous
Day 4 Mexican – Chicken Taco breast meat is served with Mexican rice
Day 5 French. The Dijon Chicken breast is served simply with beets, roasted mushrooms and beets.
Meal Prep Global Chicken Dinners
Ingredients
Indian Dinner
1 Chicken breast
1 tbsp Chicken Tikka seasoning
Salt & pepper
2 tbsps. of yogurt
½ cup of yogurt
1 tsp sliced green chilli
¼ cup tomatoes
¼ cup of cucumbers
½ diced Beetroot
Salt & pepper
Chinese Dinner
1 Chicken breast
1 tbsp of dark Soya
1 tsp of Sesame Oil
1 tsp of minced garlic
½ cup cooked Minute or Express rice
½ cup of sliced spring onion bulbs
¼ cup of diced red pepper
½ cup of sliced mushrooms
¼ cup broccoli florets
1 tbsp of dark soya
Middle Eastern Chicken
1 Chicken breast
1 tbsp. of Arabic Shish Tawook spice
1 tbsp. of Olive Oil
1 tsp of minced garlic
1 cup couscous
1 tsp of Paprika
Salt & pepper
Hot water
Olive oil, salt & pepper
Pinch of paprika
½ cup each of diced cucumber & tomato
Parsley
¼ cup of feta cheese
Mexican Dinner
1 Chicken breast
1 tbsp of Taco seasoning
Salt & pepper
1 tsp of garlic
Juice of ½ a lime
½ cup cooked Minute or Express rice
a ¼ cup of diced pepper
½ of the cooked rice
¼ cup corn
1 tsp of taco seasoning
Juice of ½. Lime
French Dinner
1 Chicken breast
1 tbsp Dijon Mustard
1 tsp of Olive oil
Juice of ½ a lemon
Salt & pepper
½ diced Beetroot
Instructions
Marinate all the Chicken breasts separately with the ingredients listed below them
Line your baking tray and create a separate compartment with foil for each Chicken breast and add to your preheated 350 degree oven
Cook the rice according to the package instructions, drain and allow to cool
Add salt, pepper and paprika to the couscous and pour boiling water on top it till it sits 1 cm above
Leave for 10 minutes and then fluff with a fork and allow to cool
Prep all the veggies – mushrooms, spring onions, cucumbers, tomatoes, red pepper, chilli & parsley
10 mins into the cooking time add some mushrooms and a beet to the roasting tray and continue to cook
Prepare a quick Mexican rice by sauteeing some red pepper with corn, add the rice, taco seasoning and lime juice
Prepare the couscous by adding olive oil, paprika, salt & pepper, cucumbers, tomatoes, parsley & feta
Prepare the fried rice by sauteeing spring onions, add the peppers, mushrooms & broccoli, rice and some soya
Prepare a quick raita by adding salt and pepper, cucumbers and tomatoes to yogurt
https://kravingsfoodadventures.com/meal-prep-global-chicken-dinners/