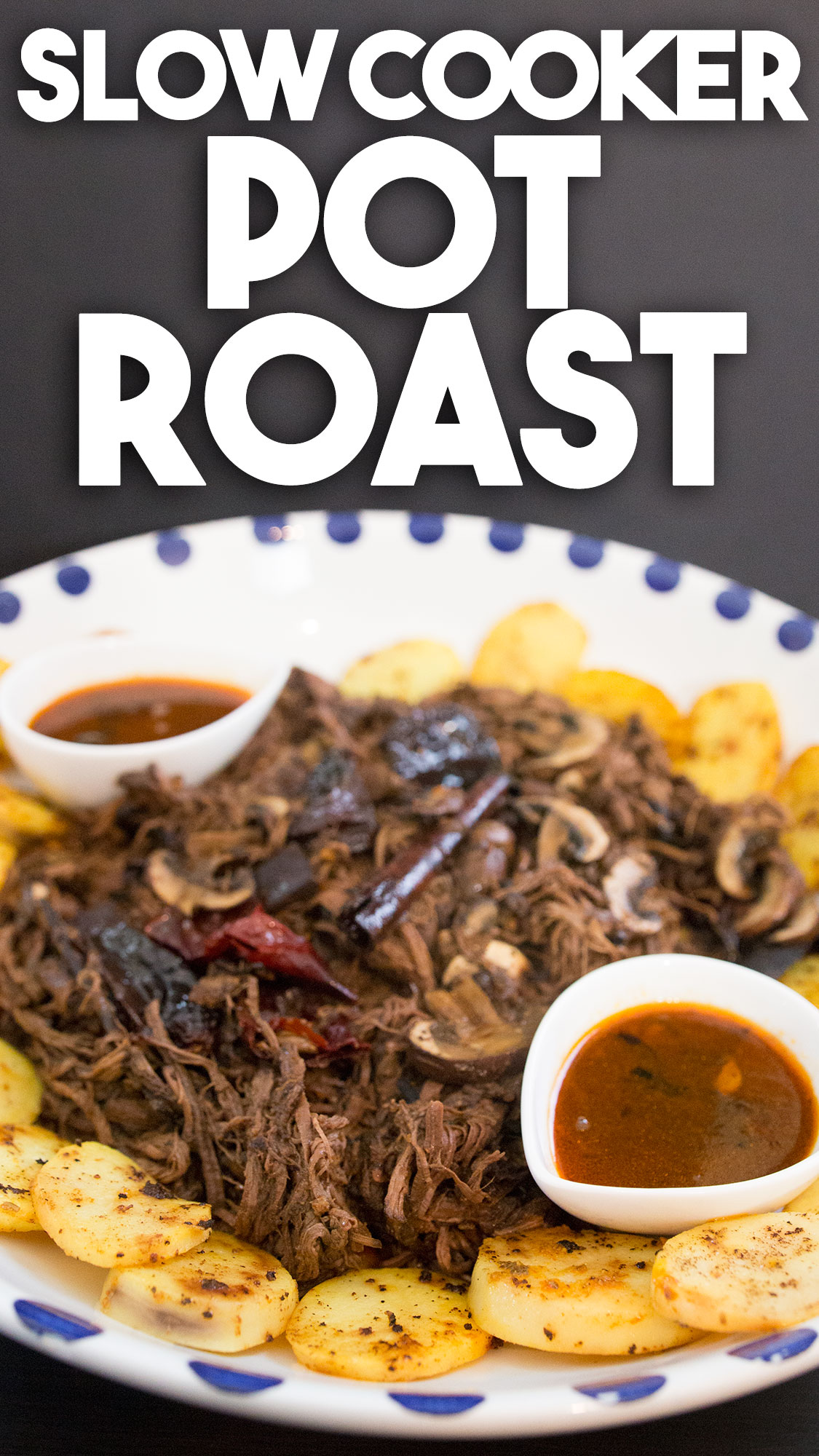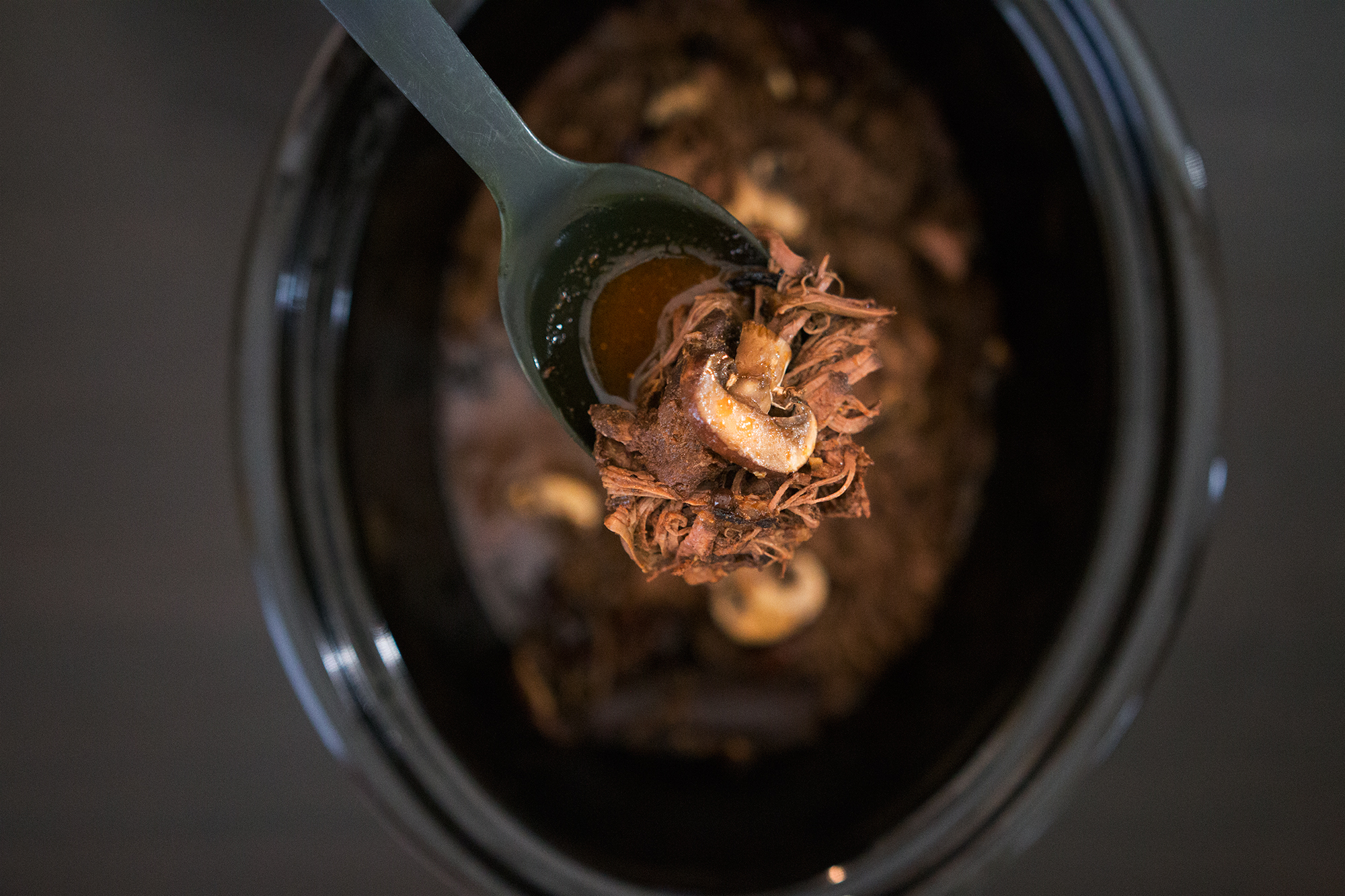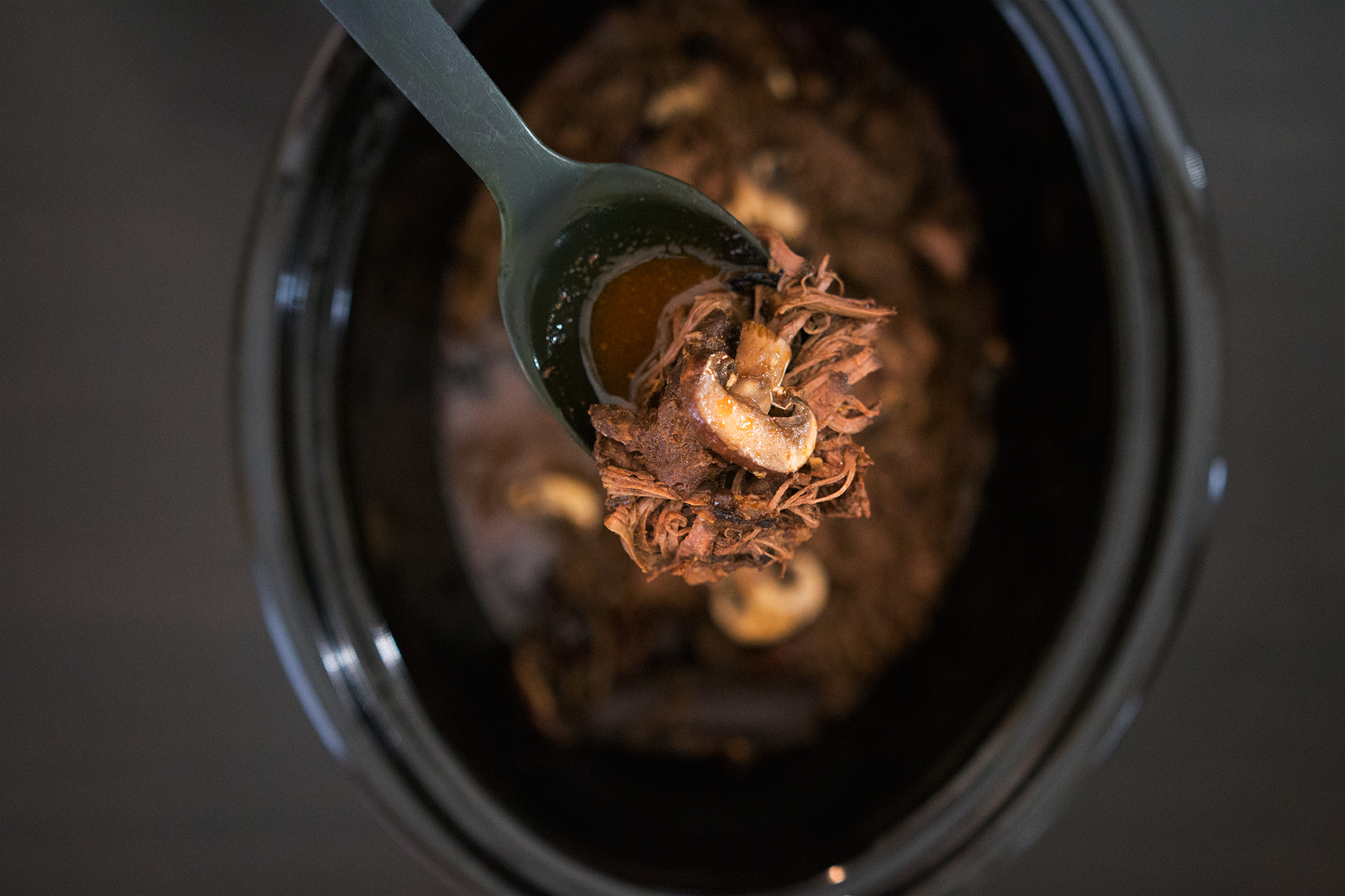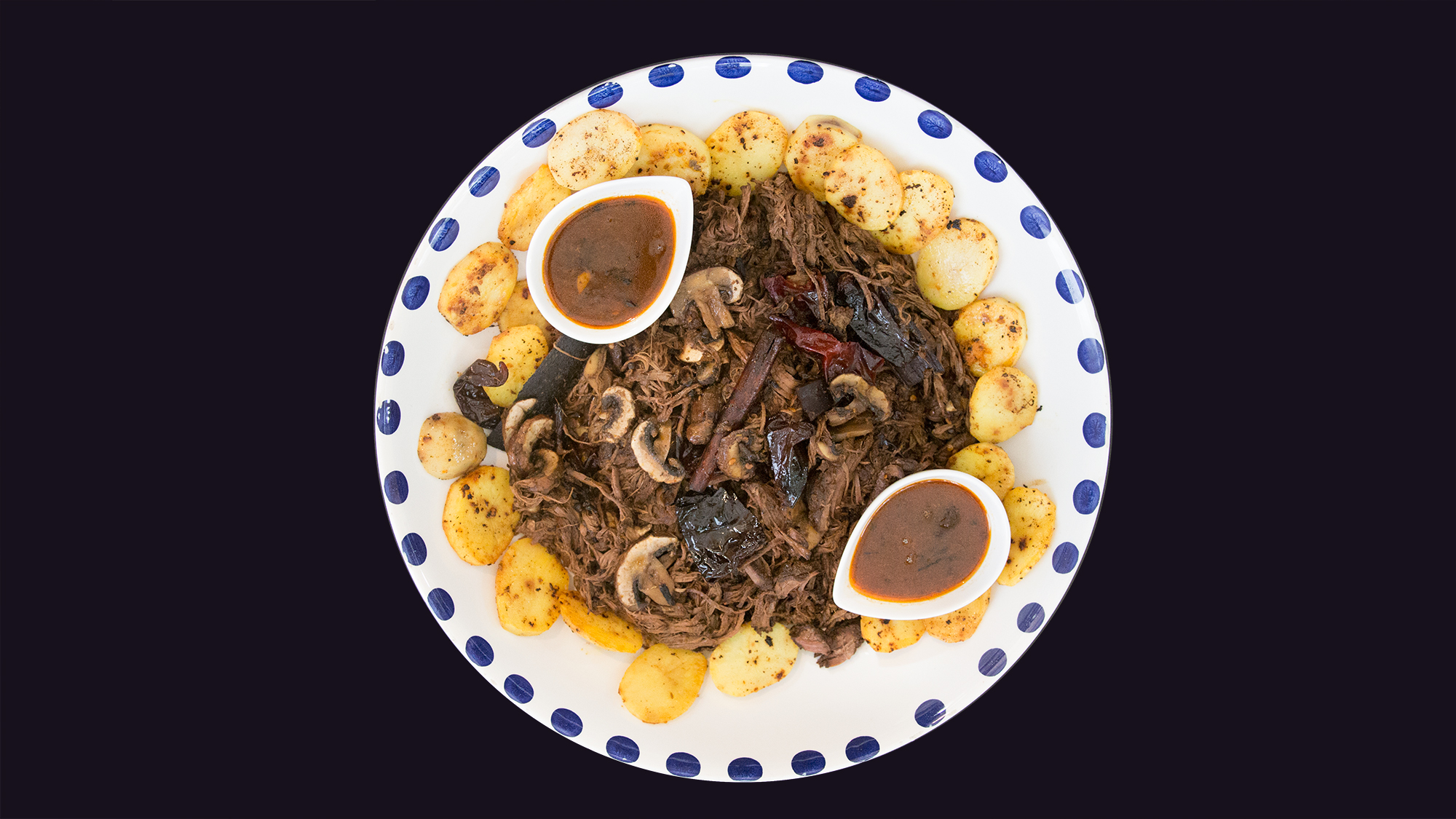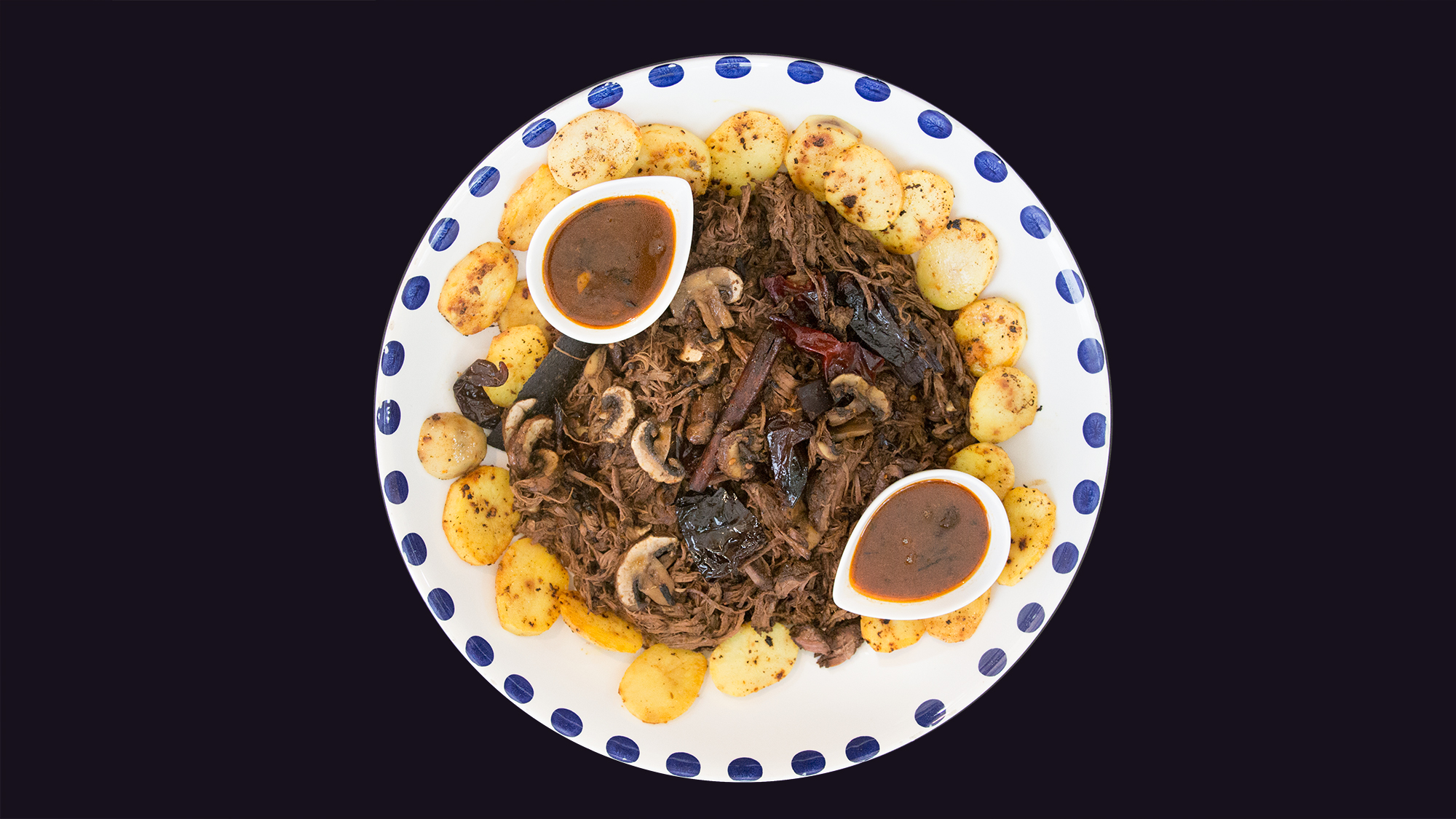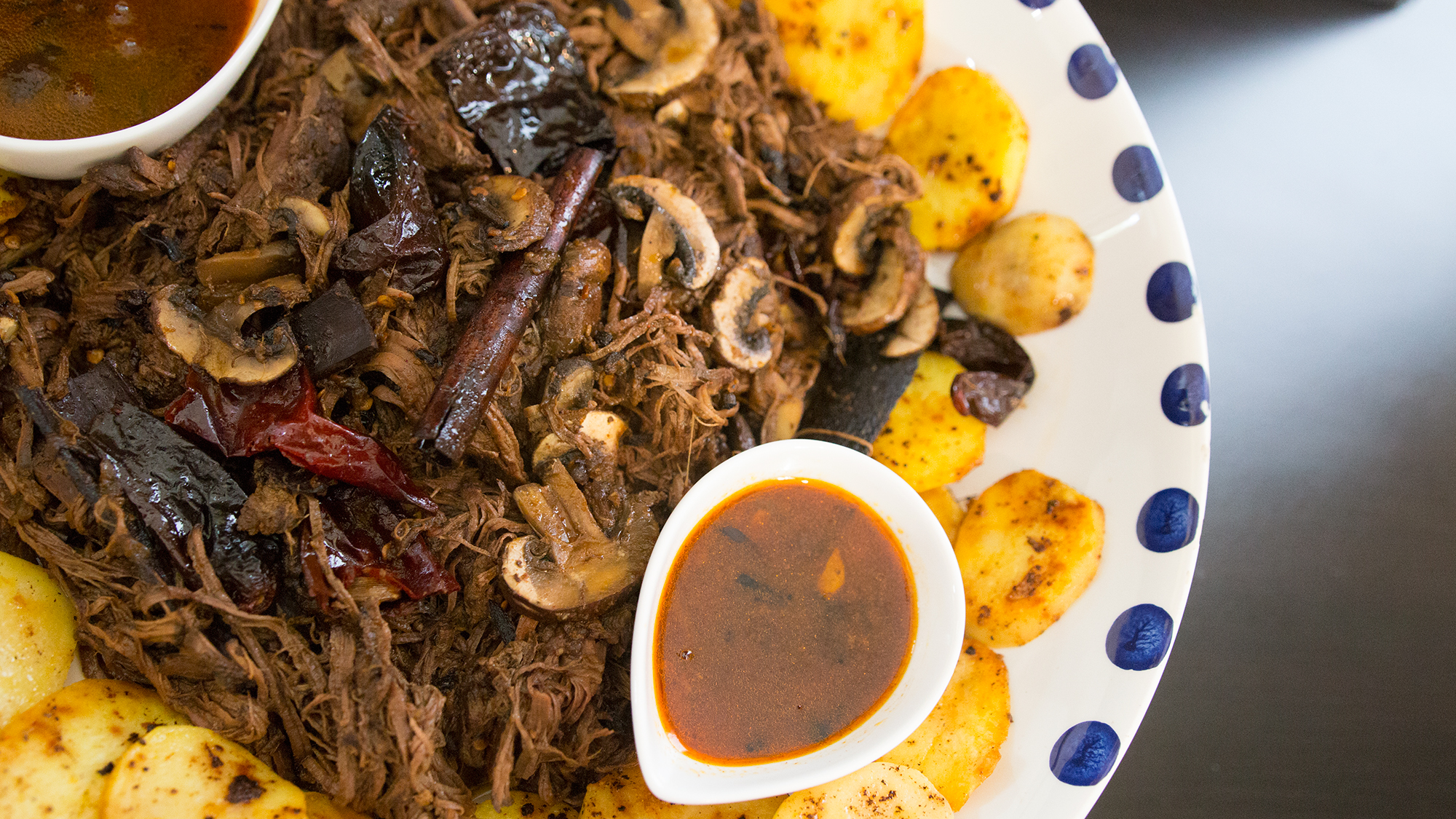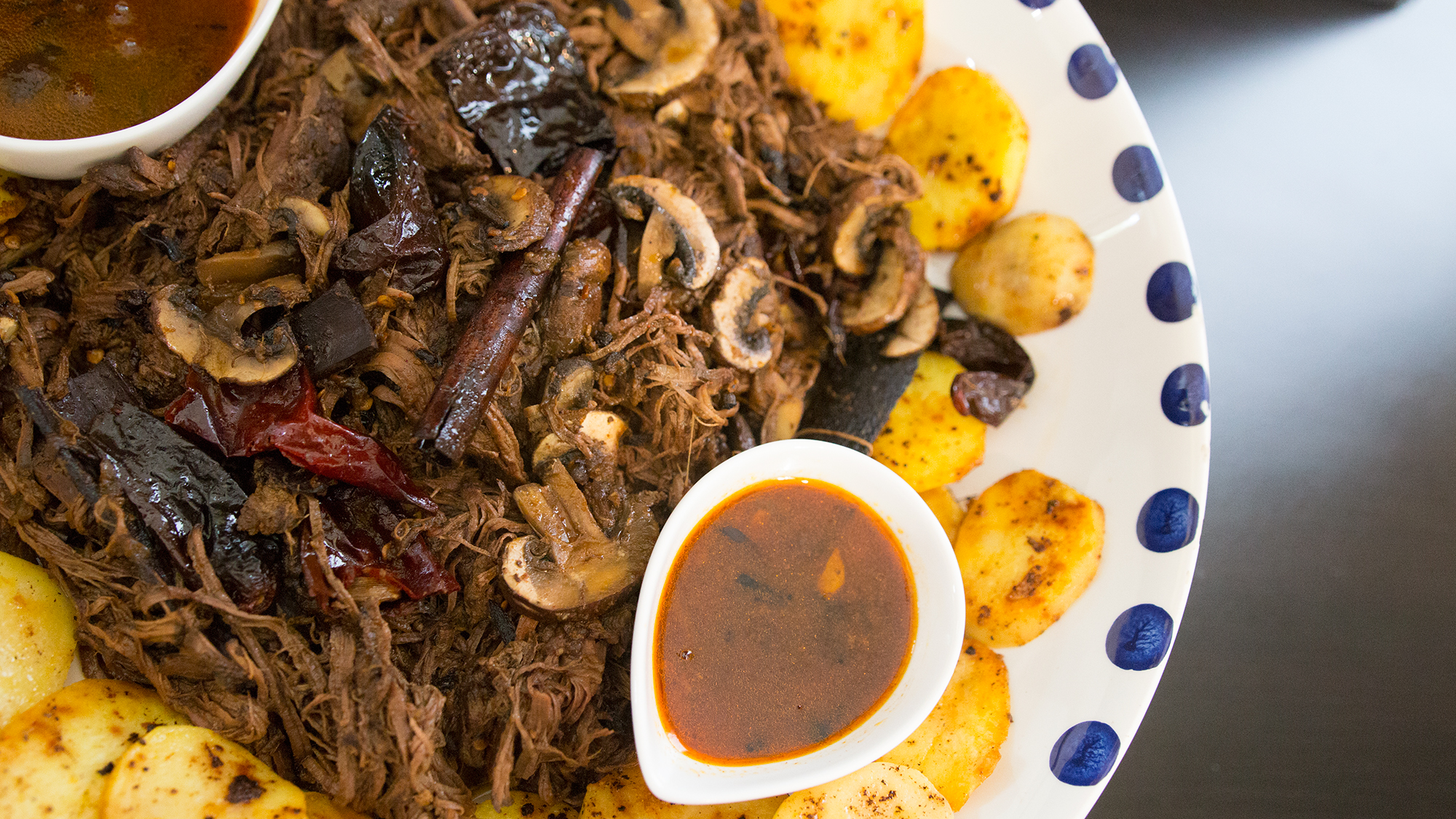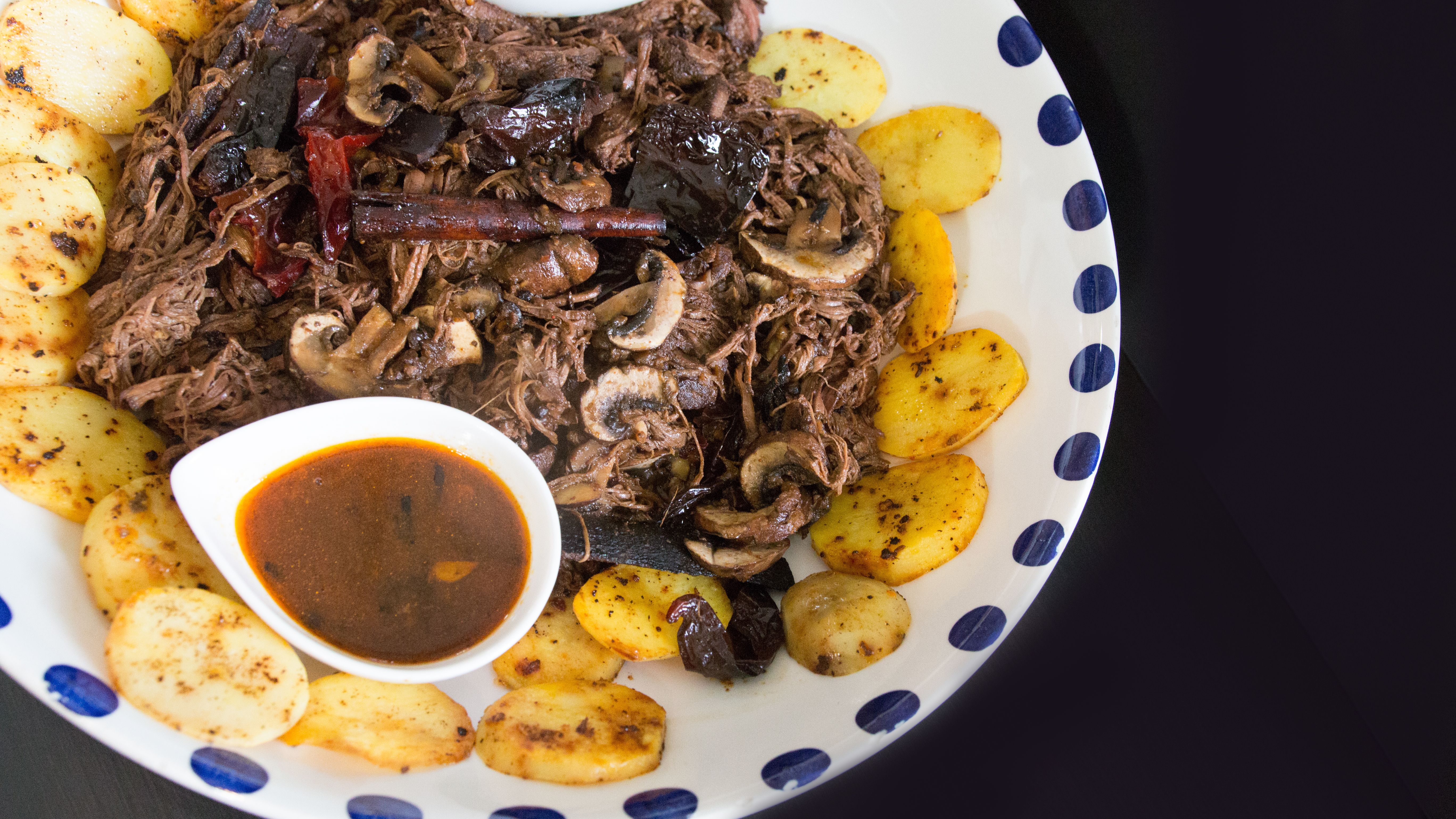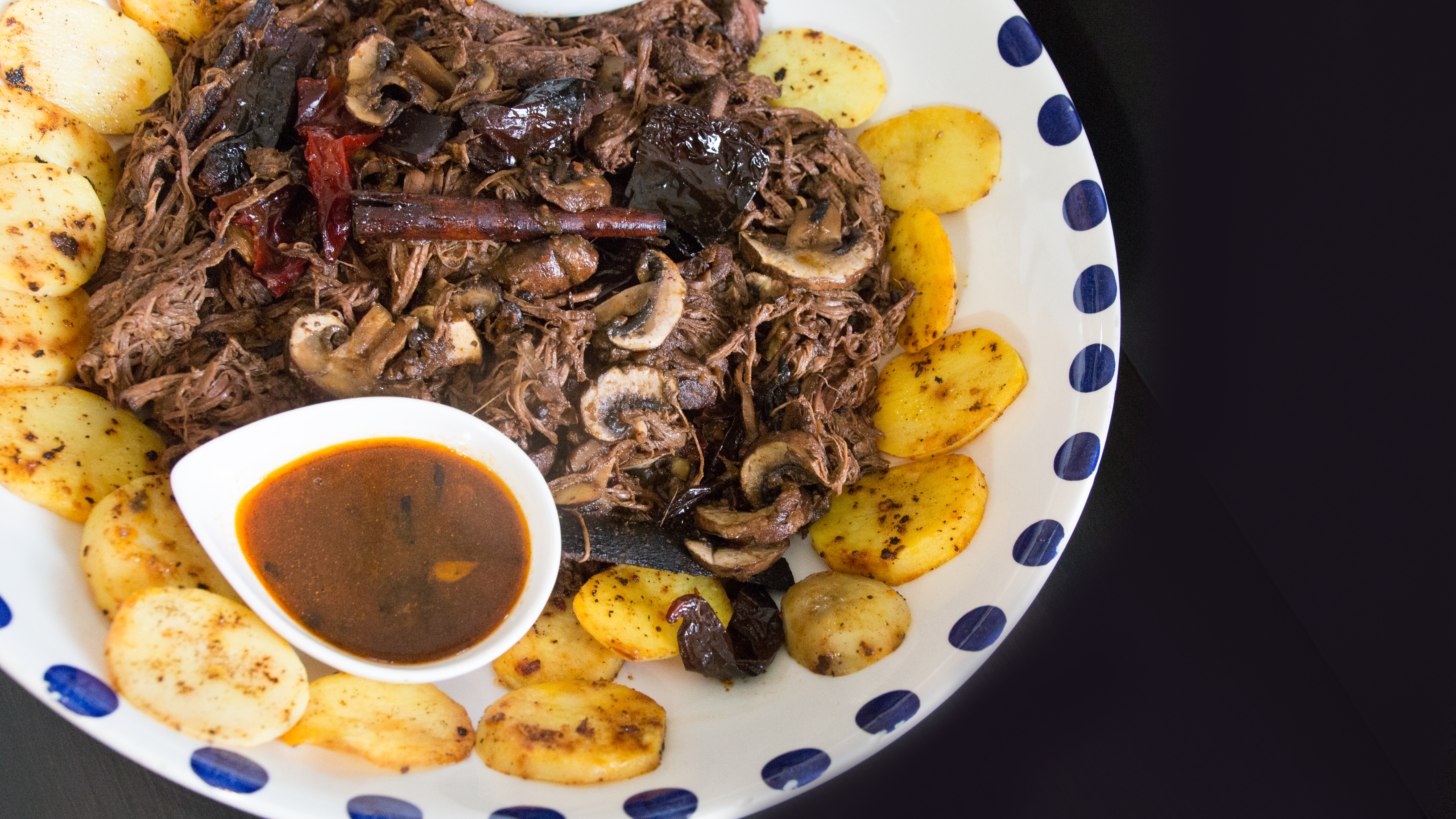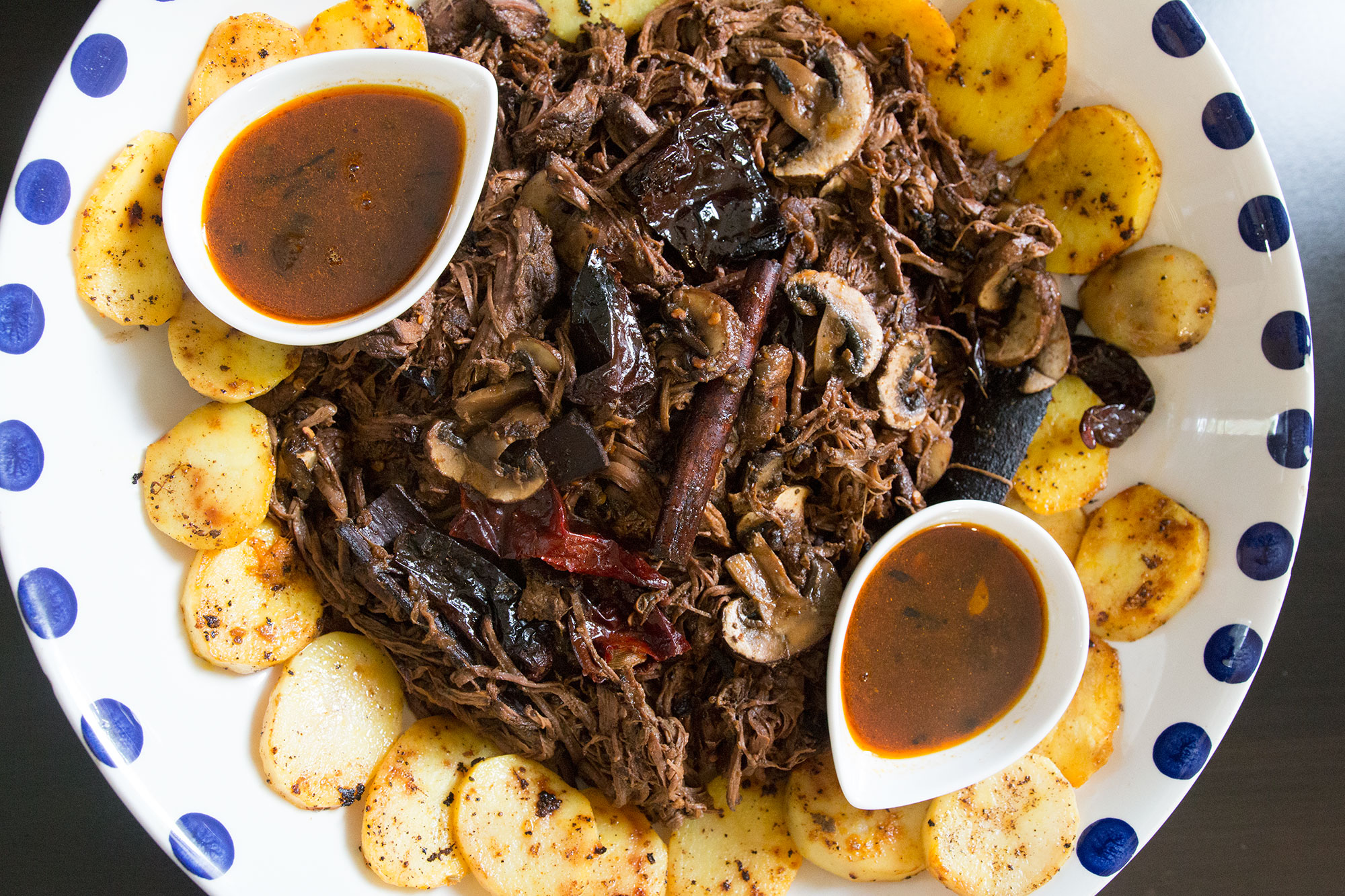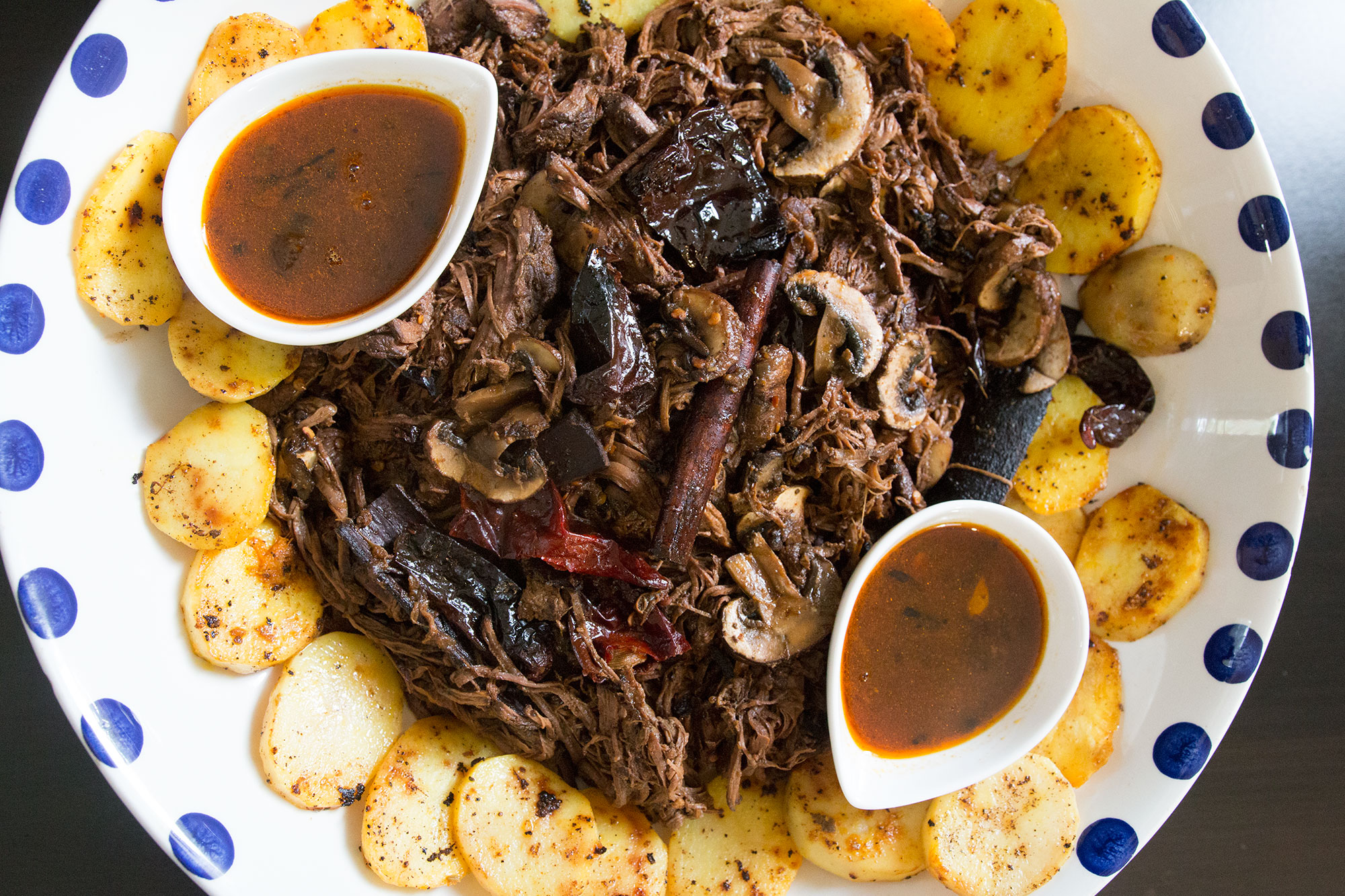 This version of my Pot Roast is cooked in the slow cooker as opposed to the pressure cooker. The process is almost similar, it's served in a pulled Beef fashion instead of slices. This method INMHO makes it more pot luck friendly. I also added mushrooms & potatoes and served the gravy or jus on the side as an add on.
At potlucks there are so many dishes that everyone wants to try. Most people want a little sampling of everyone's great cooking. To accommodate that serving the beef in this style will enable them to try a little bit and come back for more if there's more room. Leftovers make a great pulled beef sandwich. This is also a great recipe to make ahead and freeze.
Be sure to watch the video for additional tips, tricks and footage from the potluck!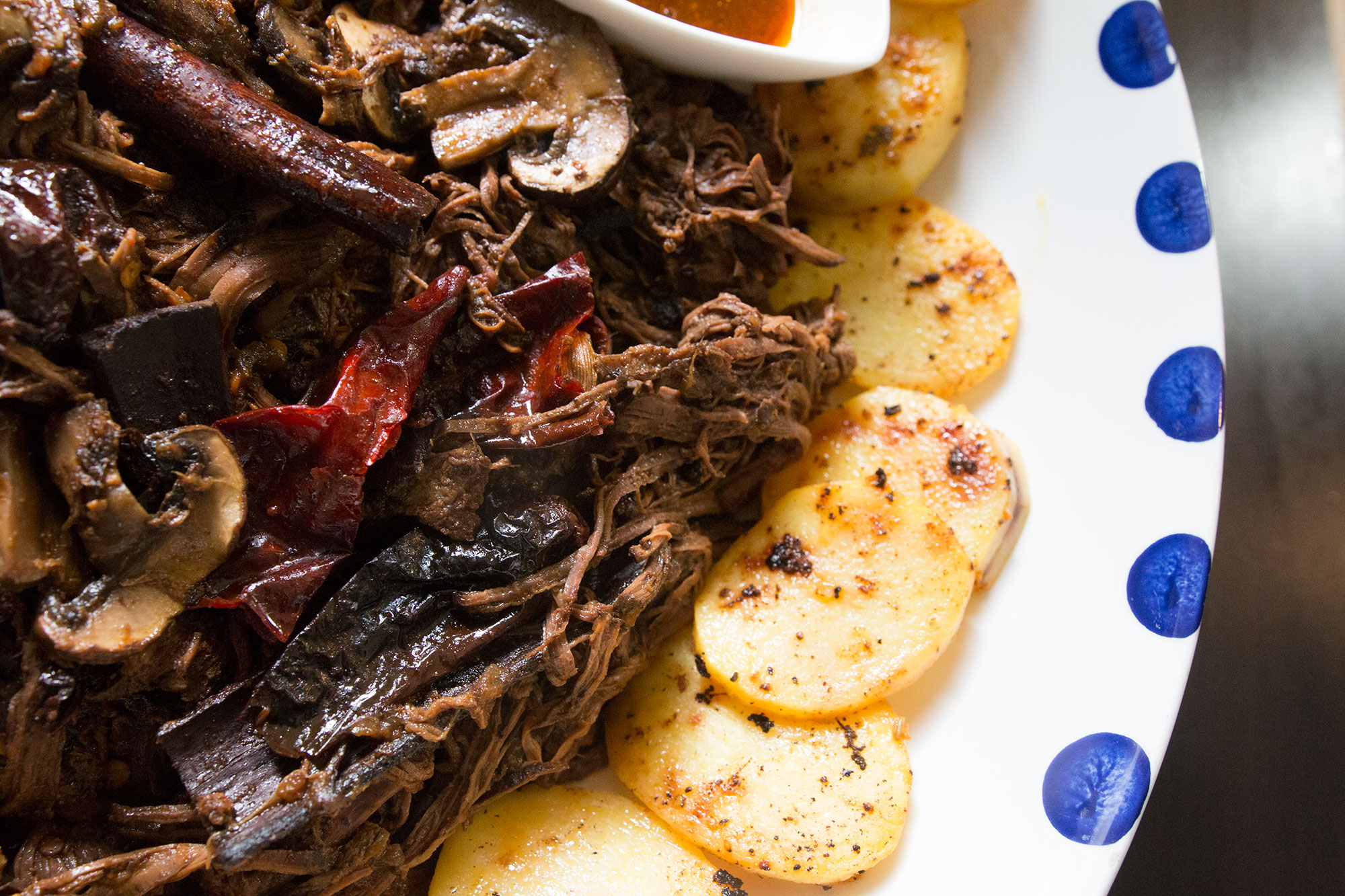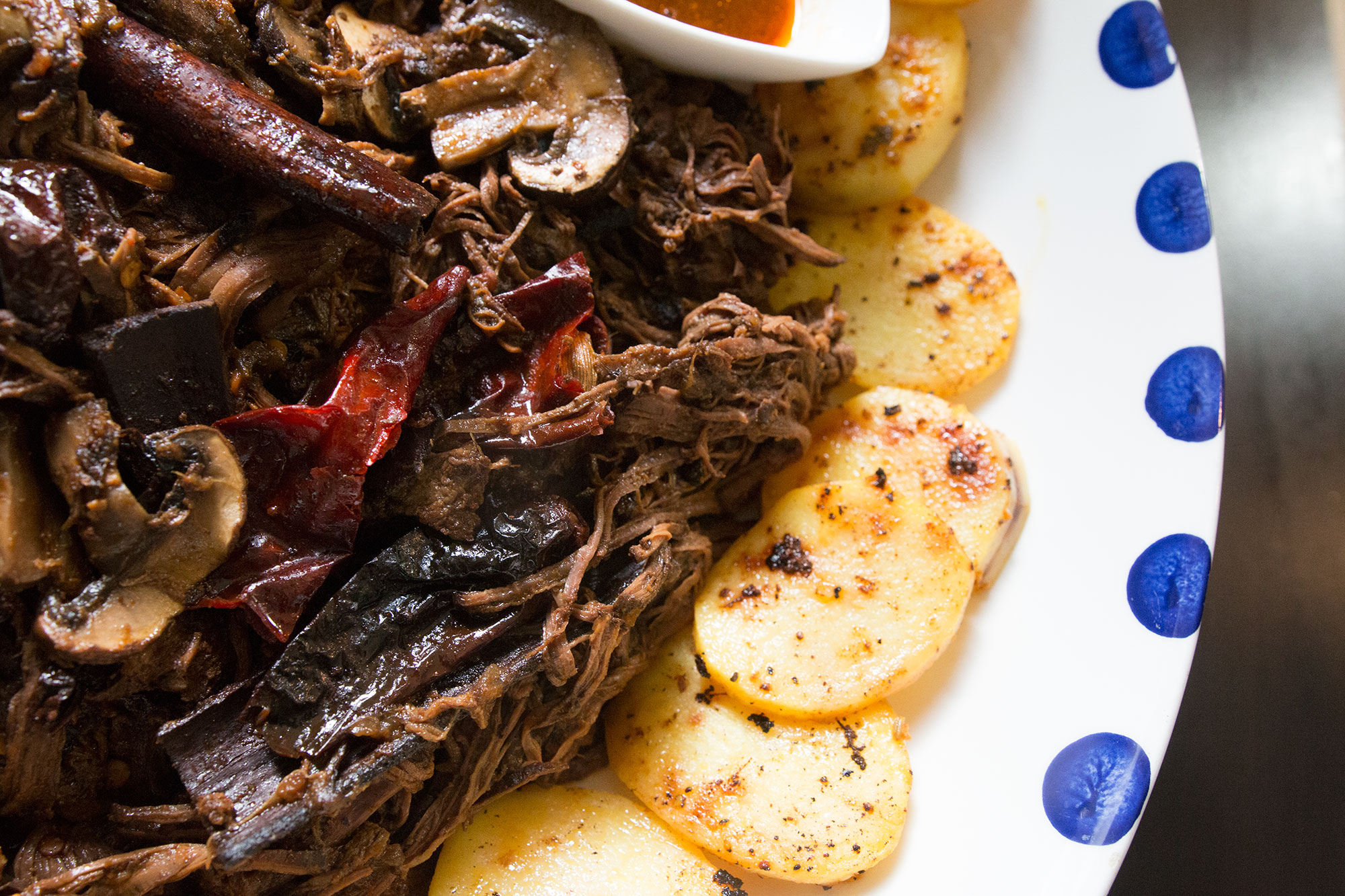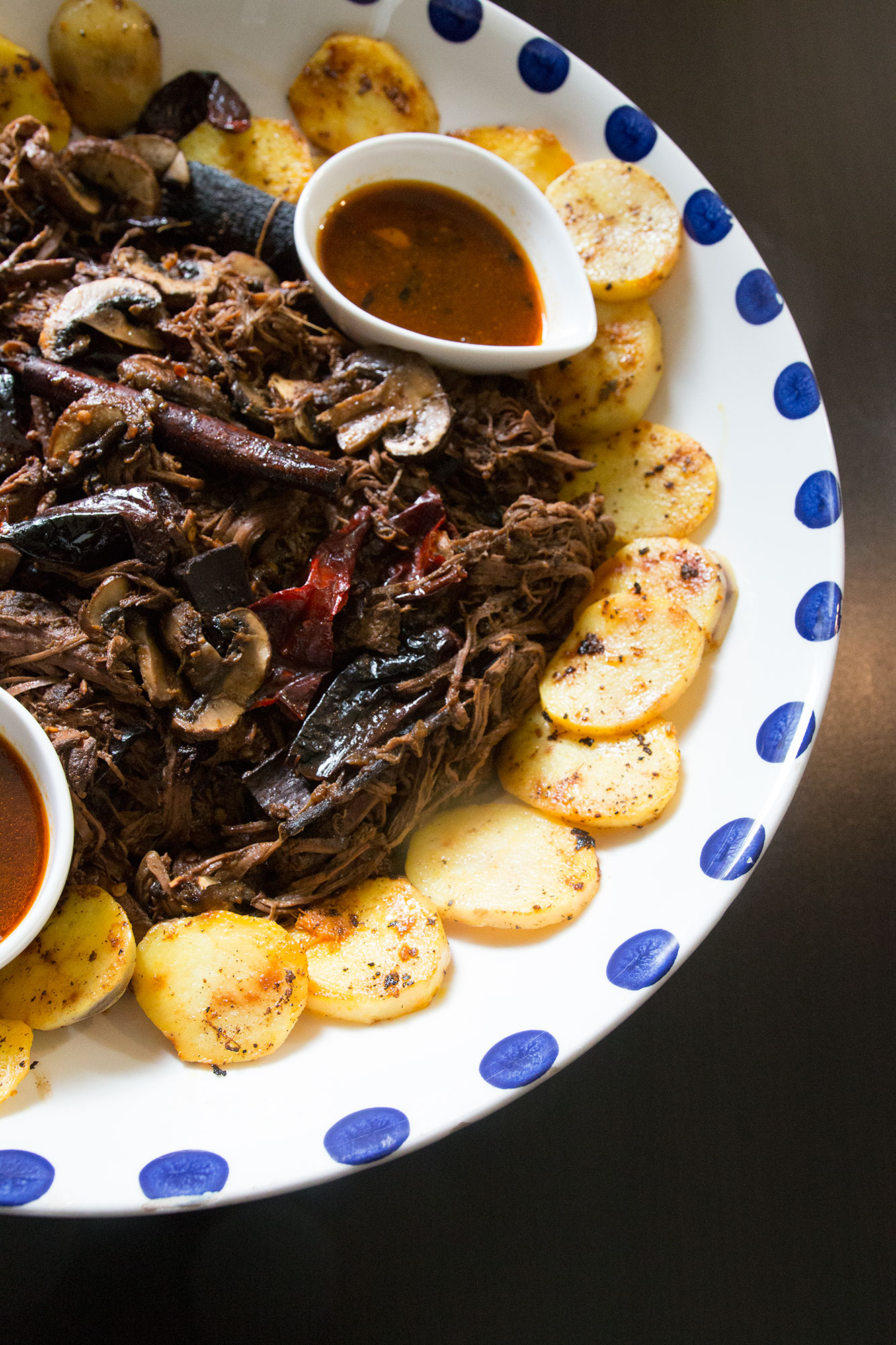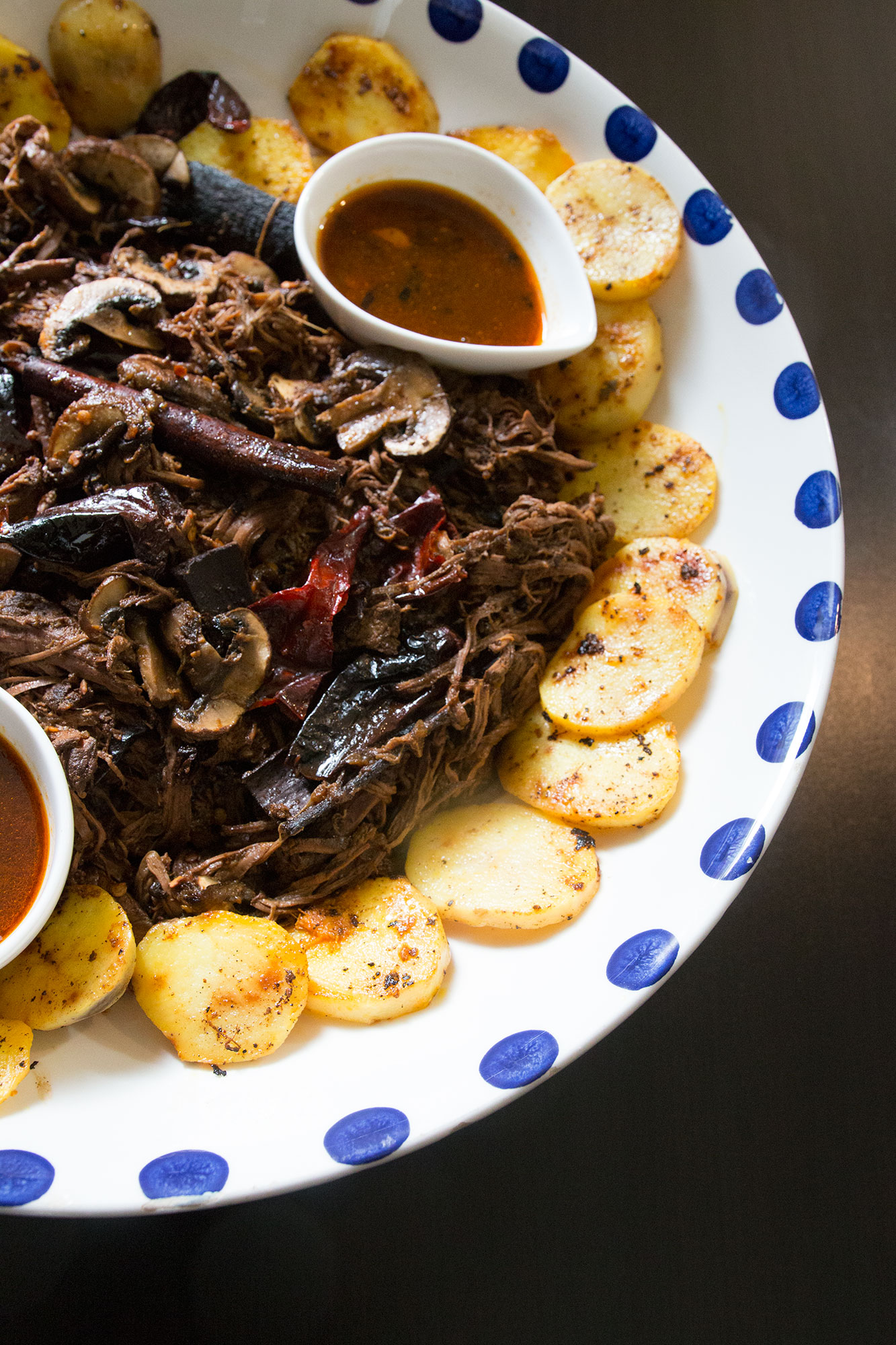 [youtube-subscriber nickname=kravingsblog]
Ingredients
4 lb chunk of Beef tenderloin
Juice 1/2 Lemon
2 tbsps fresh Ginger and Garlic paste
1 tsp Cumin powder
1 tsp Chilli powder
½ tsp turmeric
30 cloves
3 - 2 inch sticks of Cinnamon
3 Star Anise
10 black Peppercorns
6 Cardamoms
6 Kashmiri chillies
2 cups sliced Onions
Salt
2 – 3 Potatoes sliced
1 cup of Beef or Vegetable stock
1 cup Mushrooms
Instructions
Prepare the tenderloin by removing the extra fat and silver skin
Cut it into 4 smaller chunks
Add the lemon juice and ginger and garlic paste
Add the powdered spices and salt and mix well
Marinate overnight
Heat some oil and saute the whole spices and the red chillies
Add the onions and cook till caramelized
Add some salt so the onions get brown faster
Remove from the pan and add the beef and sear
Remove the beef add more oil to the saute pan and fry the potato slices
Add the beef to a crock pot or slow cooker and cover with the onions
Add the stock and cook for 8 hrs
Add the mushrooms and cook for another 1/2 hr or toss in sautéed mushrooms
https://kravingsfoodadventures.com/slow-cooker-pot-roast/