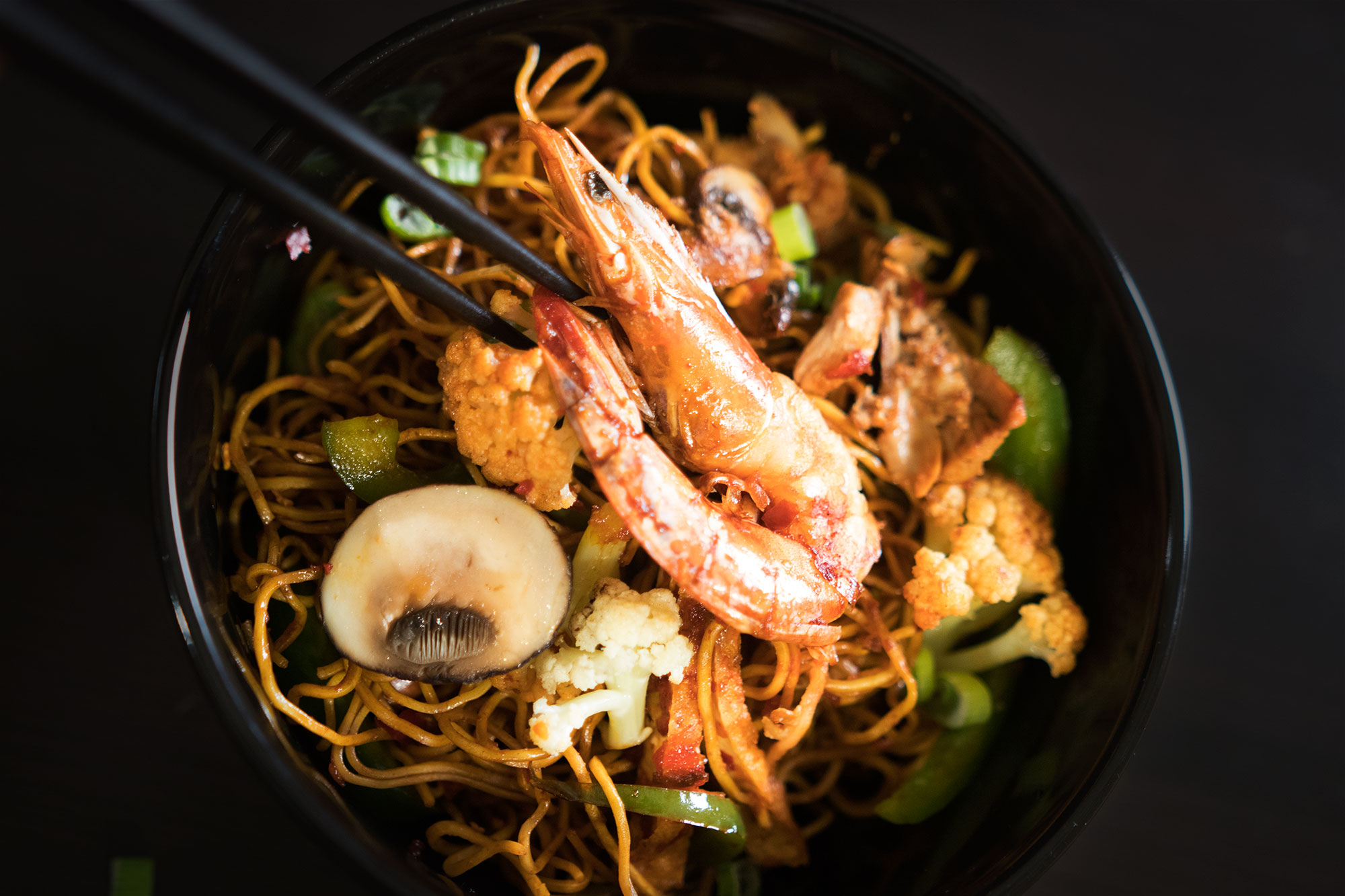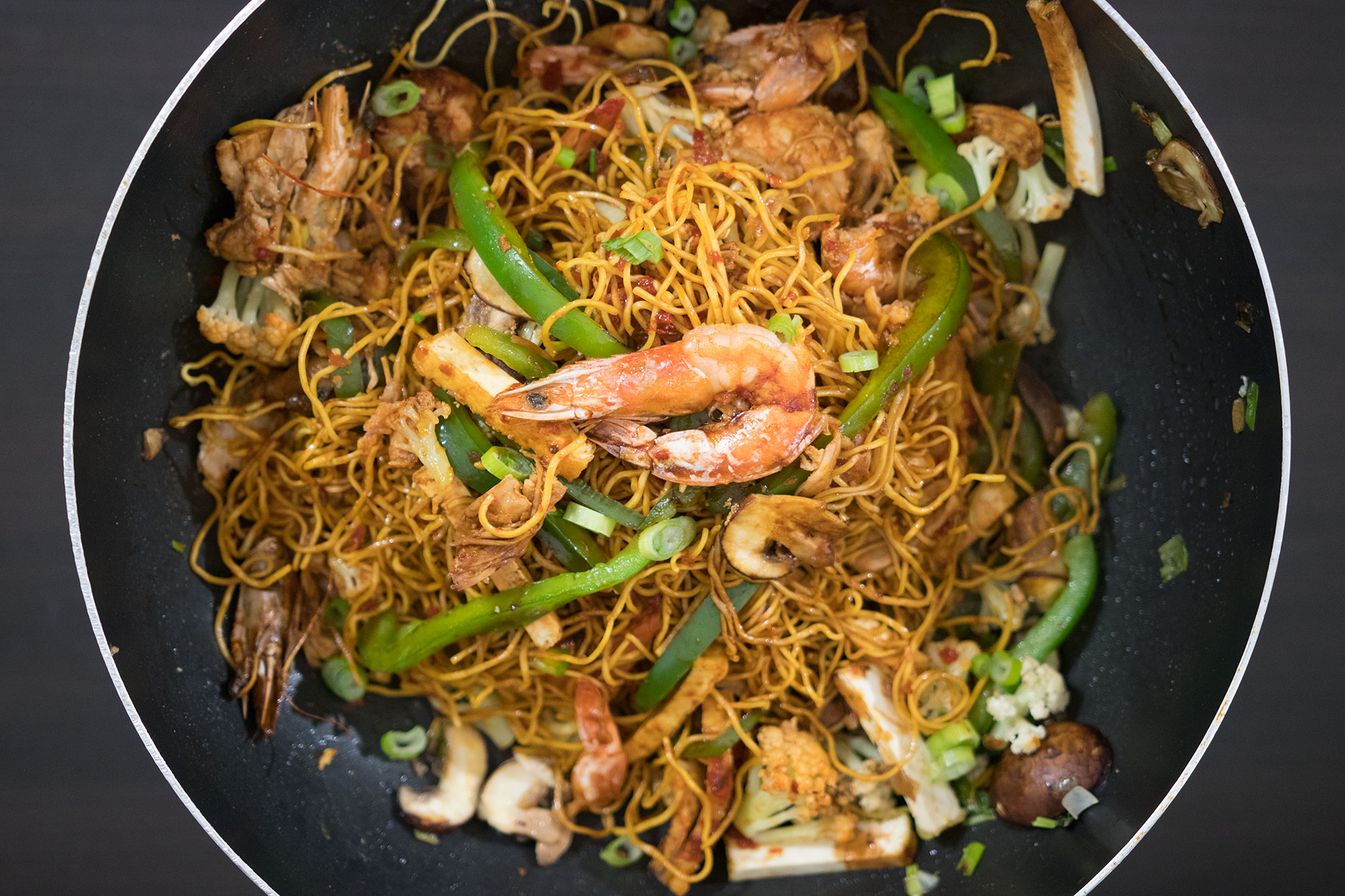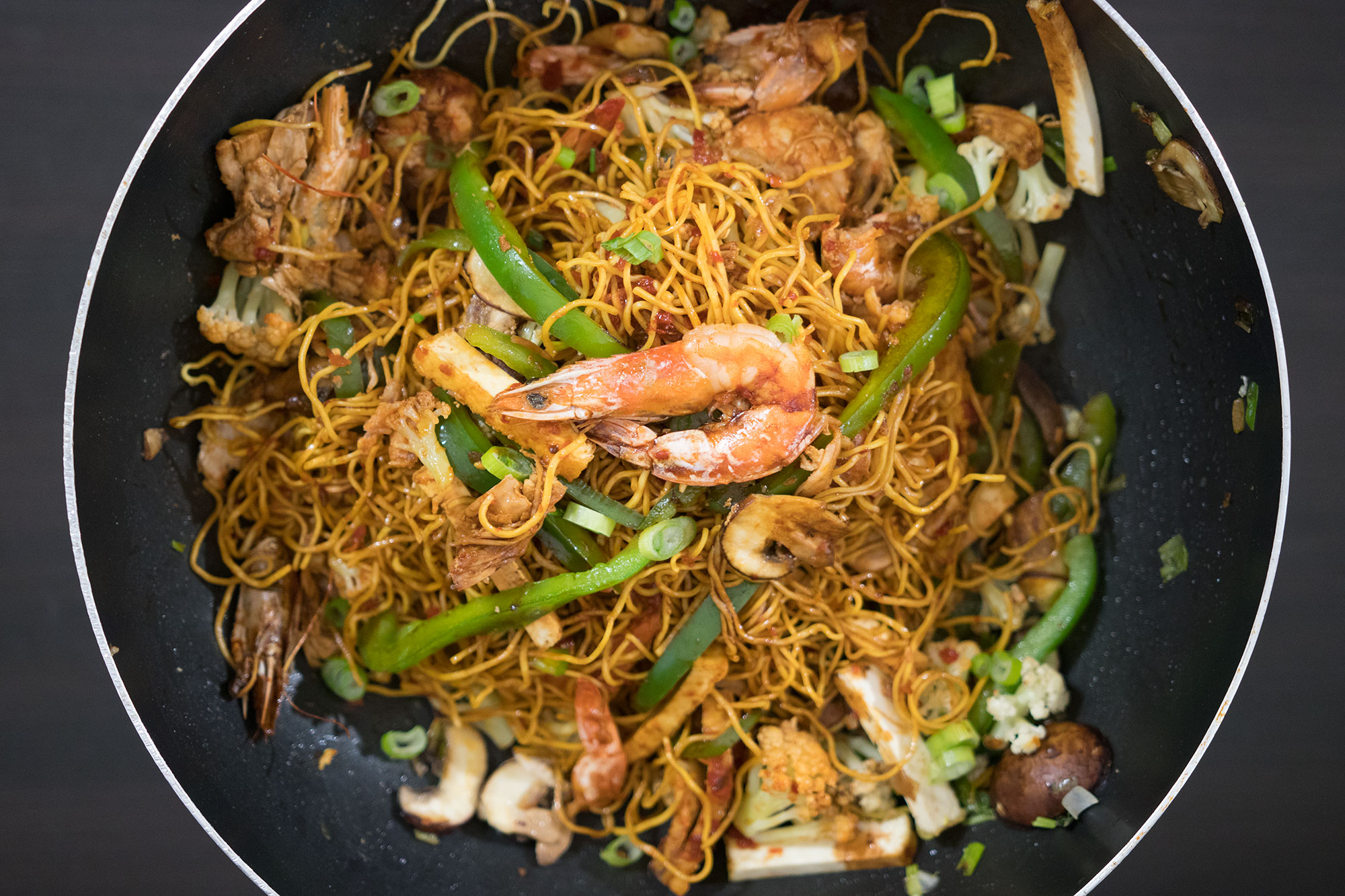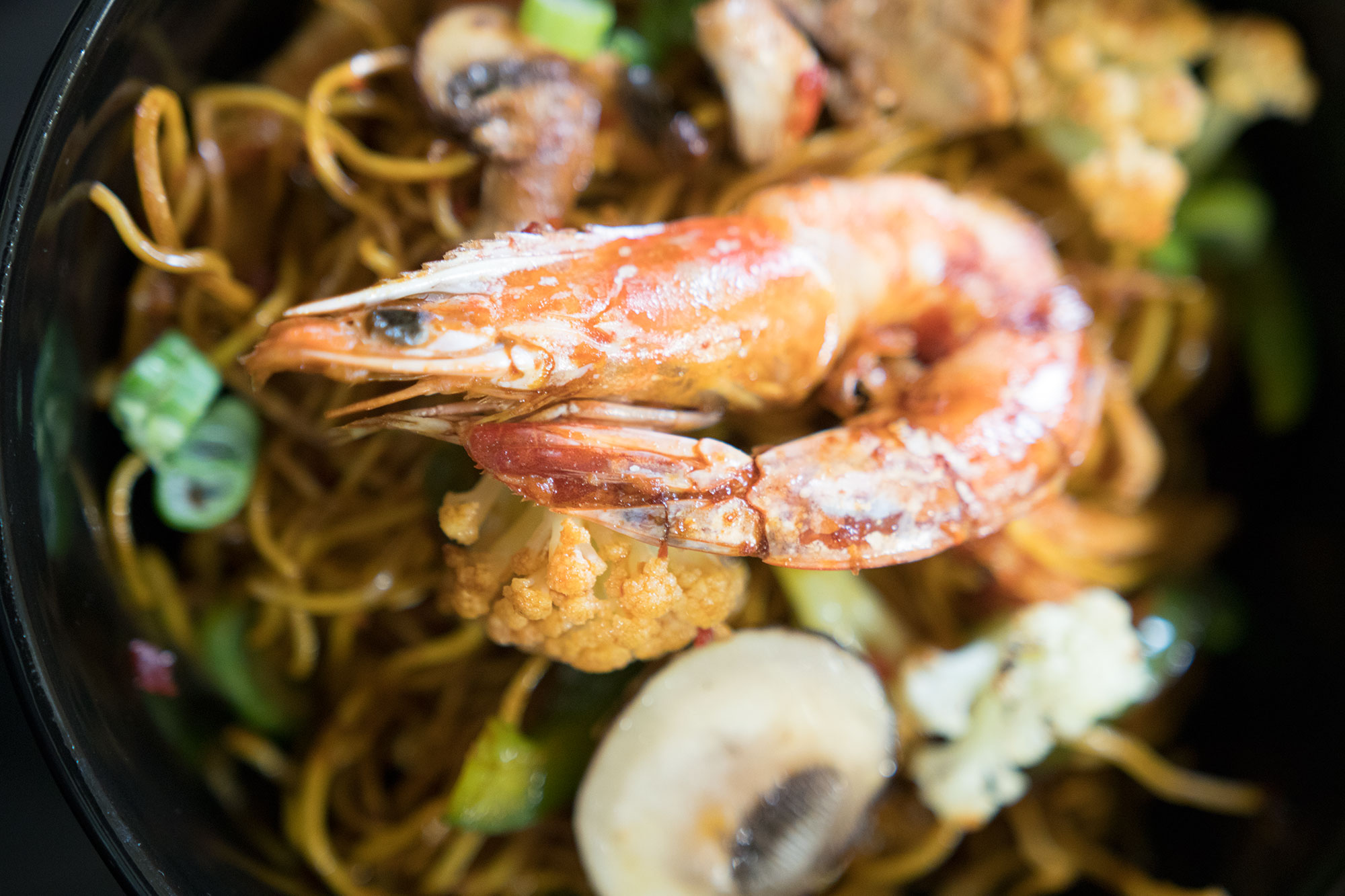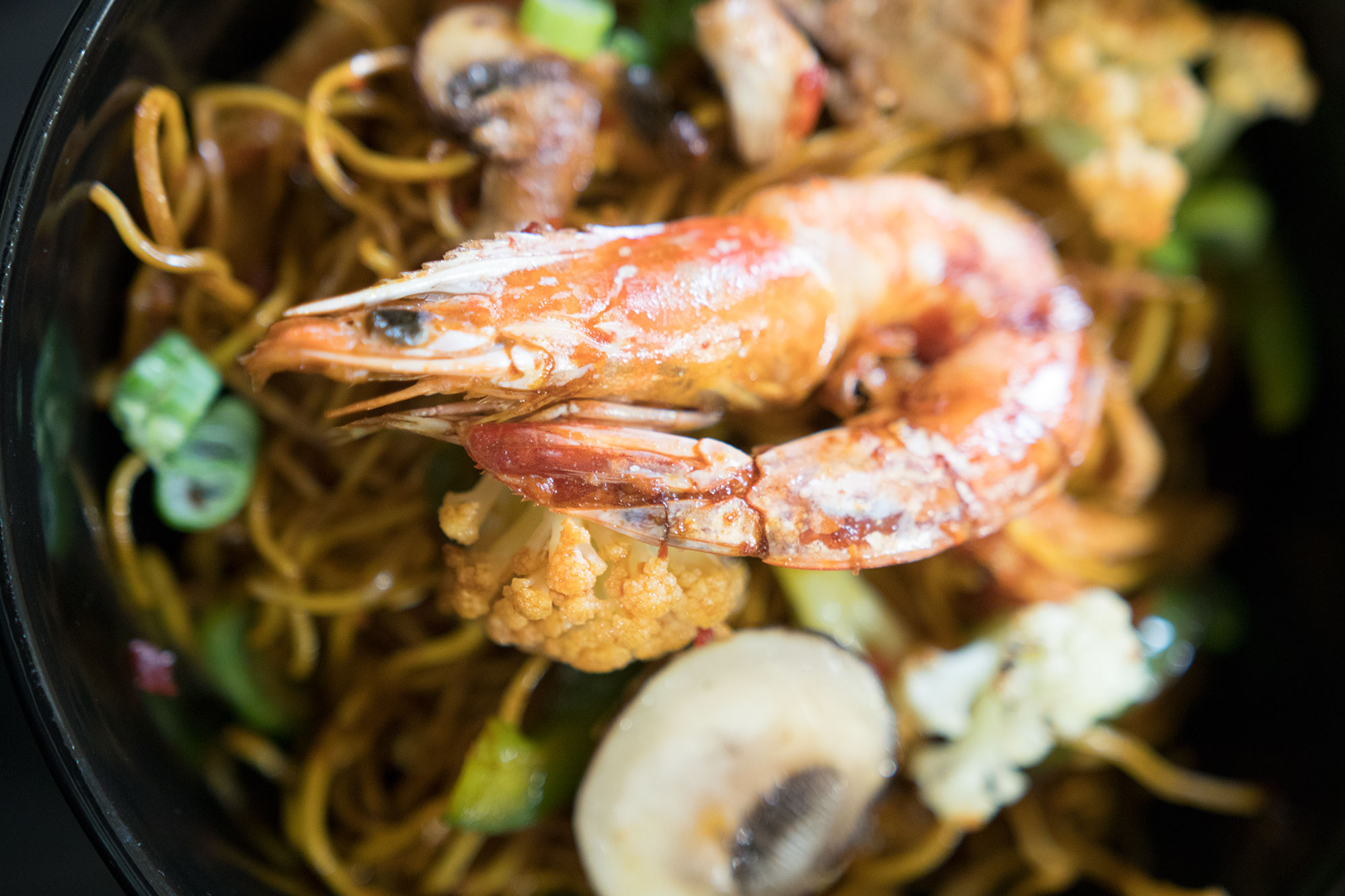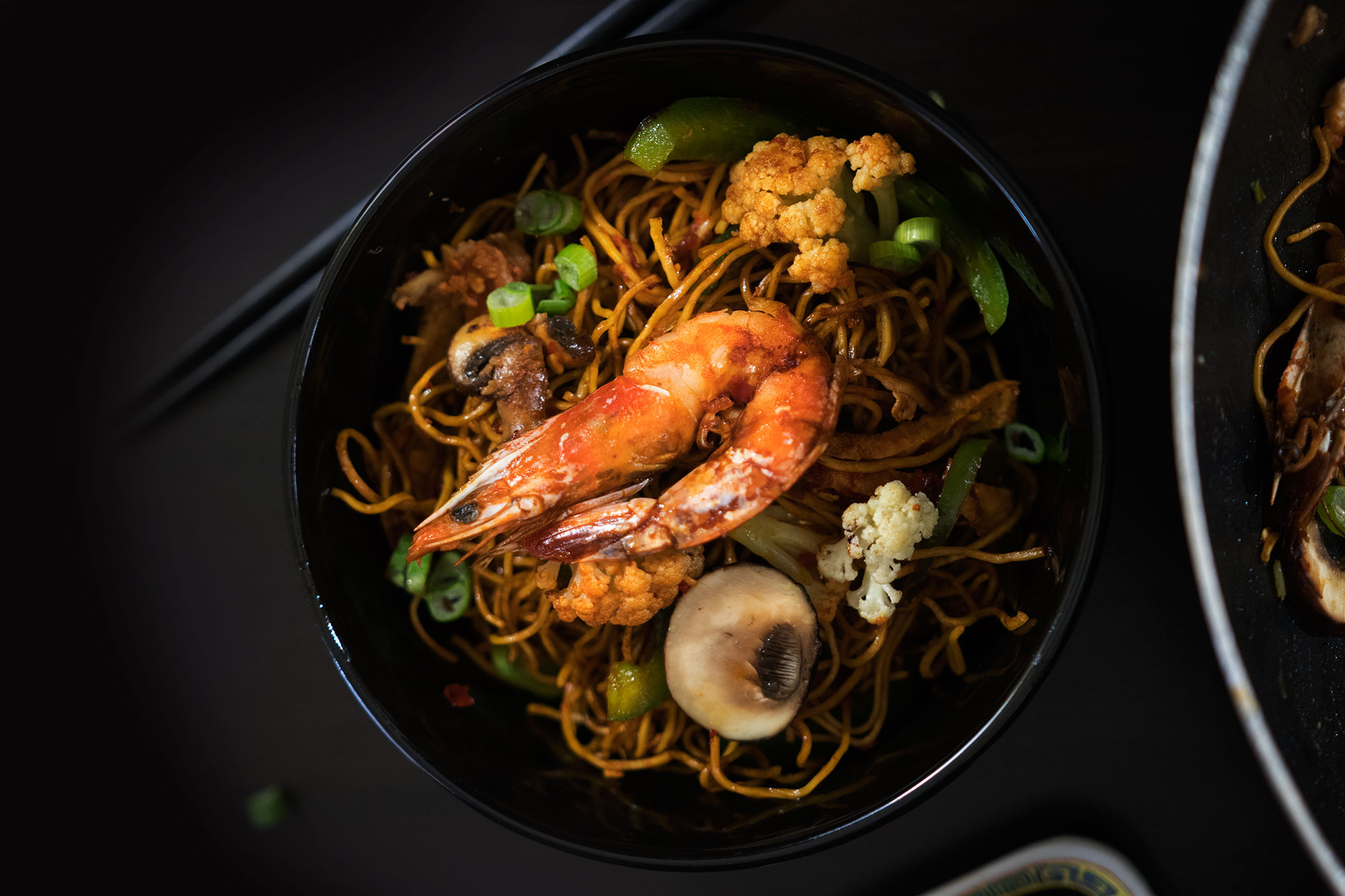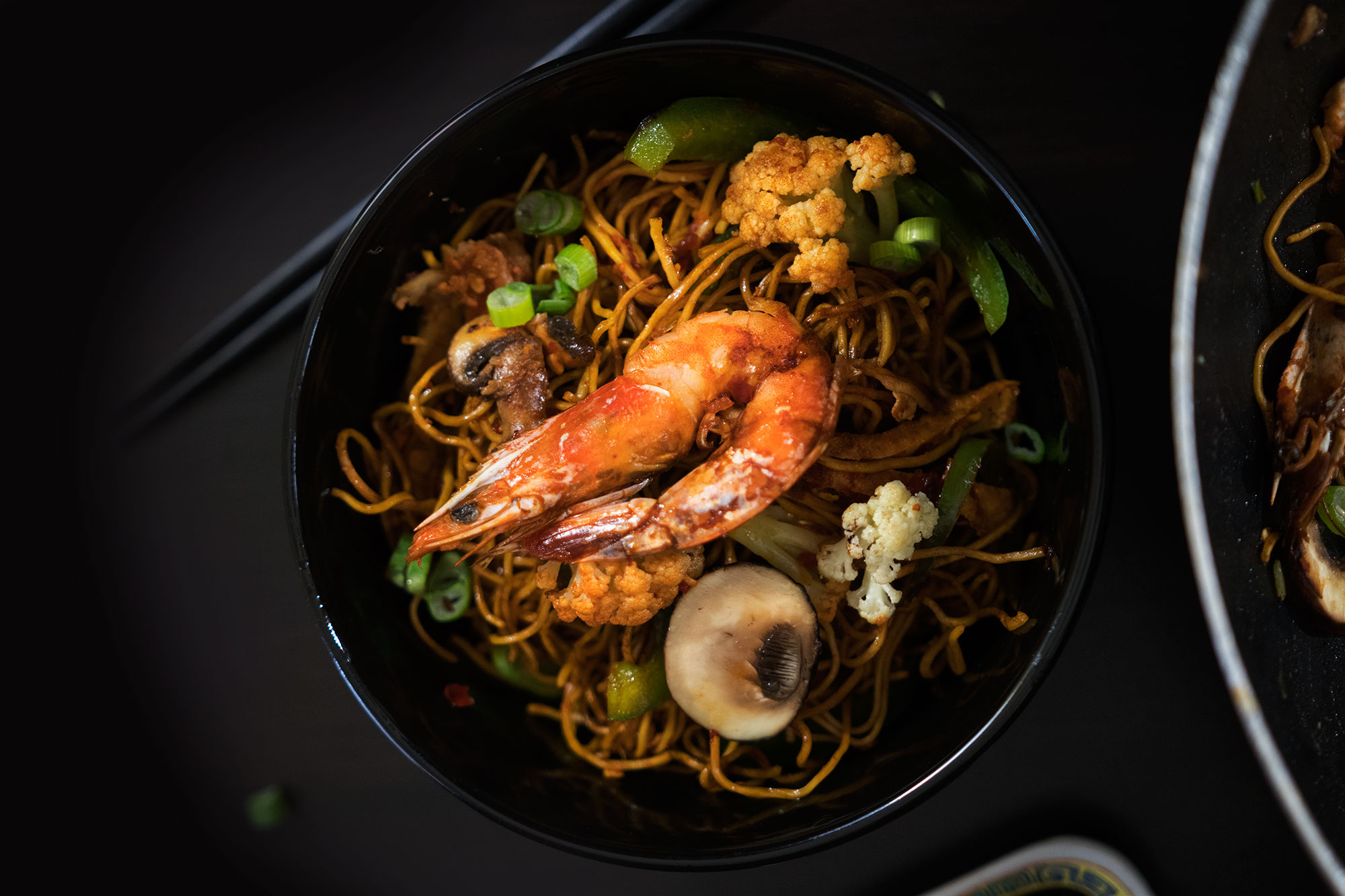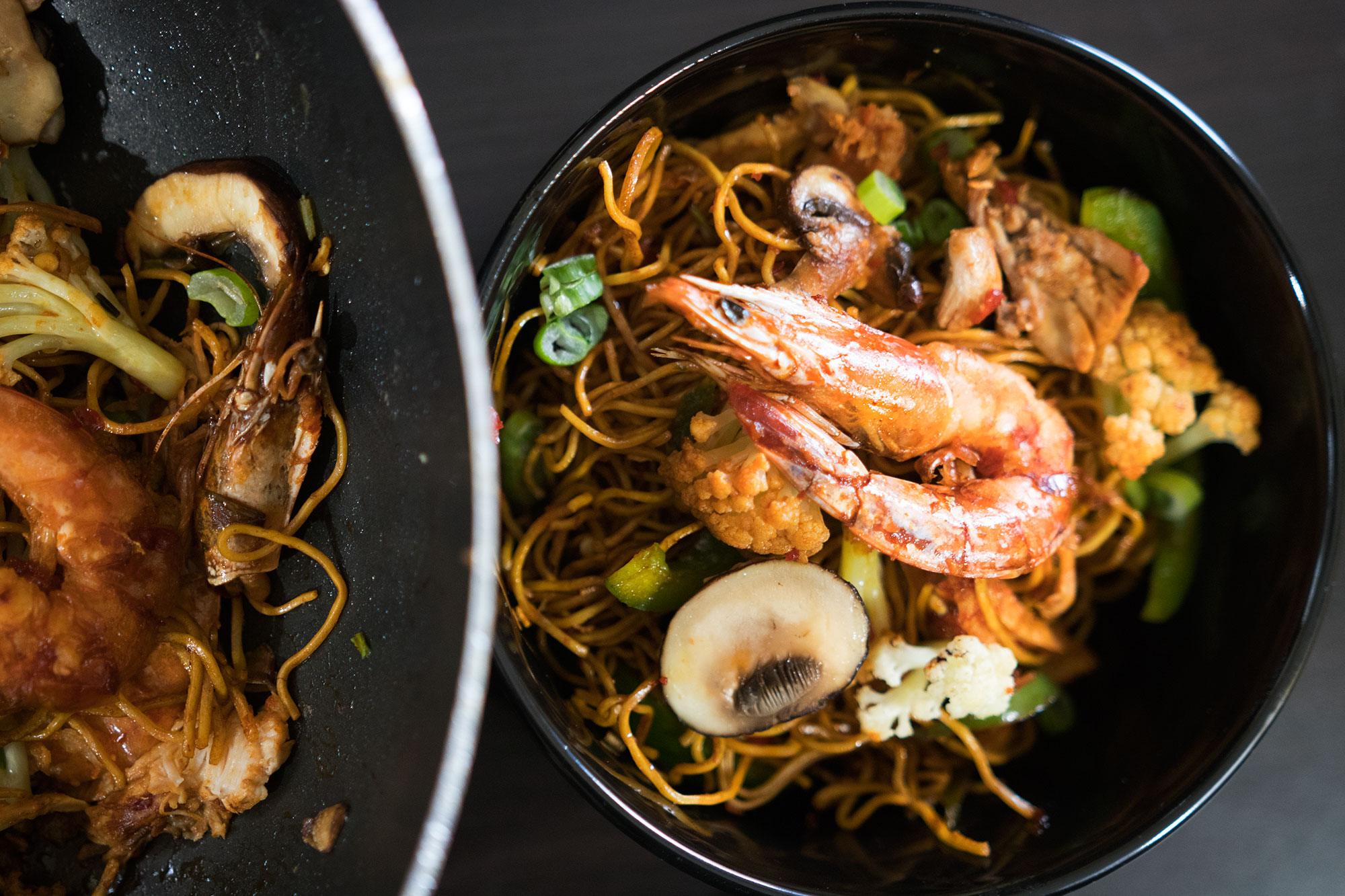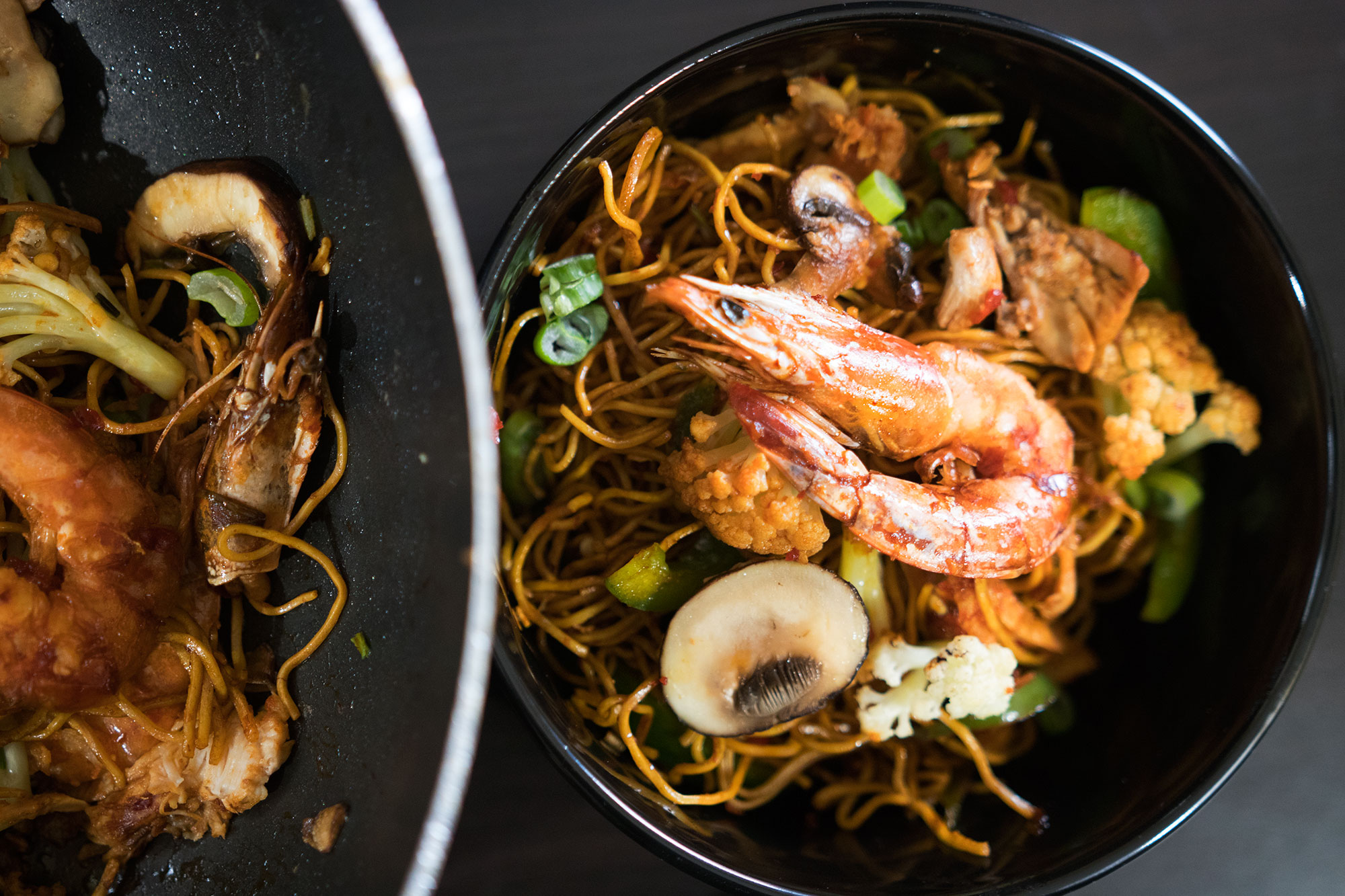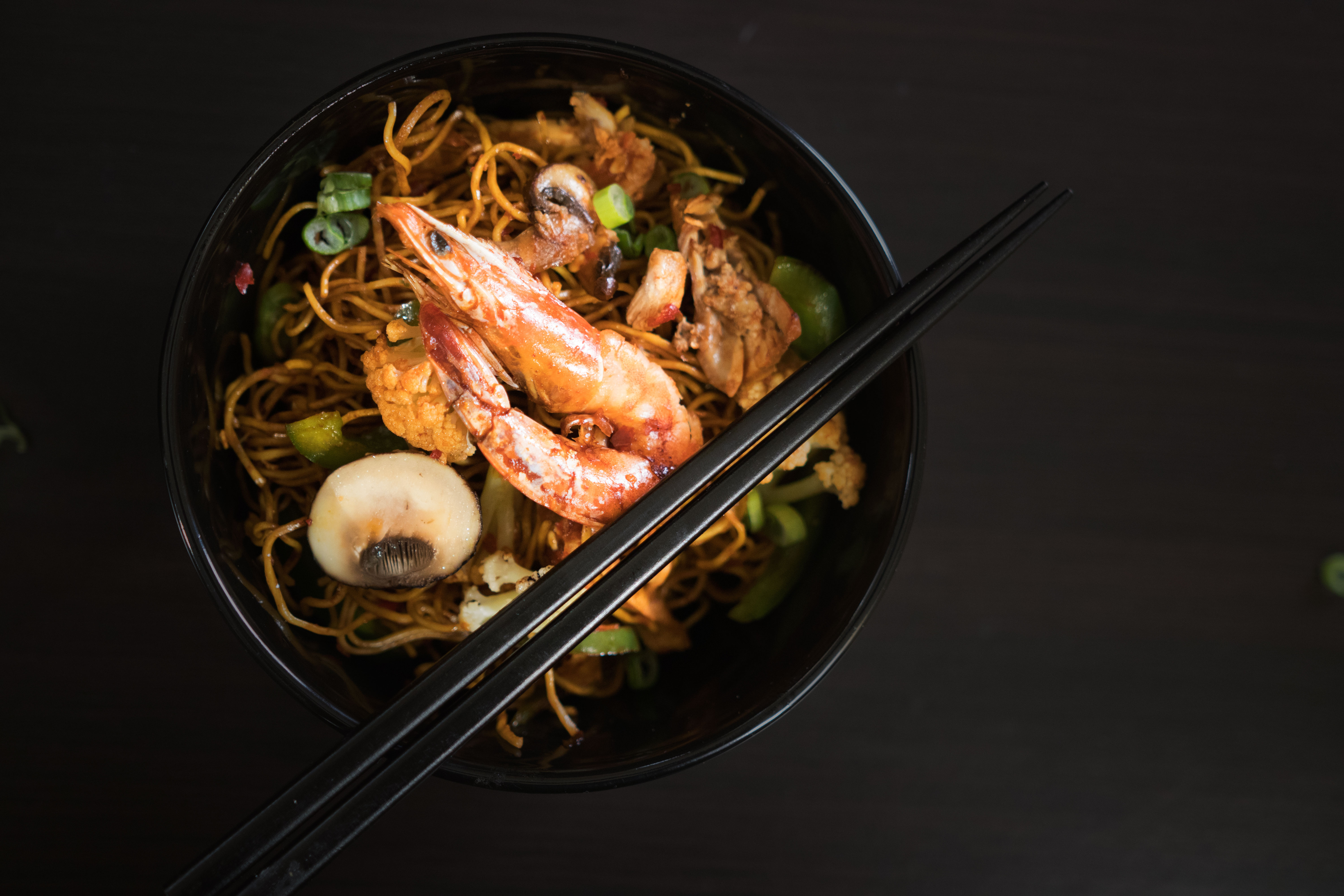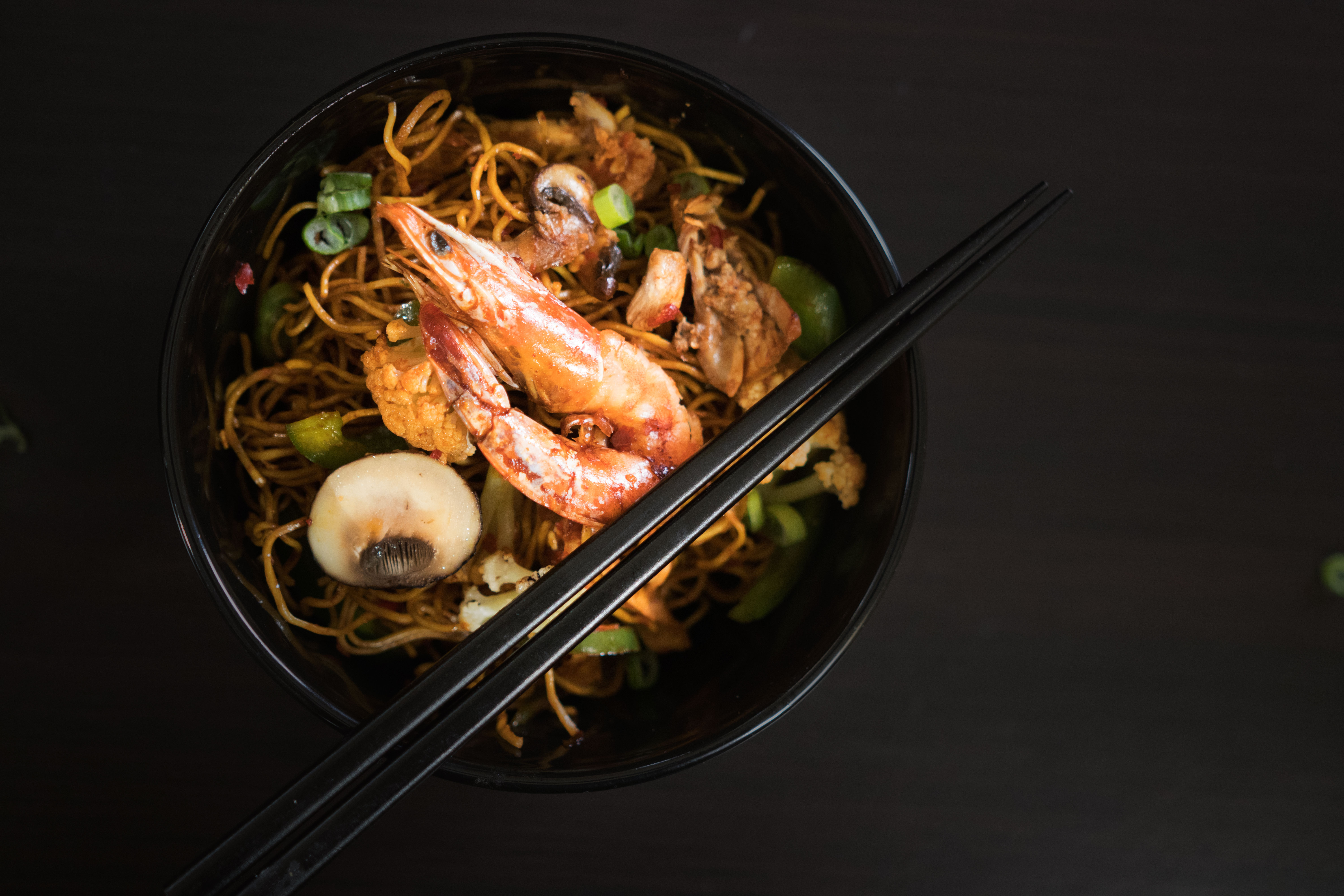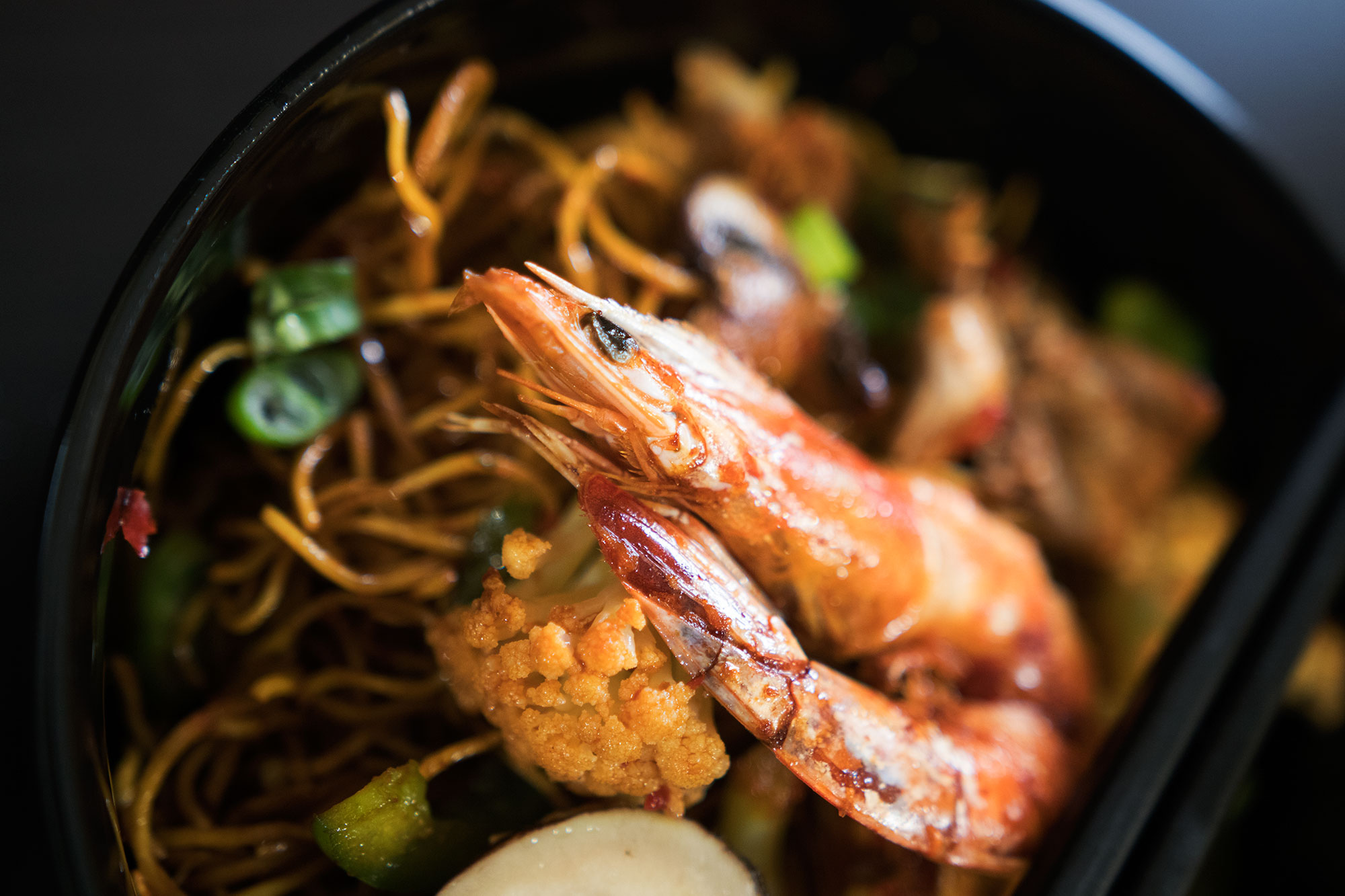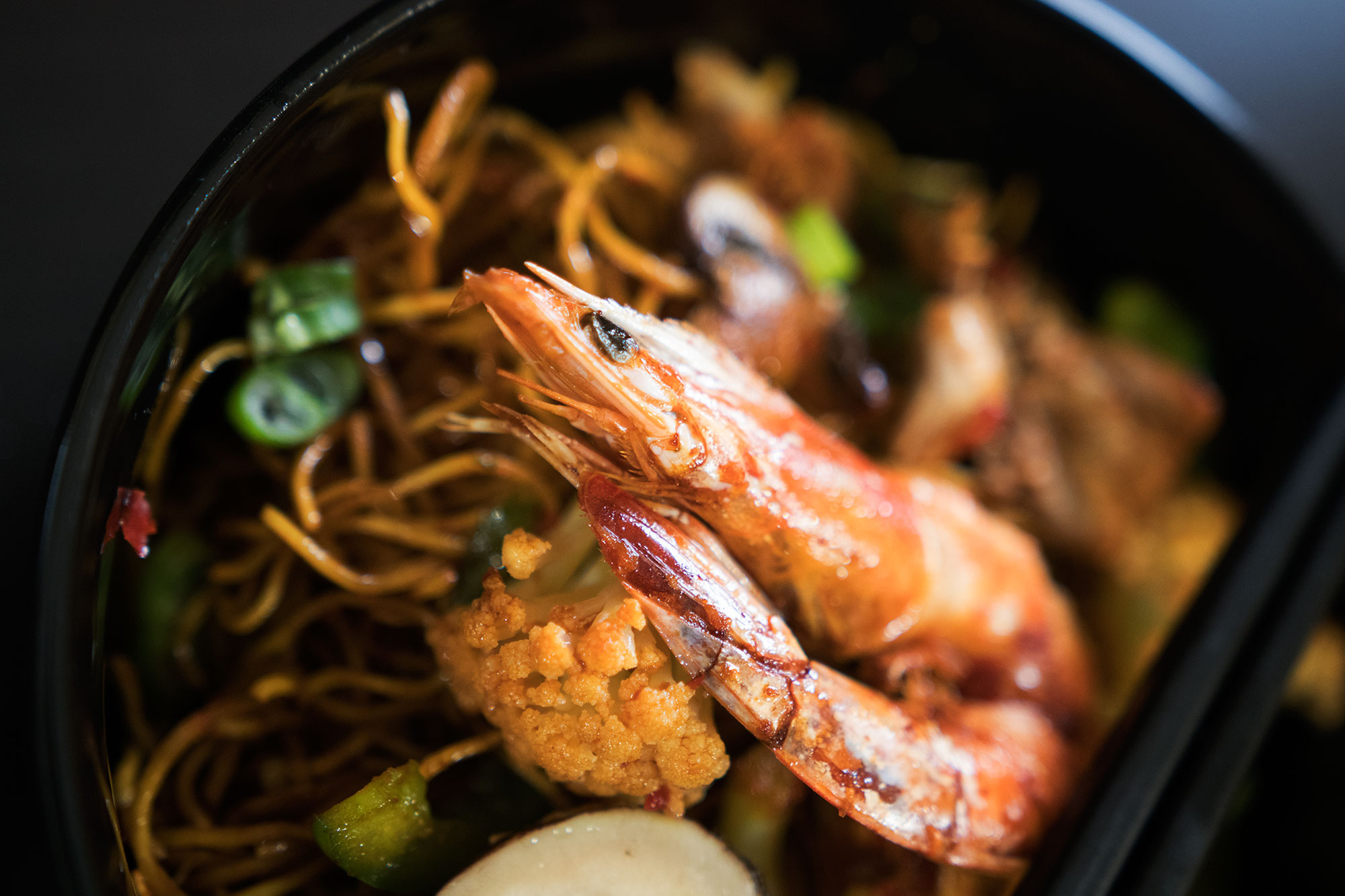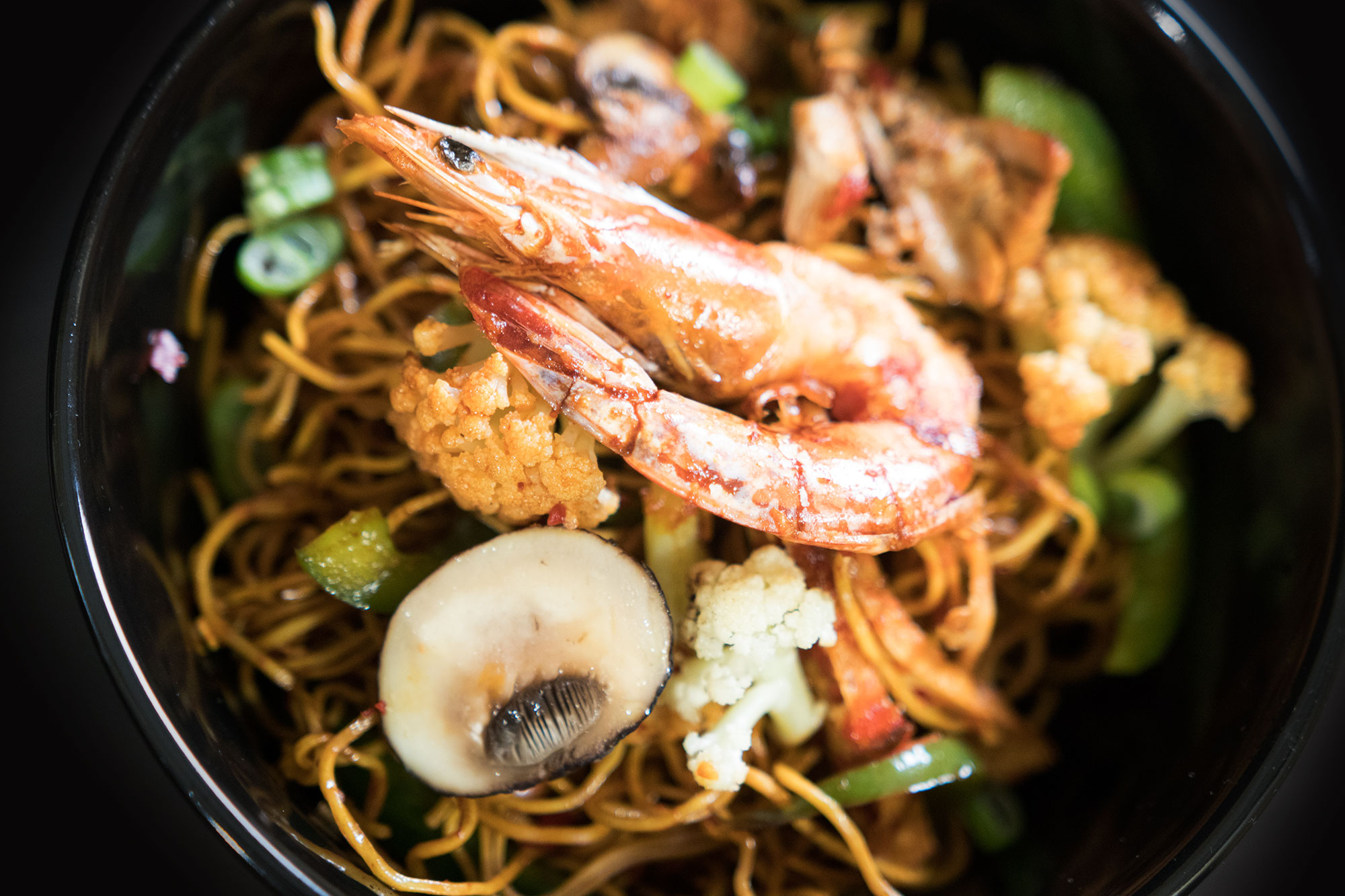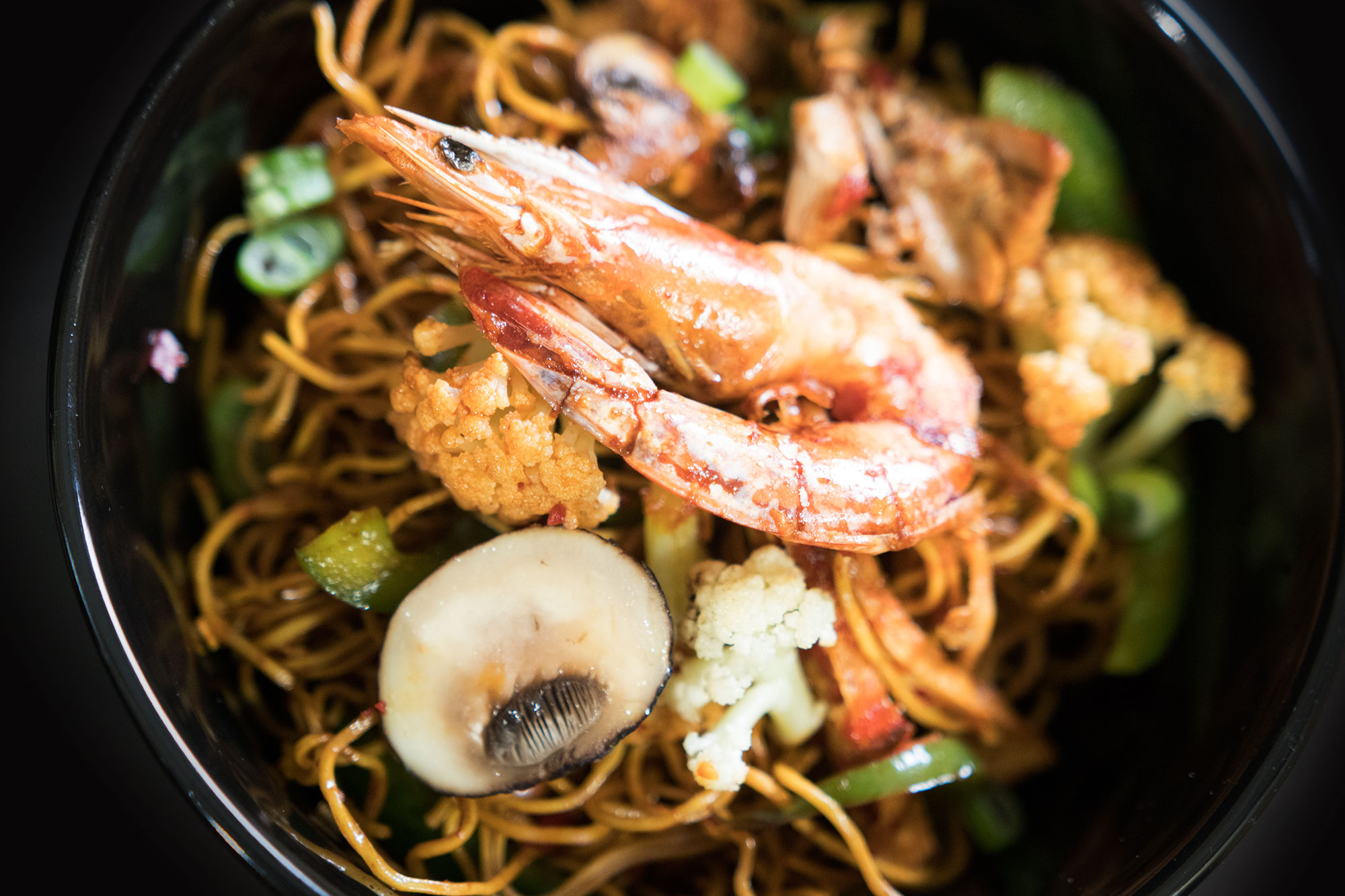 If I'm ordering takeout or eating in, I almost always make sure to get both Fried Rice and a Chowmein. One of my sons prefers rice and the other noodles, although I can never remember which is which
Chowmein noodles are widely available. The most common kind are found dry in a 454 approx gm bag. I prefer to use the fresh semi cooked steamed noodles. These come sealed in bags in the fridge section of your local Oriental store. If you can't find these, just ½ cook the dry noodles, drain and dry them well before using.
The protein and vegetables you use is totally upto you. I used Shrimp, Chicken, Cauliflower, Mushrooms, Green Pepper & Tofu in this recipe but you can use Broccoli, Carrots, Bok Choy, Celery … the world is your oyster!
[youtube-subscriber nickname=kravingsblog]
Ingredients
1/4 cup Oil
1 lb that is roughly 500 gms semi cooked steam cooked Noodles
1/4 cup sliced Spring Onions
1 cup Cauliflower florets
1 cup Green pepper cut in strips
1 cup Mushrooms
400 gms of Shrimp
200 gms cooked Chicken
½ cup fried Tofu cut in strips
2 tablespoons Chilli paste or Sambal oelek
2 tbsps of dark soya sauce
Instructions
Heat the oil and fry the semi cooked steam cooked noodles, remove and keep aside
In a wok, add more oil and add the sliced spring onions, cauliflower and green pepper
Give this a good saute so the cauliflower & mushrooms cook
Make room for the deveined and shelled shrimp(I left the head on) and cook for a minute or so on each side
Make room on the other side and add the chicken
Give everything a good saute again
Add the tofu, followed by the noodles, chilli paste and soya and toss well to coat
https://kravingsfoodadventures.com/mixed-chowmein/