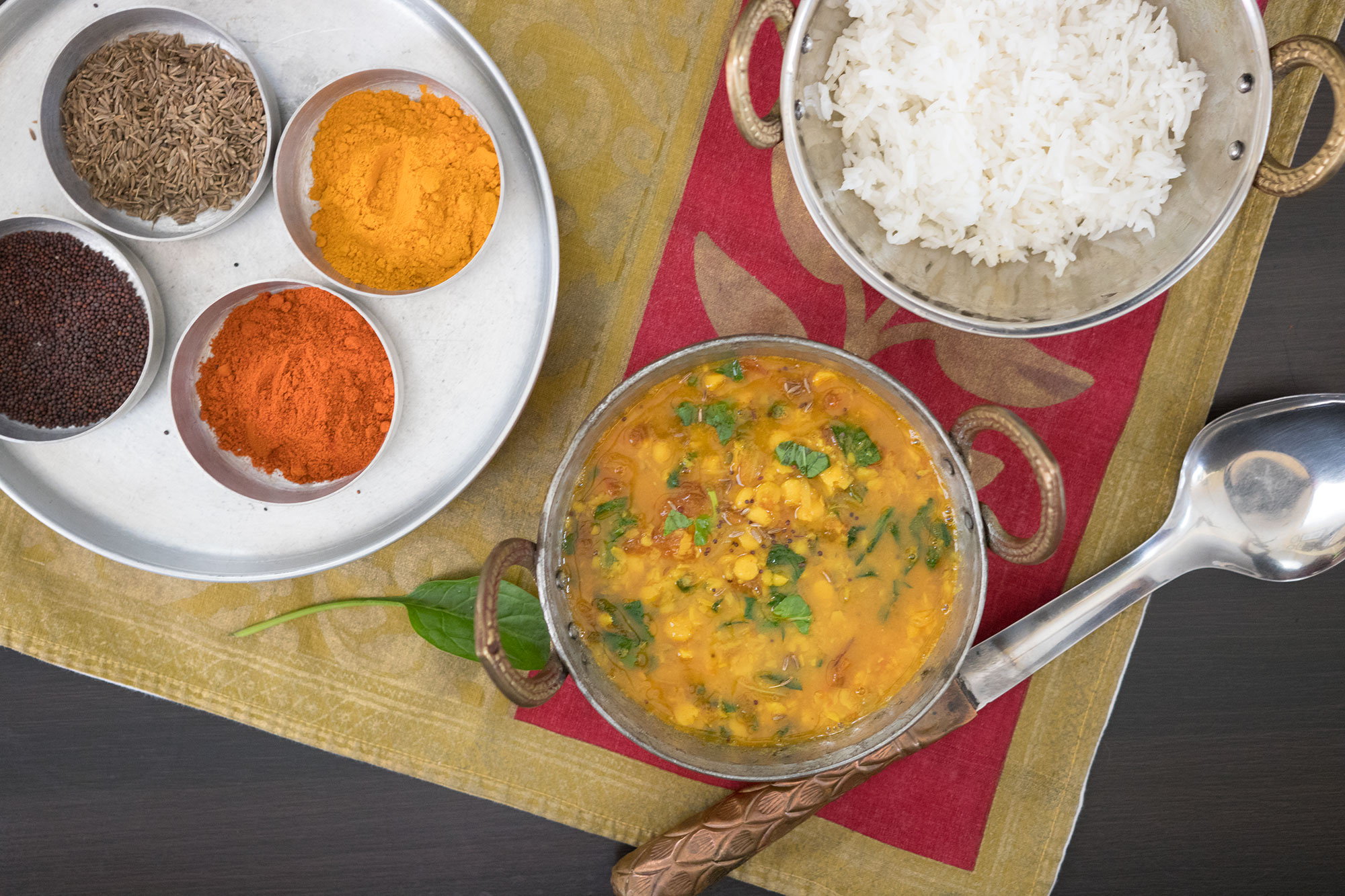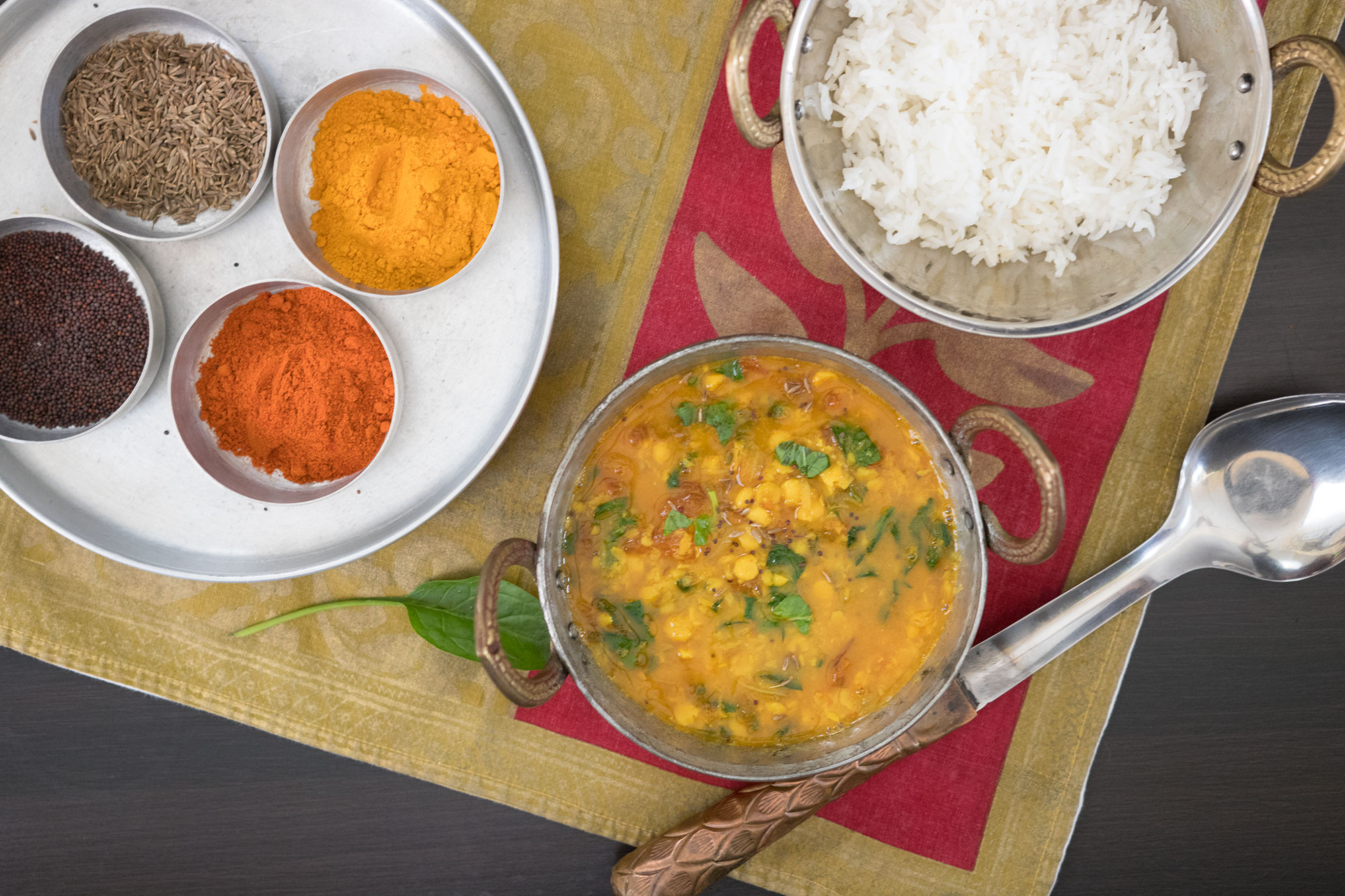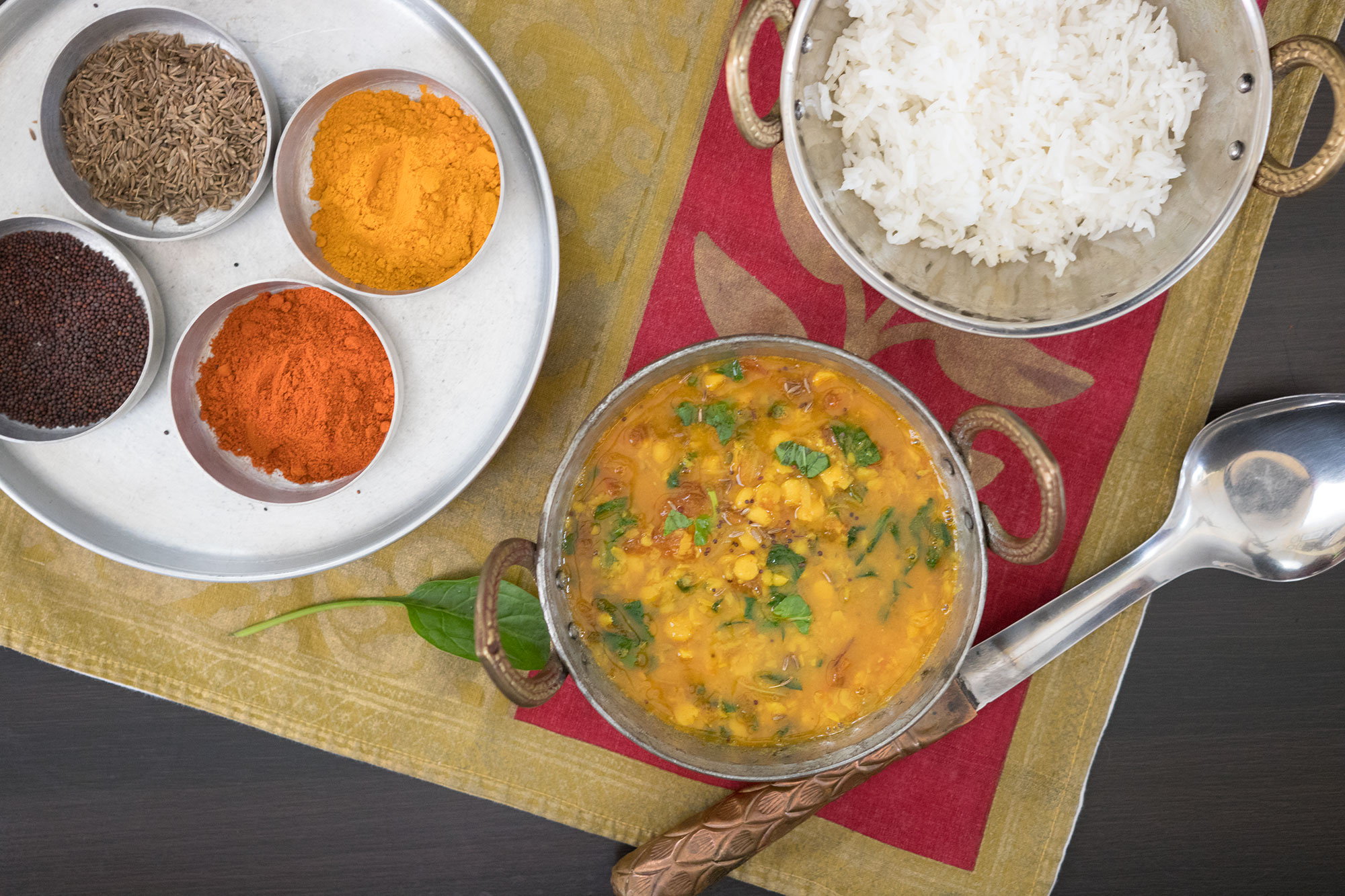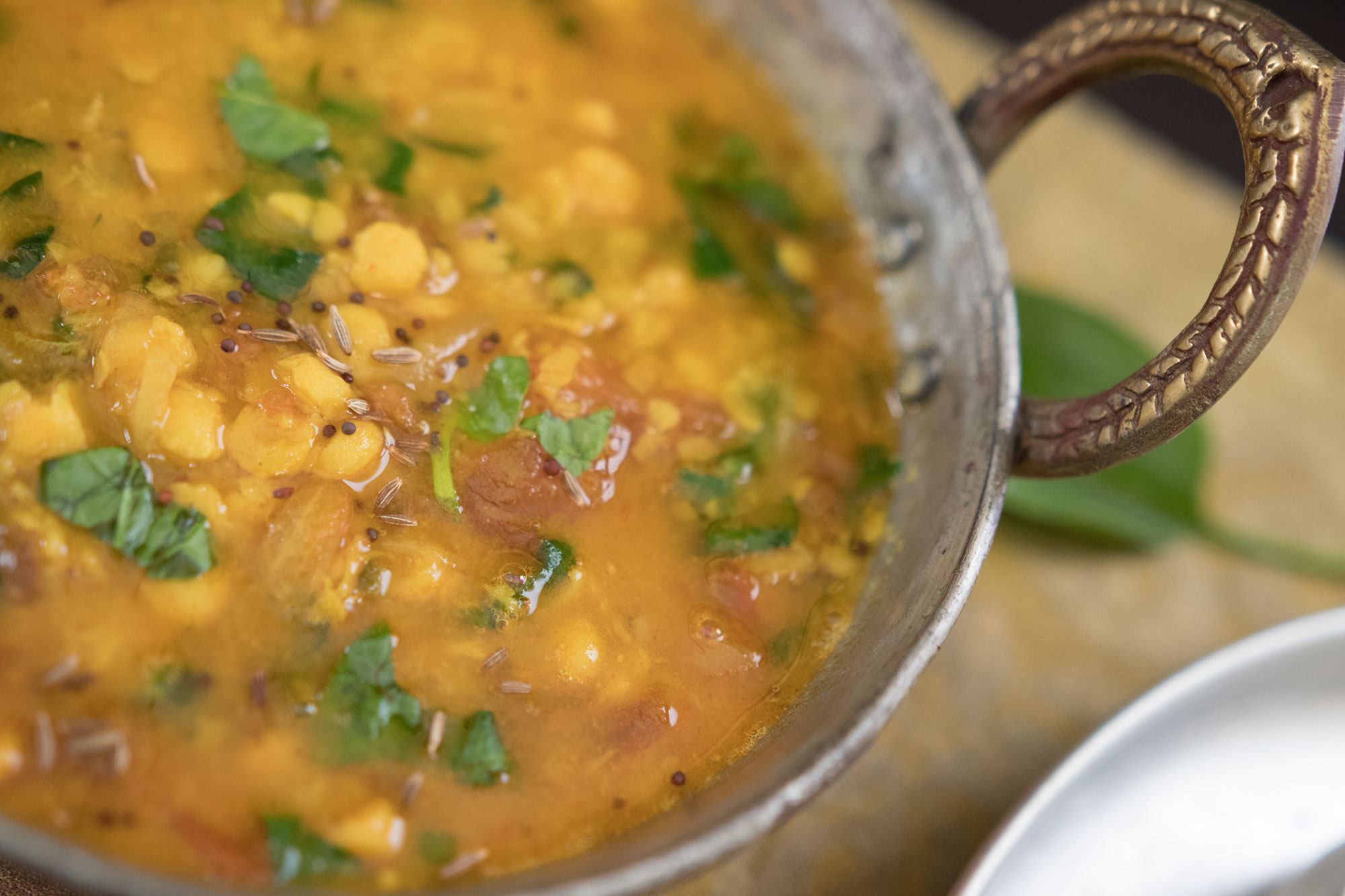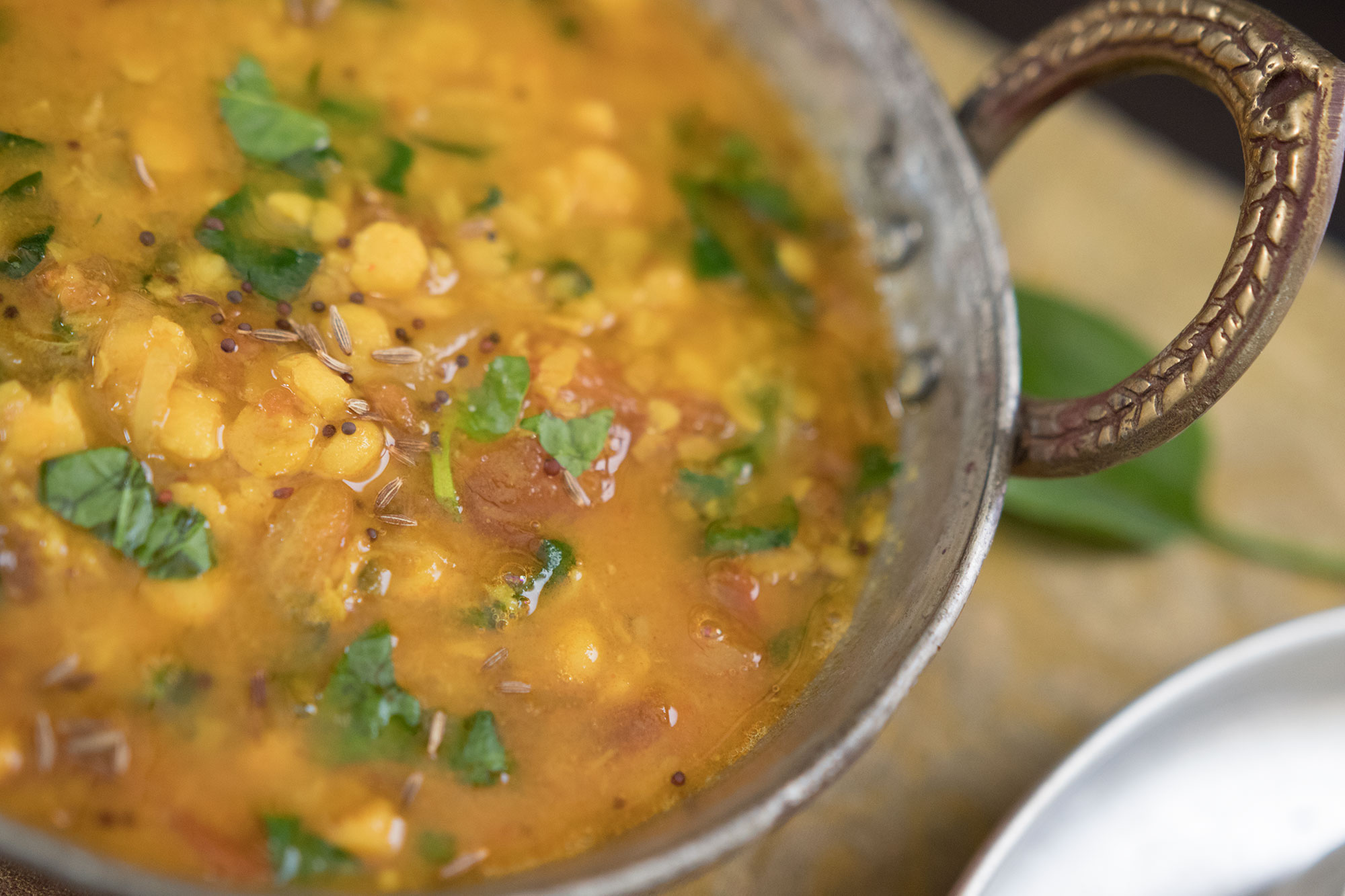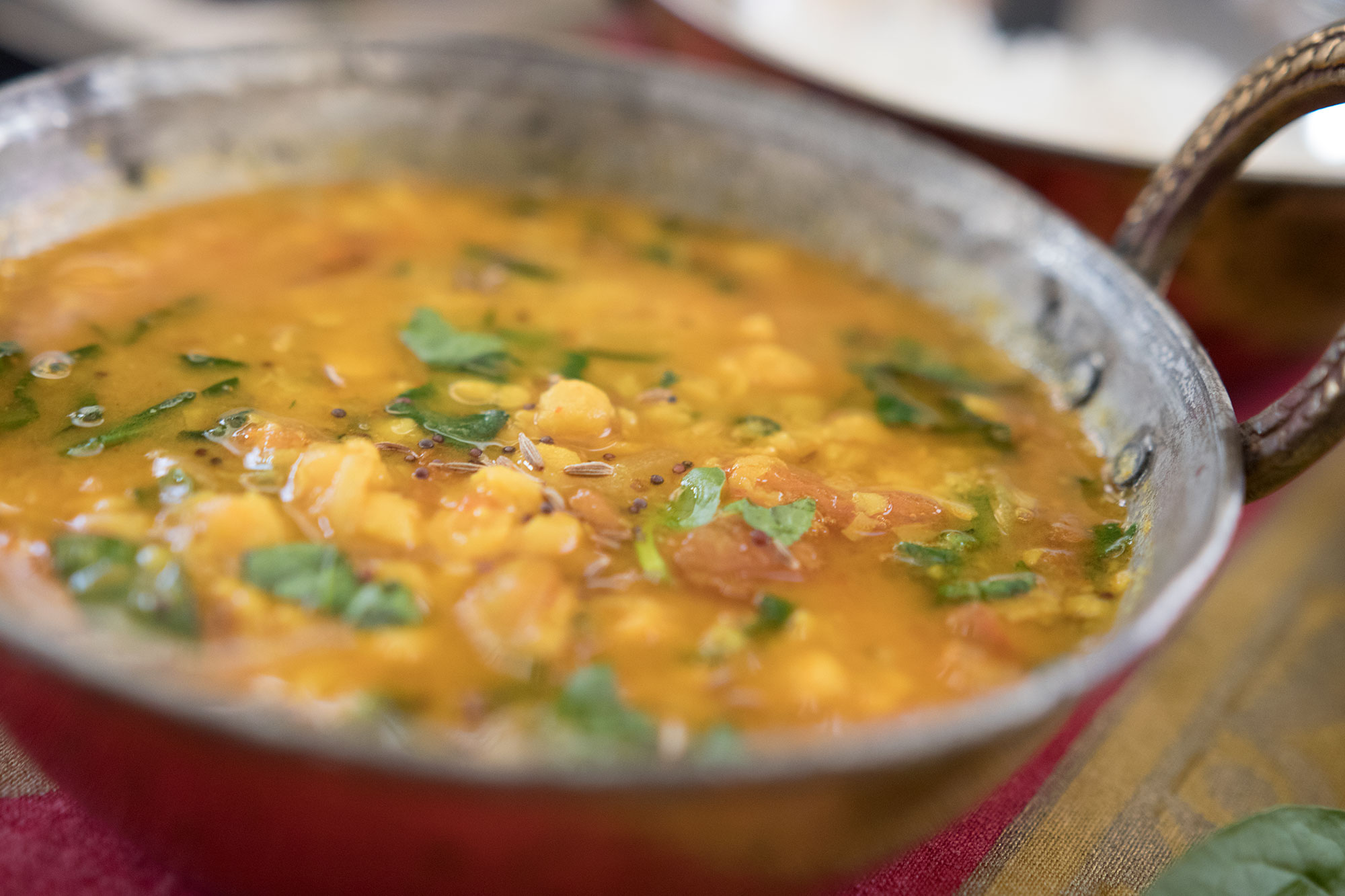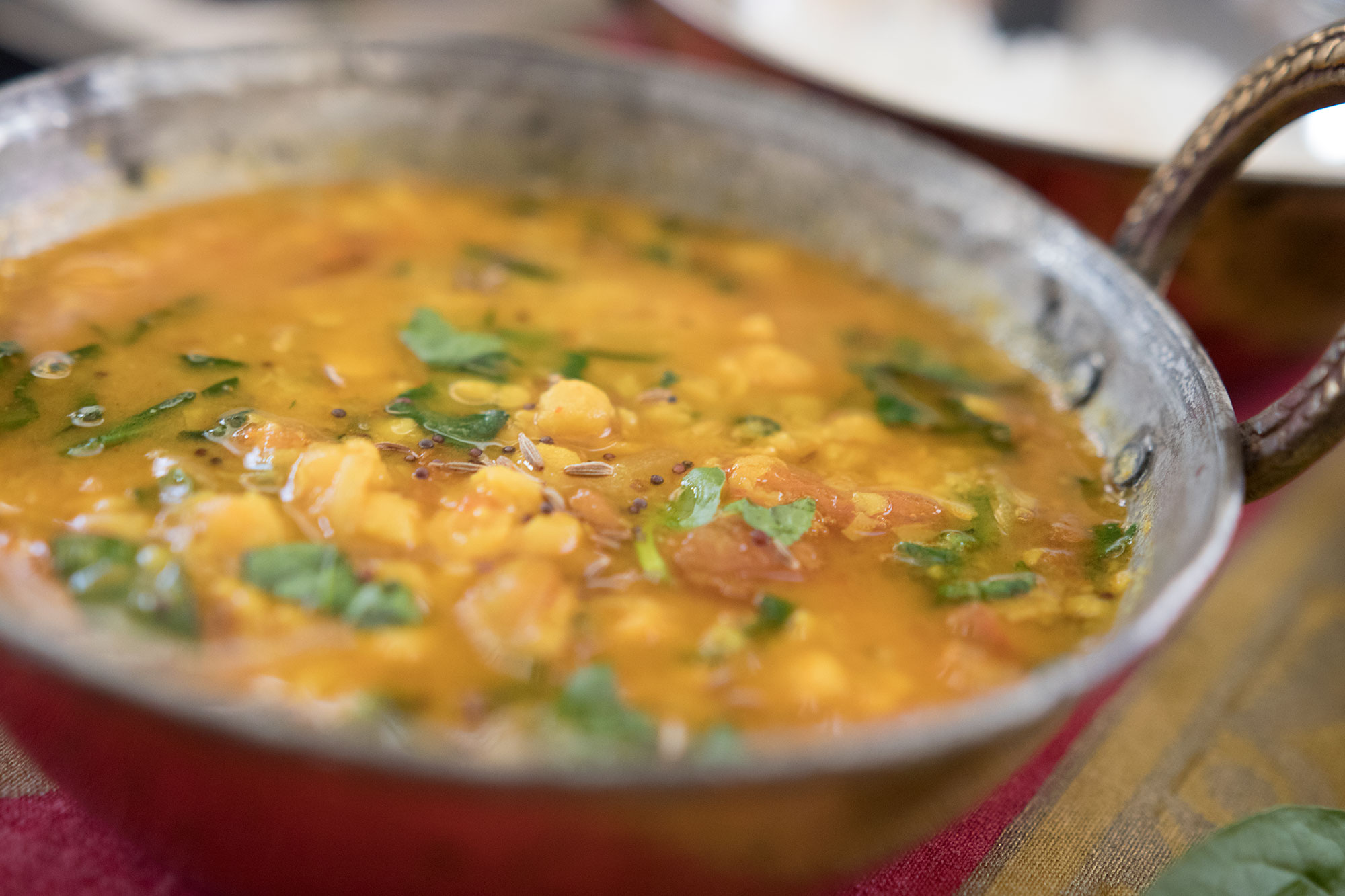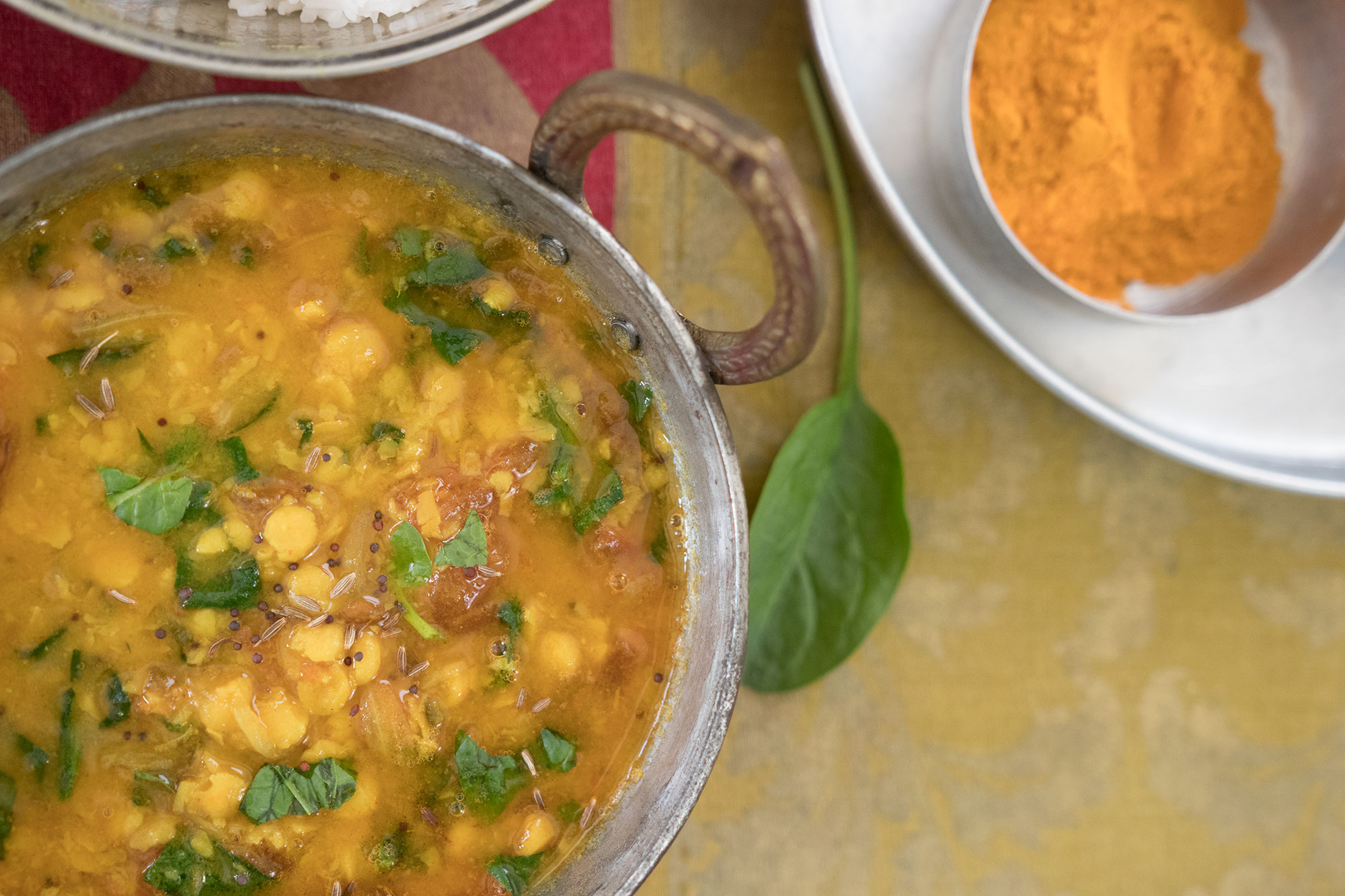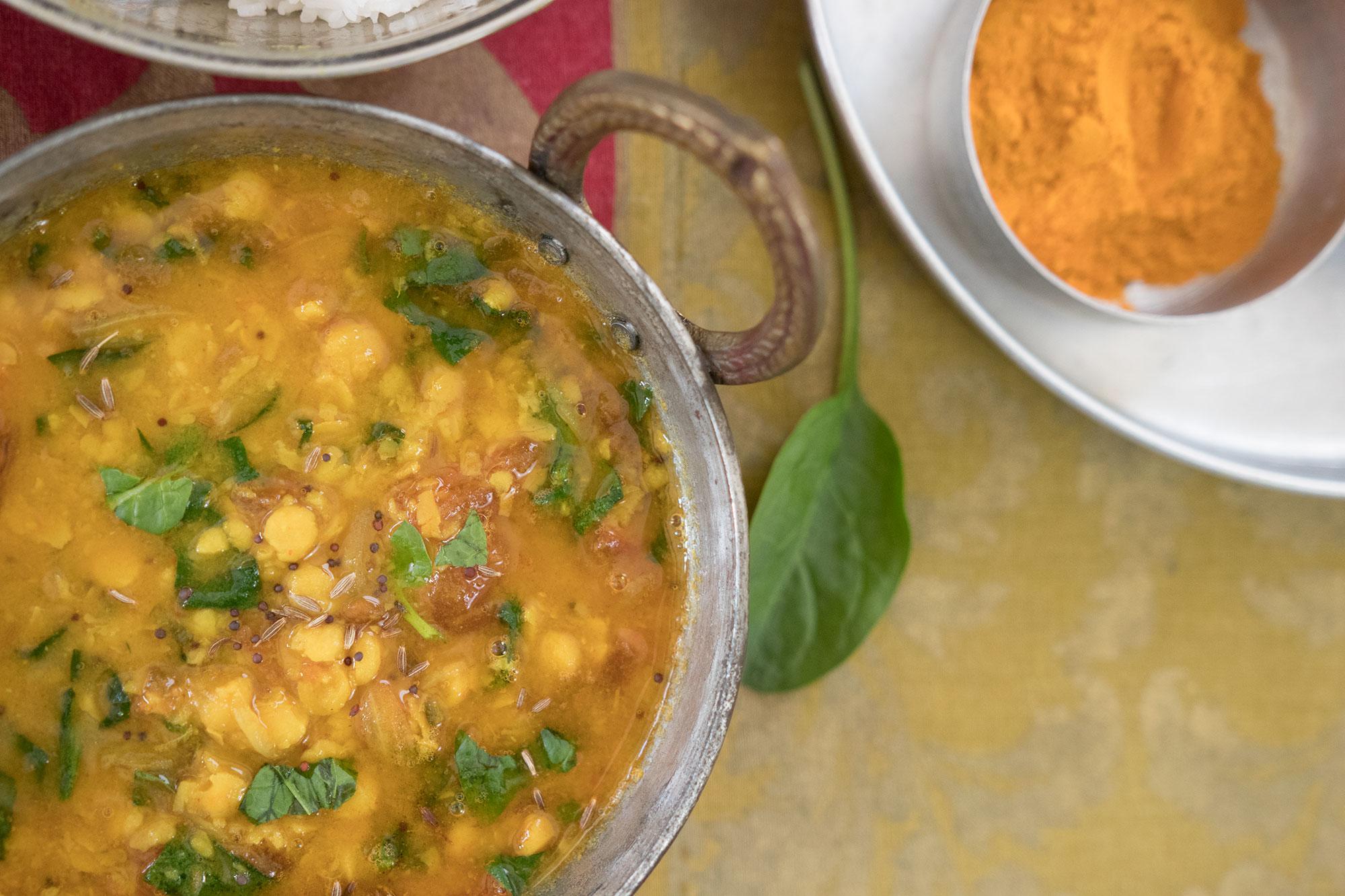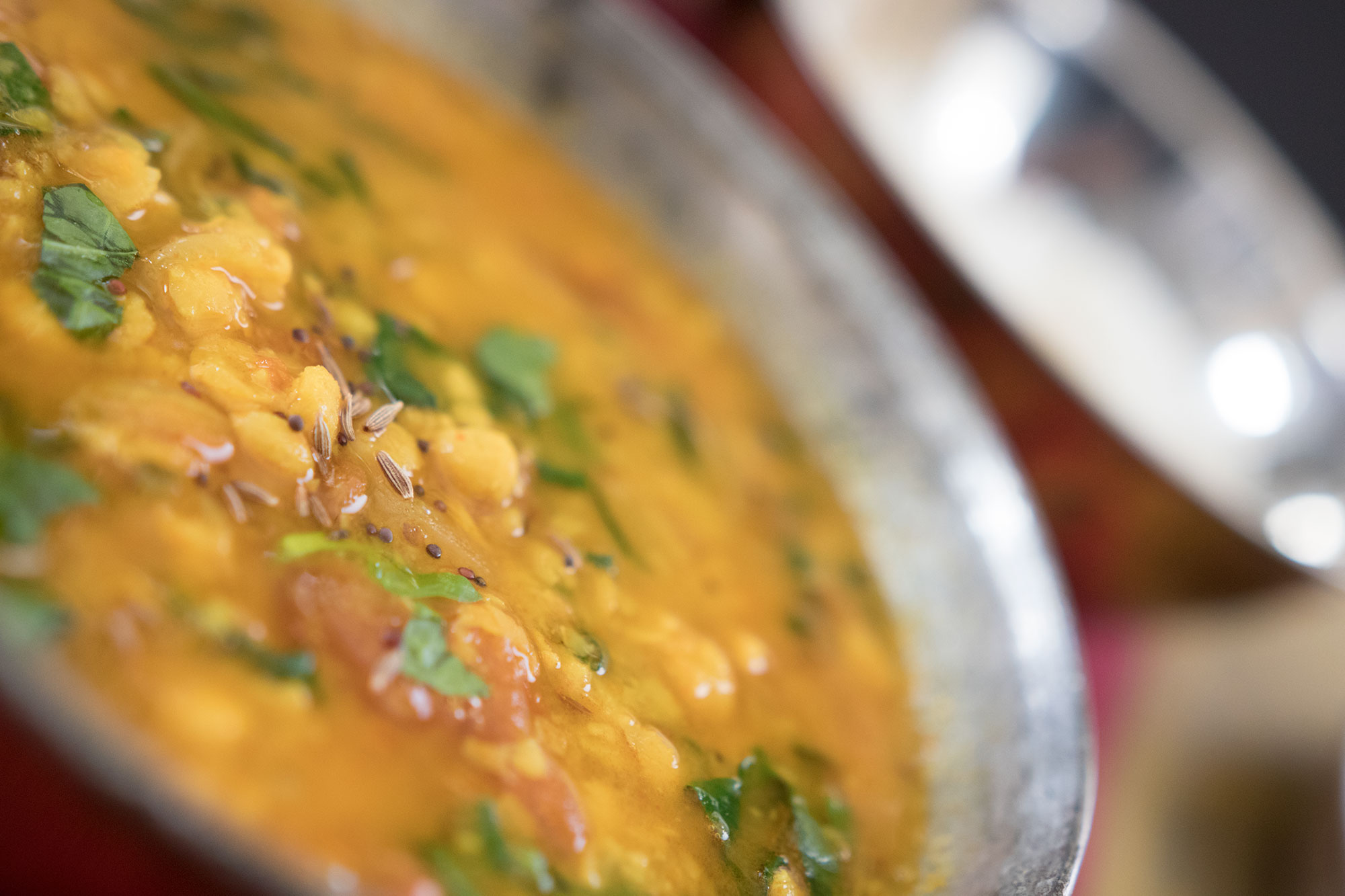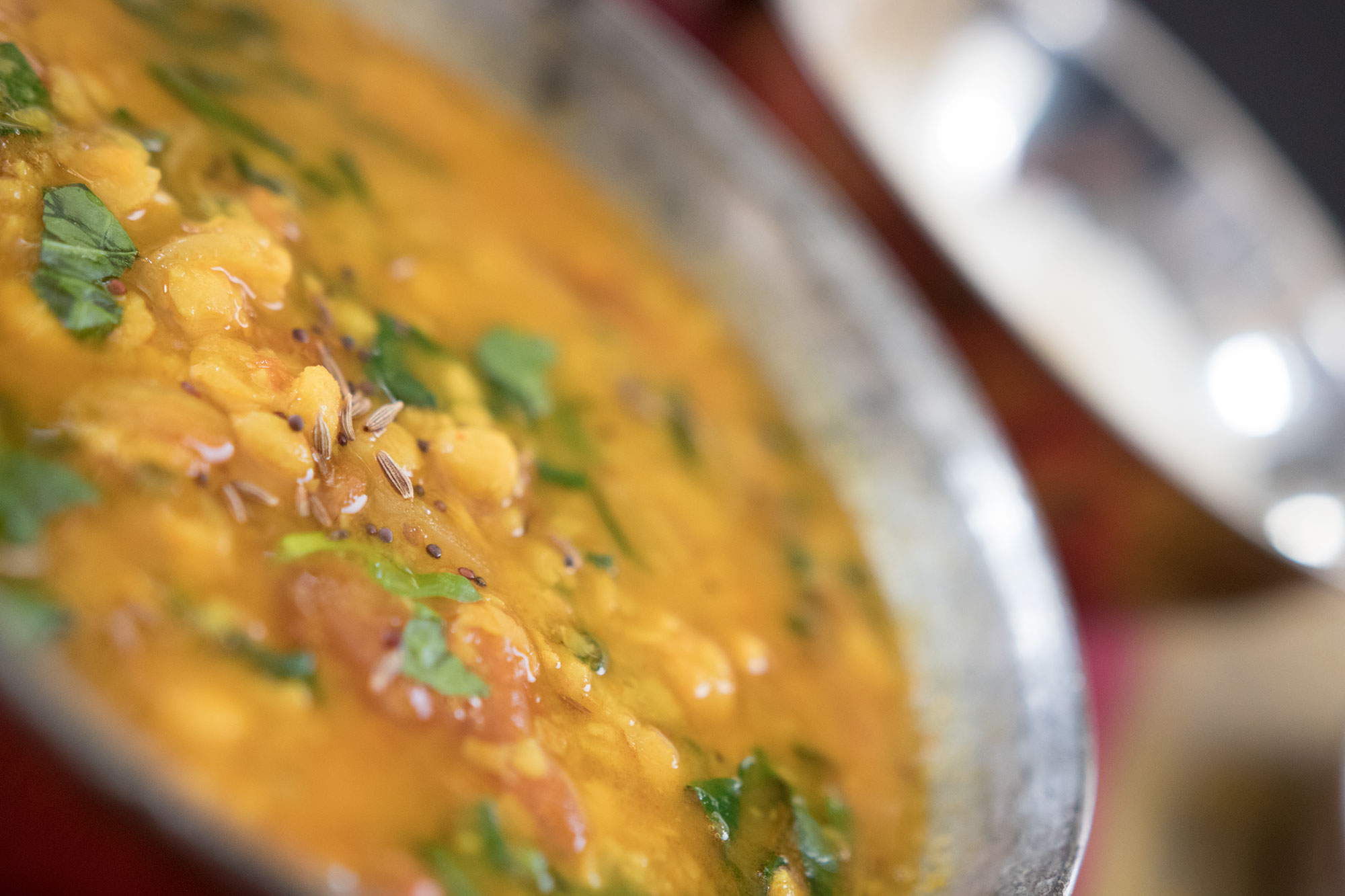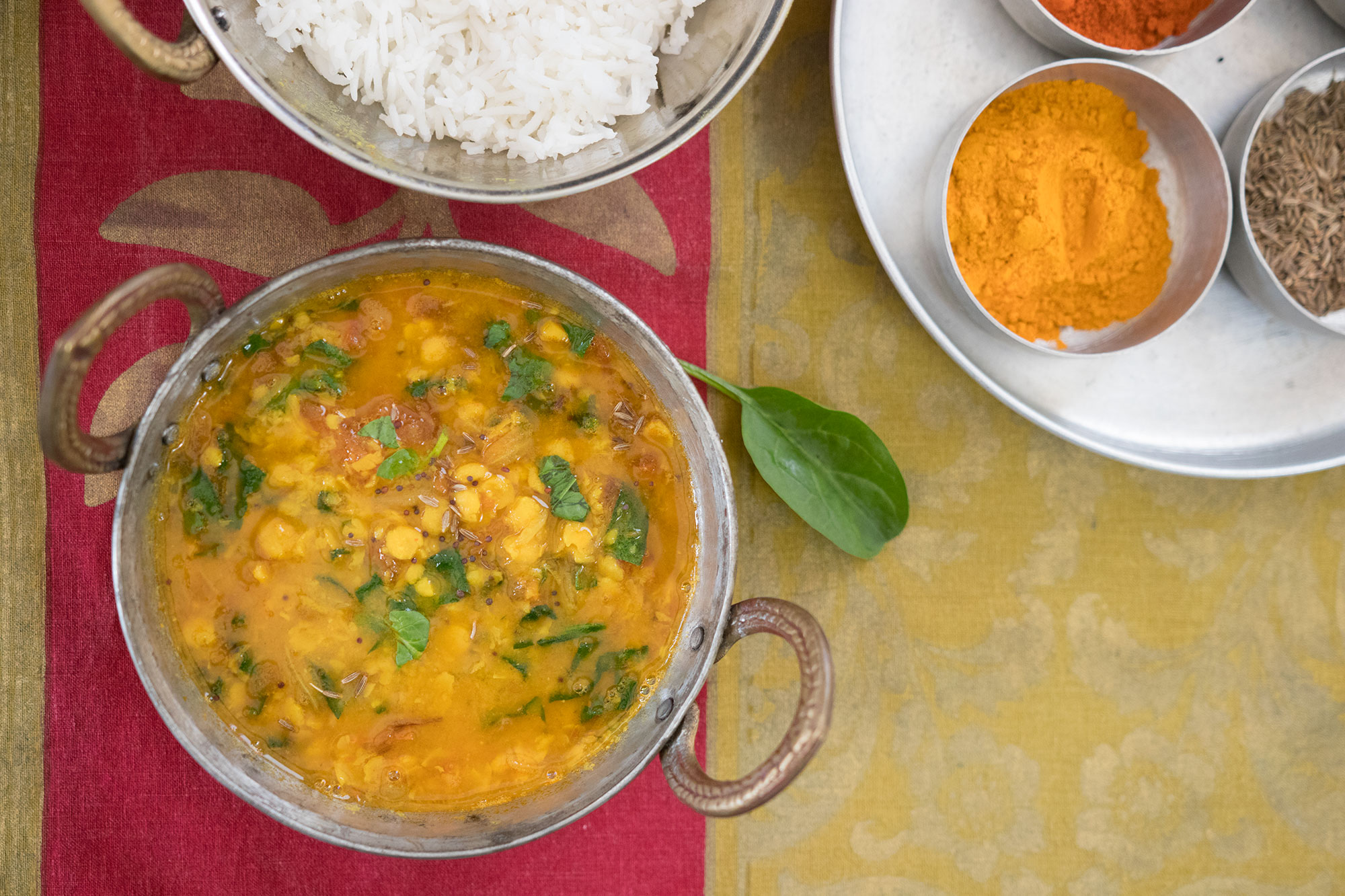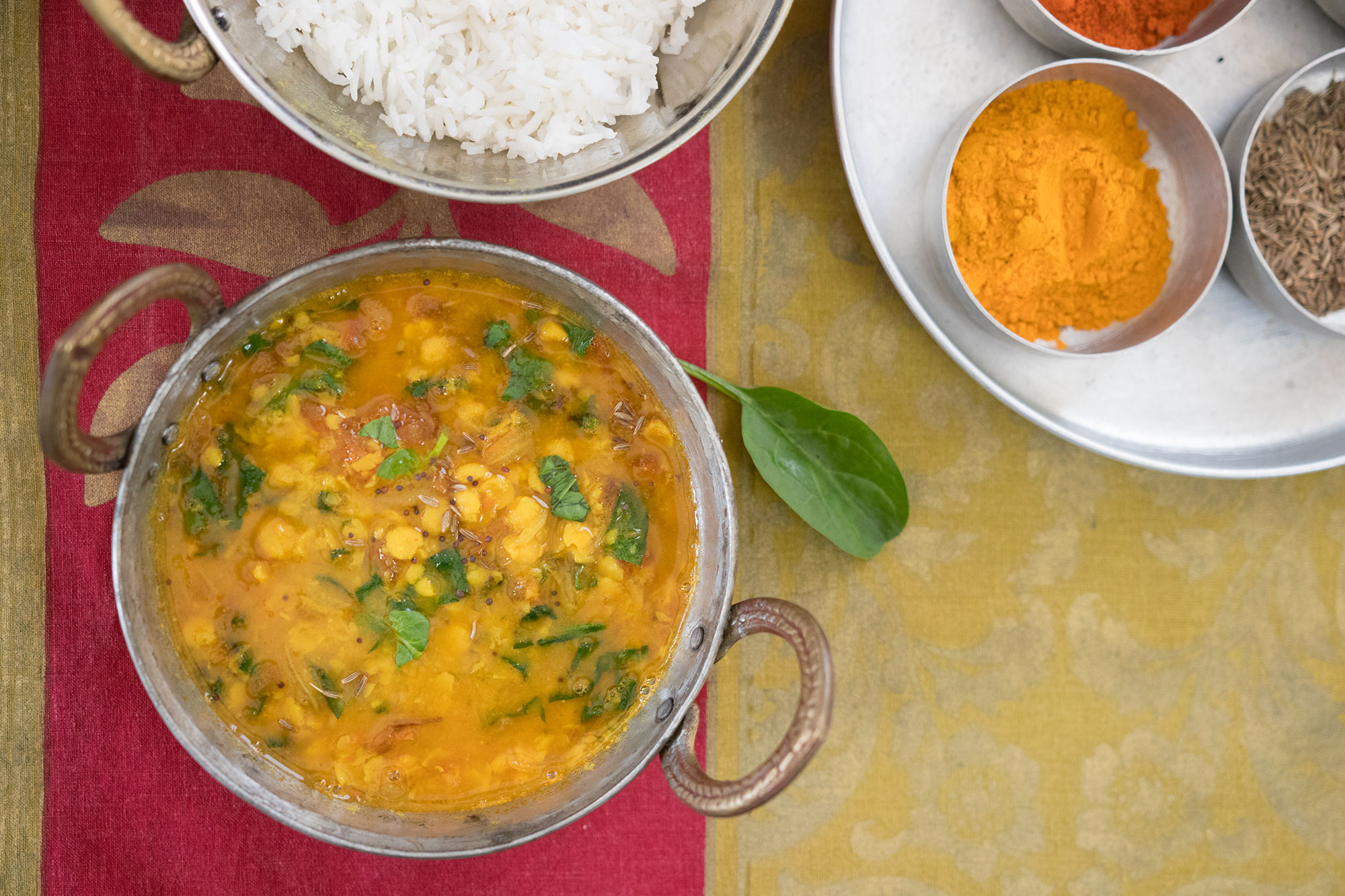 Chana dhal is high in fiber and is low in cholesterol and really good for you. There are lots of other health benefits, just google it and be amazed. It's a great eaten with rice or roti, perfect paired with meat, fish, chicken or other veggies. It's also deeeelicious! This dhal like any other dhal does need to be soaked. You need to soak this for a minimum of three hours, but I prefer to soak it overnight.
There are so many ways to cook a dhal, it's one of the most basic things and it goes with everything. It's also so inexpensive to make and is a staple in Indian households rich & poor. North America popularized the 'Dhal' as a Lentil soup and honestly it's one of the most comforting and satisfying dishes ever.
This version incorporates Spinach. You will see if you watch the video(and you must!) that the Spinach must be added at the very end to preserve the nutrients.
[youtube-subscriber nickname=kravingsblog]
Spinach Chana Dhal – Dhal Palak
Ingredients
1 cup of Chana Dhal
1 tsp Cumin seeds
1 tsp Mustard seeds
½ cup of Onion
1 tbsp green Chillies
1 tsp each Garlic & Ginger paste
½ tsp Turmeric
½ tsp of Chilli powder
2 cups diced Tomatoes
2 cups water
2 tsps Salt or to taste
2 cups shredded Spinach
Instructions
Chana Dhal is bought dry and you need to soak this for min 3 hours to overnight. Wash this a few times to remove the cloudy water and then drain it
In a pressure cooker or pot, heat some oil and add the cumin and mustard seeds
Add the onion and allow to caramelize a little bit
Add the garlic and ginger paste and all of the powder spices
Add the tomatoes and allow to cook a little
Add the soaked dhal, the salt and the water
Close the pressure cooker and allow to cook for about 2 whistles – in a pressure cooker you should have cooked dhal in under 10 minutes and about 25 – 30 mins on a stovetop without a pressure cooker
Allow the steam to dissipate before opening the pressure cooker and give the dhal a good stir and taste for salt again
Add the Spinach, cook for a few minutes and serve
This recipe can also be made in an electric pressure cooker or an instant pot
https://kravingsfoodadventures.com/spinach-chana-dhal-dhal-palak/