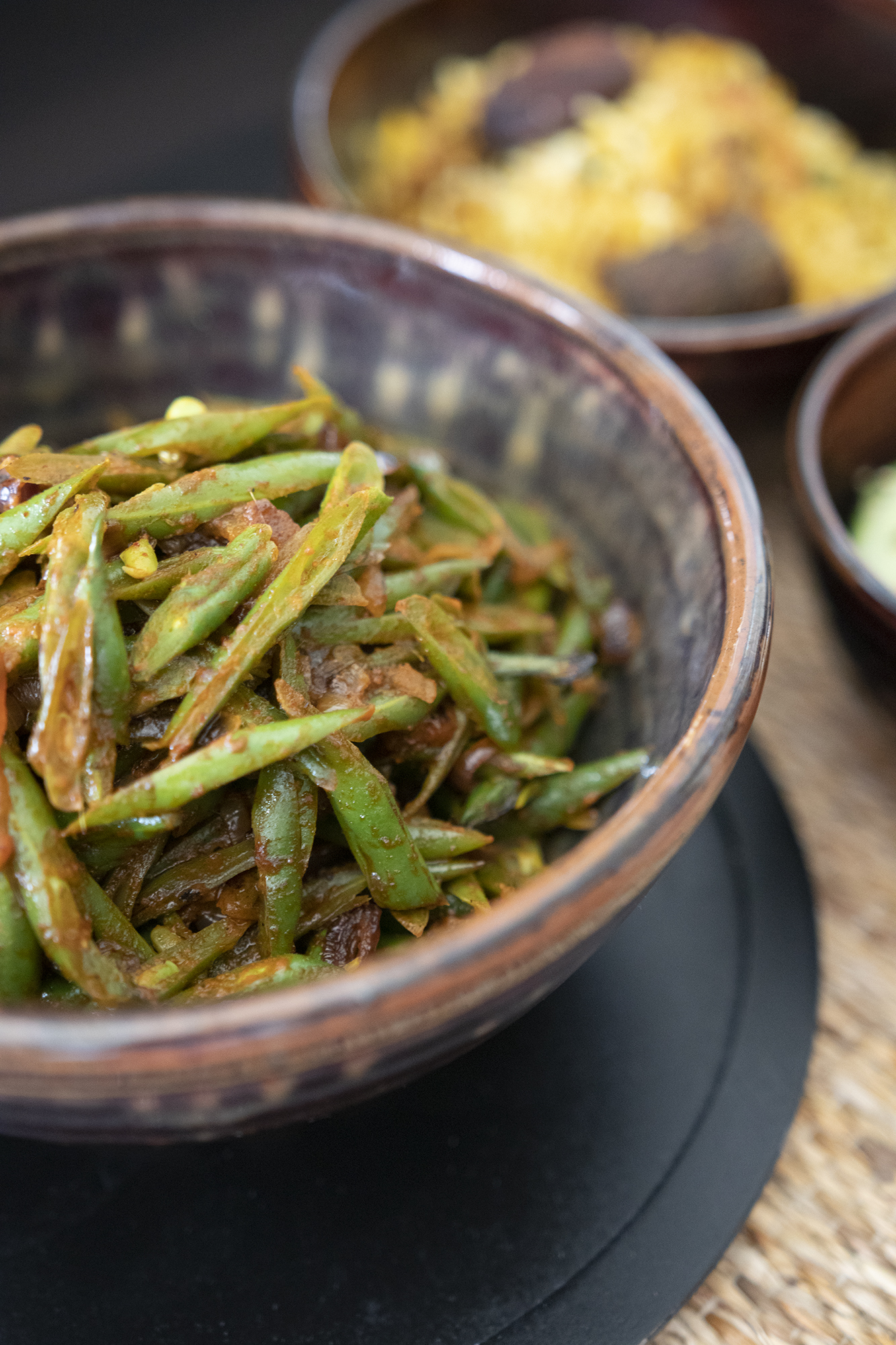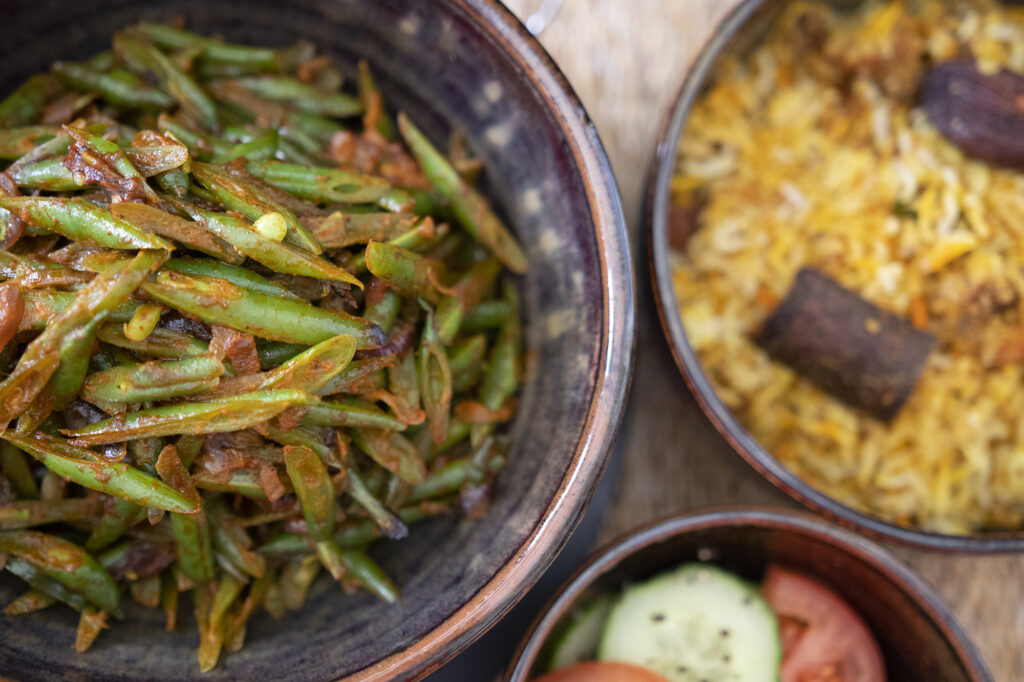 This home style recipe is so quick and easy to prepare. The beans are enhanced with some bullion cube and East Indian masala. Here are the ingredients and steps to make this recipe!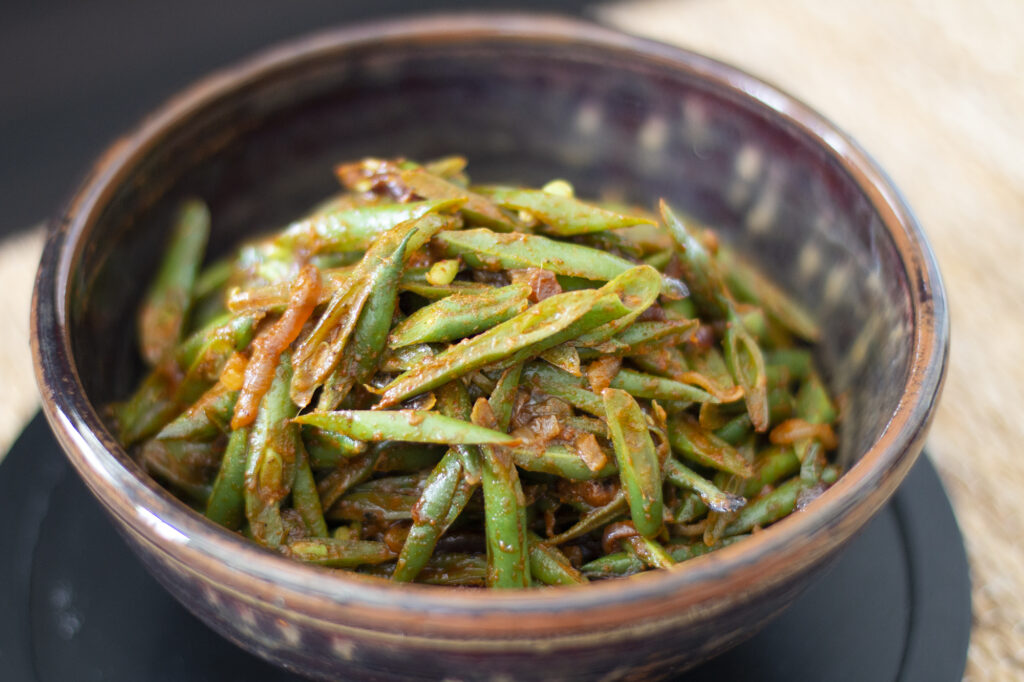 Green beans are a notable source of the flavonolglucuronidemiquelianin,[11] an antioxidant in humans.[12][13](Wikipedia). Green beans can be eaten raw so this is a great recipe to make as it doesn't need a lot of cooking. I usually cook this 5 – 7 mins but I like to stop cooking it while it's still a vibrant green.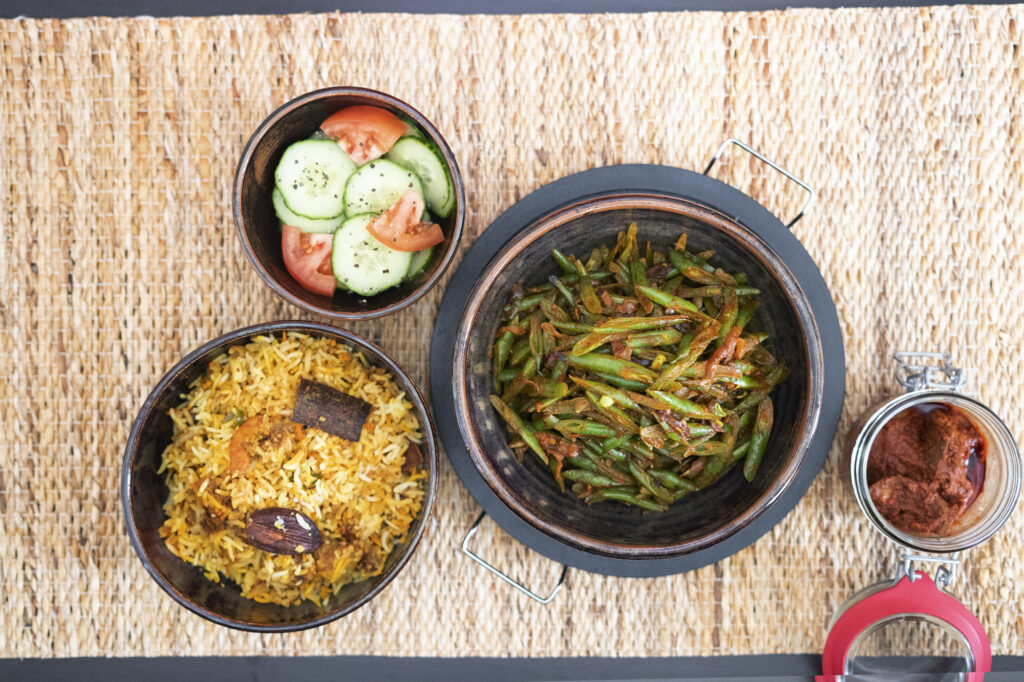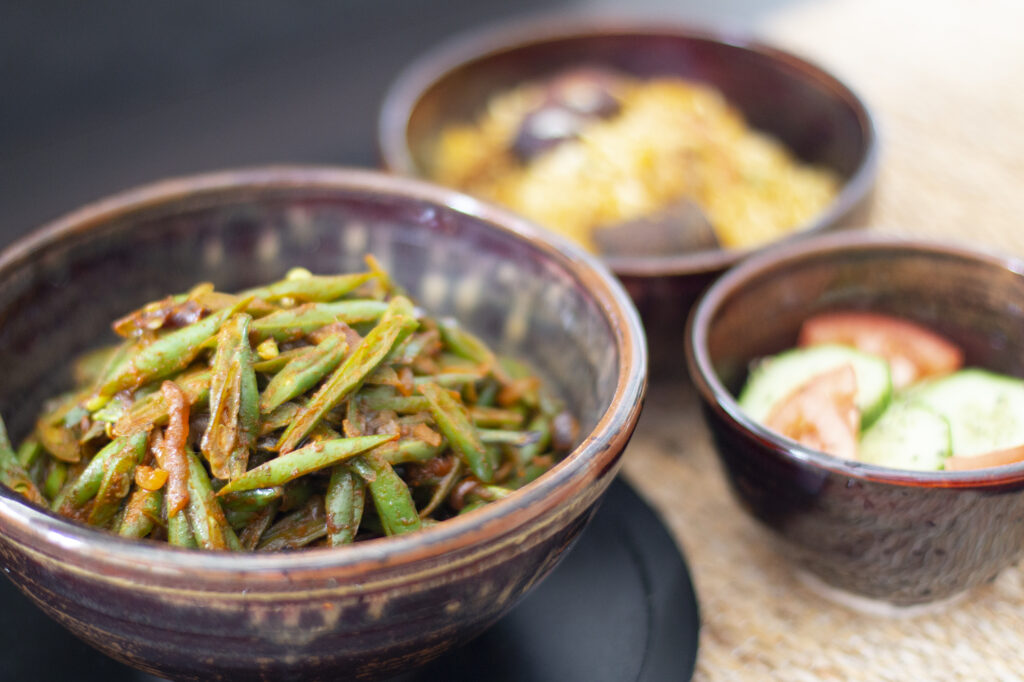 Even though this recipe uses my fave East Indian Masala you can substitute 1 tsp Chilli powder, 1/2 Cumin powder & 1/2 tsp Turmeric powder. If you would like to purchase this spice blend you can contact two vendors that I know personally.
North America
Sarina Miranda – [email protected]
Mumbai
Chris Kane – [email protected]
https://www.facebook.com/thesinginghomechef
And yes, East Indian Masala is also called Bottle Masala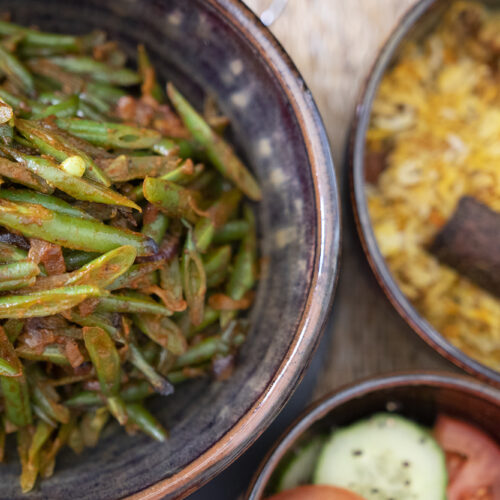 Green Beans
Ingredients
1

lb

approx 500 gms green Beans

2

cups

sliced Onions

2

tbsps

sliced green Chillies

2

tsps

Ginger & Garlic paste

1

boullion cube – 10.5 gas

Veggie

2

tsps

East Indian masala

1/2

cup

Water

Salt to taste
Instructions
Slice the green beans

Heat some oil and add the onions and allow it to caramelize adding some salt to help it caramelize faster

Add the green chillies and the ginger and garlic paste

Mix and allow the raw taste to cook off

Add the beans and mix

Add the stock cube and the East Indian or Bottle Masala

If you don't have East Indian masala you can also make this with 1 tsp Chilli powder, 1/2 tsp Cumin powder and 1/2 tsp Turmeric powder

Add the water and salt to taste

Mix this well together and put a lid on as it should cook in it's own steam

Cook this for about 5 – 7 mins