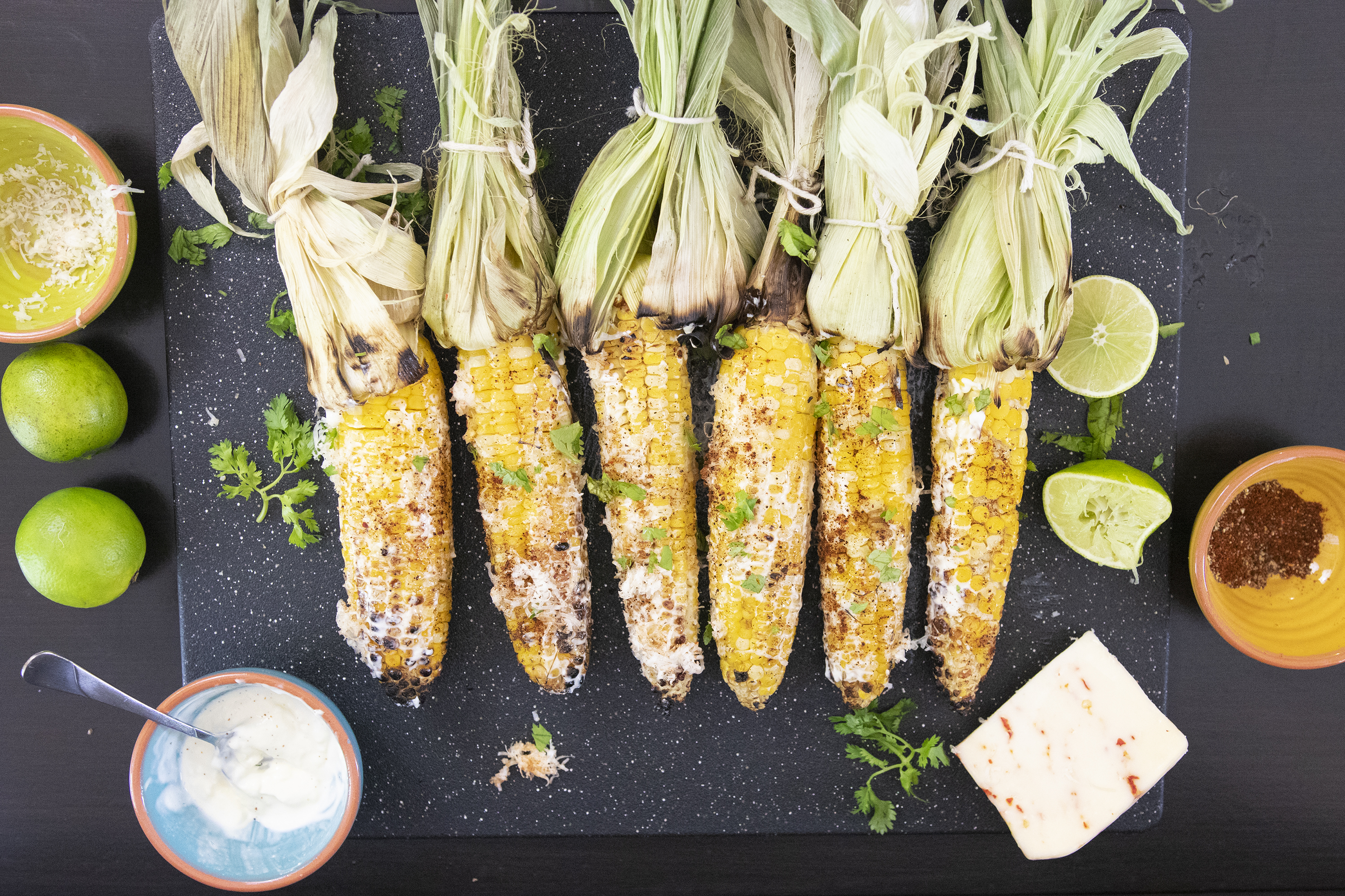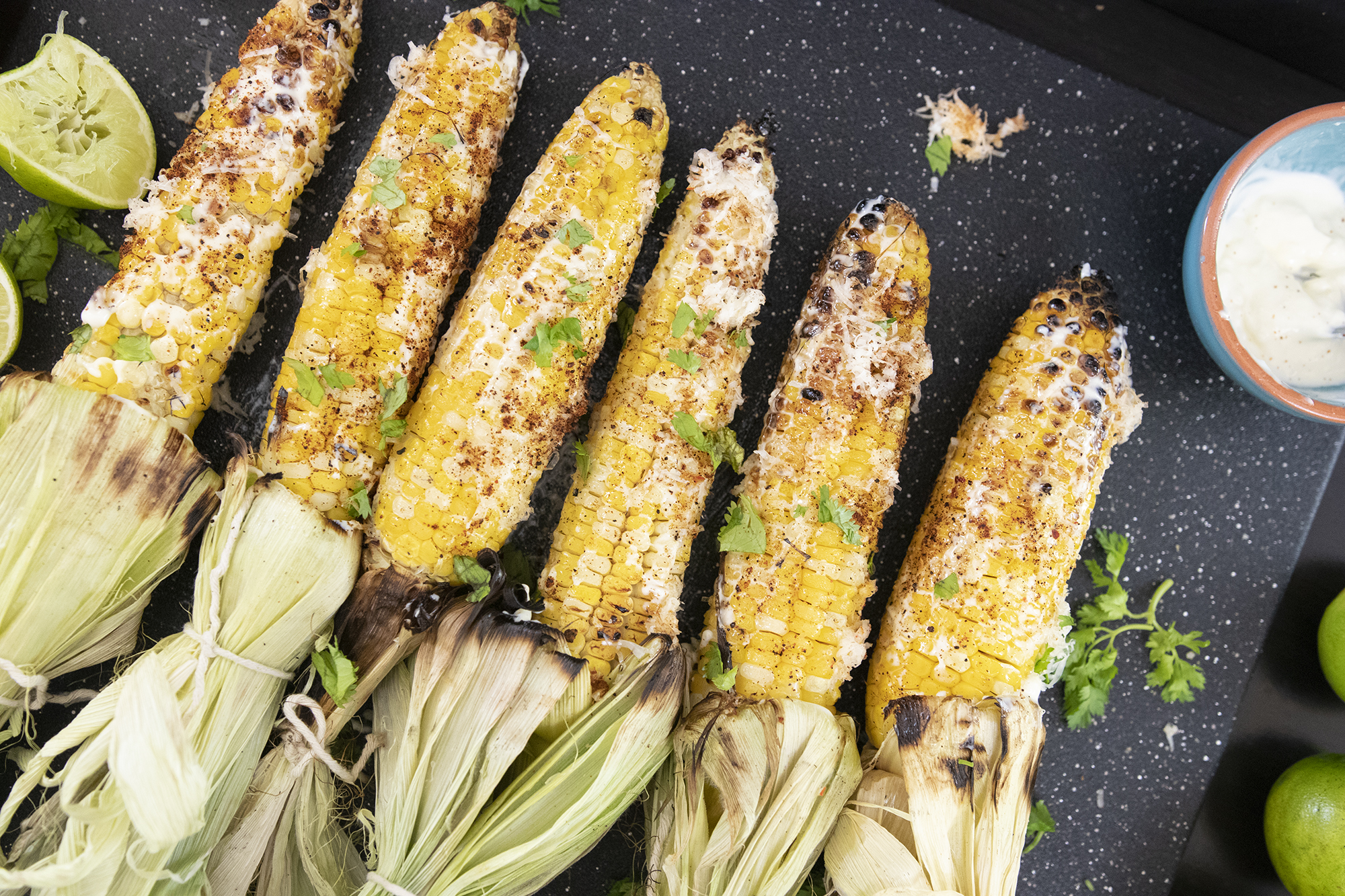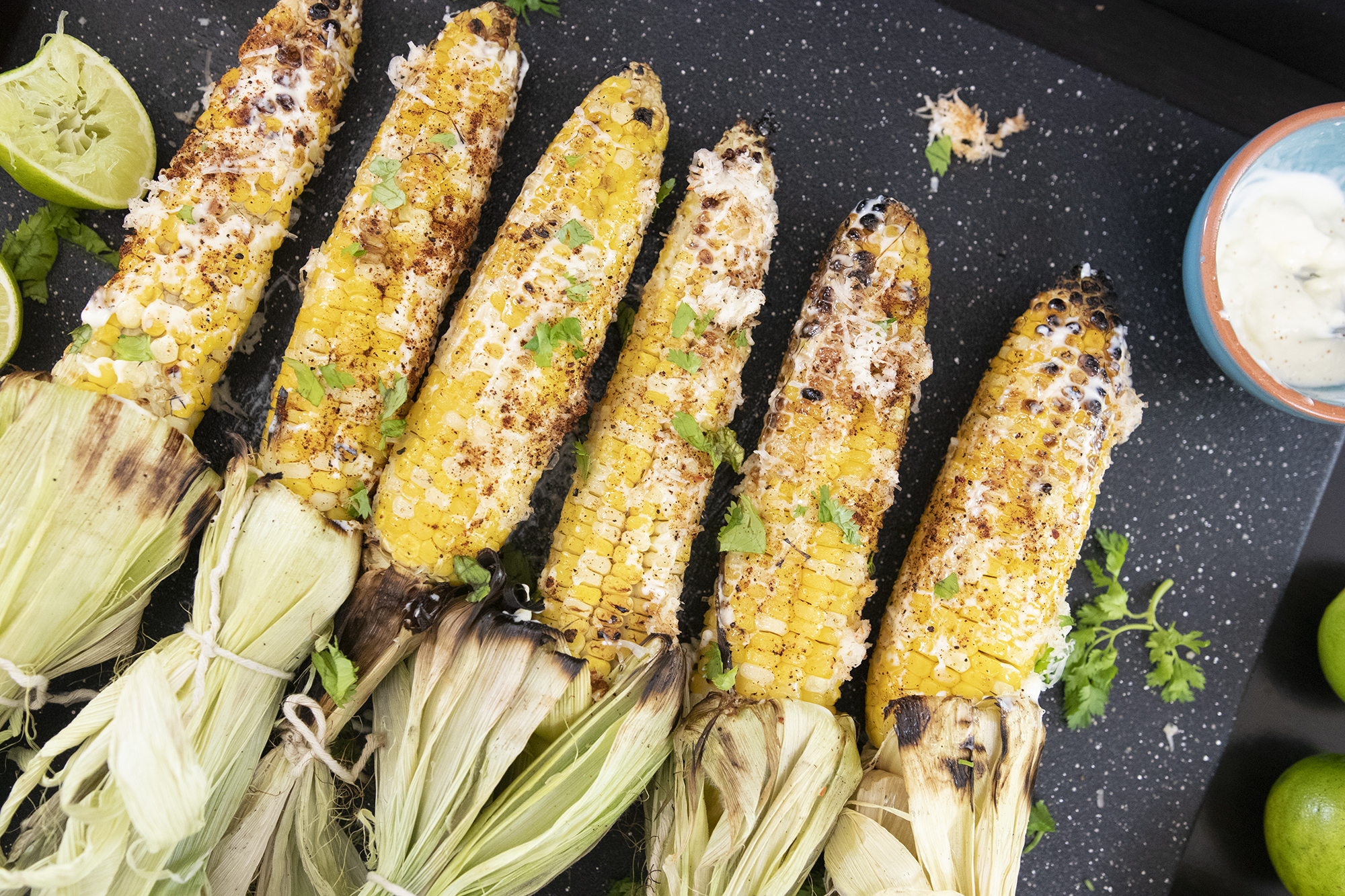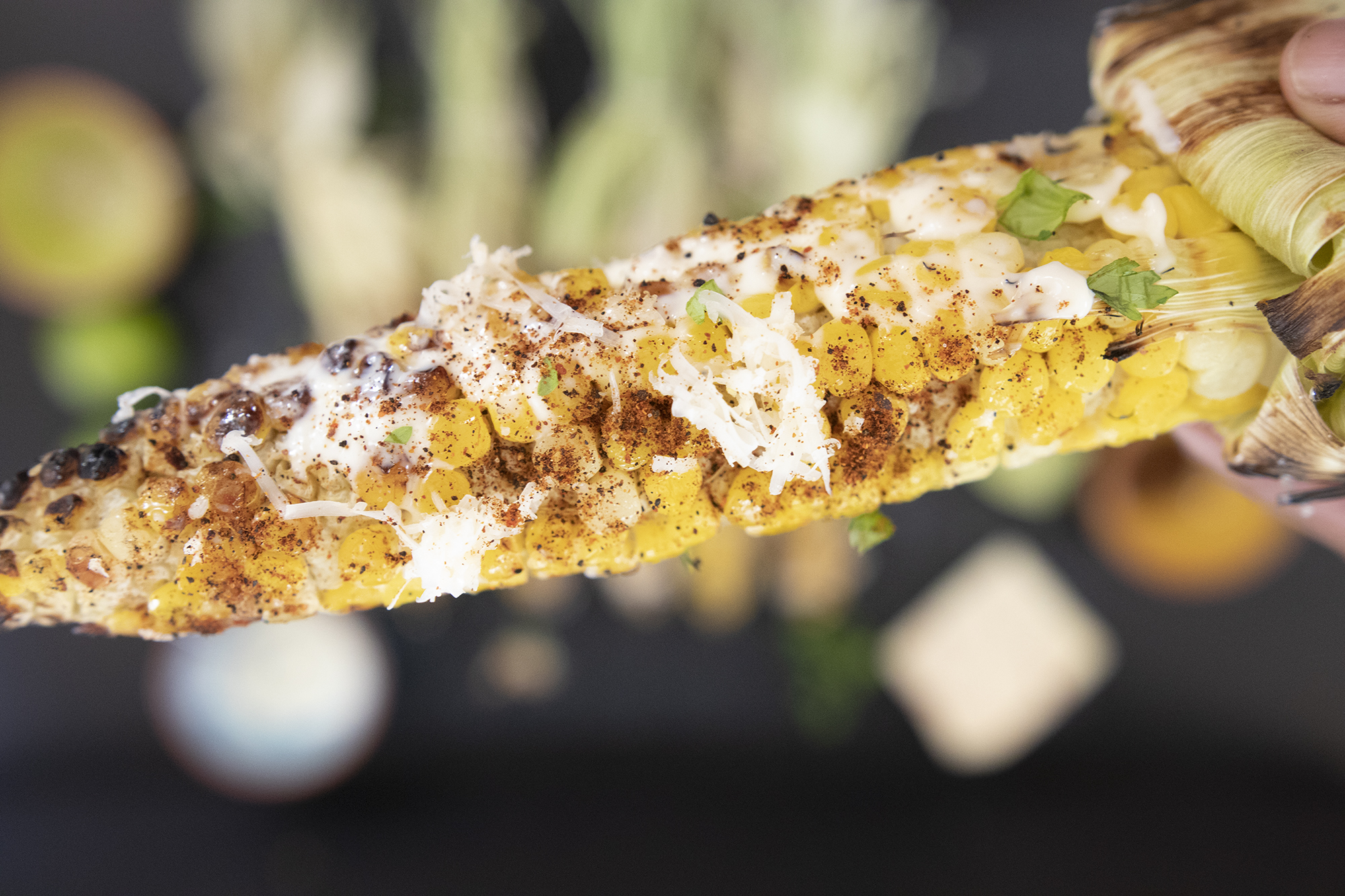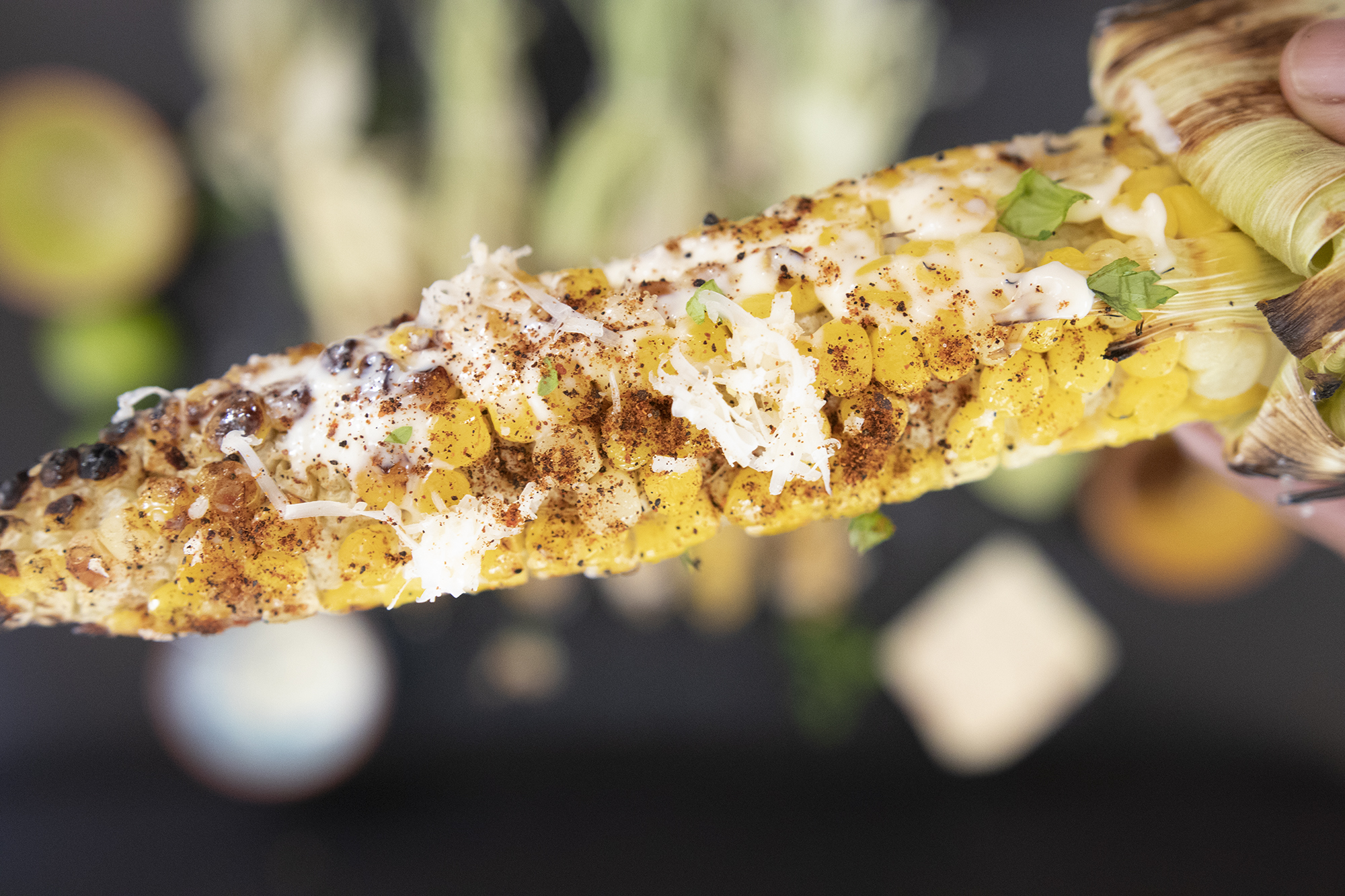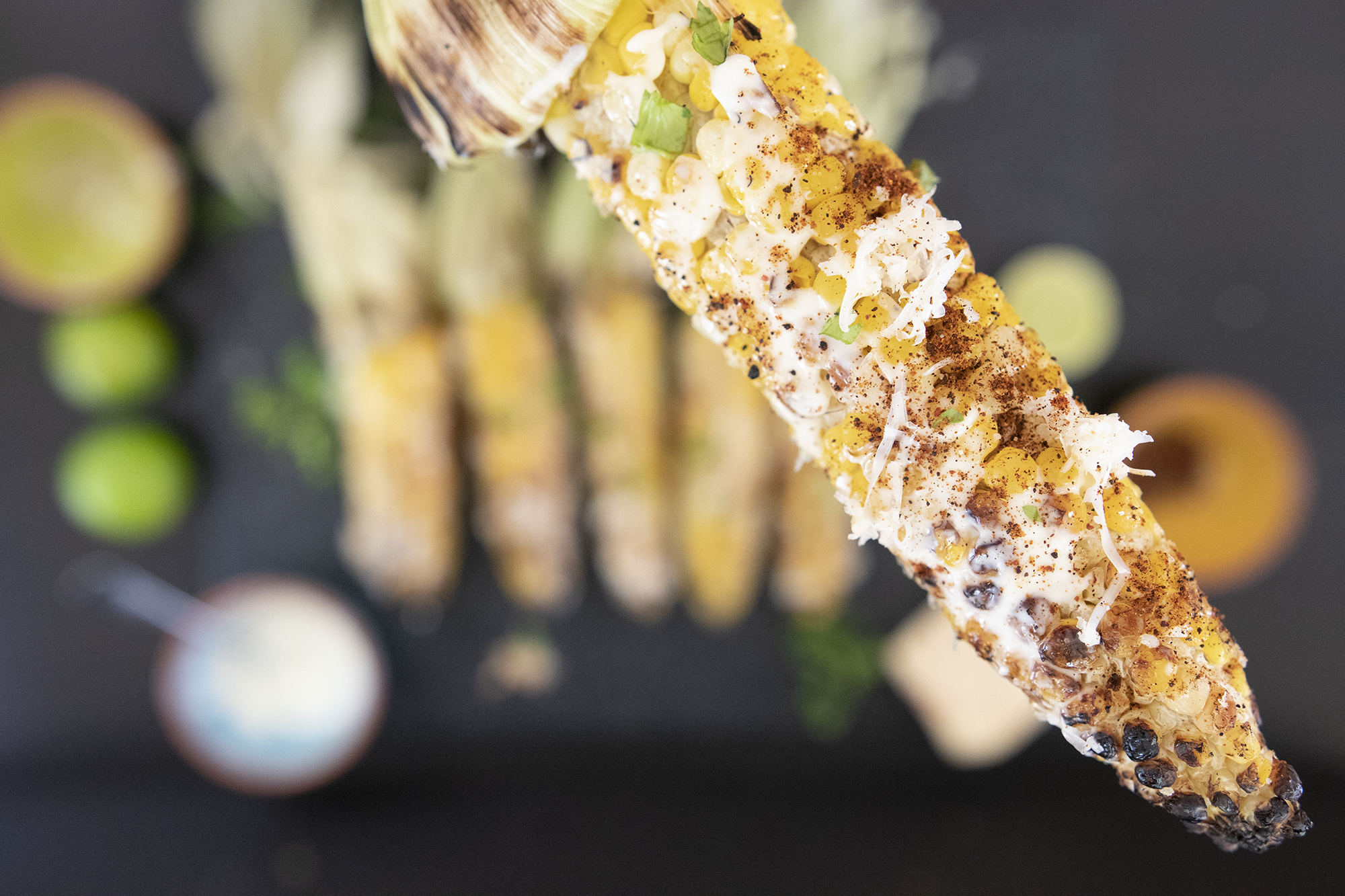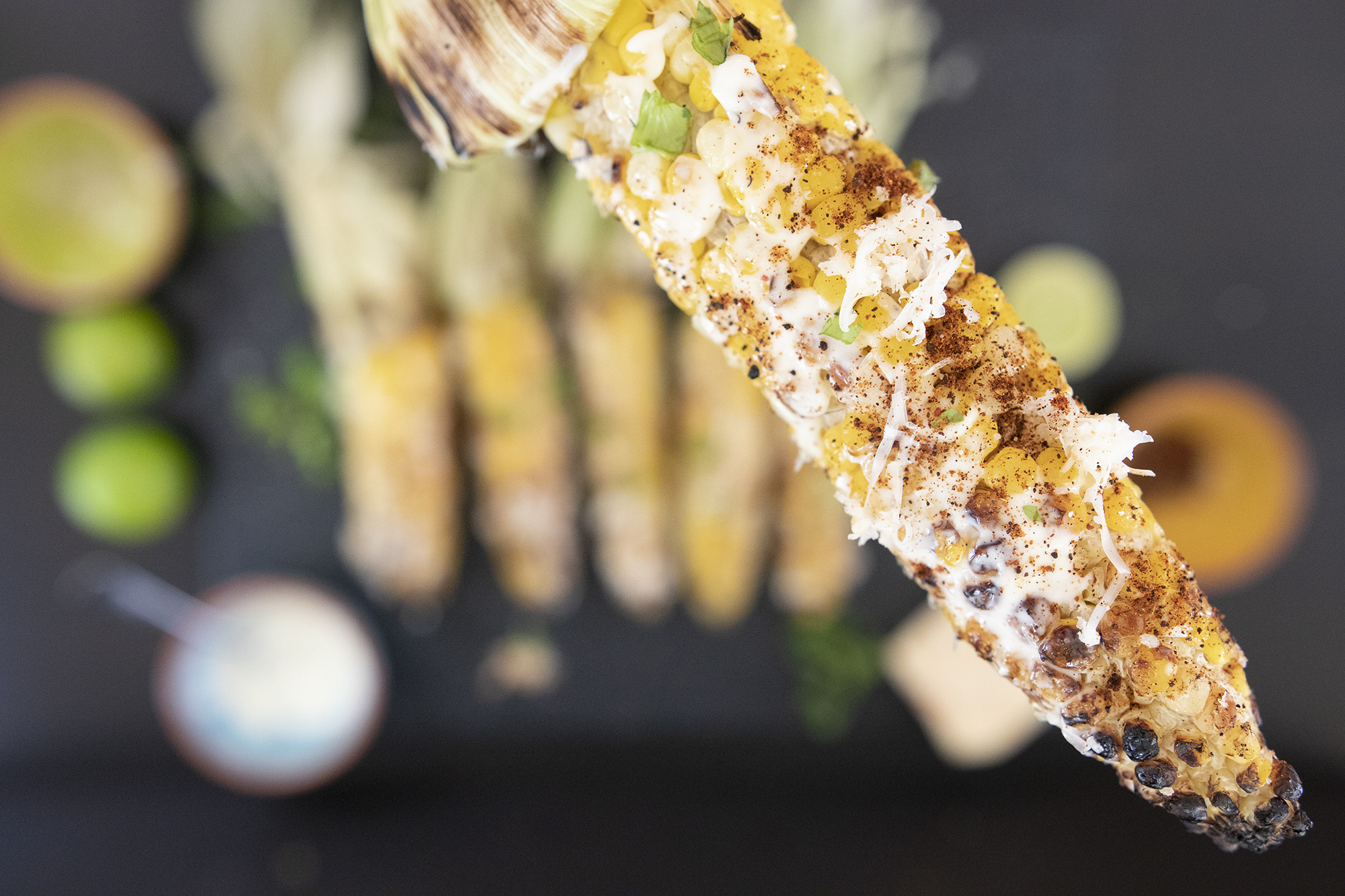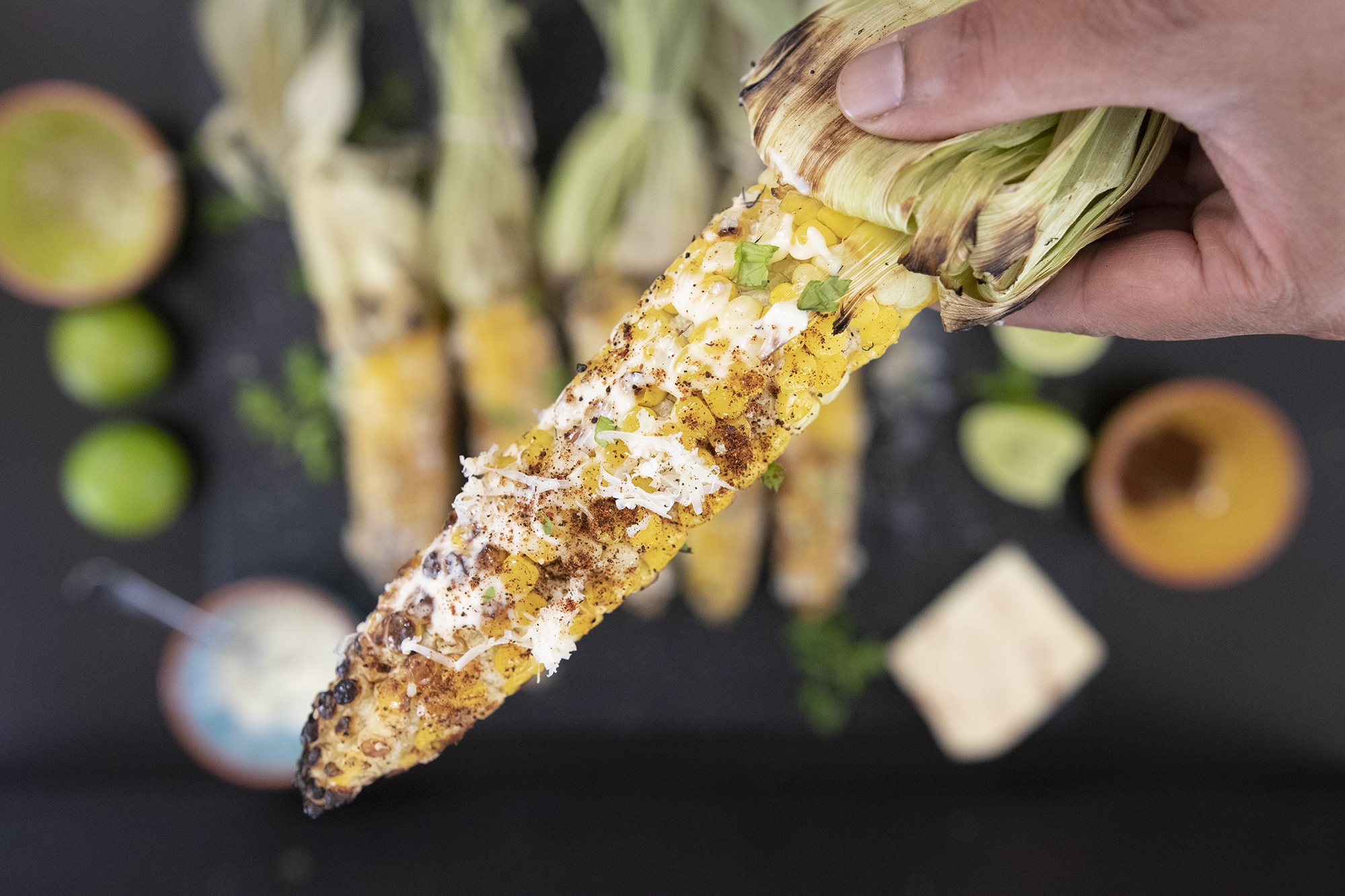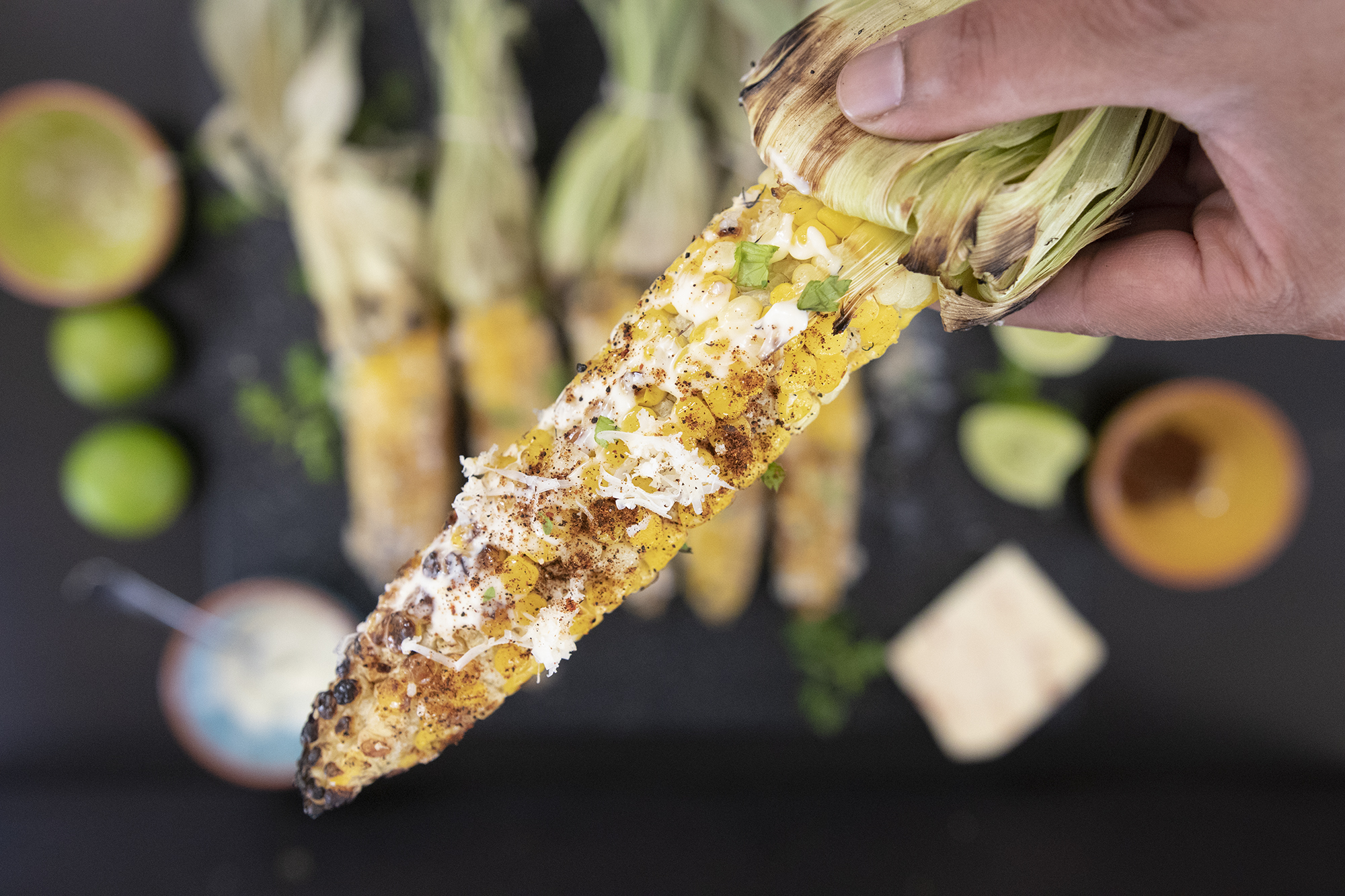 I've been to Mexico several times, granted most times in the walled comfort of an all inclusive. With every visit, we made a point to visit the sights and eat the local food as well, after all you don't really know a country until you've tasted it's local cusine. Sadly I never really tried this street style corn till I tried it at a Mexican restaurant El Local Loco here in downtown Toronto. Corn is cooked then roasted, smothered in Mayo and topped with spices and cheese – what's not to love?
A little recipe research and development and a new fave was born. When served this at the restaurant, they only topped one side with a dollop of stuff and presented the stalk with the husk but it had been cut off which I thought was weird. I prefer to get the topping all over the corn, so every bite has maximum flavour. I also pulled the husk back and tied it so you can use it as a handle to eat your corn.
You're going to LOVE making this!
[youtube-subscriber nickname=kravingsblog]
Mexican Street Corn – Elotes
Ingredients
6 ears of Corn
1 tbsp Mayo with a squeeze of Lime
½ cup shredded Cheese
¼ tsp each Ancho & Chipotle powder, Salt & Pepper
Coriander
Instructions
Boil the corn and then roast it
Brush on the Mayo
Add the Cheese
Add the seasoning
Garnish with Coriander
https://kravingsfoodadventures.com/mexican-street-corn-elotes/