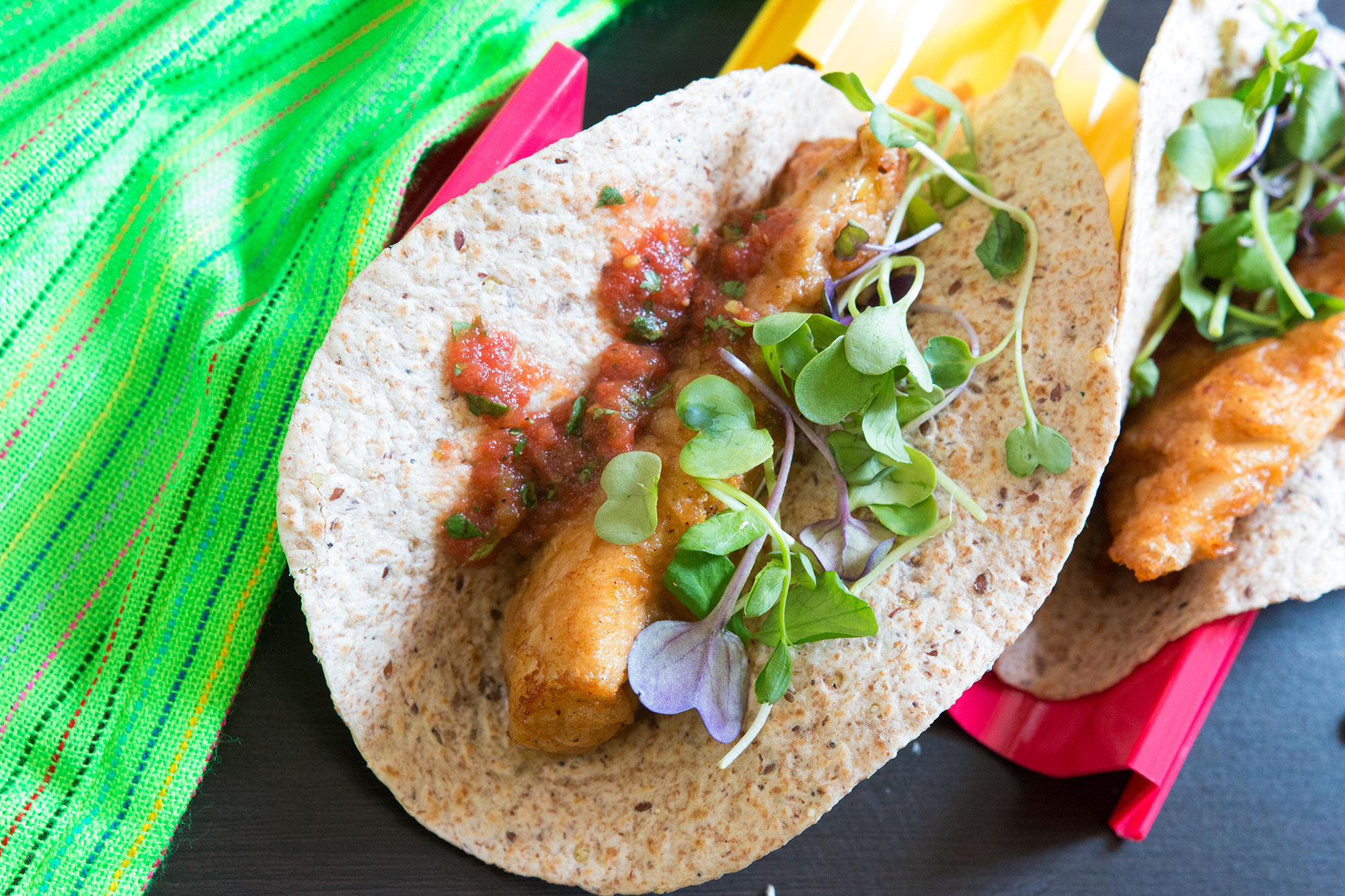 Click here to view my step-by-step video – https://www.youtube.com/watch?v=SZbAcvzEcyc&list=PL1s9DI5Xs1l-io8iLcrLb5snJLWP-Qsvv&index=22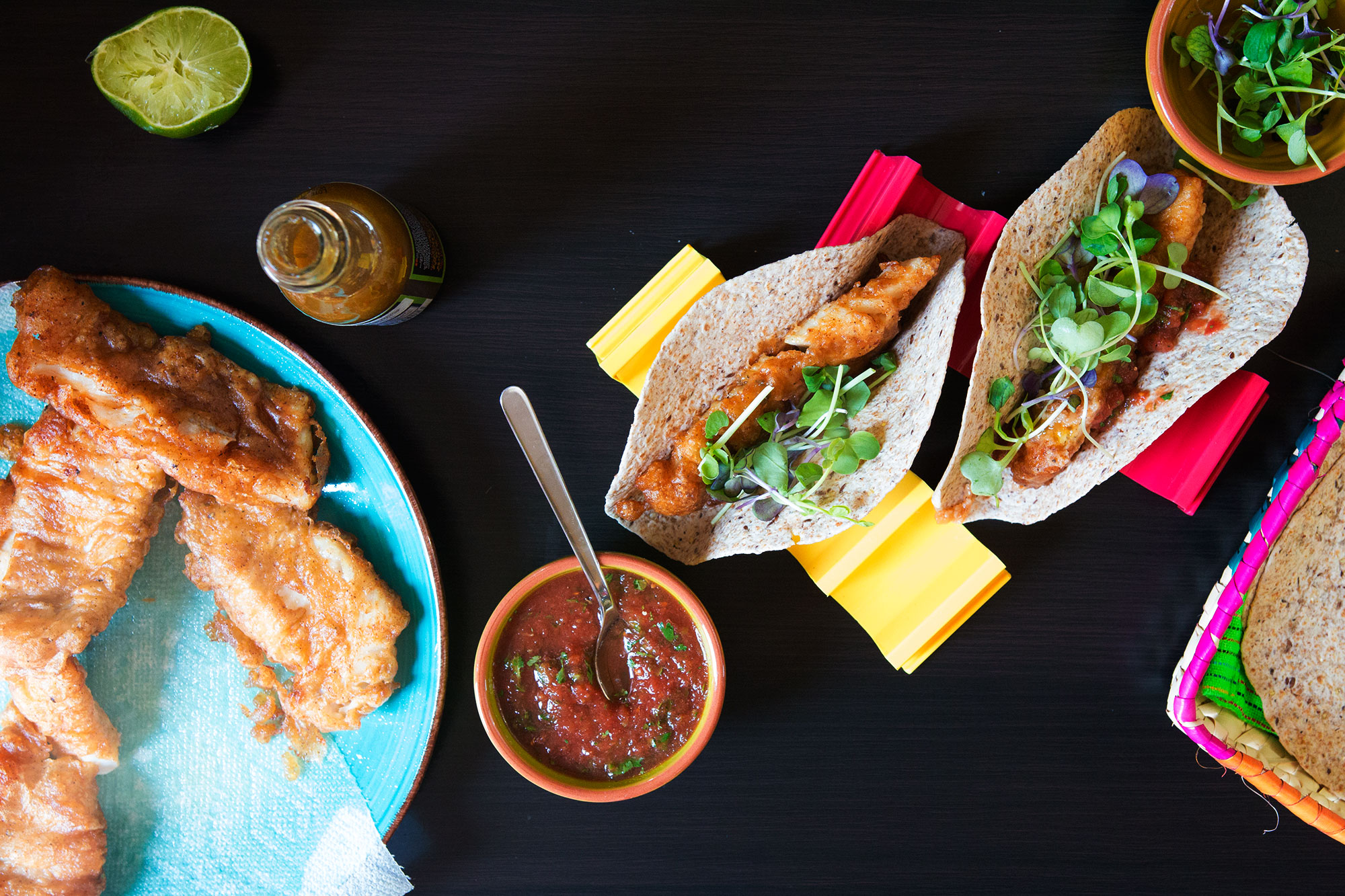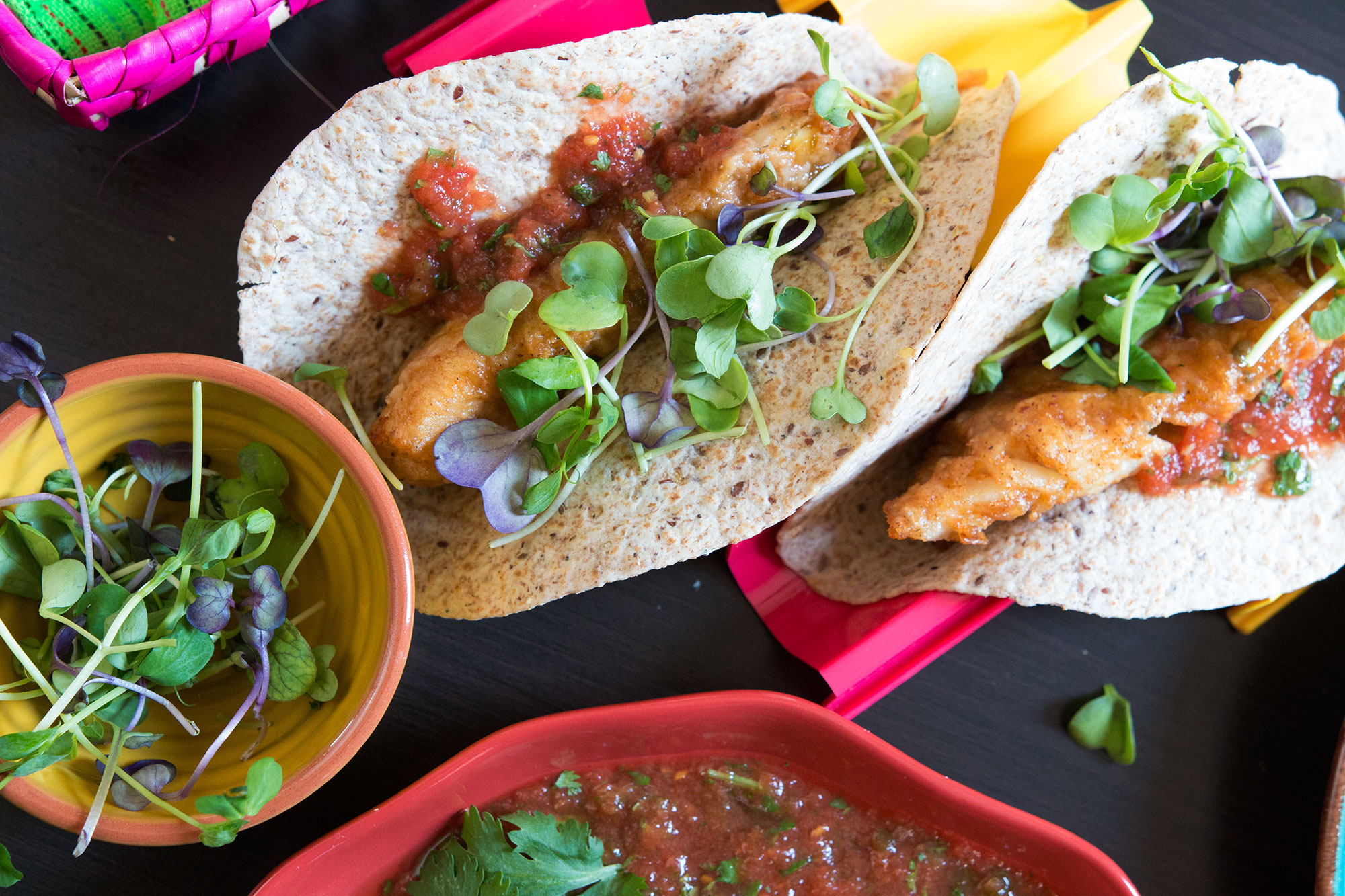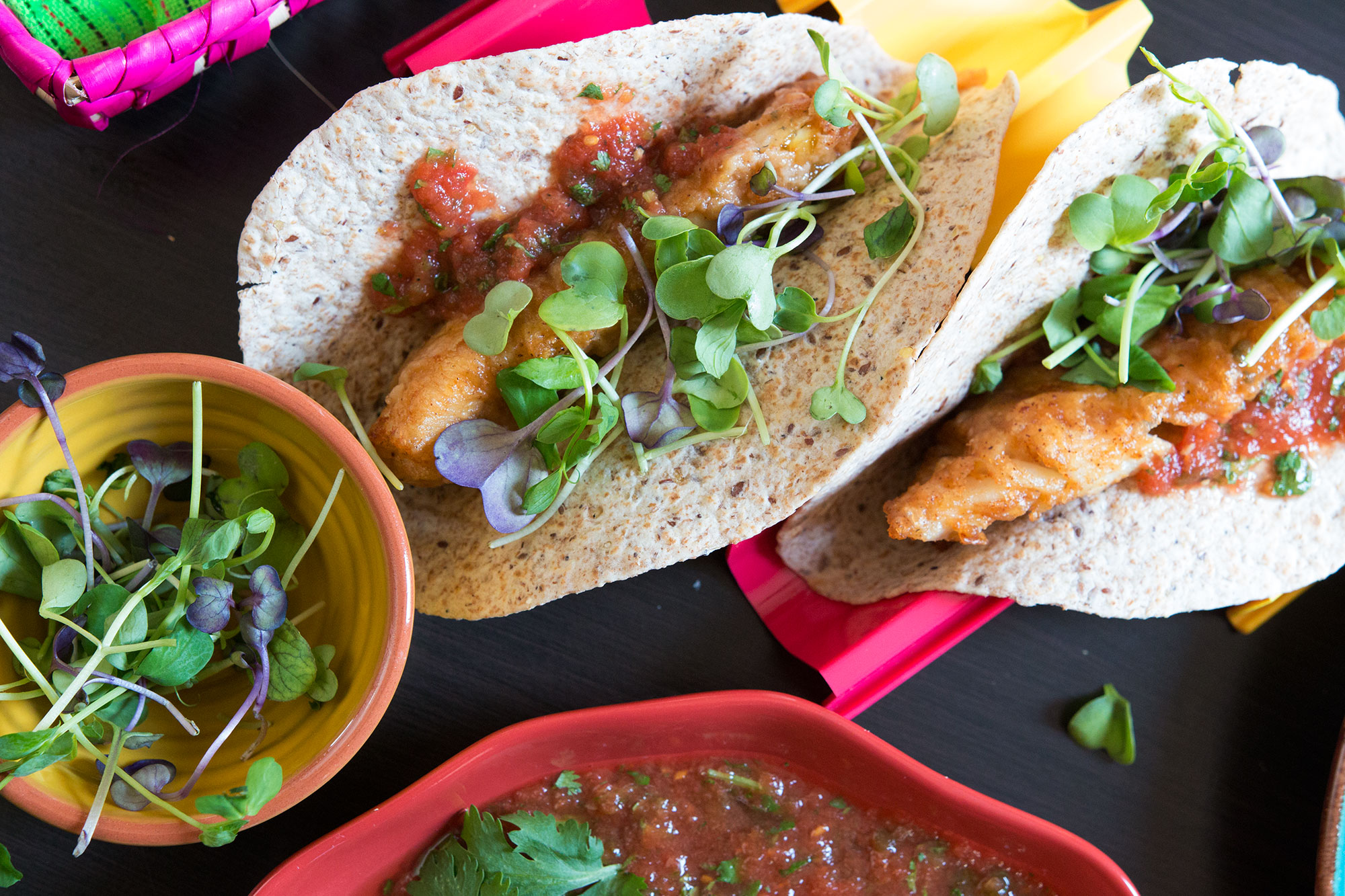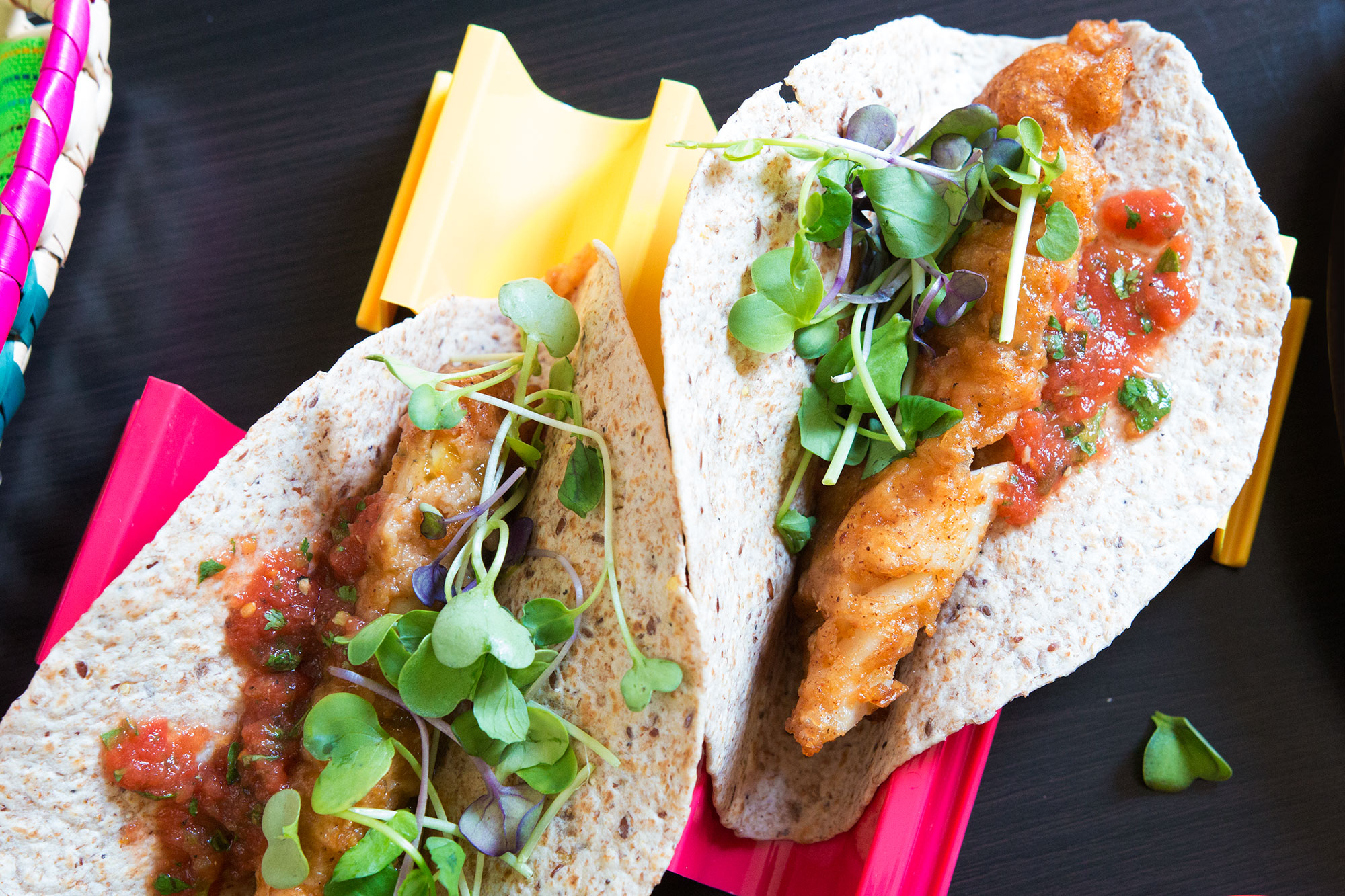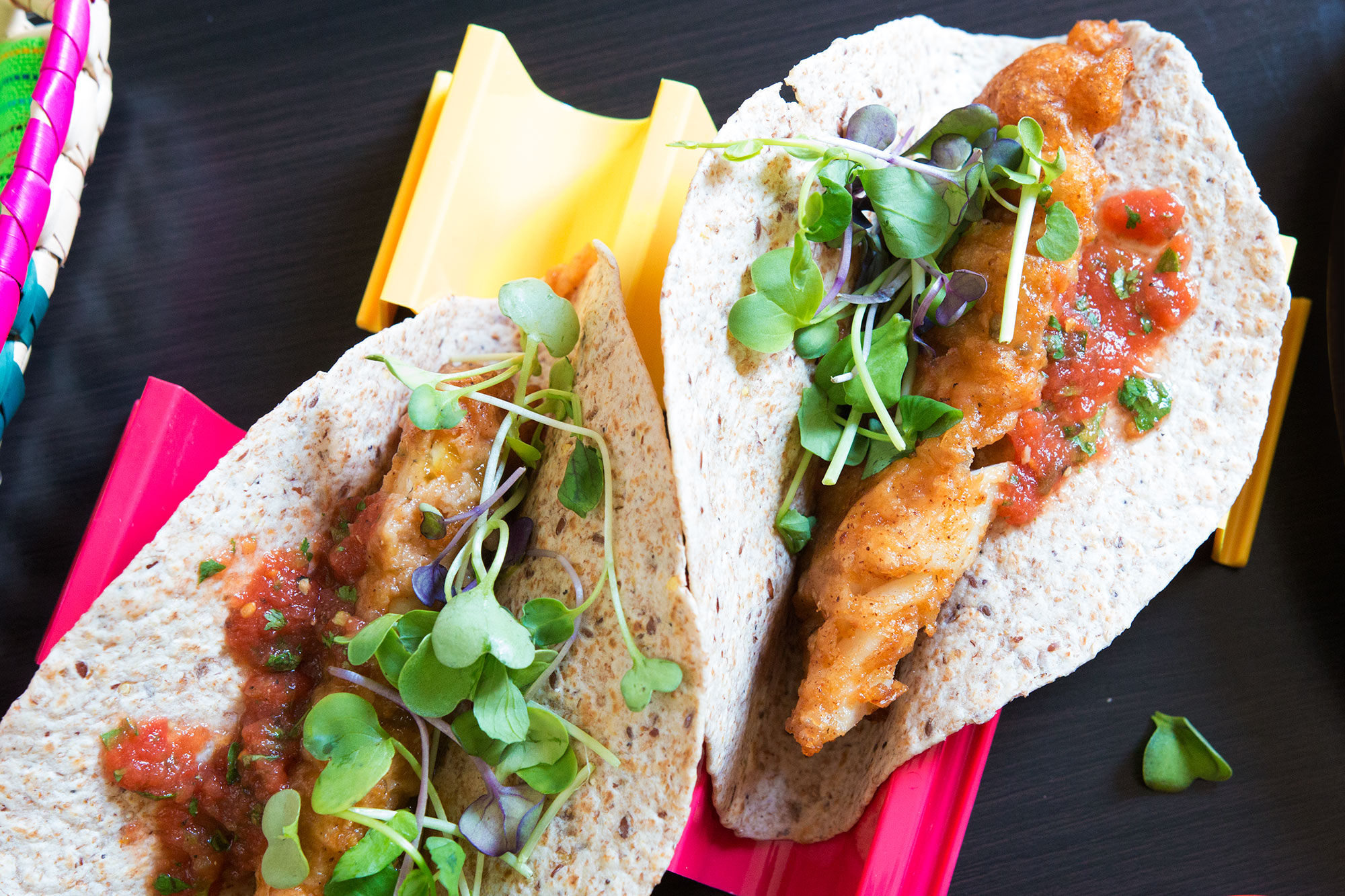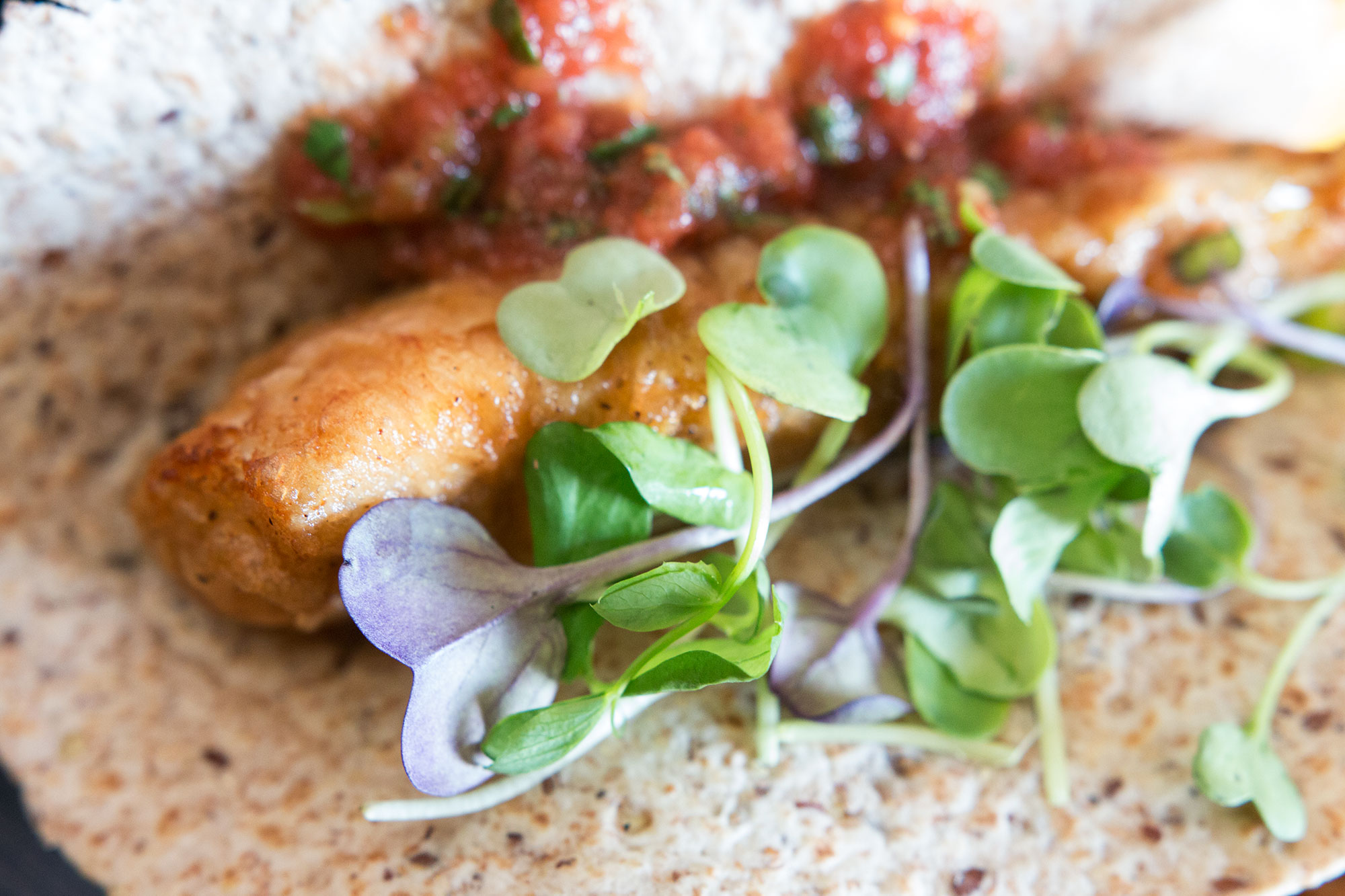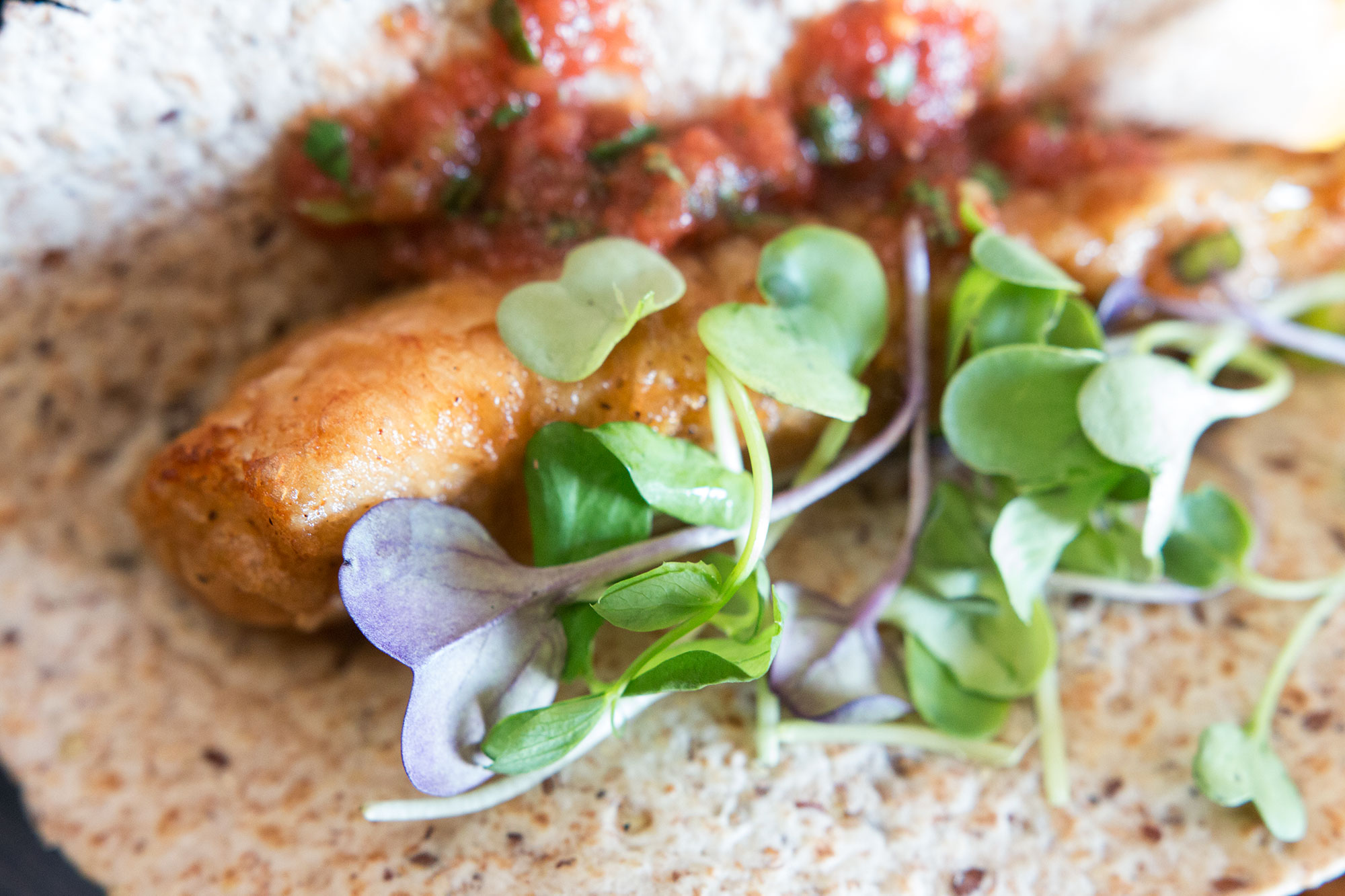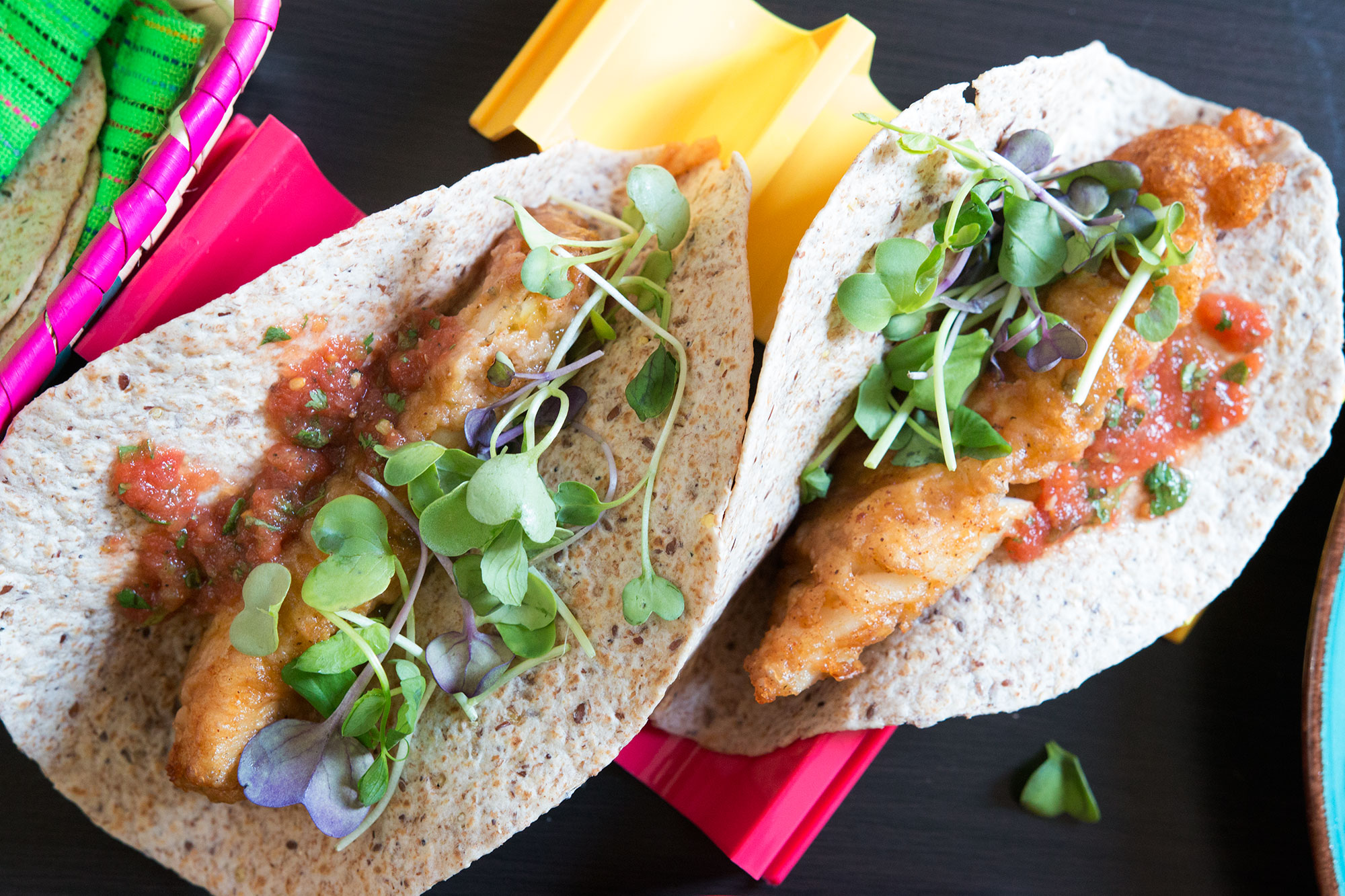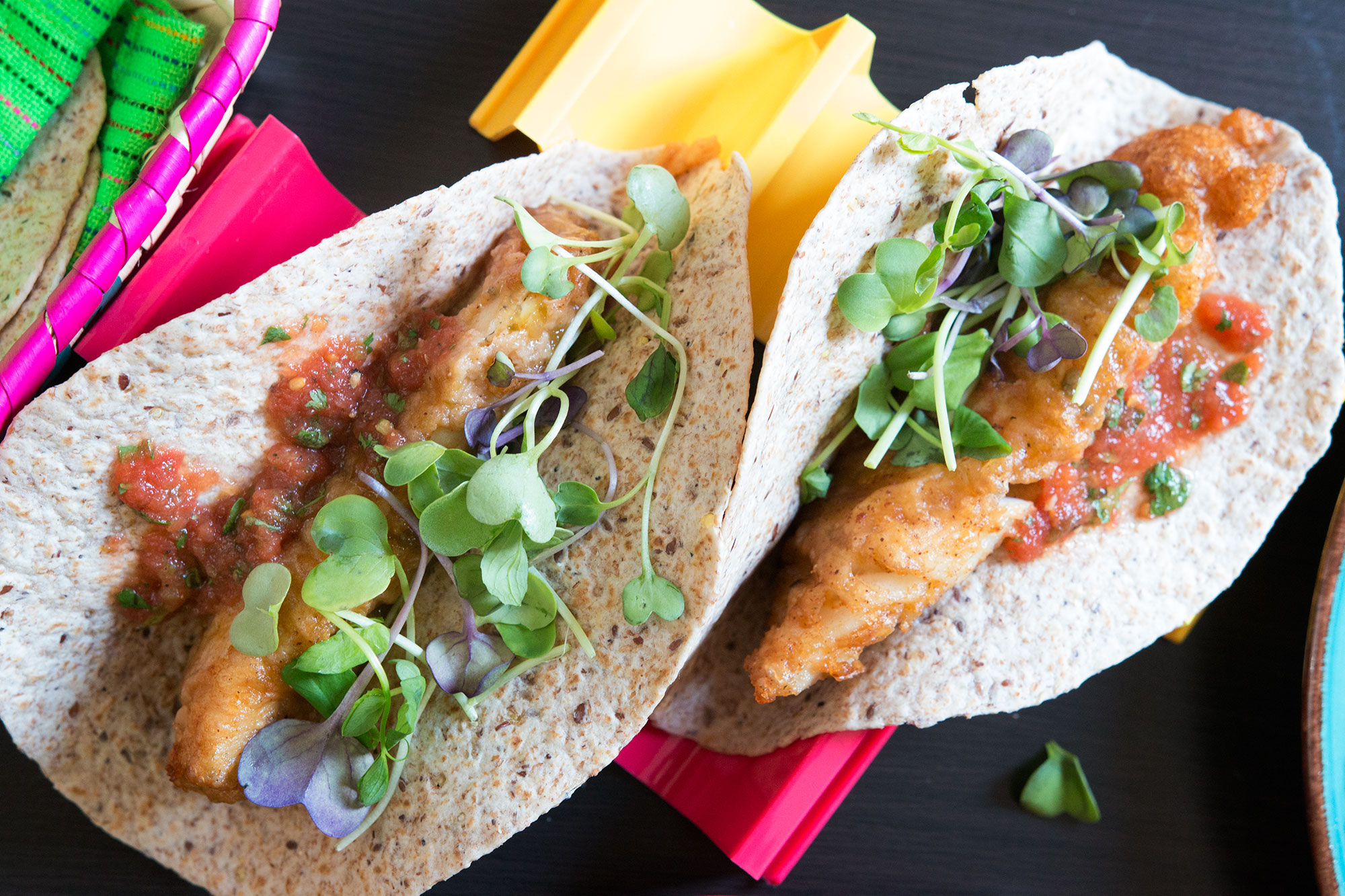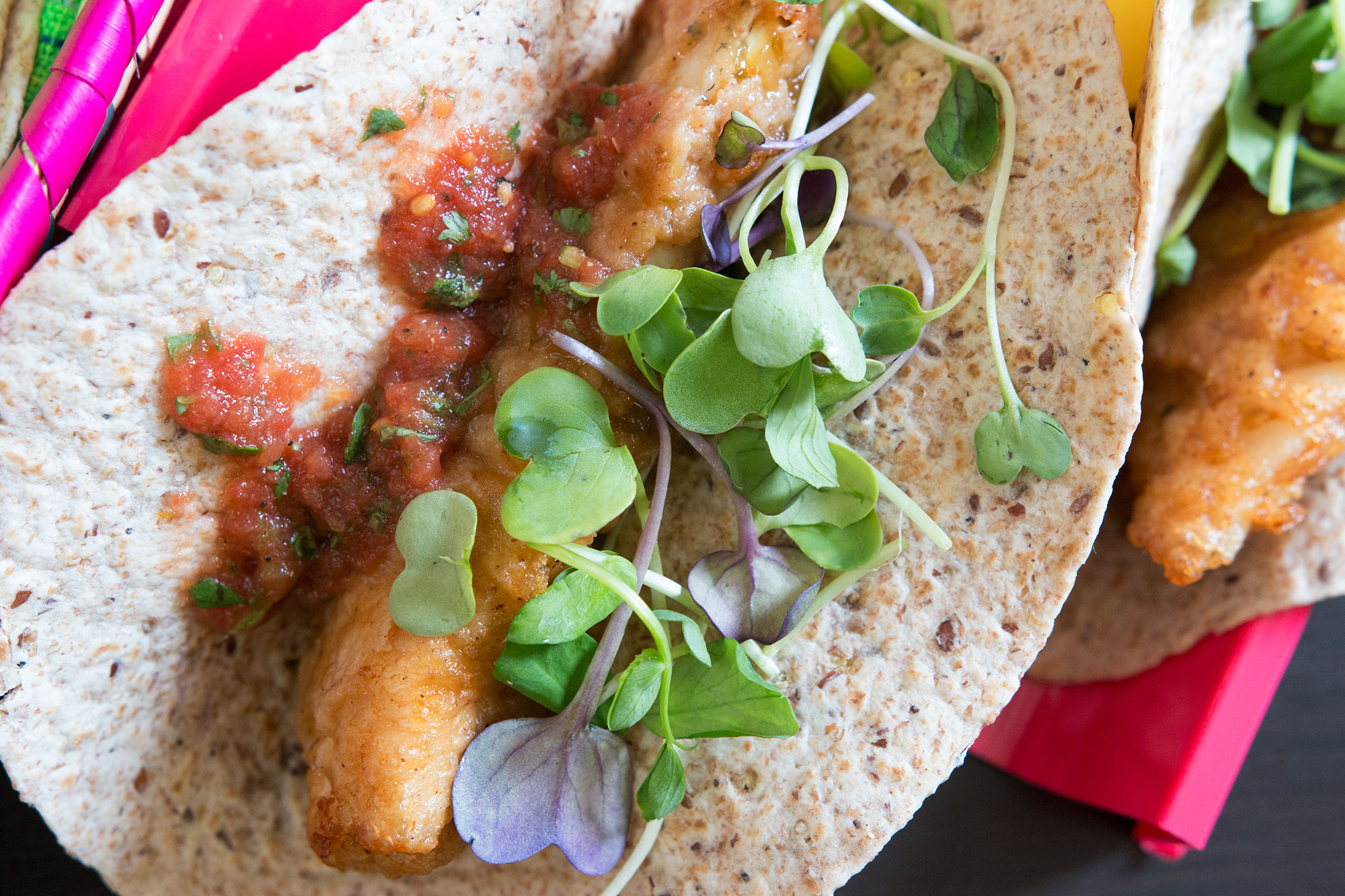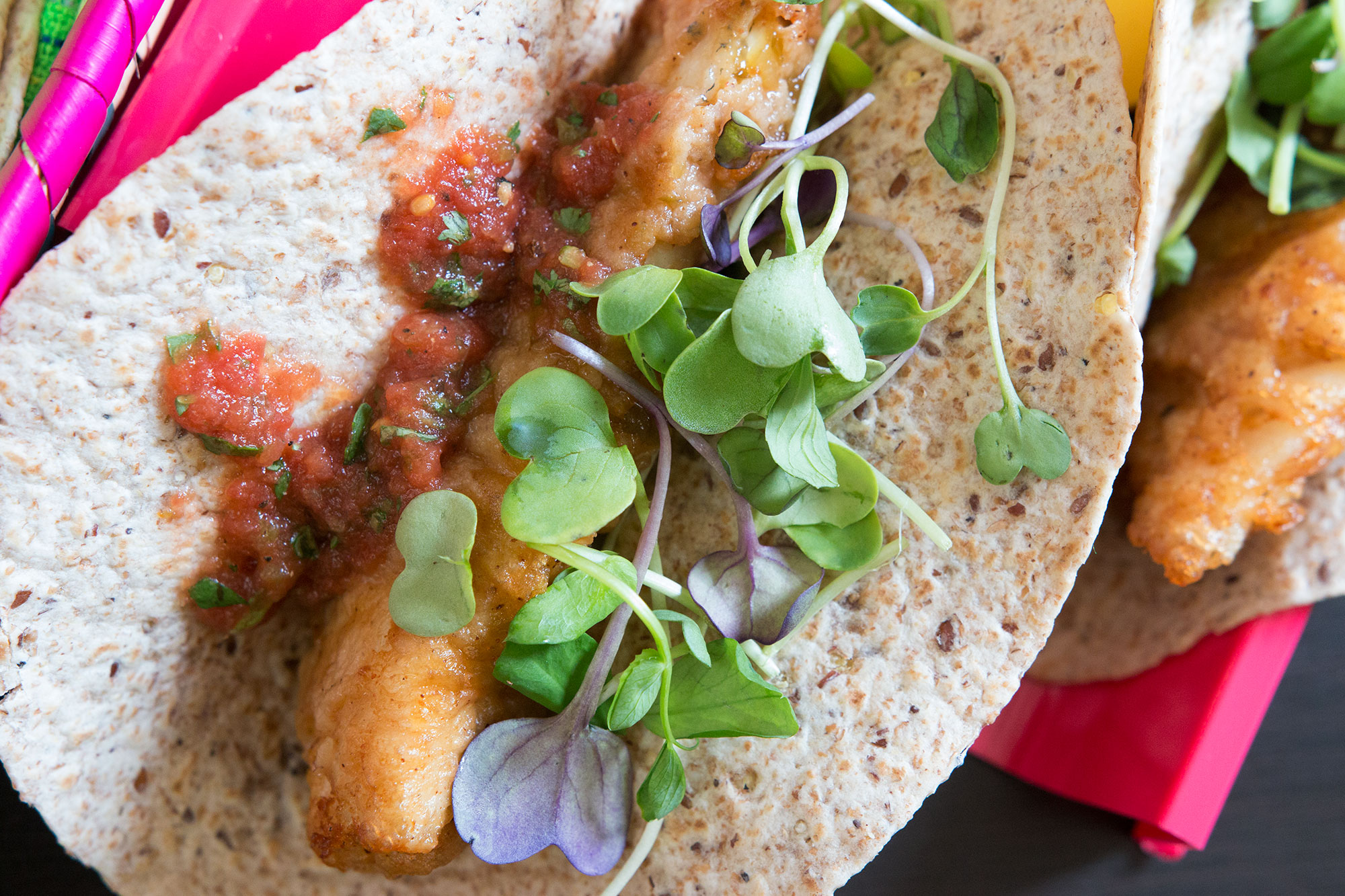 These Fish Tacos inject a little Ole! Into your weekly meal. I love Tacos of all kinds, soft & hard ones, ones made with Chicken or Beef but lately Fish Tacos are all the rage. Batter friend fish is wrapped in a soft tortilla, enhanced with condiments and served everywhere – what's not to love.
There's a restaurant across the street from where I work that we frequent for celebrations and drinks after work. They serve a ho hum Fish Taco that has everyone in a tizzy about how amazing it is. I figured, if my coworkers think that'a a good Taco, my version will be a slam dunk.
Personally, I like my Fish grilled for my Taco, but my boys are all about the traditional batter fried fillet, so I gave in to a spicy batter, fresh salsa and served with microgreens
Bear in mind that this is an easy weeknight meal recipe, this mean I have to take shortcuts that will get food to the table in under and hour. My boys couldn't get enough of these.
[youtube-subscriber nickname=kravingsblog]
Ingredients
1 lb Fish fillets, trimmed
Habanero sauce
Juice of a Lime
Salt
Pepper
1 can tomatoes
Few slices jarred Jalapenos
½ cup fresh Coriander
1 tsp each Garlic powder, Mexican Chilli powder & dried Onion flakes
1 can Soda
½ tsp Baking powder
Tortillas – Wheat or Corn
Microgreens
Instructions
Give the Fish fillets a quick marinade with salt, lime juice and a splash of Habanero
Make a quick salsa by pulsing the canned tomatoes with the jalapenos
Add the coriander and pulse again
Make a batter by mixing together the flour, baking powder,spices, salt, pepper and add the soda a little at a time till all the lumps are removed and you get a nice batter
Dip the Fish in the batter and deep fry till golden brown
Remove and drain
Add the fillet to the tortilla with the salsa & microgreens and serve!
https://kravingsfoodadventures.com/fish-tacos/