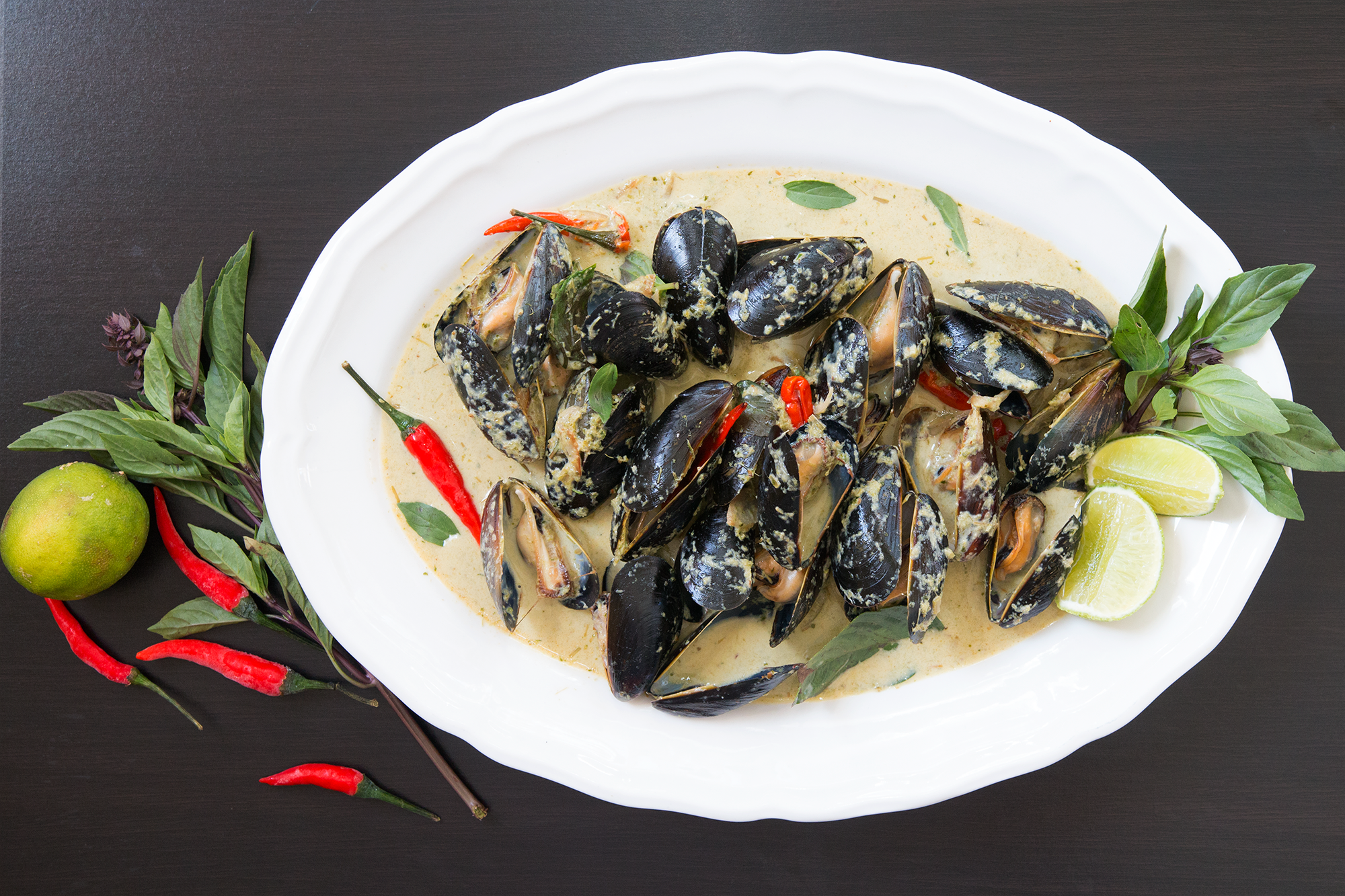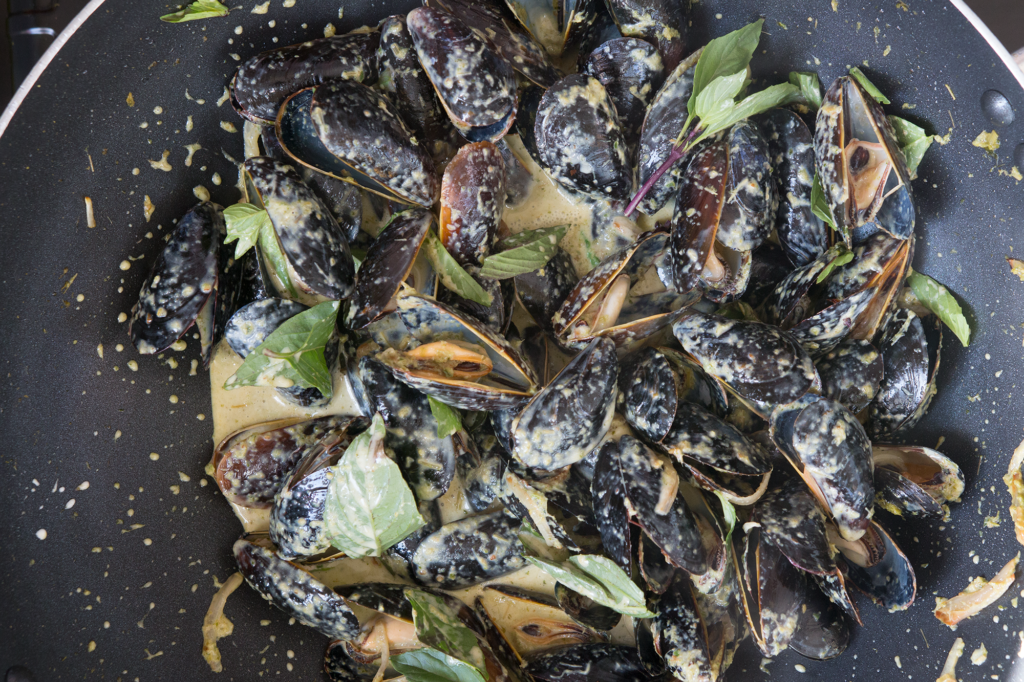 I don't cook Mussels all that often but my husband just purchased a lovely batch of Mussels from Prince Edward Island and I decided to treat them to some Thai Treatment with in this delicious recipe of Thai Green Curry Mussels. These shells are going to cook up in a delicious Thai Green Paste and they will open up with the heat and inherit those unique Thai flavors!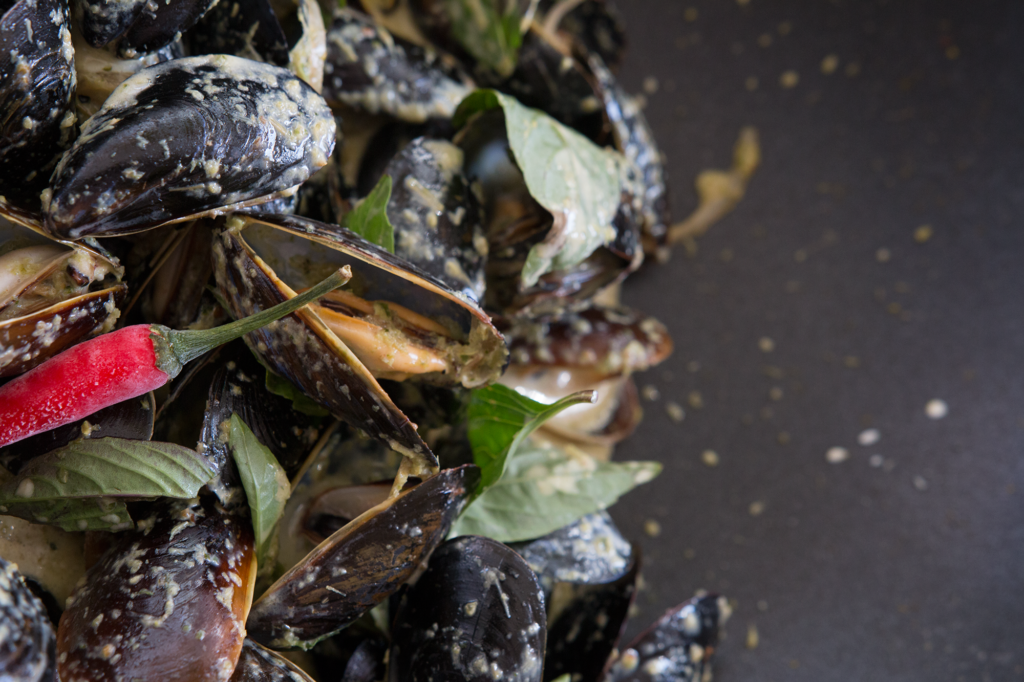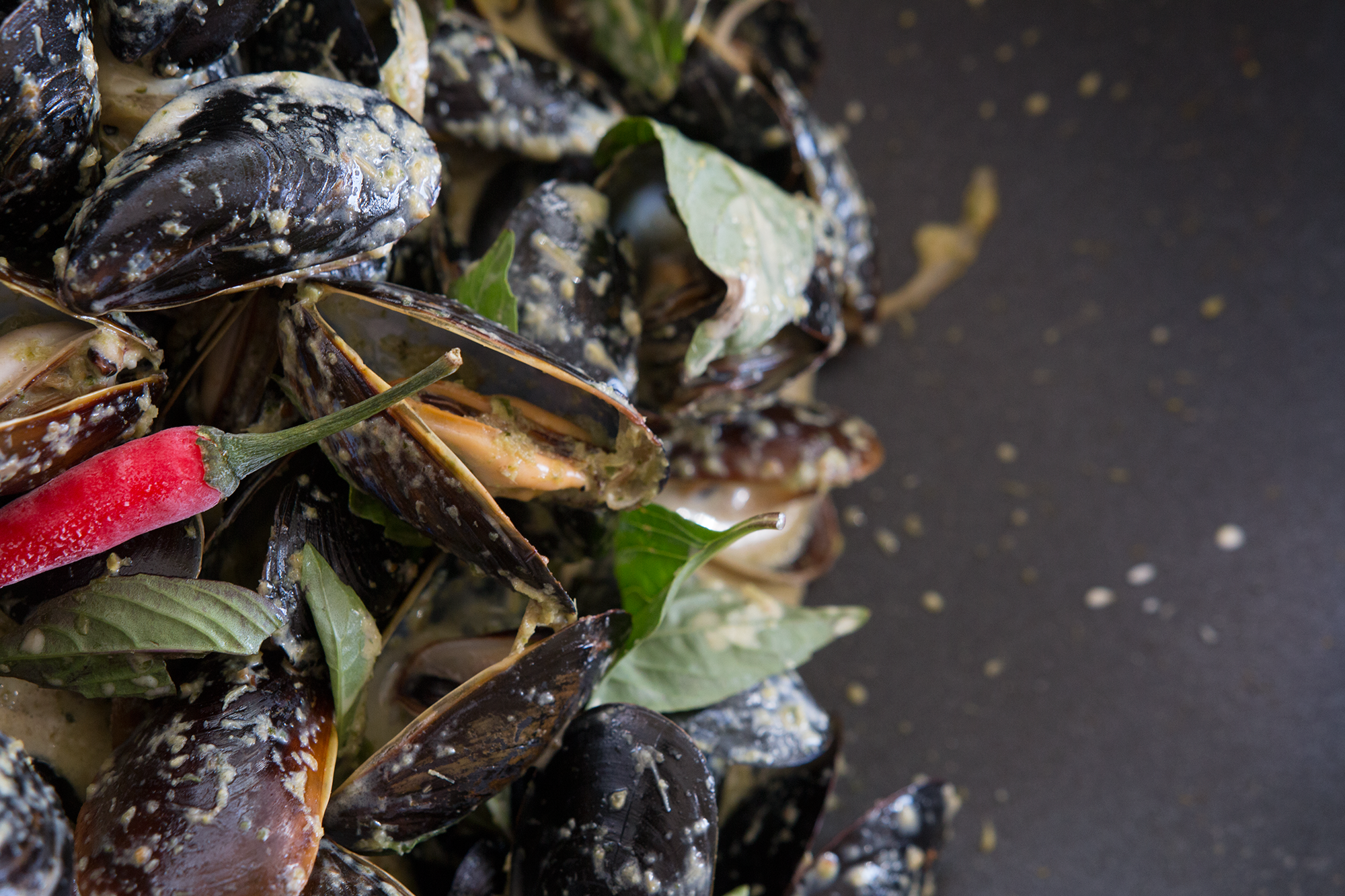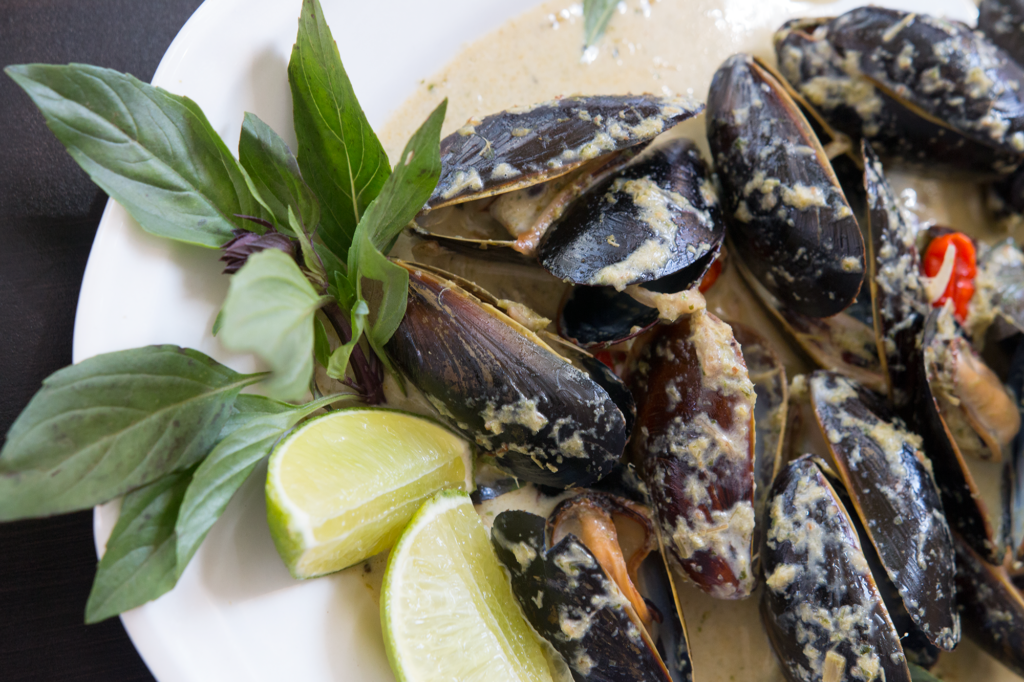 He bought about 2 lbs and 12 oz and they need to be cleaned and inspected. I'm going to scrub all the crud off with some steel wool and discard any shells that are open or cracked. Some of them will have something that looks like a beard, just tug on them to remove them. It's typical to lose a few ounces in shells that are cracked or open. It's great if you have the luxury to hand pick your mussels, mine just came in a package and I'm left with about 2 lbs of useable shells.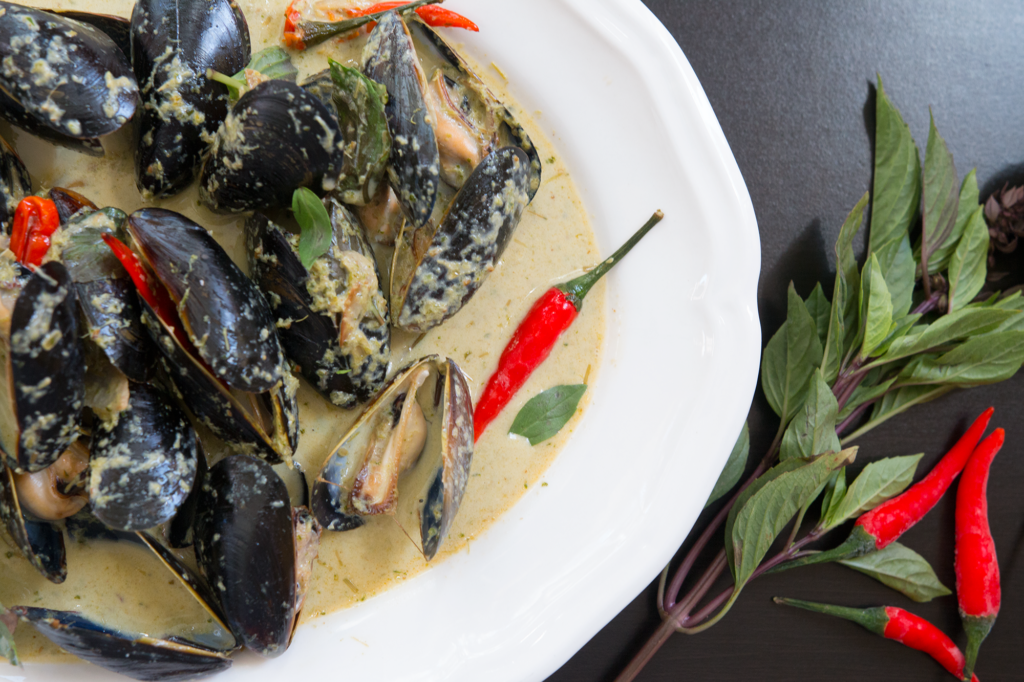 In my wok, I'm going to add 1 tbsp of Coconut oil and saute 1 ½ cup of shallots. Next add some Thai Red chilies and follow that with 4 tbsps of Thai Green Curry paste. Please note that both my chillies and my Green Curry paste were previously frozen. You know how I always tell you that you can make extra and freeze it or throw leftovers in your freezer? This is where I get a chance to practice what I preach. The green curry paste does get slightly darker once frozen, but the aroma as it hits the oil is incredible! And of course you can also use store bought paste.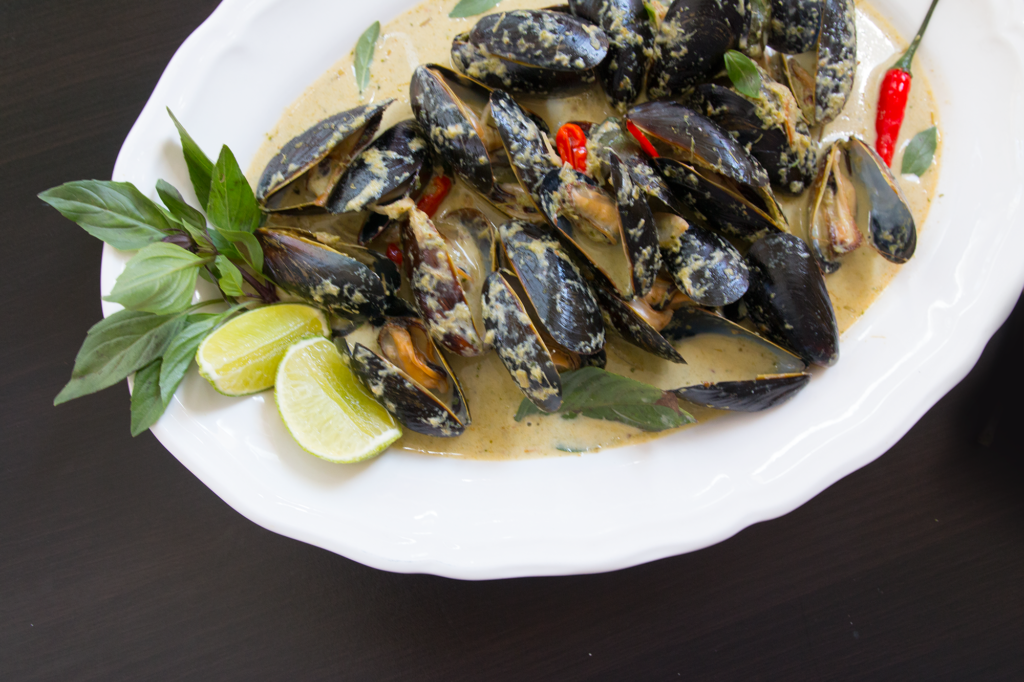 I'm also going to add a tbsp of fish sauce and dump all the Mussels in. I love to watch them open up with the heat at this stage. Add 200 ml of Coconut Milk and stir. Taste for salt and add more fish sauce if required. I'm going to stir this a few times to ensure the mussles take in all those Thai flavours and cook for about 7 – 10 mins. Enhance the flavor with some fresh Thai Basil leaves and this is ready to devour and shellabrate!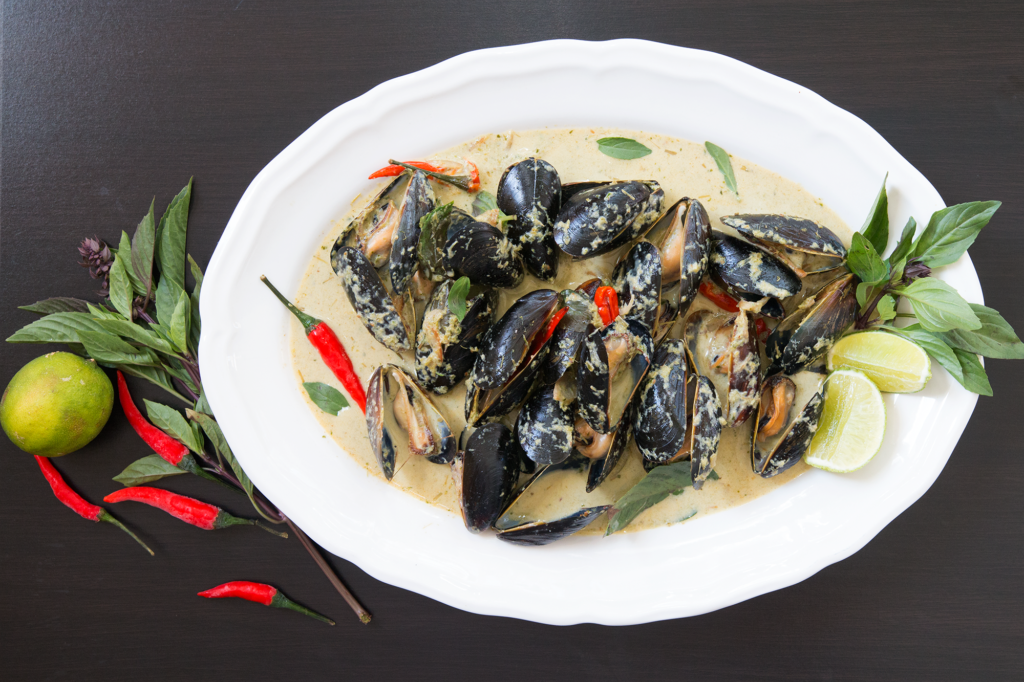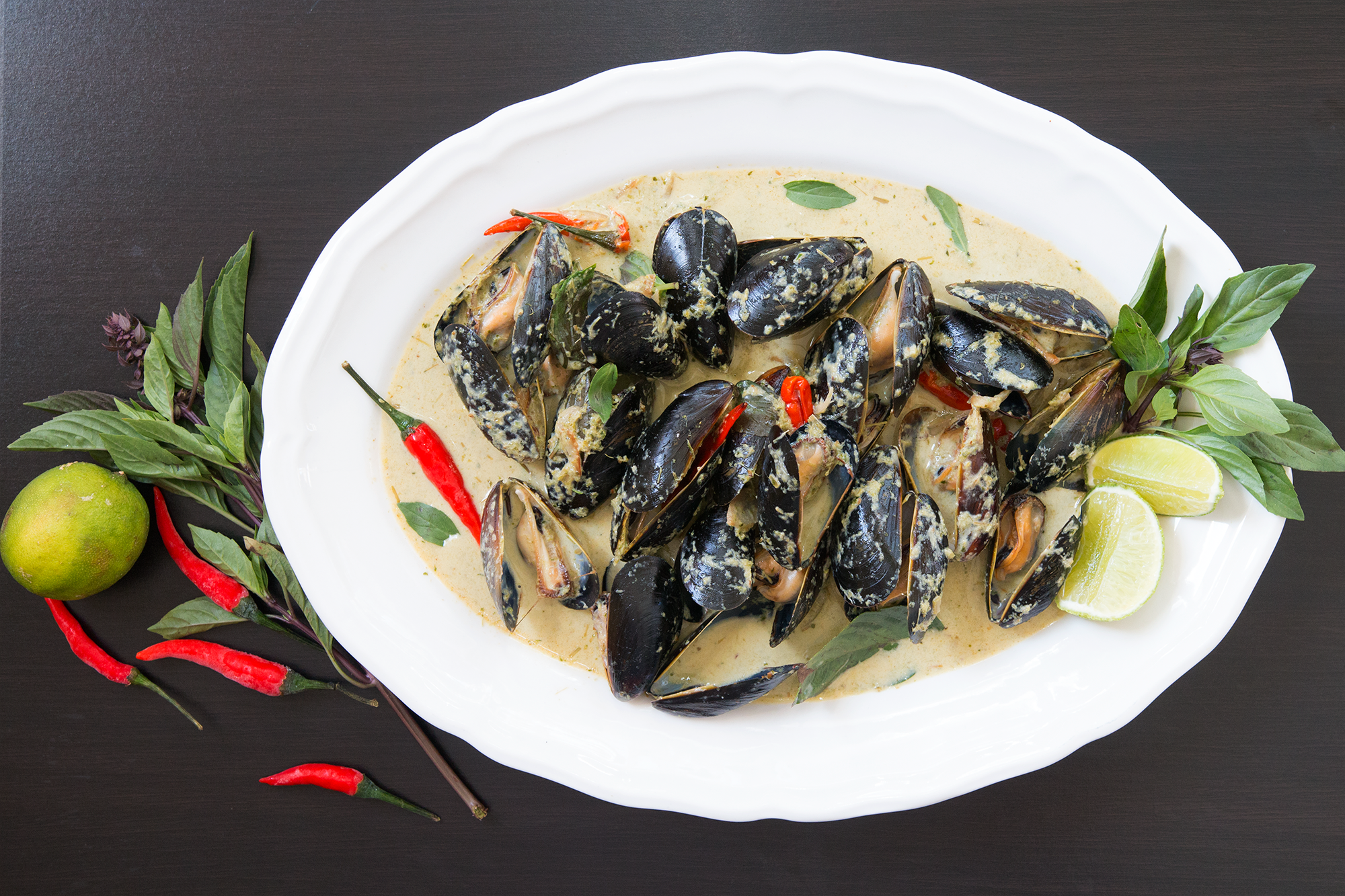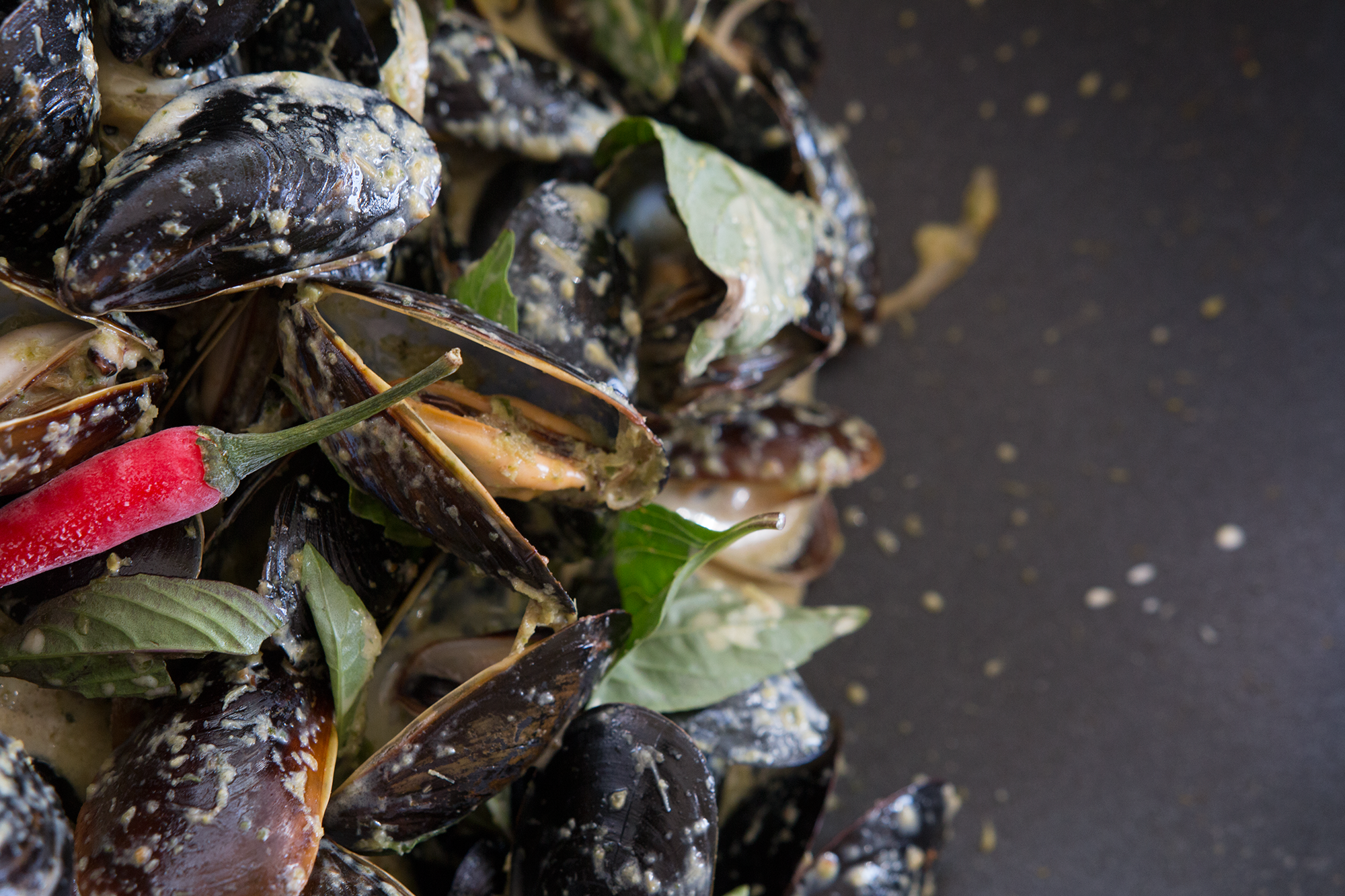 Thai Green Curry Mussels
Ingredients
2

lbs

cleaned Mussels

½

cup

sliced Shallots

3-4

Thai Red Chillies

4

tbsps

Green Curry Paste

1

tbsp

Fish sauce

200

ml

Coconut milk

½

cup

Thai Basil leav
Instructions
Saute the Shallots & red Chillies

Add the Thai Green Curry paste and saute

Add the fish sauce

Add the Mussels and stir to coat

The Mussels will start to open up

Cook for 10 – 15 mins

Add Coconut Milk & more fish sauce if required

Add Thai Basil leaves