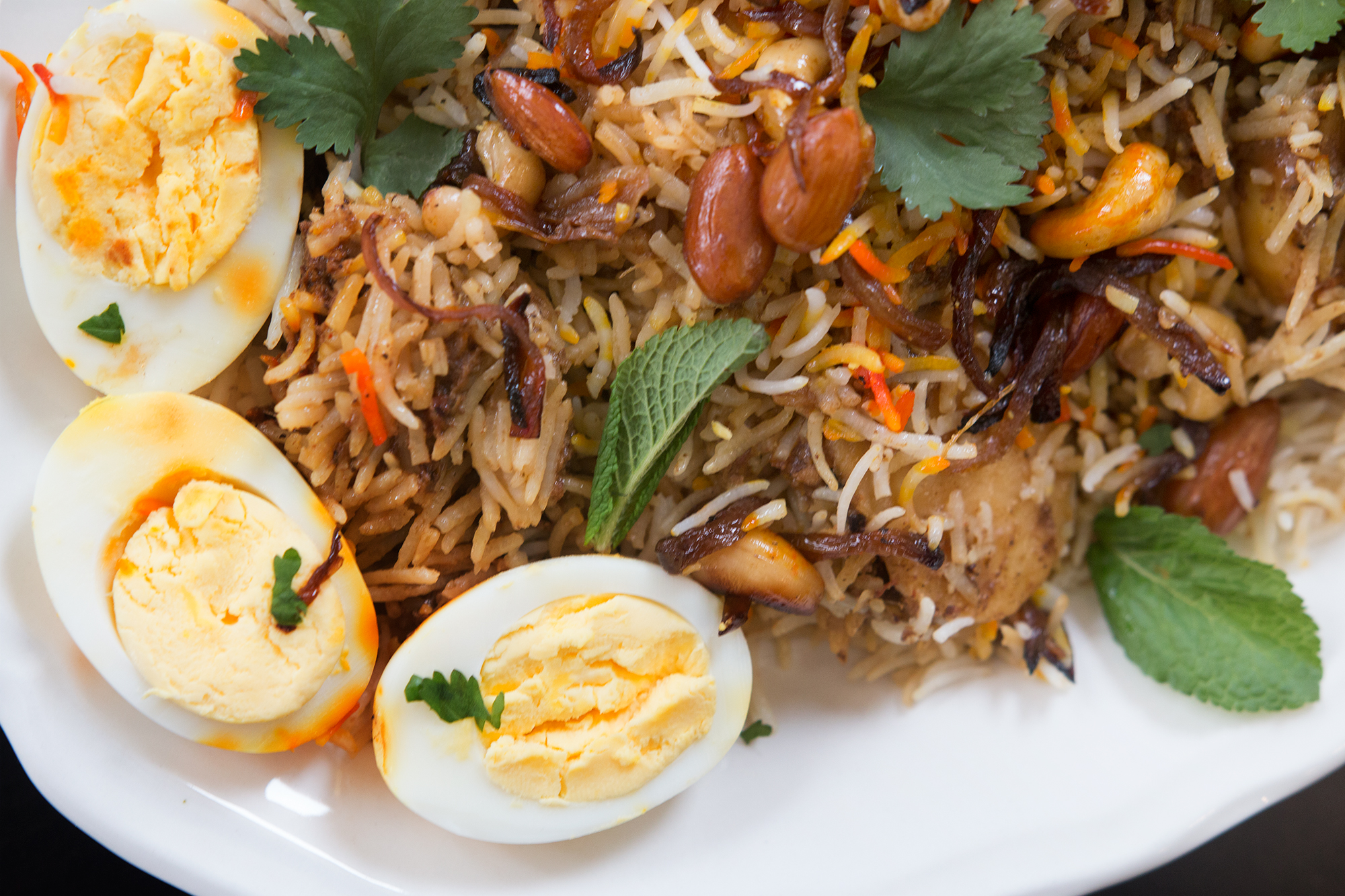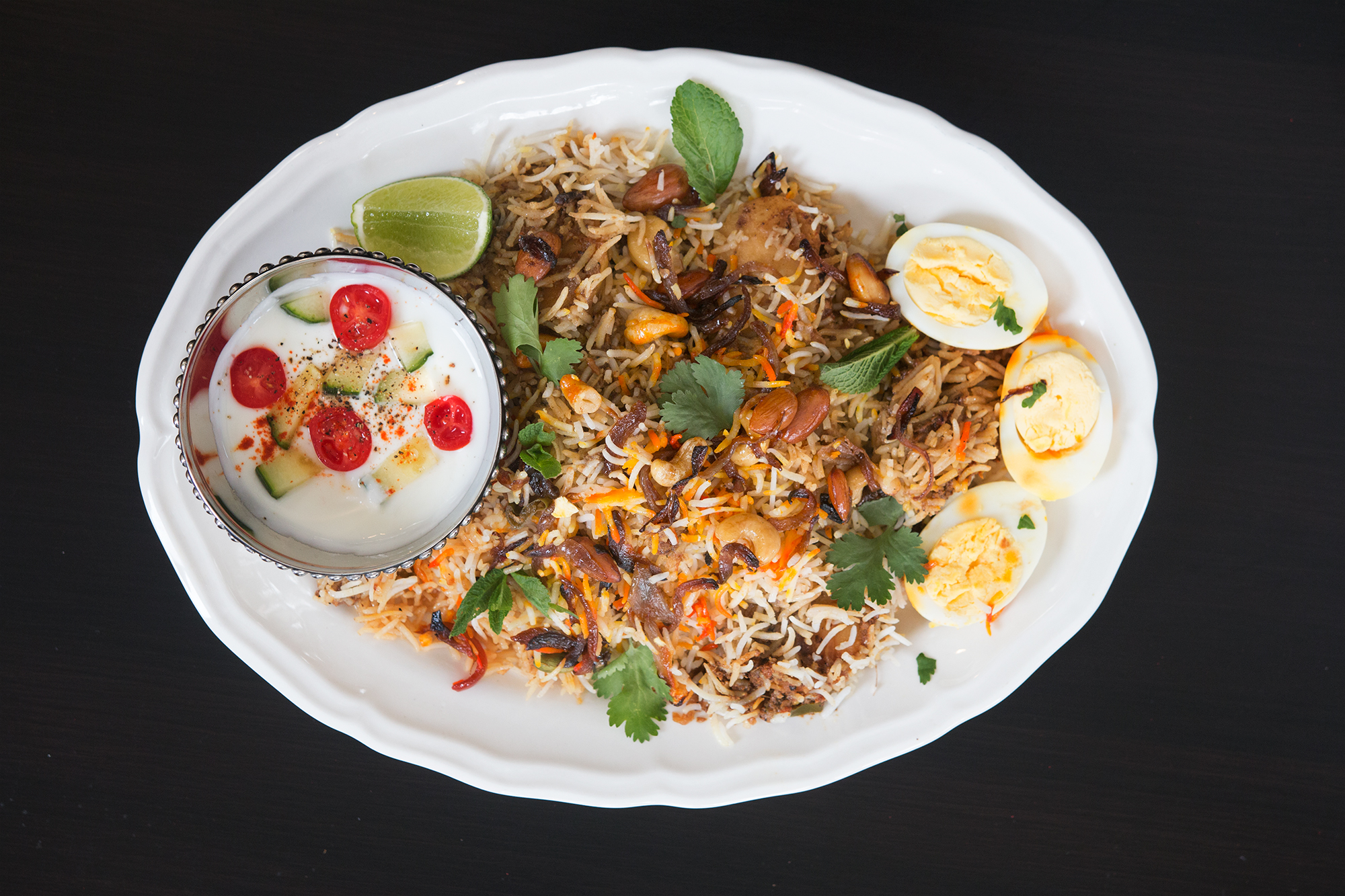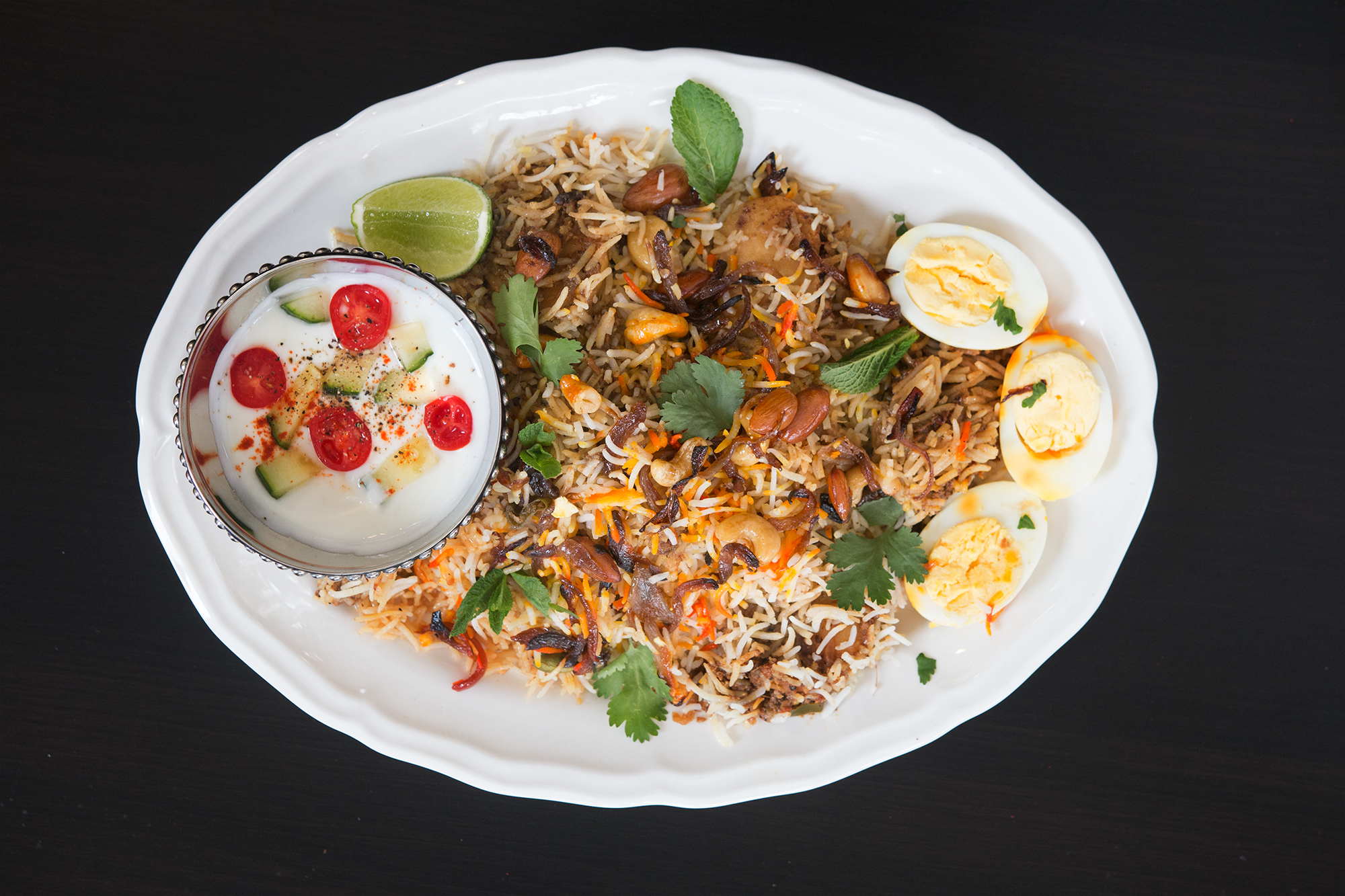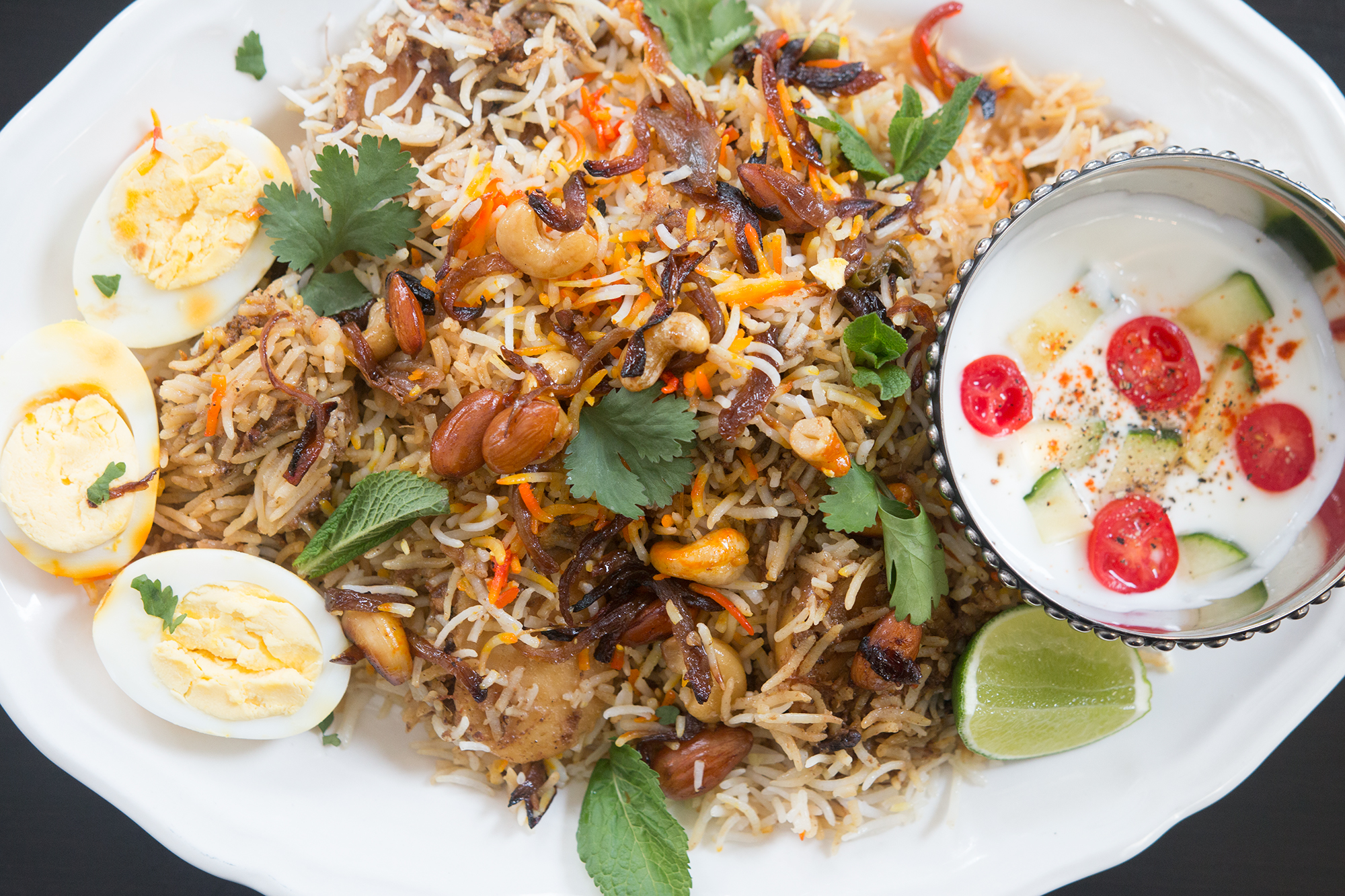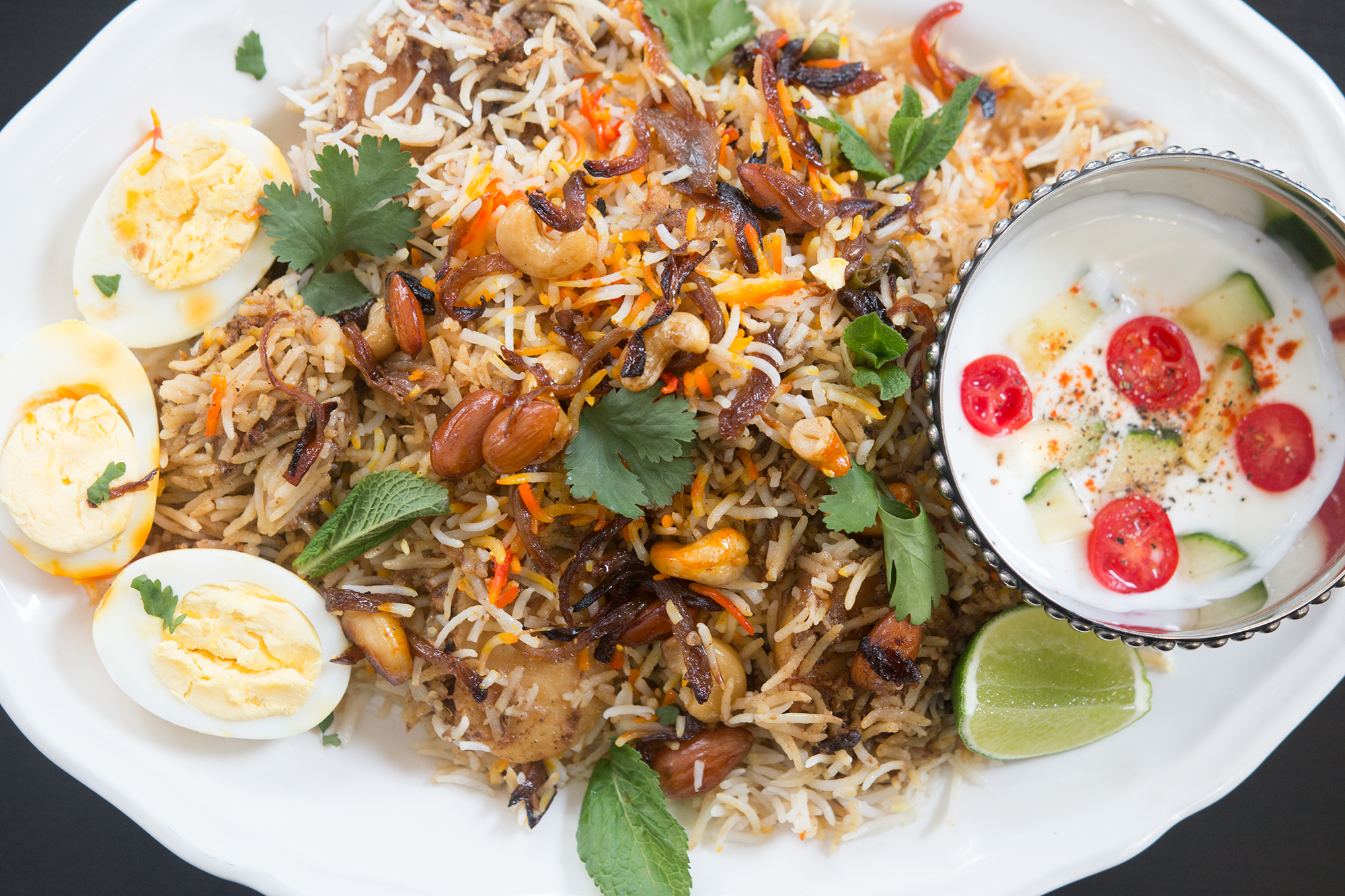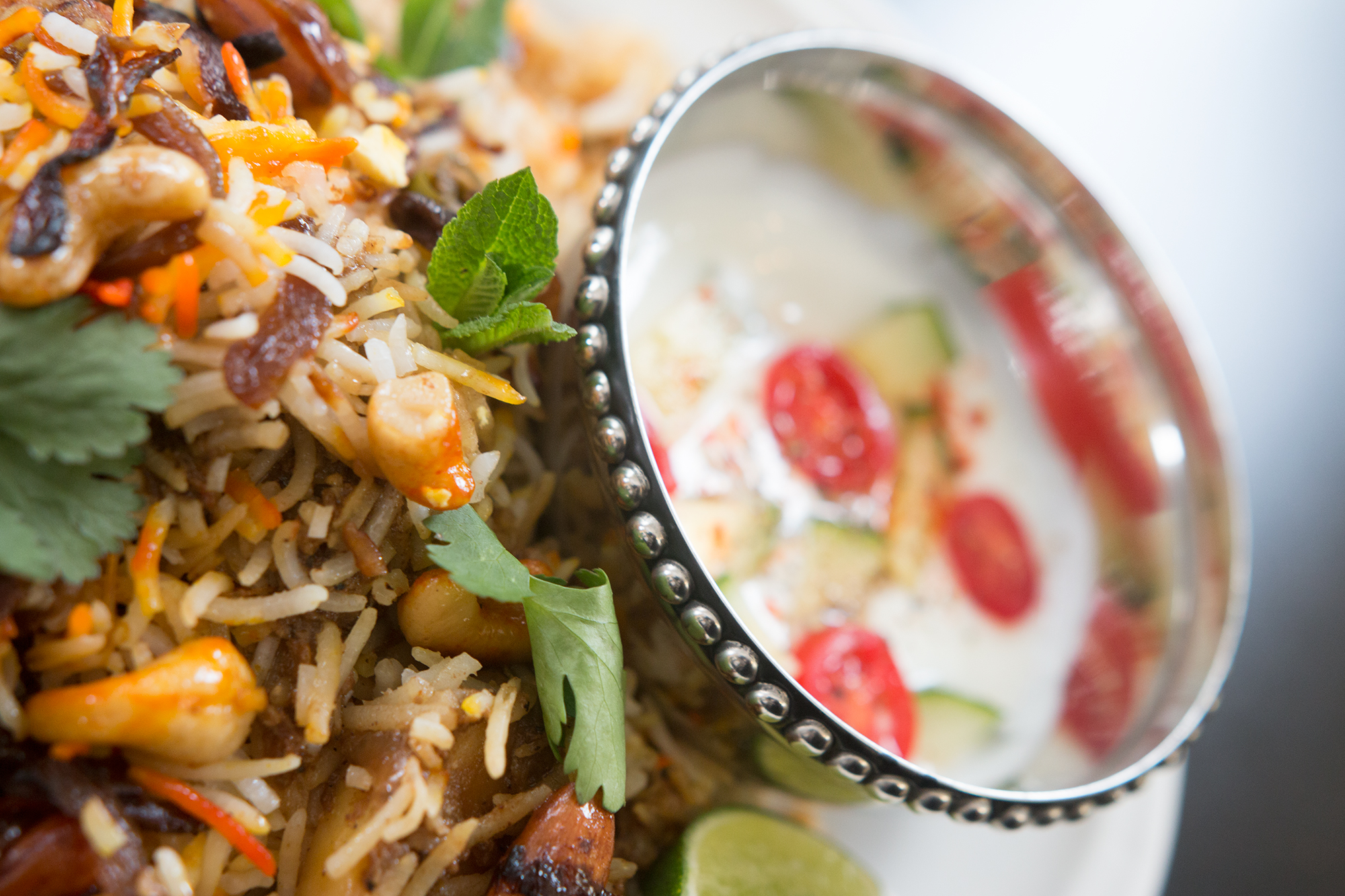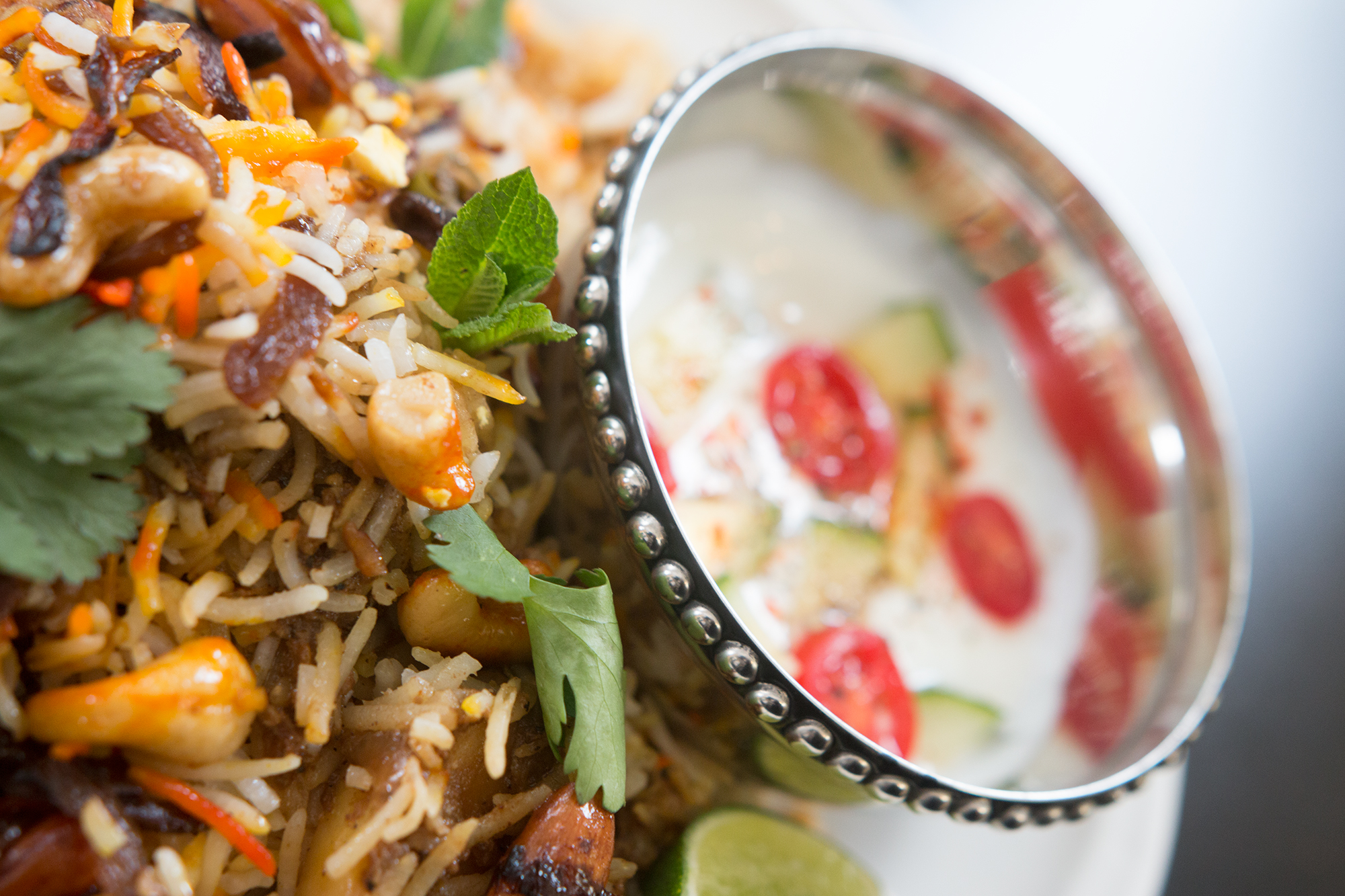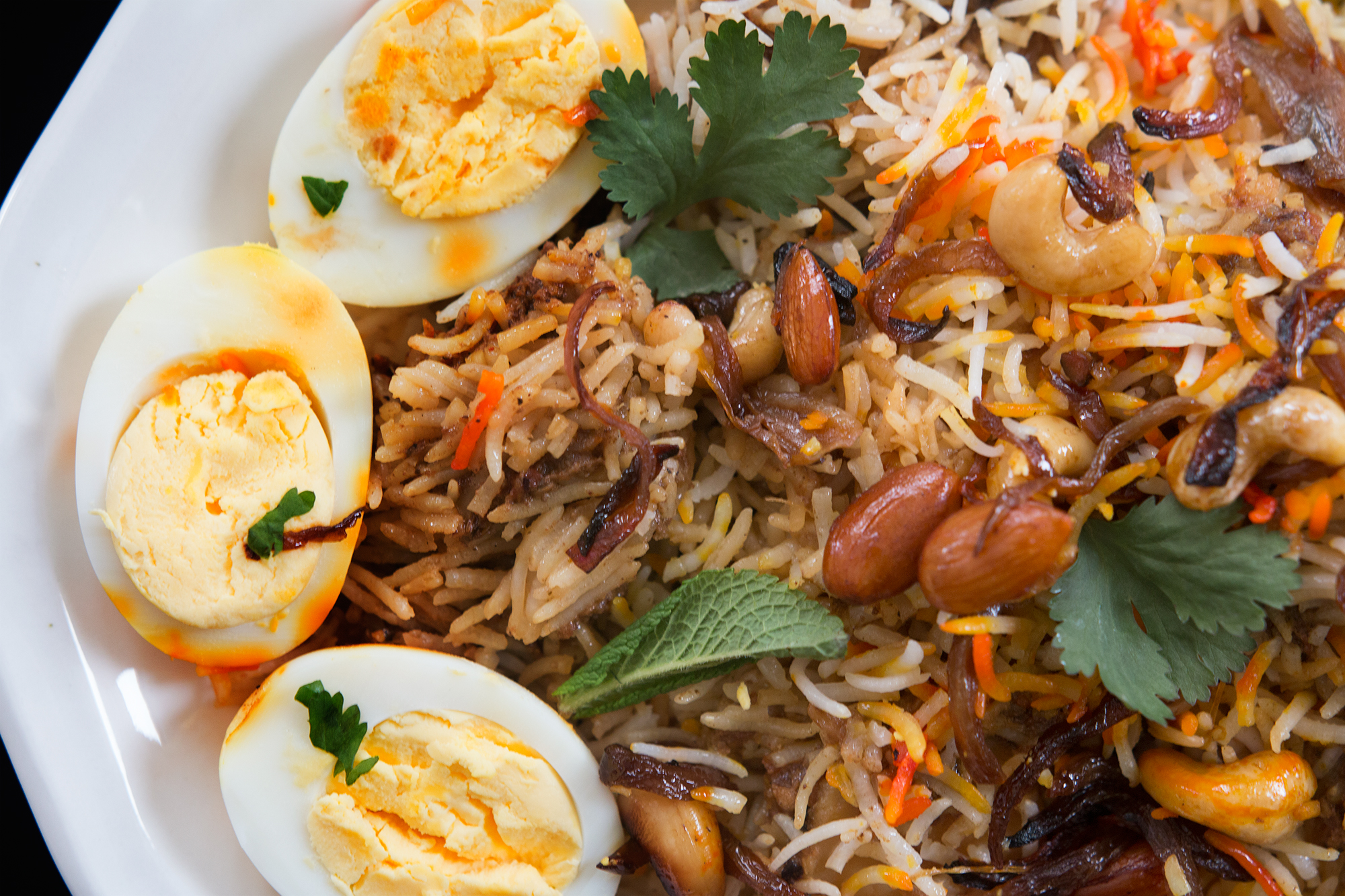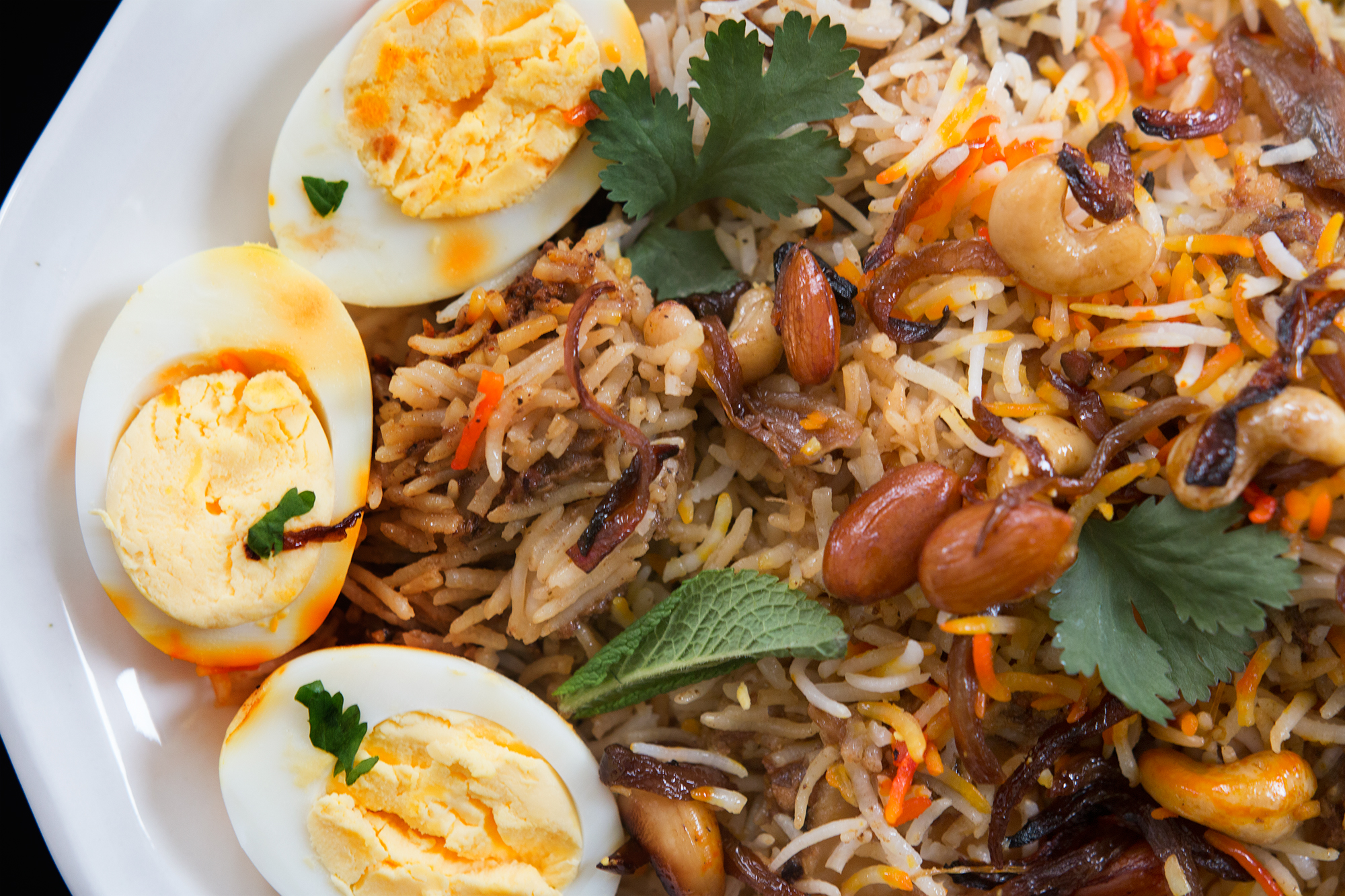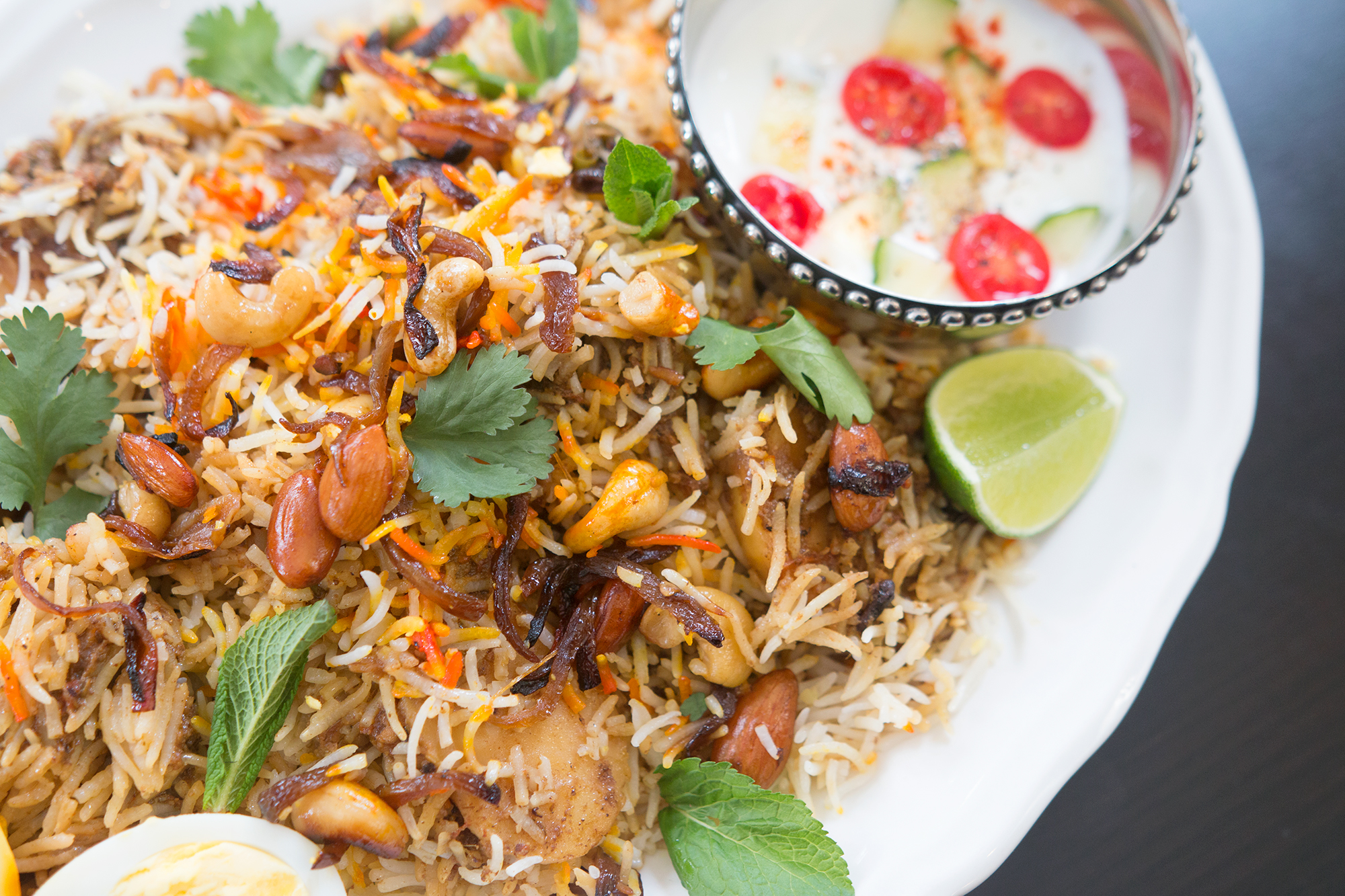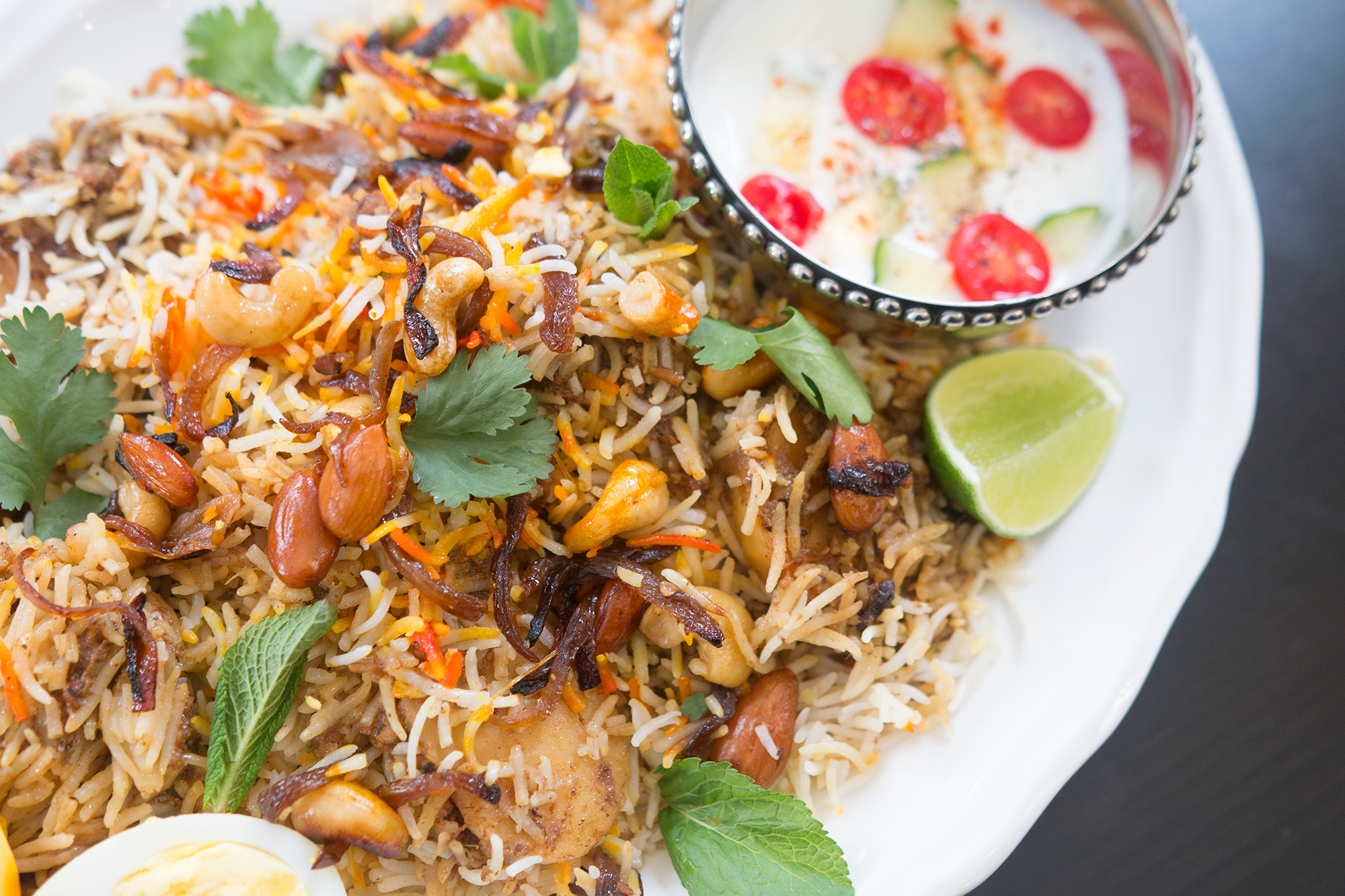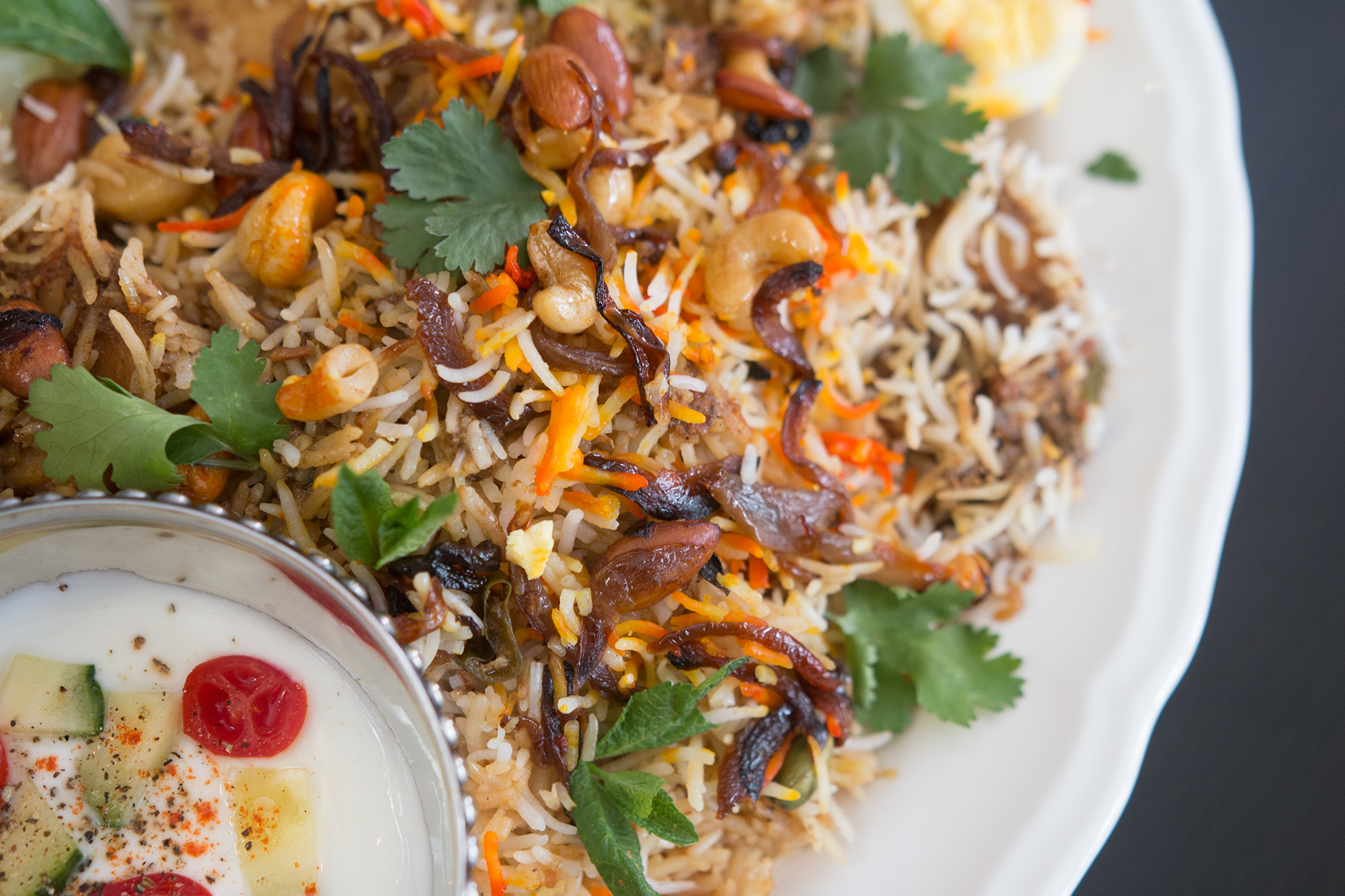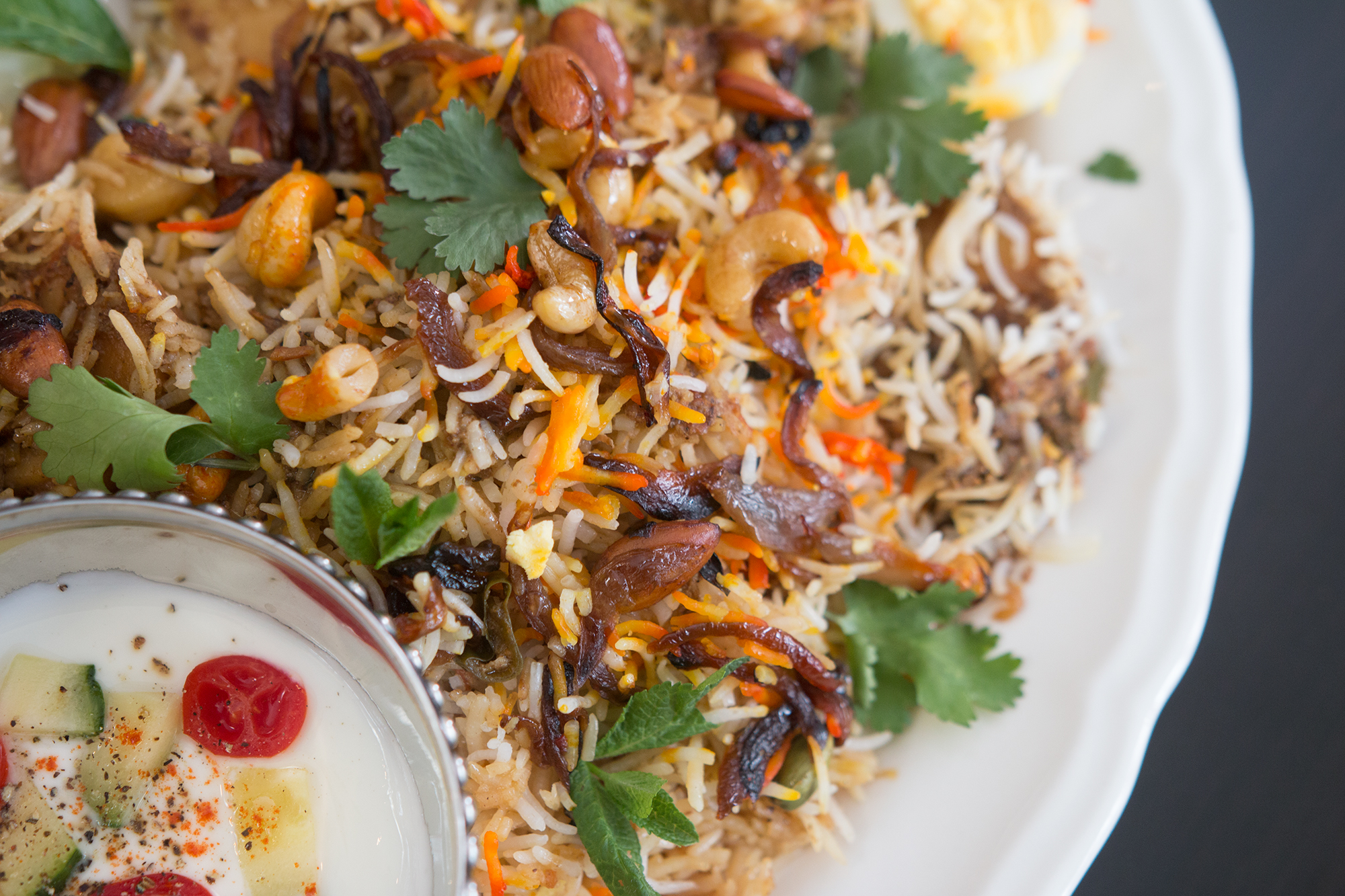 You're going to love this recipe for Mutton Biriyani … this is one of the Biriyanis that is on that Biriyani hall of fame. There are so many different types of Biriyani, and depending on where you're from, the taste is different even though the ingredients are practically the same. I've made different Biriyani recipes on the blog/channel and I'm sure this one won't be the last. You can also make this recipe with Lamb. Mutton is just basically sheep that can no longer be called Lamb since it crossed two years. In my humble opinion, Mutton has a move developed flavor and lacks that gaminess that you get from Lamb. If you're bothered by the gamey smell of Lamb or Mutton, a good trick is to soak it in milk overnight. It's not really necessary though, when you cook your meat as long as I do all you're left with it the delicious aroma of the spices in the meat.
I also use long grain Basmati rice, this is crucial to making a good Biriyani. I like to soak my rice for at least 30 minutes as this frees all the excess starch and can be rinsed away. Saffron is also a popular ingredient in a Biriyani preparation. These come from Spain and are harvested each year from the Crocus flower. I soak some in warm milk and allow the flavor and color to infuse. Although very few people add potatoes to their Biriyani, I am one of them … the combination of potato, meat and rice is strangely exciting and it's how my Mom prepared it. Mom's know best.
This recipe calls for a LOT of onions that will be fried. Half of these will be used in the gravy and half of these will be used as a garnish. And the true flavor comes from an incredible blend of spices in the Biriyani Masala that I make in small batches and like to use fresh.
On a side note: A few weeks after I taped this Biriyani, I had a visit from a family friend who is an amazing Hyderabadi homecook. She taught me how to make Hyderabadi Biriyani and I recorded the entire thing on FB live. You can check that out here.
https://www.facebook.com/KravingsFoodAdventures/videos/1129353033842852/
[youtube-subscriber nickname=kravingsblog]
Mutton BIRIYANI recipe- Lamb BIRIYANI – Easy meat recipe
Ingredients
2 cups sliced red Onions
¼ cup green chilles slices
Salt
Handful of nuts – Almonds and Cashews
2 lbs 8 oz bone in Mutton cut in small 1 inch pieces
4 tsps each of ginger and garlic paste
4 tbsps of Biriyani Masala
½ cup yogurt.
Oil for frying
1 -2 Potatoes, sliced
4 cups chopped Tomatoes
2 tbsps of ghee
Whole spices - cardamoms green and black, cloves, cinnamon, & star anise
Instructions
Soak the saffron in ¼ cup of warm milk
Heat some oil and start frying the onions
Add ¼ cup green chilles slices
Remove golden brown, take half out and leave aside, also remove the chillies
Keep browning the rest and they should be getting really dark but not burnt
Add some salt to help caramelize the onions
Add a handful of almonds & cashew nuts and take them out of the pan and leave aside.
Marinate 2 lbs 8 z – over 1 kg of mutton with the juice of a lime, 2 tsps each of ginger and garlic paste, 2 tbsps of Biriyani Masala, Salt and ½ cup yogurt
In some hot oil, saute all my meat till you get a bit of color
Add 2 tsps each Ginger and Garlic paste and 2 tbsps of Biriyani masala
Add the onions and chilies back in
Mix everything well together, add 4 cups of chopped Tomatoes and salt to taste, mix again and let this cook for 30 - 45 mins.
In the last 2-3 minutes add the half done potatoes to the gravy and leave it aside
In a pot heat 2 tbsps of ghee or clarified butter and throw in some whole spices like cardamoms green and black, cloves, cinnamon, & star anise.
They will start sizzling, add water to the pot together with salt to taste and bring to the boil.
Add the Basmati rice in after it's been washed and drained and cook for 15 minutes.
As soon as you see the water bubble to the top, turn the heat down to low as you only want to cook this rice till it's half cooked
Drain this rice well
In an oven proof pot or dish, layer in half of the meat and gravy
Follow this with a ½ the rice and drizzle in some of that saffron milk
Add another layer of the meat with the potatoes and the final layer of rice
Drizzle in the rest of the saffron milk .
Cover with the fried onions and nuts we reserved earlier
Use a pinch of orange food colouring to the top layer of the Biriyani
Add some halved boiled eggs
Cover with tin foil and cook in a preheated 350 degree oven for 30 – 45 mins
Once done, dig in to all those layers and serve
Add some fresh coriander and mint leaves and serve this with a side of raita.
https://kravingsfoodadventures.com/mutton-biriyani-recipe-lamb-biriyani-easy-meat-recipe/