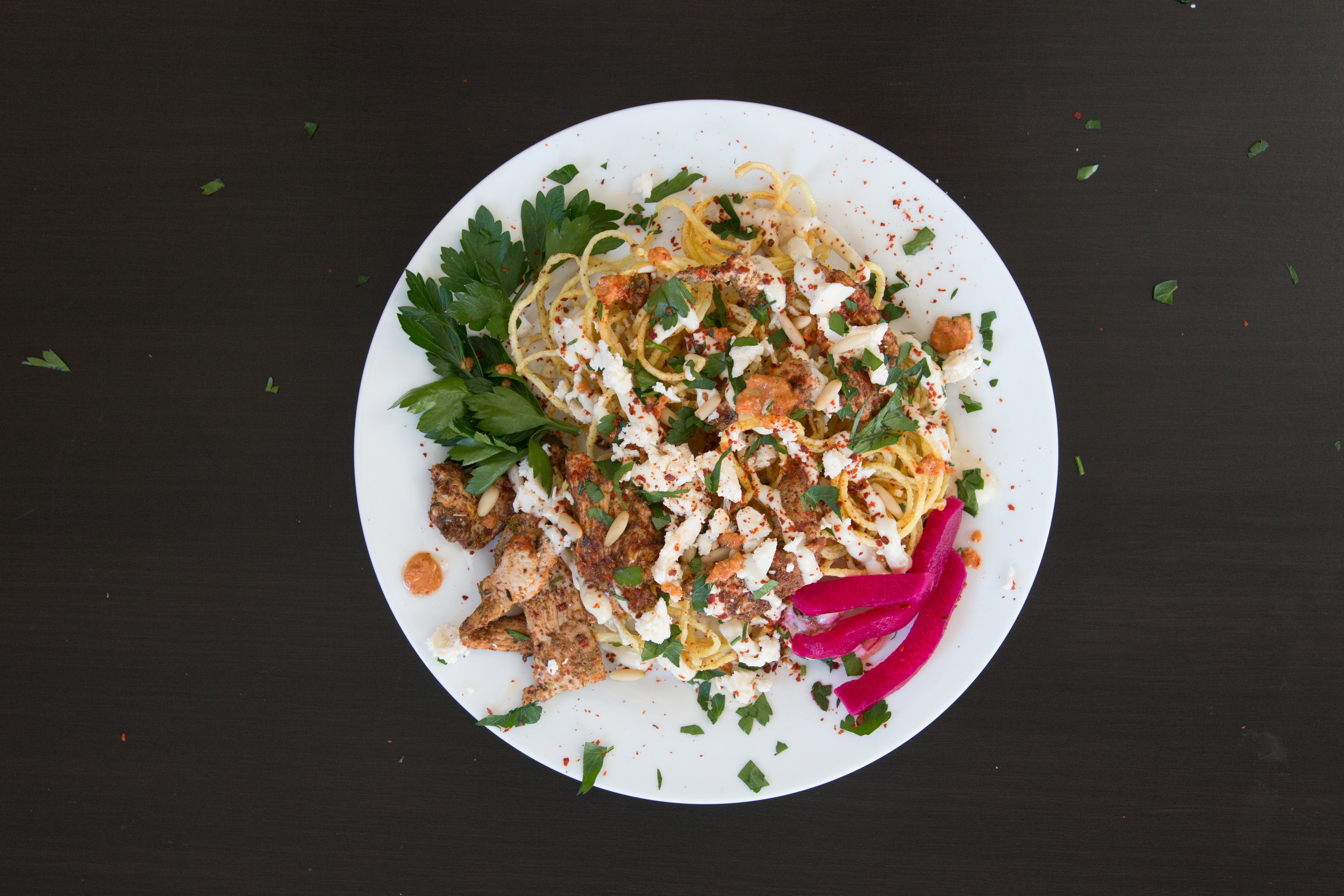 Click here for my step-by-step video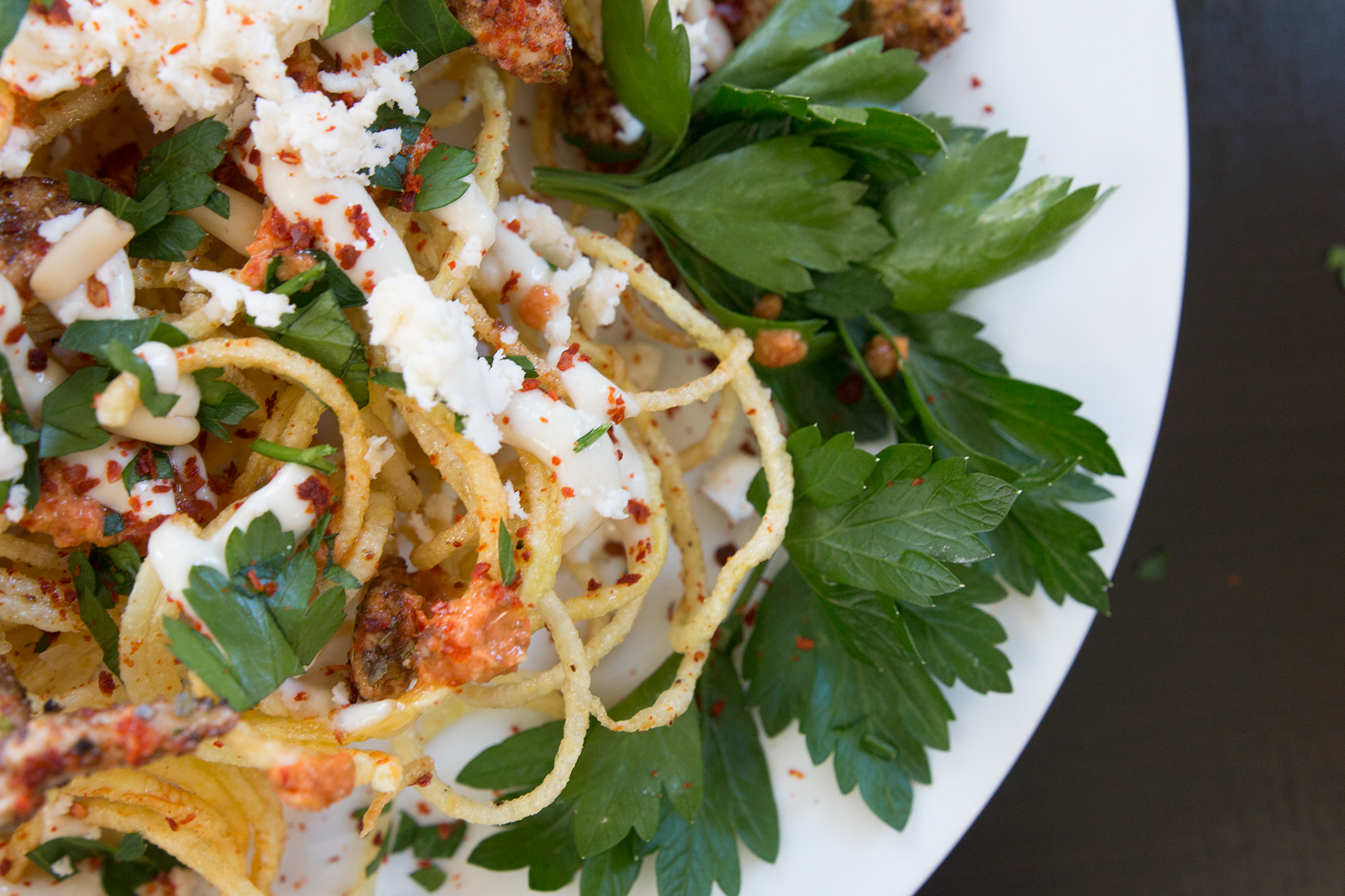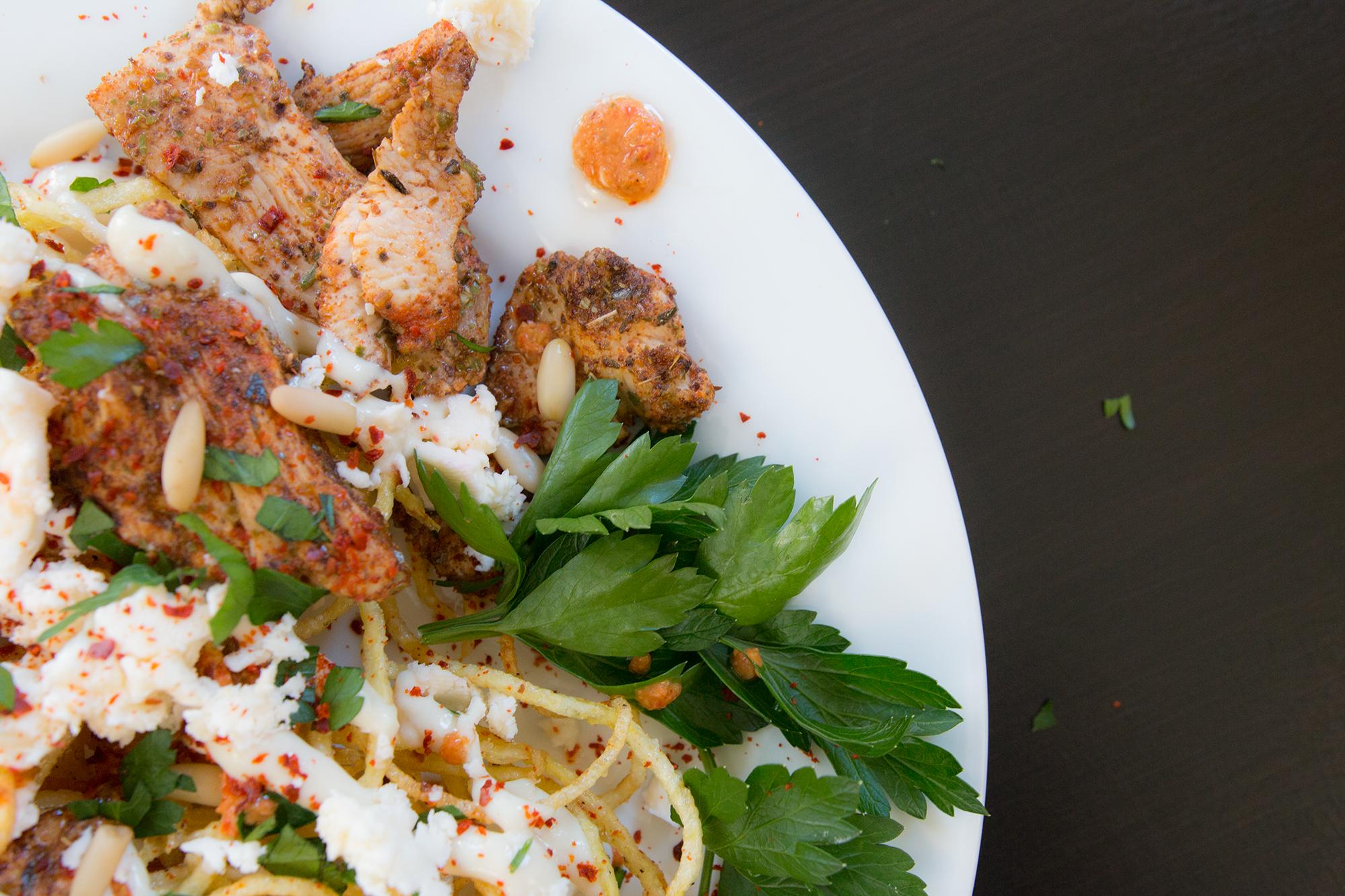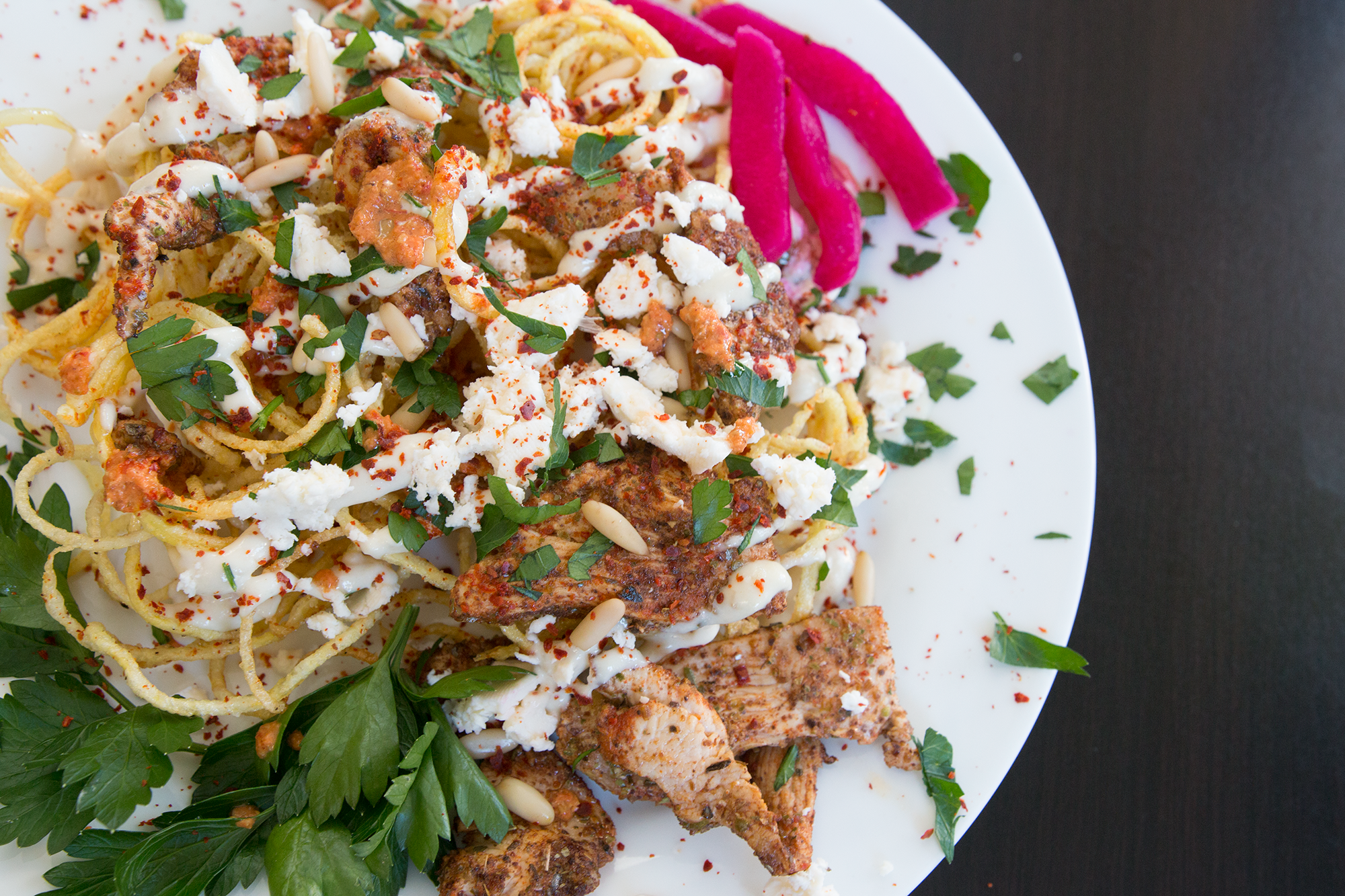 Who doesn't love Poutine – In this recipe I'm combining the flavors of the Middle East with the very popular Canadian concept of fries drizzled with deliciousness. This Shawarma Poutine is nothing like the original Canadian Poutine, but we are going to pour delicious toppings on top of some crispy curly fries. This is one recipe the kids (and adults) cannot get enough of!
I'm using my favorite gadget, the spiralizer to make some gorgeous curly fries. You can use this to spiralizer potatoes, carrots, zucchini. Once I've spiralized these potatoes, I'm going to add them to a bowl together with salt, pepper, Aleppo chilli and some rice four for crispiness. You can either deep fry this or bake them in the oven. Today I'm just going to deep fry this as this is the fastest way. Once I have my spiralized nest nice and crispy, I'm going to rest it on some paper towels to drain the extra oil. You can also just use frozen French fries for this recipe & cook them in the oven according to the package instructions. This recipe uses a homemade Harissa sauce and Tahini Yogurt sauce.
Ingredients
1/2 lb boneless chicken cut in strips
1/2 tsp each paprika, cumin, oregano and sumac
Olive oil
2-3 potatoes
Salt
Pepper
1 tsp Aleppo Chilli powder
1 tbsp Rice flour
6 cloves minced garlic
½ cup Yogurt
½ cup Tahini
Parsley
Pine nuts
Prepared Harissa sauce
Instructions
Marinate the Chicken in 1/2 tsp each paprika, cumin, oregano and sumac and shallow fry
Spiralize the potatoes, add Salt, Pepper, Aleppo Chillies and rice flour and mix
Deep fry and set aside on some kitchen towels to drain the excess oil
Make the Tahini sauce by mixing the tahini with the yogurt and add the garlic and some salt
Place the fries on a plate and drizzle with some Harissa sauce
Add the Chicken and the Tahini sauce, followed by the parsley and pinenuts
Sprinkle with Aleppo peppers
https://kravingsfoodadventures.com/chicken-shawarma-poutine/