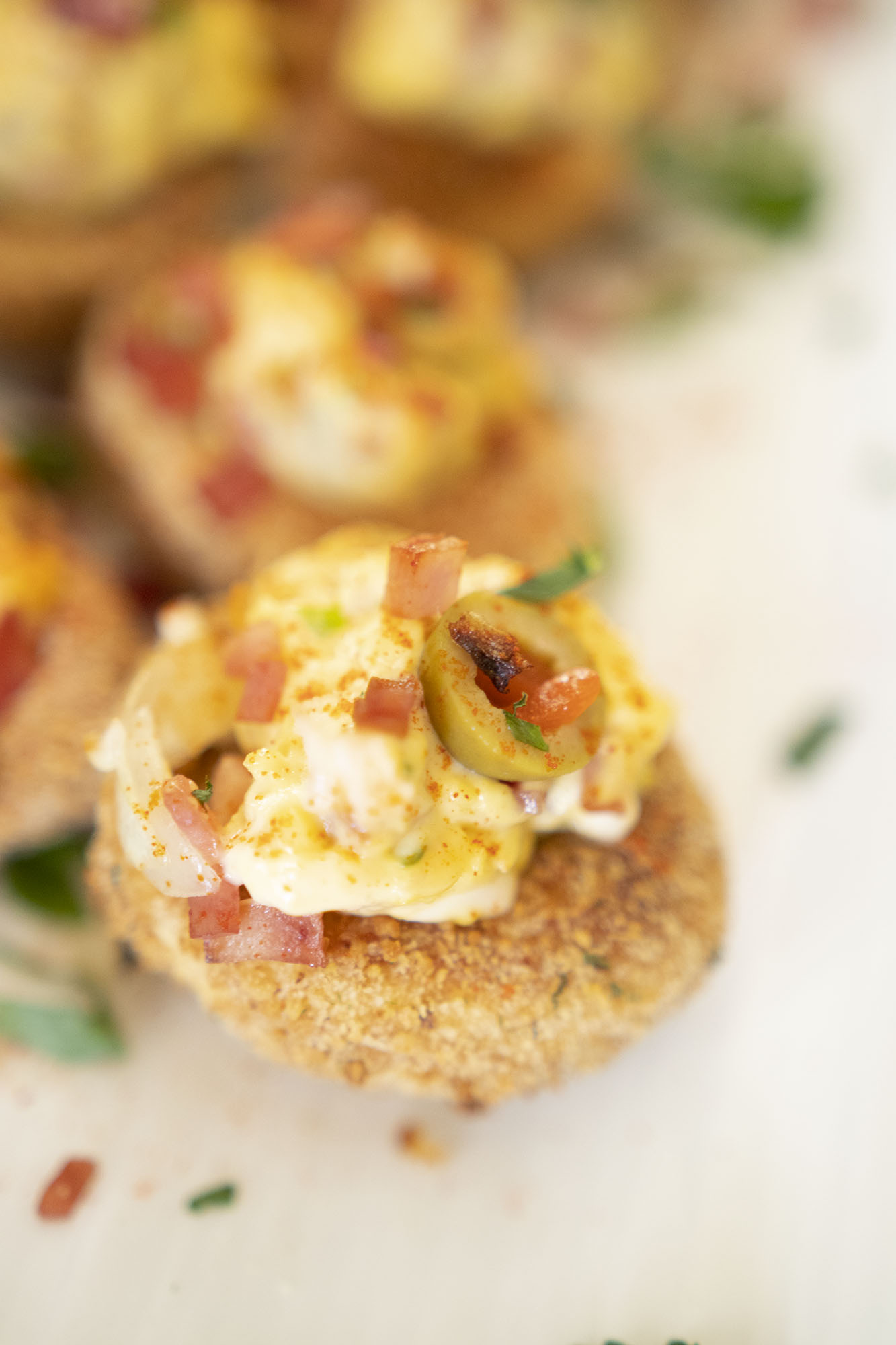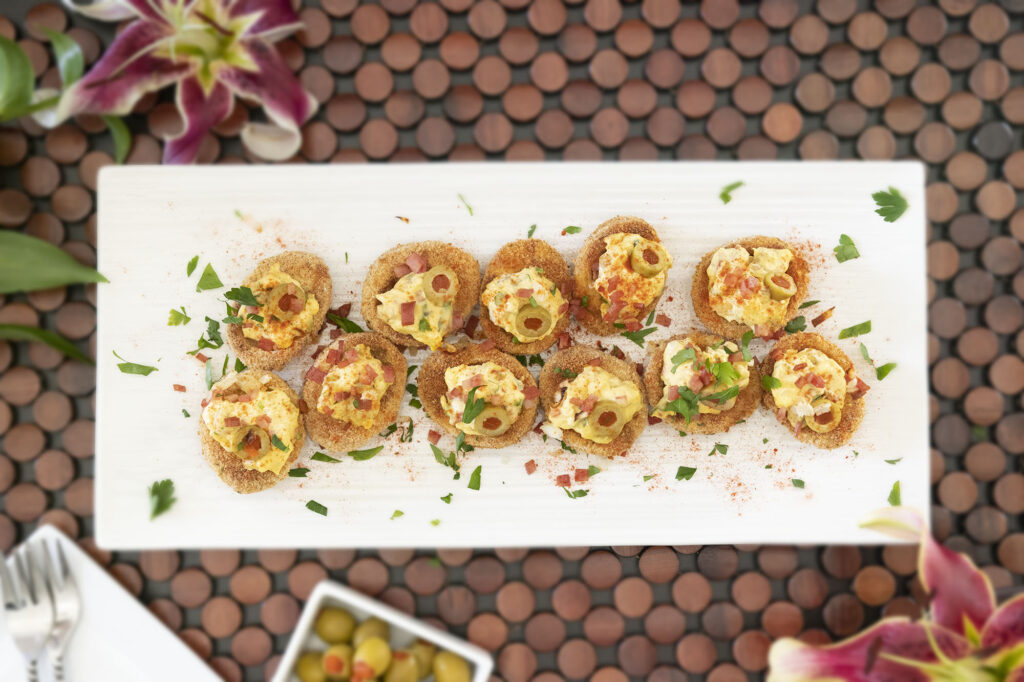 I love Deviled Eggs – they are the perfect snack or treat, perfect for entertaining and great to take to a potluck. I've been making fried deviled eggs for a while, but I decided to give it a shot in the air fryer. The results are astounding, perfectly cripsy and non greasy. Also, they can just be reheated right in the airfryer before they are stuffed.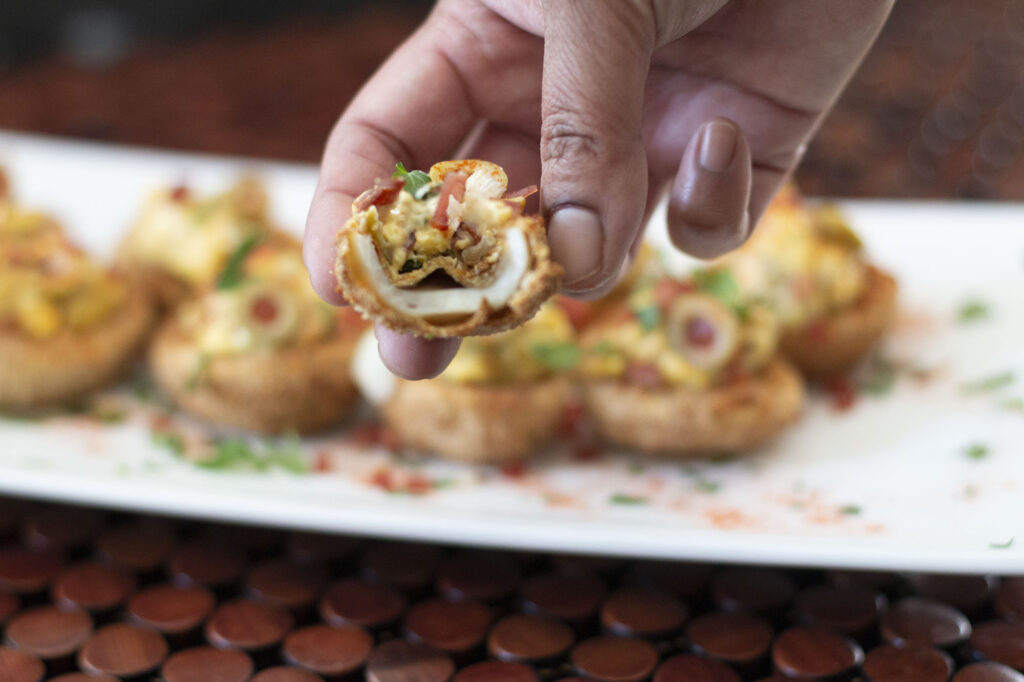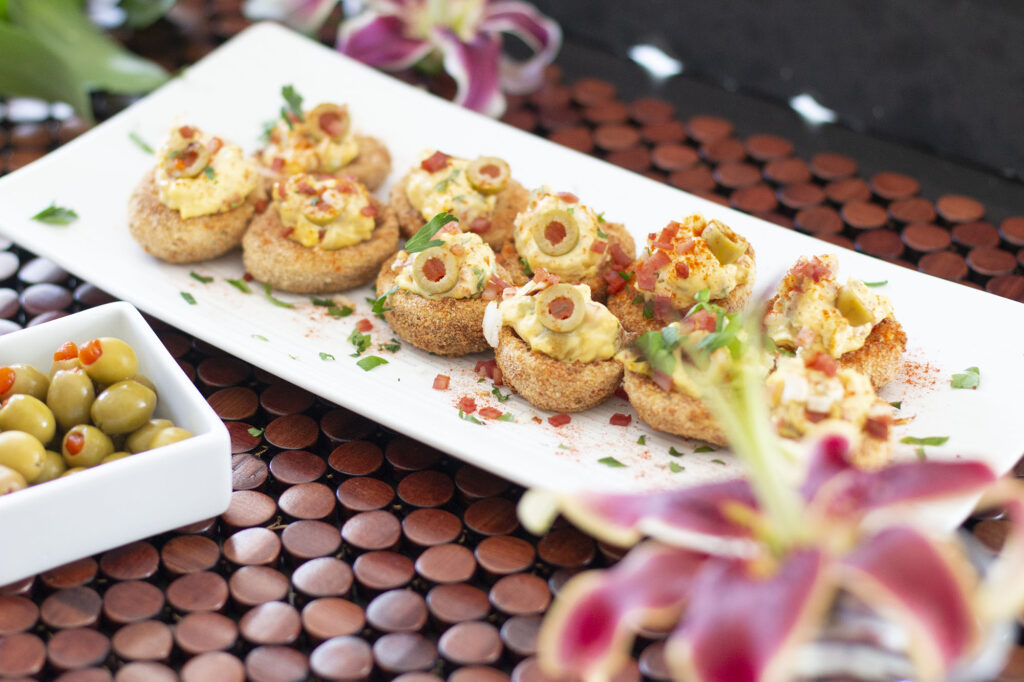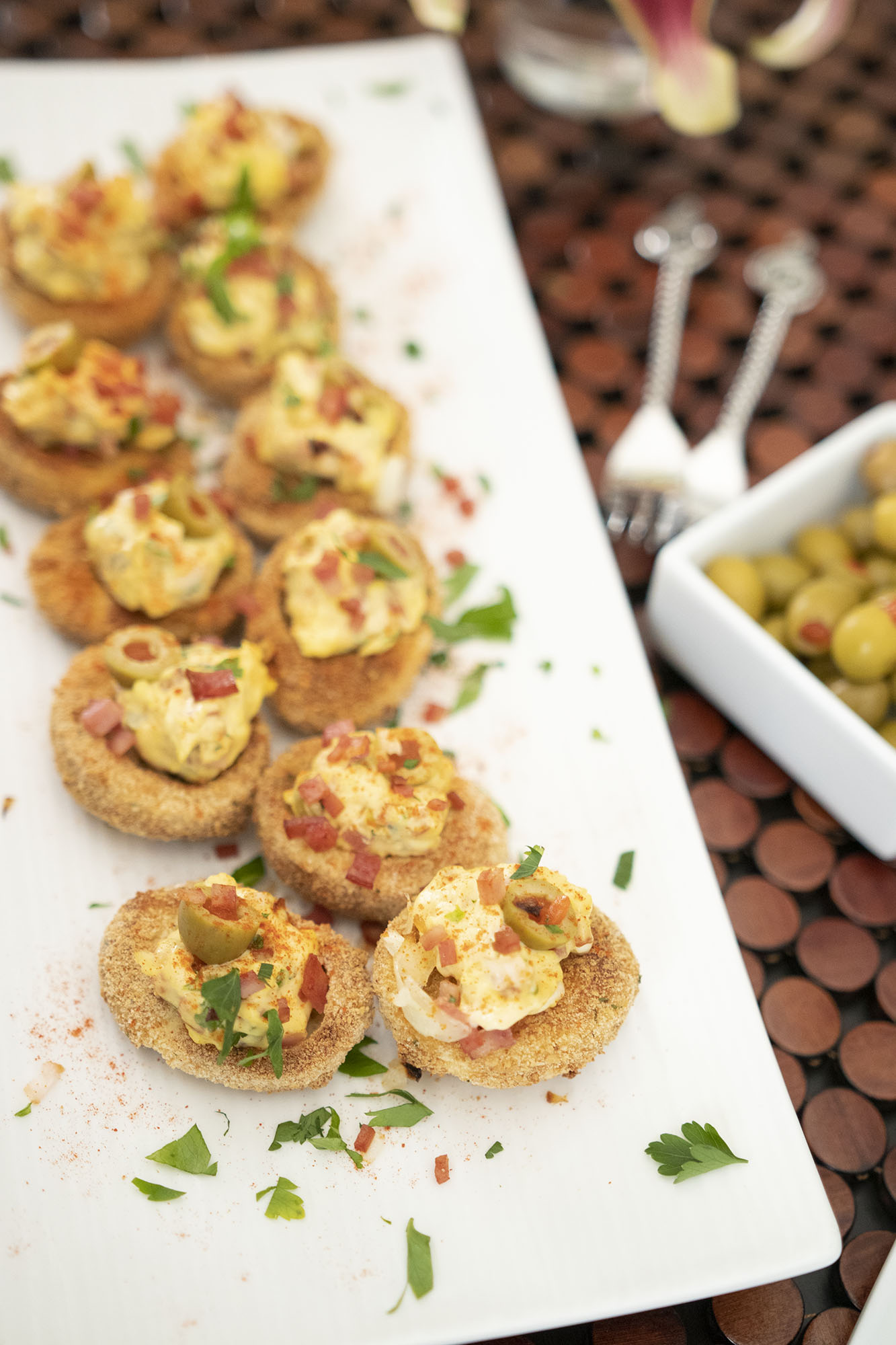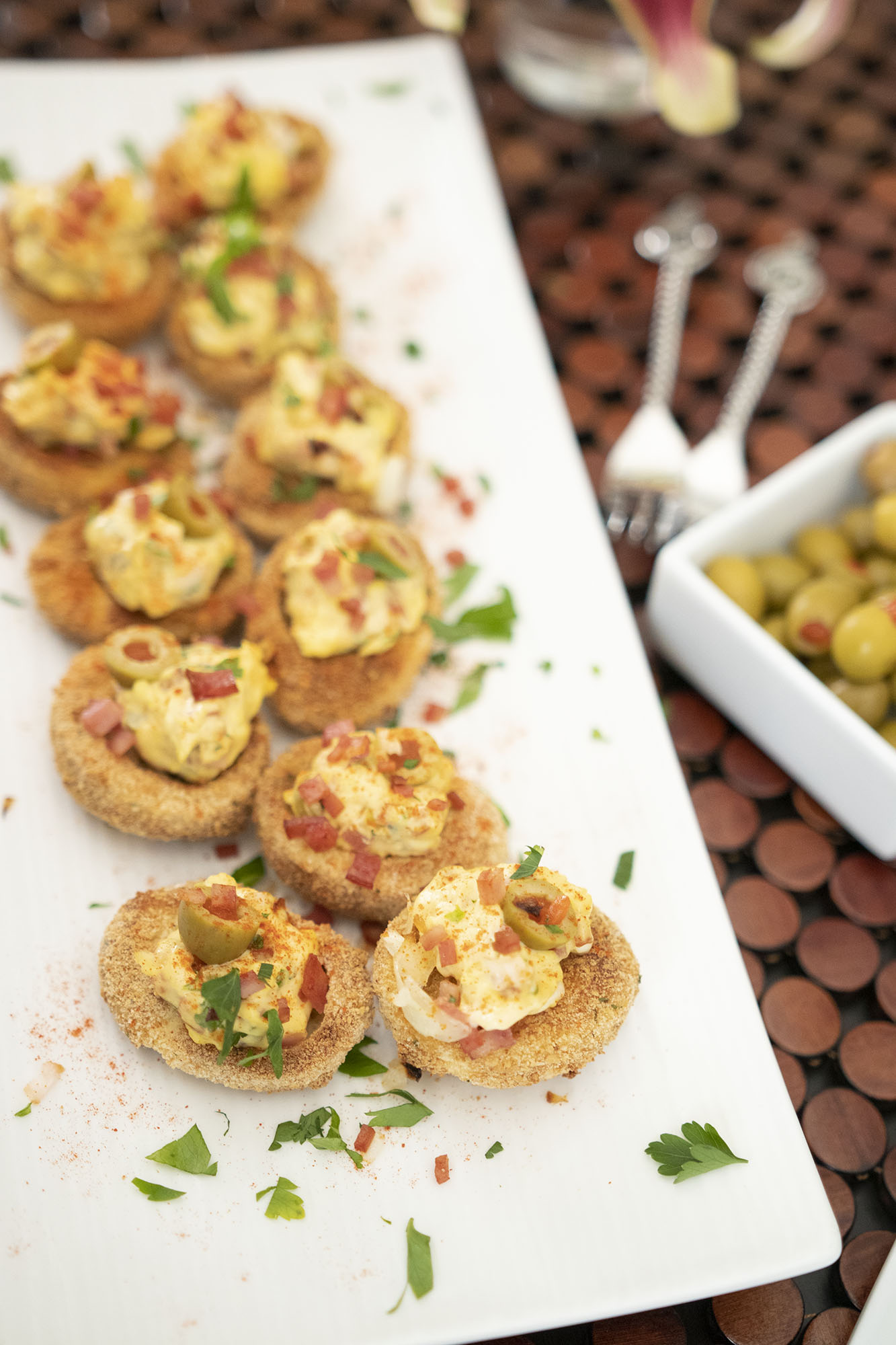 Depending on the size of your air fryer, they do take a bit longer as you make smaller batches, but totally worth it. As an alternative if you don't have an air fryer, you can also cook these in the oven.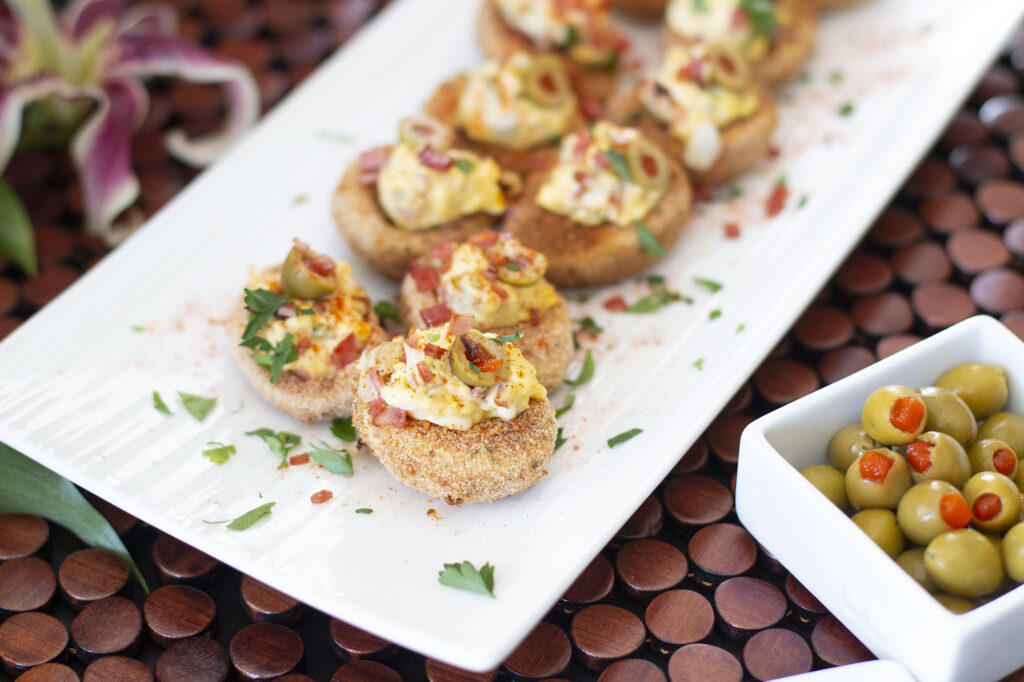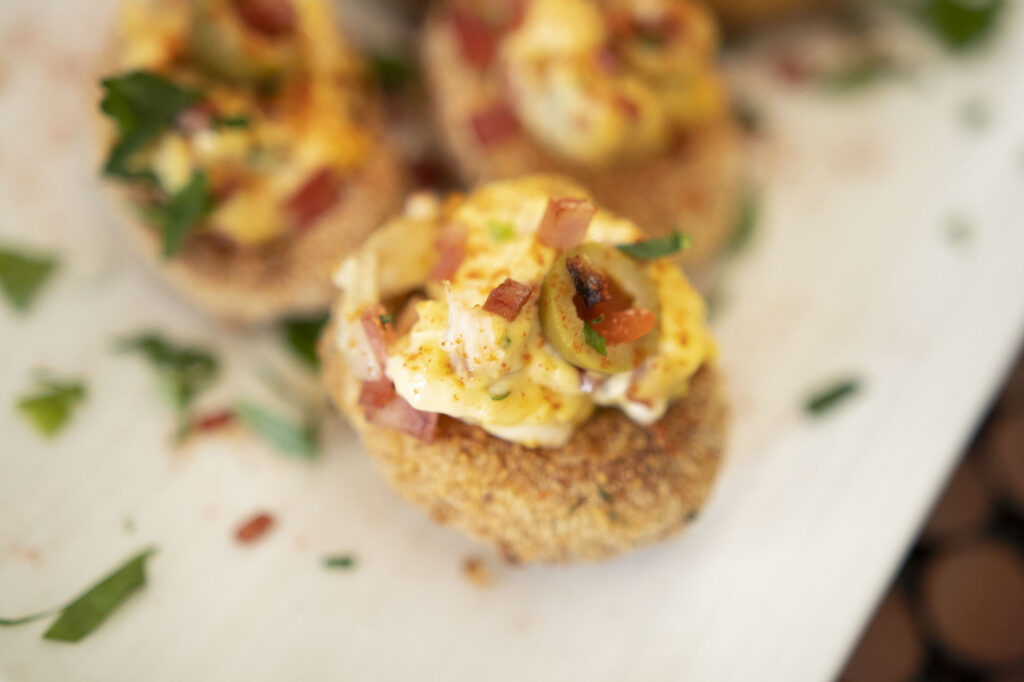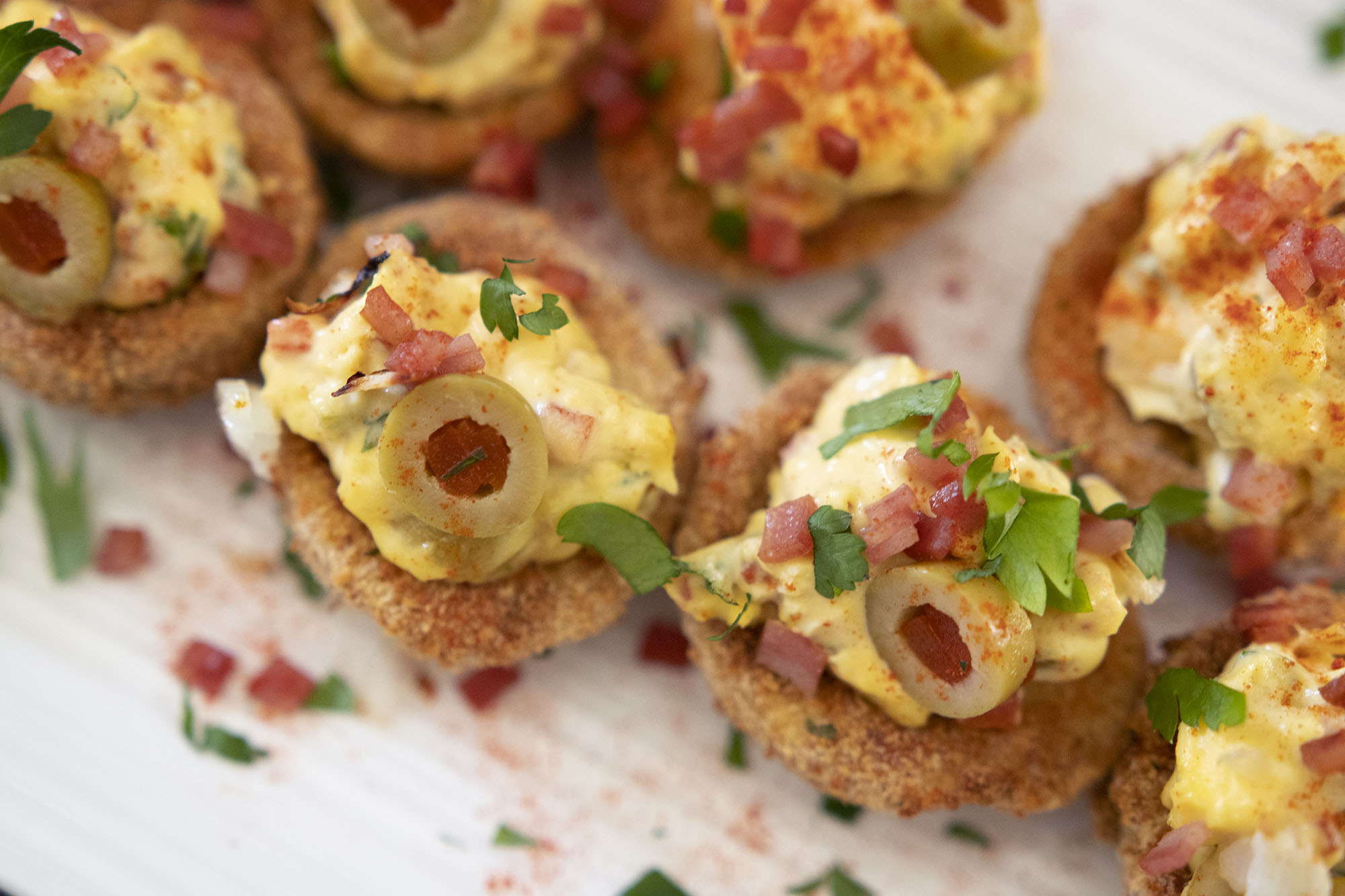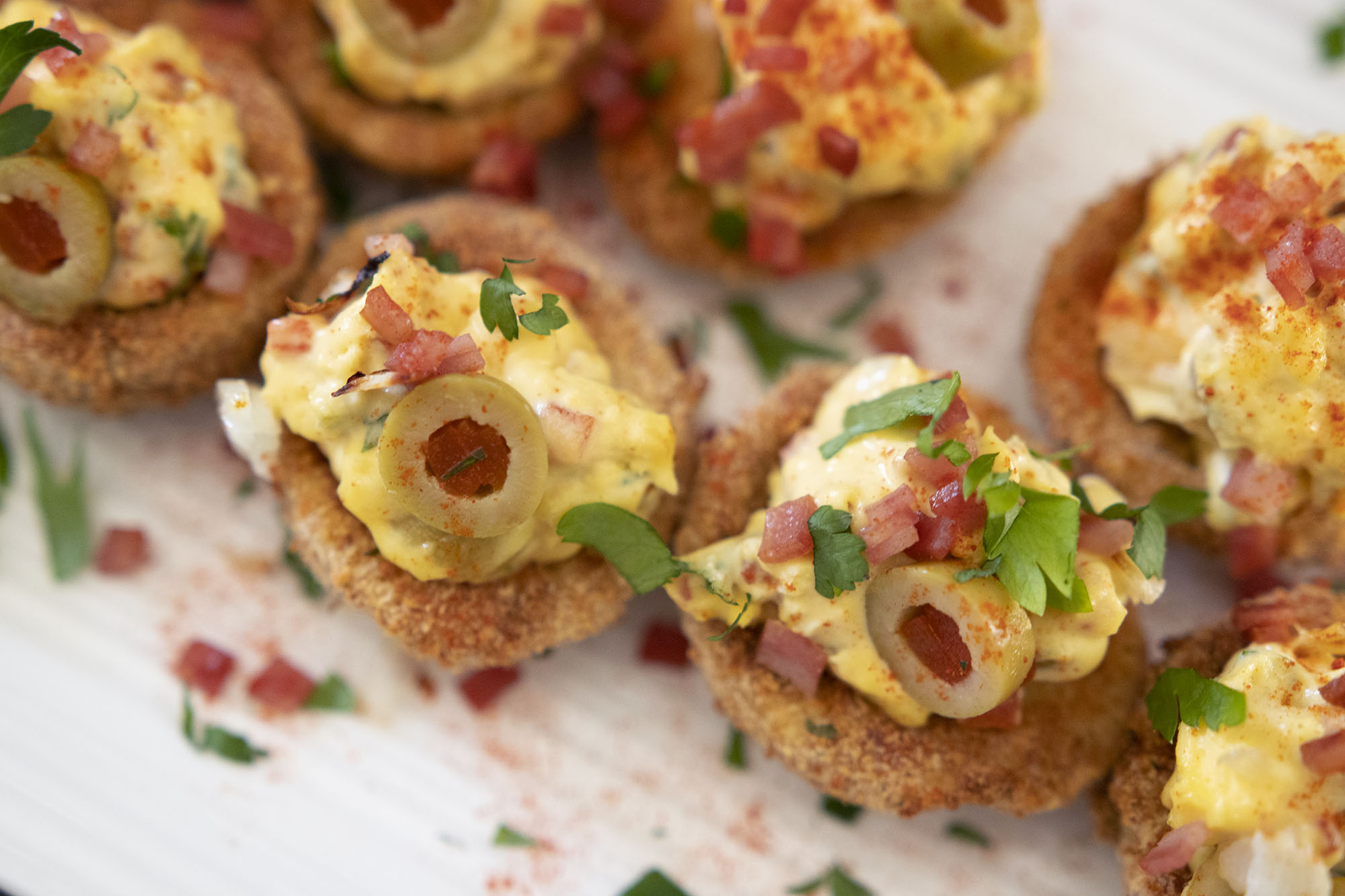 If you want to try some of my other Deviled Eggs recipes try these:
By the way, my tried and true method of getting perfectly boiled eggs with peel away shells is steaming them in the Instant Pot. I've tried air frying the eggs, but find that the shell is not as easy to come off and it also leaves a brown stain where the egg touches the steamer basket which is not very appetizing.
I've tried the 4-4-4 and 3-3-3 but prefer to set the timer to 2 mins, let the steam naturally escape and then just dunk them in ice cold water. I've had awesome results. If you have the Ninja Foodie like I do, you can use the pressure cooker setting to cook them. This is a game changer – I will NEVER cook eggs on the stove top again.
I do always boil 1 or 2 extra eggs – sometimes the yolk doesn't sit perfectly in the middle and this can cause the white case to tear so it's always good to have a few extra.
And you know what there is always extra of? The amazing filling – the leftovers are great in a sandwich or on a cracker.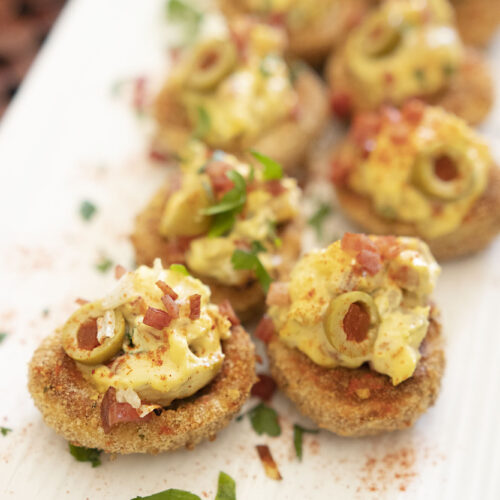 Fried Deviled Eggs – Air fryer
Ingredients
6

boiled Eggs

2

tbsps

Mayonnaise

1

tsp

Mustard

Splash of Tabasco

3

tbsps

fried Onion & Bacon bits

extra for garnish

2

tbsps

of green Olives

12

slices

Olives

1

tbsp

chopped Parsley

extra for garnish

Paprika for garnish

1/2

cup

Flour

1/2

cup

Breadcrumbs

2

Eggs beaten
Instructions
Cut the eggs in half and reserve the yolks

Mash the yolks adding the mayo and remove any lumps

Add the mustard, tabasco, bacon & onion and parsley

Refrigerate for best results

Dry the egg whites with a paper towel and first dip in the flour, then egg and then breadcrumbs

When they are all done, line them up in the air fryer that has already been sprayed with oil

Set the timer for 7 mins first, then spray and add another 3-5 mins till they are golden brown

Remove and cool

Using a mini ice cream scoop, add the filling

Garnish with a slice of olive, extra bacon bits, paprika and parsley