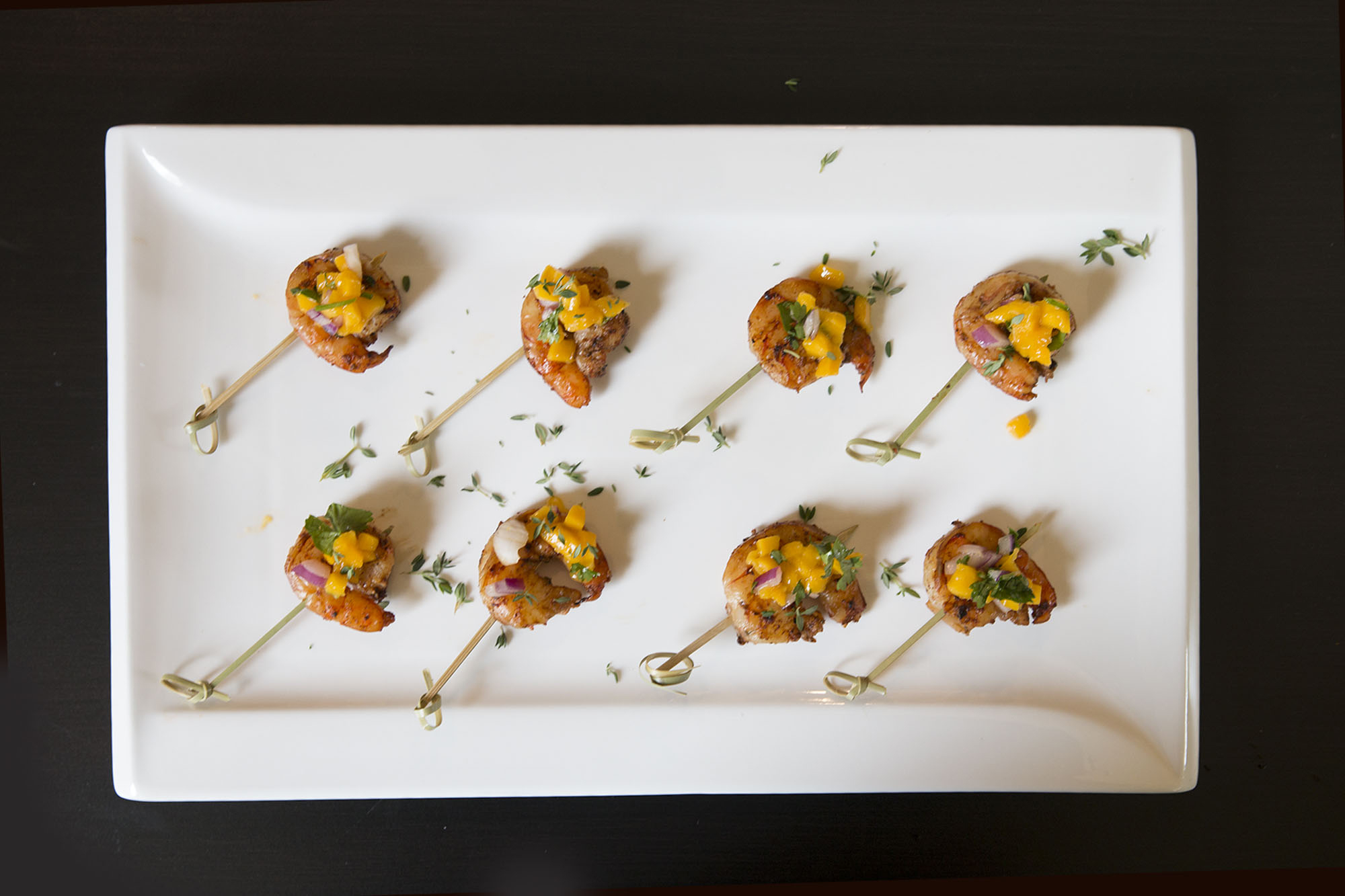 View my step-by-step video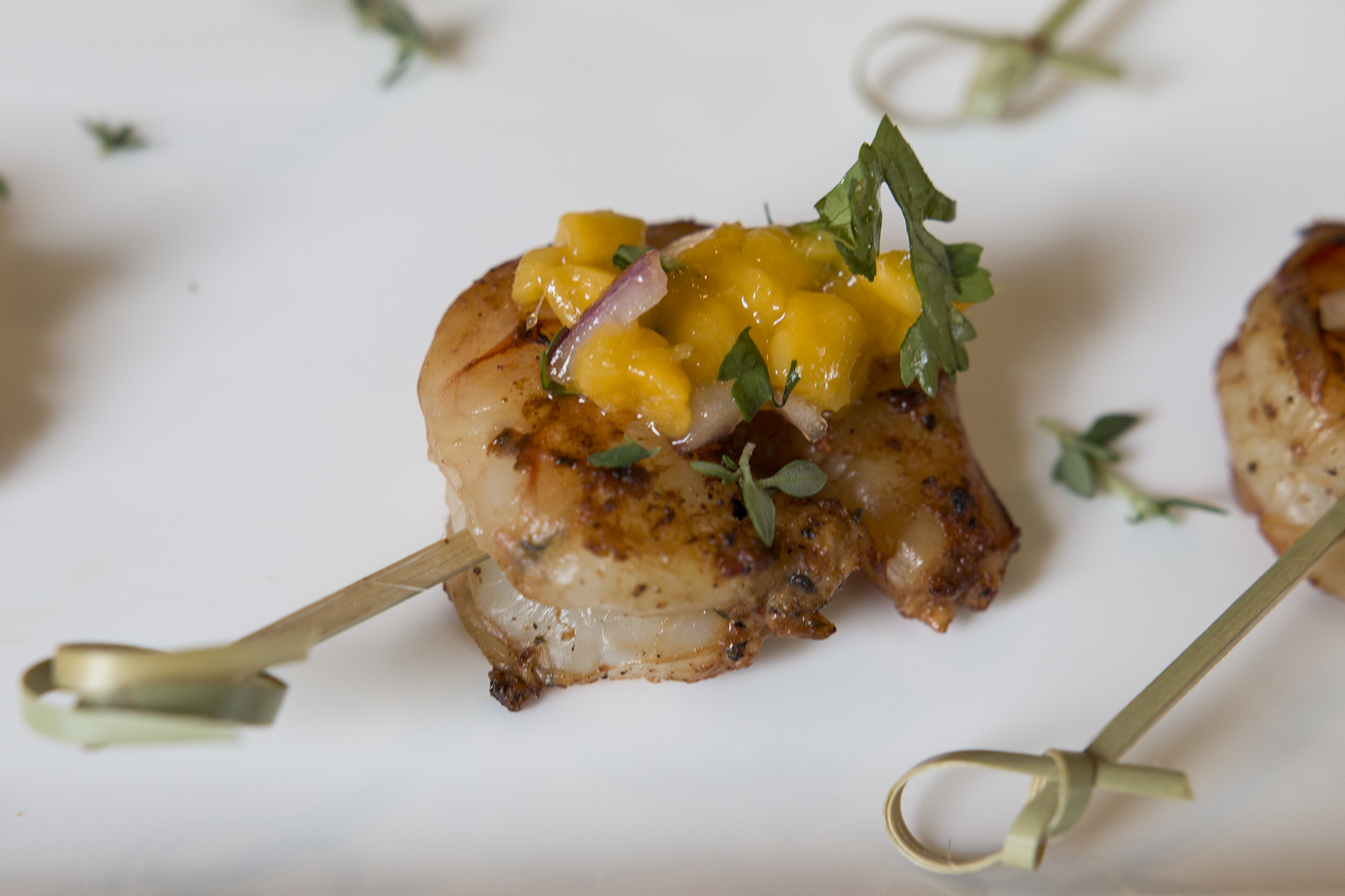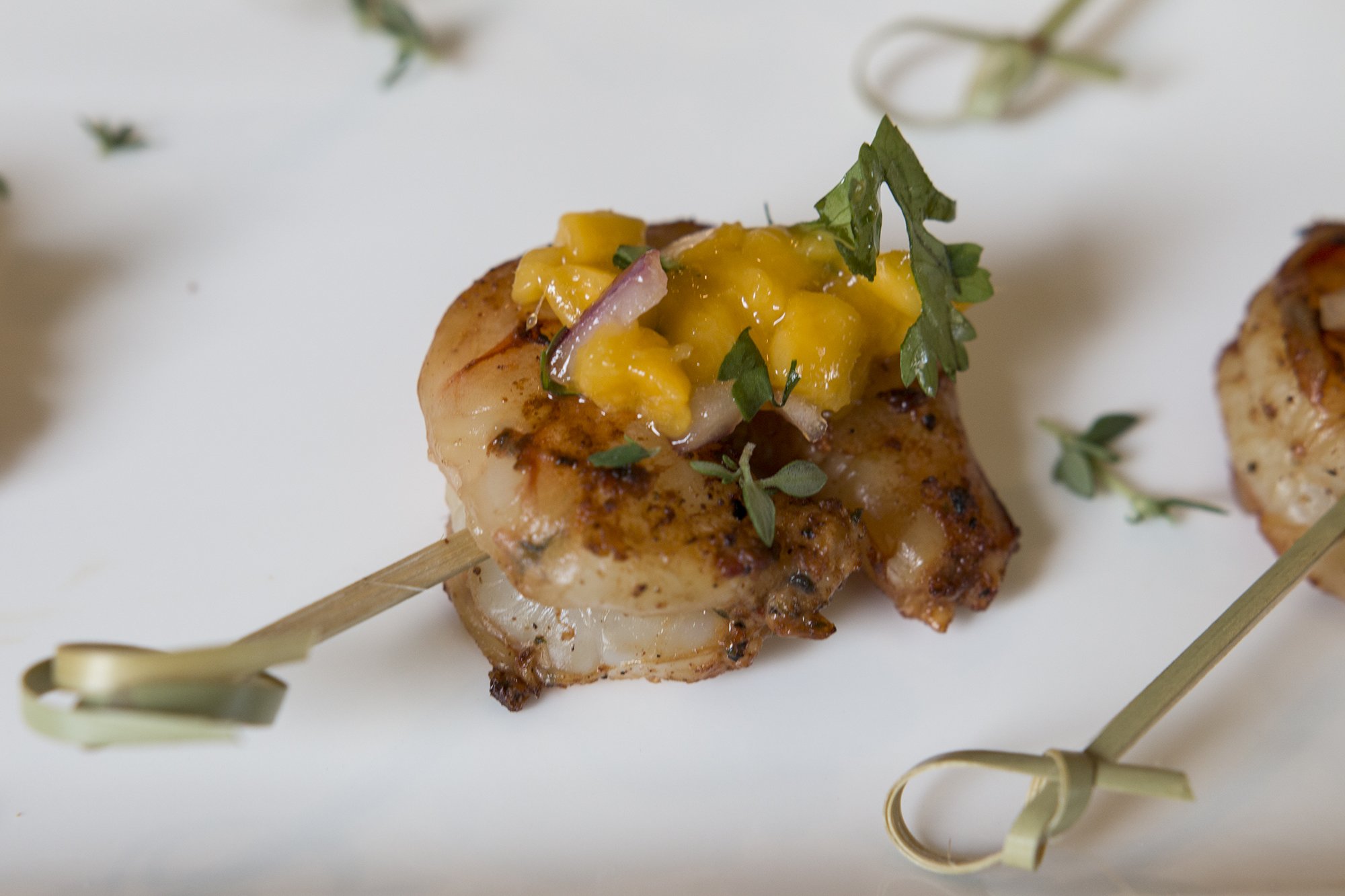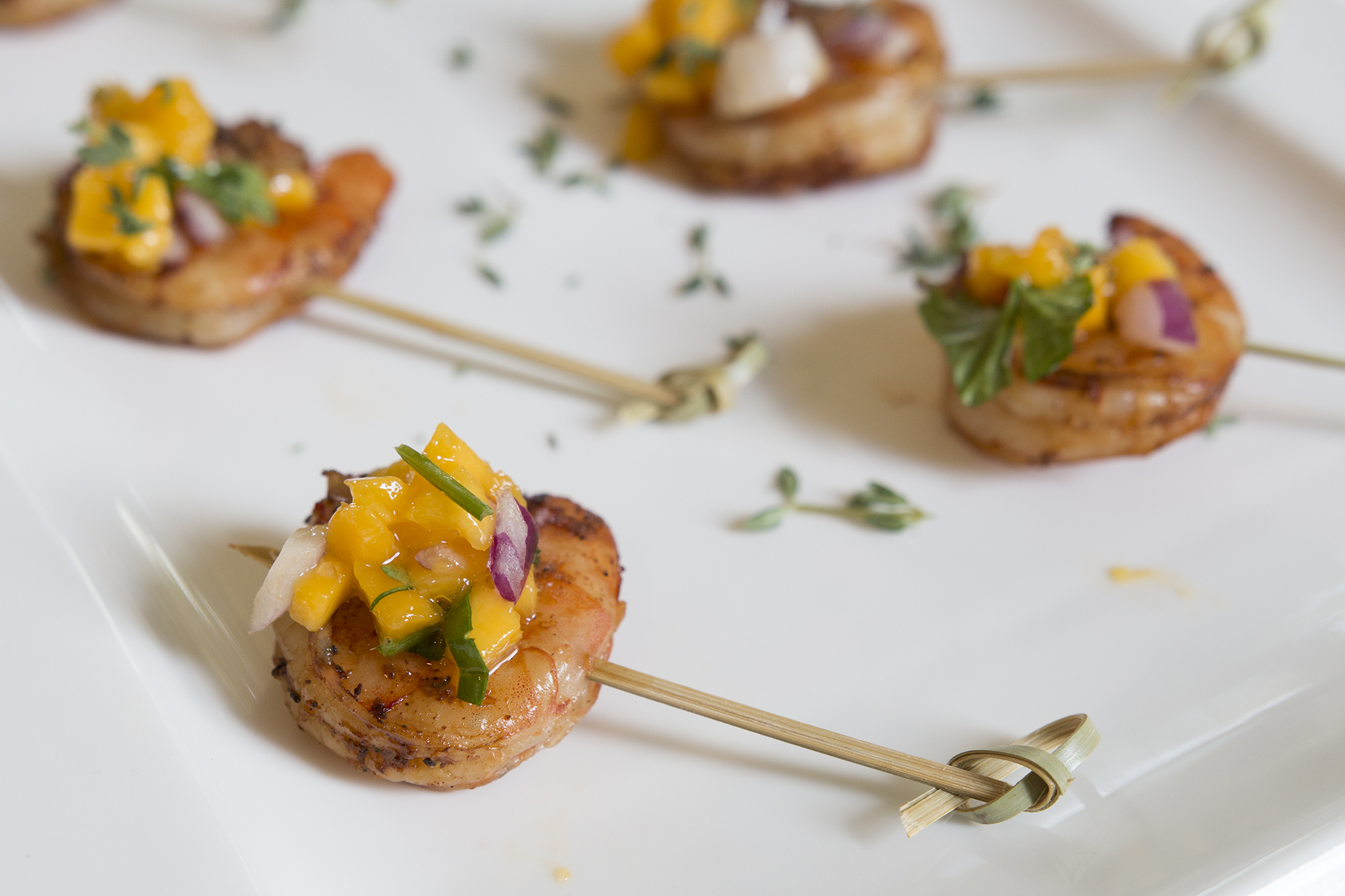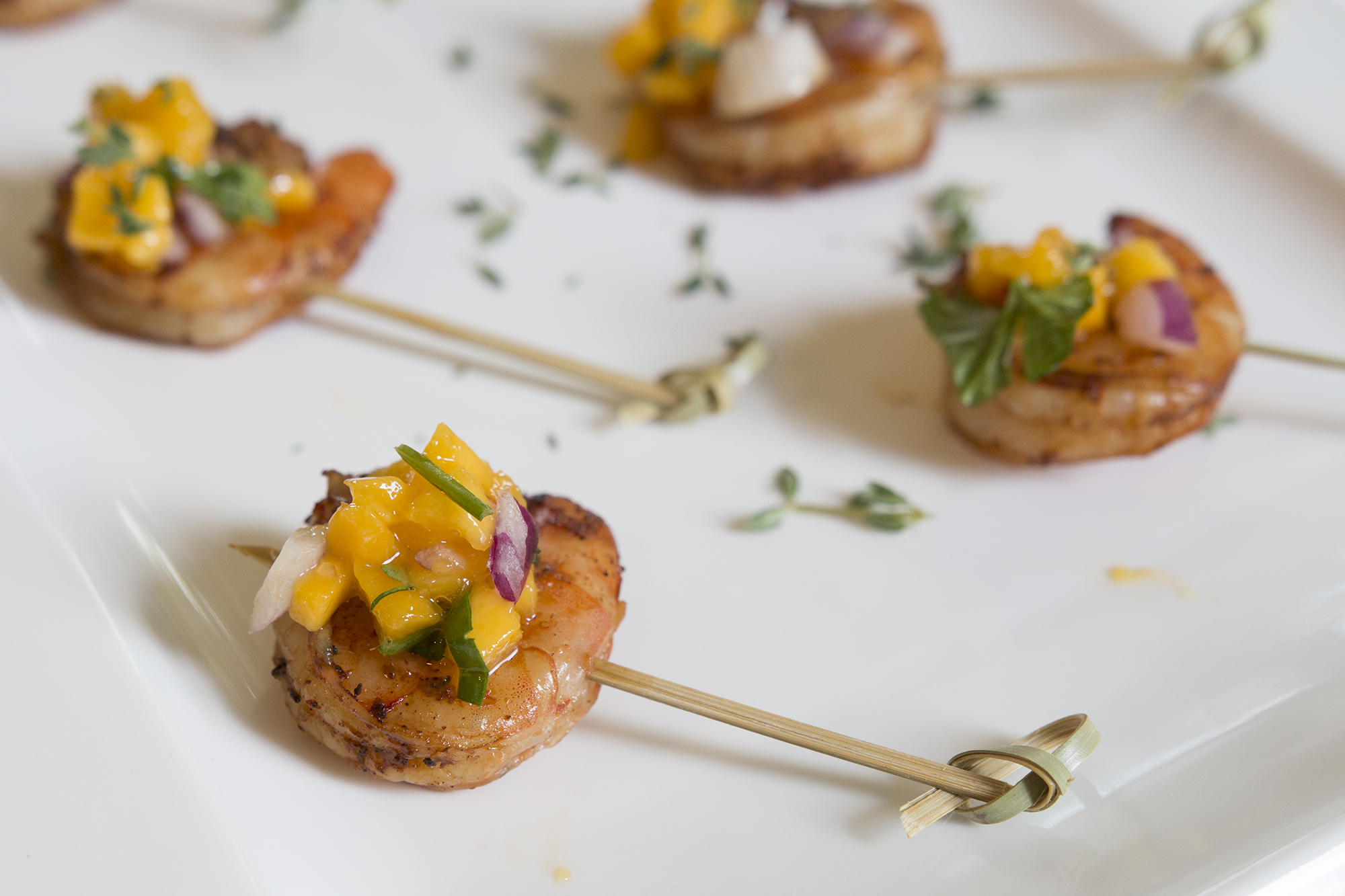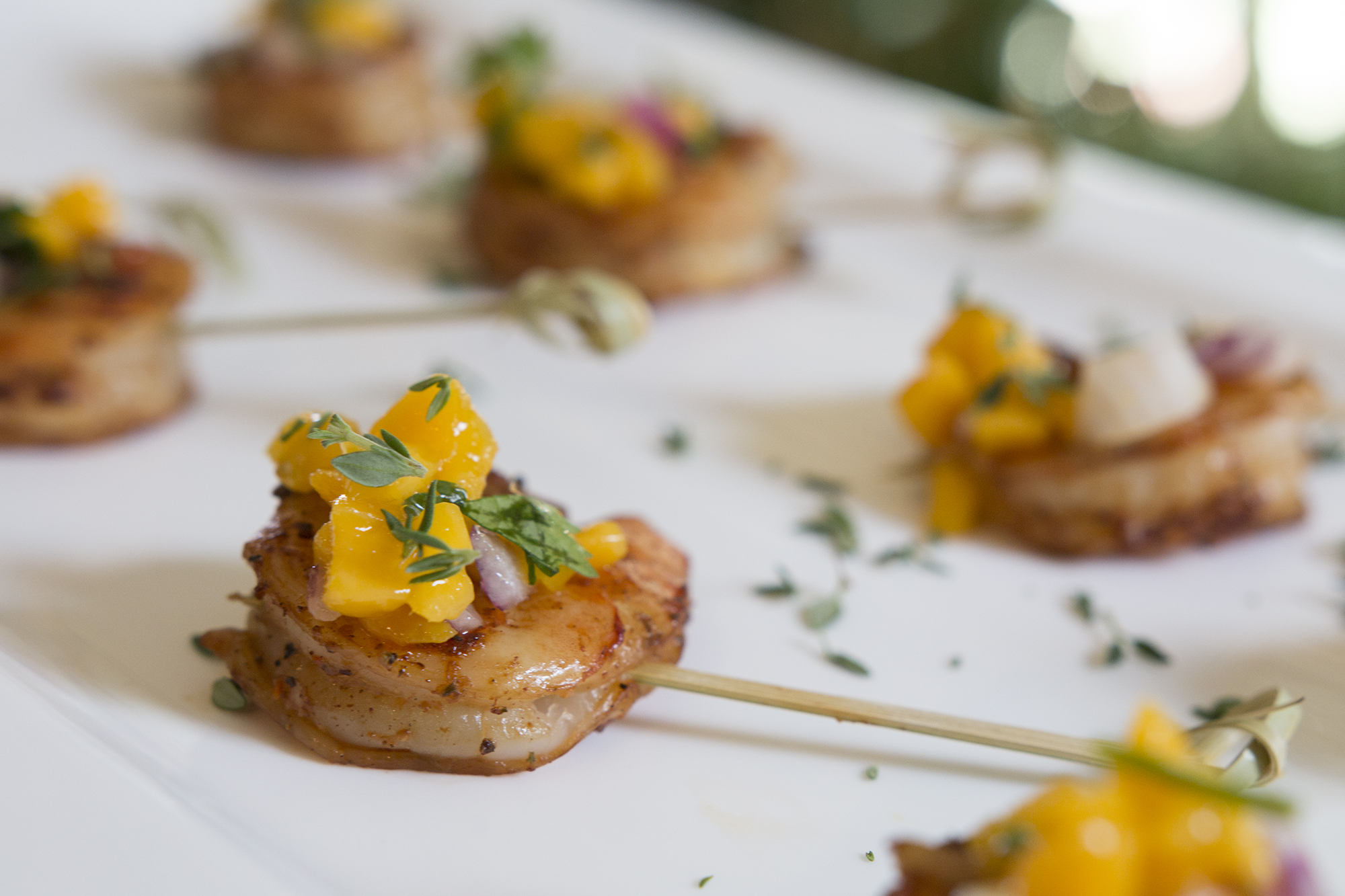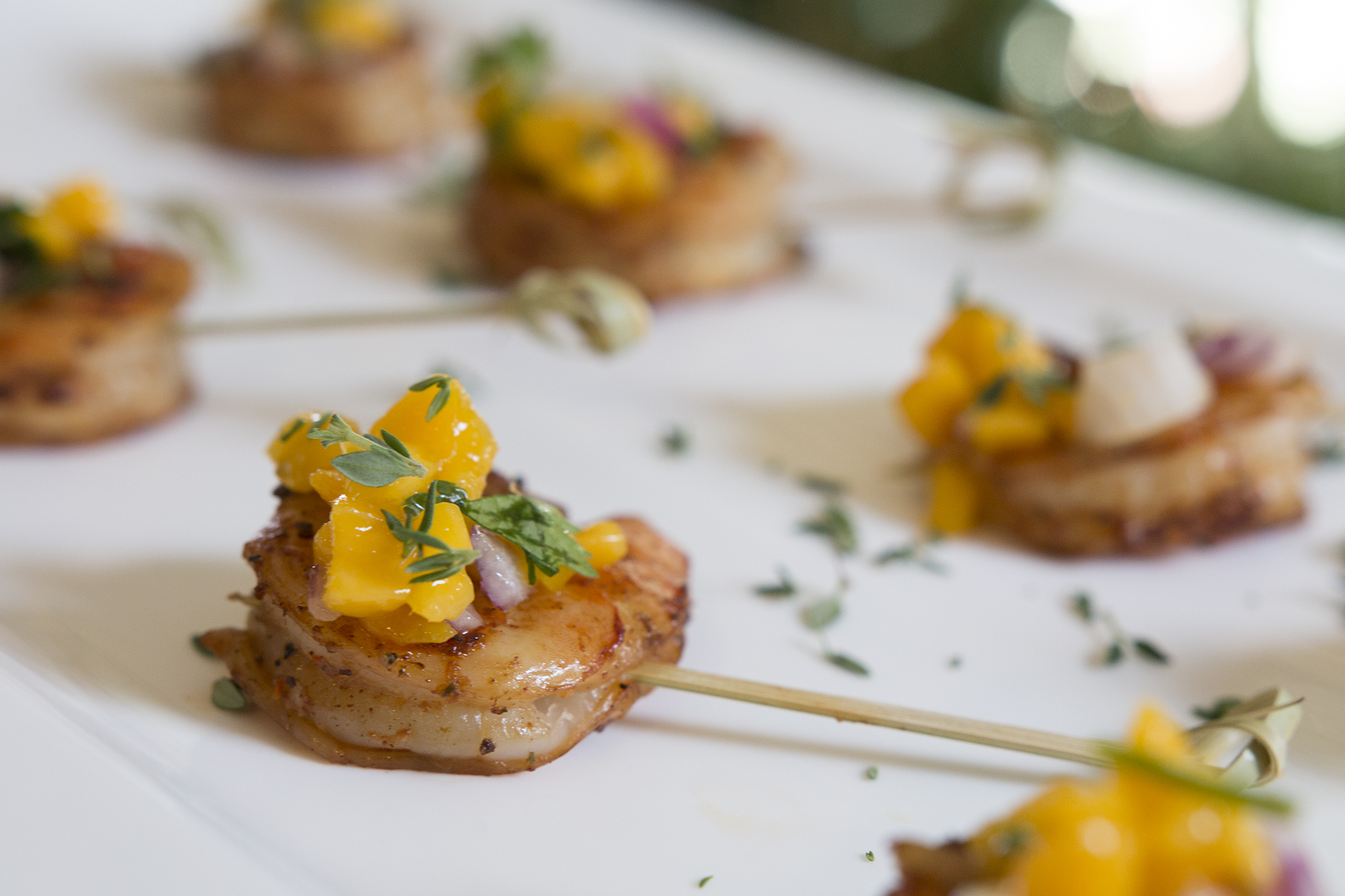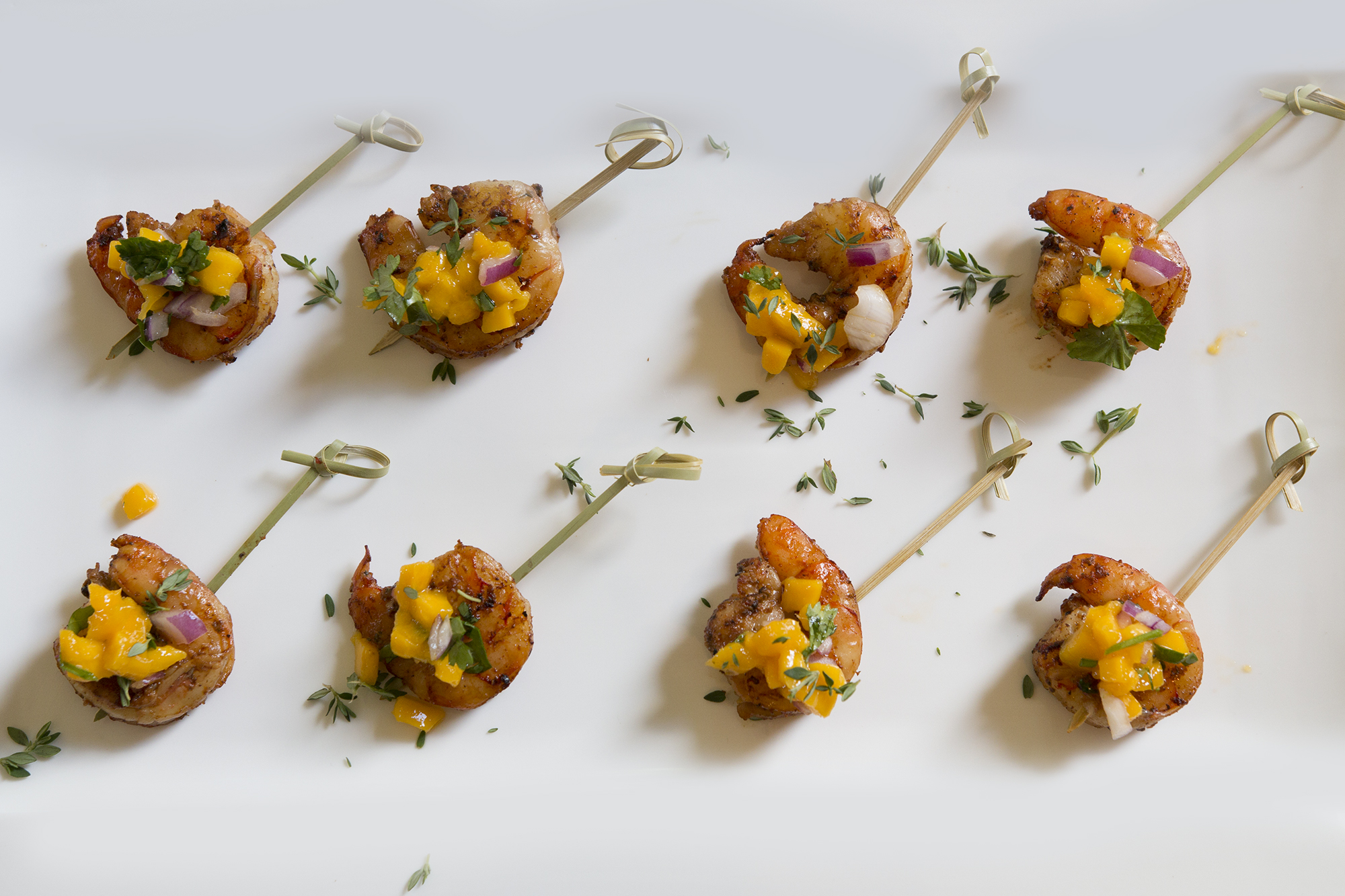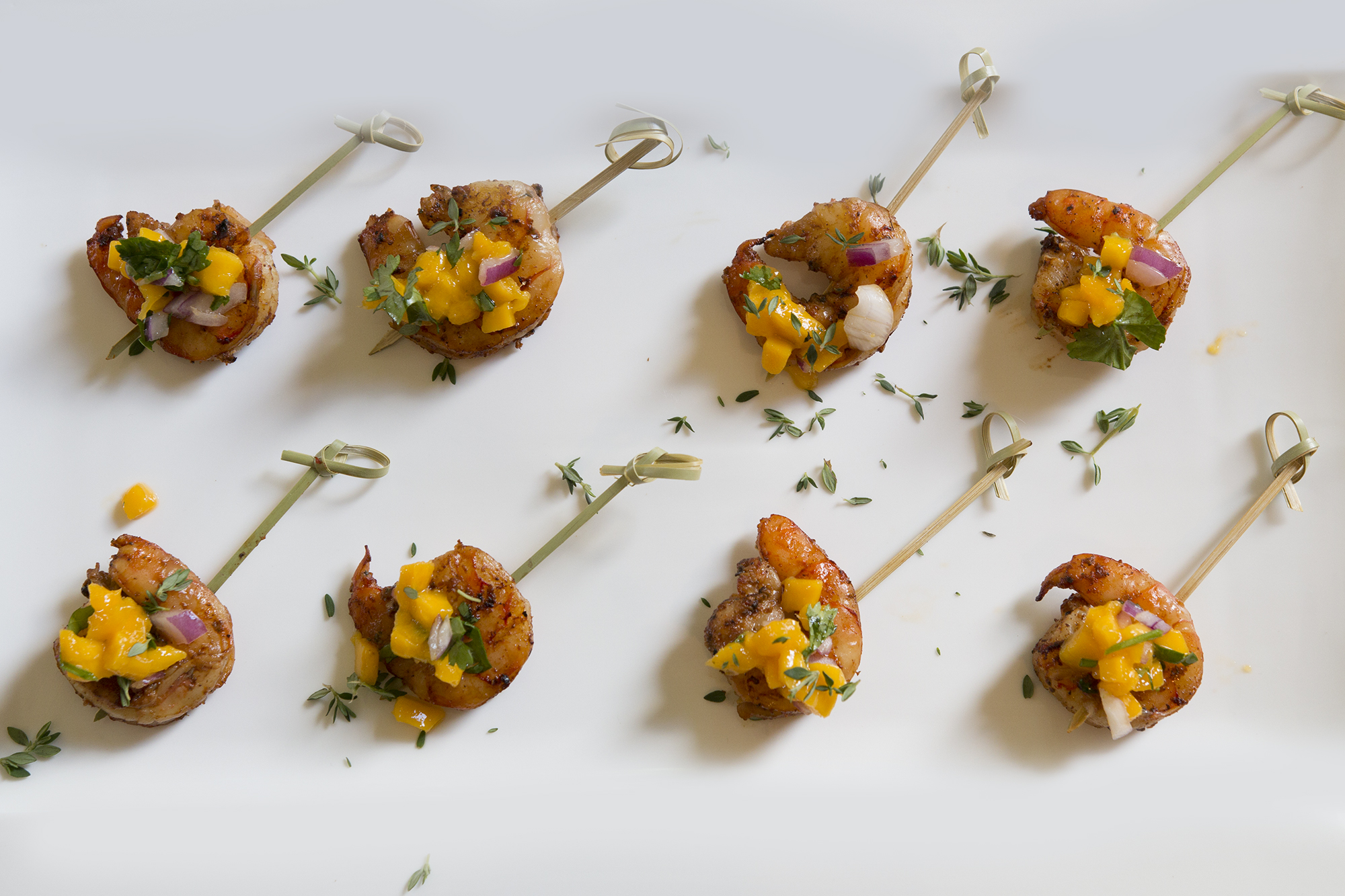 People often ask me where I get my ideas and inspirations for recipes. Some literally come out of nowhere and I have to quickly capture the idea on my phone or it's lost forever, other inspirations come from anywhere, a cooking video, a picture, a TV show or en event. I don't even have to have a recipe, I will try it different ways till I'm happy with it. The inspiration for this particular recipe came from an event I attended hosted by my YouTube Channel network Kin Community. They literally had the best catering I have seen in a long time and the app that caught my eye was something similar to what I am preparing today. They didn't use jerk, that was just my preference as I thought it made a stellar compliment to the Mango salsa. It also helps that I could use my killer Jerk marinade again!
If you're looking for a perfect app for your next summer soiree this Jerk Shrimp Skewer with Mango Salsa is going to spice up your party. I love anything Jerk, and here is one quick appetizer that you can throw together with minimum effort. Larger Shrimp work better in this recipe and I love to use beautiful Tiger Shrimp. These Shrimp are going to be dunked in some sweet, salty, tangy and salty Jerk marinade. You can find Jerk marinade at pretty much any grocery store these days but if you want something spectacular, try making it yourself. It may seem like a daunting task because there are so many ingredients, but the taste is so superior that once you try a homemade recipe, you would never want the store bought kind.
Follow the simple recipe below to make a stunning appetizer and also watch my step-by-step video.
[youtube-subscriber nickname=kravingsblog]
Jerk Shrimp with Mango Salsa
Ingredients
1 lb Tiger Shrimp
3 tbsps Jerk sauce - https://www.youtube.com/watch?v=Y1j_YyjI7IU&feature=youtu.be
1 cup diced Mango
3 tbsp red Onion
1 - 2 tbsps chopped Coriander
Juice of 1/2 Lime
Salt to taste
Thyme leaves to garnish
Instructions
Marinate the Shrimp for 1/2 hr
BBQ the Shrimp
Combine the Mango, Onion, Coriander,Lime juice & salt
Skewer each Shrimp individually
Top with Mango Salsa
https://kravingsfoodadventures.com/jerk-shrimp-with-mango-salsa/