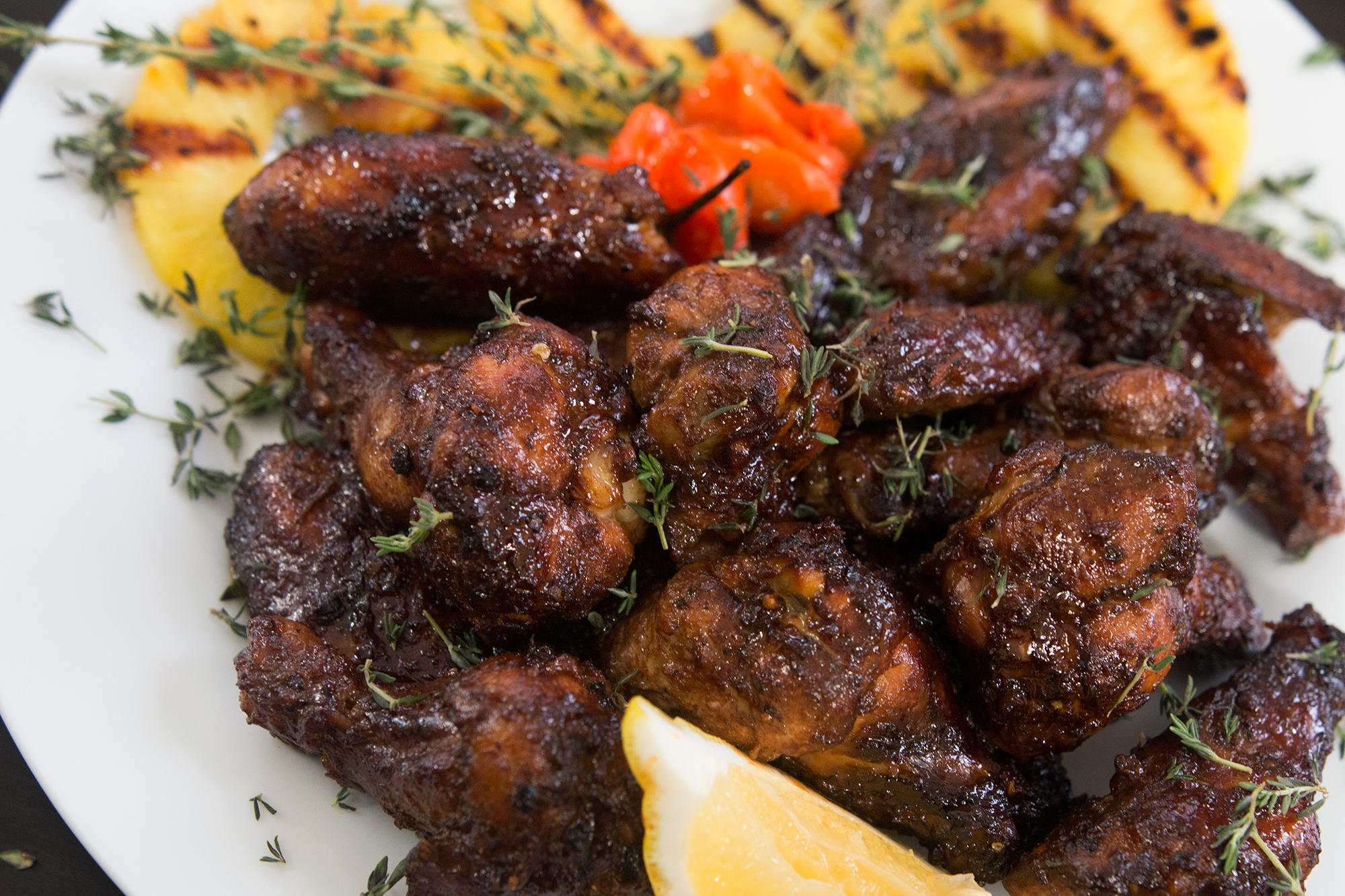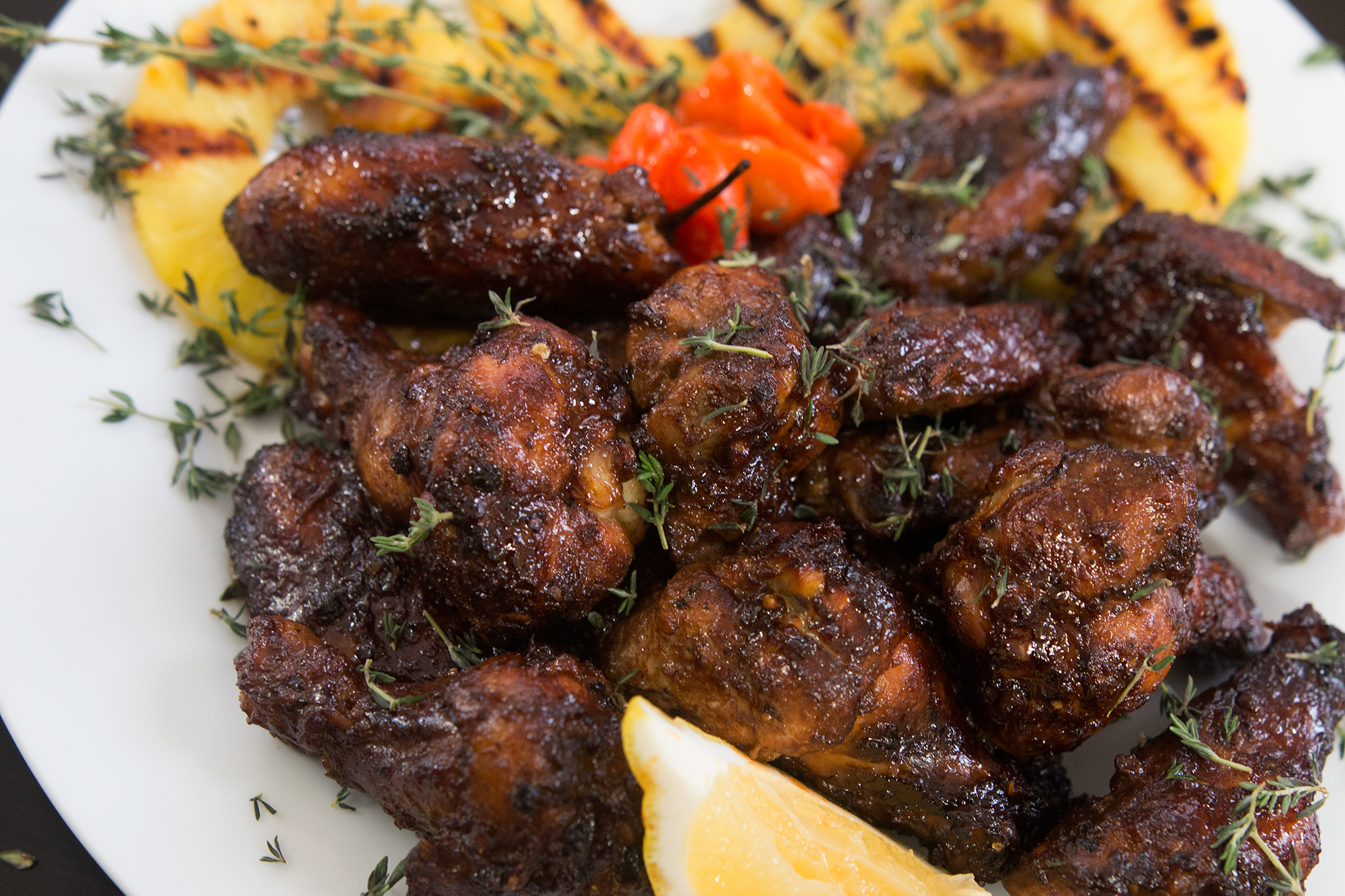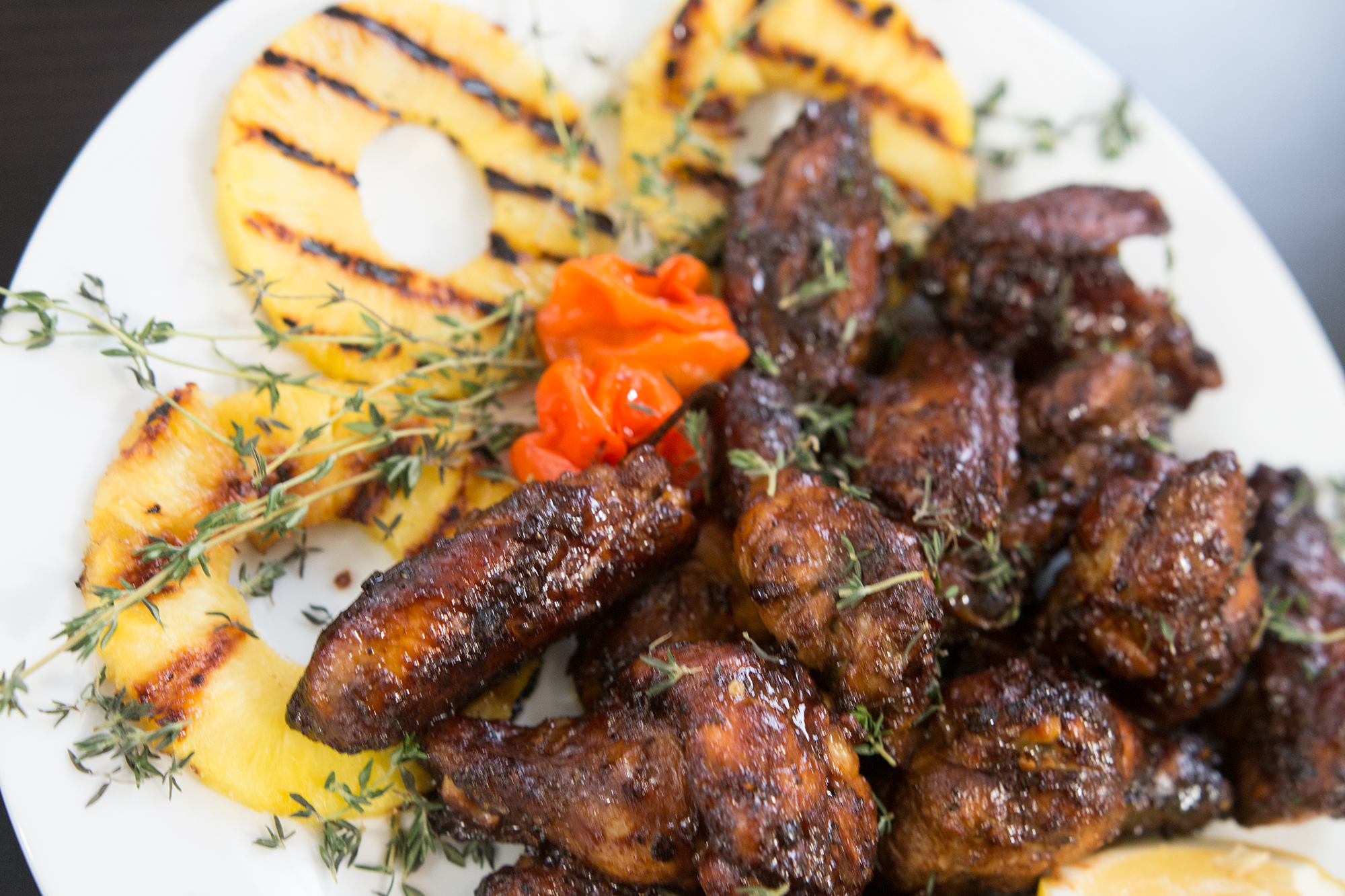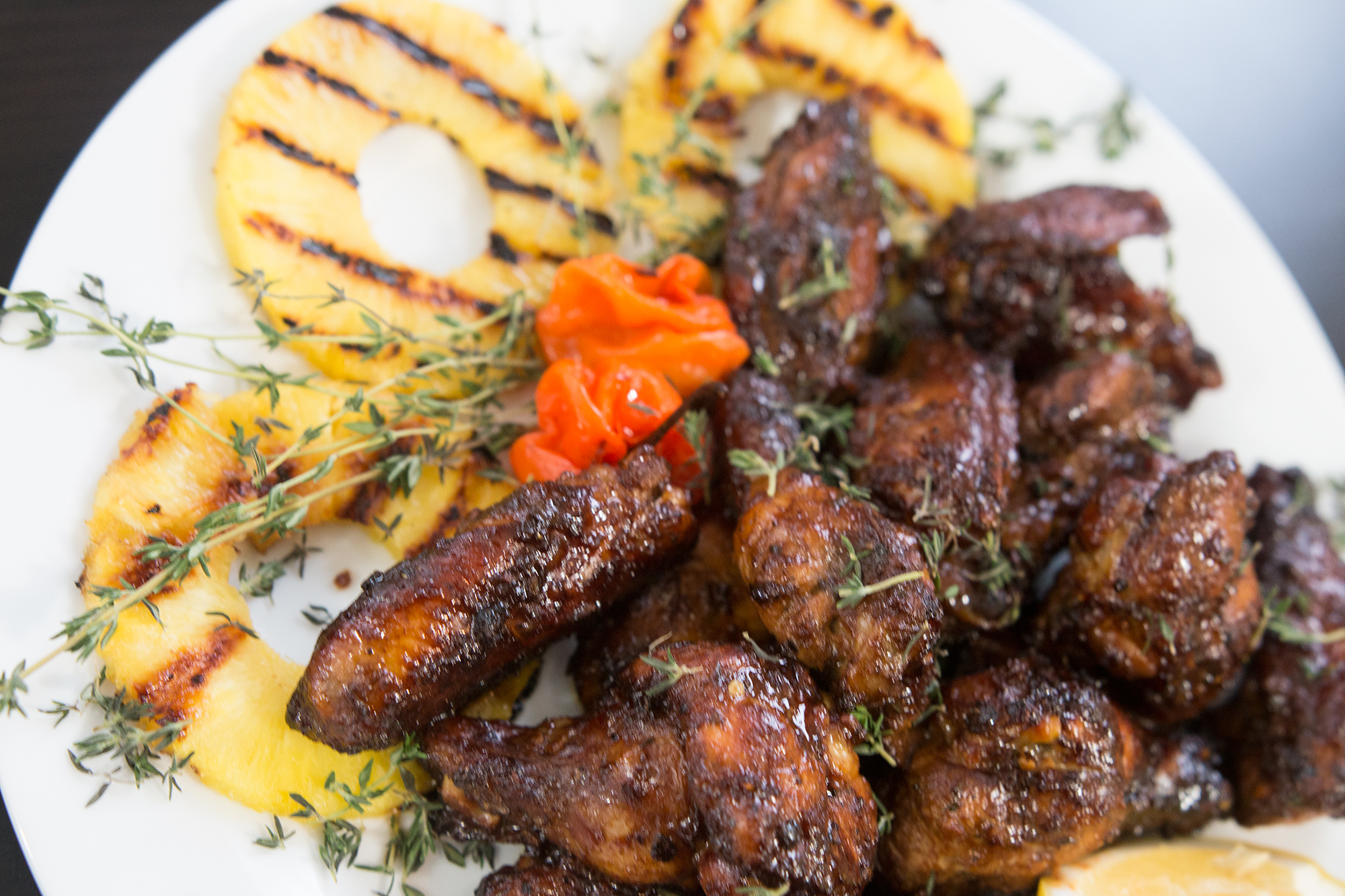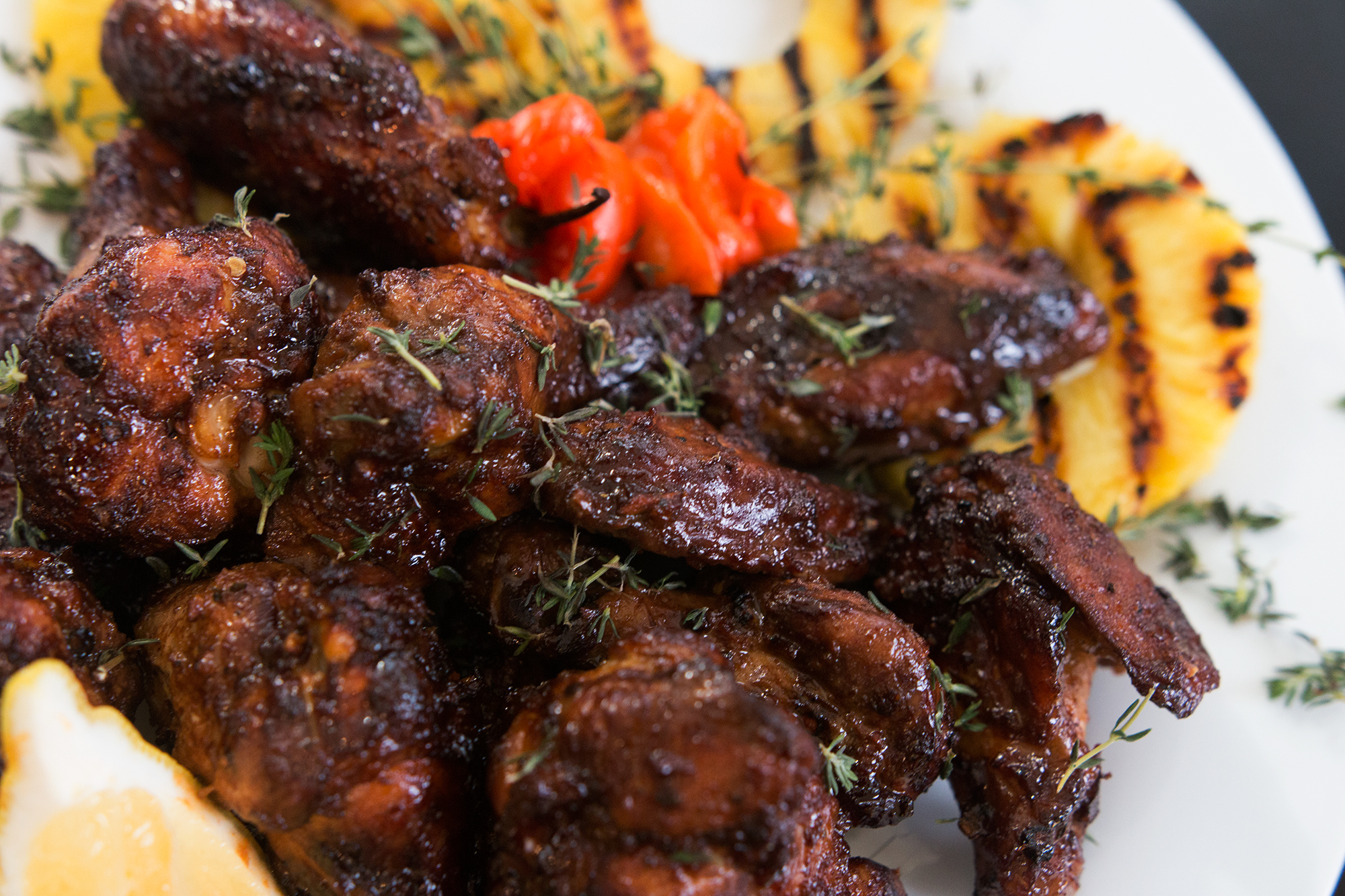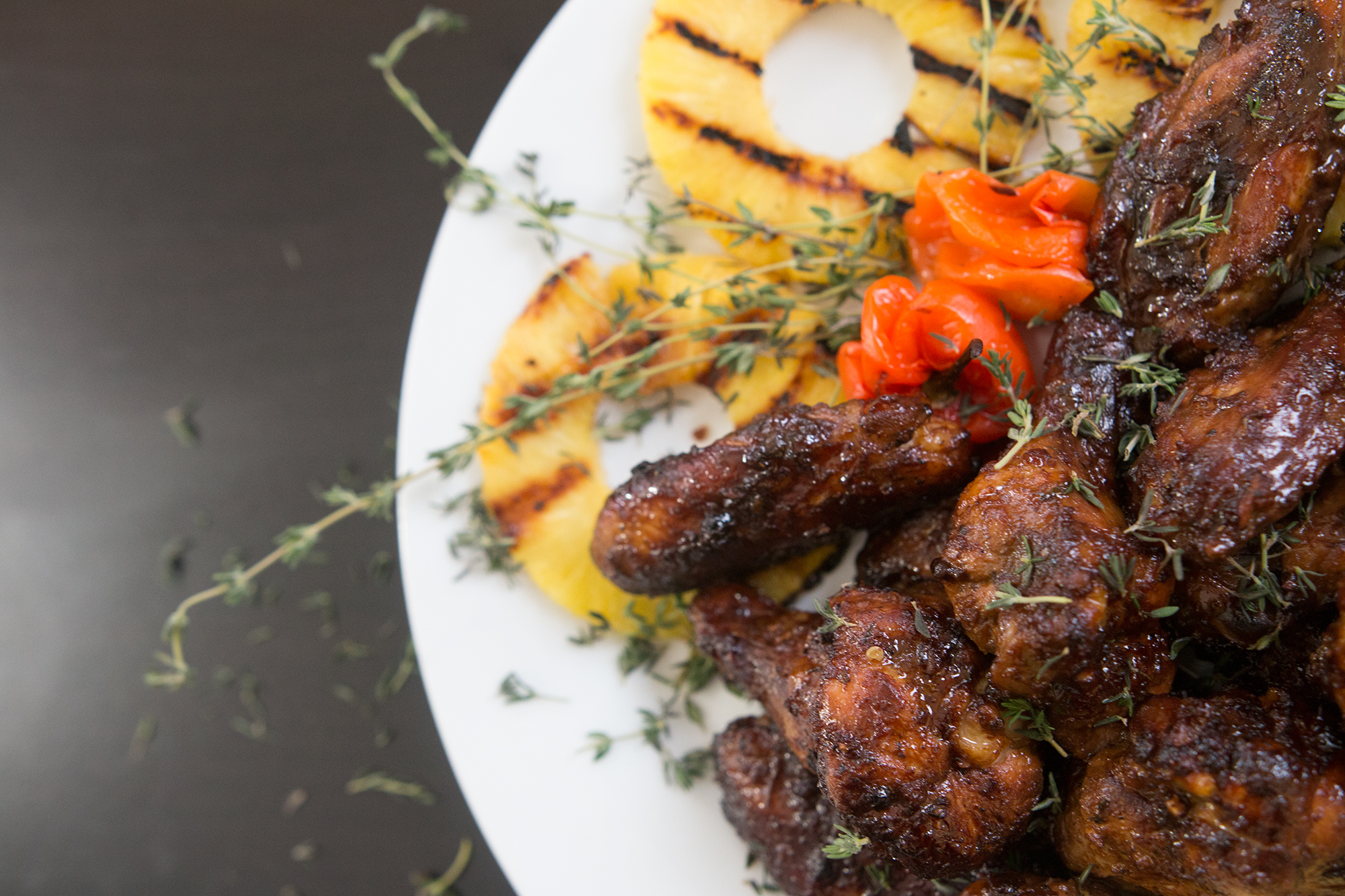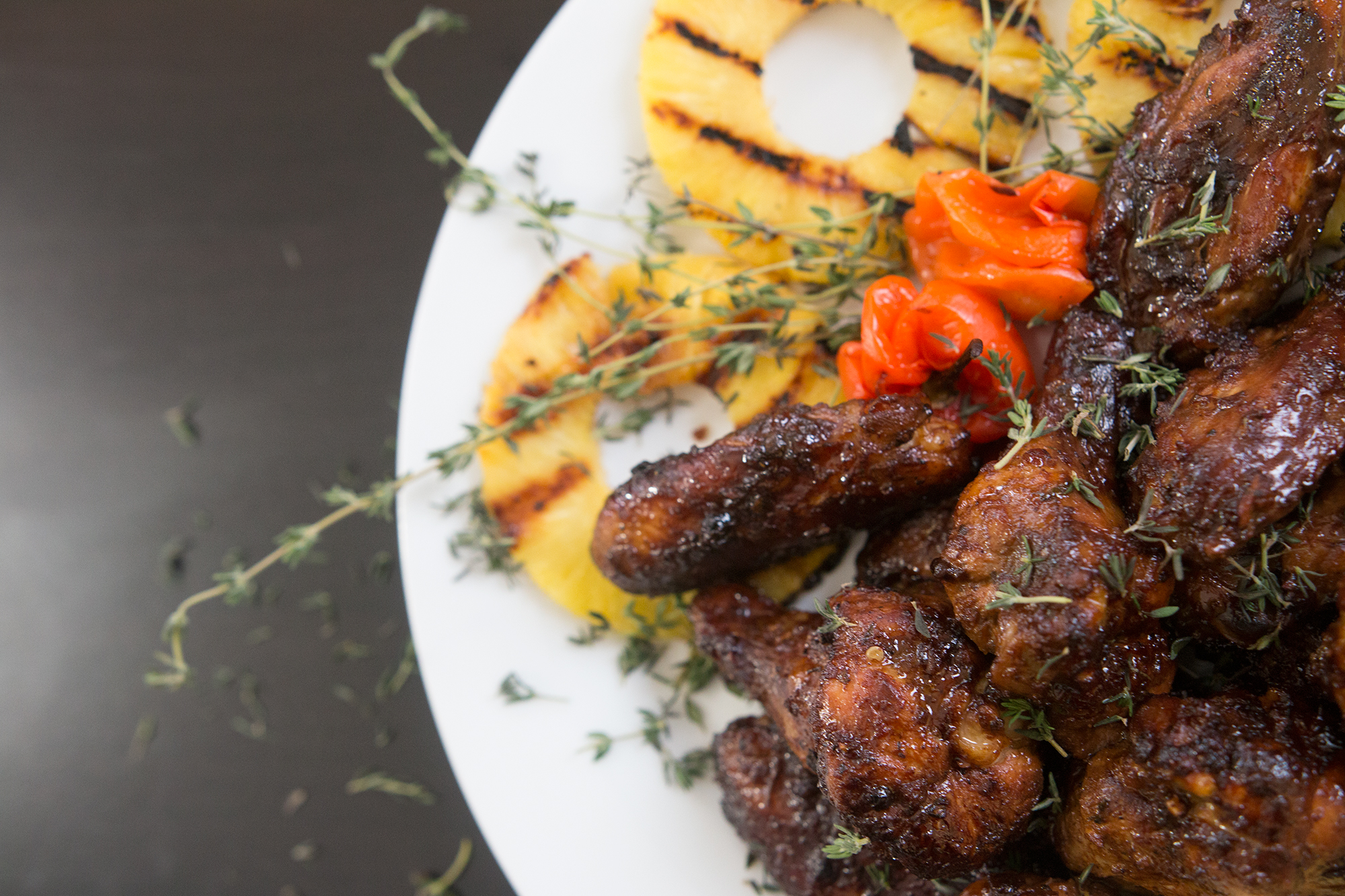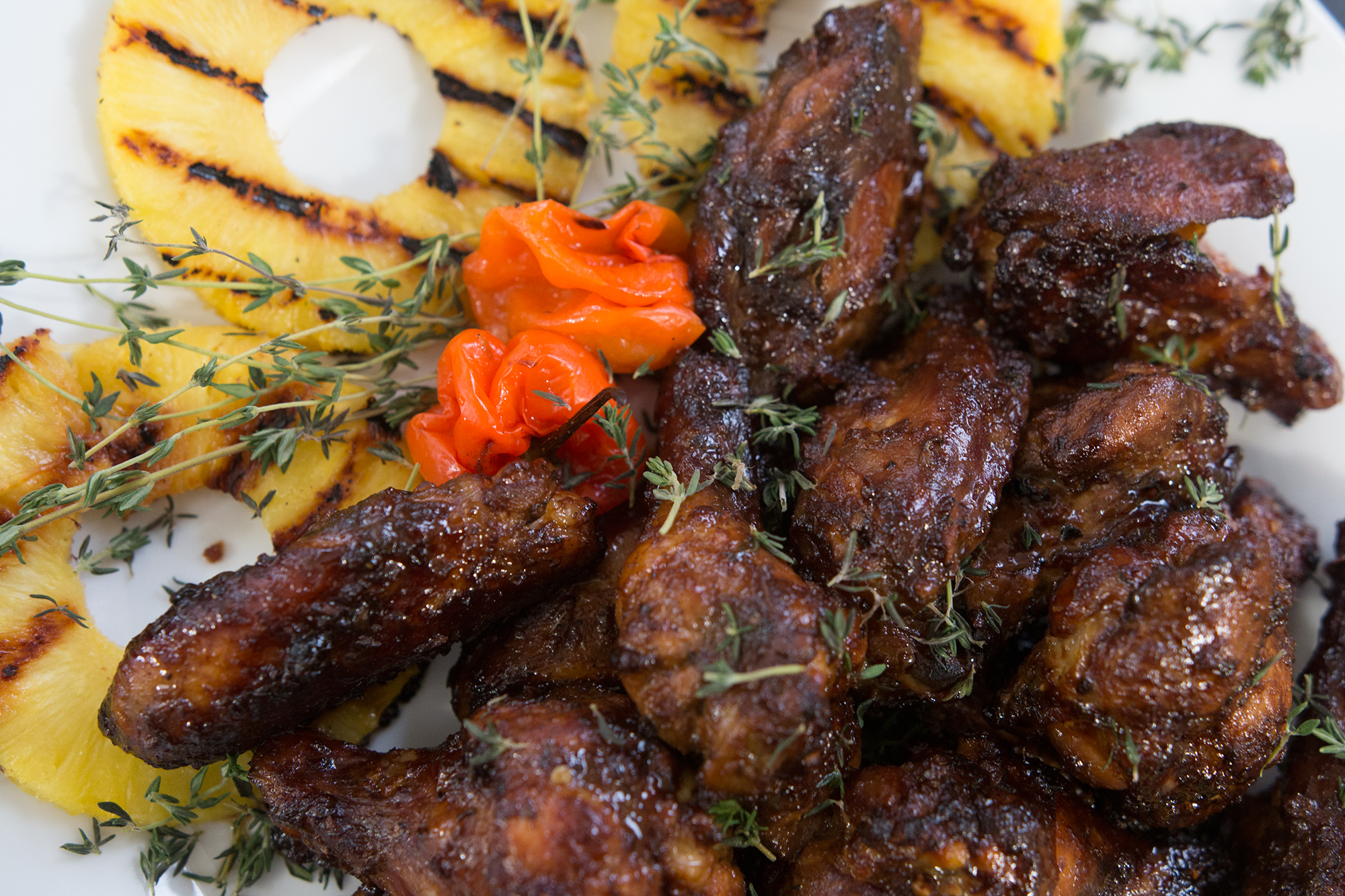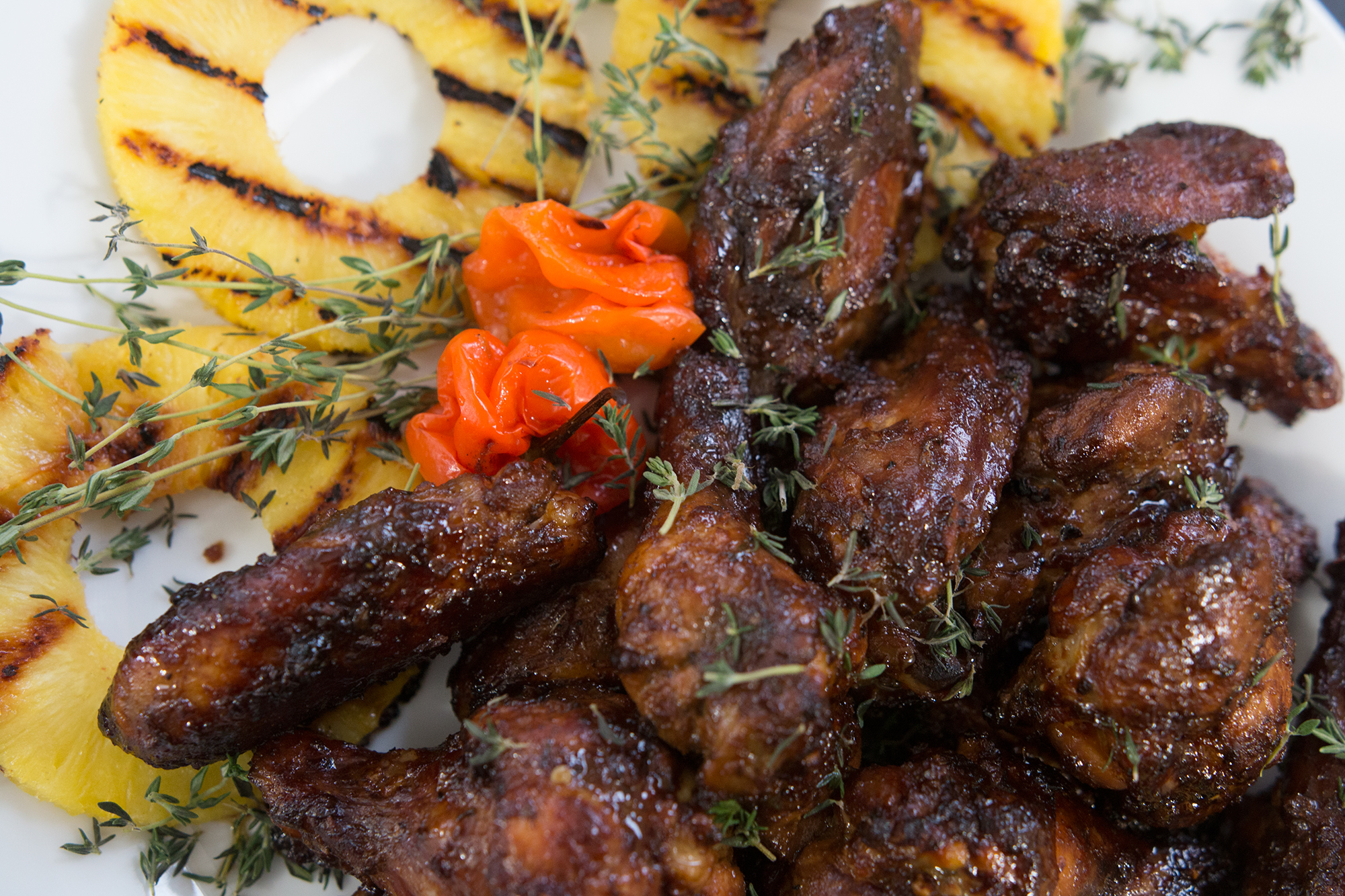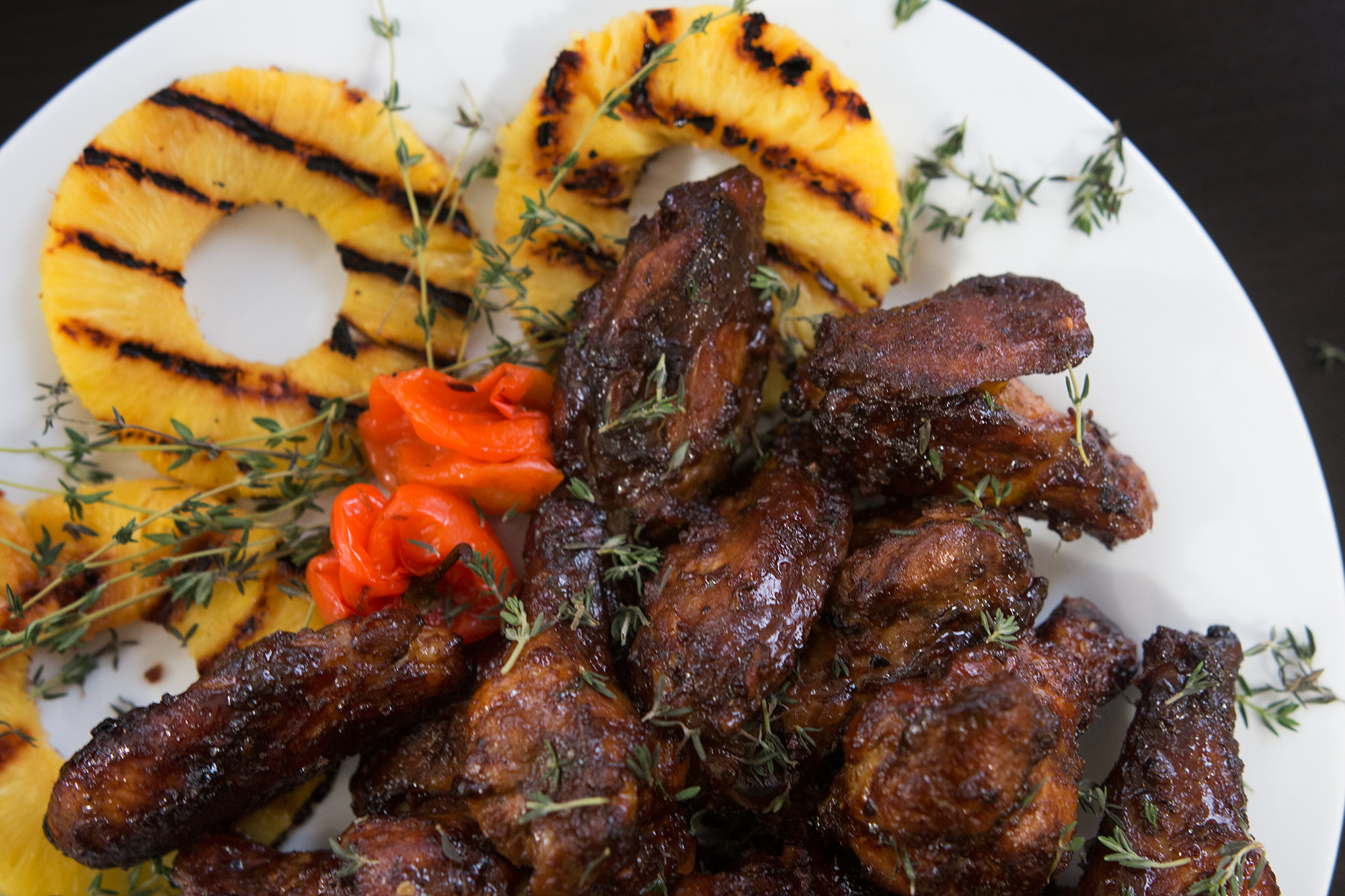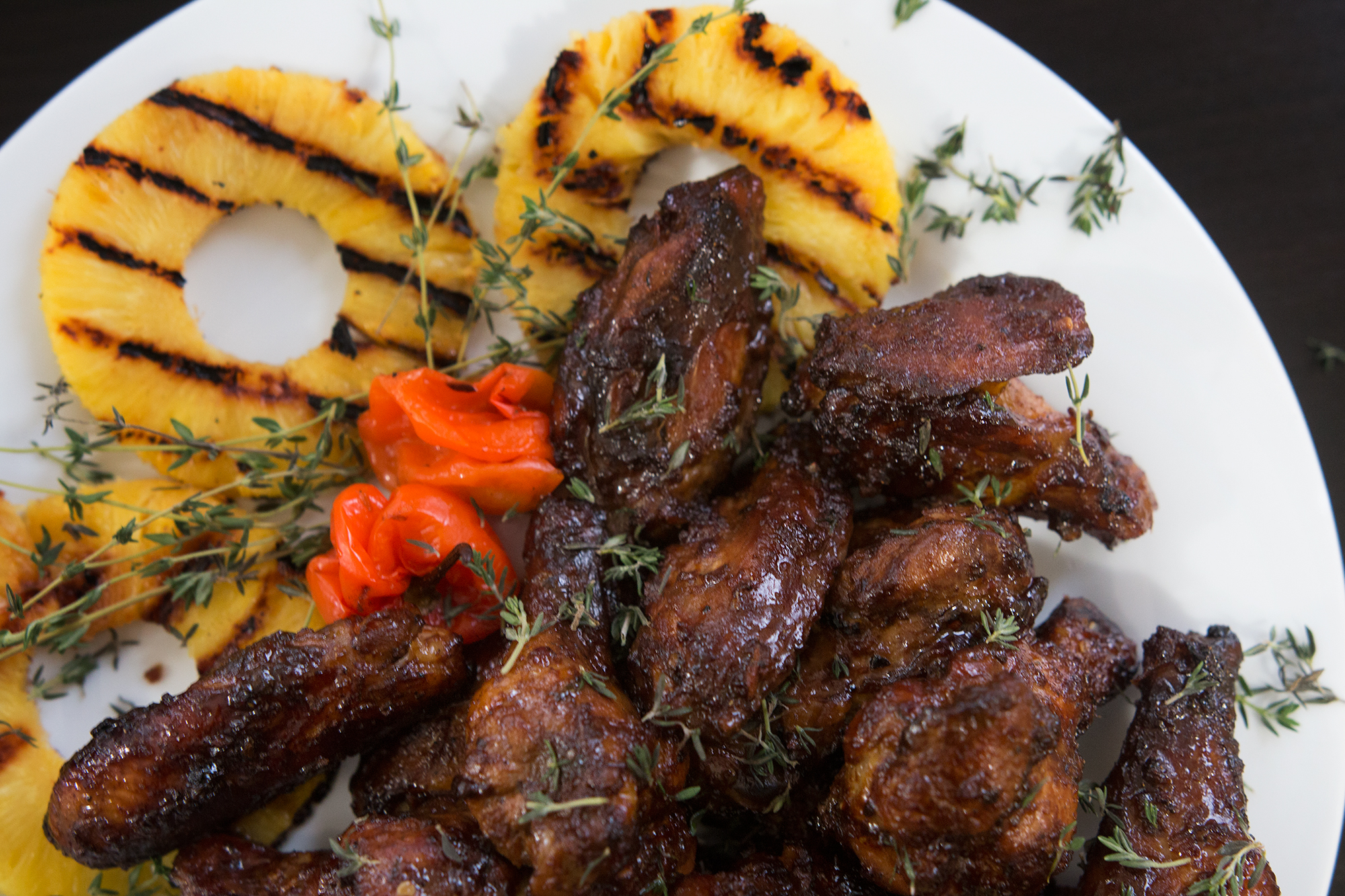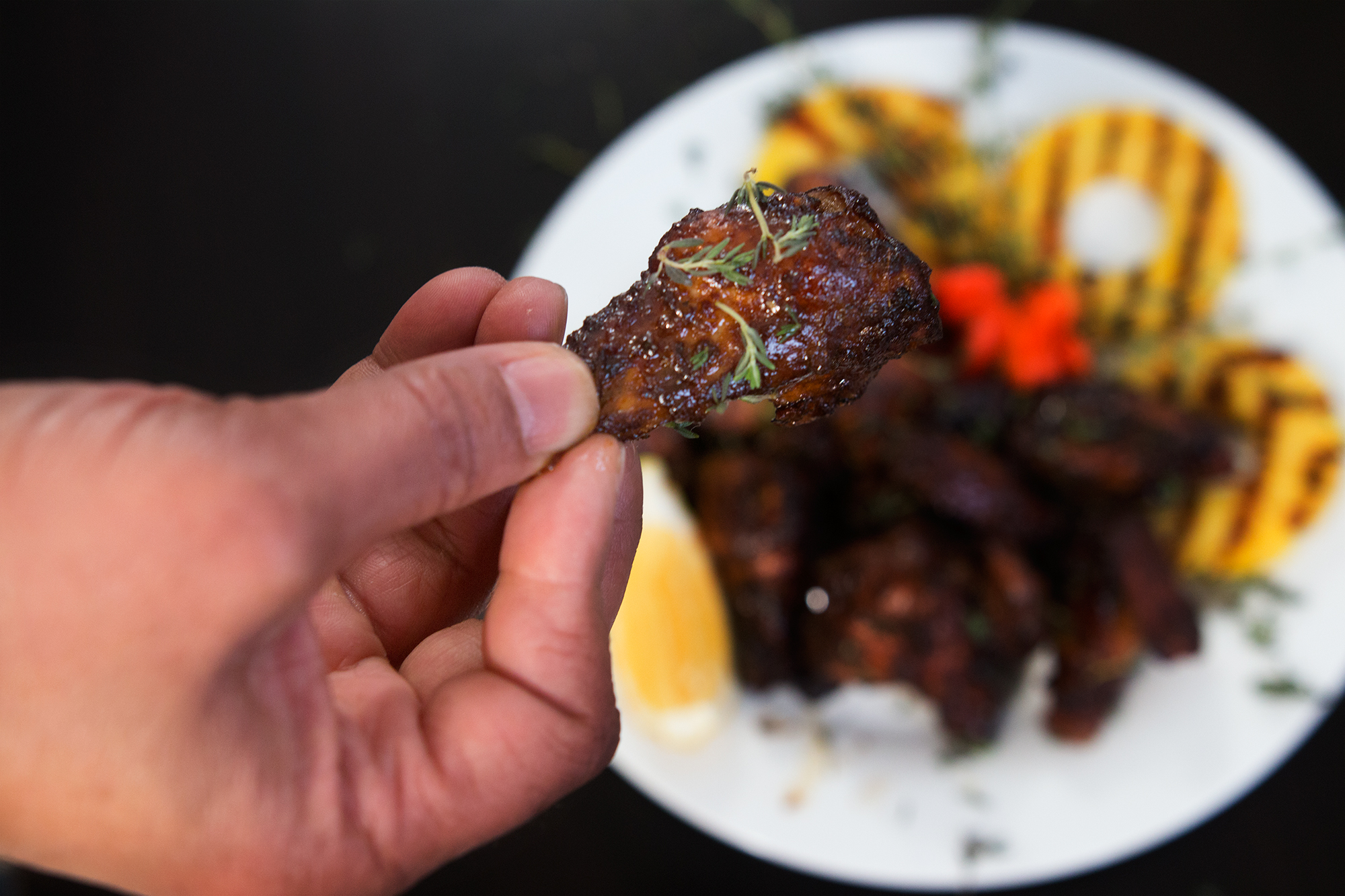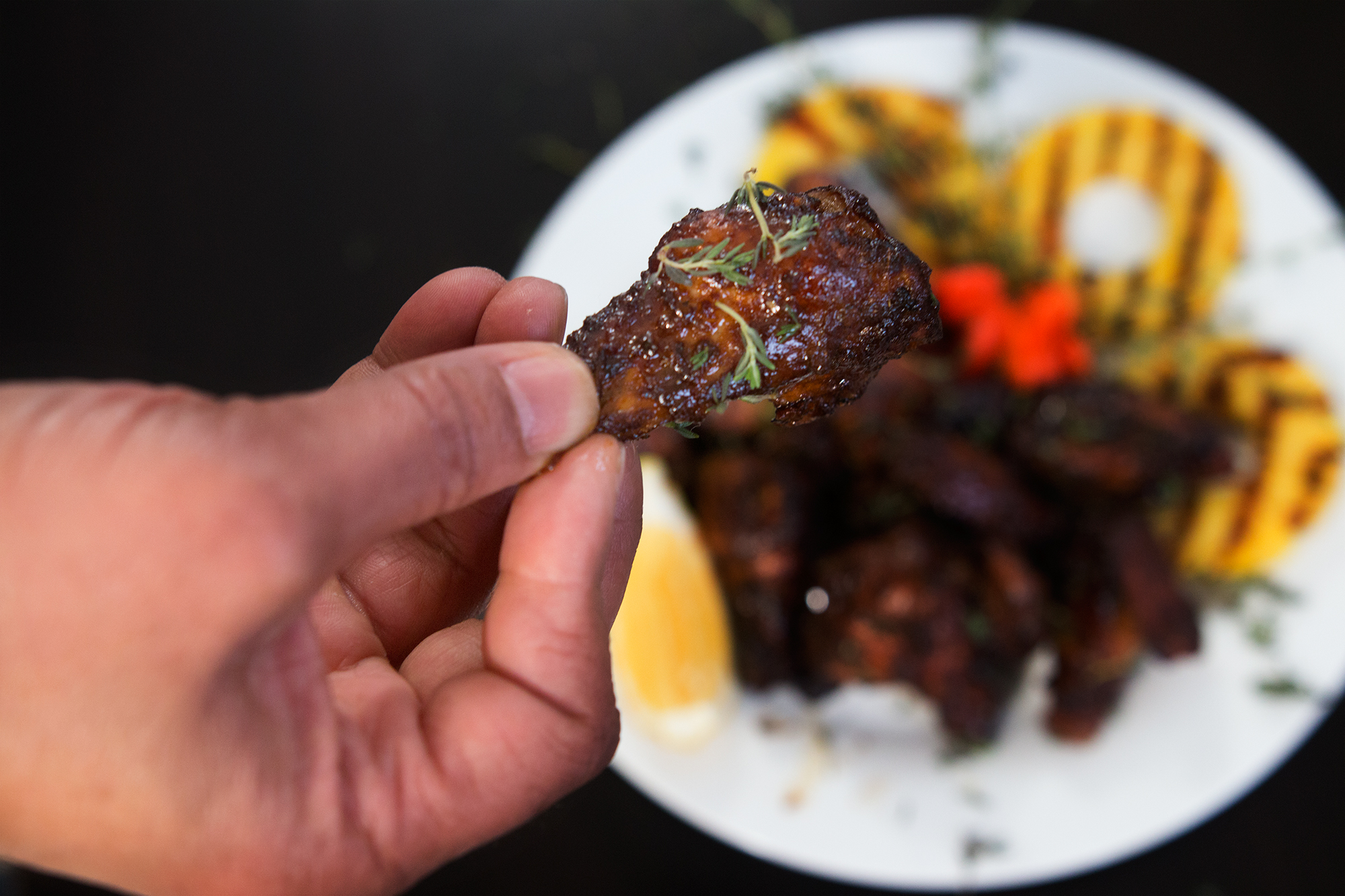 Game night is always a fun night and you want to make sure you have some super delicious muchies to go with your chilled beverage. Get your game face on and prepare this winning recipe – Double baked Jerk Wings. Wings are tossed in my special Jerk blend to marinate and then baked in a hot oven. They are finished with a honey and jerk glaze – sticky, sweet and spicy … ya mon, let's play!
This recipe for the Jerk marinade is 100% authentic and was shared by my friend Mary Rocto. She was a finalist on the show Recipe to Riches and was known for her delicious Jerk buns. I was lucky that she shared this recipe with me and also made a home video for me so I could see exactly what she was doing. Thank you dear Mary!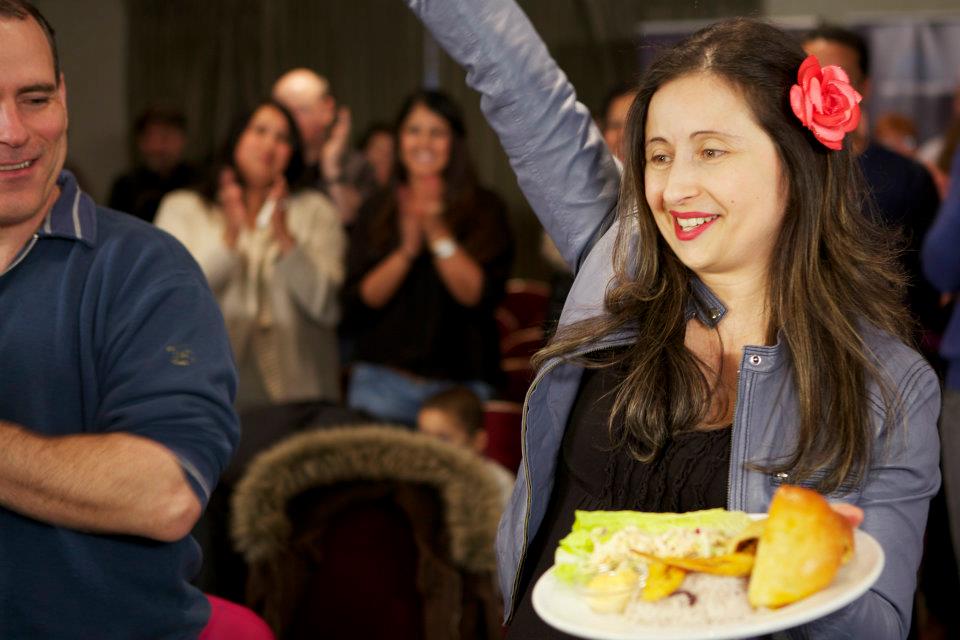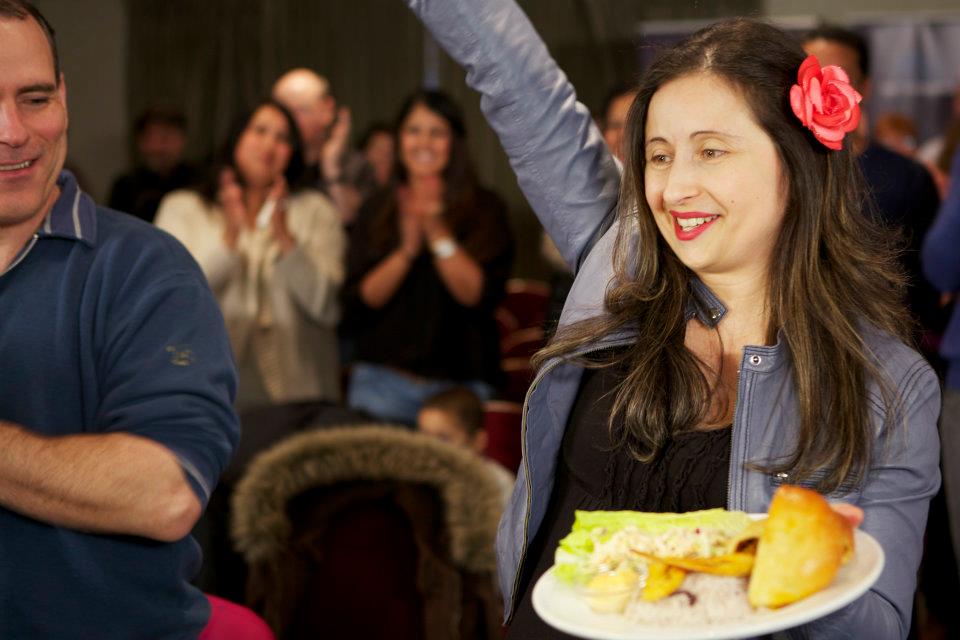 You can also prepare this recipe with other parts of the Chicken and can use your BBQ to grill the Chicken as well. This recipe makes about 50 wings. I'm always surprised how fast they're consumed!
[youtube-subscriber nickname=kravingsblog]
SUPER BOWL perfect JERK Wings – DOUBLE baked
Ingredients
½ cup canola oil
1/3 Vinegar
1/3 Soya sauce – dark
¼ cup Lime juice
½ cup Orange juice – fresh
3 tsps Jamaican Pimentos – all spice
1 tbsp black pepper
1.5 tbsp brown sugar
1.5 tsp cinnamon
½ tsp clove powder
thyme leaves – 2 tbsps
3 spring onion bulbs – 1/3 cup
2tsbps ginger chopped
1 cup chopped onion
8 cloves garlic (1/2 cup)
1 tsp coriander pdr
3 Scotch bonnet peppers
3 tsps of salt
5lbs Wings approx. 50
2 tbsps Honey
Instructions
To make the marinade grind all the ingredients except the wings and honey and keep it aside
Reserve ¼ cup of the marinade
Pour the rest of the marinade over the wings and allow to marinate overnight
Grease a broiling pan or a sheet lined with foil and bake in a preheated 350 degree oven for 30 minutes flipping over in between
Mix the reserved marinade with the honey
Remove the wings from the oven and brush with the Jerk & Honey mixture on both sides
Bake for an additional 5 – 10 minutes
Garnish with thyme leaves
https://kravingsfoodadventures.com/jerkwings/