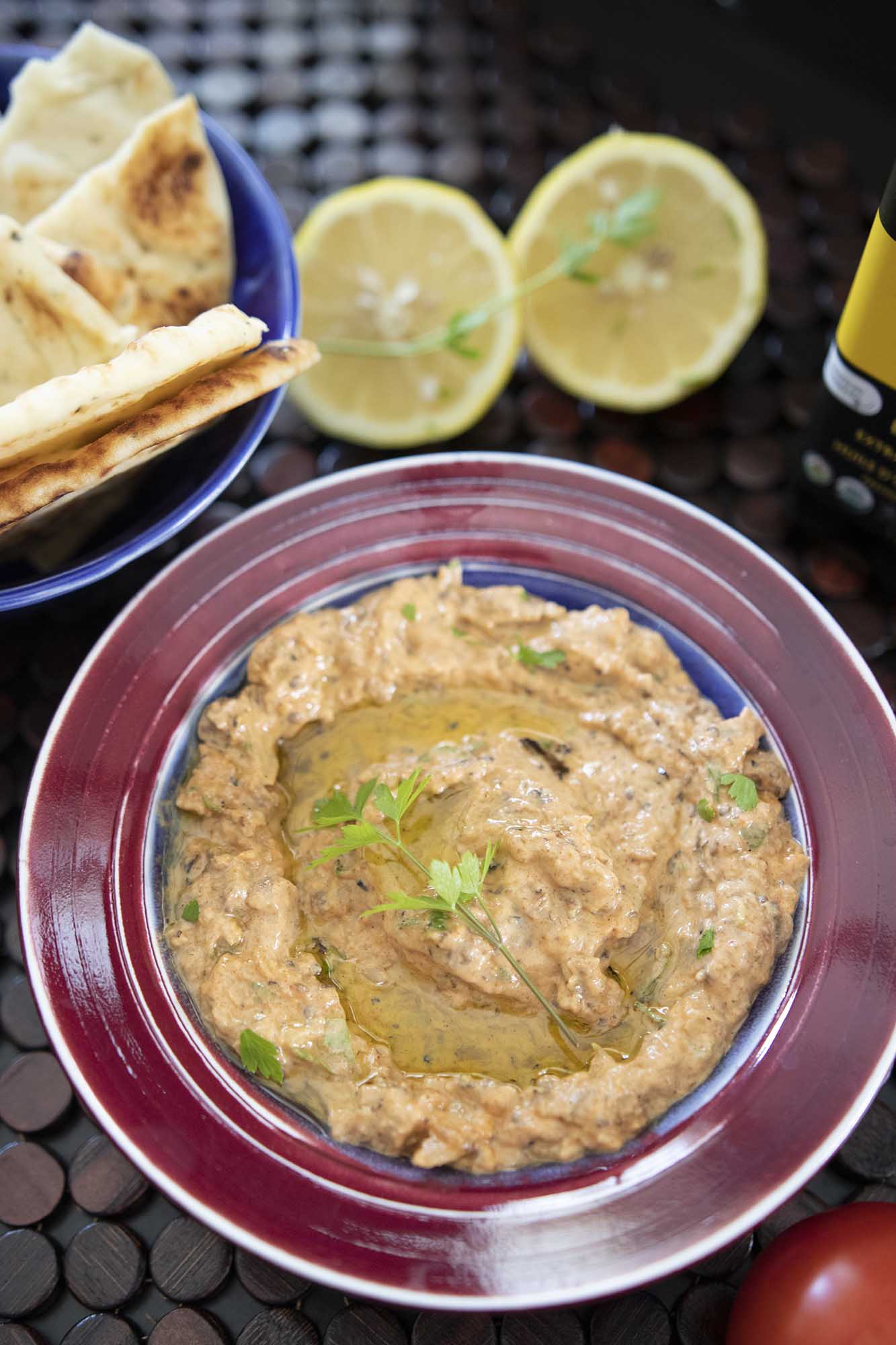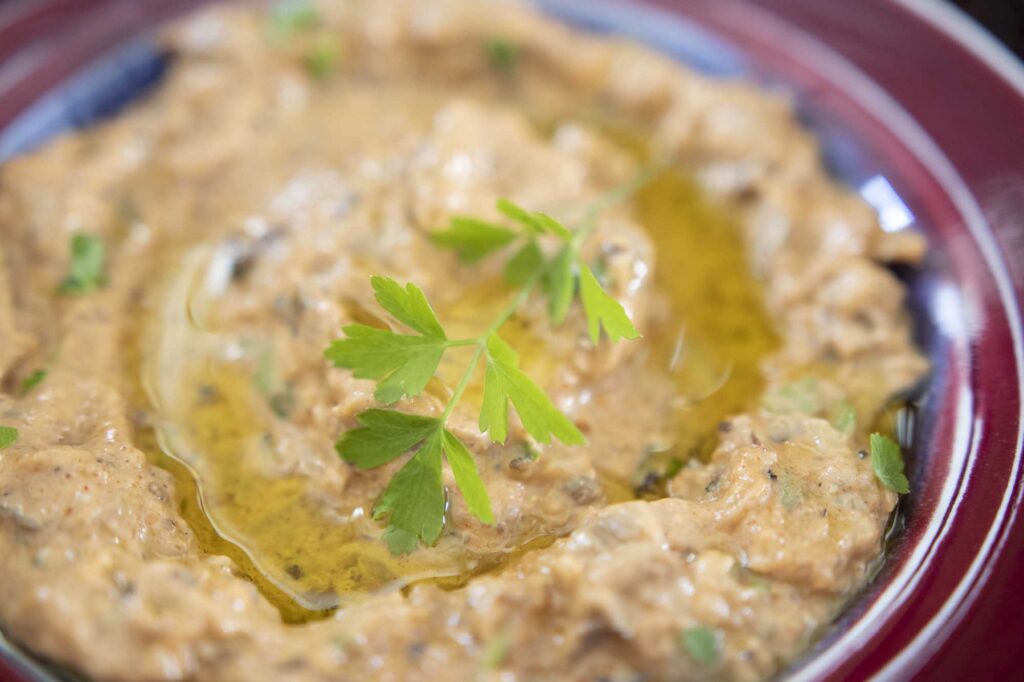 Eggplants, Aubergines or Brinjal are stuffed with garlic, brushed with olive oil and cooked till soft smoked and tender. They are then pulsed together with Olive Oil, Tahini, Salt & Pepper, Cumin powder, Paprika and Parsley to make a delicious smoky, chunky dip.
I have to admit, I have never been a fan of Eggplants. For one, I never used to trust a vegetable that goes by so many names Eggplant, Brinjal, Aubergine! In India it's called Bhaingan and in English it's referred to as Brinjal. My early memories of eating this vegetable unfortunately come from my boarding school days. It was prepared only one way and it was not very good and was often hurled from the dining room window into the vegetable patch below. It's only recently with recipes like this that I have started to appreciate the flavor of this vegetable.
In this recipe, I smoked the Egglant on my BBQ and this gives this it's amazing smoky flavor.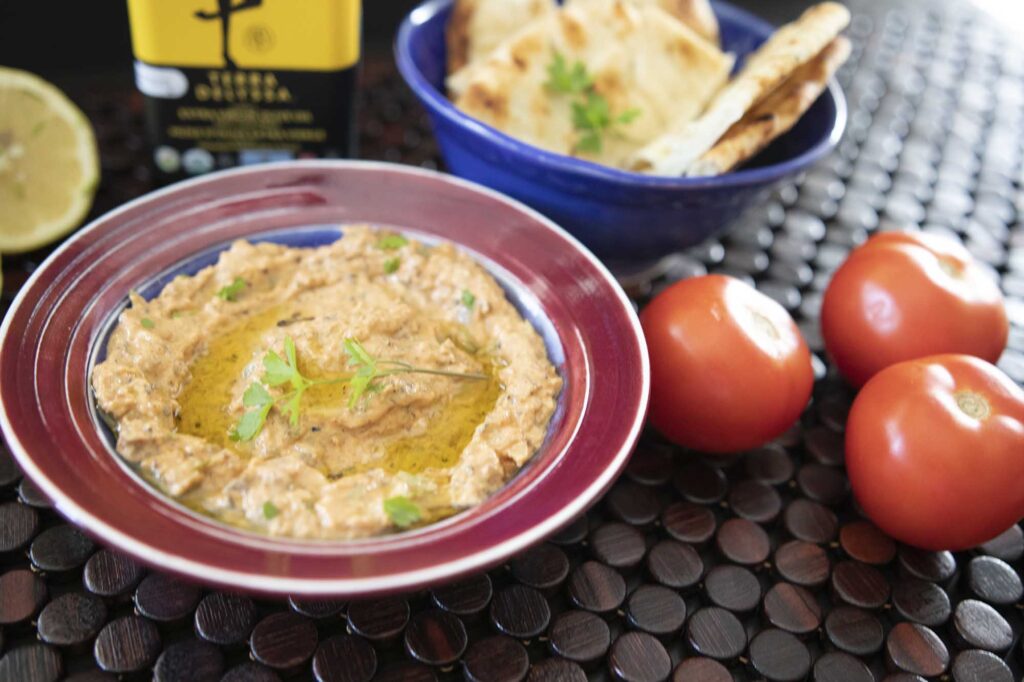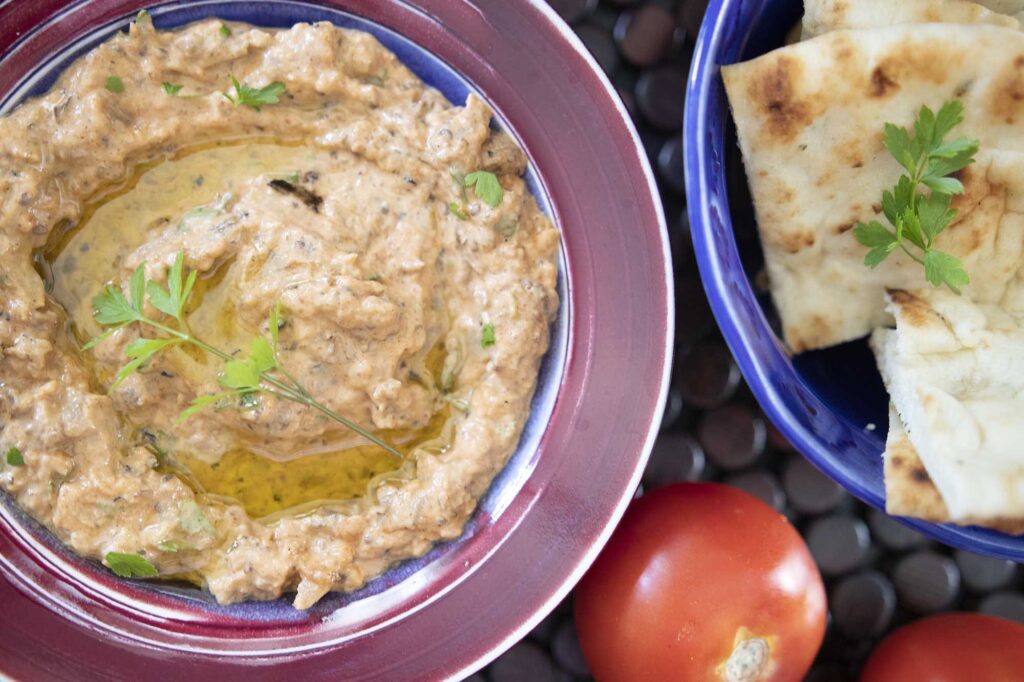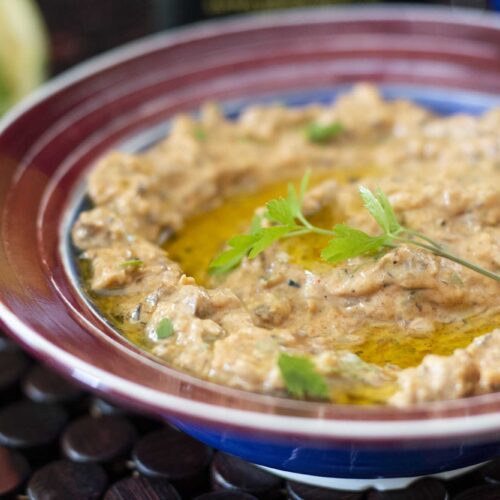 Baba Ghanouj
Ingredients
2

large Eggplants

yields 2 cups of flesh

1/2

cup

Garlic

sliced vertically

Olive Oil for brushing

2

tbsps

Olive Oil

1/2

cup

Tahini

1

tbsp

Salt

1

tbsp

Pepper

1

tsp

Cumin powder

1

tsp

Paprika

Juice of Lemon

2

tbsps

Parsley
Instructions
Wash and dry the Eggplants and make slits in it to add the garlic

Brush the surface with Olive Oil and cook on the BBQ for 20 mins or more till the Eggplant is fully cooked all the way through

You can cook this on an open flame or in the oven

Once done, scrape out all the flesh and add to a food processor together with the other ingredients and process

Serve with additional olive oil and pita or crunchy vegetables