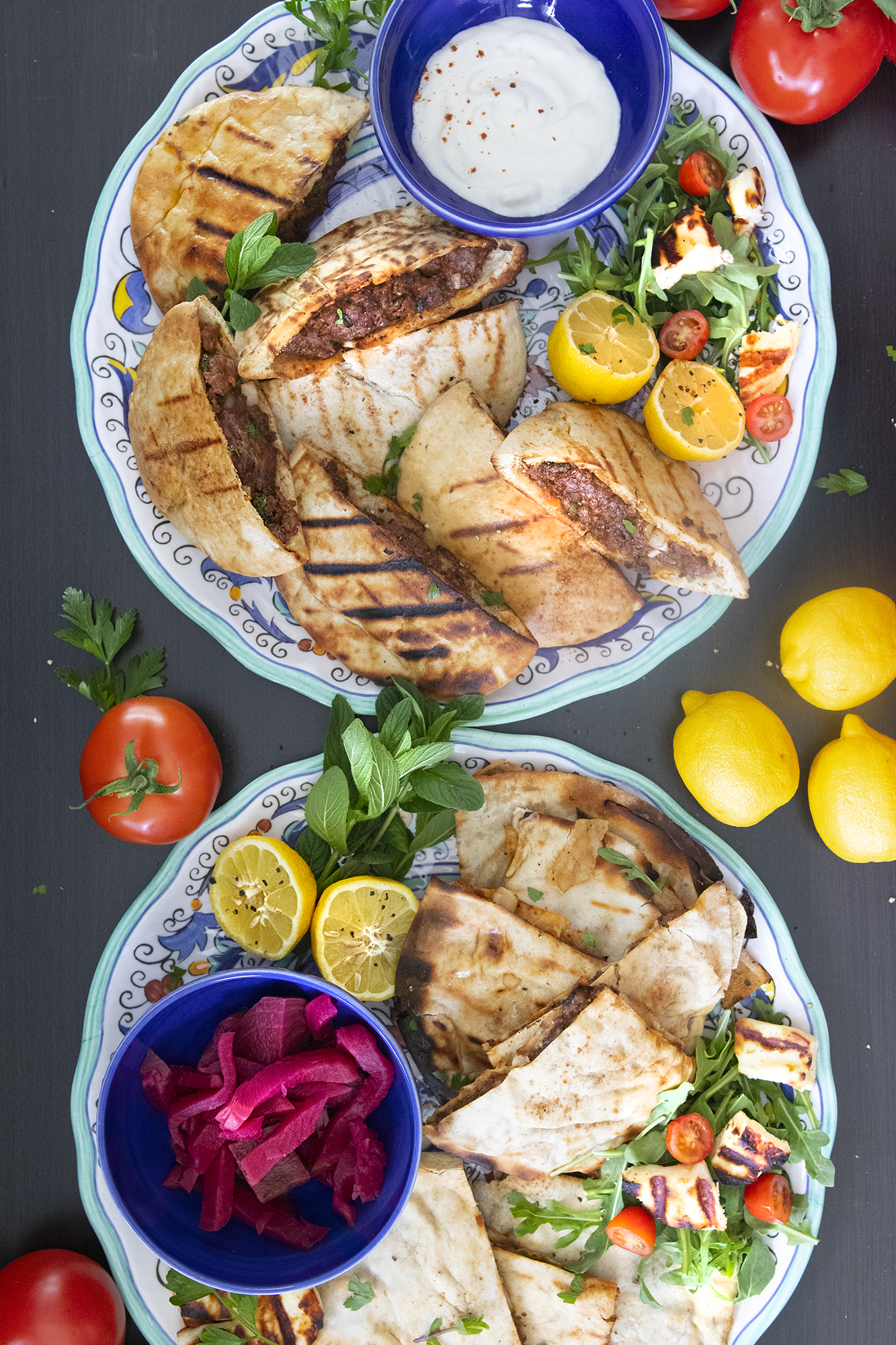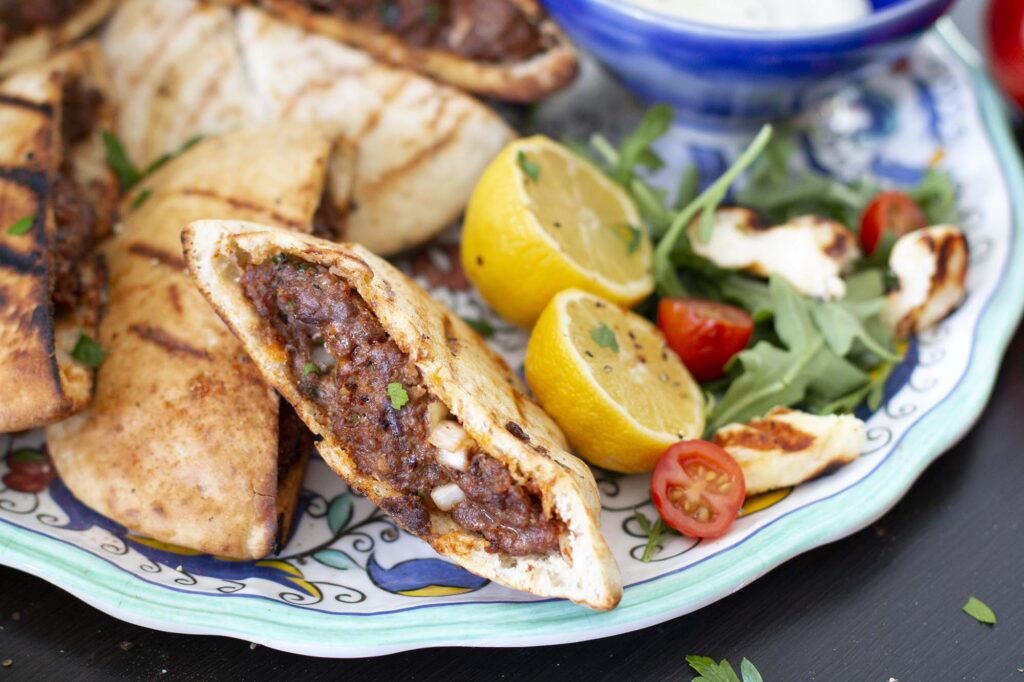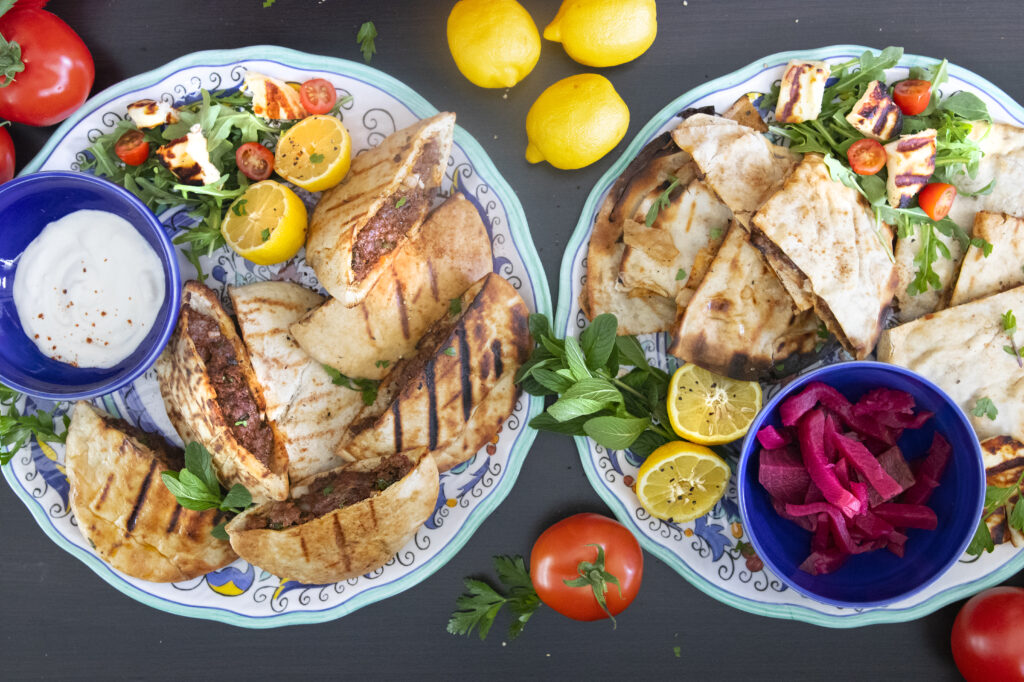 This is pure heaven – Kefta meat stuffed inside a pita and grilled! Although most people associate Arayes with Lebanon, versions of this are found all over the Middle East. Some use the flat Arabic pita and some use the thicker pitas that have a nice handy pouch for the stuffing. In Egypt this is called Hawawshi and uses dried Mint in the mix and some other countries use Sumac. In Israel, this is a very popular snack and they load up the pita with a lot more meat. Either way, it's delicious and I'm going to show you how to make this at home.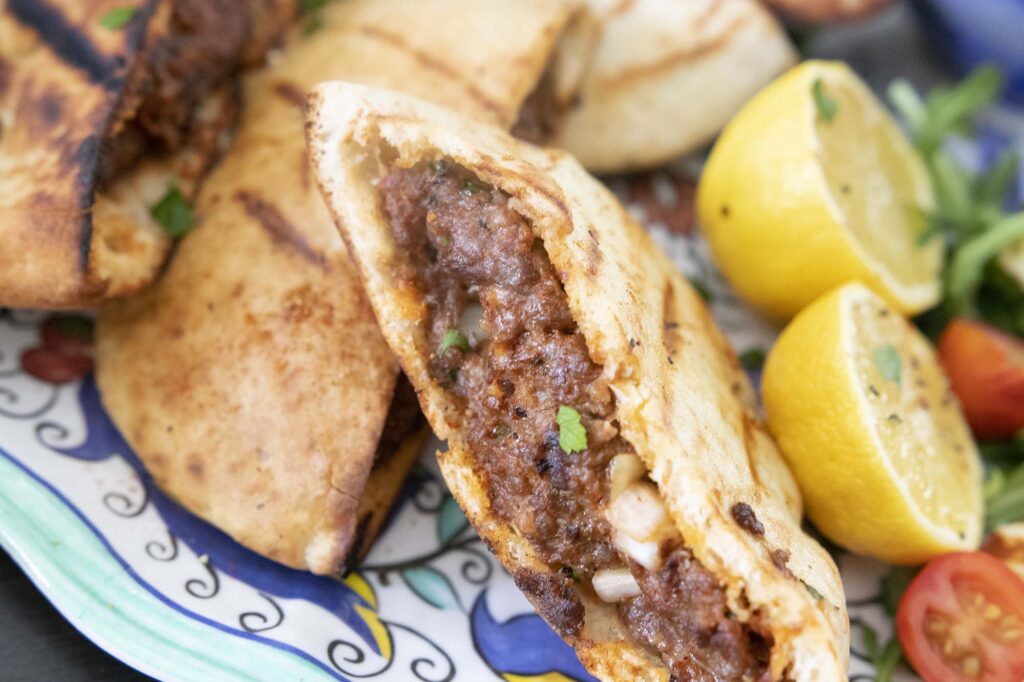 This recipe includes a simple recipe to make Baharat, a stellar spice blend used in this recipe and can be used for others.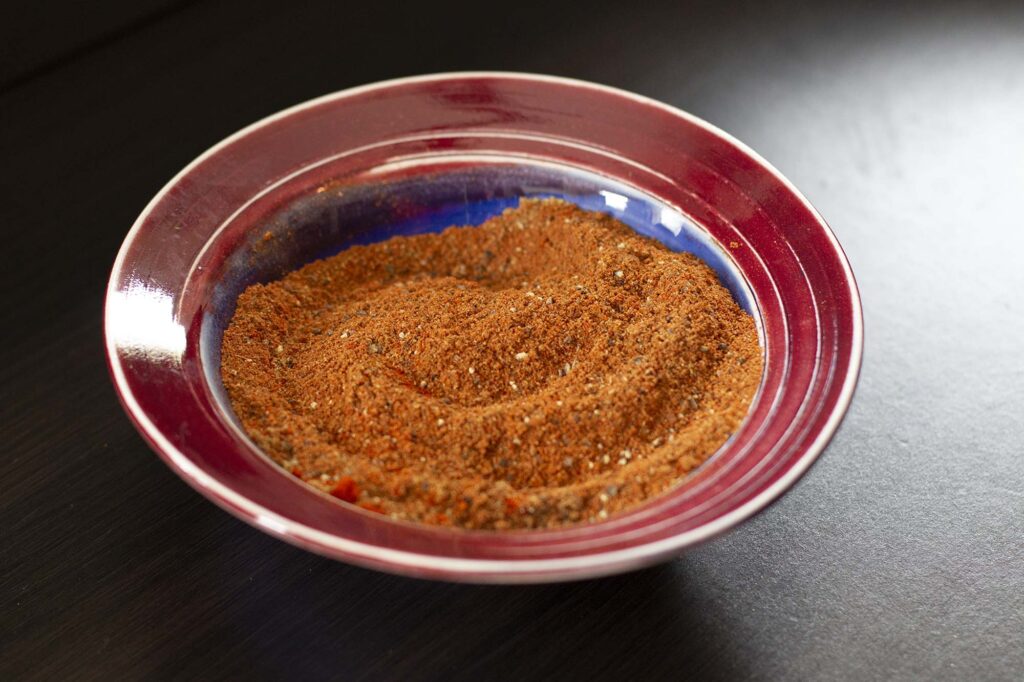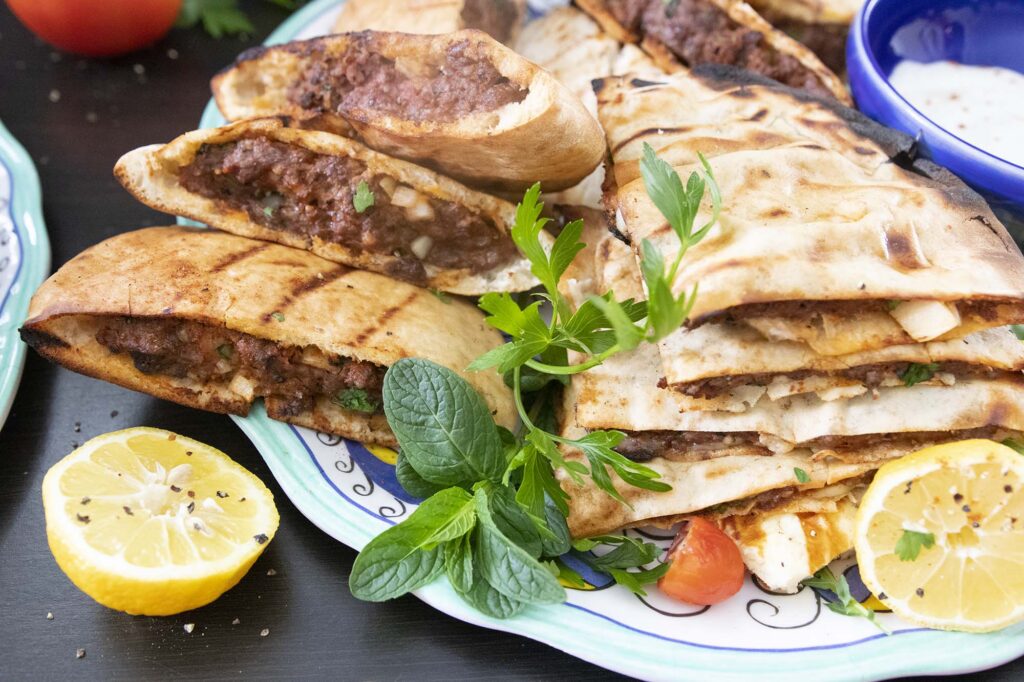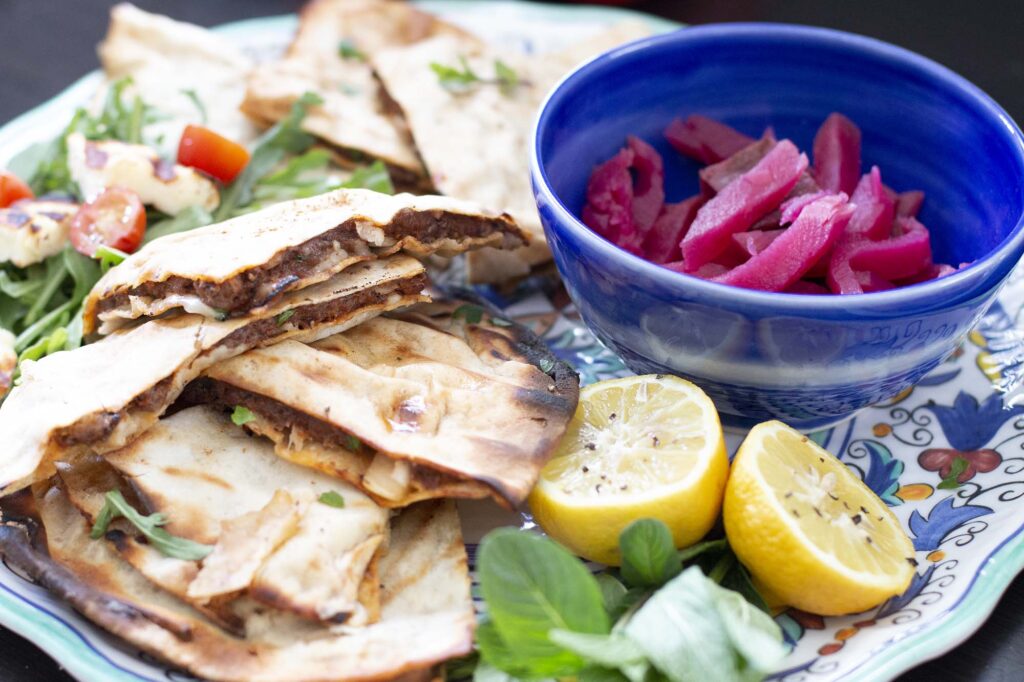 If you're wondering why I love Arabic food so much, I was born in Abu Dhabi, the capital of the United Arab Emirates and spent my childhood eating this delicious cuisine.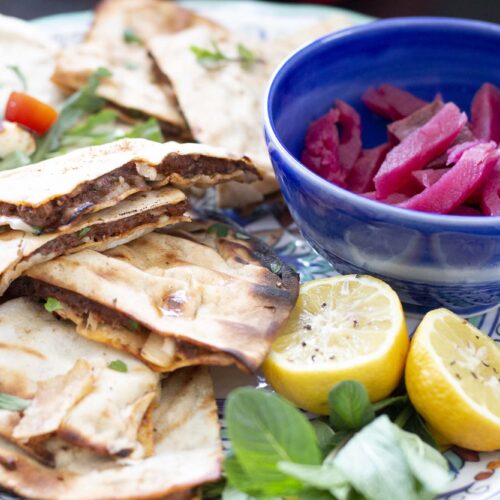 Arayes
Ingredients
Baharat spice

6

tbsps

Paprika

4

tbsps

Cumin powder

4

tbsps

crushed Pepper

3

tbsps

all Spice

3

tbsps

Cinnamon

3

tbsps

Coriander

1

tbsp

Nutmeg

1

tsp

crushed Cardamom seeds

1

tsp

Clove powder
Kofta – Kefta Mince
3

lbs

lean ground Beef

Salt to taste

1

tbsp

crushed black Pepper

1

tbsp

Paprika

1

tbsp

Baharat spice mix

1

tbsp

Garlic paste

1

tbsp

Tomato paste

1

cup

diced Onion

1/2

cup

chopped Parsley

2

tbsps

chopped fresh Mint

1 – 2

tbsps

grated Mozzarella per thin pita
Pita bread – thin or thick as requires
Instructions
Prepare the Baharat spice blend by combining all the ingredients together

Prepare the Kofta or Kofta mince by combining all the ingredients together

If using the flat pita bread, separate in half and if using the pita pockets, cut in half

Grab little balls of the meat and just press them over the pita to spread

Add the cheese, this will help hold it together and cut in quarters

Stuff the pita pockets

You can cook this on a griddle pan or on your bbq

Brush this with Olive oil