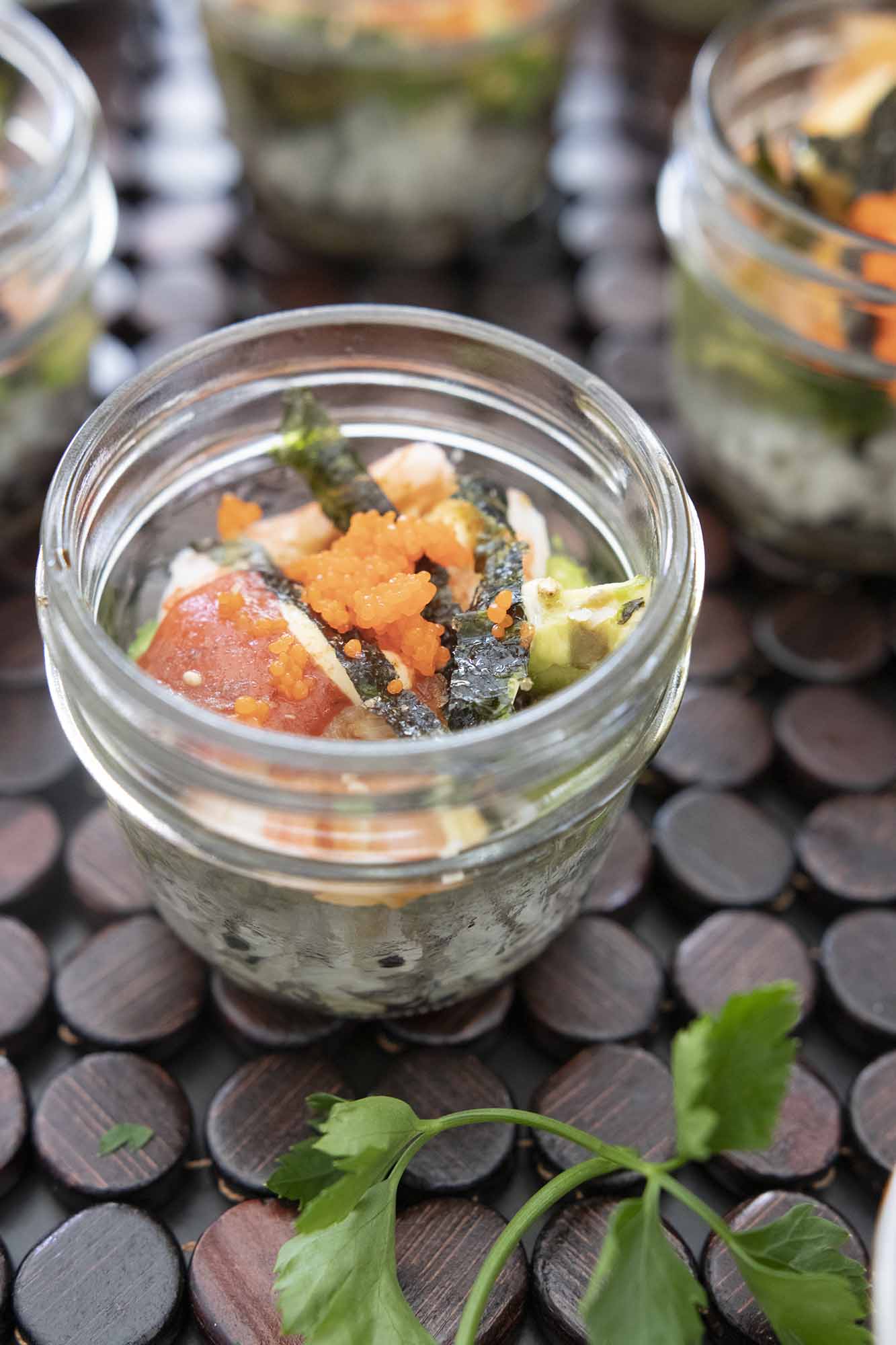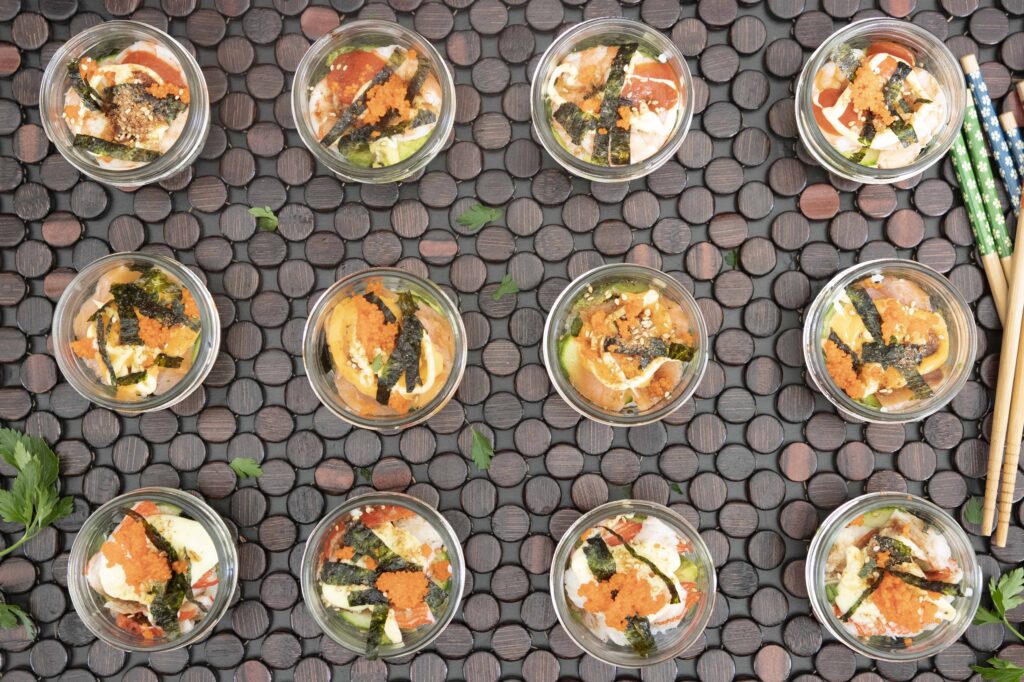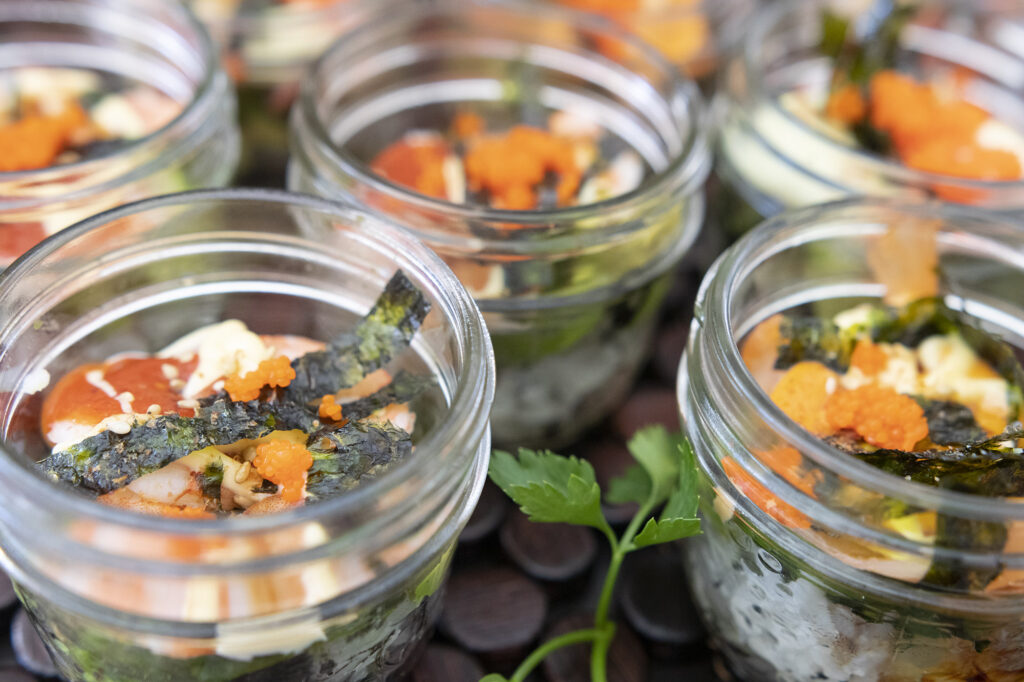 This Sushi is a mason jar is a great idea to eat on the go, portion control and makes a great party appetizer! I've been experimenting a lot with Sushi hack type recipes lately. It started with my son's girlfriends Sushi Bake and my Ice Cube Tray Sushi and in all of the research and experimenting, leftovers were layered in a jar and Mason Jar Sushi was born!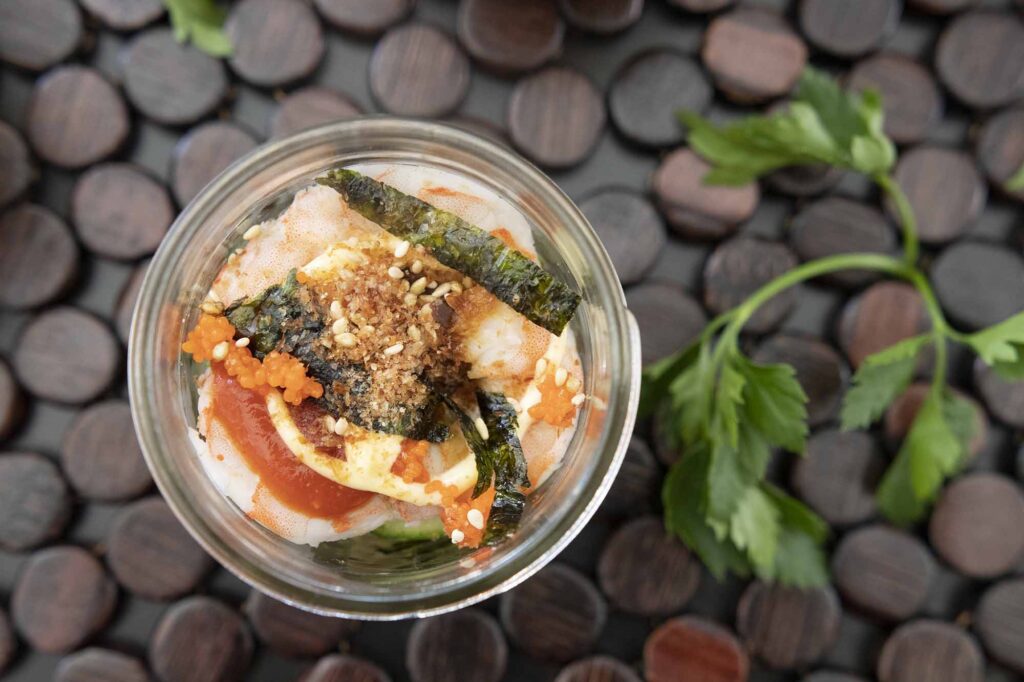 I use mason jars of all sizes in my recipes but for this one, I prefer the smallest jar – this is 4 oz or 125 ml. I like this size because it's perfect to get your spoon in vertically and get all the layers in one bite. It's perfect to serve at a party! If you want something a bit more substantial, let's say to take with you, you could use an 8 oz or 250 ml jar or even a larger tupperware, just layer everything twice.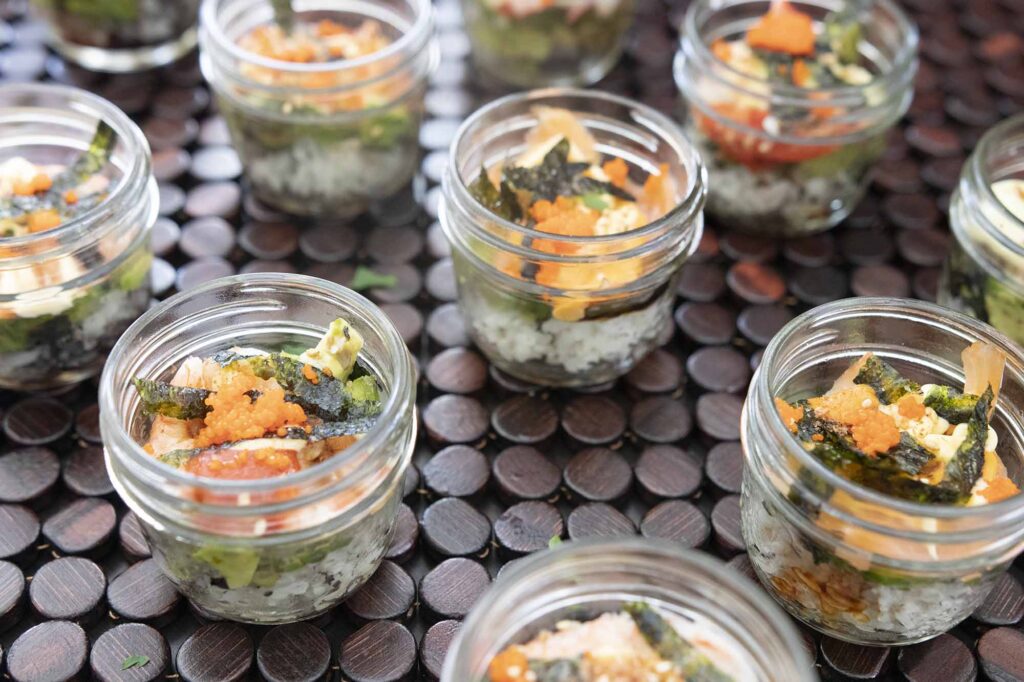 Note that even though this recipe is super easy, sushi rice tends to harden as it cools so if you're planning to make ahead you can prep ahead, but the rice must be cooked hours within the time you serve for best results.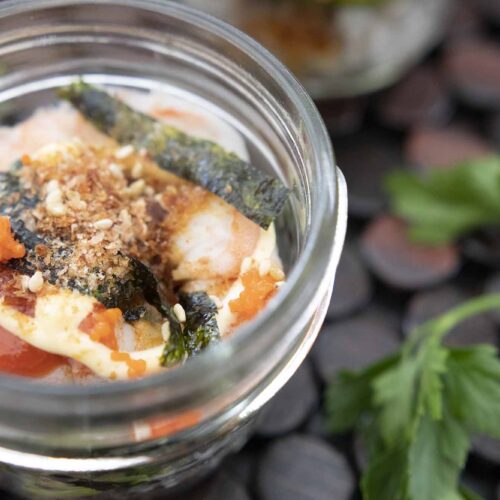 Mason Jar Sushi
Equipment
12 – 4 oz, 125 ml Mason jars
Ingredients
Sushi Rice
1/2

cup

Sushi Rice

1/2

tbsp

each Salt & Sugar

1/2

tbsp

Rice Vinegar
Other ingredients
Approx 1/4 Unagi sauce per jar

Approx 1/4 light Soya sauce per jar

3 – 4

strips Nori or Seaweed strips per jar

3/4

cup

sliced Avocado

4 – 5

cooked Shrimp per 4 jars

1/2

cup

Smoked Salmon cut in bite sized pieces per 4 jars

1/2

cup

Crab sticks per 4 jars

Few extra drops of light Soya sauce

Approx 4 tsps Wasabi Mayonnaise

Approx 4 tsps Sriracha Mayonnaise

Approx 2 tsps Sriracha

Approx 1/2 tsp Kewpie Mayonnaise per jar
To garnish
3 – 4

strips Nori per jar

Approx 1/2 tsp Sushi seasoning per jar

Approx 1/4 tsp Tobiko or flying Fish roe per jar
Instructions
Brush the mason jars with sesame oil

Add 1 tbsp of cooked rice per jar

Top with unagi and light soya sauce

Add the nori or seaweed strips, avocado and cucumber

Add the shrimp, smoked salmon & immitation crab per 4 jars

Add more soya sauce for flavour and add the wasabi and srirachs mayonnaise and the sriracha per 4 jars as well

Top with some kewpie mayonnaise

Garnish with nori, sushi seasoning and tobiko