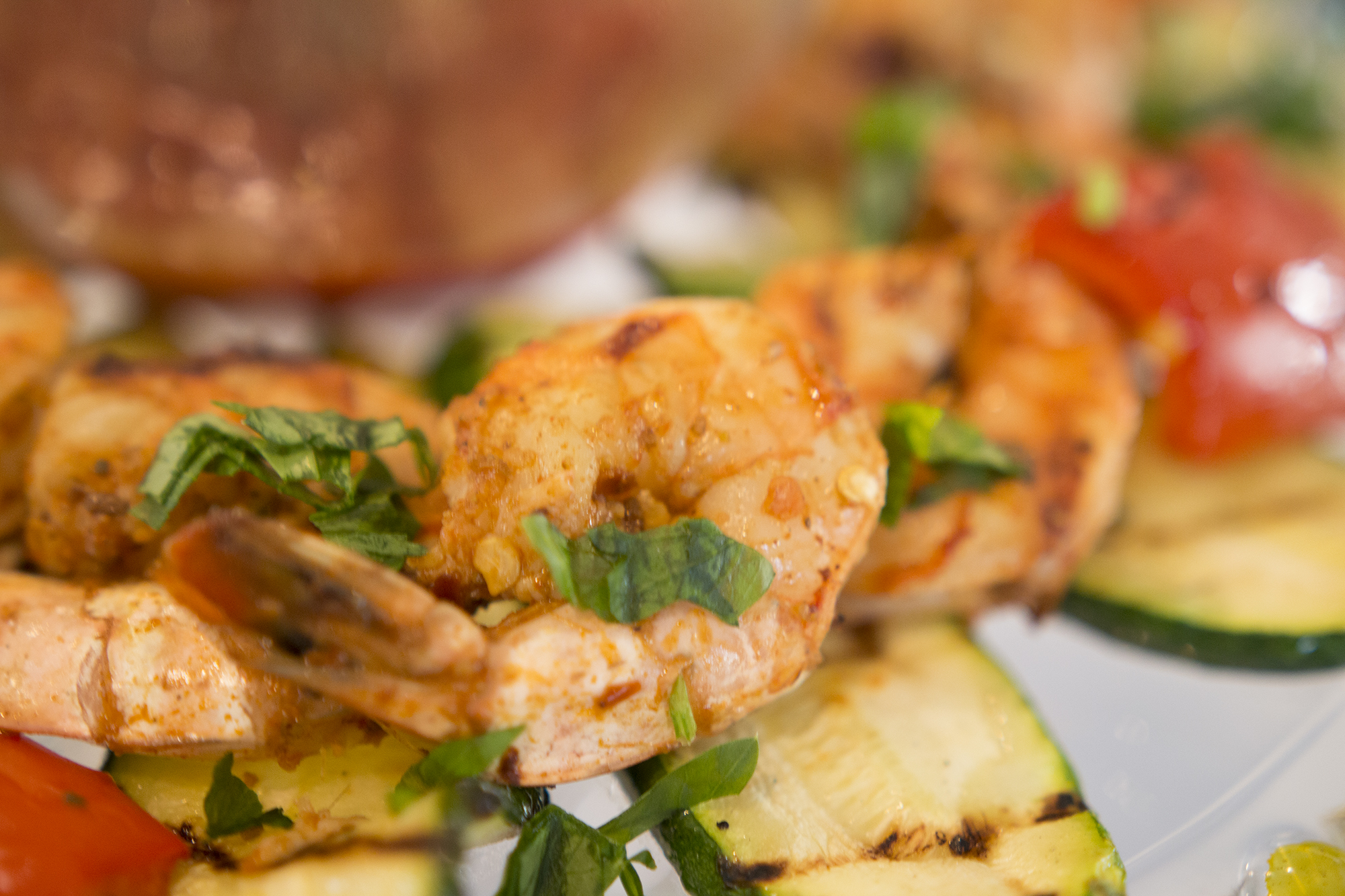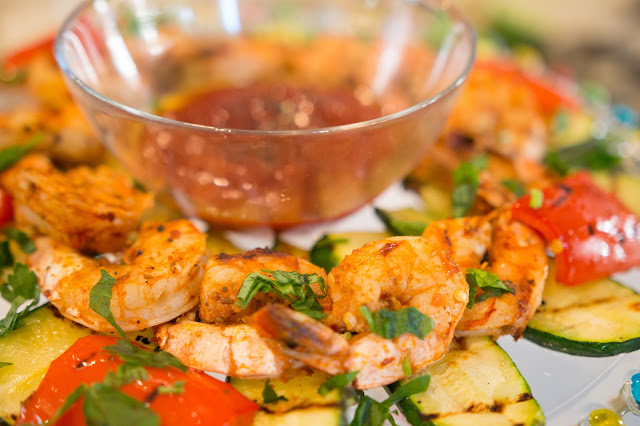 I only just realized that Summer is about to end and I haven't really had a chance to connect with friends and have them over for some fun in the sun aka my backyard. I love to entertain however find less and less time to do this given I spend one half of my weekend taping for my YouTube channel. It occurred to me that I do have some really quick recipes I always include when I entertain to balance out the easy with the harder recipes. I'm going to knock out three recipes in record time and have time to laze around the backyard with my family and friends.
Here is the recipe for a Shrimp ring that runs circles around the kind you get at a grocery store. You can also view my
Parmesan Bruschetta
and my
Rocky Road Pillows
for those with a sweet tooth!
I love the thought of dipping Shrimp in a cocktail sauce as an appetizer but the bland frozen shrimp with the insipid cocktail sauce tempts the eyes, but not the tastebuds. This version is super delicious and so easy to make!
Ingredients
1 lb tail on Tiger Shrimp, cleaned and deveined
1 tsp Chilli flakes
1 tsp Smoked Paprika
1 tsp cumin powder
Juice of half a lime
Salt
Pepper
Olive Oil
1 Zuchinni sliced
1 red Pepper cut in large sections
1/2 cup Ketchup
Worcestershire Sauce
Hot sauce
Parsley for garnish
Instructions
Add the chilli flakes, paprika, cumin, salt and pepper, followed by the lime juice and Olive oil. Mix well and set aside
Mix the veggies with some salt, pepper and Olive oil
Mix the ketchup, Worcestershire and hot sauce together and place in a dipping bowl
Skewer the shrimp and cook on a hot grill together with the veggies
Arrange on a platter around the dipping sauce and garnish with Parsley
https://kravingsfoodadventures.com/shrimp-ring/