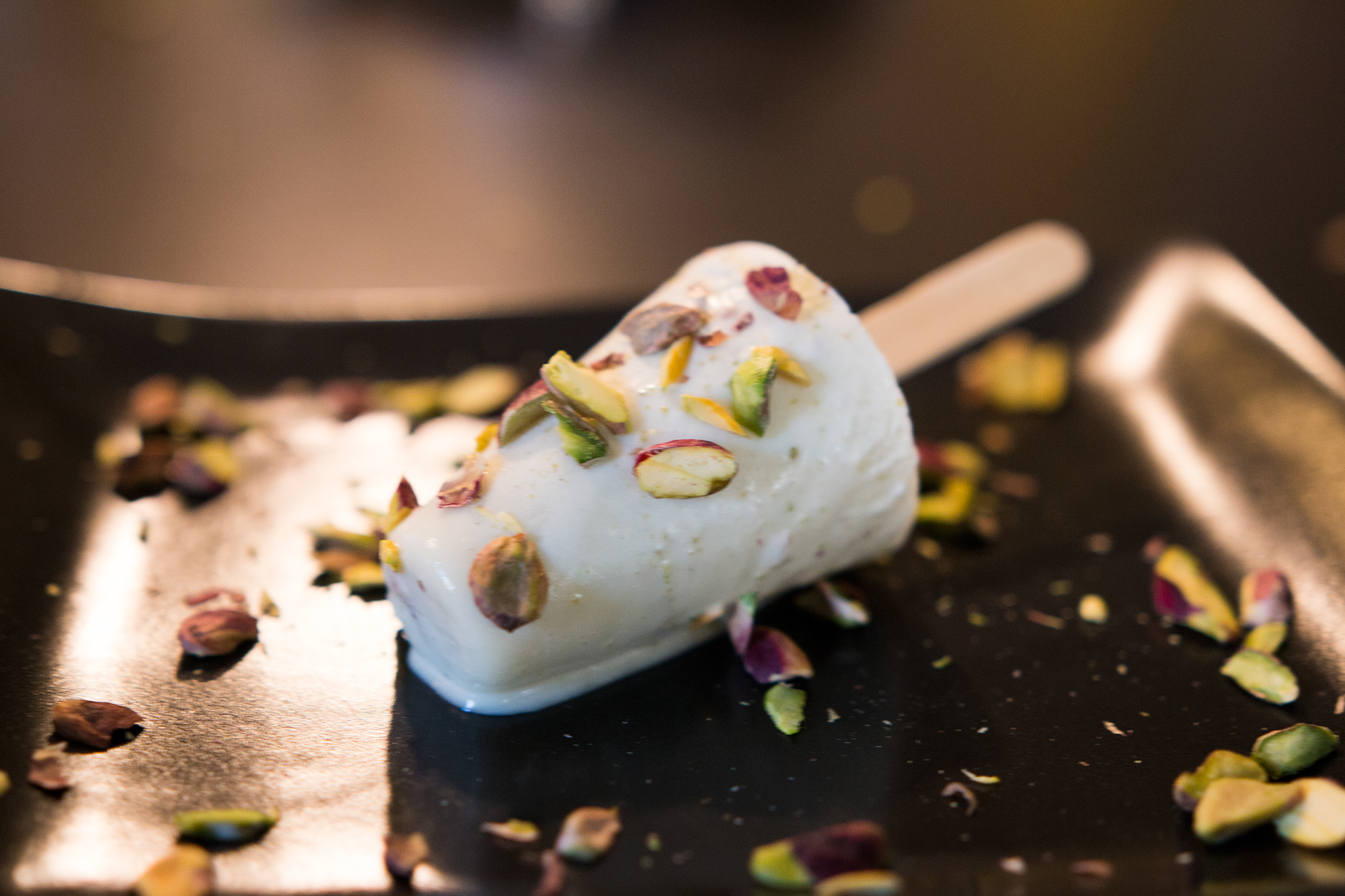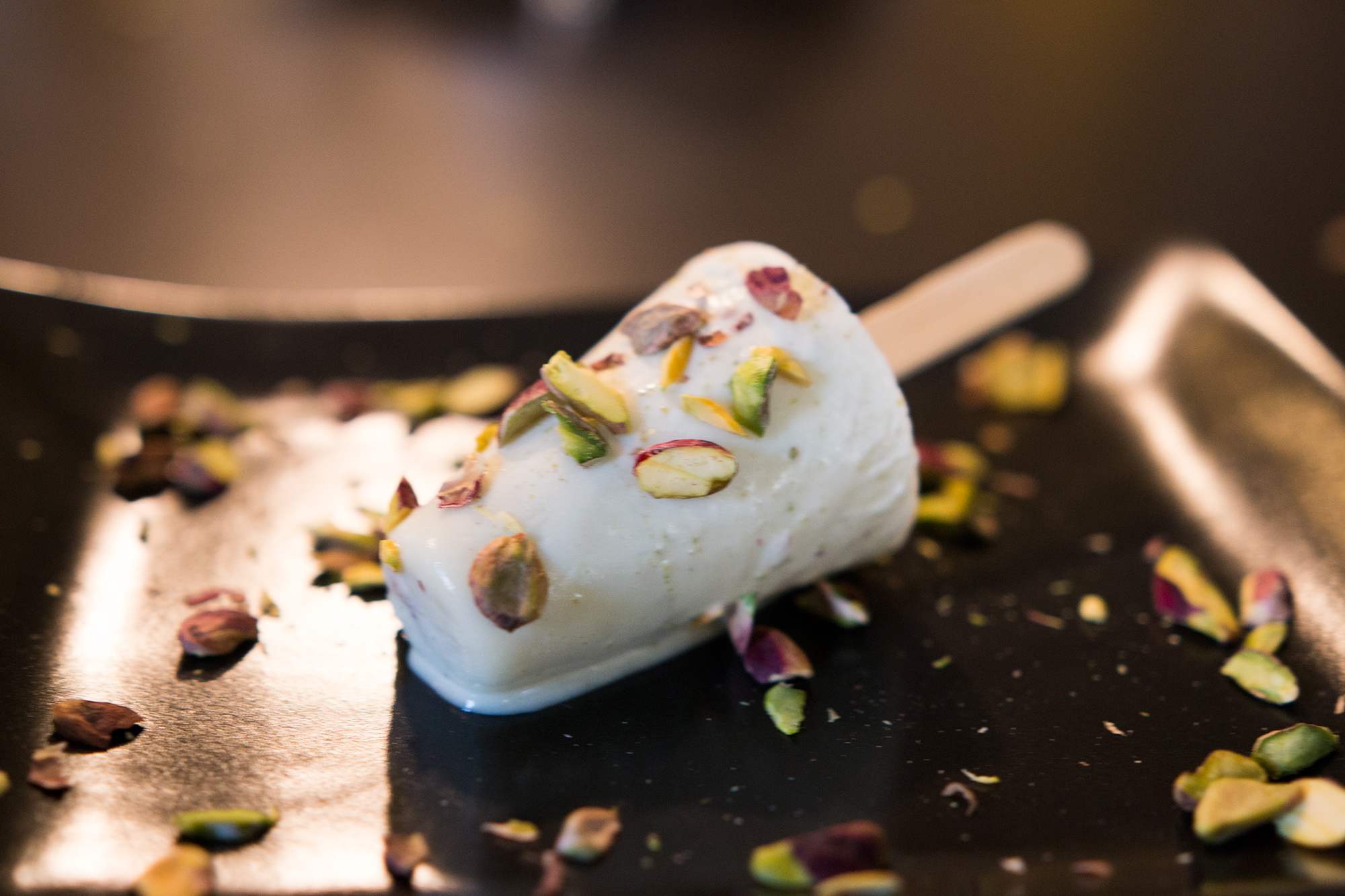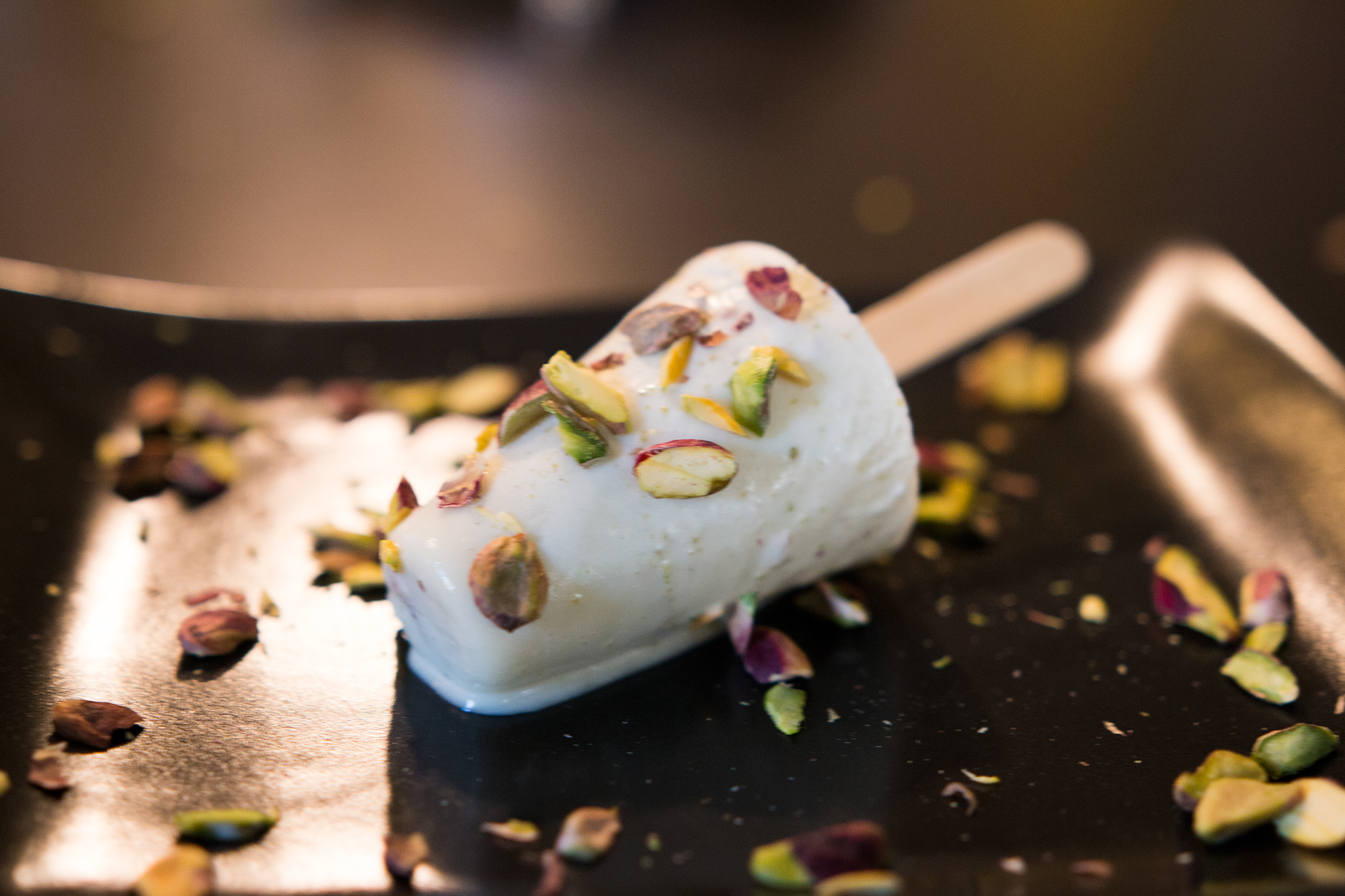 This recipe brings back a lot of memories – I devised an International tasting menu in 2011 and competed in Come Dine With Me Canada. While my menu featured tasty treats from around the world, I decided to end on a not too sweet and creamy note Pistachio Kulfi.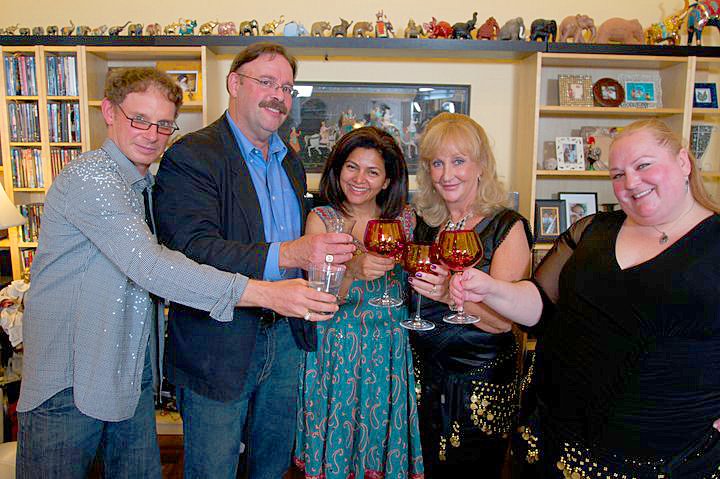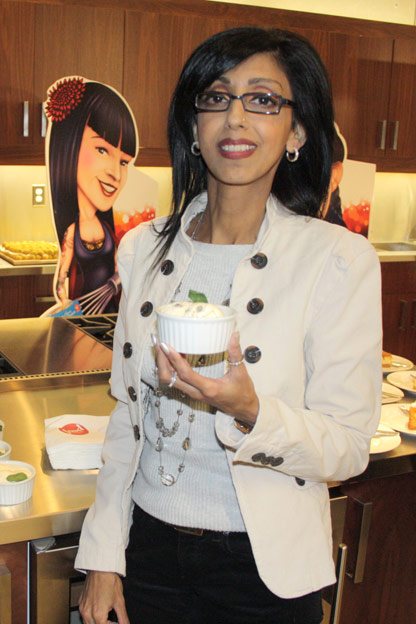 Making this Kulfi connected me to my good friend Rosy Banwait-Sobratree who had also made Kulfi on another reality TV show – we were bonded by our victories and our love for this frozen treat. Sadly Rosy passed away last year after a battle with cancer. There isn't a day that goes by that I don't think of her and I'd like to dedicate this post in her memory.
This recipe originated in India but has gained popularity all over the world. I've since made this recipe many many times. I invested in Kulfi moulds, make a large batch in advance for a party and then simply throw it into a bag to serve later. If you don't have a Kulfi mould, have no fear, this also works set in a popsicle mould, a cake pan or even tupperware. This is my shortcut version, I'm using whipped cream to get that creamy consistency and there is no cooking involved as well. You need to make sure that your equipment and ingredients are chilled so you don't drop the temperature of the ice-cream.
Ingredients
200 ml whipping cream
1 cup sugar
370 ml can Evaporated milk
Seeds of 3 cardamoms crushed
1/4 cup powdered pistachios
1/4 cup sliced pistachios
Green food colouring (optional)
Instructions
In a chilled mixing bowl, whisk the cream till thick and fluffy and add the sugar at intervals
Remove and scrape into another chilled bowl and refrigerate
In the same mixing bowl, whisk the Evaporated milk, cardamom seeds and powdered Pistachios
Add the tiniest bit of food colouring
Fold the cream into the Evaporated milk mixture
Pour into moulds and cover with a square of foil with a slit in it
Freeze for a half hour till semi set
Remove and add the sticks through the slits
Freeze for a few more hours or overnight till fully frozen
Remove from mold and serve
https://kravingsfoodadventures.com/pistachio-kulfi/