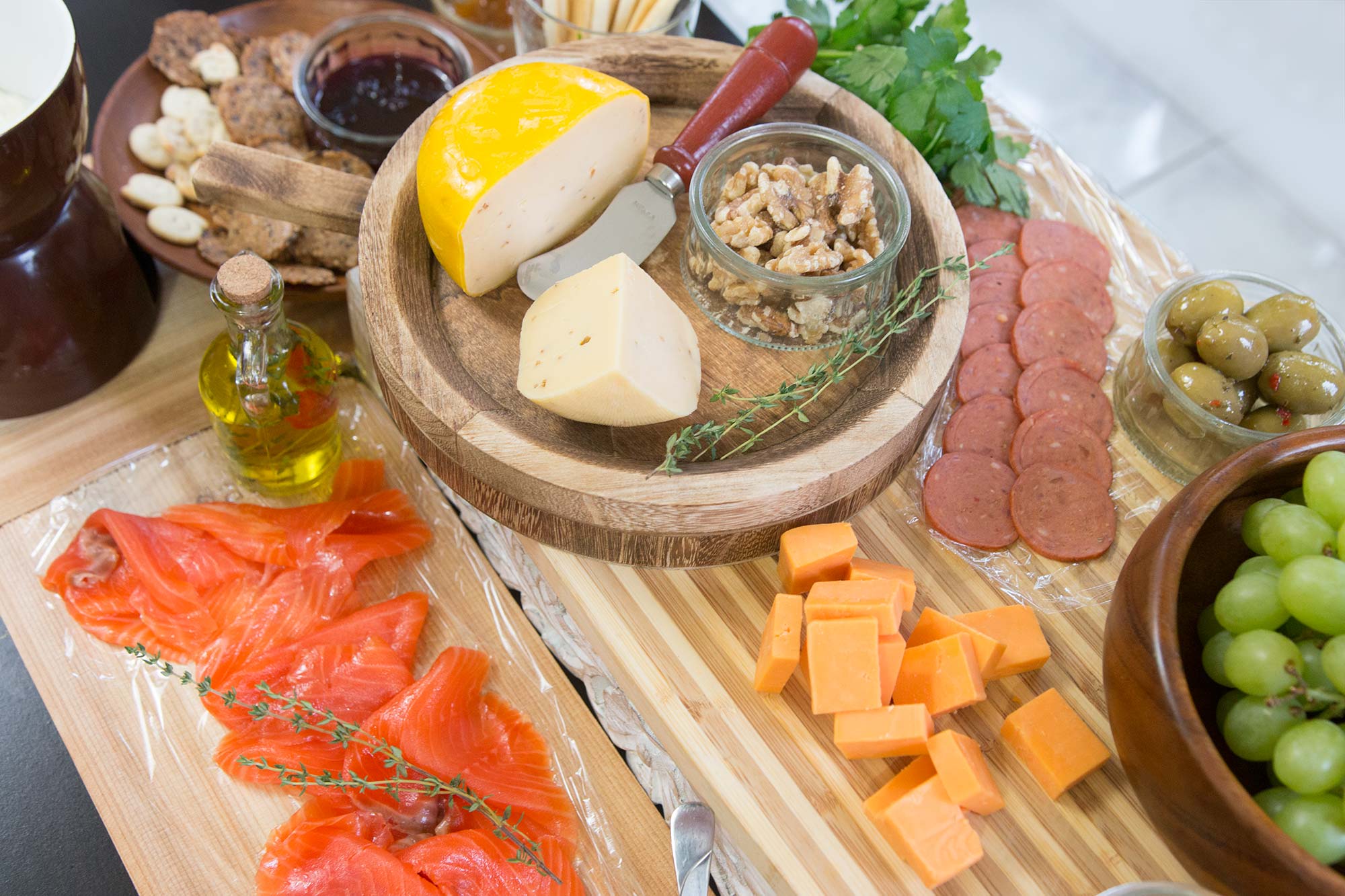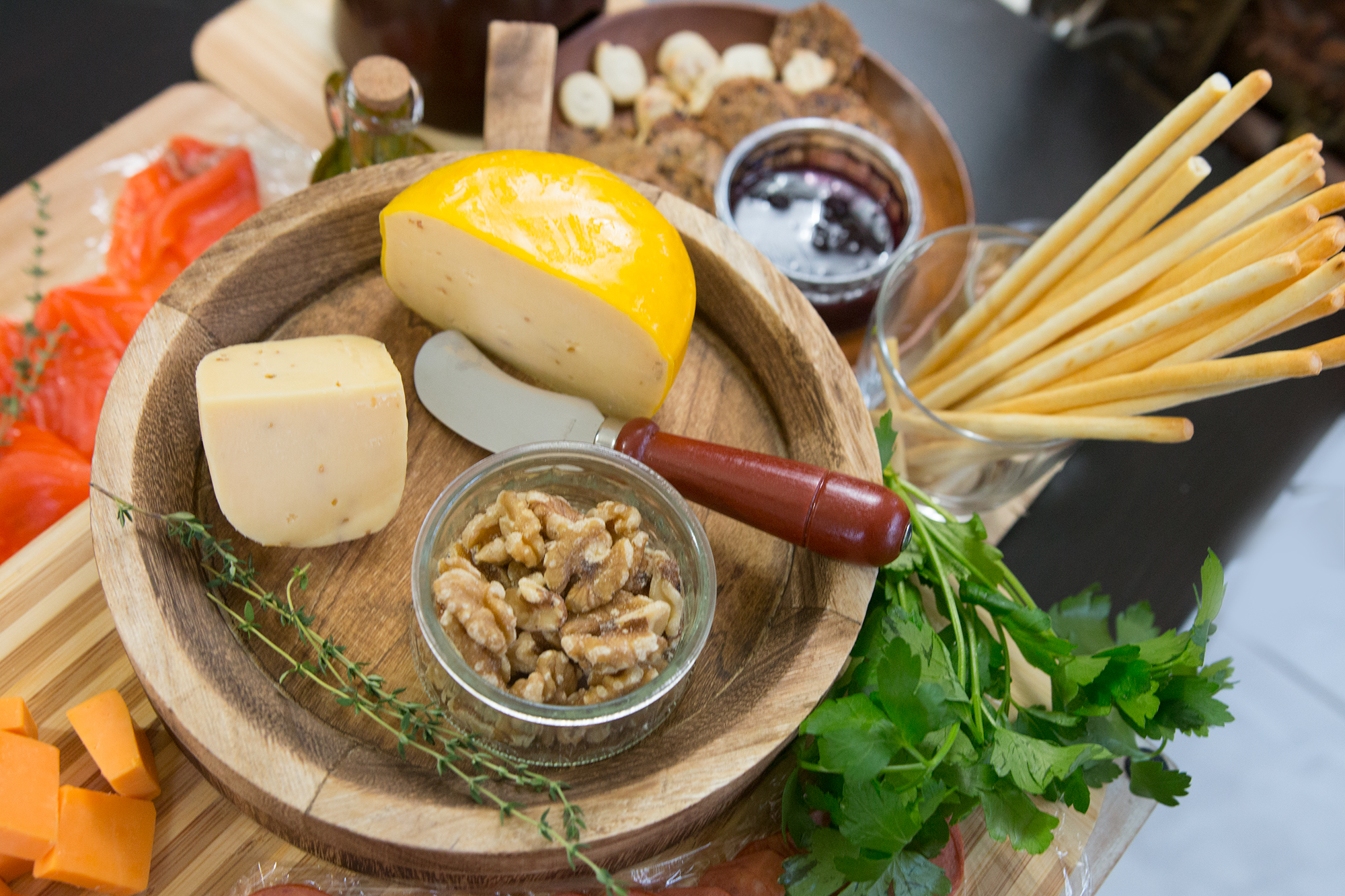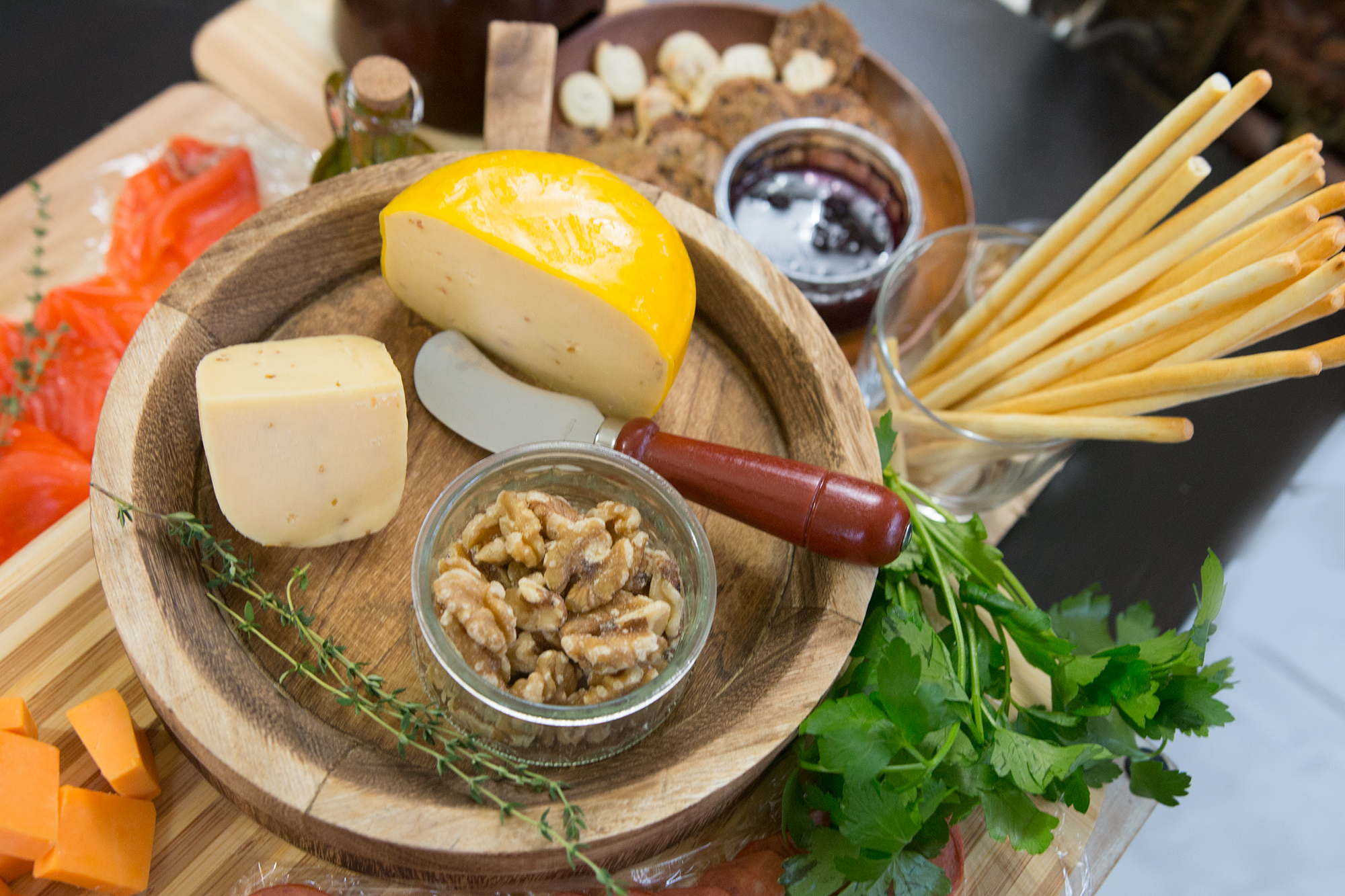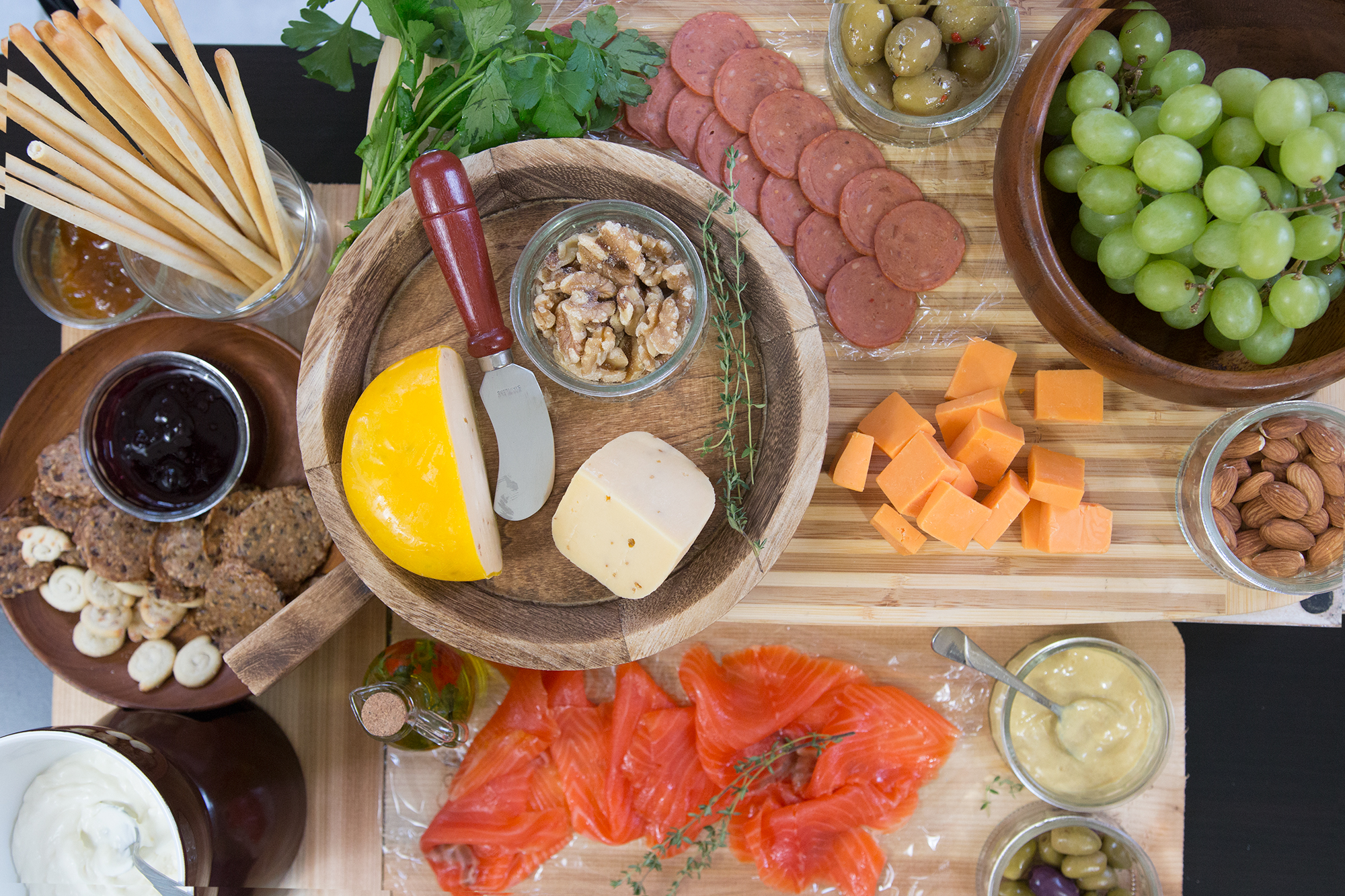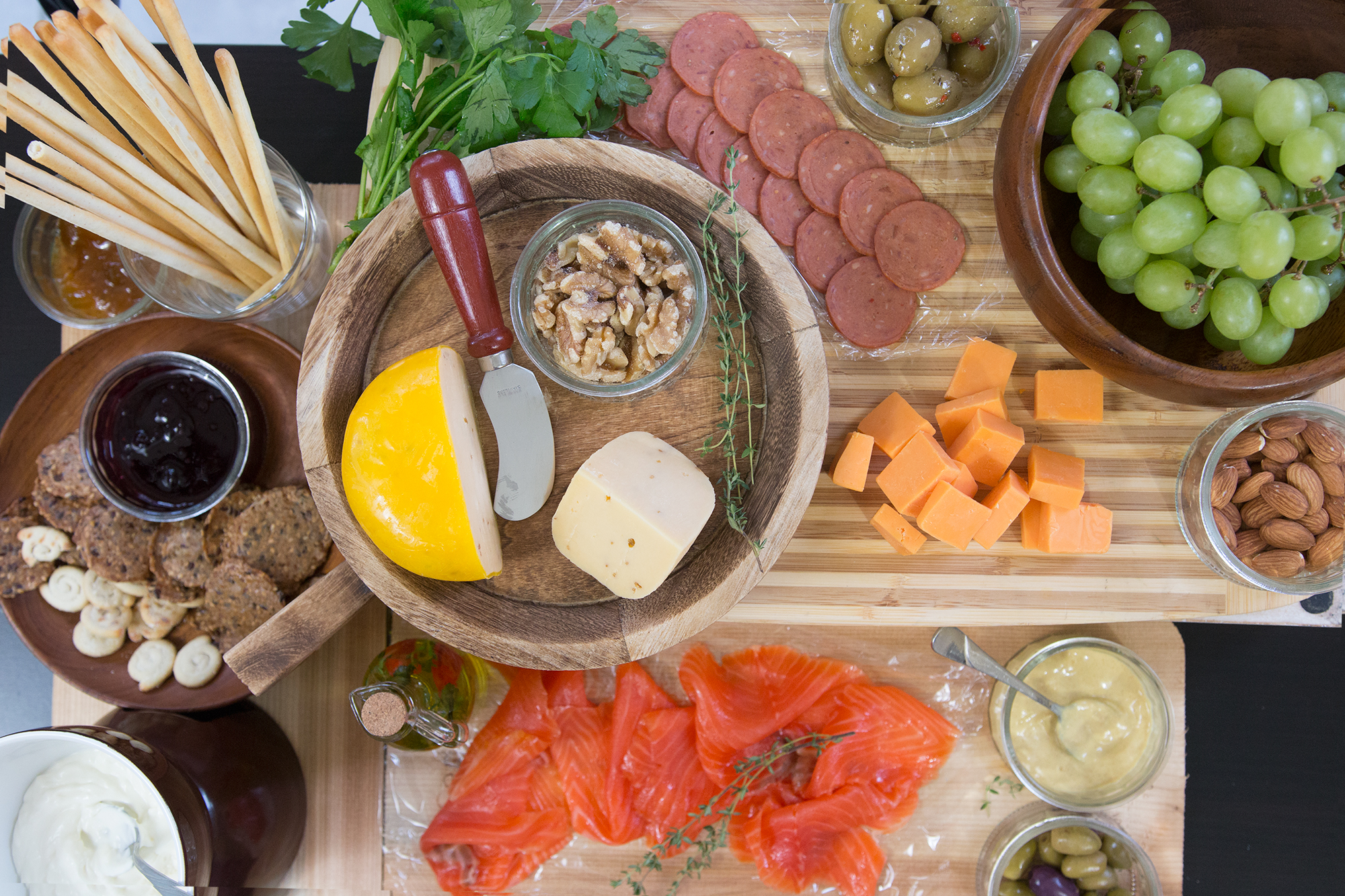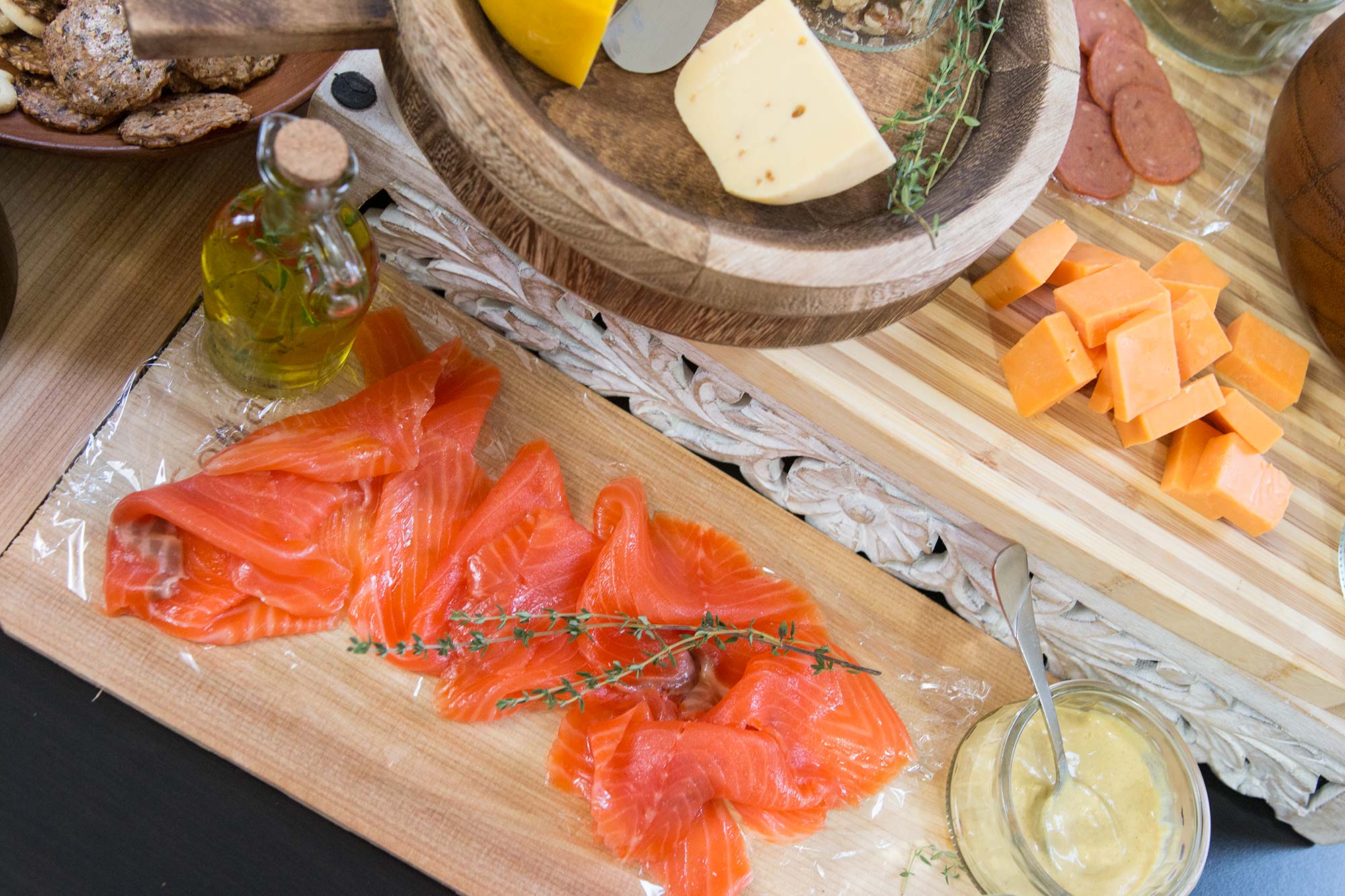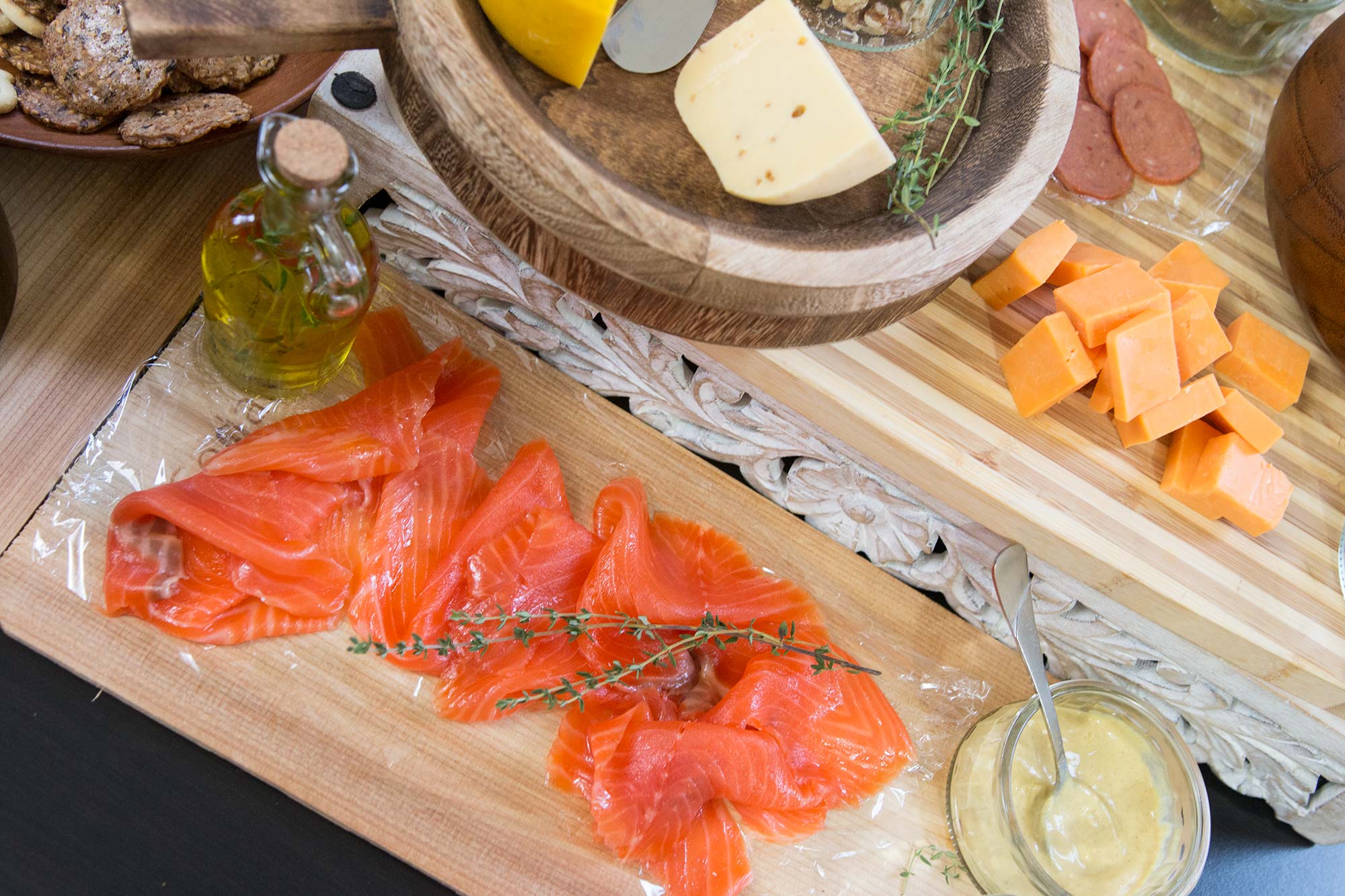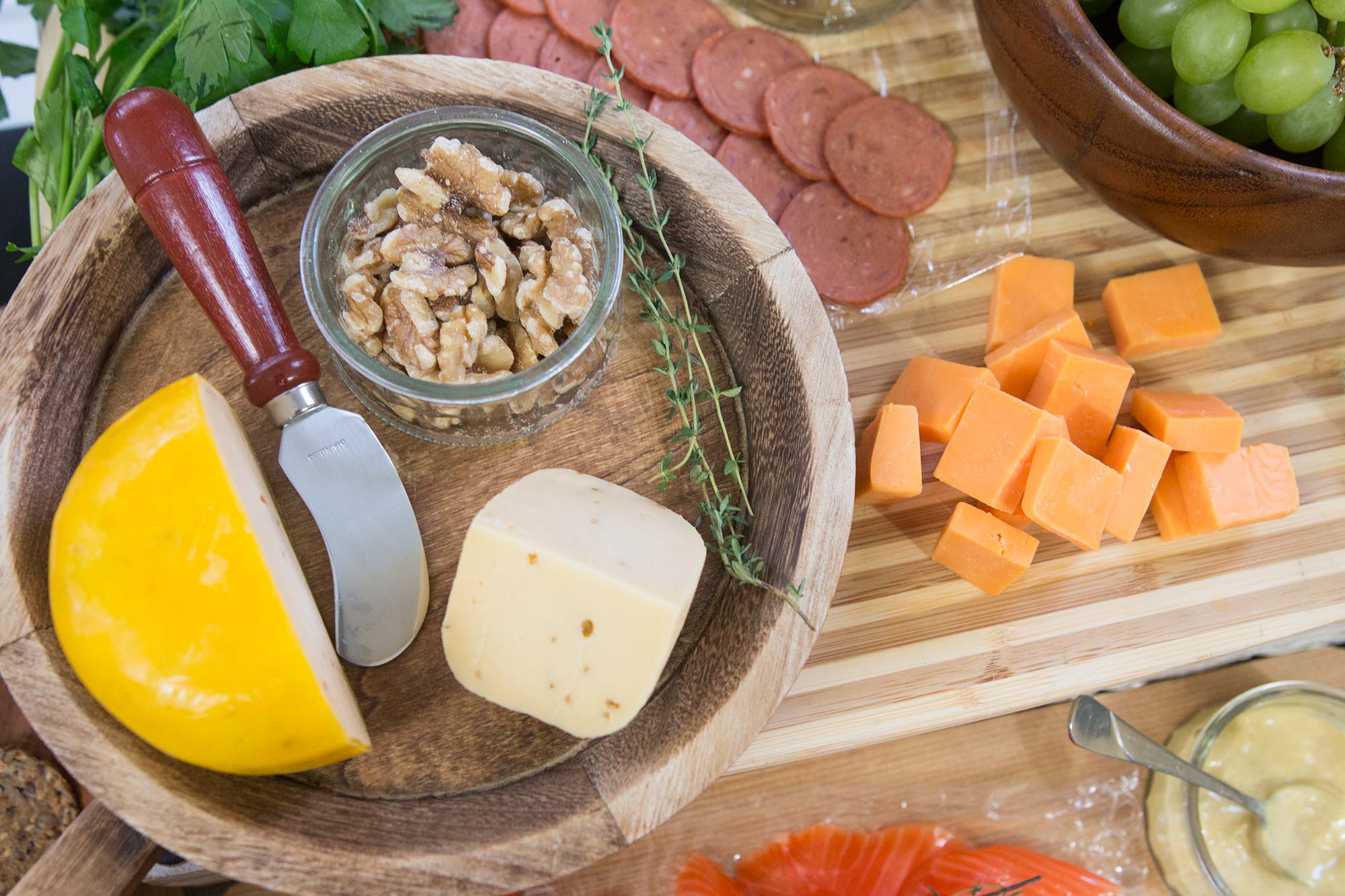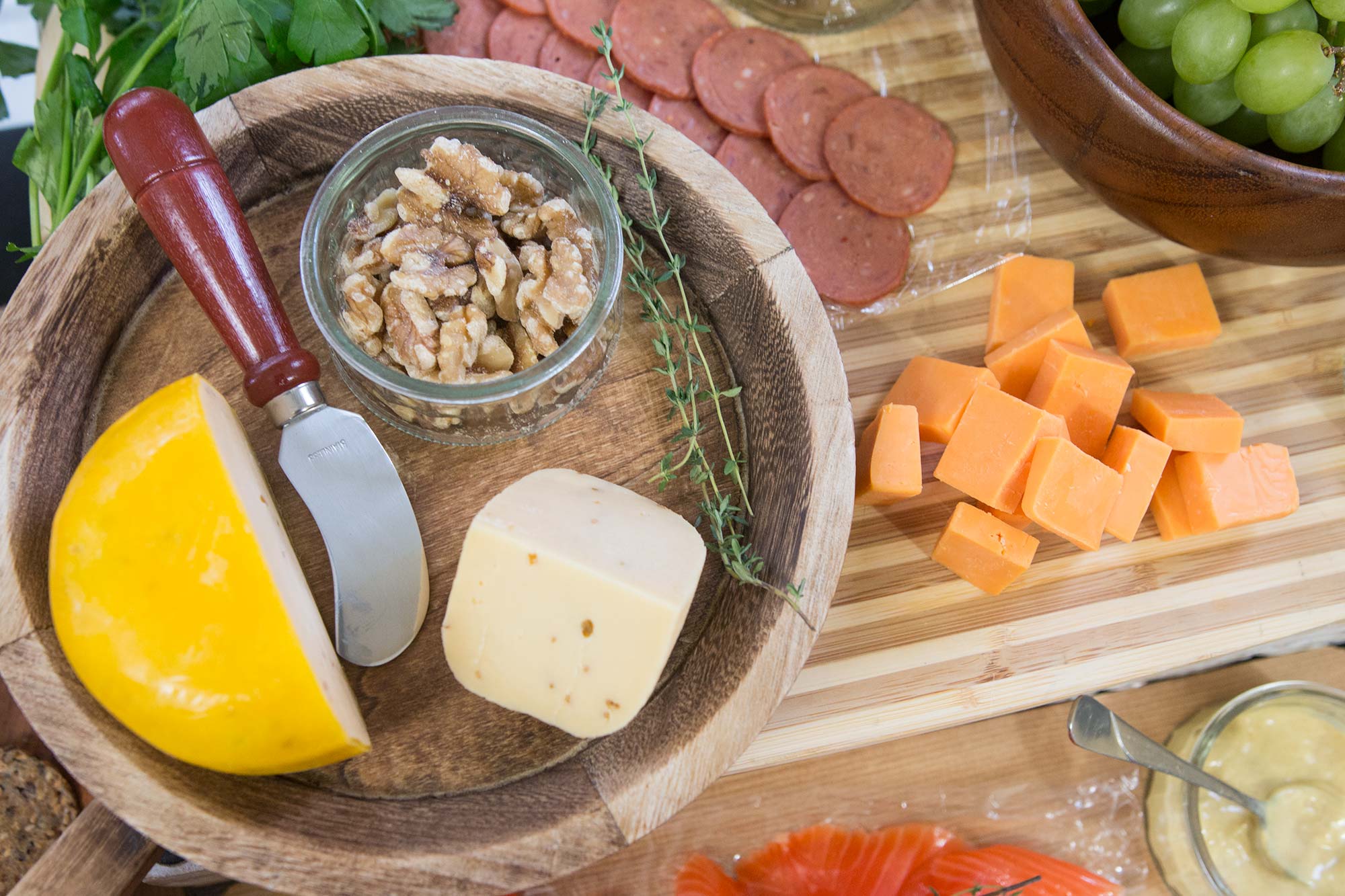 Our home is always open to our family and friends and impromptu visits are always appreciated – even though I can be a bit dramatic (Watch Video) I'm always prepared for last minute guests. This time though, I wanted to do something totally different – a last minute Charcuterie & Cheese board with ingredients from my fridge and pantry. I'm going to fashion this display with random wooden objects from around my home. This is not a recipe post but an inspiration to make a marvelous display with itams and ingredients you already have in your fridge & pantry.
The first thing I did was gathered all my wooden bowls, boards and platters. Luckily I have a wide array of these things as I'm a bit of a pack rat. I'm going to turn a serving tray upside down to give me height and use a cutting board on top of it. I'm also going to use some cedar planks … these are inexpensive and you can buy them to smoke fish but they also make my composition look really exciting! I also have a couple of my mom's wooden bowls, these are literally from the 70's and will look amazing on the board.
A charcuterie board typically features an array of smoked meats mostly pork and a cheese board typically features a hard, medium and soft cheese. I love the DIY aspect to putting out a board, your guests can mix and match flavours the way they like. Because we don't eat pork, I'm going to showcase a beautiful Beef Pepperoni, and some gorgeous smoked Salmon with all the trimmings. For cheese I'm going to share a beautiful Dutch Cumin cheese we brought back from Amsterdam, some warm Goat cheese and the every popular Cheddar cubes. Now many Cheese board enthusiasts look down on the lowly Cheddar. If this is a family affair, kids and even my teenage boys love cheddar. If you put familiar ingredients onto your display, it will encourage the kids to come try this and other items off the board. Everything is going to be complimented with nuts, jams, olives, flavoured olive oil, mustard, fruit  & herbs and served with an array of crackers.
Here's what went onto my board
Cumin cheese & walnuts
Beef pepperoni
Fresh grapes
Olives
Cheddar cheese
Almonds
Smoked Salmon with a sprig of thyme
Oil – thyme and red chillies
Mustard
Olives
Fondue – Goat cheese
Crackers
Black currant jam
Breadsticks
Fig jam
Parsley