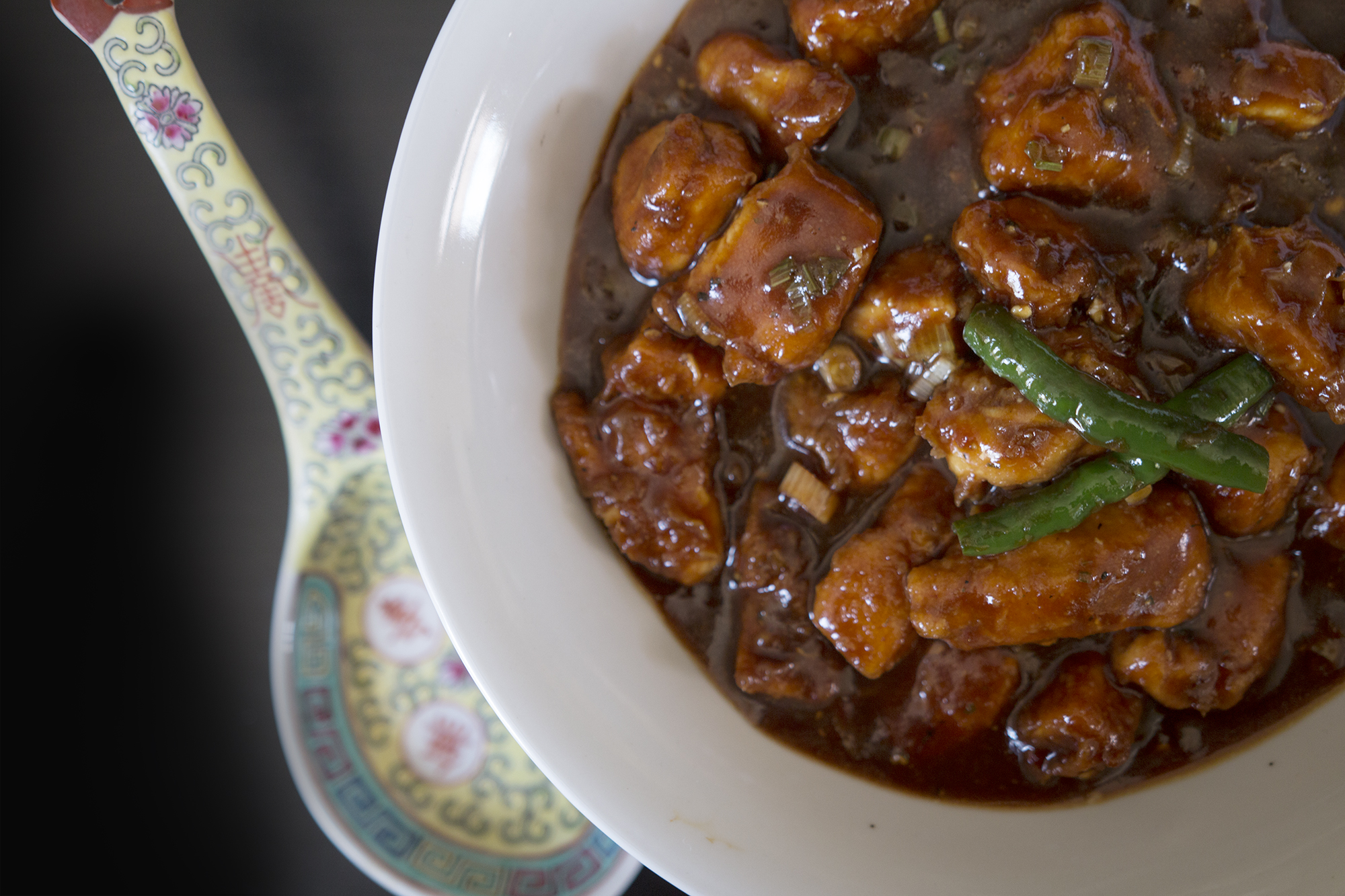 Watch my step-by-step video (coming soon)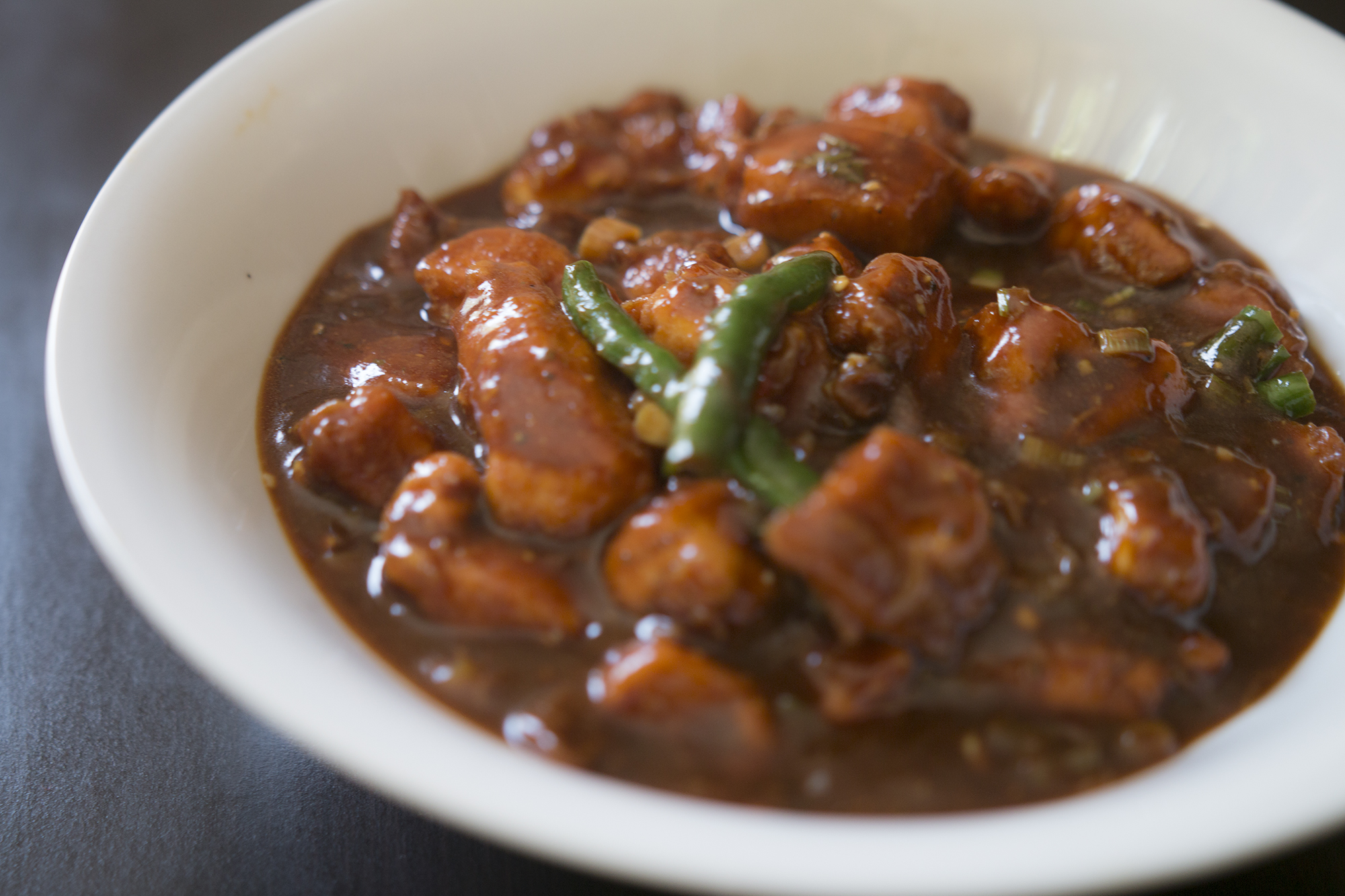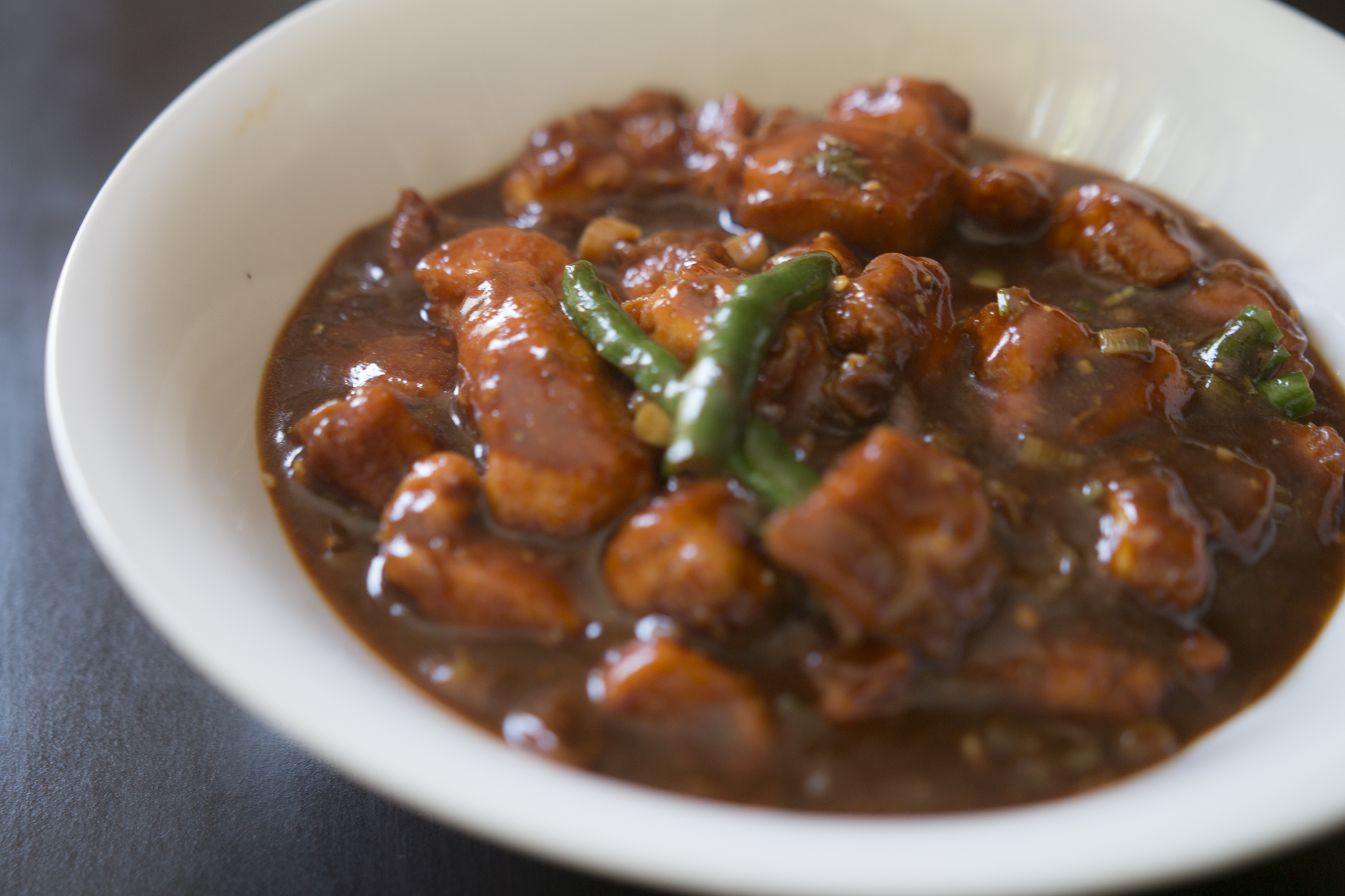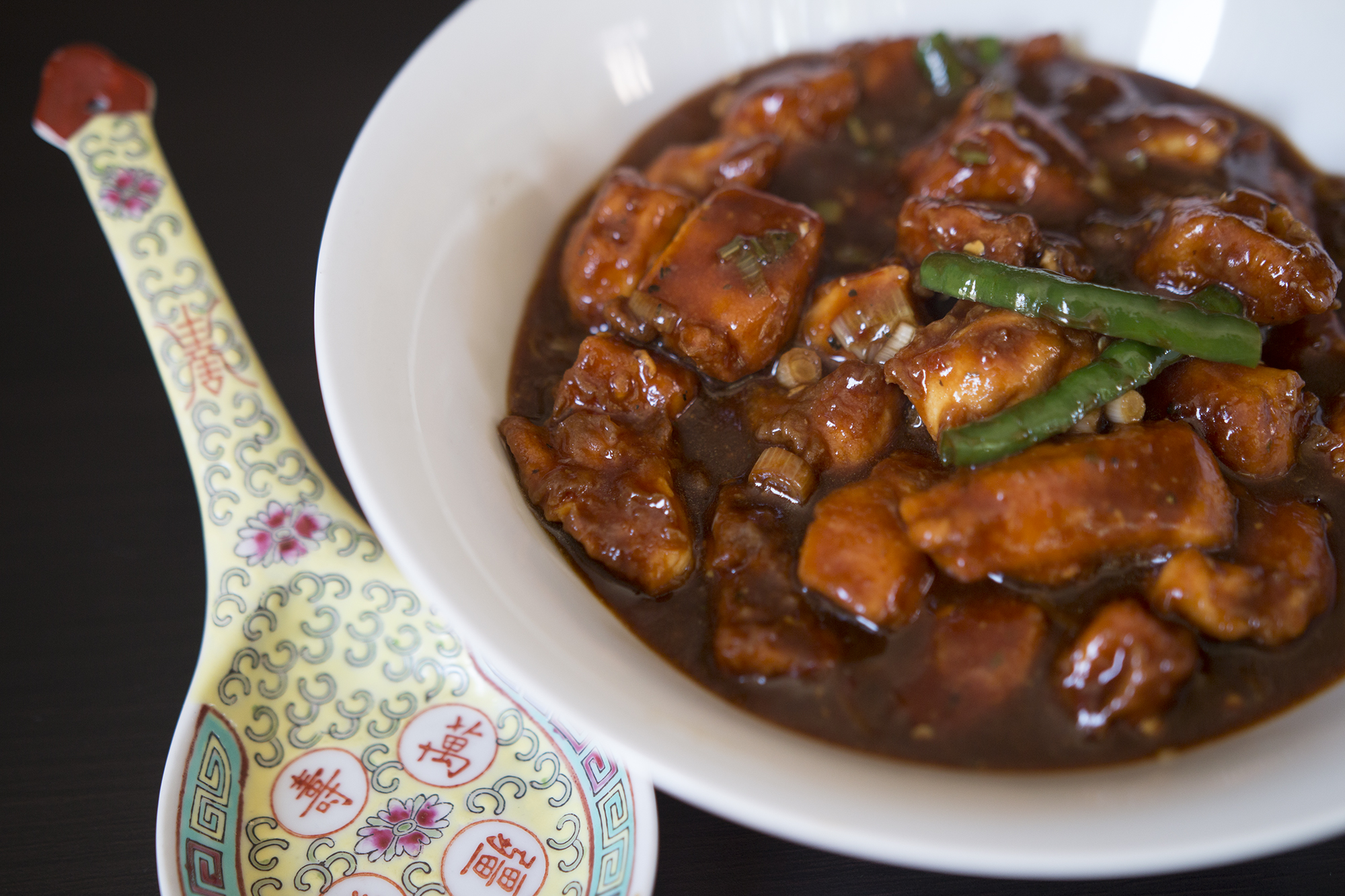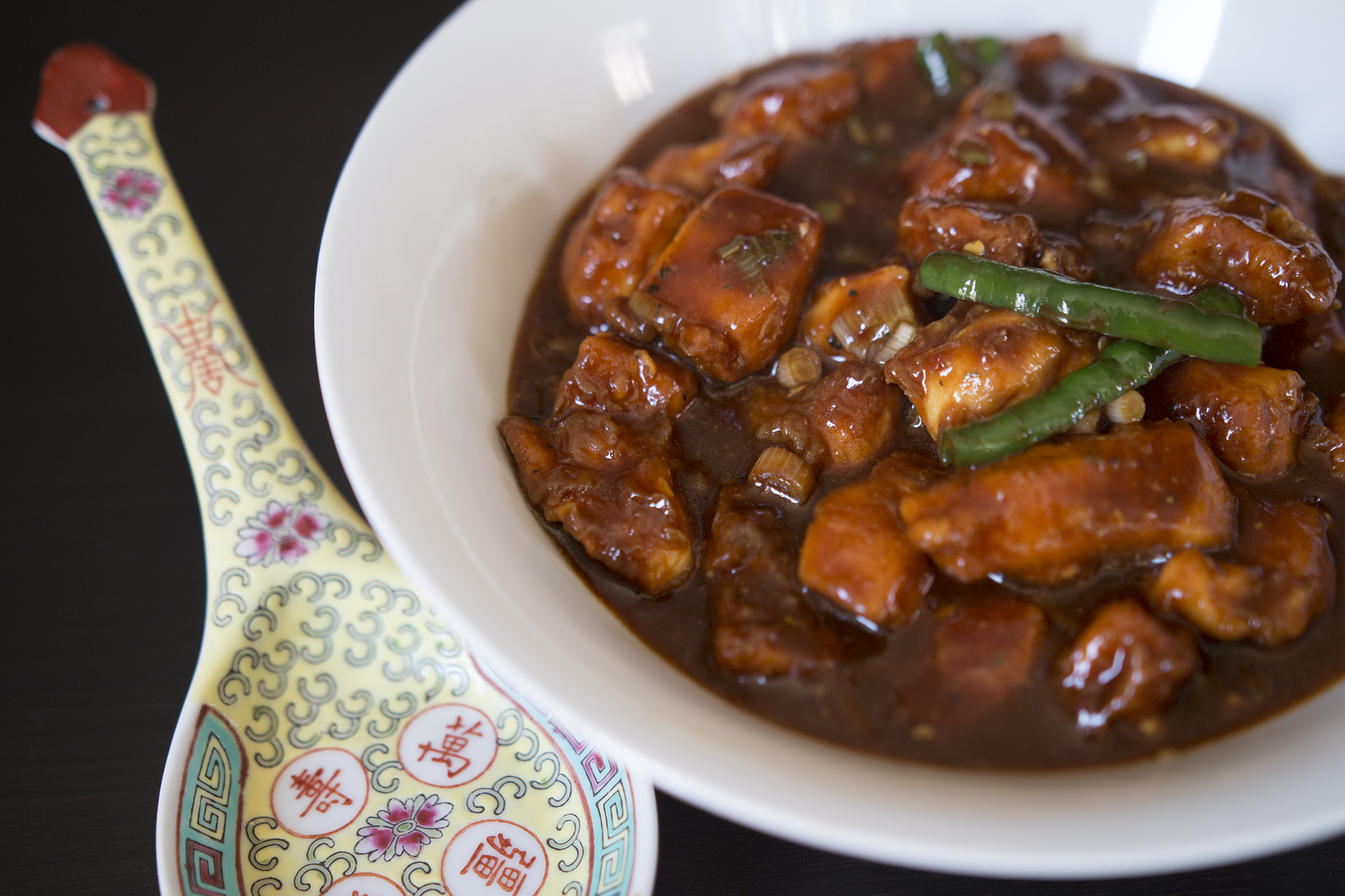 Chilli Chicken is insanely popular in Chinese restaurants, but this Indo Chinese recipe is one of the hottest items on the menu all over India. This quick and easy recipe will make a large bowl of this warm and flavourful gravy to eat with Fried rice or Noodles. This is my mom's special Chilli Chicken recipe. One of her favourite things to do was collect recipes in many journals that she would patiently write out by hand. After her passing, I sadly had to throw away many of those books as it would have been impossible for me to process them in my life time. This recipe was one of her special recipes and is written in many of her journals as well as is scribbled on some of my cookbooks.
Chilli Chicken is old Chinese favorite in all restaurants in India and IndoChinese style food is very popular. It's probably made a hundred different ways, and is packed with flavour. My mom made this for years and it used to be my younger brother's favourite. I've also been making this for a long time and my sons love it just as much today.
Like any Chinese recipe, the prep is quick so you need to make sure you have all your ingredients measured out and ready to go. I'm using 1 pound of boneless chicken that has been cut in small bite size pieces and will dump it into a simple batter of  Garlic paste, Soya sauce, Corn starch and some water. Add the Chicken pieces to the batter and when your oil is nice and hot deep fry these and keep aside. You want to make sure that you cook your Chicken long enough so the Chicken is cooked all the way through. The coating makes the Chicken crunchy but also helps the sauce adhere to the meat.
The gravy is simply prepared by heating some oil and sautéing Spring Onions and Green Chillies, together with Garlic paste, Soya sauce, 1 tsp of chilli paste and Vinegar. This also calls for some hot chicken stock and black pepper. The Chicken is simmered in this delicious gravy and thickened with a corn starch slurry. See the recipe below and also watch my step-by-step video.
[youtube-subscriber nickname=kravingsblog]
Chilli Chicken – Hakka style
Ingredients
1 pound chicken boneless breast or thigh cut in small cubes
4-5 spring onions - sliced(reserve leaves)
2 large green chilli sliced diagonally
2 tbsps garlic paste
1 1/2 tsp soya sauce
2 tsps corn starch
1 cup chicken stock
1 tsp chilli paste
Dash of vinegar
salt
1 tsp ground black pepper
2-3 tsps corn starch dissolved in a quarter cup of water.
Instructions
Add 1 tsp of the garlic paste, soya and cornstarch to the chicken and mix well.
Deep fry on high heat and keep aside.
In the same sauté pan heat some oil and sauté the spring onions, green chillies and garlic
Add a tsp of garlic paste, chilli paste, dash of vinegar and the stock. Bring to a boil.
Add salt if required.
Add a little soya and ground black pepper.
Add the dissolved corn starch.
Add all the cooked chicken and cook for another 30 - 40 seconds.
https://kravingsfoodadventures.com/chilli-chicken-hakka-style/