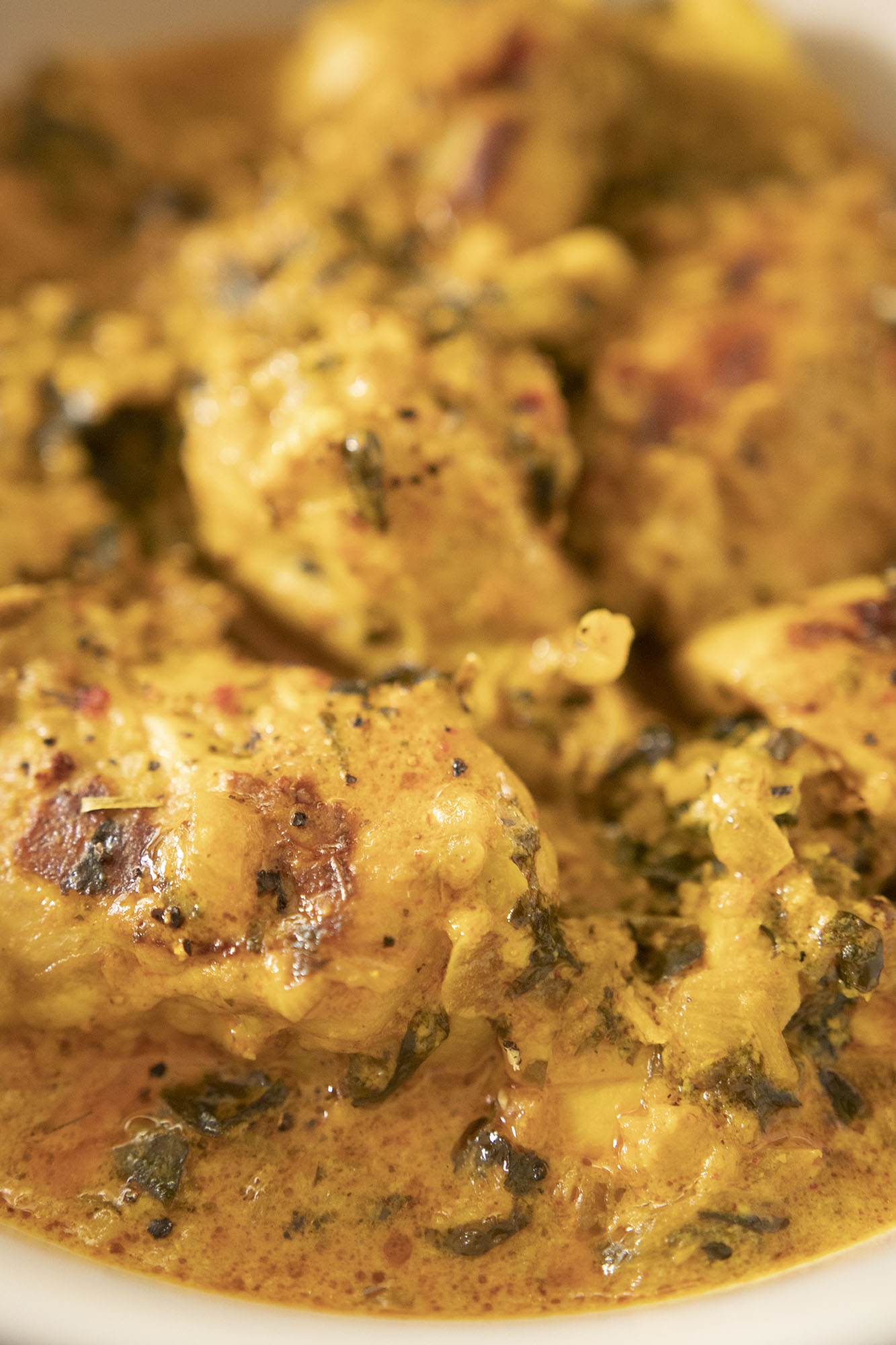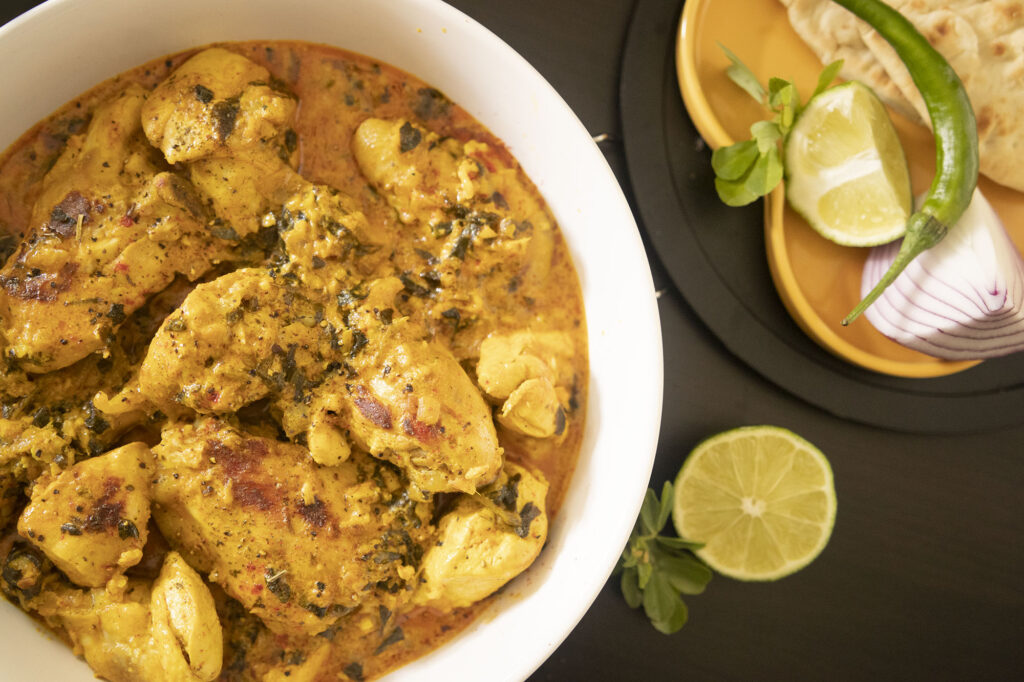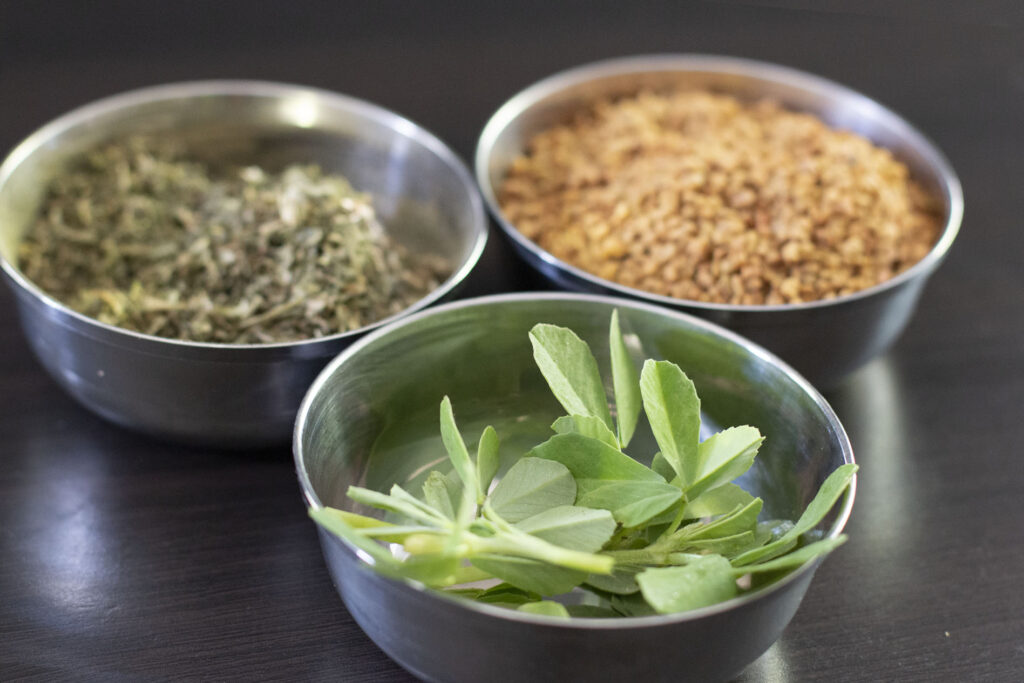 In this recipe Fenugreek of methi is used in 3 states – seeds, fresh leaves and dried leaves and is cooked together with mustard oil Turmeric and Chicken to make this golden flavourful curry.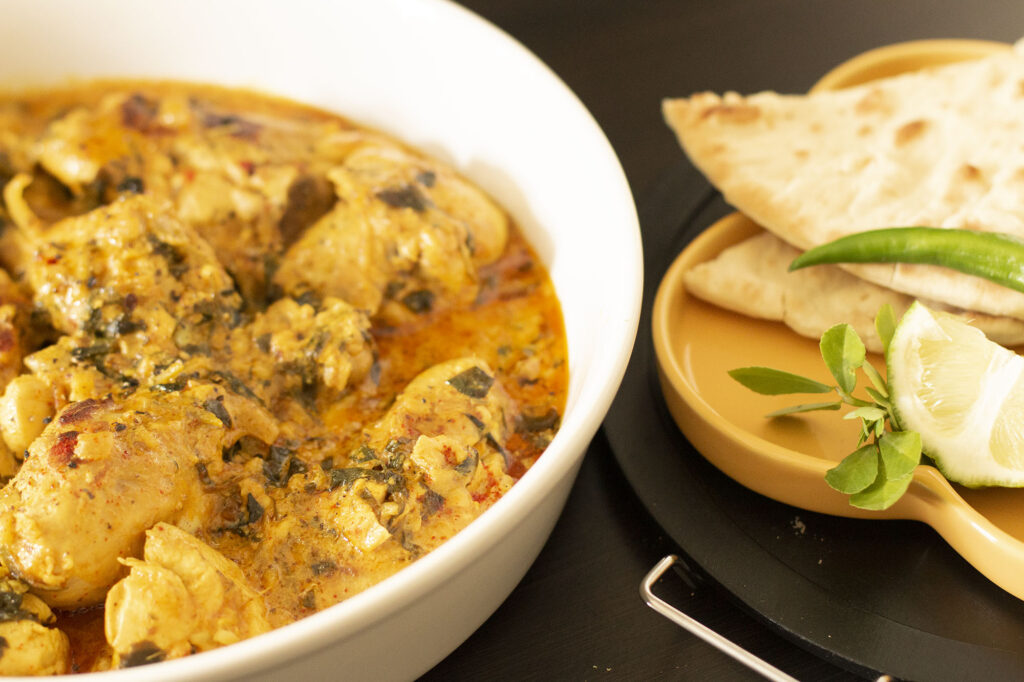 What fascinates me about Fenugreek (Methi in Hindi), is that the seeds are considered a spice, the leaves are considered a vegetable and when the leaves are dried, they are considered a spice! Inspired by Chef Sanjeev Kapoor's recipe, Chicken is simmered in a delicious blend of three states of Fenugreek – the seeds, the leaves and the dried spice together with yogurt and sour cream, turmeric and red chilli powder till tender. This is a deliciously mild curry perfect for those that love a curry but cannot handle spice.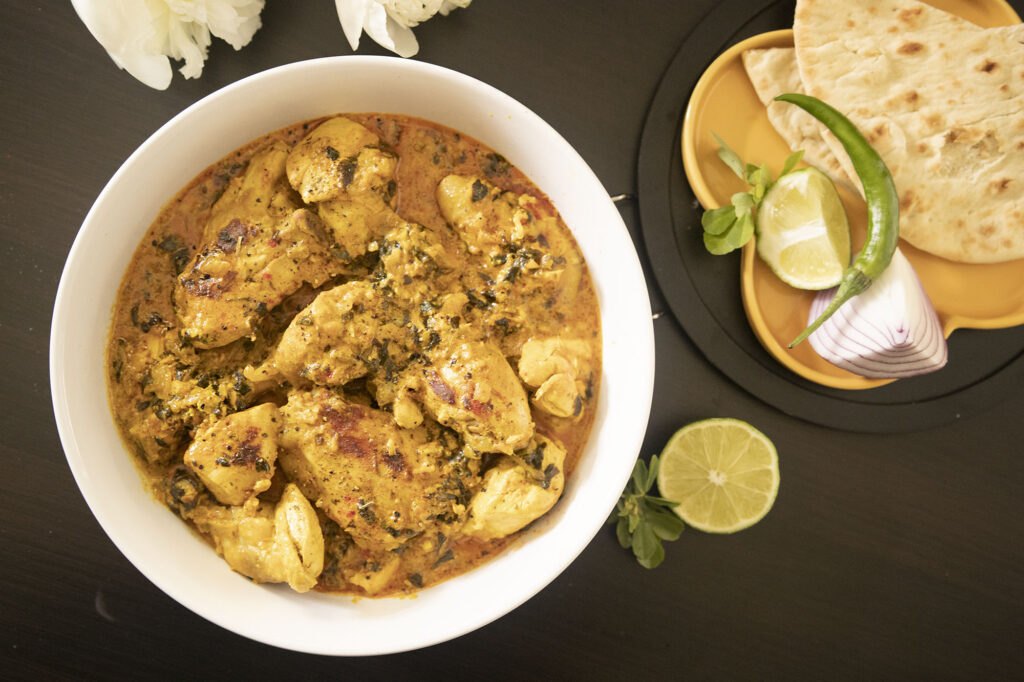 I'm using a whole and delicious Ontario chicken for this recipe. As mich as possible, I like to buy my birds whole. I find that breaking them down at home is more hygenic and also I can use all the bony parts of the chicken to make a delicious stock. Watch my mom break down a chicken – click here!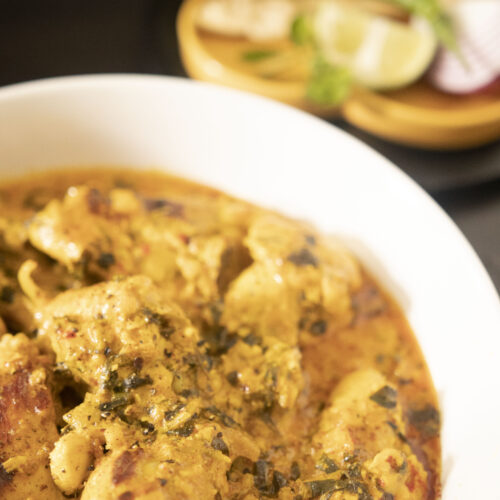 Murgh Methi
Ingredients
Marinate Chicken
3

pounds

– 1.3 kg chicken with bone

1

cup

yogurt

1

cup

sour cream

1

tsp

dried Fenugreek

Kasuri Methi

Salt & Pepper
Gravy
2

tbsps

Mustard oil

2

tbsps

regular oil

1/2

cup

red Onion finely chopped

3

– 4 tbsps each chopped ginger and garlic

2

tbsps

minced green Chillies

1

tsp

red Chilli powder

1

tsp

turmeric powder

1

tsp

Methi seeds crushed

2

cups

chopped fresh Fenugreek
Instructions
Add salt, pepper, dried fenugreekm sour cream & yogurt to the chicken and keep aside

In a saute pan add 2 tbsps each of mustard oil and regular oil

Saute the onion followed by the chopped ginger and garlic, followed by the green chillies

Add the chilli and turmeric powders and the crushed fenugreek seeds

Add the chopped fresh Fenugreek

Add a bit more Oil

Add in the chicken and fold in

Cover and cook for 30 mins, stirring at intervals

Add water if required