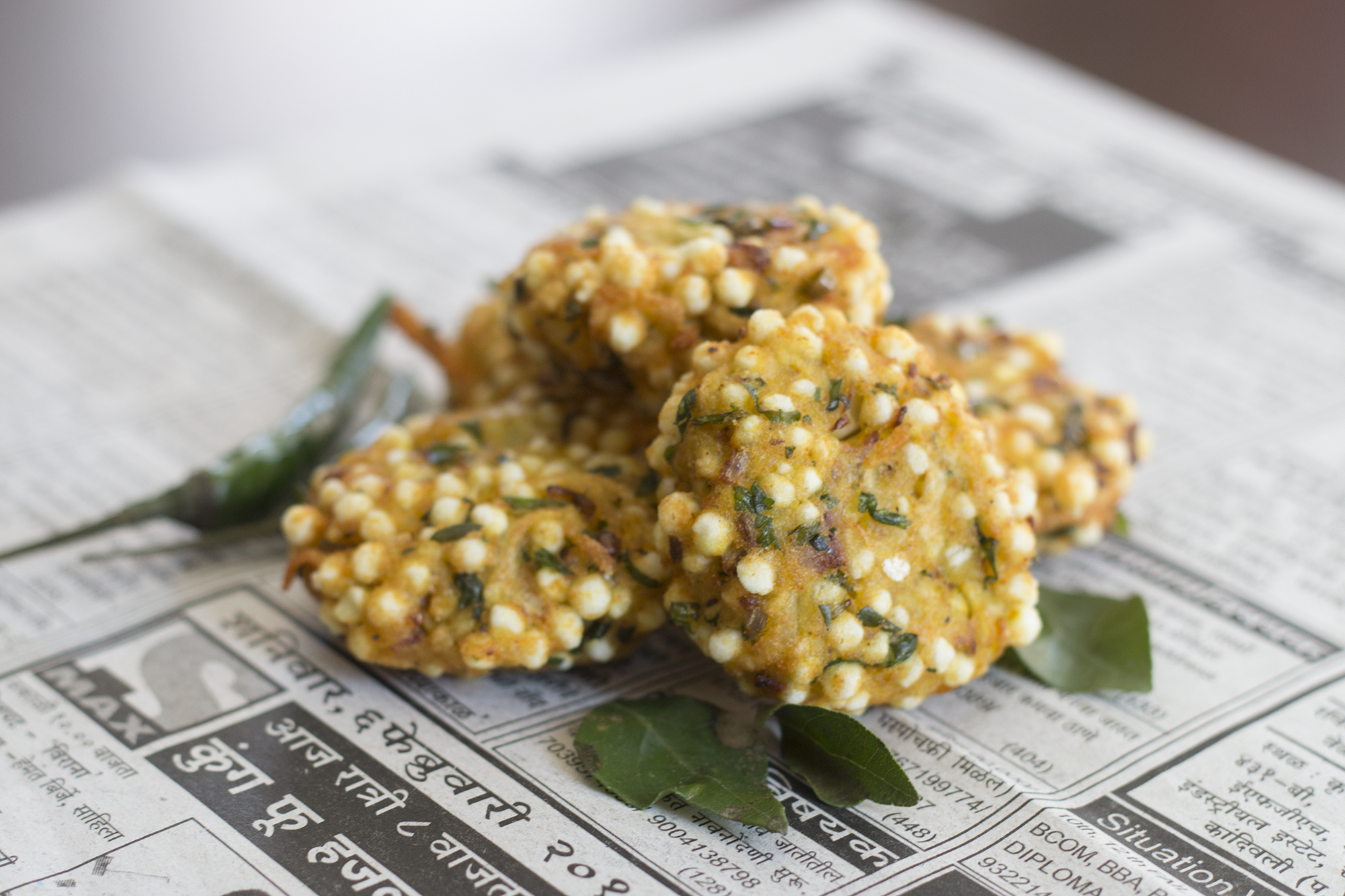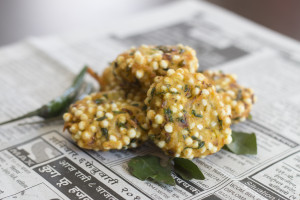 Sabudhana wadas are an incredible Indian street food snack that hails from Maharastra that  is vegetarian and also gluten free. In North America, tapioca is all the rage from Tapioca snacks to bubble tea. In India Sabudhana or Tapioca pearls have been enjoyed for generation as a snack, breakfast food and even in desserts. This vada is sold by street vendors and stores selling savoury snacks and is very popular for it's taste and crunch. Although it's typically enjoyed at a tea time snack, it can also be served at a party and is certainly very impressive looking with it's Sago pearl studded exterior.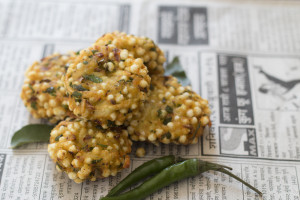 I'm excited to share my recipe for this tasty treat that uses a combination of cooked mashed and raw grated potato to enhance the crispiness and flavour. To prepare to make these pre soak 1 cup of the Sago or Tapioca pearls overnight or at least for an hour.
Sabudhana Vadas – Tapioca Pearl & Potato patties
Ingredients
2 potatoes, one grated and the other boiled and mashed
2 tbsps Rice flour
1/2 tsp each Cumin, Chilli and Turmeric powder
1/4 cup finely chopped red Onion
2 green Chillies
2 tbsps finely cut curry leaves
1/4 cup chopped Coriander
Salt & Pepper
1 cup Tapioca pearls, soaked and drained
Instructions
Mix all the ingredients together and form into patties using damp hands
Deep fry for 2-3 minutes on each side to ensure the patty is cooked all the way through.
https://kravingsfoodadventures.com/sabudhana-vadas-tapioca-pearl-potato-patties/