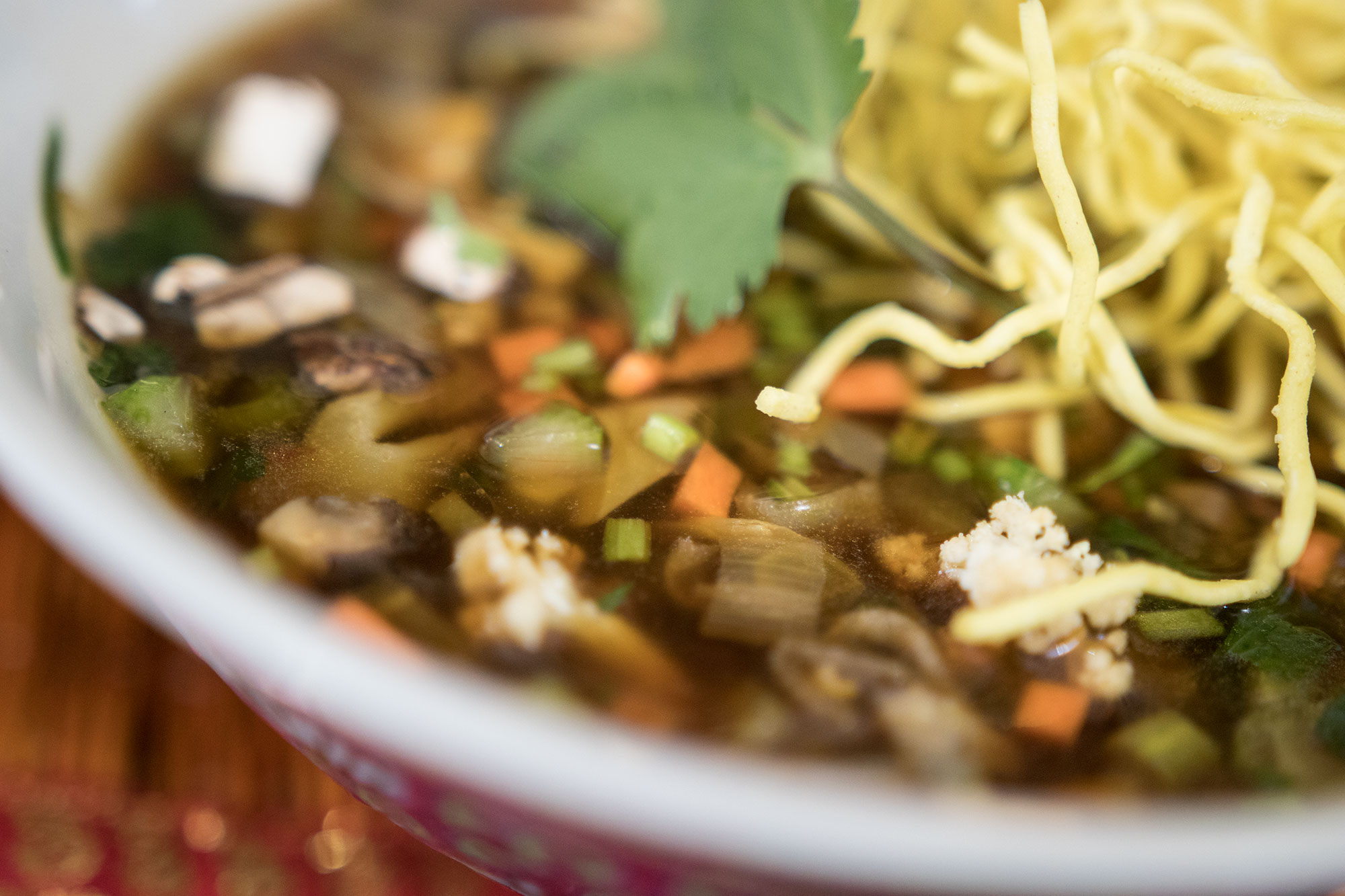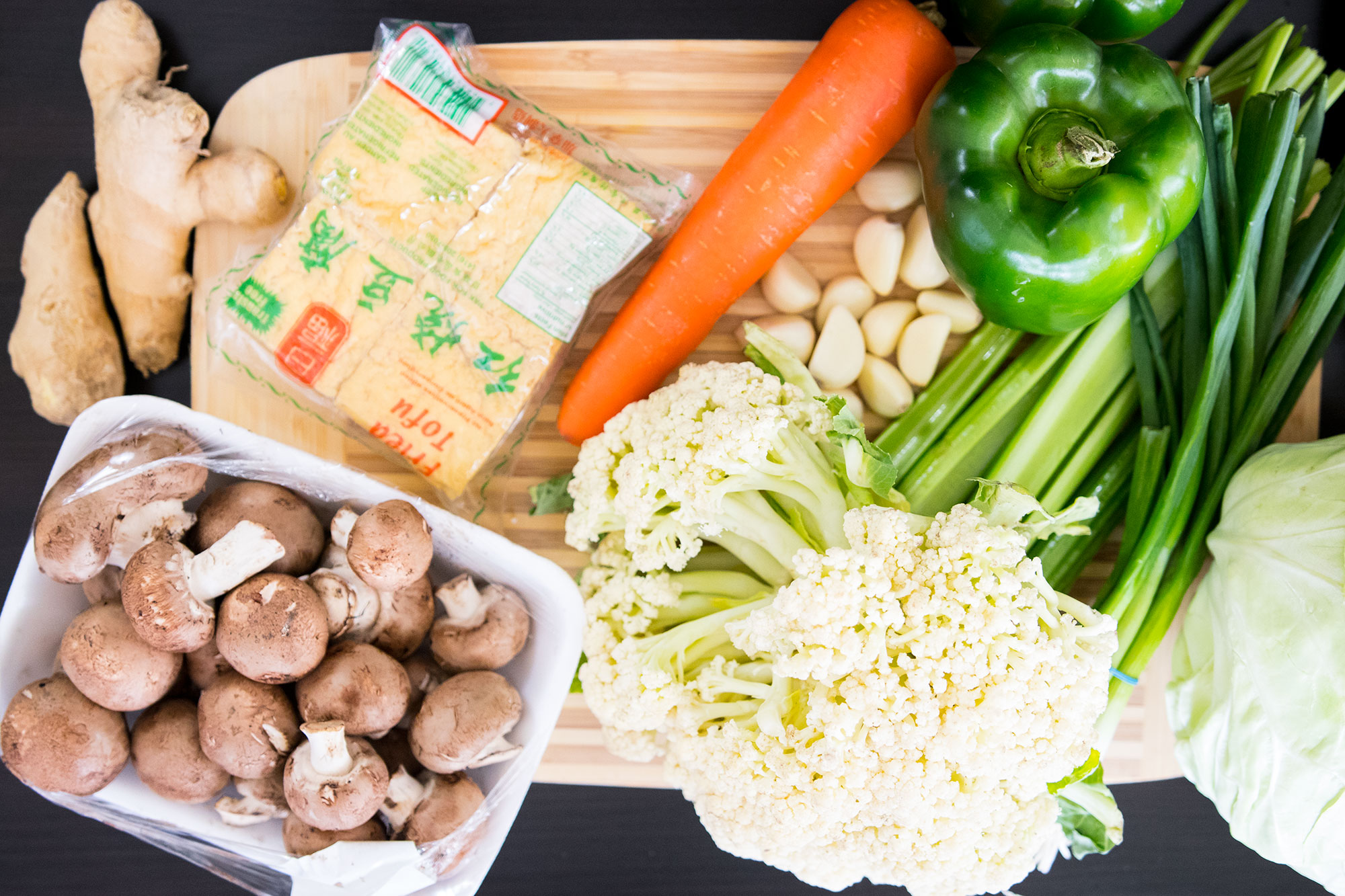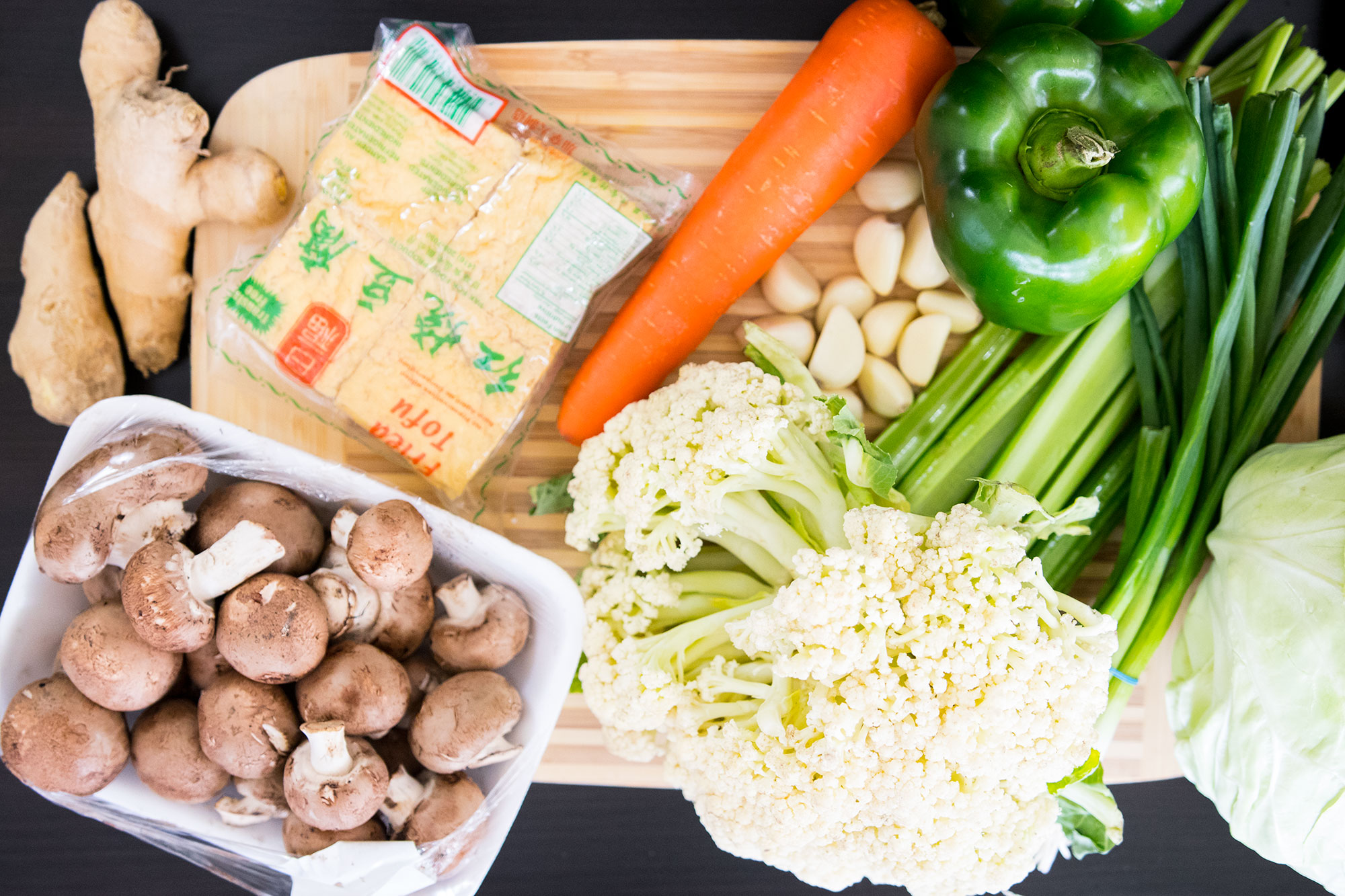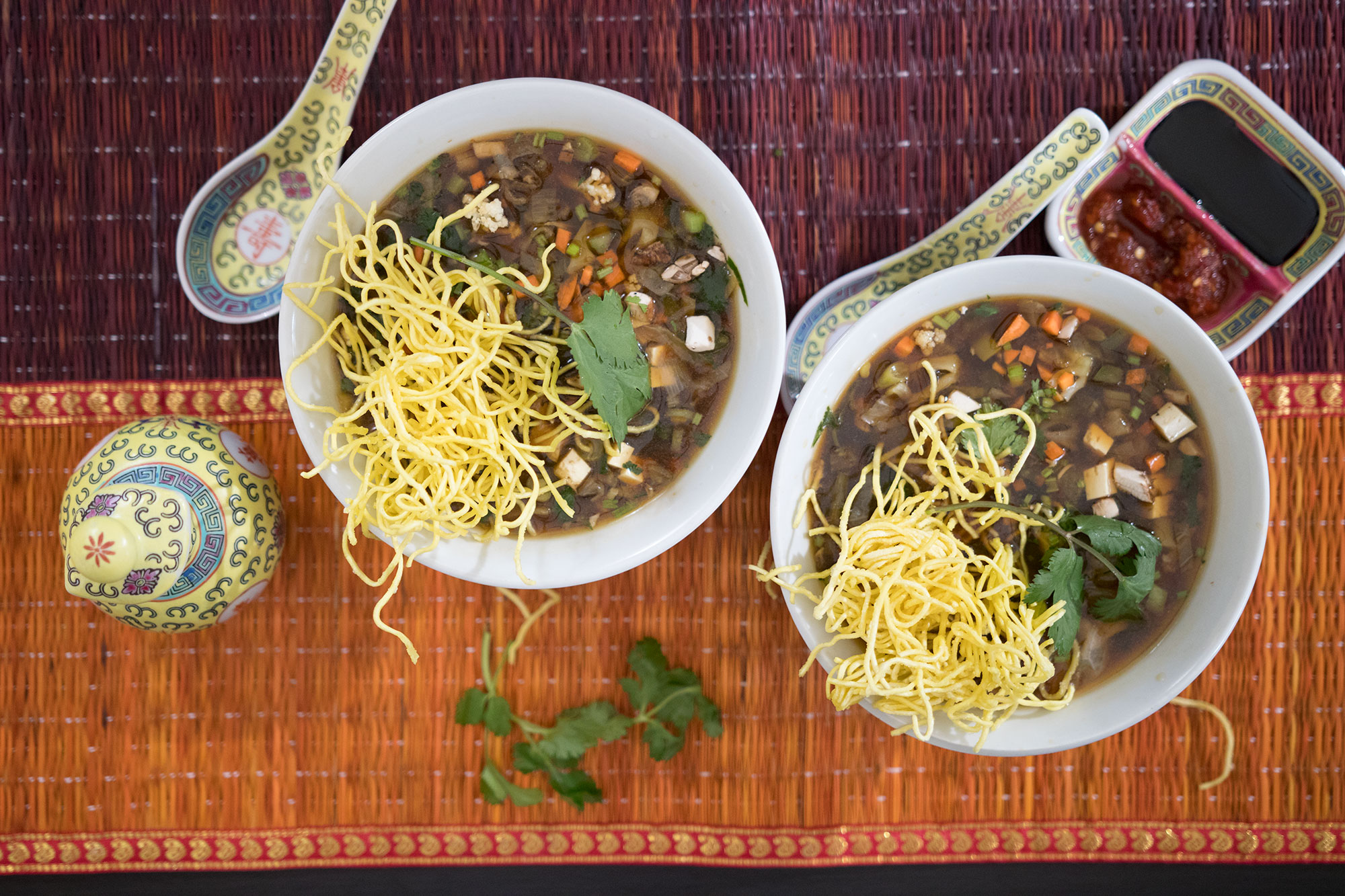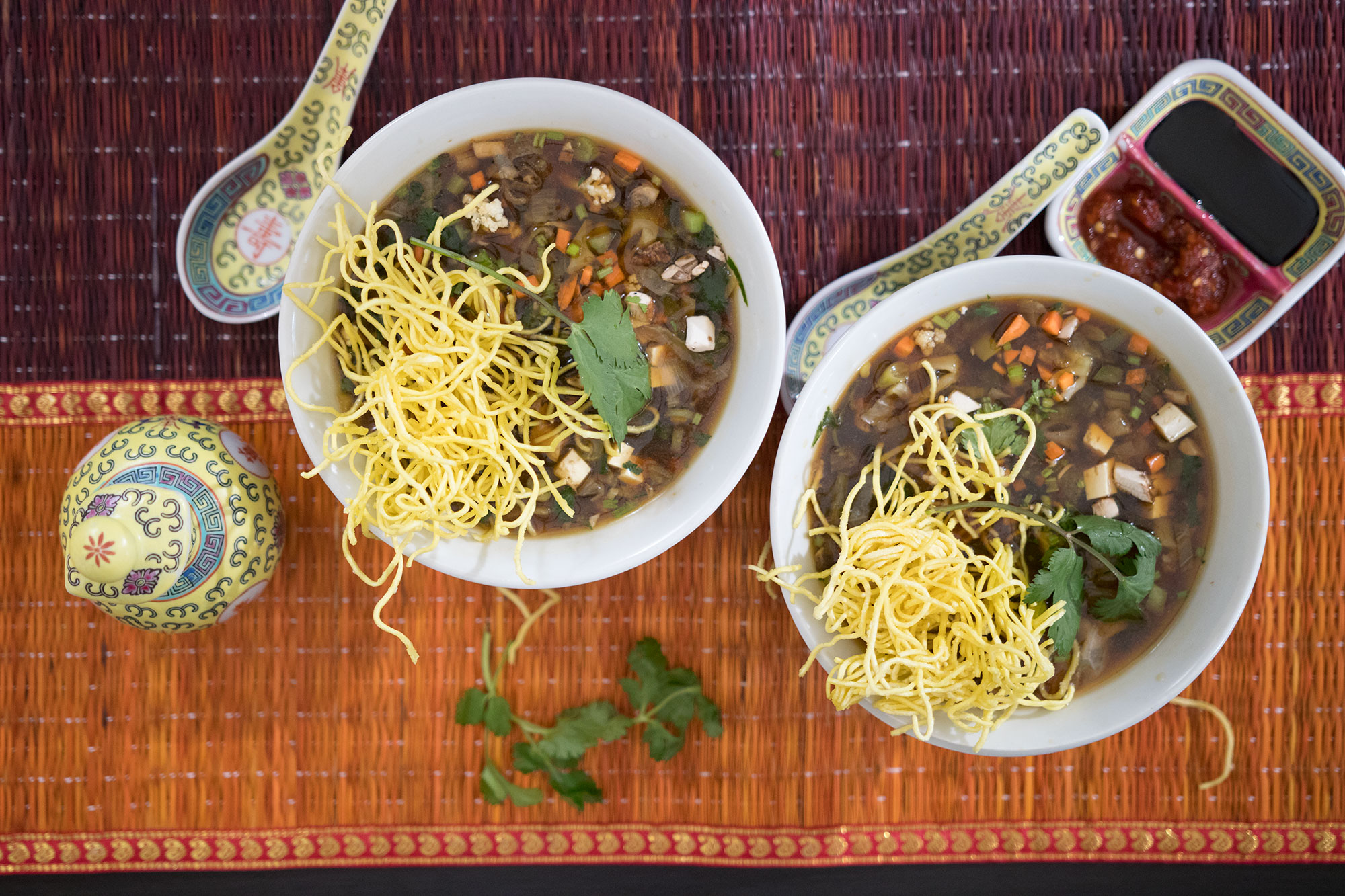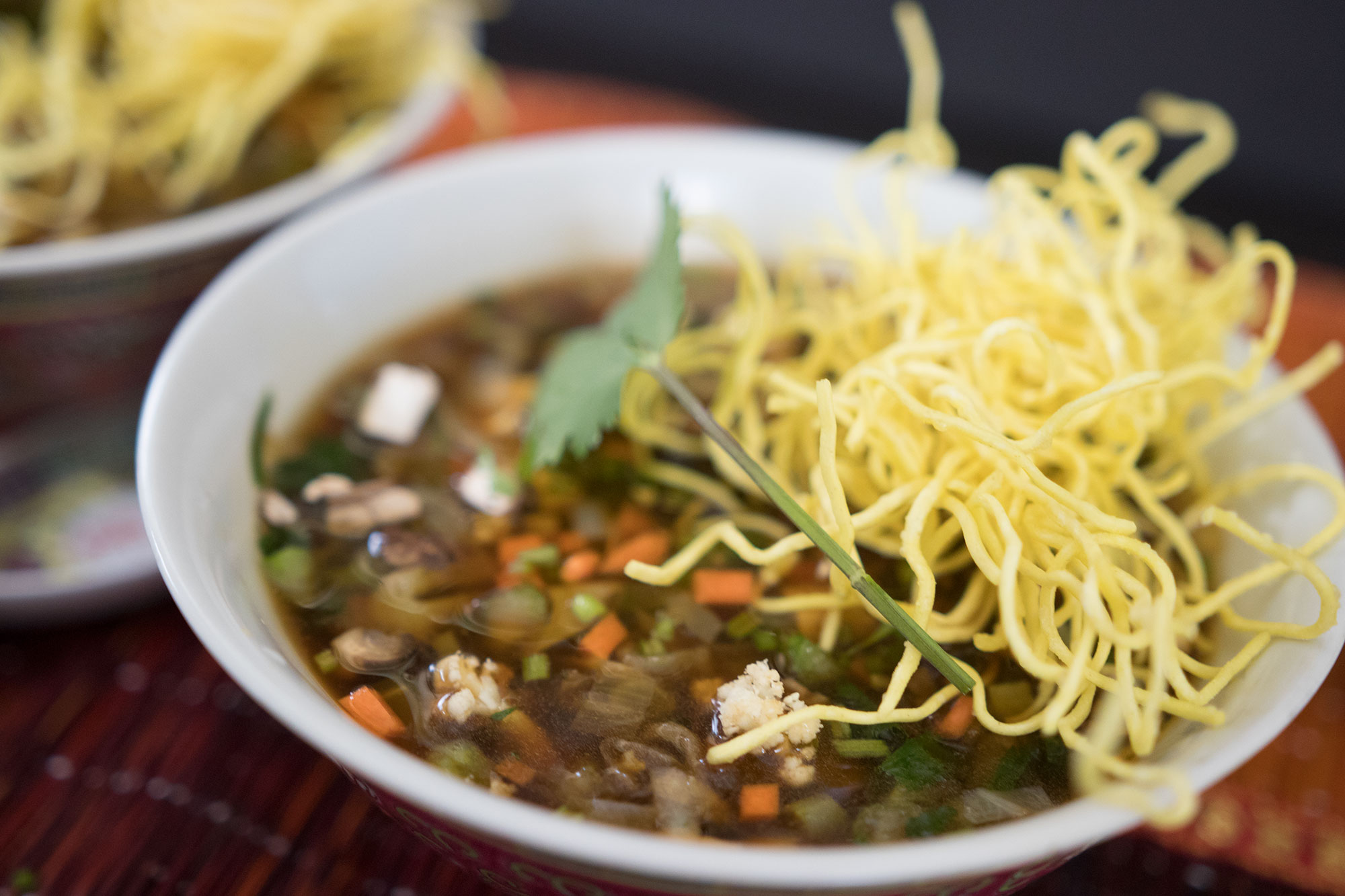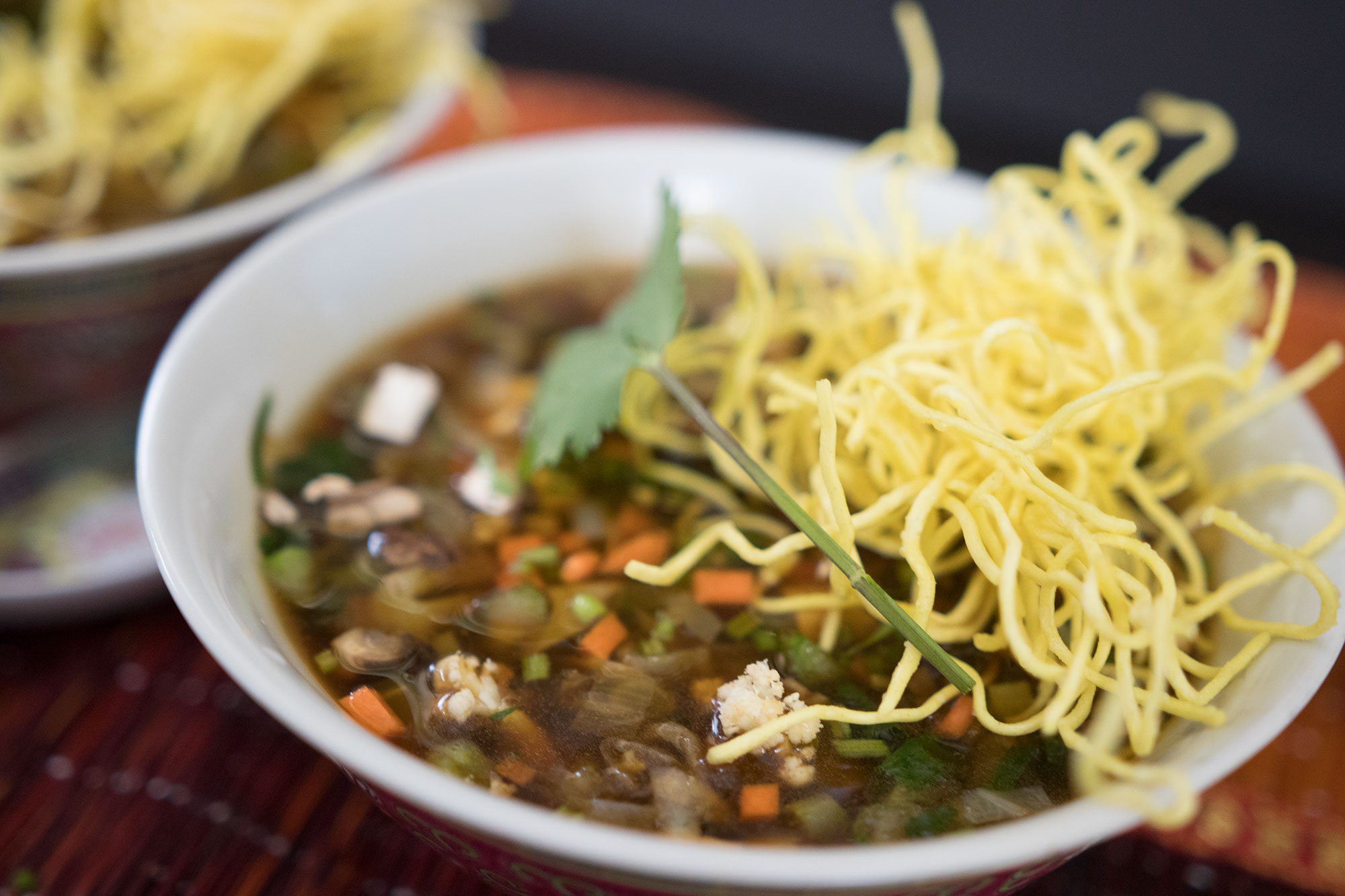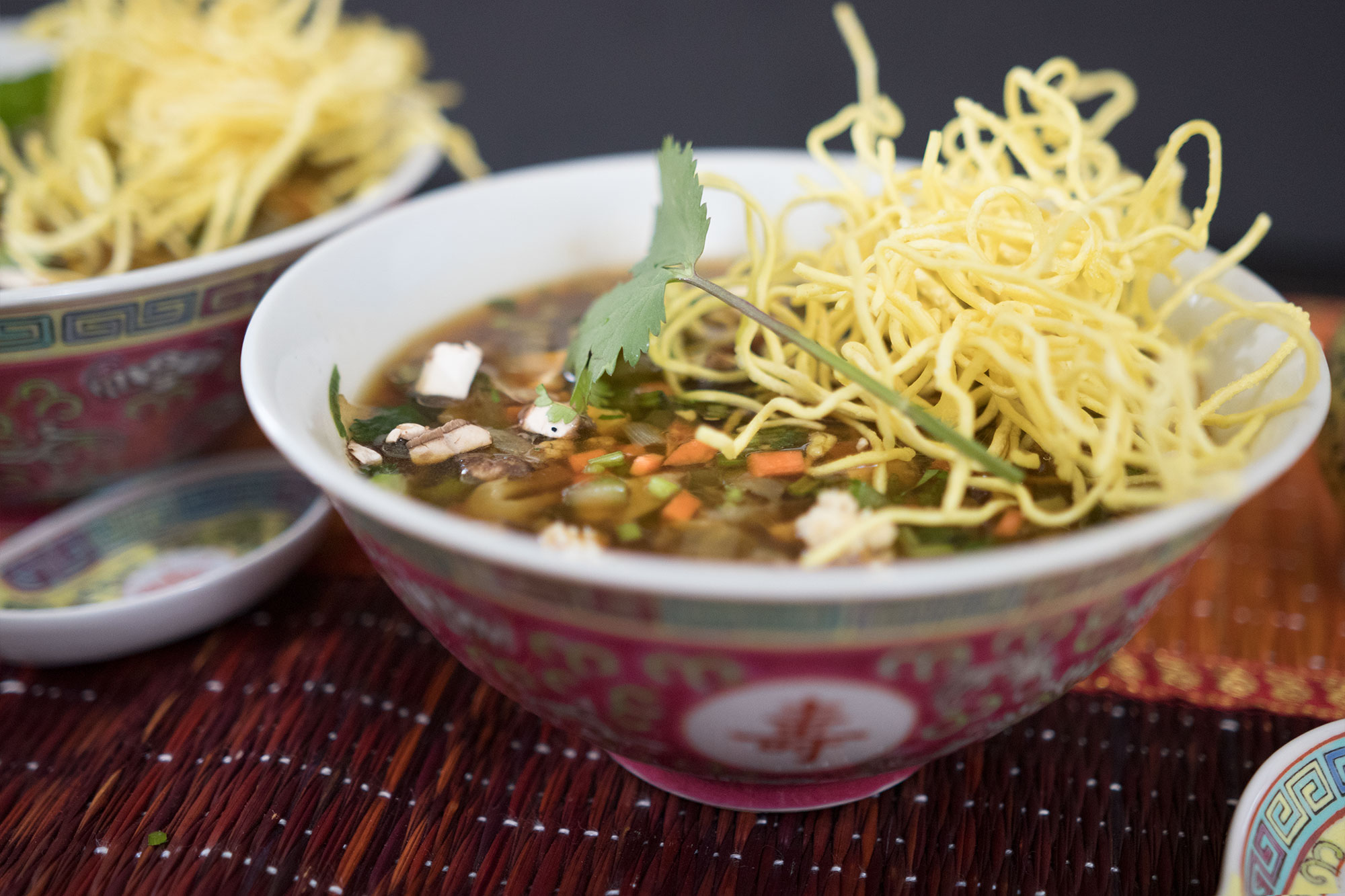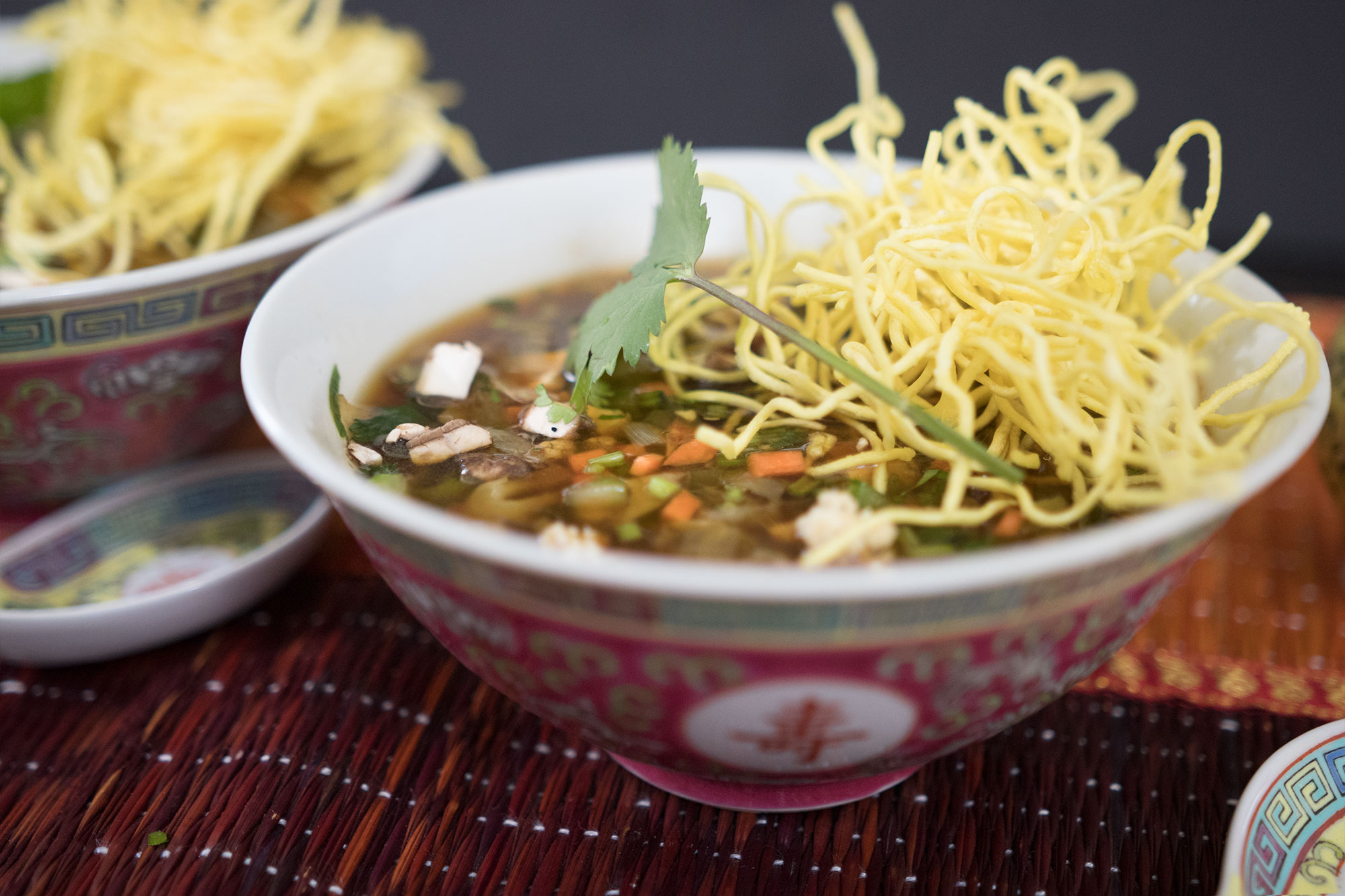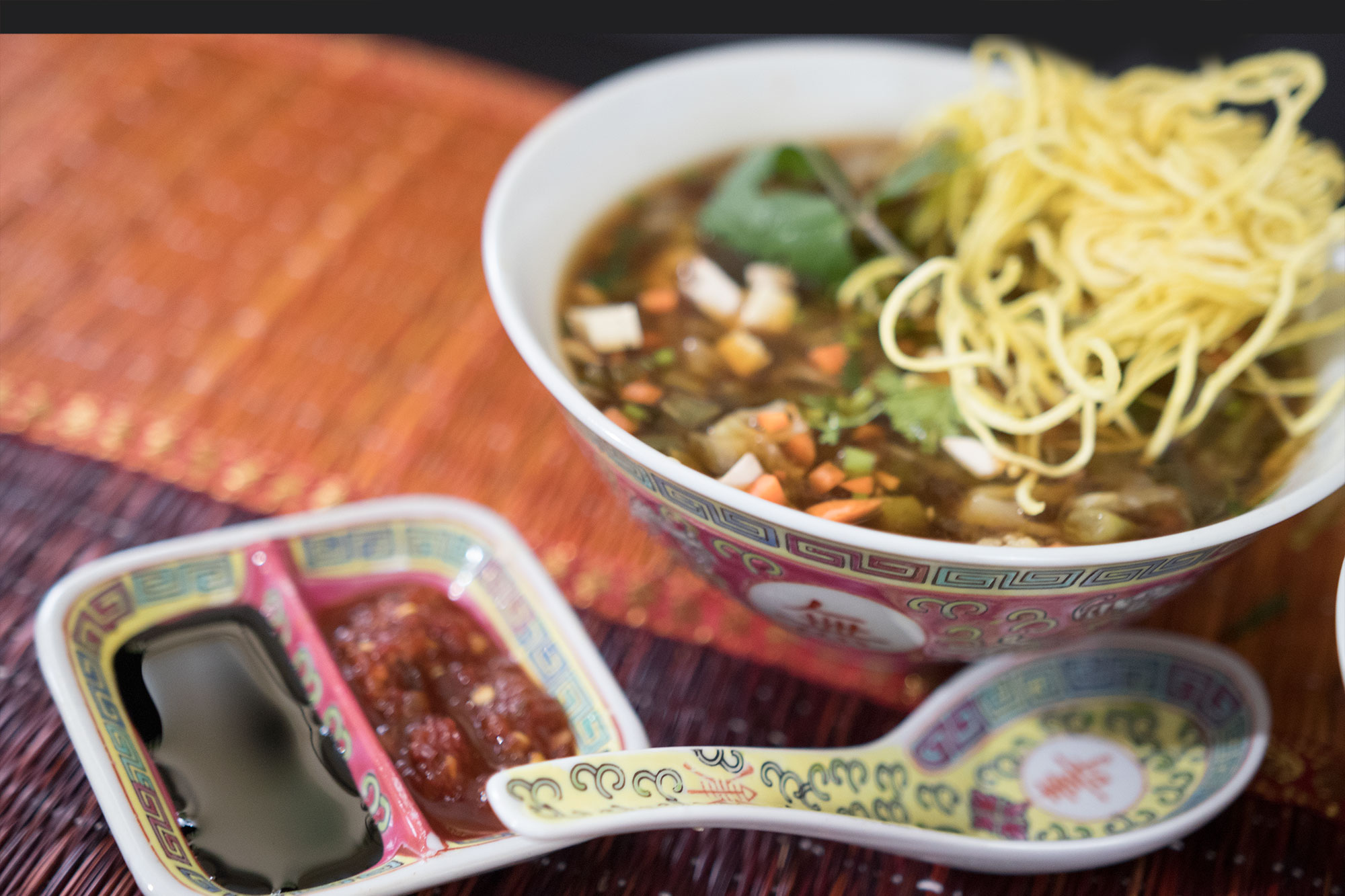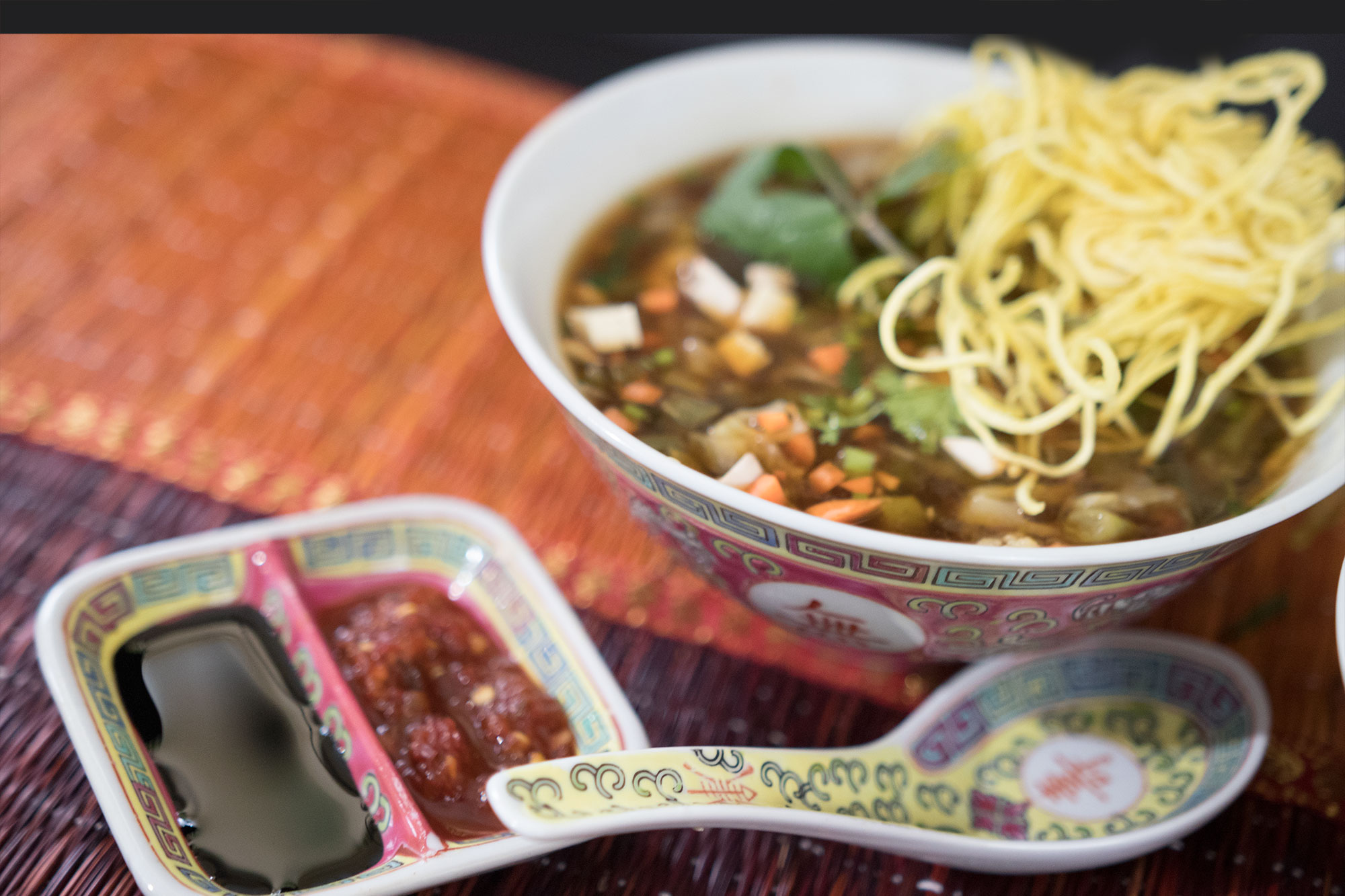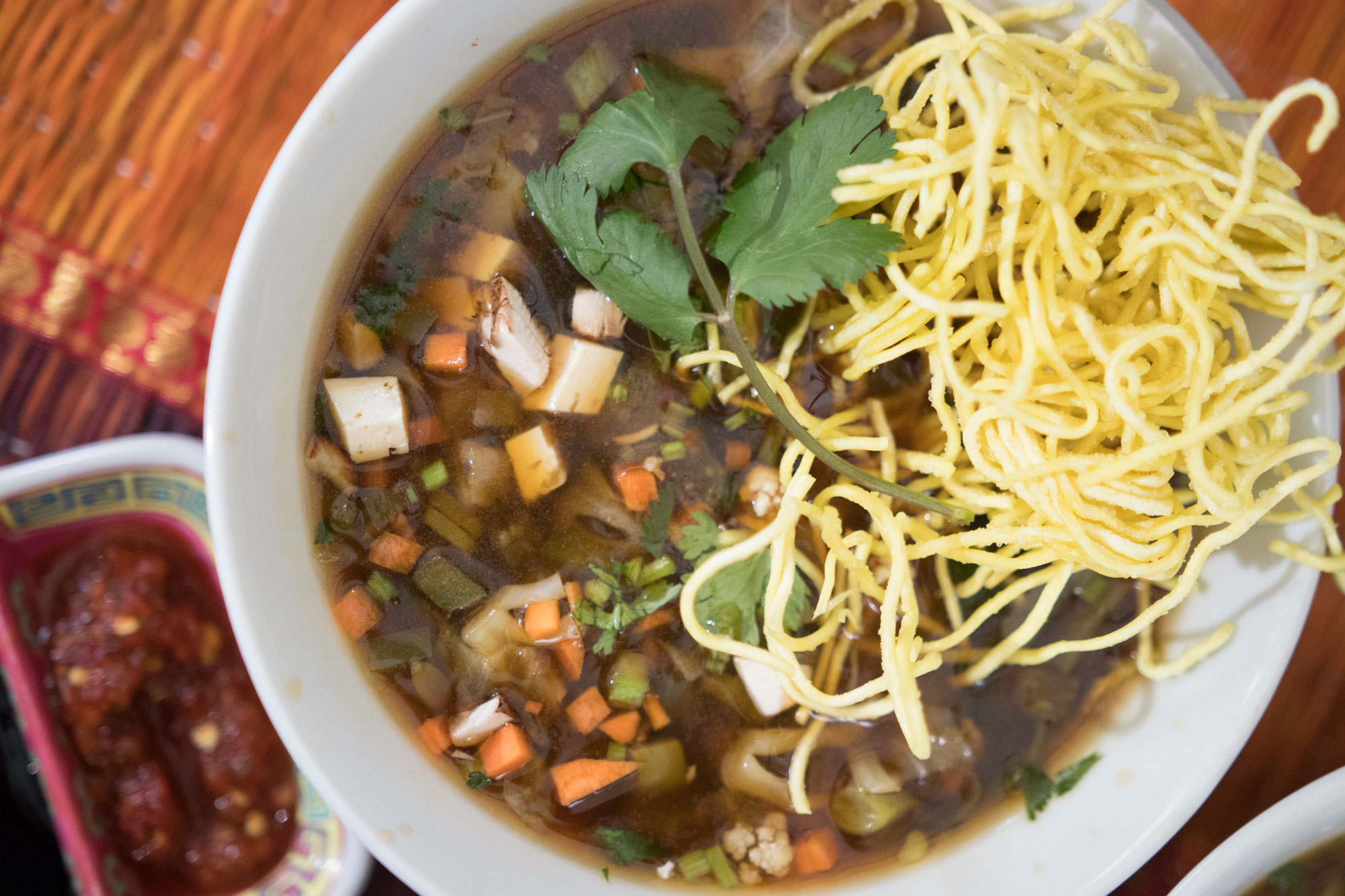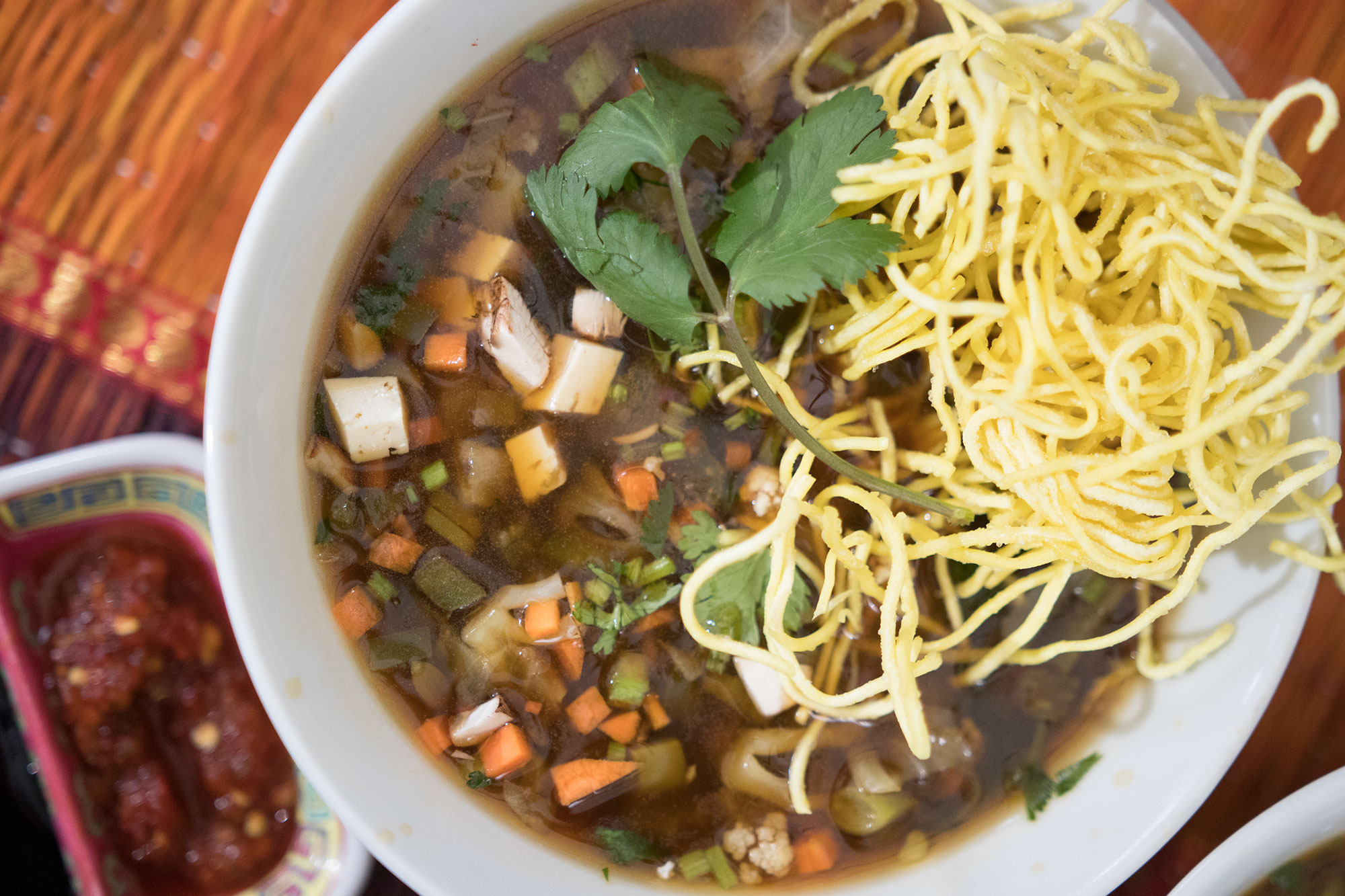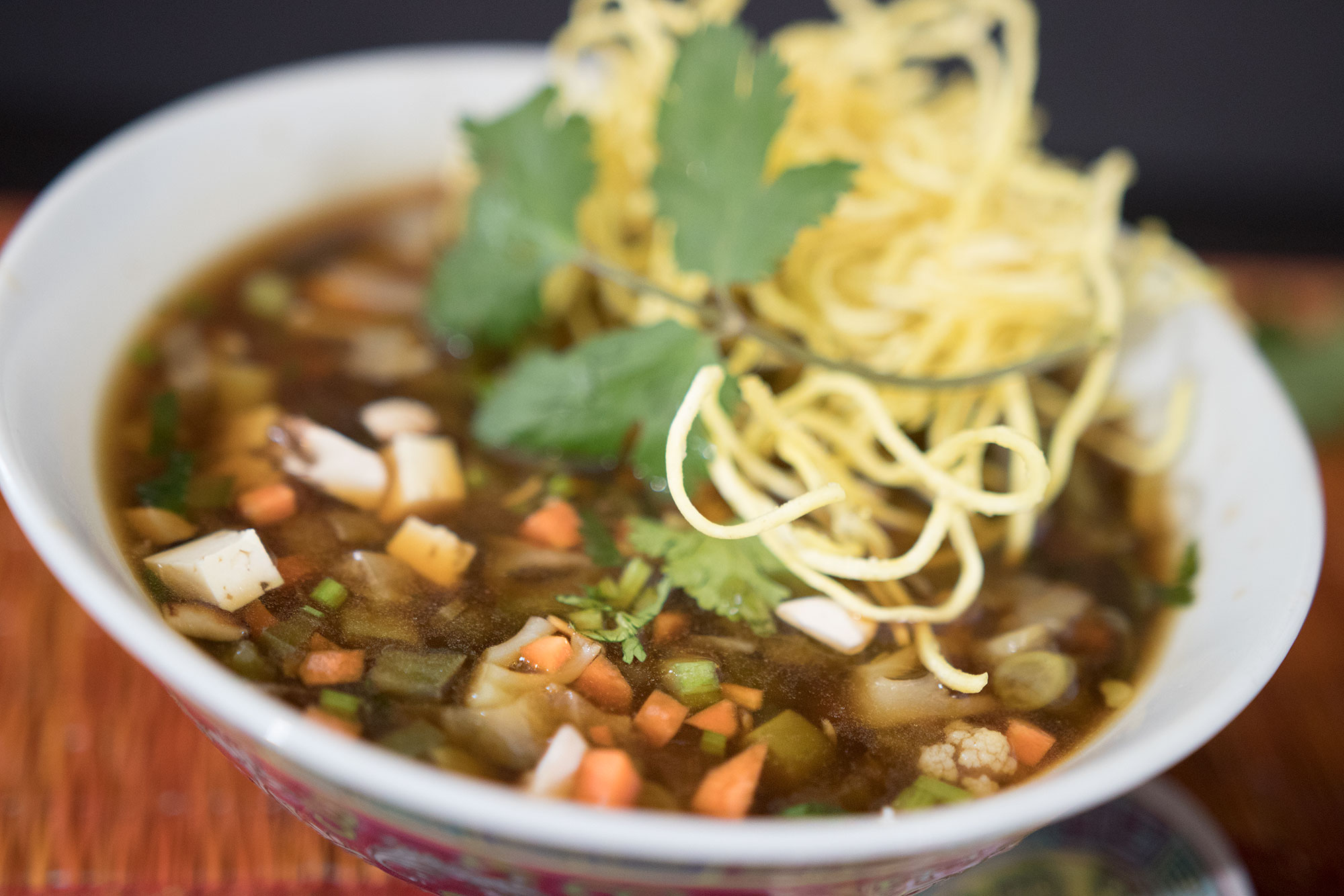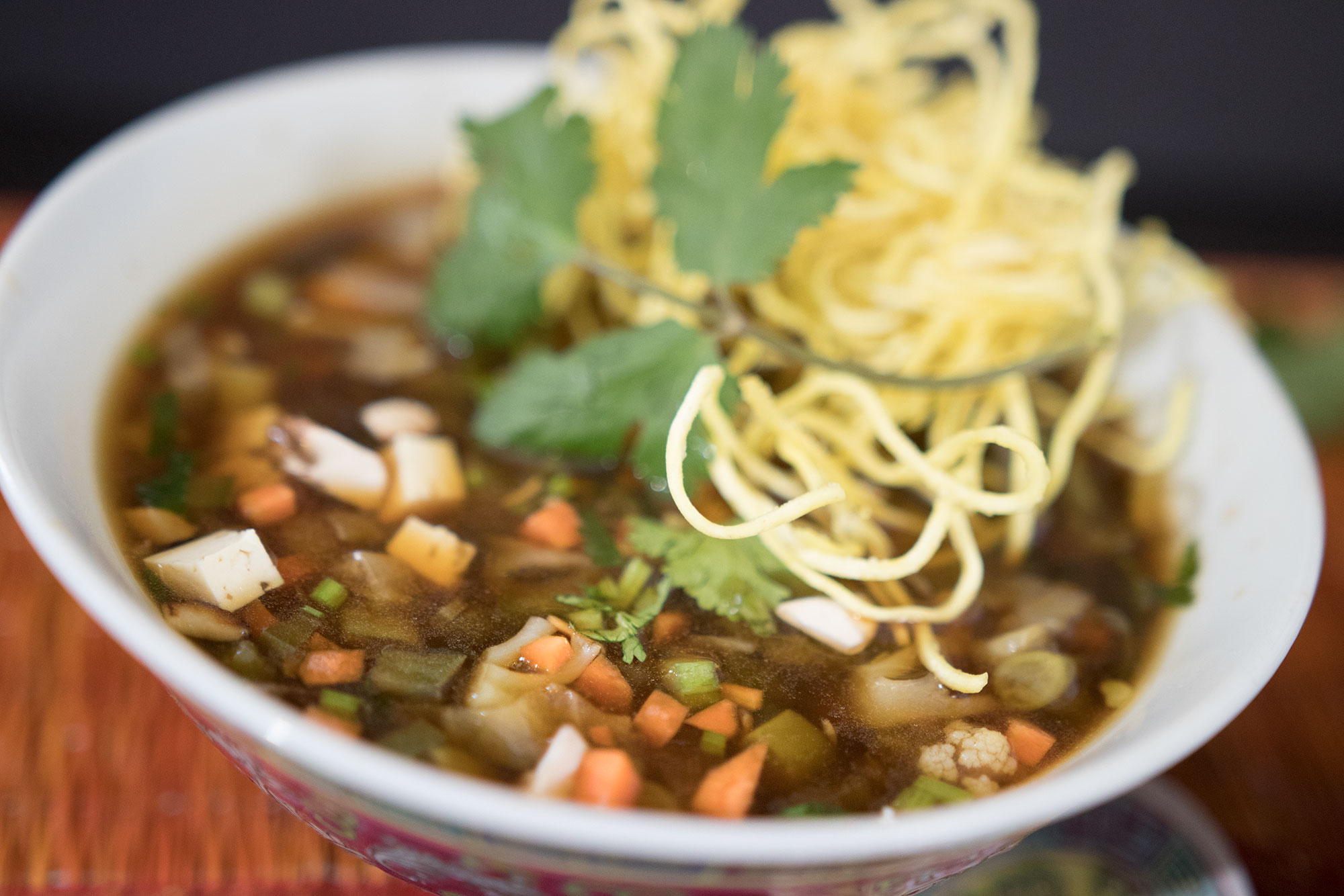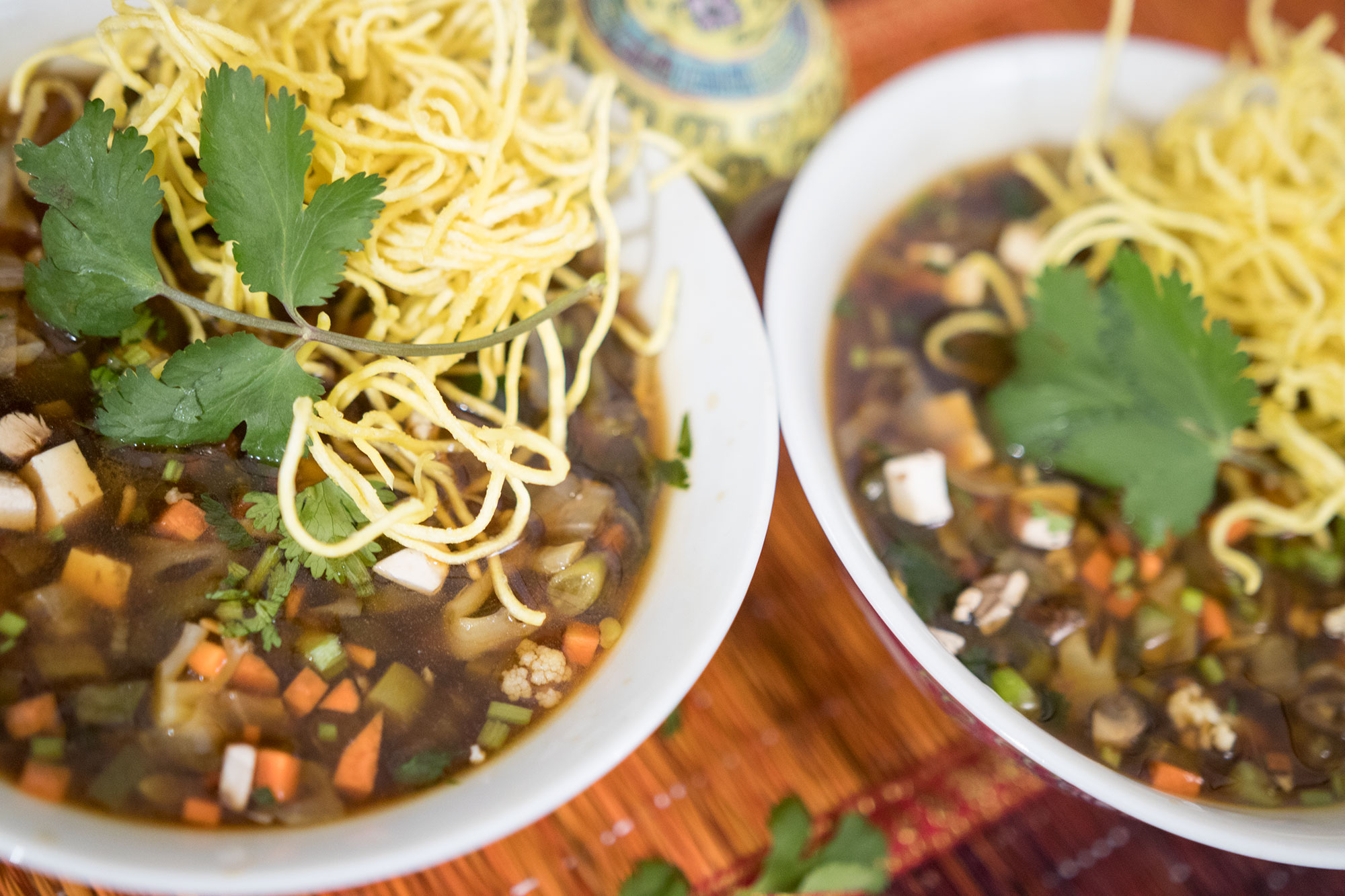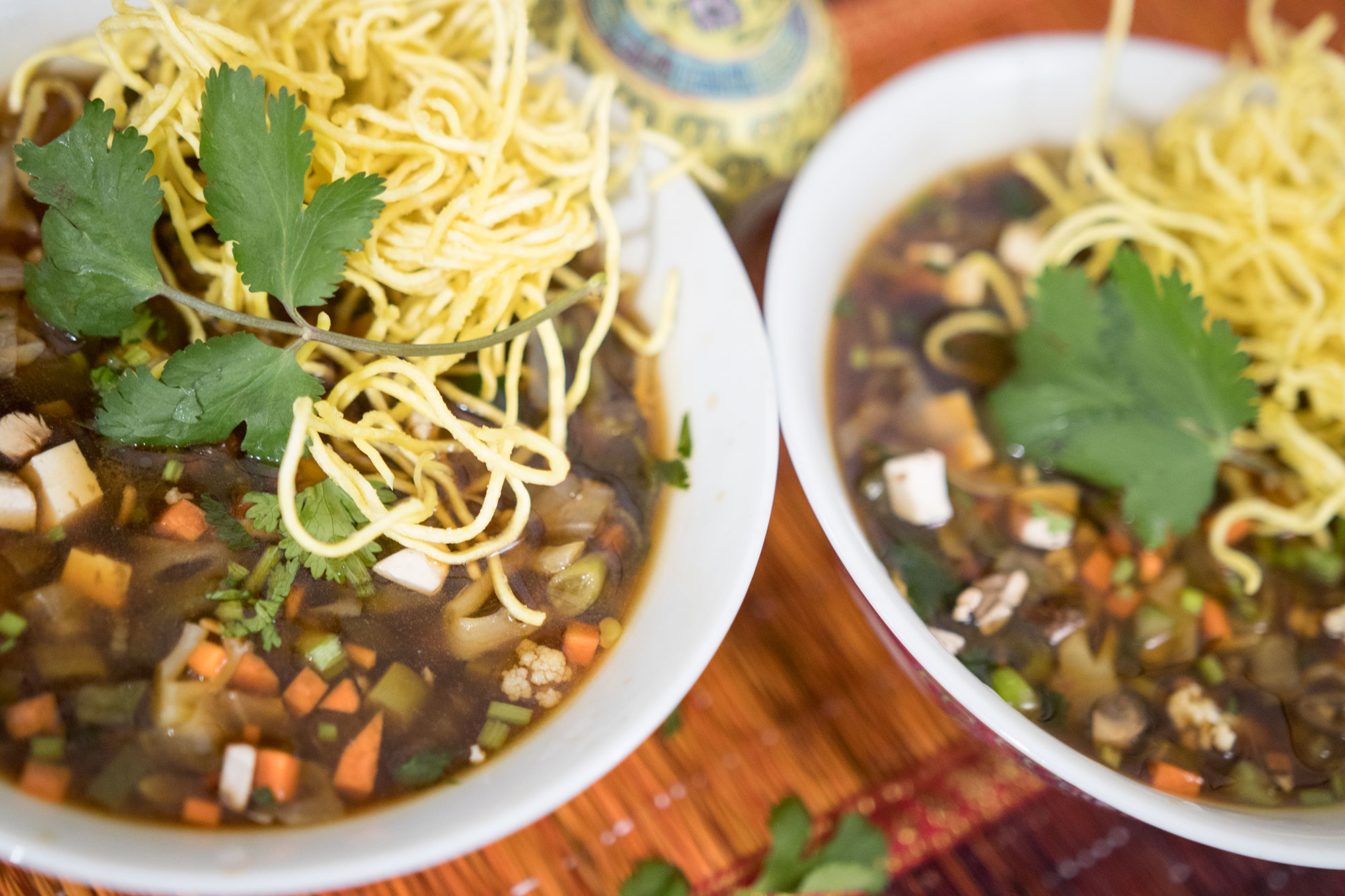 Raise your hand if you're a big fan of Manchow soup – I certainly am. Rumour is that this soup originated in Meghalaya(watch till the end of the video to see how we struggled to pronounce it). This recipe spread all over India and around the world. I spent a lot of time in Indo Chinese restaurants in India while I was in college and this was definitely one of my favourites.
This soup is not just served in the finest of restaurants but also on street stalls all over India. In this recipe all the ingredients are finely chopped and are simmered in a spicy, salty and sour soup base and topped with deep fried noodles – what's not to love? This recipe is vegetarian, but you can easily make this non veg by using Chicken stock and adding in diced Chicken. Or, you can just add cooked chicken to the veg soup, the choice is up to you. I have plenty of Vegetarian friends with Non Vegetarian family members, so this is a great option.
When I bought ingredients for this soup, I realized that I had a lot more produce than I needed. The simplest thing was to meal prep the ingredients so the next batch of soup can make it's way to my dining table a lot faster. It's a great ace to pull out of your freezer when you're sick or you need a quick weeknight meal. And if you have a kid away at University like I do, he or she can whip up a healthy bowl of soup with little pre planning.
[youtube-subscriber nickname=kravingsblog]
Ingredients
1 tbsp sliced Spring Onions
1 tbsp finely minced Garlic
1 tbsp finely minced Ginger.
¼ cup diced Mushrooms
¼ cup diced Cauliflower
I¼ cup green Pepper
¼ cup sliced green Beans
¼ cup Celery
¼ cup Carrots
¼ cup Cabbage
2 tbsps fried Tofu
4 cups preheated Stock
1 tbsp Chilli paste or Sambal Oelek
1 tbsp dark Soya
1 tbsp Vinegar
1 - 2 tsps Cornstarch slurry
¼ cup fresh chopped Coriander
Fried Noodles
Instructions
Heat up some oil and saute the spring onions, ginger & garlic
Add the rest of the vegetables & Tofu
Add the stock and allow to come to the boil
Add the chilli paste, soya and vinegar
Add the cornstarch and finally the chopped coriander
Serve with fried noodles
https://kravingsfoodadventures.com/manchow-soup/