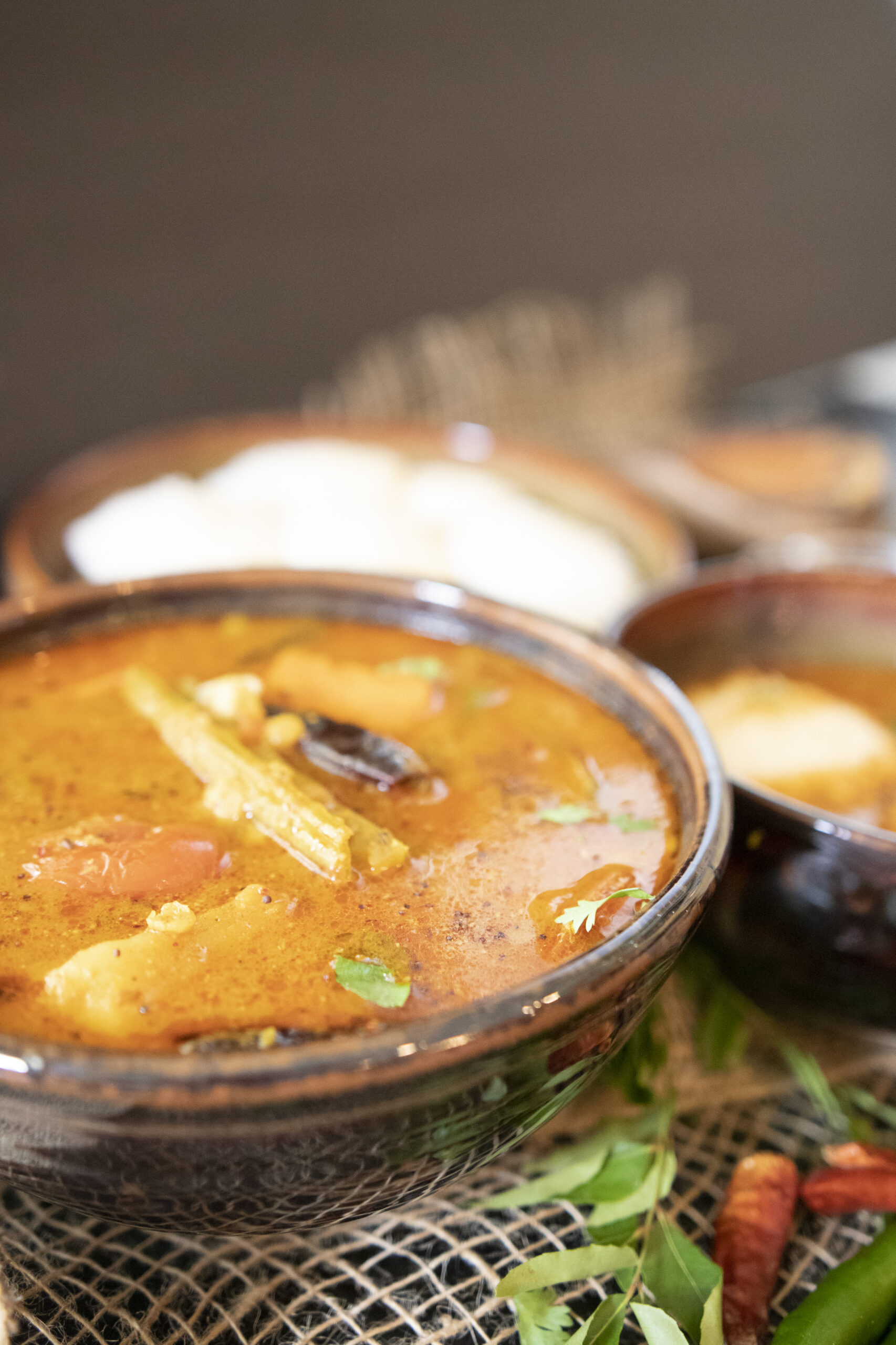 It's hard to categorize a Sambhar – is it breakfast, lunch, dinner? Maybe a snack? A staple in many parts of India, a Sambhar can be literally served at any meal. You can eat it with rice or dunk fluffy idlis or crispy vadas in it. It's typically served as part of a Vegetarian meal but can easily be served as a side with Chicken, Fish or Meat.
Sambhar is a simple stew or gravy made with chunks of vegetables and lentils making it a very healthy and nutritious dish.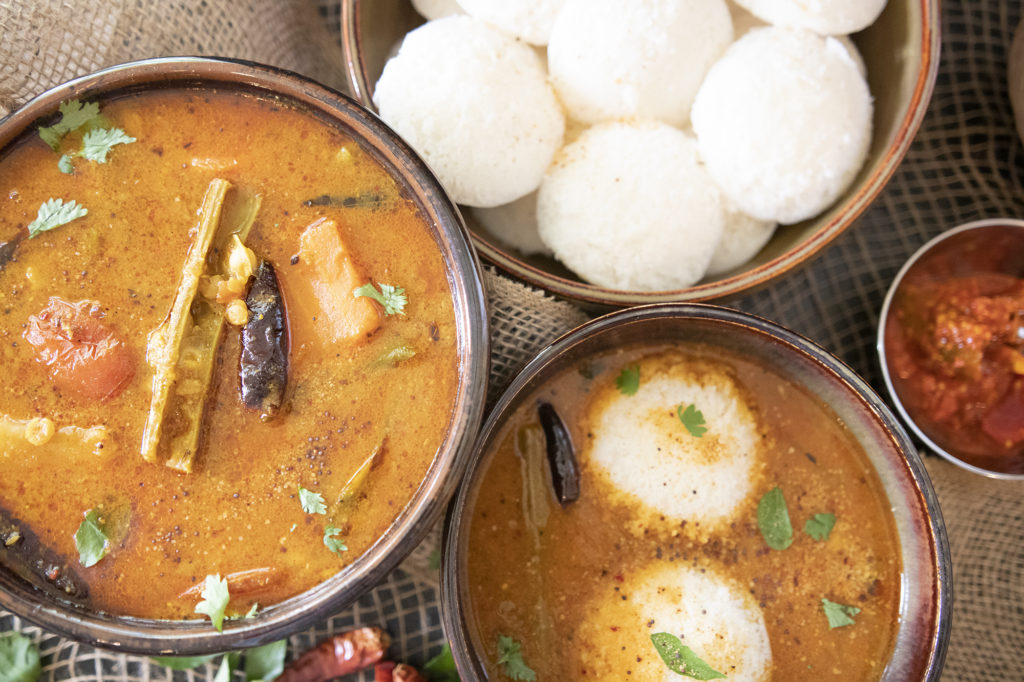 Moreso in Goa & the south, and right up to Sri Lanka, the Sambhar recipe is very popular. And like with anything else, every region and family has their own version and recipe.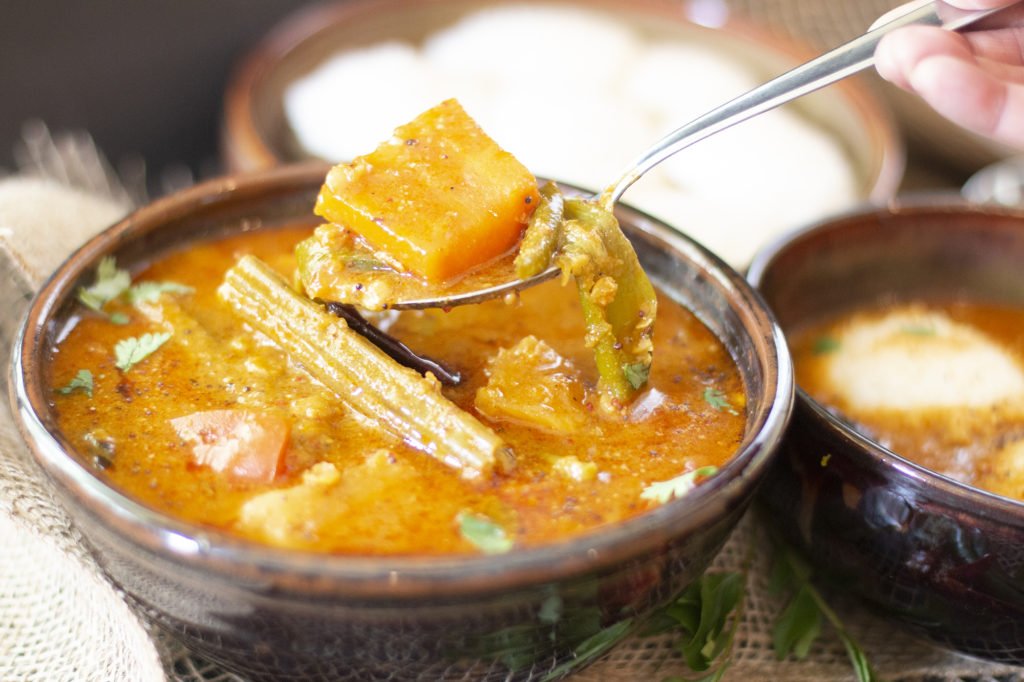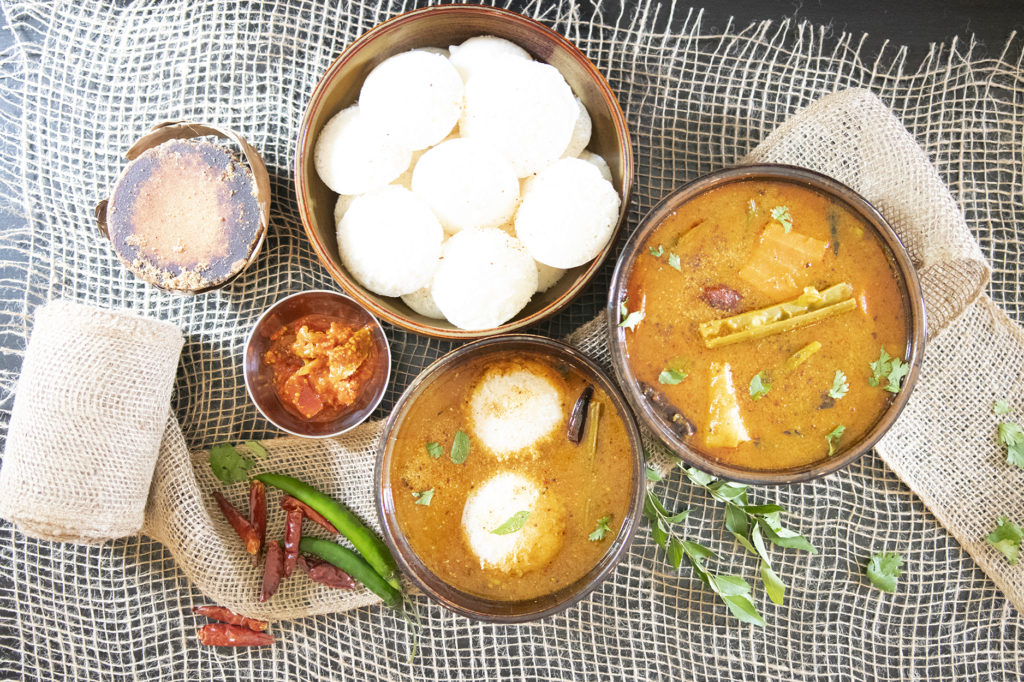 Typically you use a homemade or store bought Sambhar Masala and add that to the preparation, but in this version, a fresh batch of wet masala is made giving the Sambhar a real punch of flavor – check it out!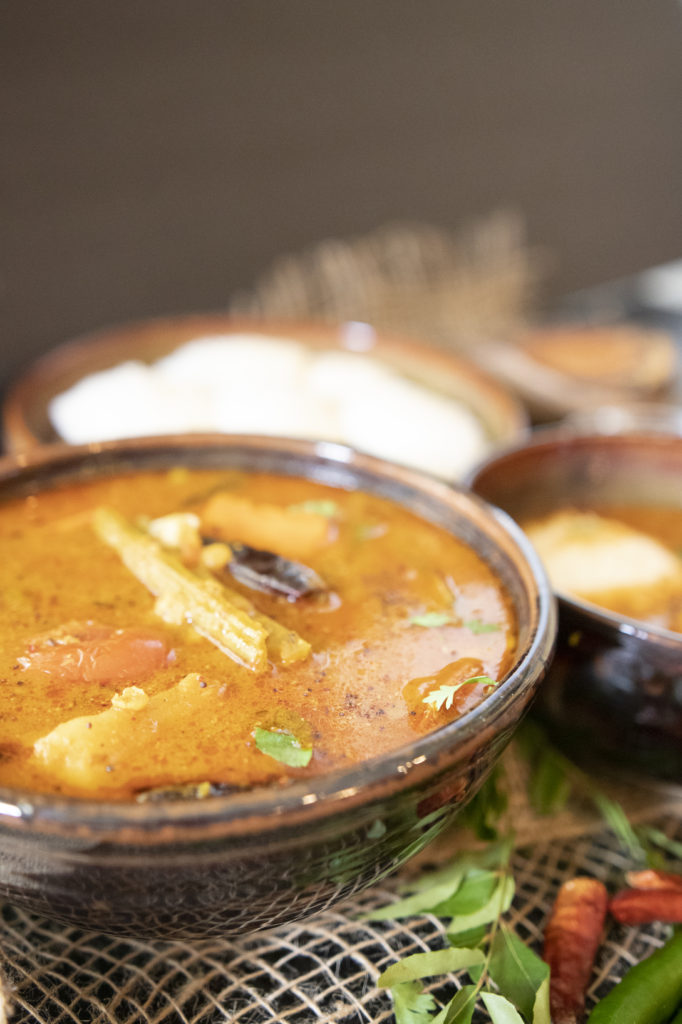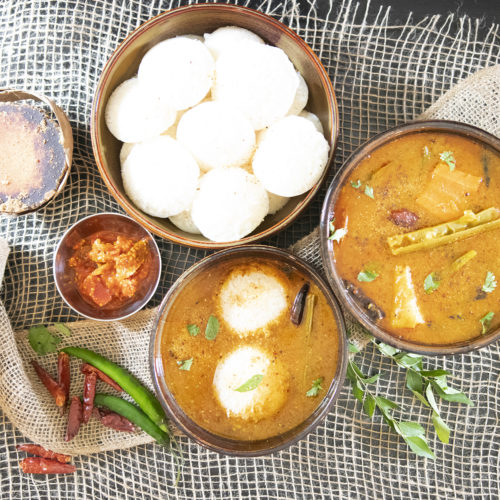 Sambhar or Samar
Ingredients
1/2

cup

Toor Dhal

2

x 2 inch ball Tamarind

1/2

cup

each Pumpkin Potato

Green beans, Carrot, Tomato & Drumstick

Masala

Add 1/4 cup sliced onion

1/4

cup

roughly chopped Garlic

Pinch

Salt

1

tbsp

Coriander seeds

1

tbsp

Cumin seeds

1

tbsp

black Peppercorns

1

tbsp

Fenugreek seeds

2

Kashmiri Chillies

4

regular dried chillies

1/4

cup

Curry leaves

1

tbsp

Urad Dhal

1

tbsp

Chana Dhal

1/4

cup

shredded Coconut

1

tbsp

rice

1/2

tsp

Turmeric

1/4

tsp

of Hing or Asafoetida

2

large green chillies – these have just been slit in half

2 – 3

cups

Water

1

tbsp

Jaggery

Tadka

4

dried chillies

1

tsp

Urad Dhal

1

tsp

each Cumin & Mustard seeds

1/4

cup

Curry leaves
Instructions
Soak the Toor dhal for at least 30 mins

Soak the Tamarind in about 1/2 – 3/4 cup boiling water

Prepare the masala by first frying the onion and garlic and then adding the rest of the masala ingredients

Allow to cool and then puree with a little water

Add some more oil back into the pot and add the green chillies

Cut veggies into fairly uniform pieces and add the potato in first followed by the pumpkin and carrot, beans and the drumstick.

Add all of that ground Sambhar masala

Add the Tomato and the soaked Toor dhal

If you don't have a pressure cooker, cook the toor dhal separately, till mushy and then puree and add to the veggies.

In total I'm going to add 2-3 cups of water till the veggies are just about covered.

Add salt to taste

Squeeze that tamarind to extract all the juice and add that in as well

Add the Jaggery

Pressure cook mode for 20 mins

Saute all the tadka ingredients and pour it into the Sambhar and serve