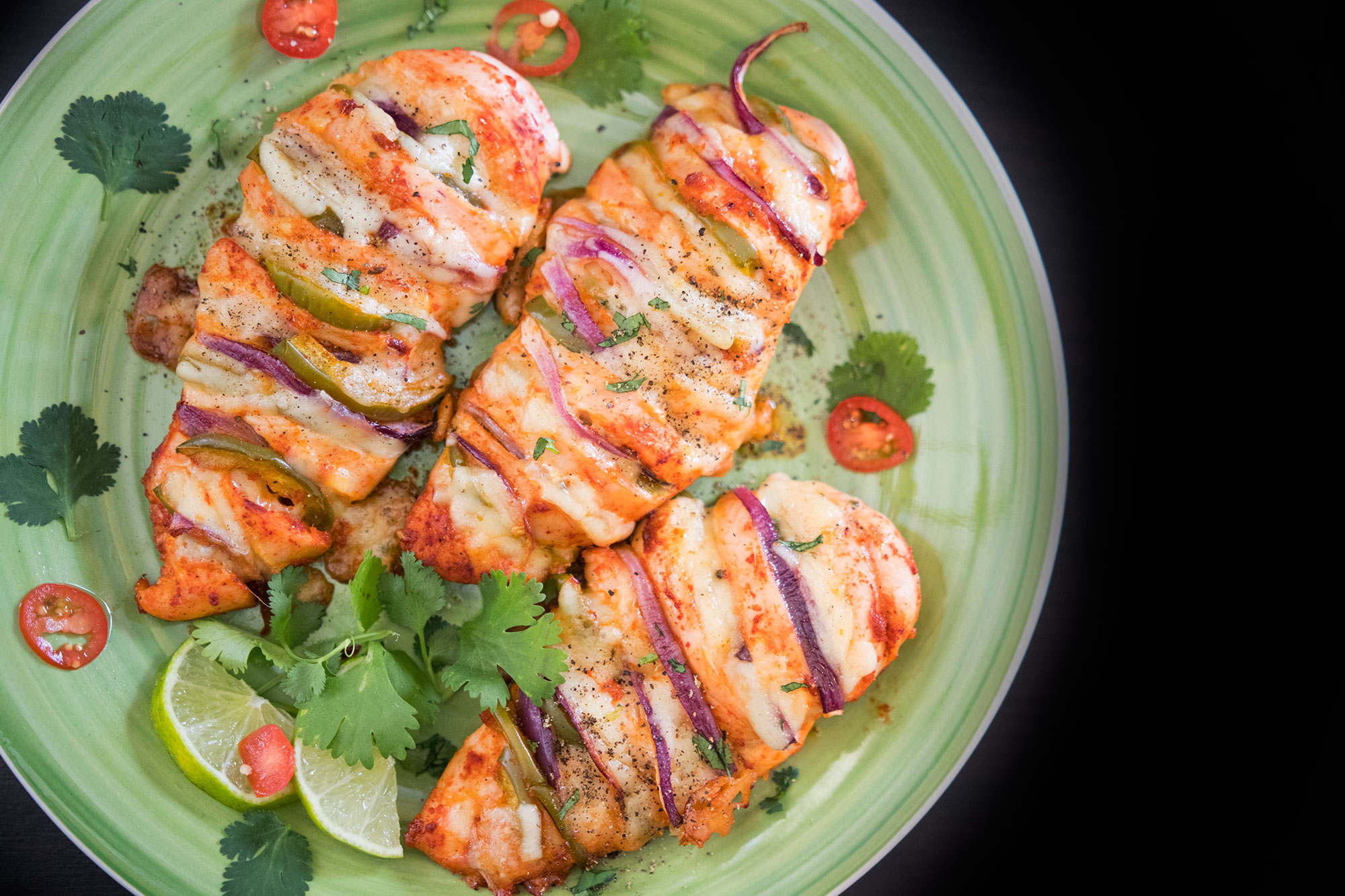 View my step-by-step video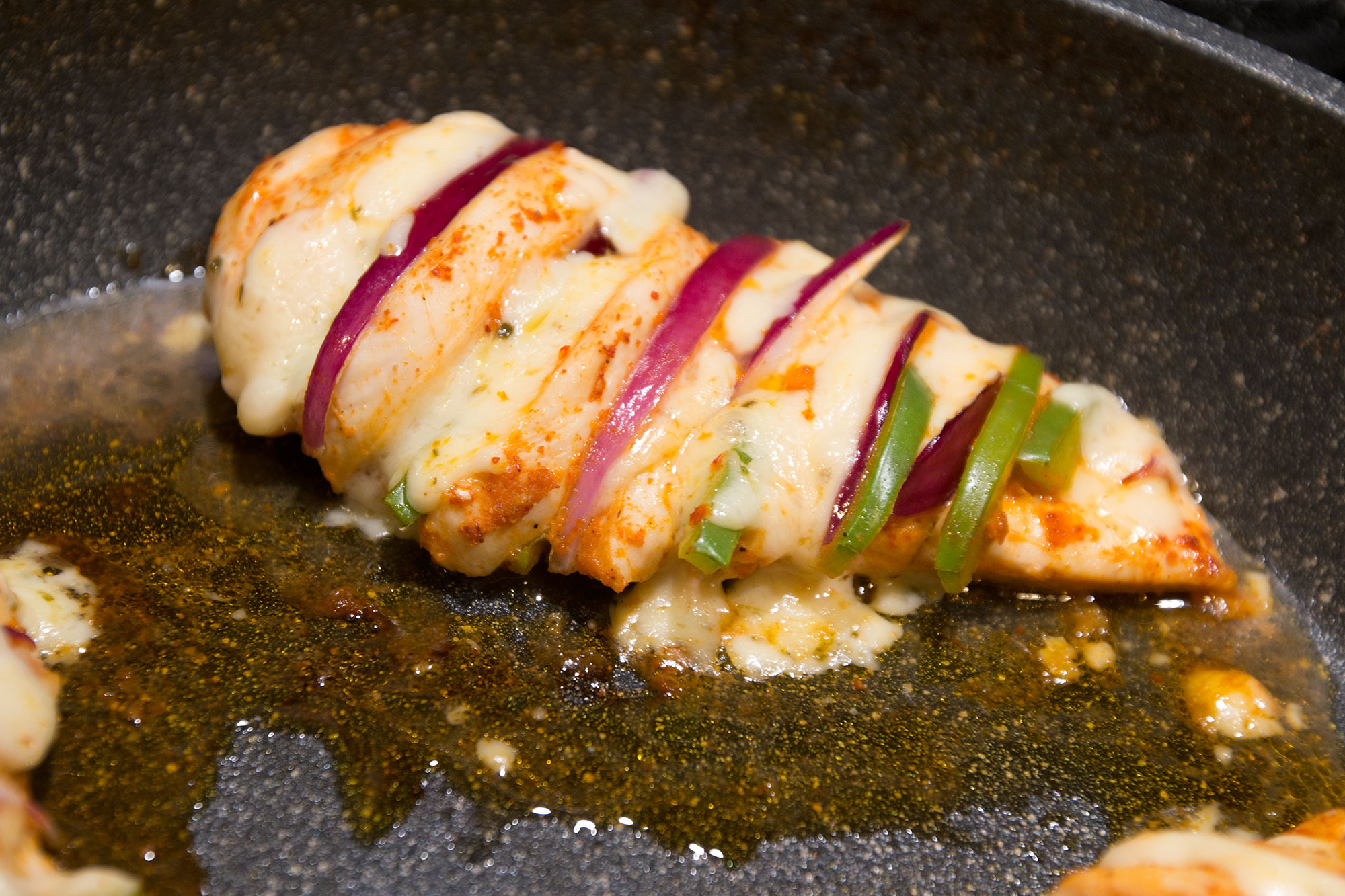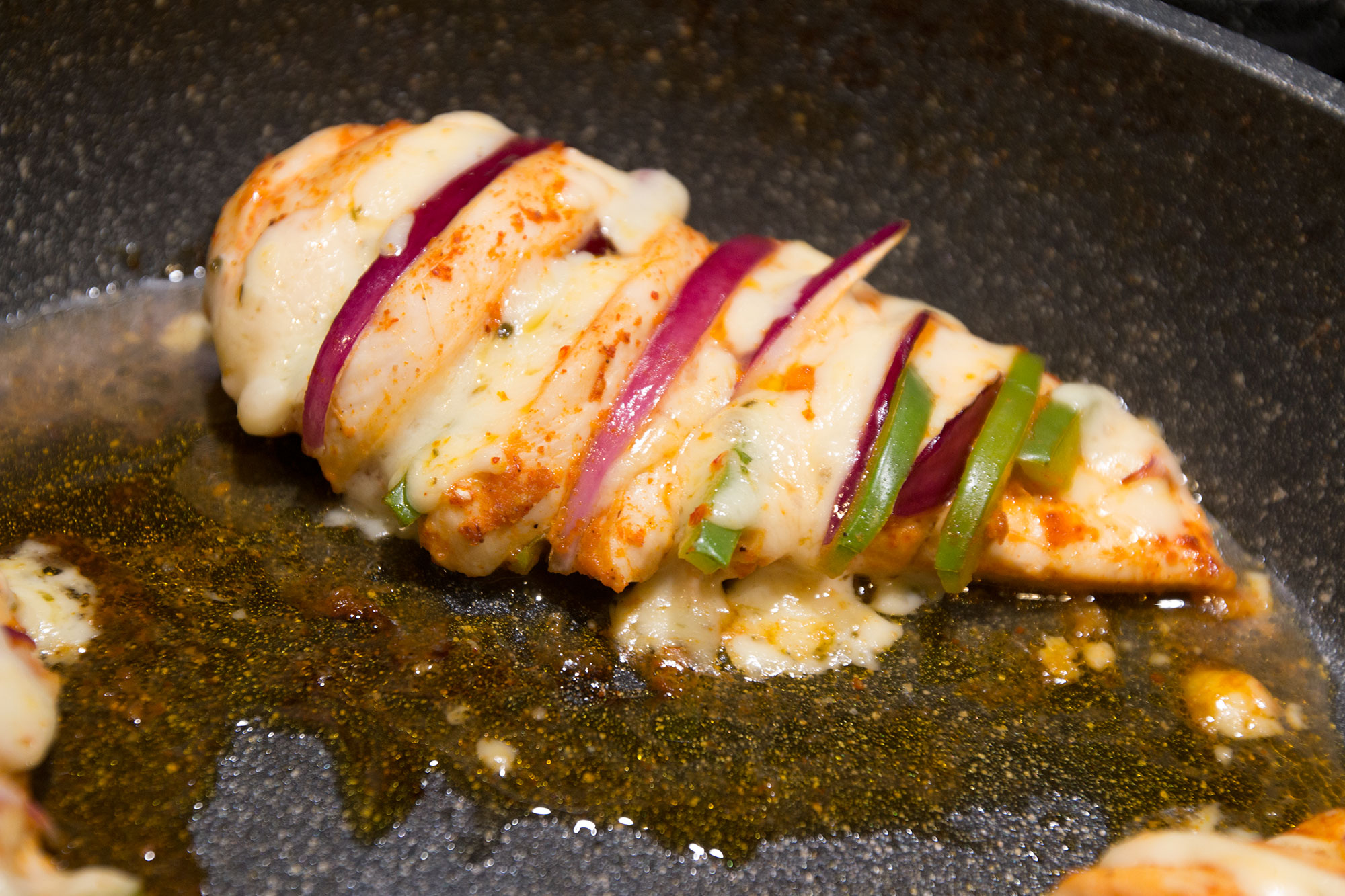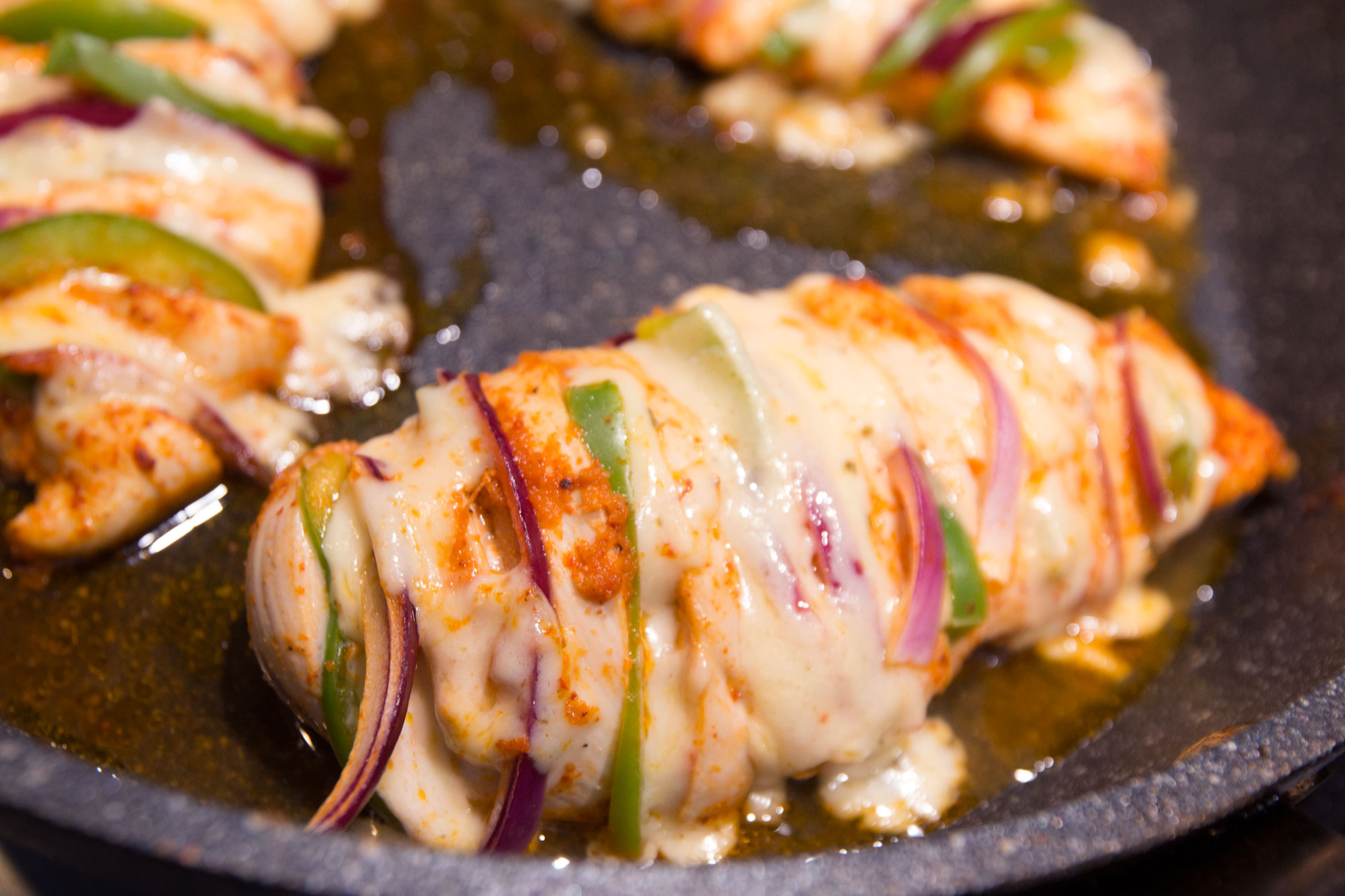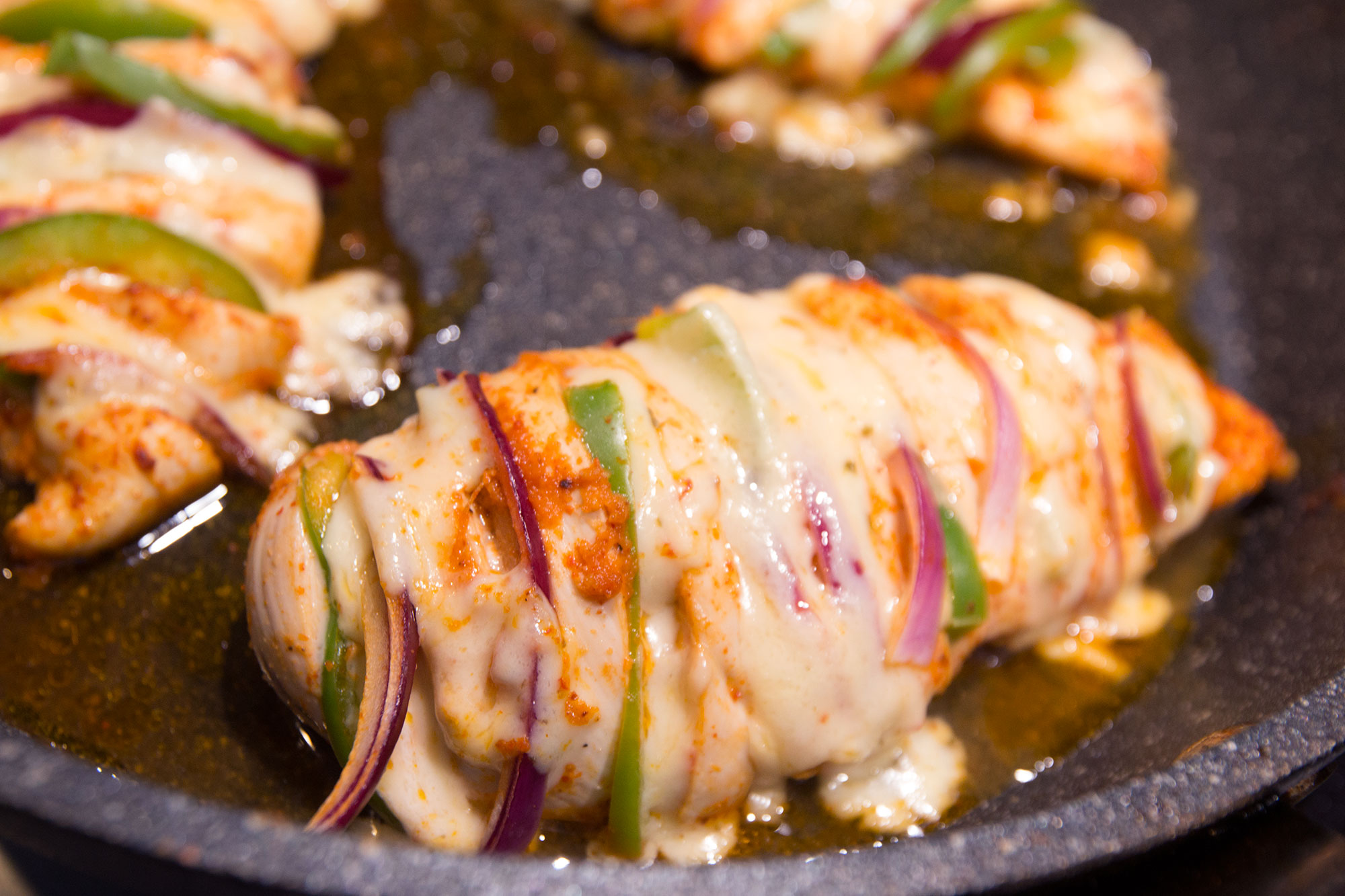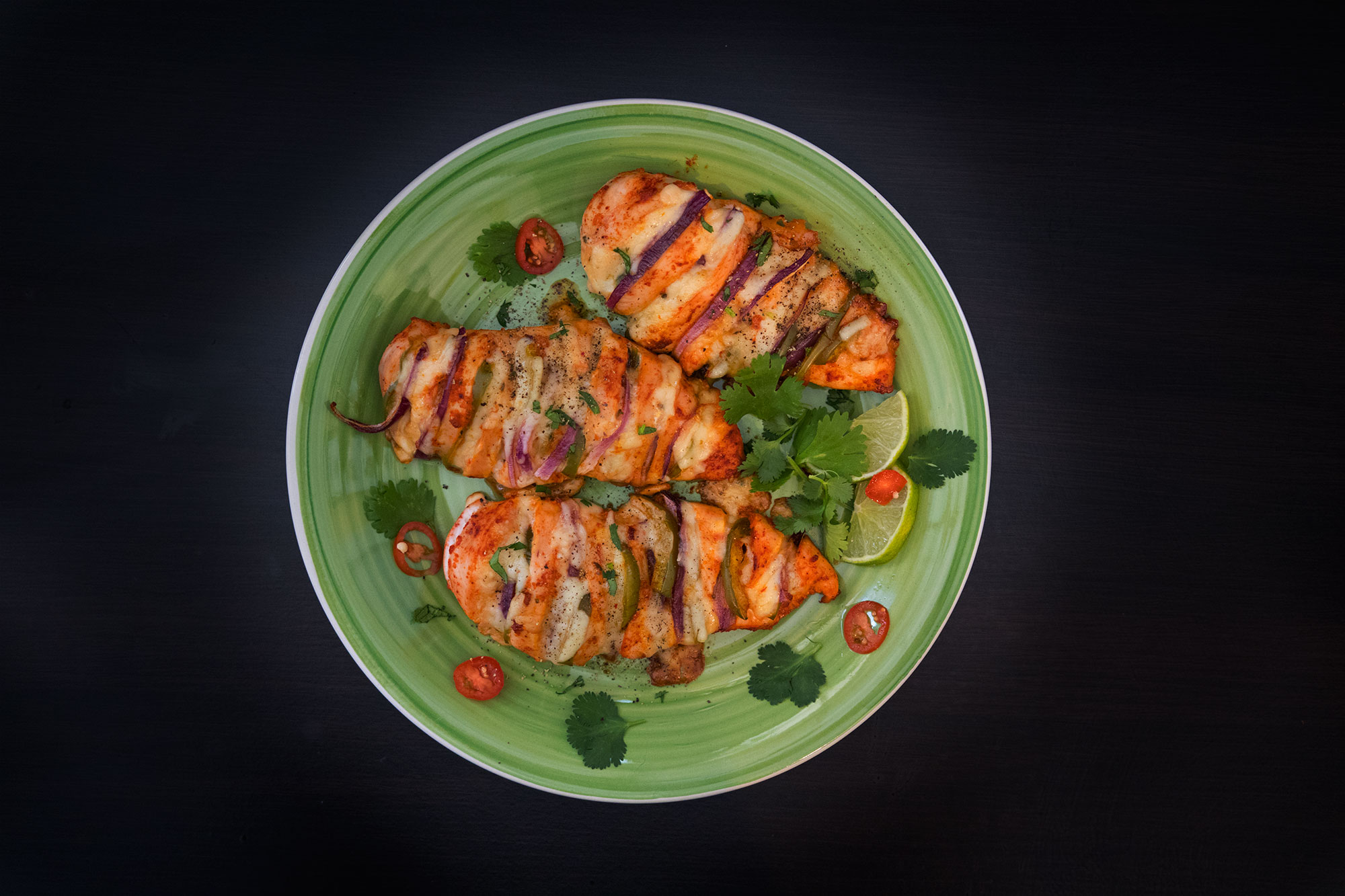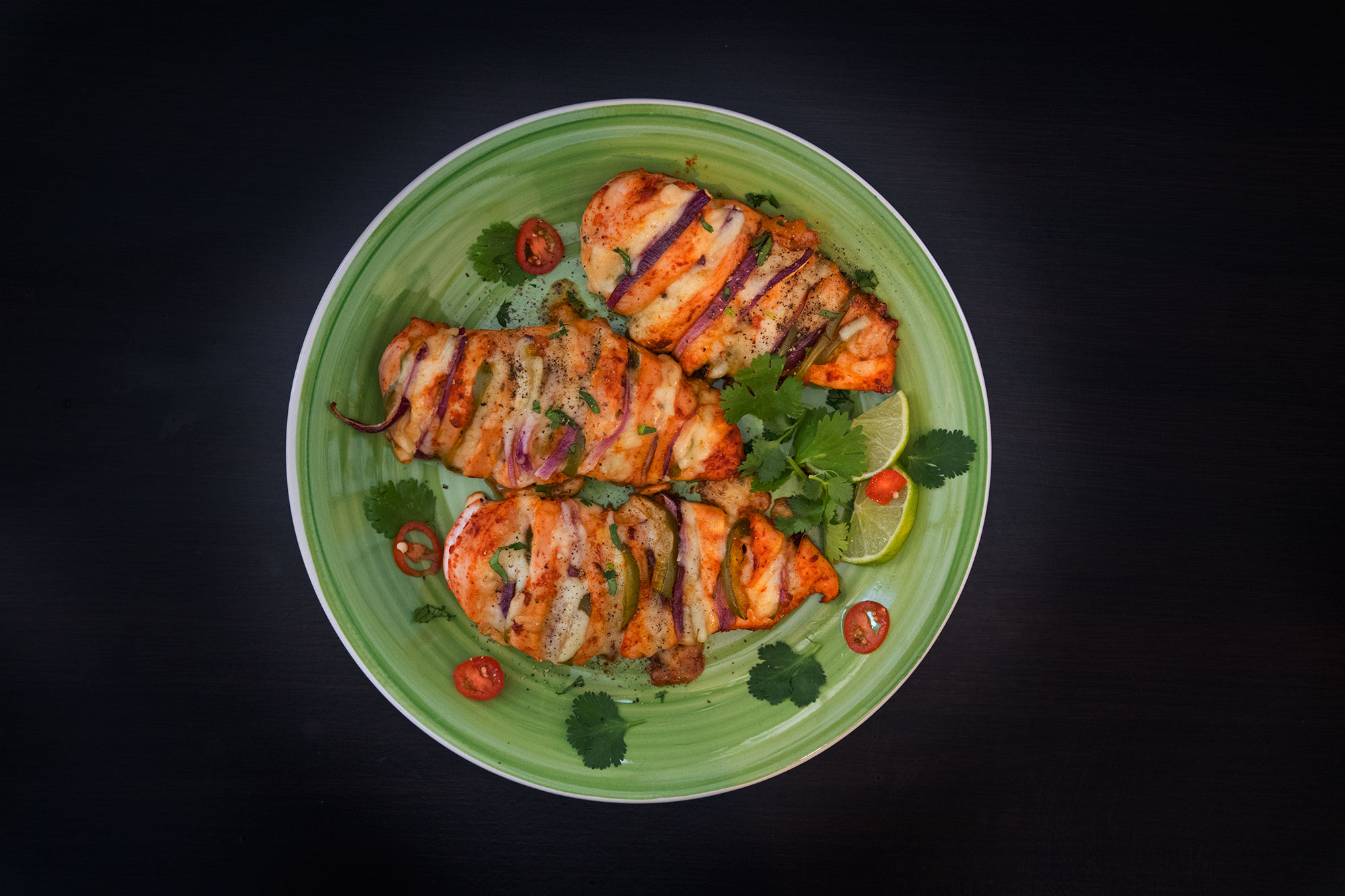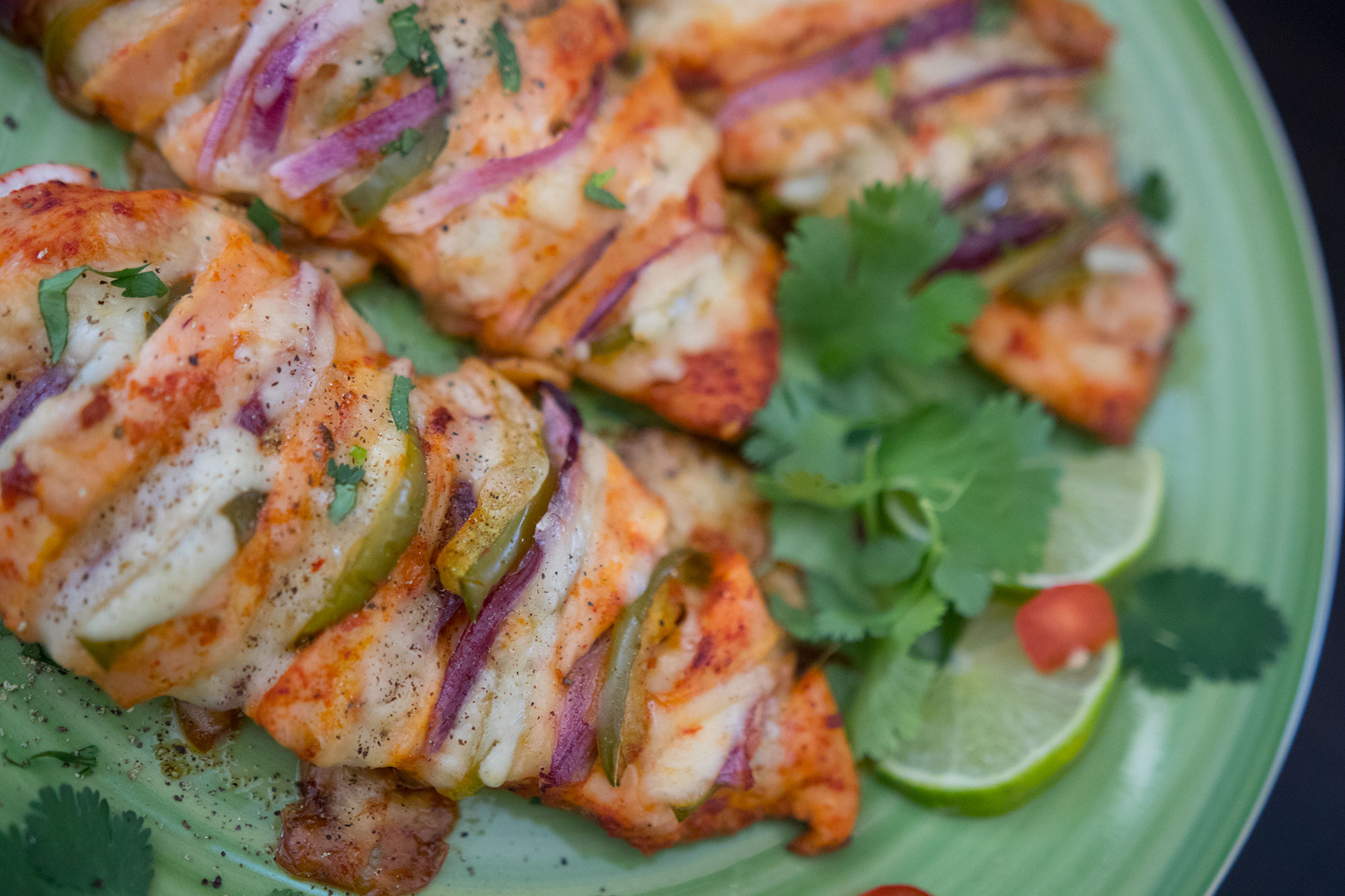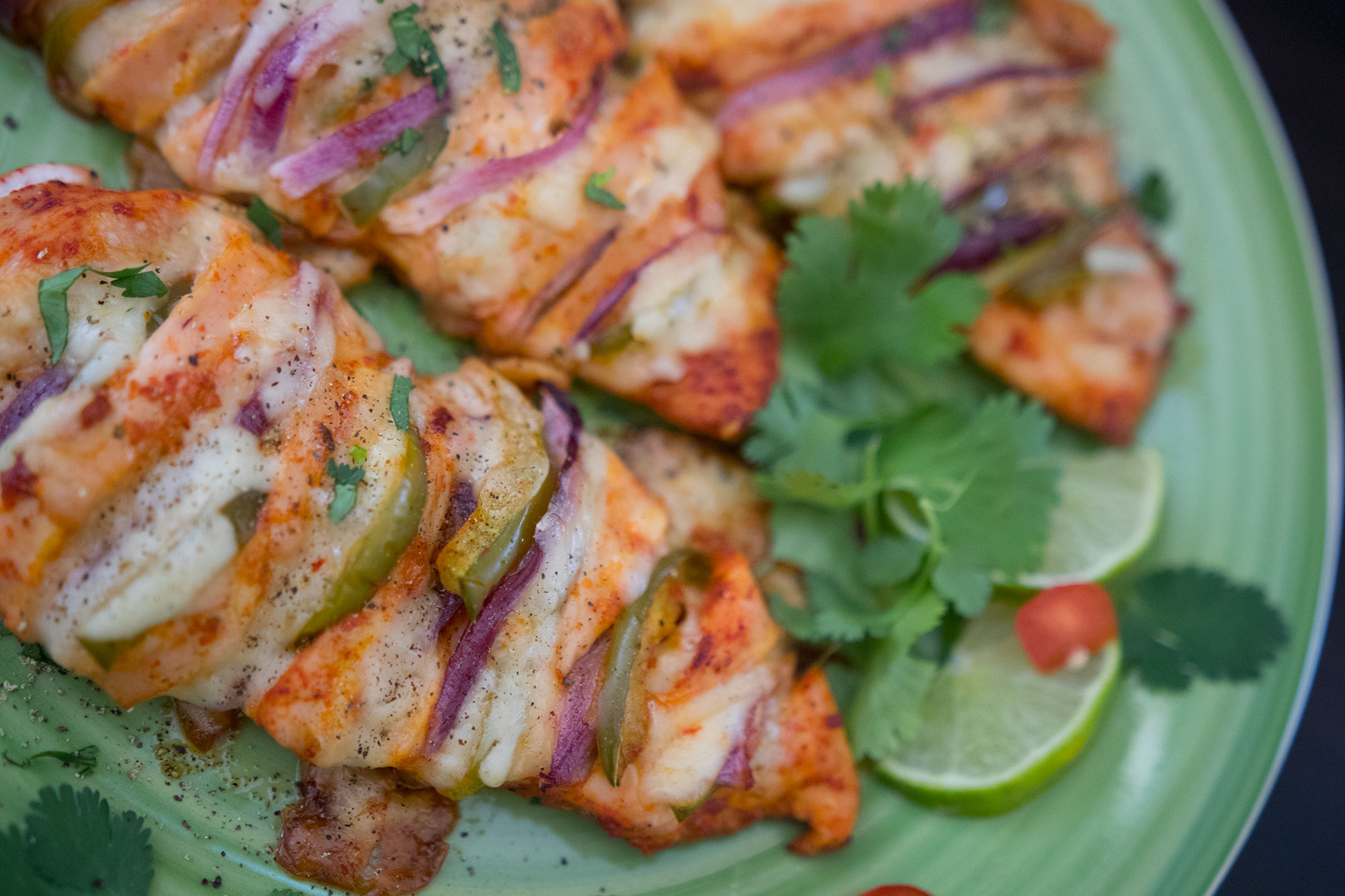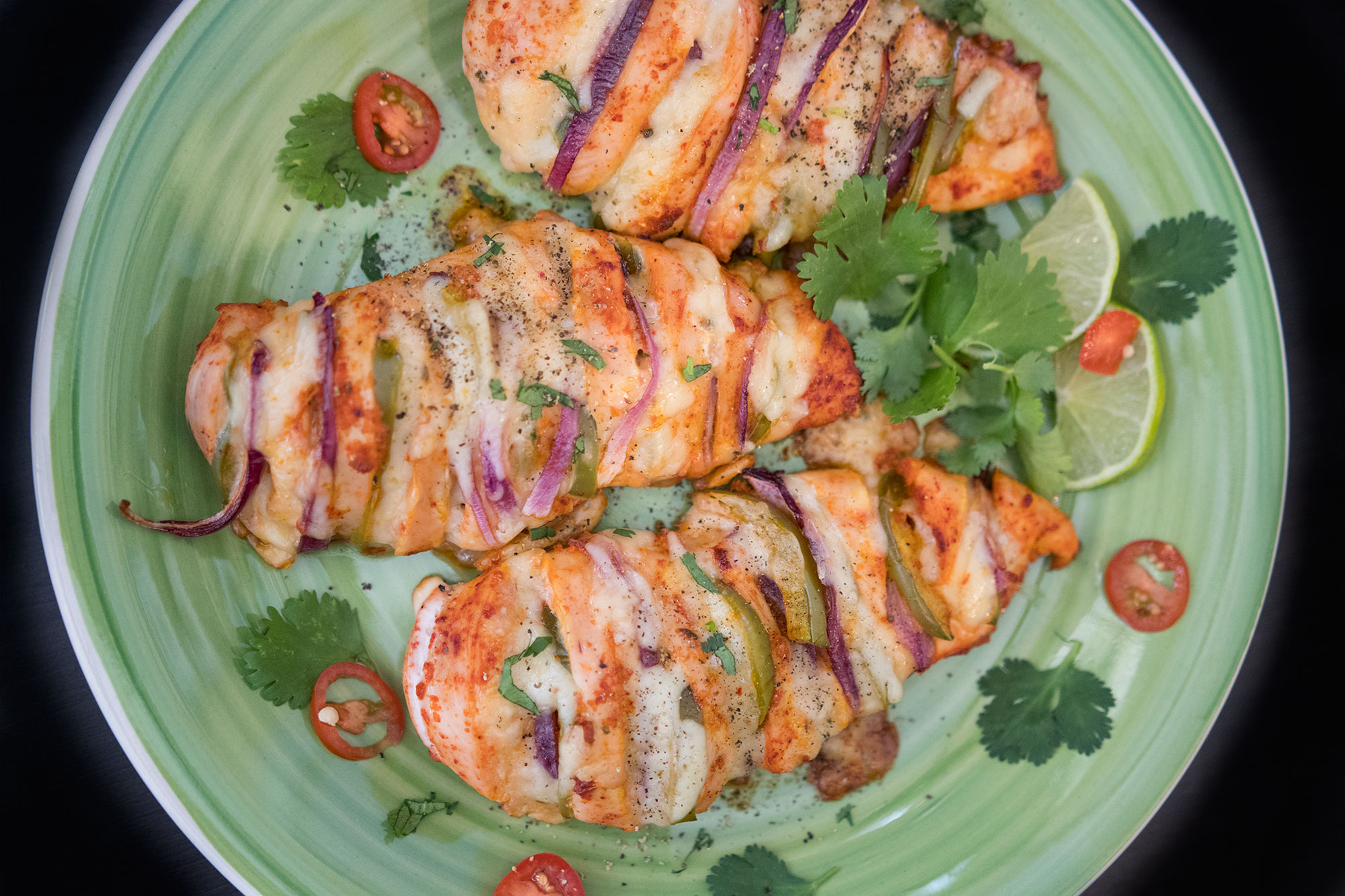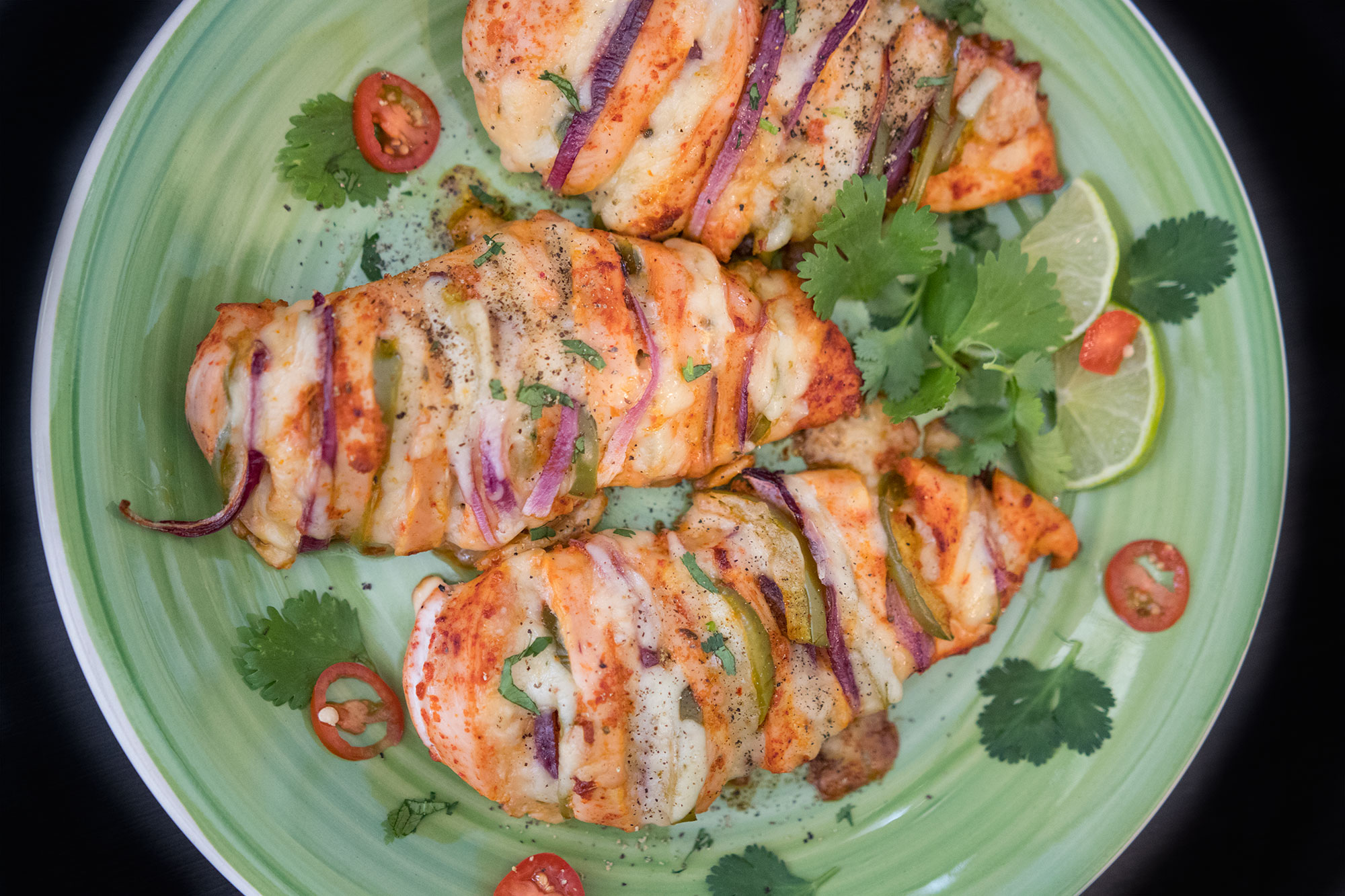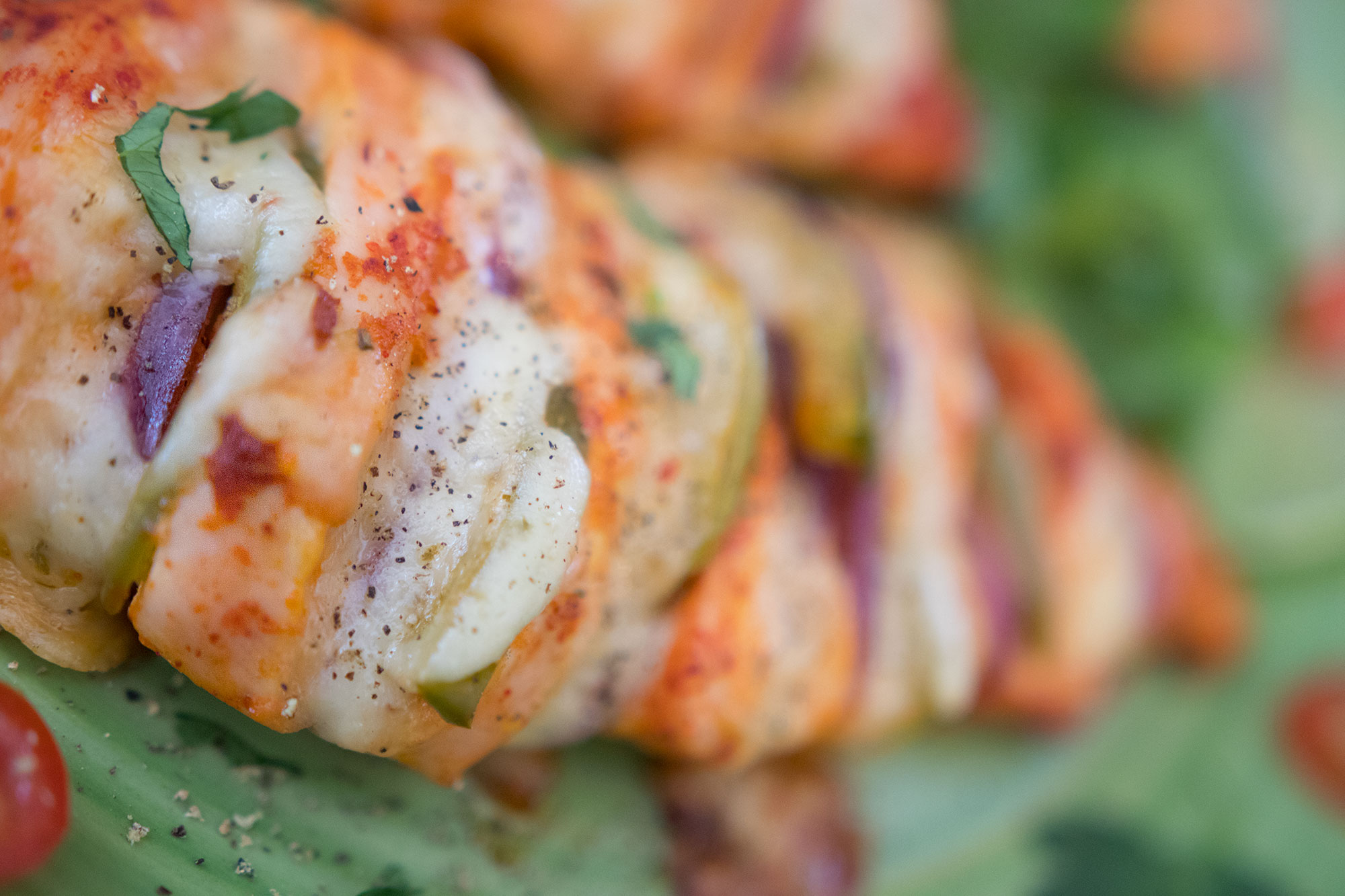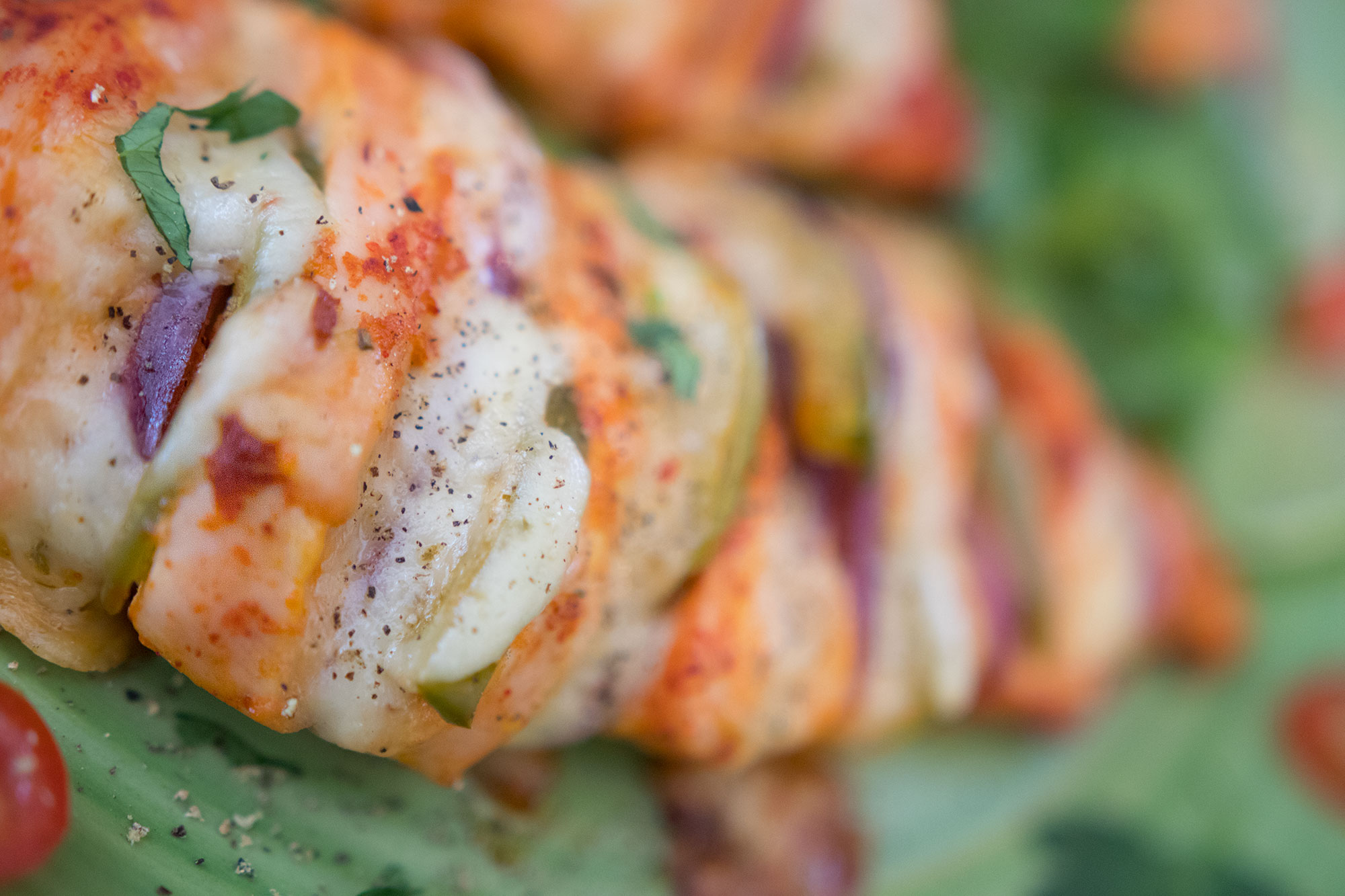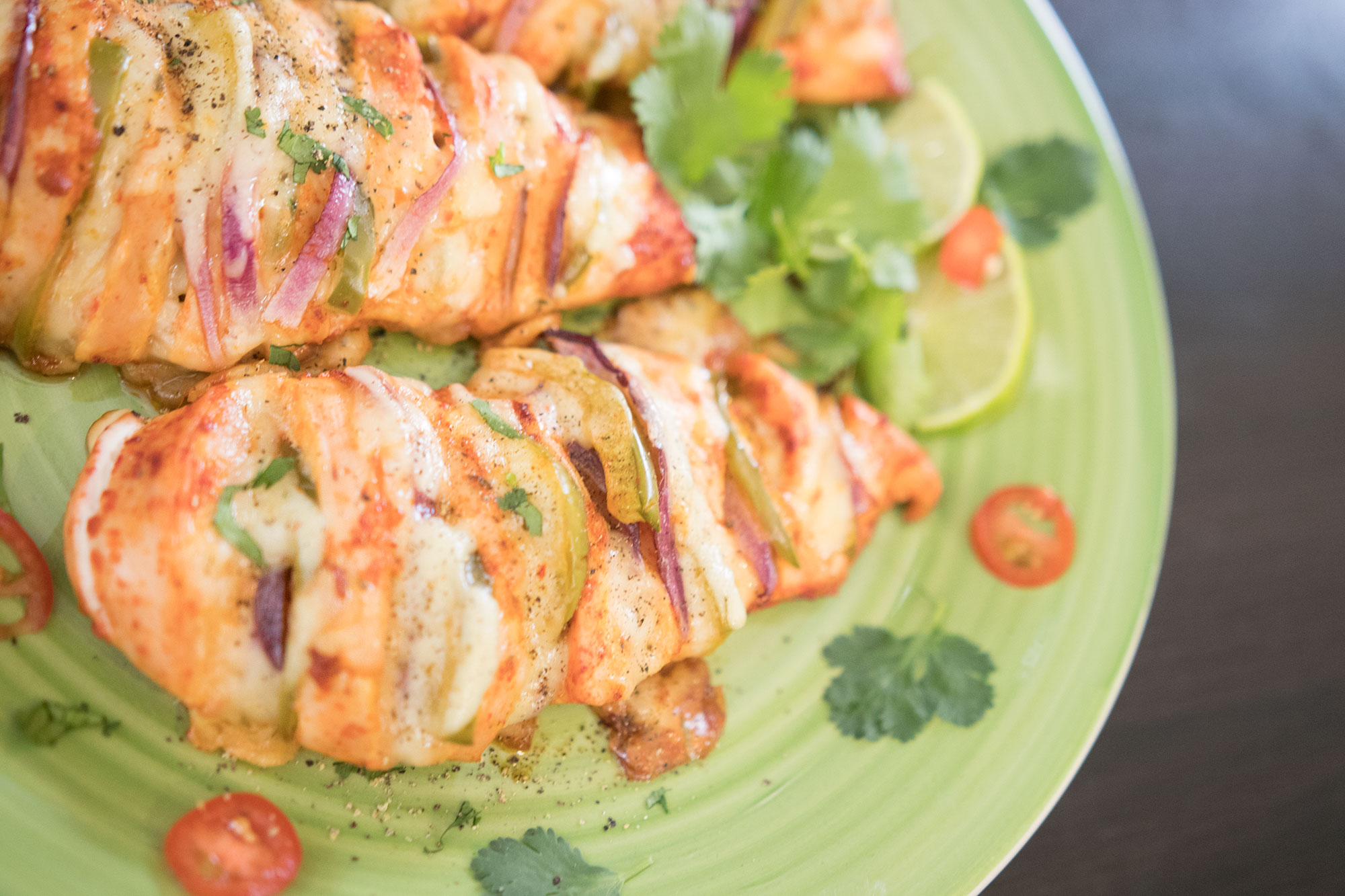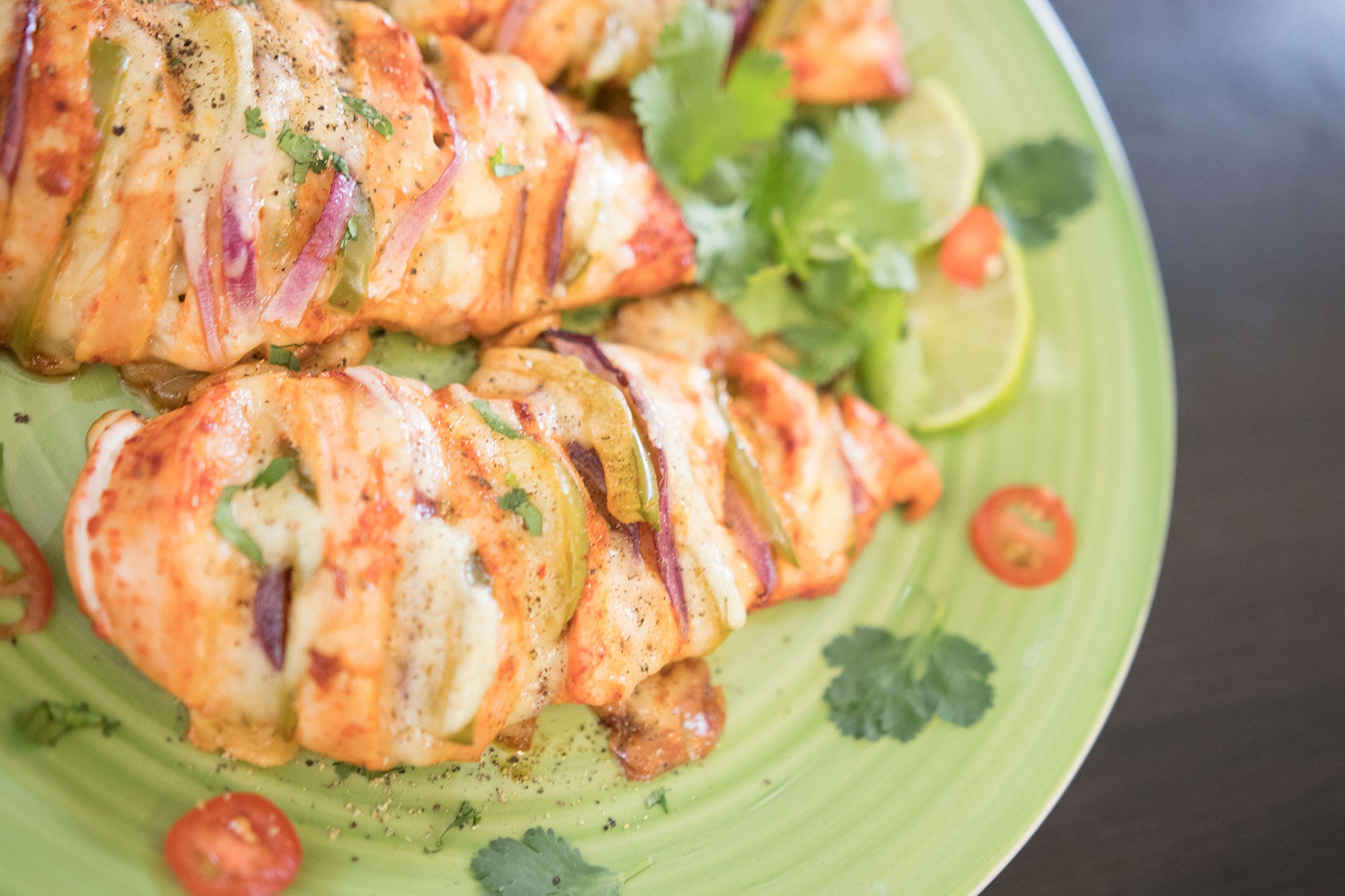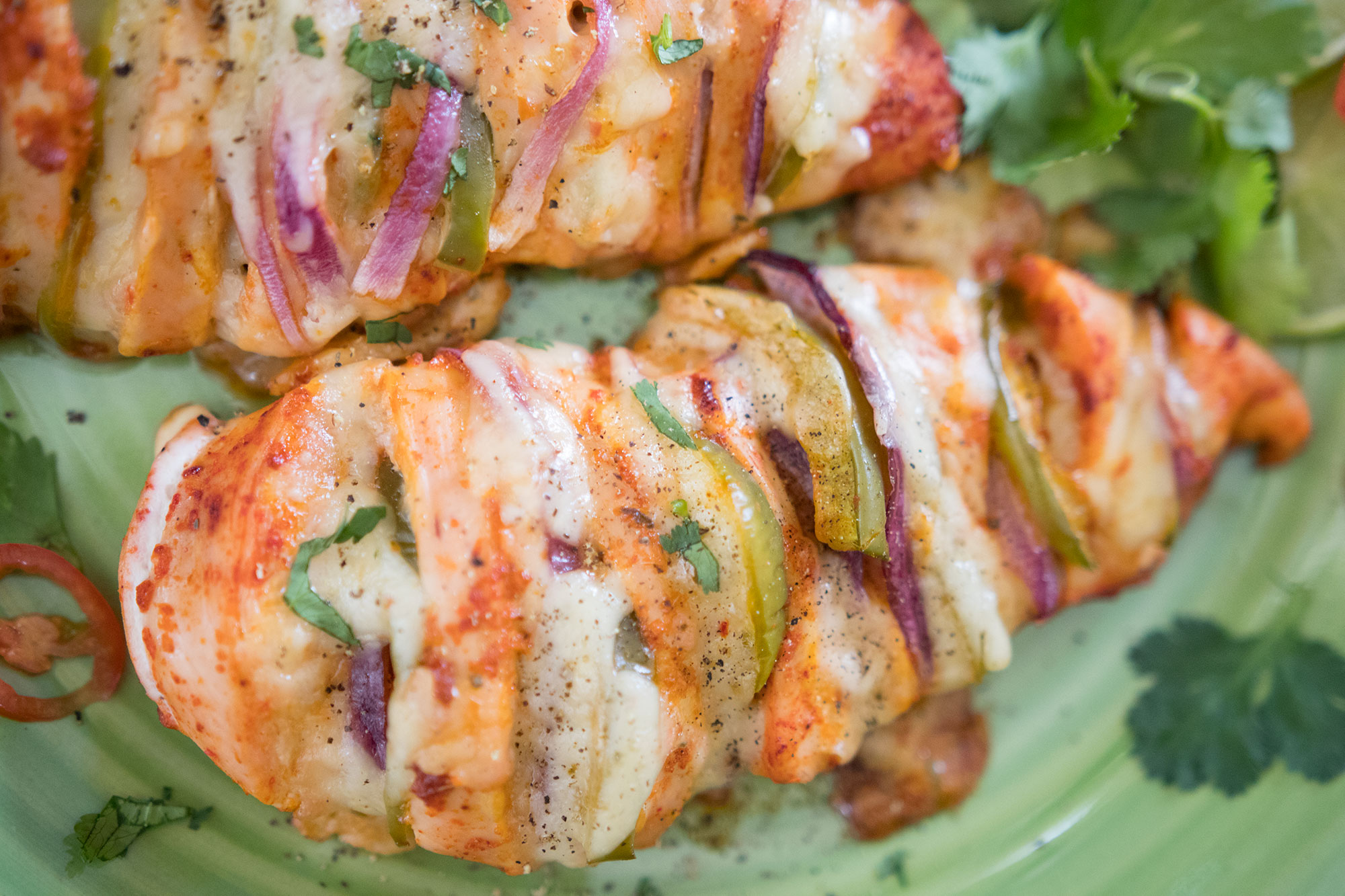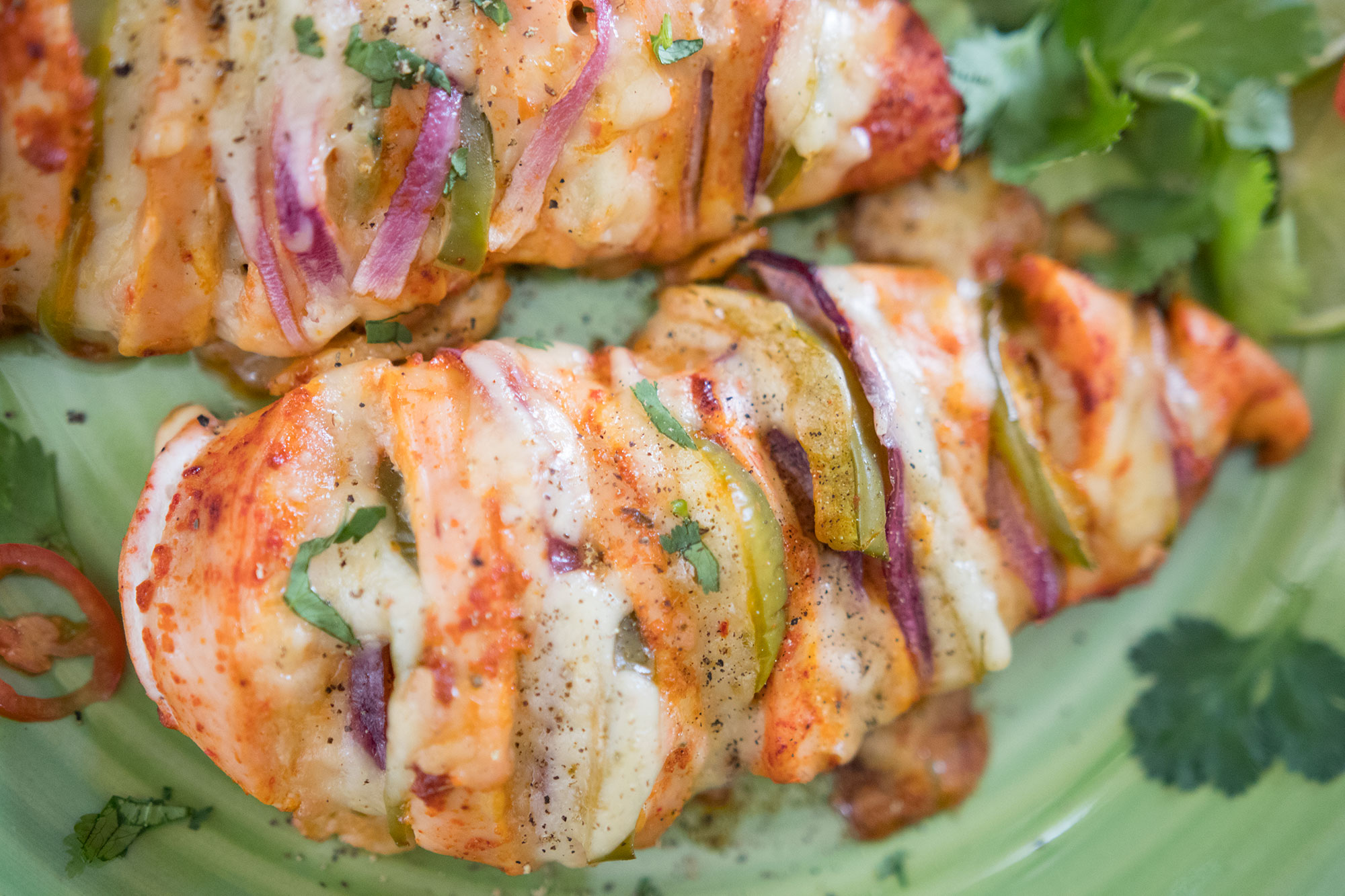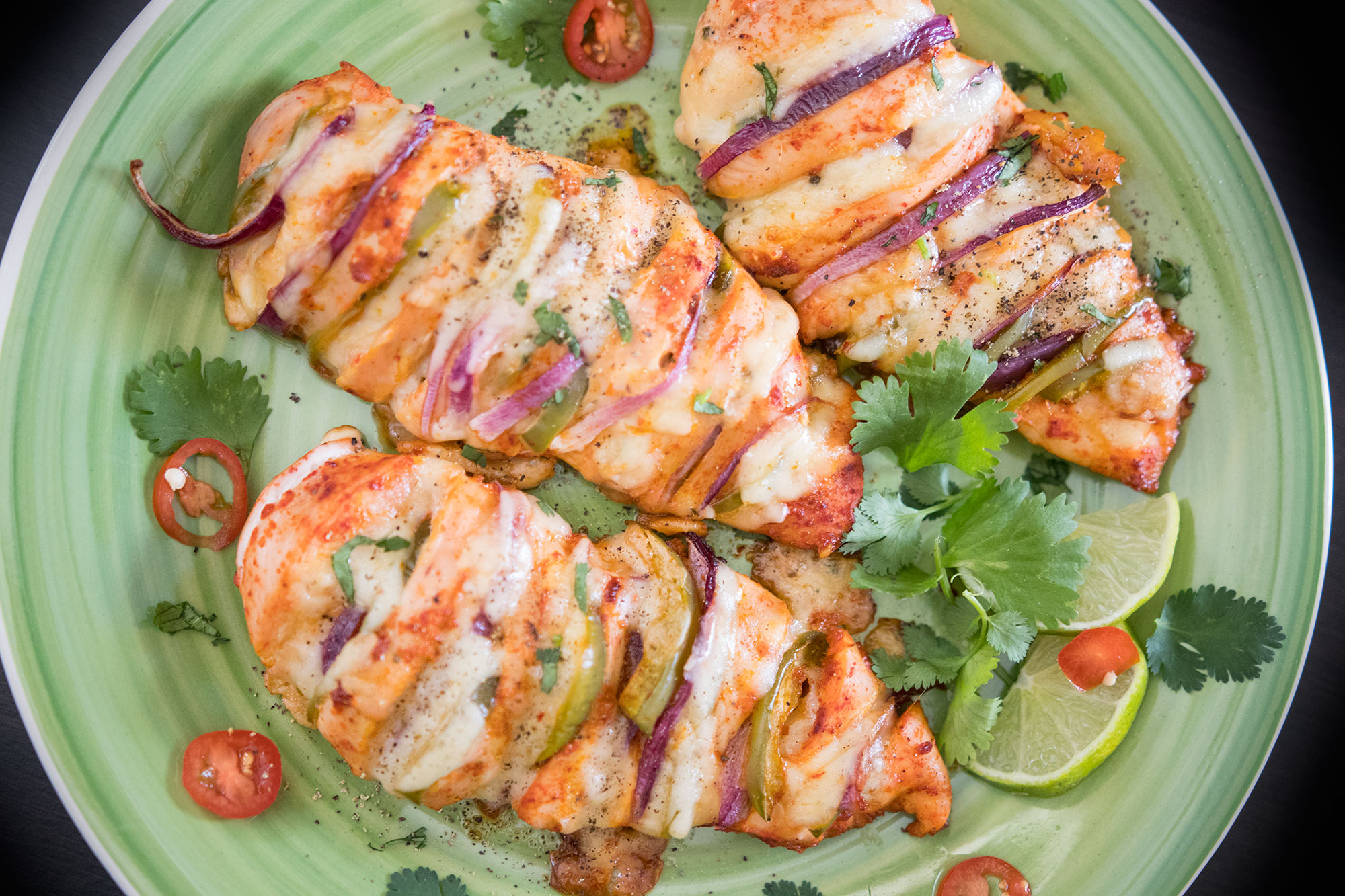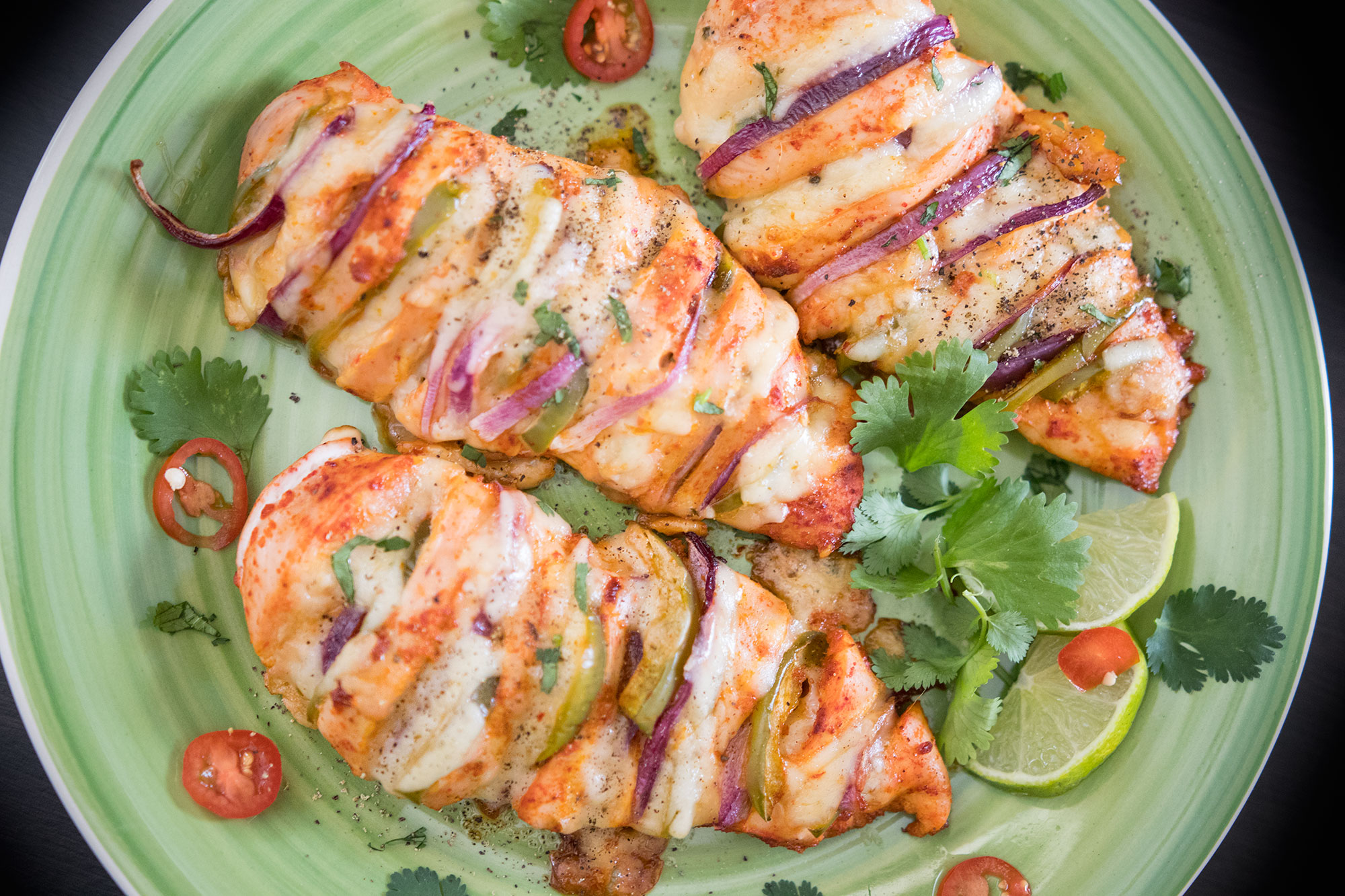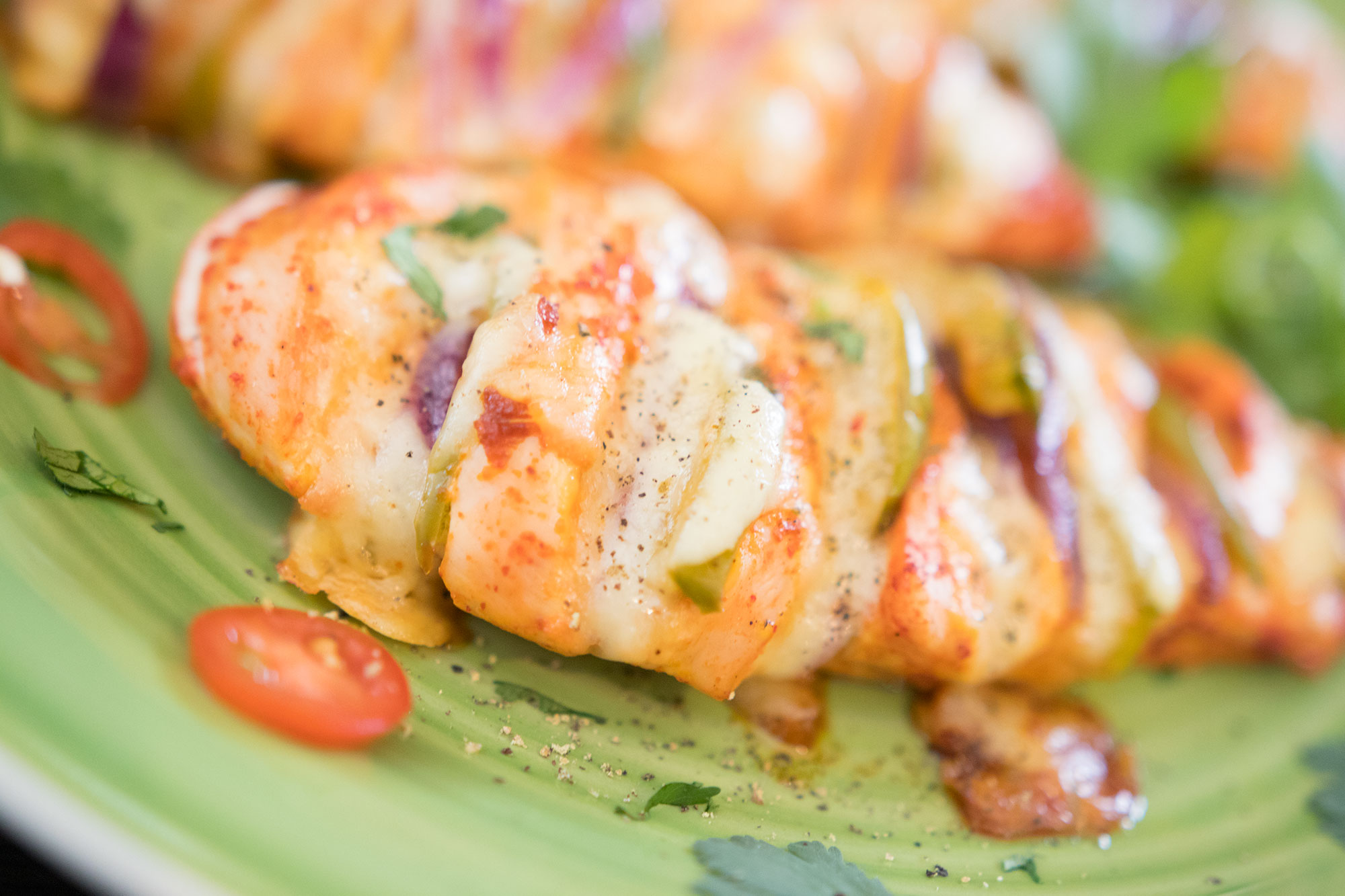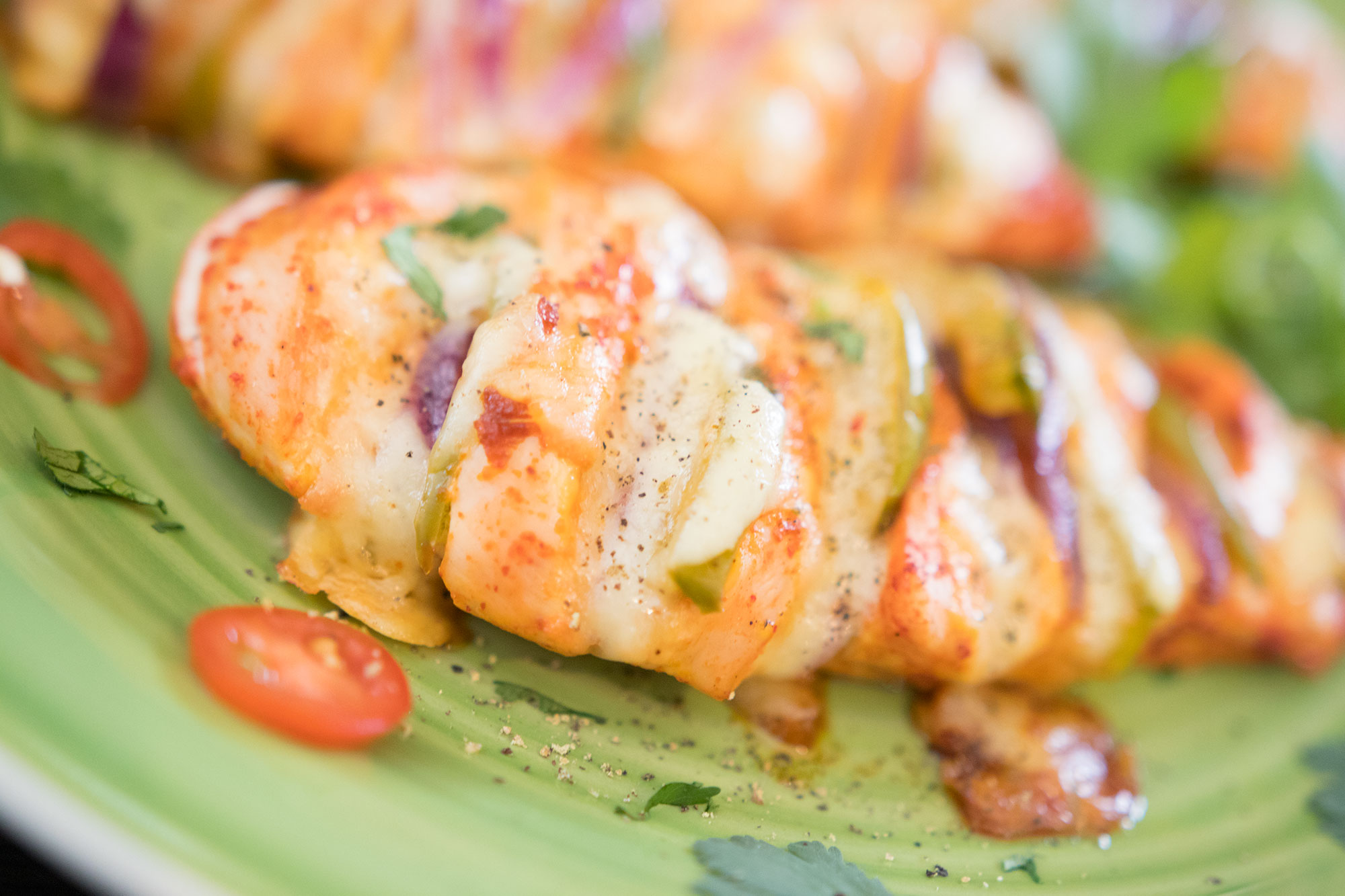 I've always been fascinated by the Hassleback Potato. What a great way to inject flavor into a humble ingredient. On the heels of this popular recipe that originated in the Swedish hotel the Hasselbacken Hotel, I'm going to apply the same concept to a Chicken breast. Chicken Tikka is very popular. Chunks of Chicken are marinated, skewered with onion and green peppers and cooked in a tandoor. It can be eaten as is or made into a gravied Chicken Tikka Masala.
In this modern twist, I'm going to marinate the Chicken breast after I cut slits in the flesh and stuff it with onion, peppers and cheese before grilling it in my oven. The Chicken breasts cook up juicy and flavorful and is a great and healthy meal.
For this recipe, I'm using a stove top to oven pan as I like to get some colour at the bottom of my Chicken breast first before I finish it in the oven.
[youtube-subscriber nickname=kravingsblog]
Ingredients
3 Chicken breasts
Juice of ½ Lemon
2 tbsps Tandoori Masala
2 tsps Ginger & Garlic Paste
Salt to taste
1 green Pepper
1 Onion
2 slices Cheese
Instructions
Remove the Chicken tenders if still attached and make 1 cm slits in the breasts very carefully to not go all the way to the bottom
Add the Lemon juice, Tandoori masala, Ginger & Garlic paste and marinate
Cut the green Pepper and Onion very thinly and stuff in the slits of the Chicken breast
Tear the cheese into small pieces and stuff in the slits as well
Add some oil to a pan and just sear the bottom before transferring to a 350 degree oven for about 25 minutes till the breasts are cooked all the way through
https://kravingsfoodadventures.com/hasselback-chicken-tikka/