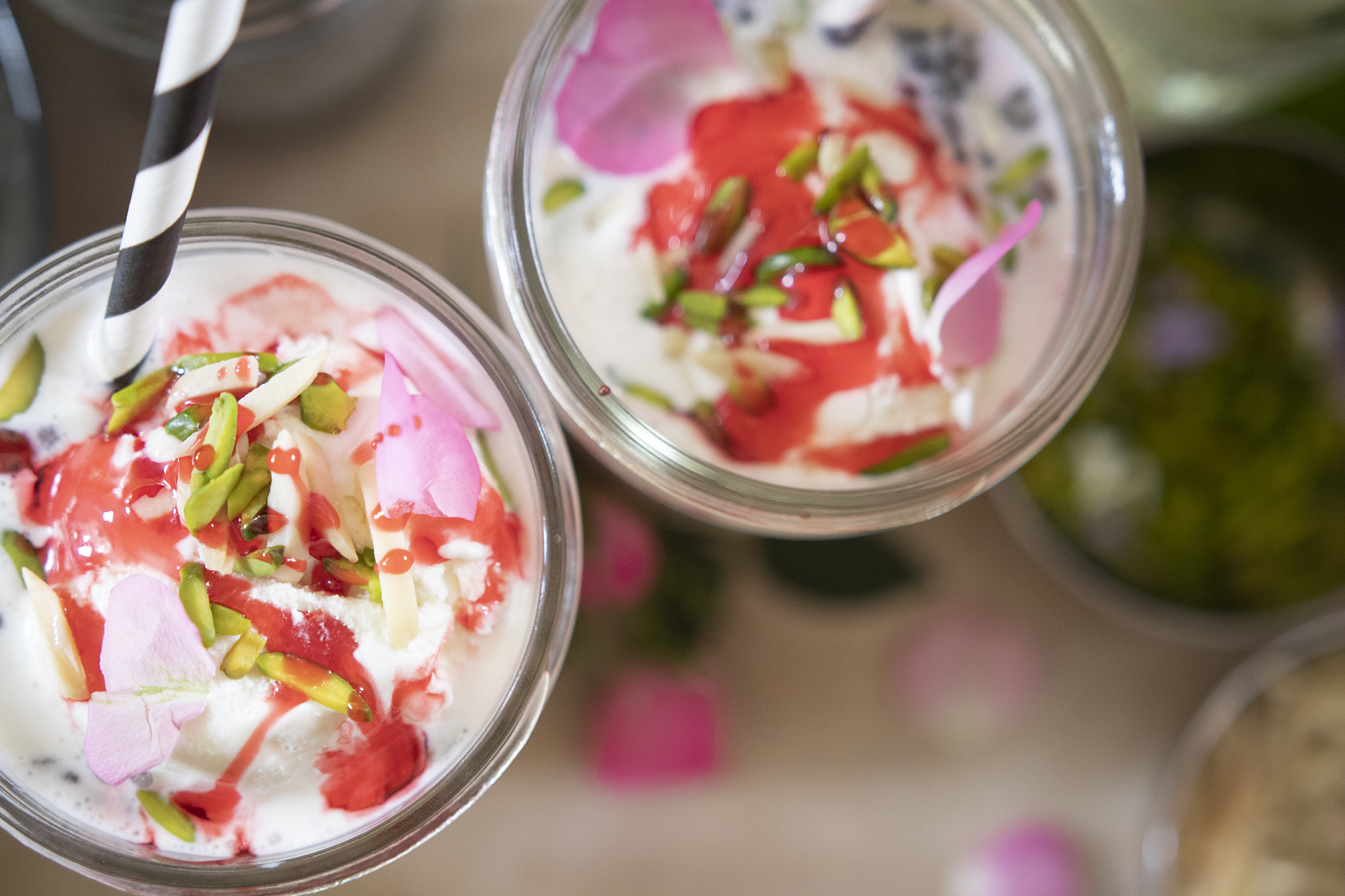 If you've never had Falooda before you're in for a treat. Of course there are several ways to make this cold refreshing milky drink, and for this reason I've not included any weights and measures in this post.
In this recipe I top cubes of berry jello with a thickened saffron milk, topped by vermicelli noodles, rose milk & basil seeds. The drink is topped with ice cream, nuts and a drizzle of rose syrup.
What's great about this video is I will show you how to make these ahead in mason jars, so you only have to top it with ice cream and the garnish before serving!