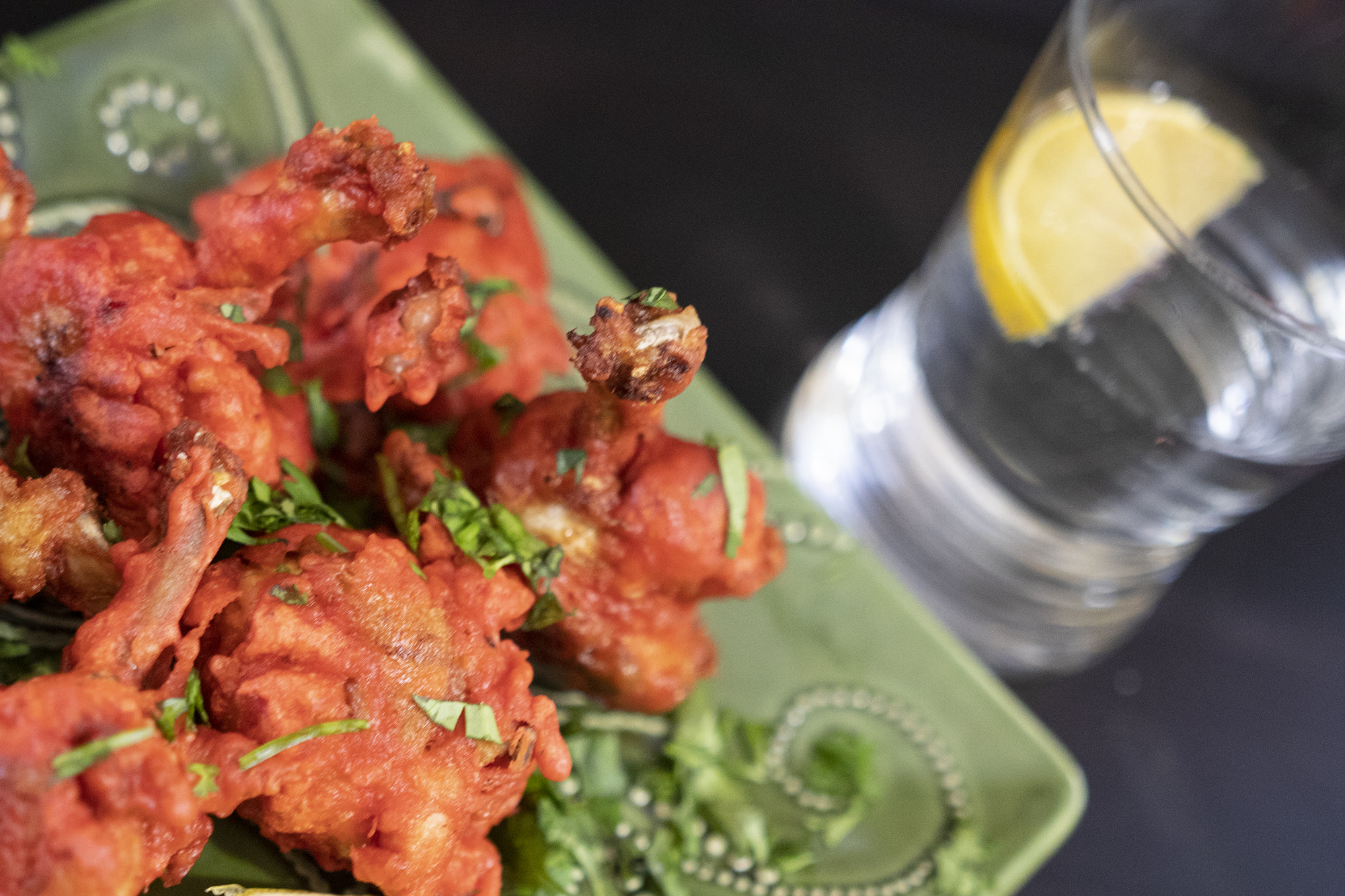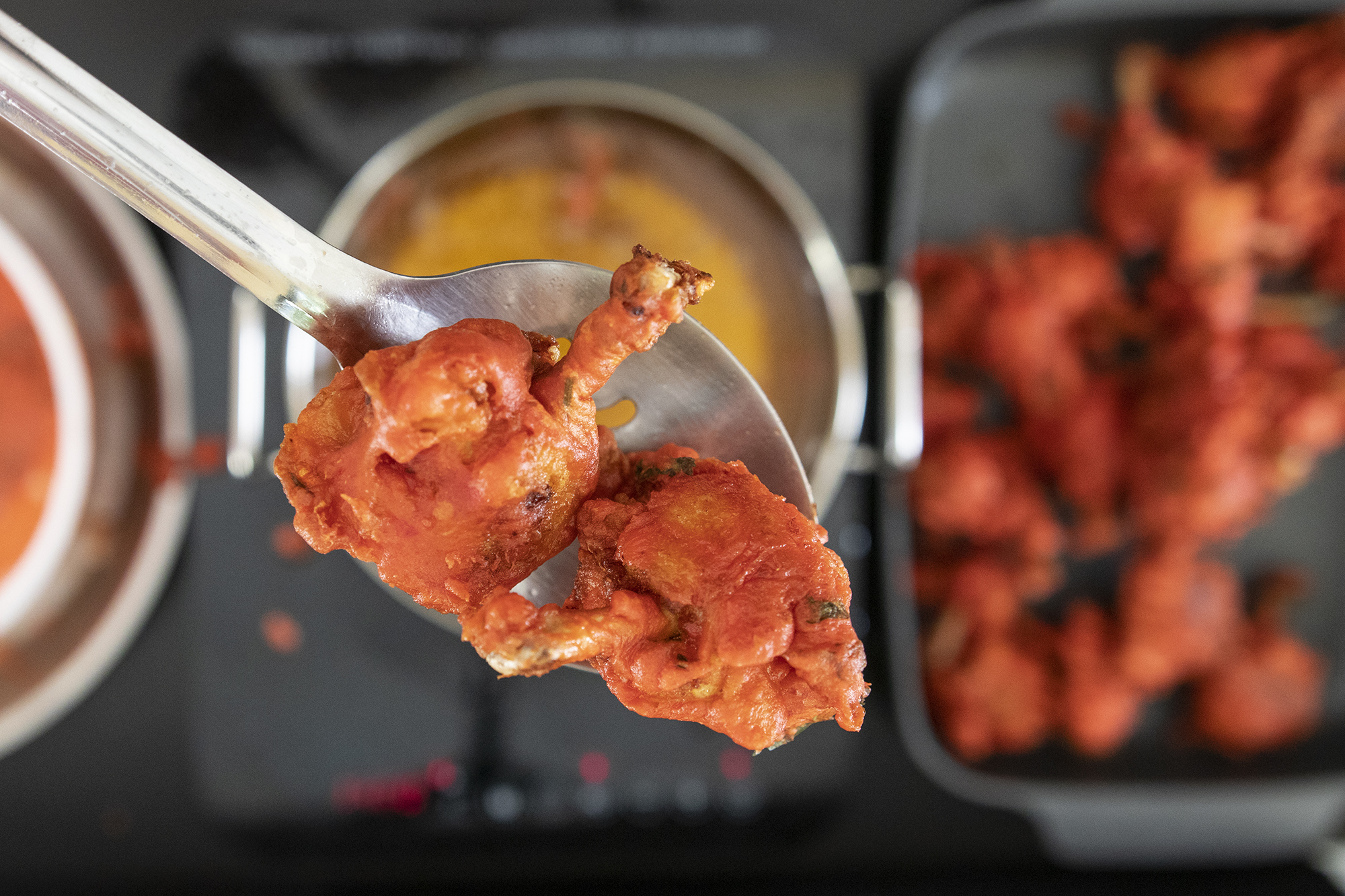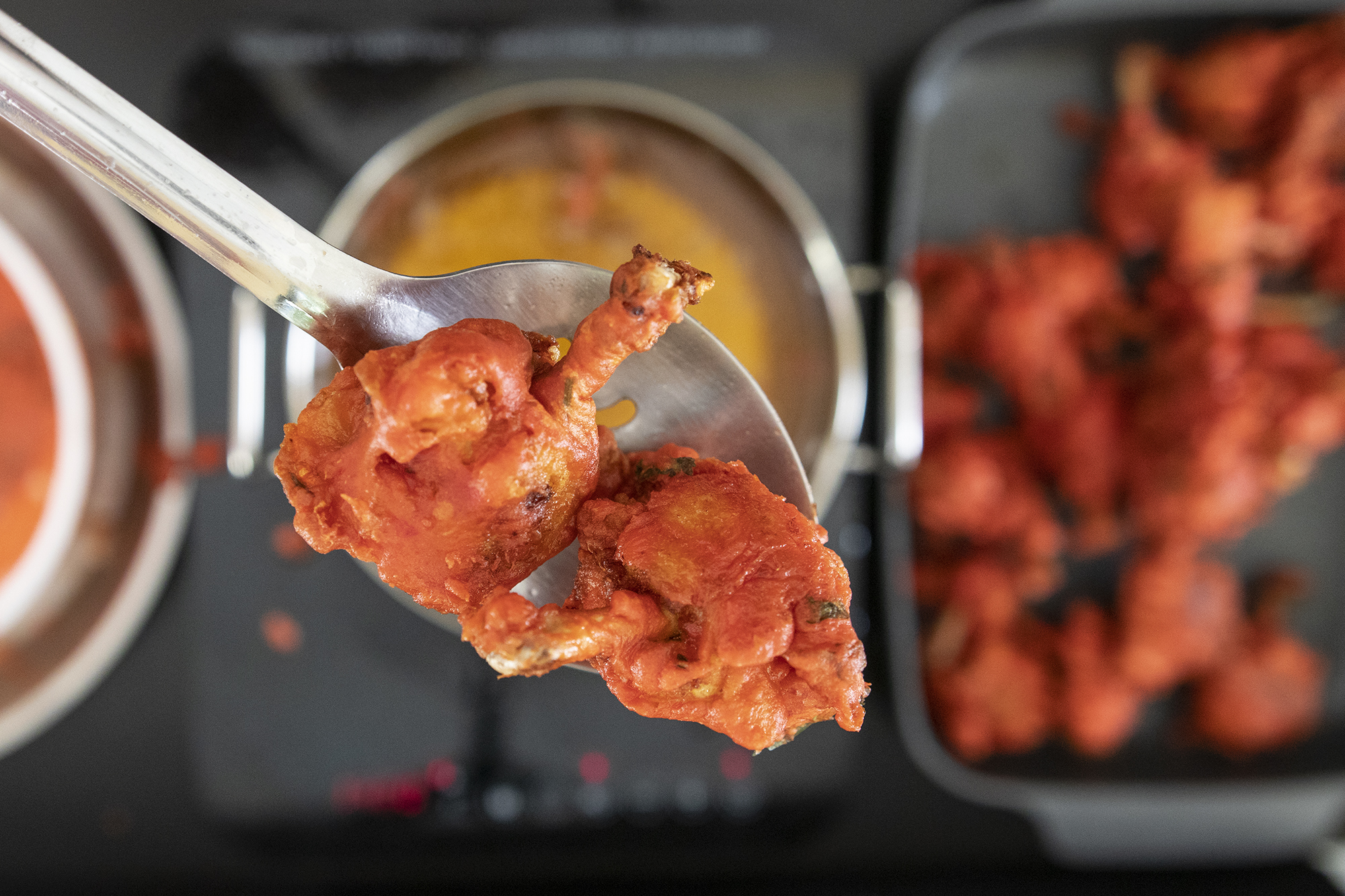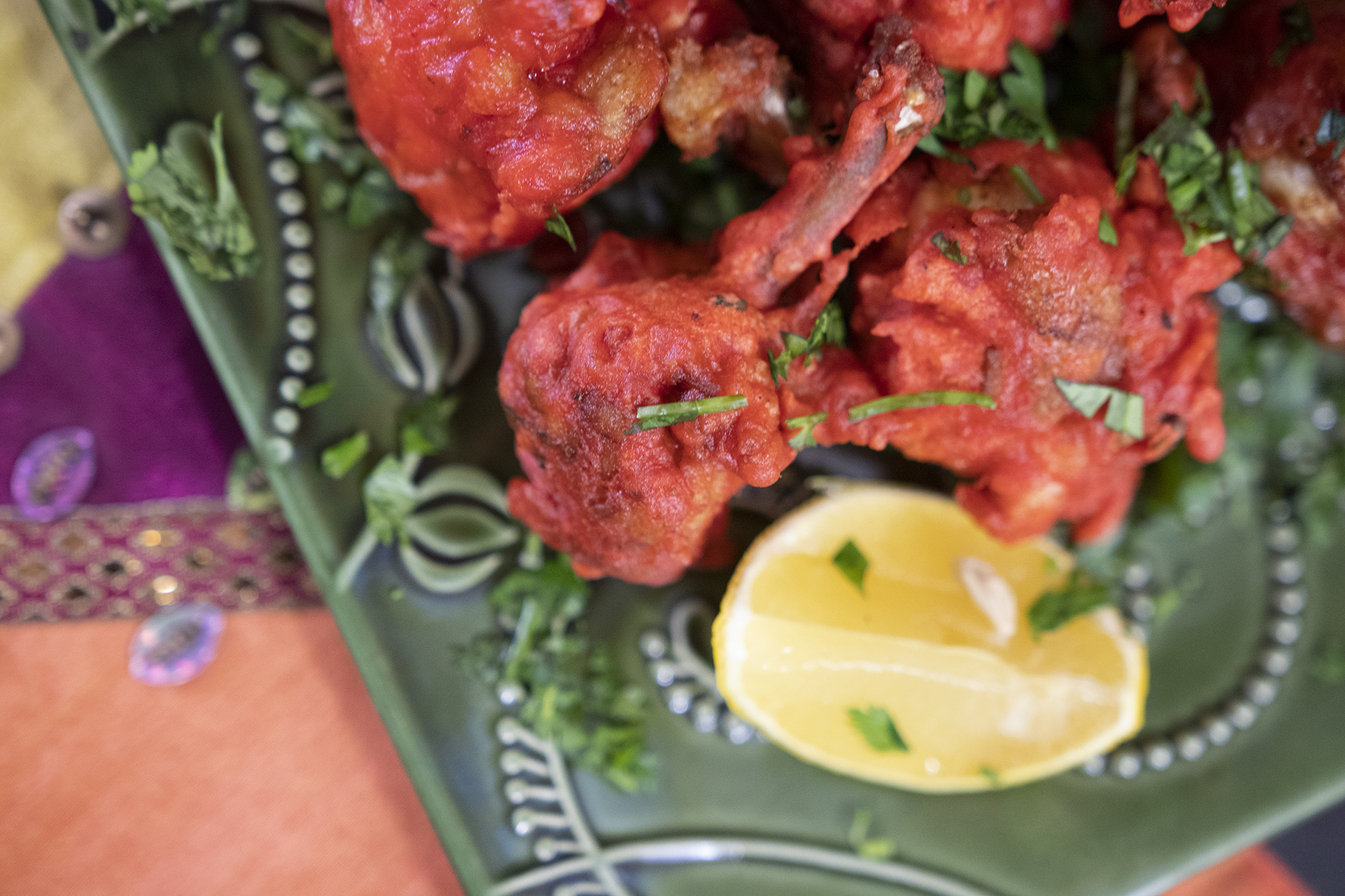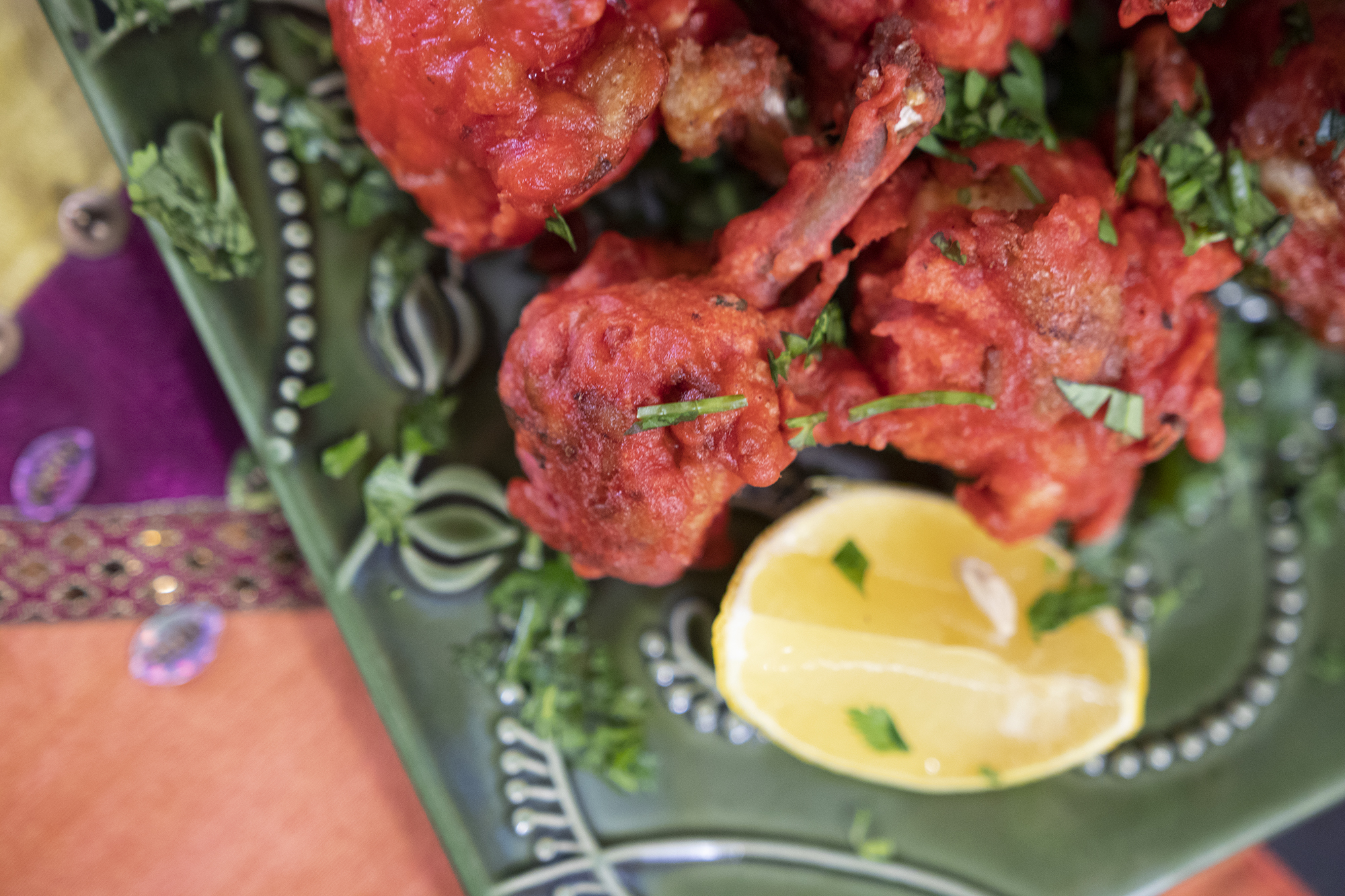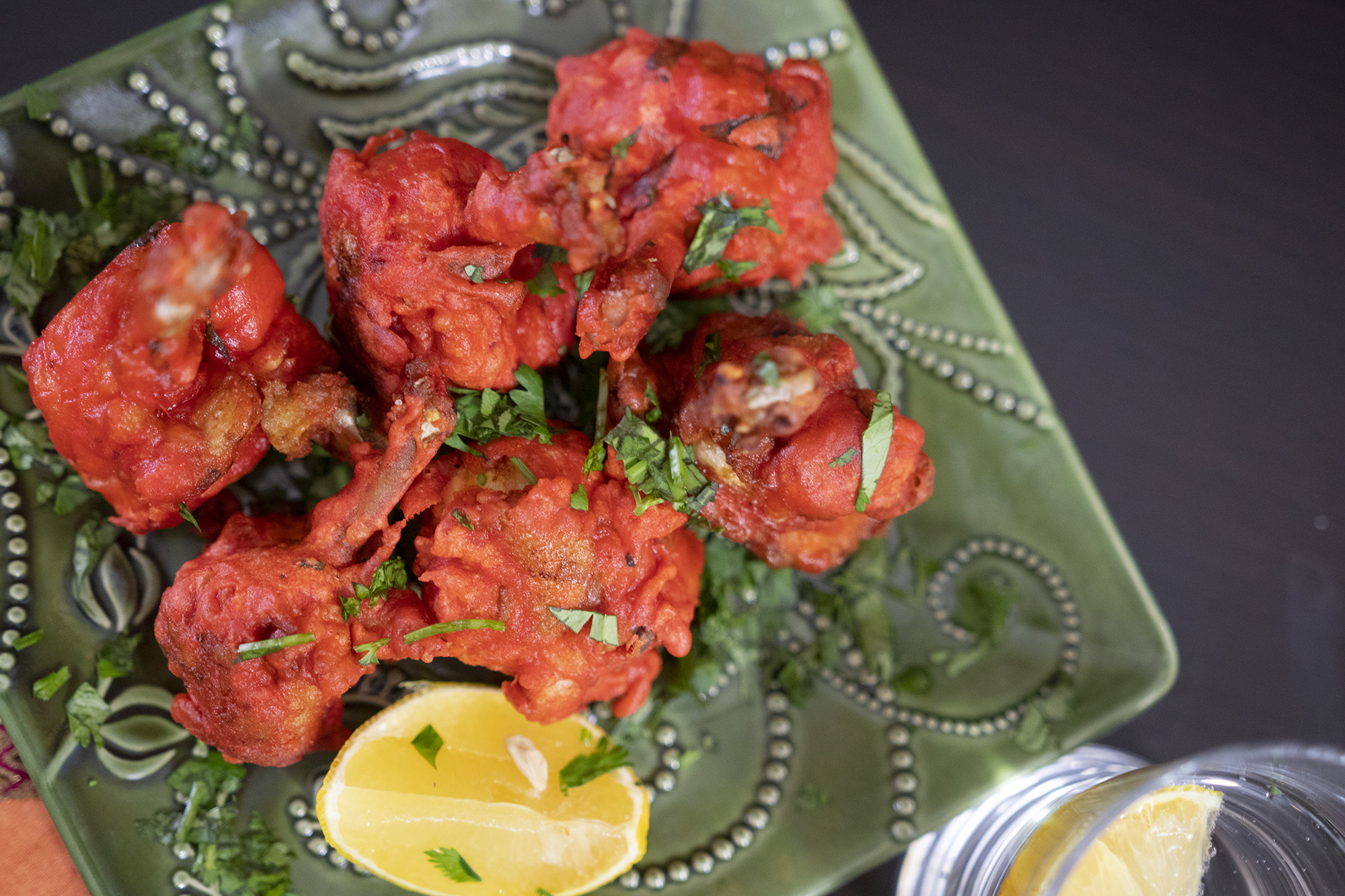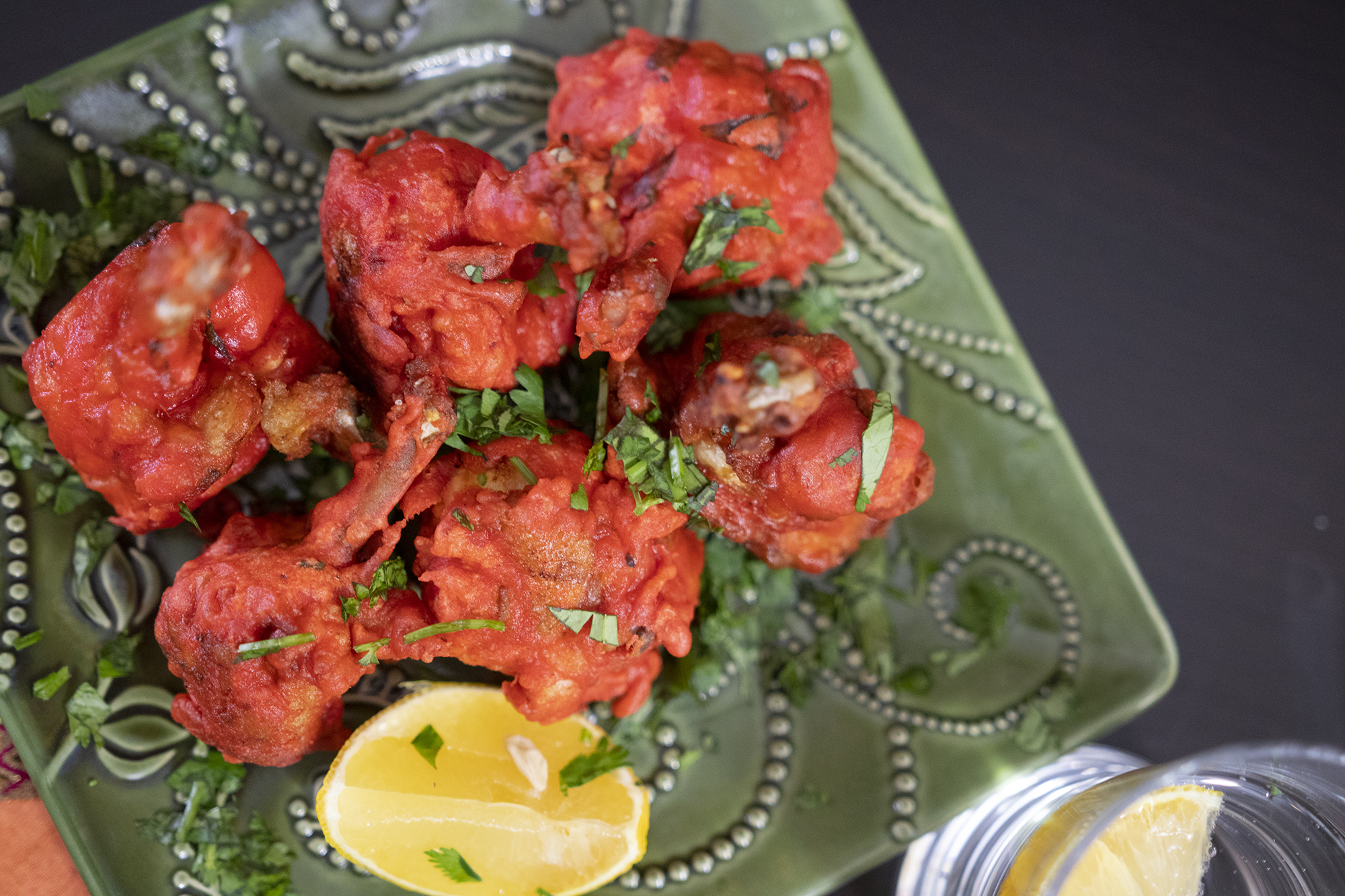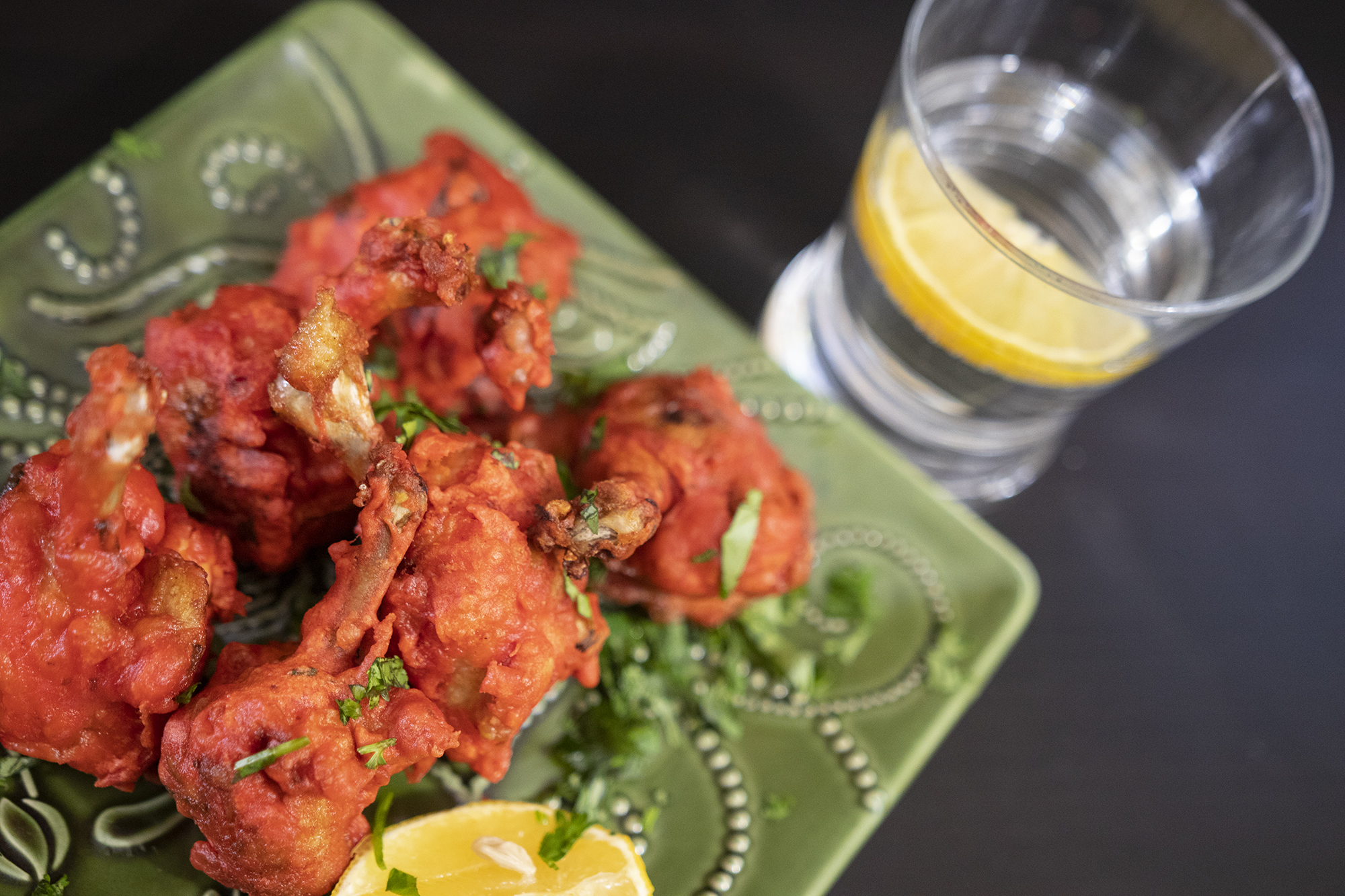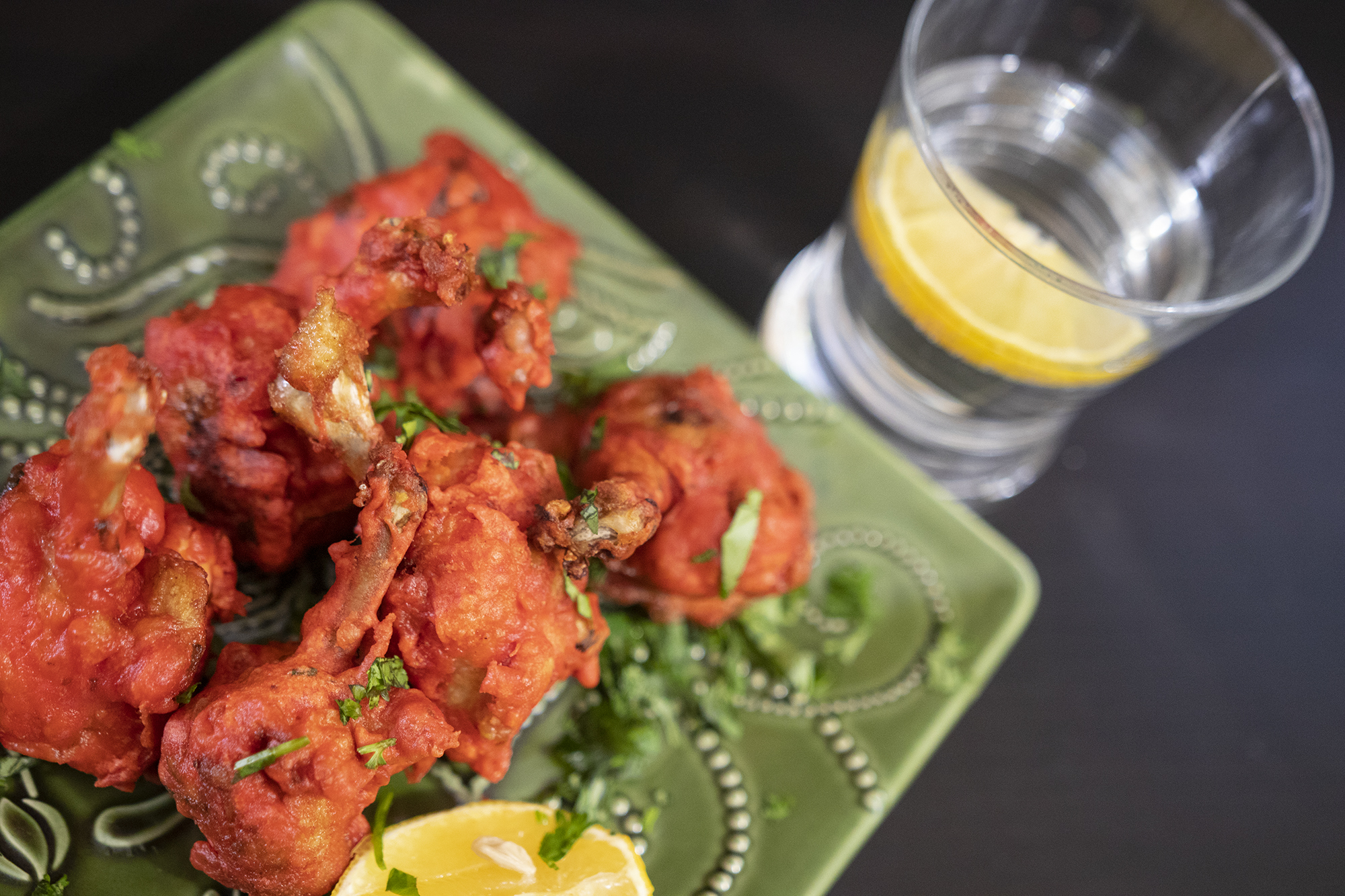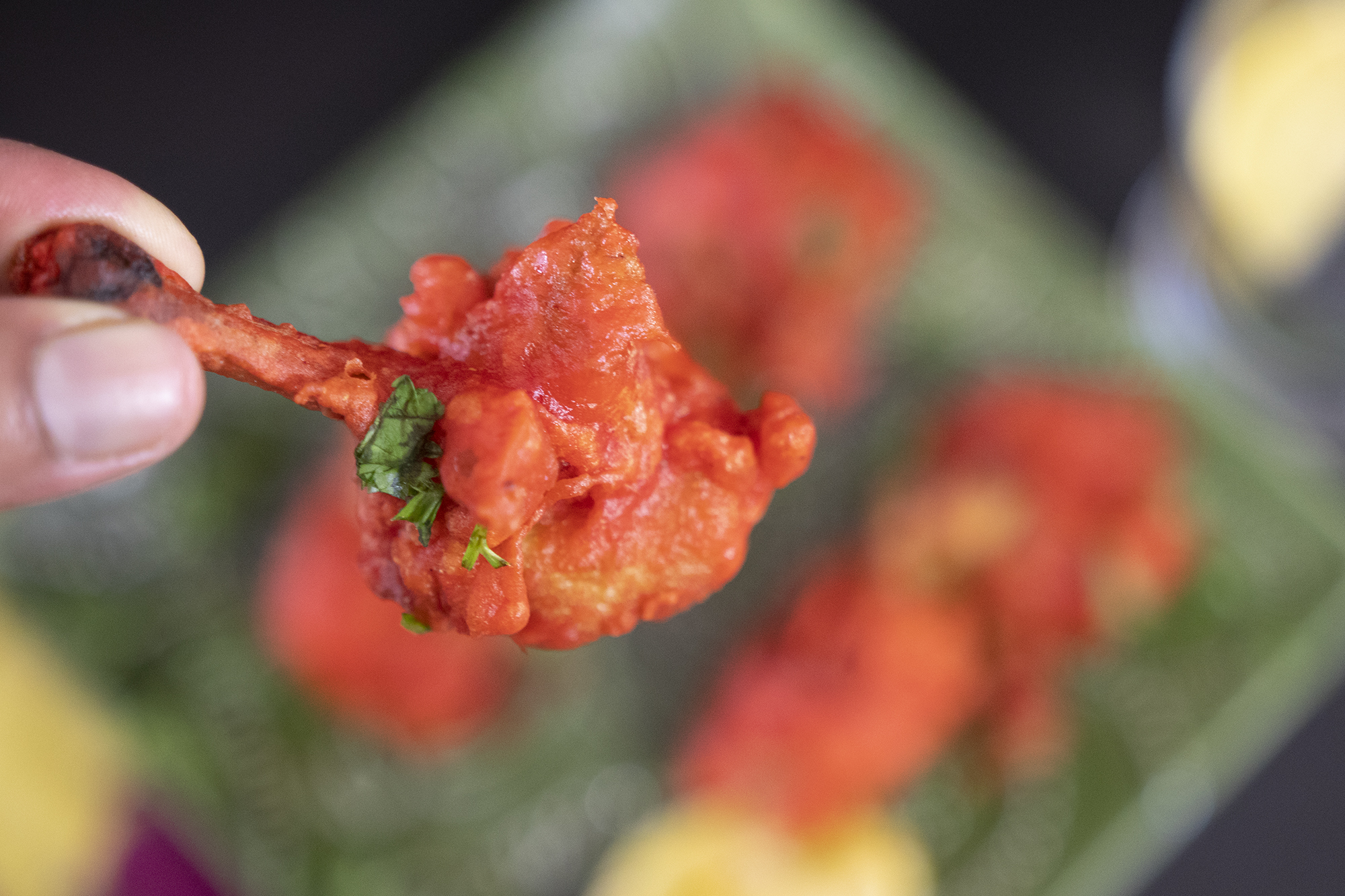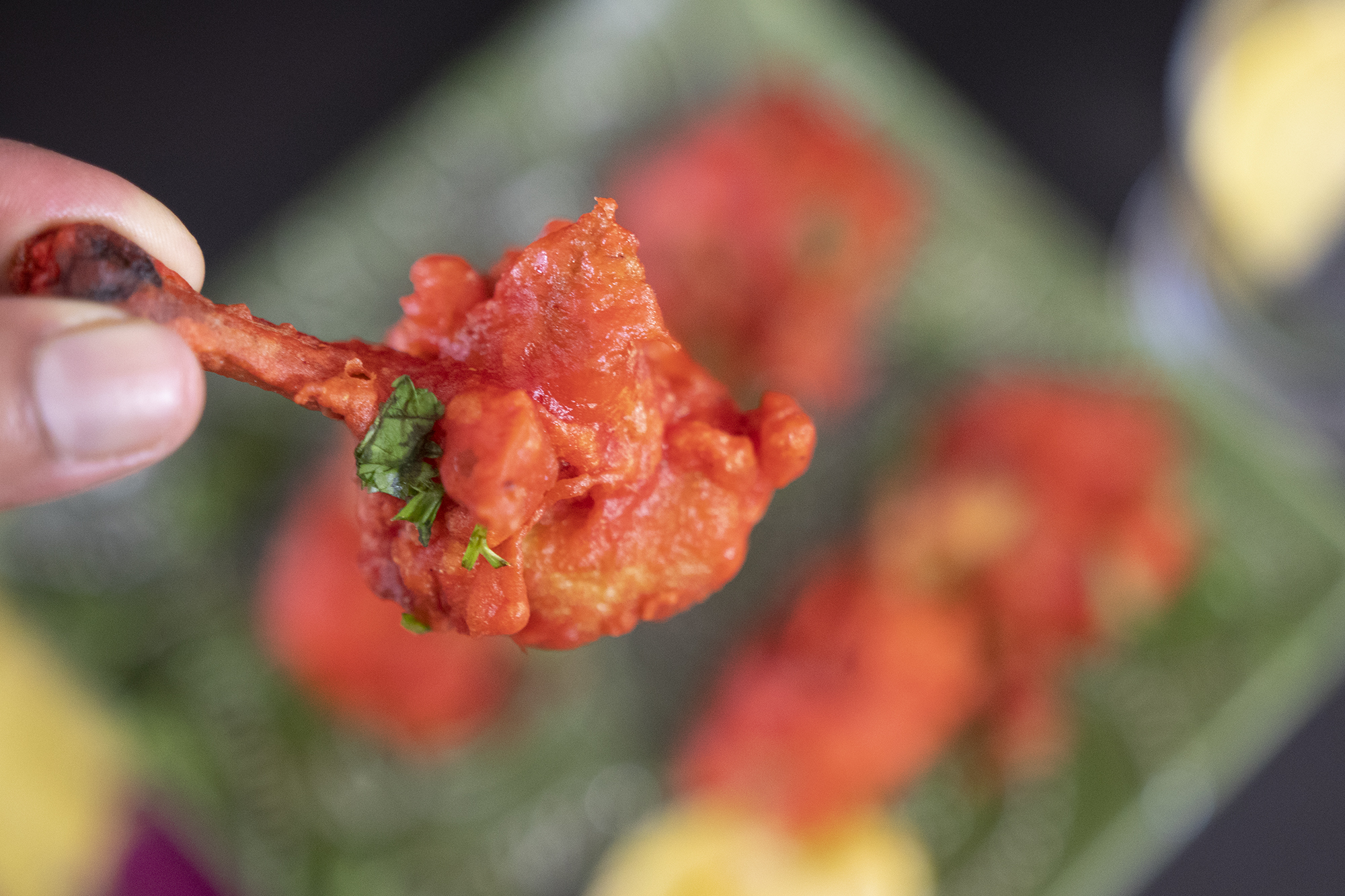 Chicken Lollipops are Chicken wings turned into a lollipop shape by scraping all the meat from one side to another. It's marinated in spices and then deep fried in a crispy gluten free batter. This snack, starter or appetizer is very popular in Mumbai, former Bombay, India and all over the world.
[youtube-subscriber nickname=kravingsblog]
Chicken Lollipop – Crispy Chicken Wings in a Lollipop shape
Ingredients
1 lb Chicken wings, drumettes & wingettes
Juice of 1/2 Lemon
1 tsp Ginger & Garlic paste
1 tsp red Chilli powder
2 tsps Salt
Batter
1 cup Chickpea flour
1/2 cup Rice flour
1 - 2 cups Water
1 tsp Salt
1/2 tsp Turmeric
1 tsp red Chilli powder
1 tsp Cumin powder
1 tsp Coriander powder
1/2 tsp Ginger & Garlic paste
Red food coloring
1/4 cup chopped Coriander
Instructions
Prepare the Lollipops as shown in video
Marinate with the lemon juice, ginger and garlic paste, chilli powder & salt and keep aside
Prepare the batter by first mixing the 2 flours with water a little at a time to remove lumps, add all the other ingredients to make a batter
Dip the lollipops in the batter and deep fry till the exterior is crispy and finish cooking in a hot oven.
https://kravingsfoodadventures.com/chicken-lollipop-crispy-chicken-wings-lollipop-shape/