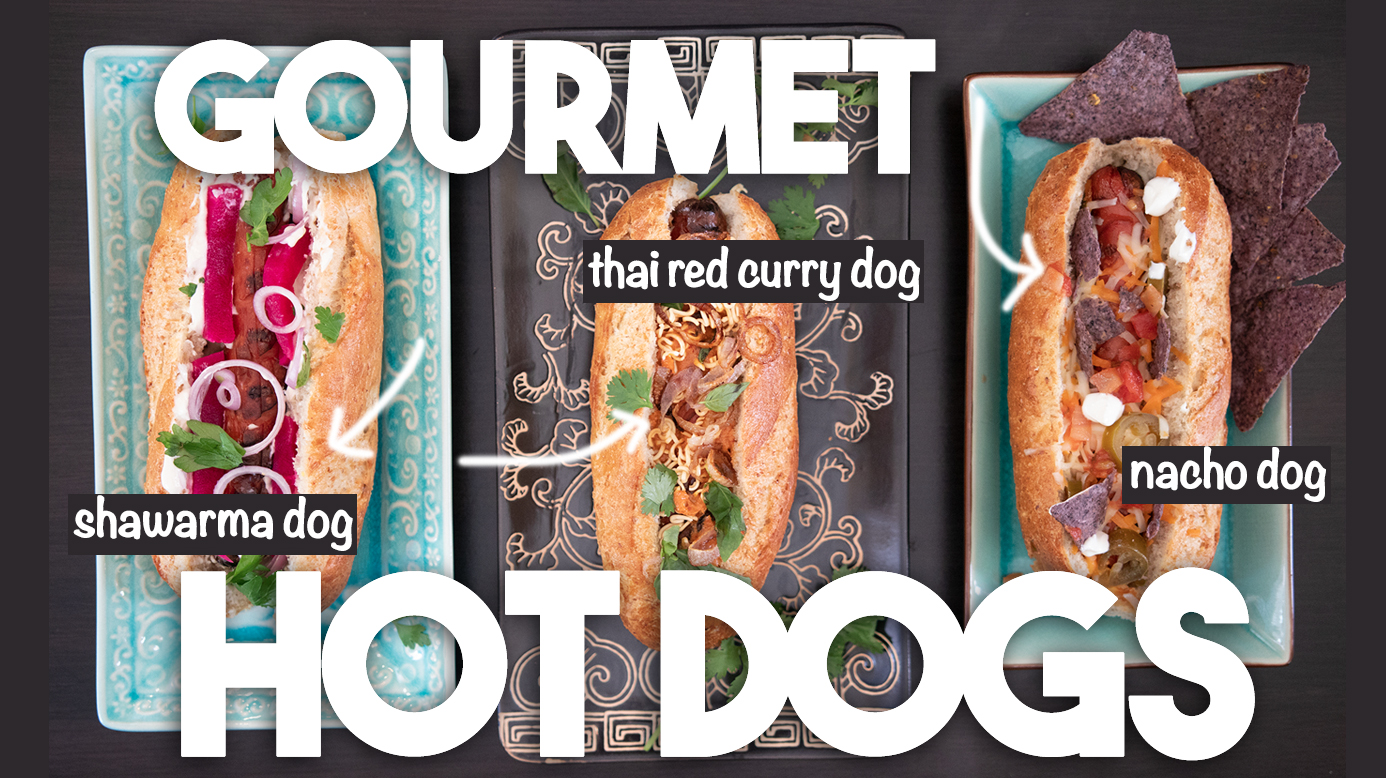 Happy National Hot Dog Day!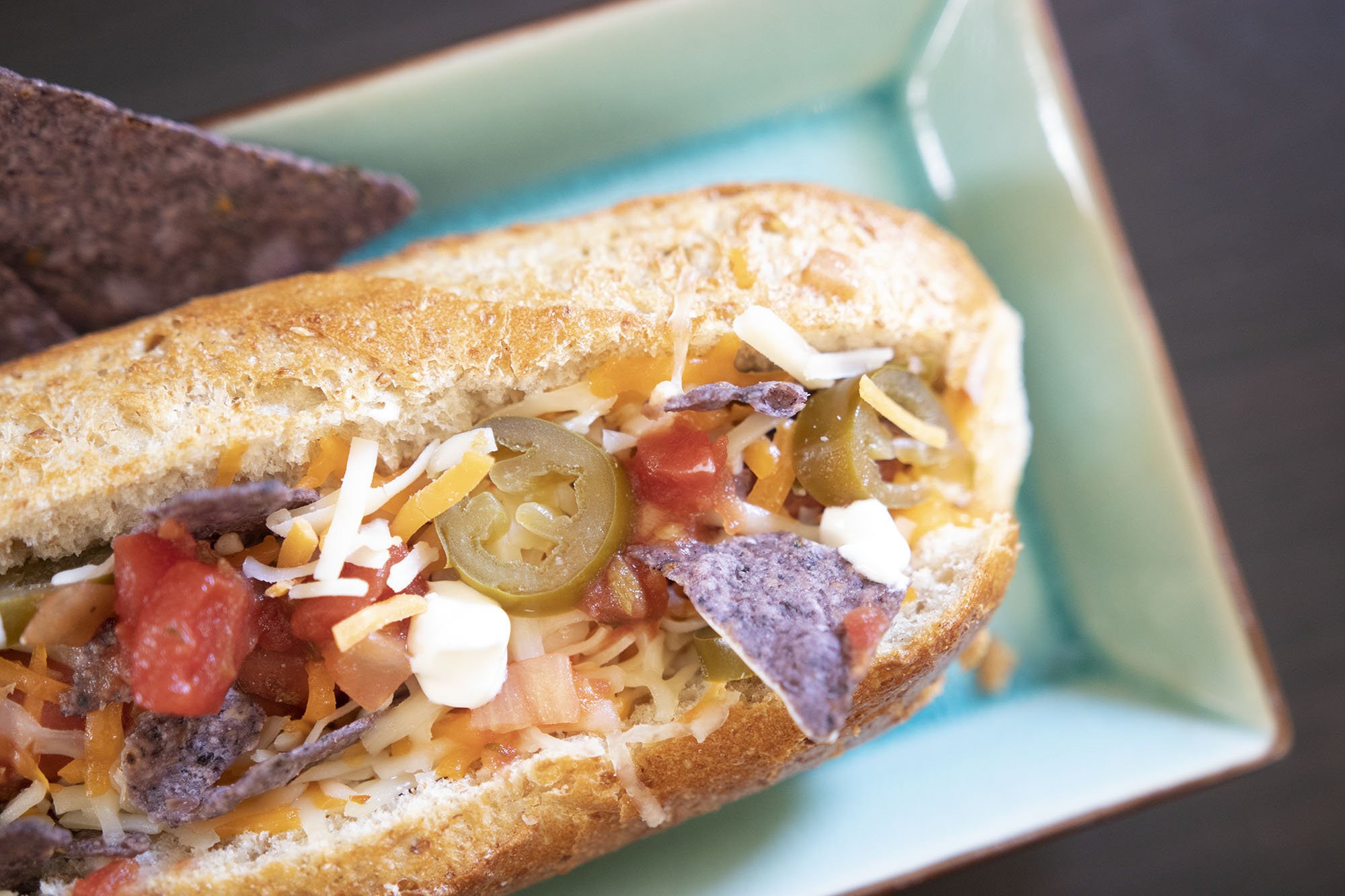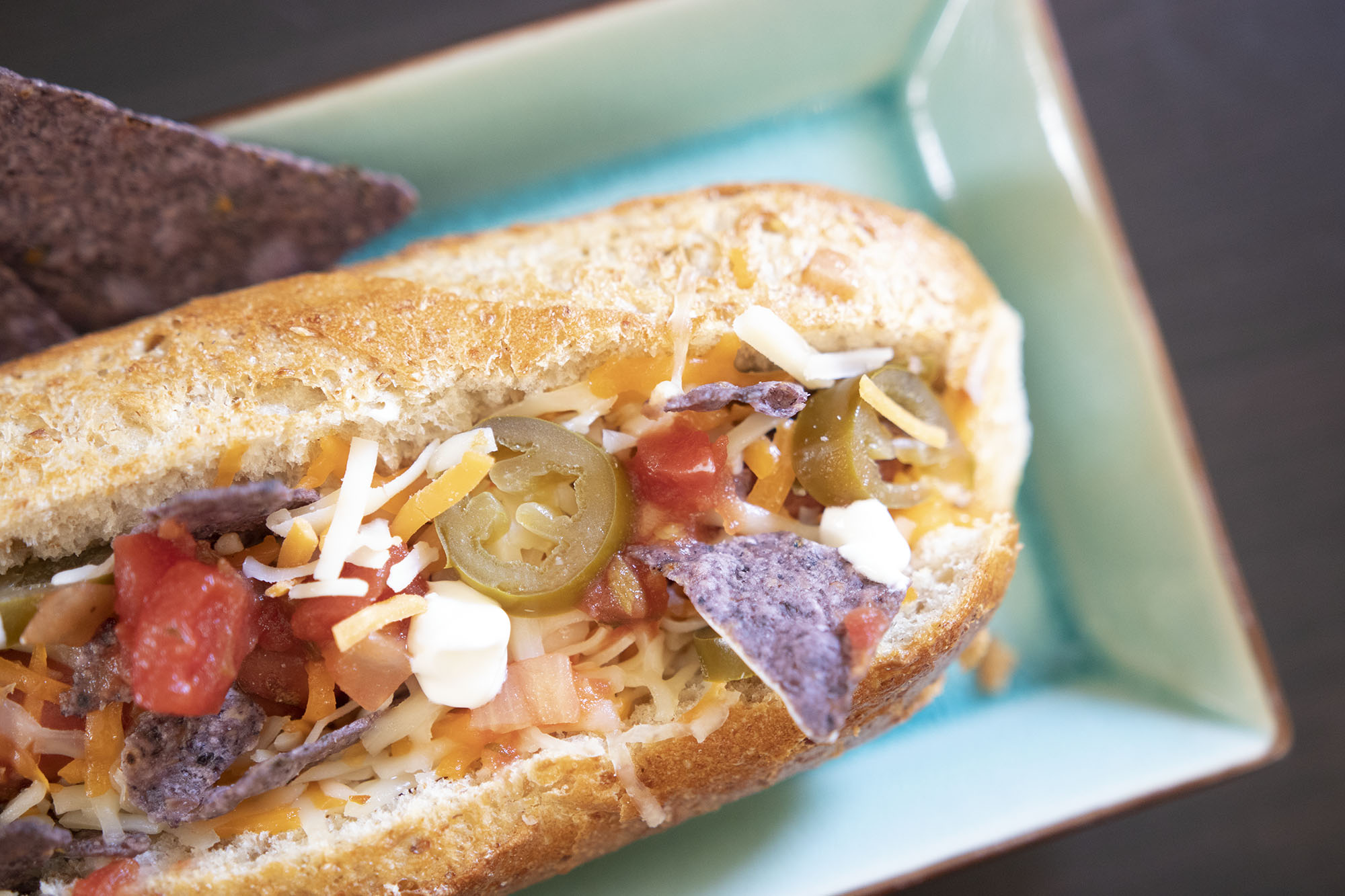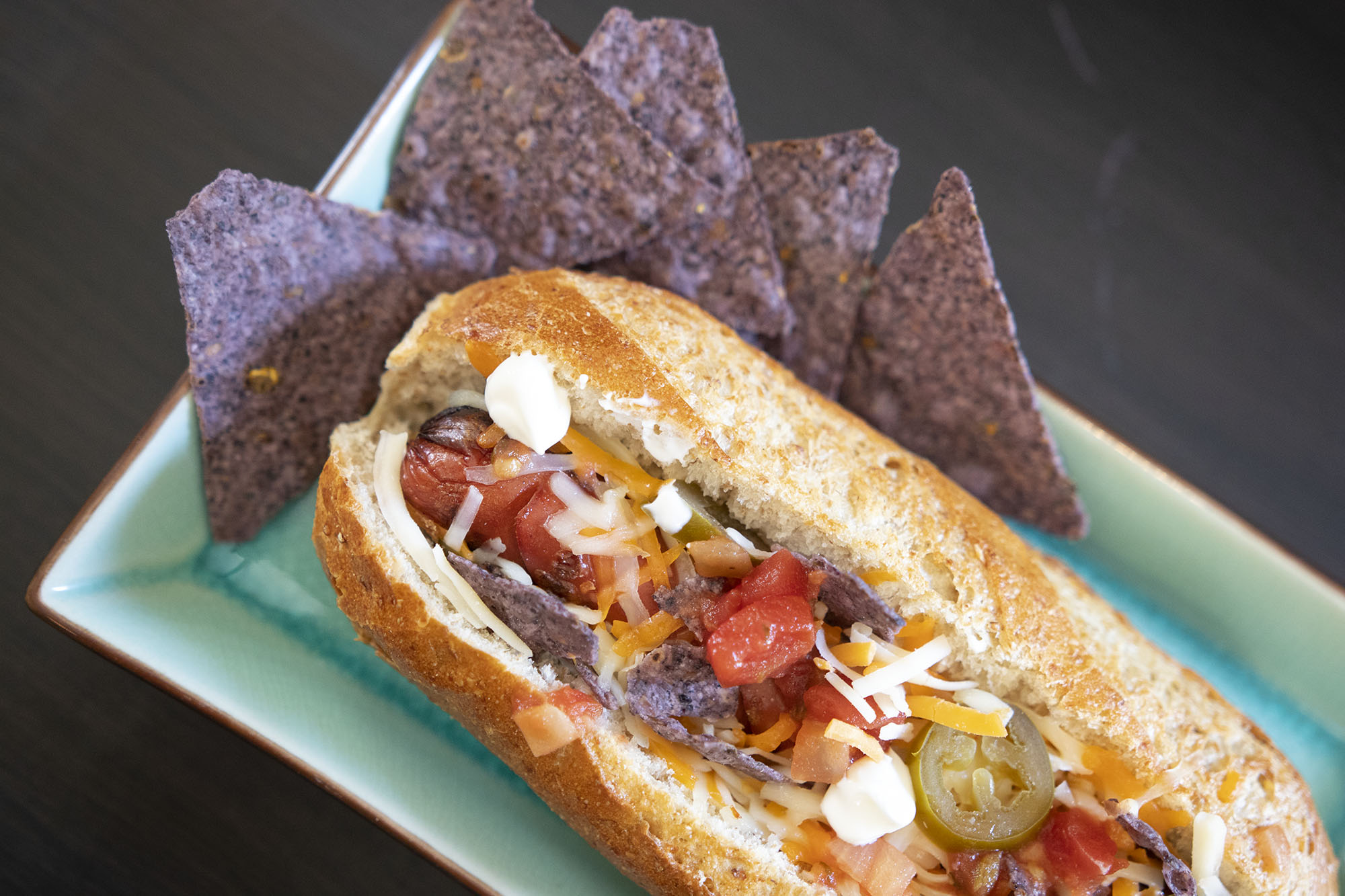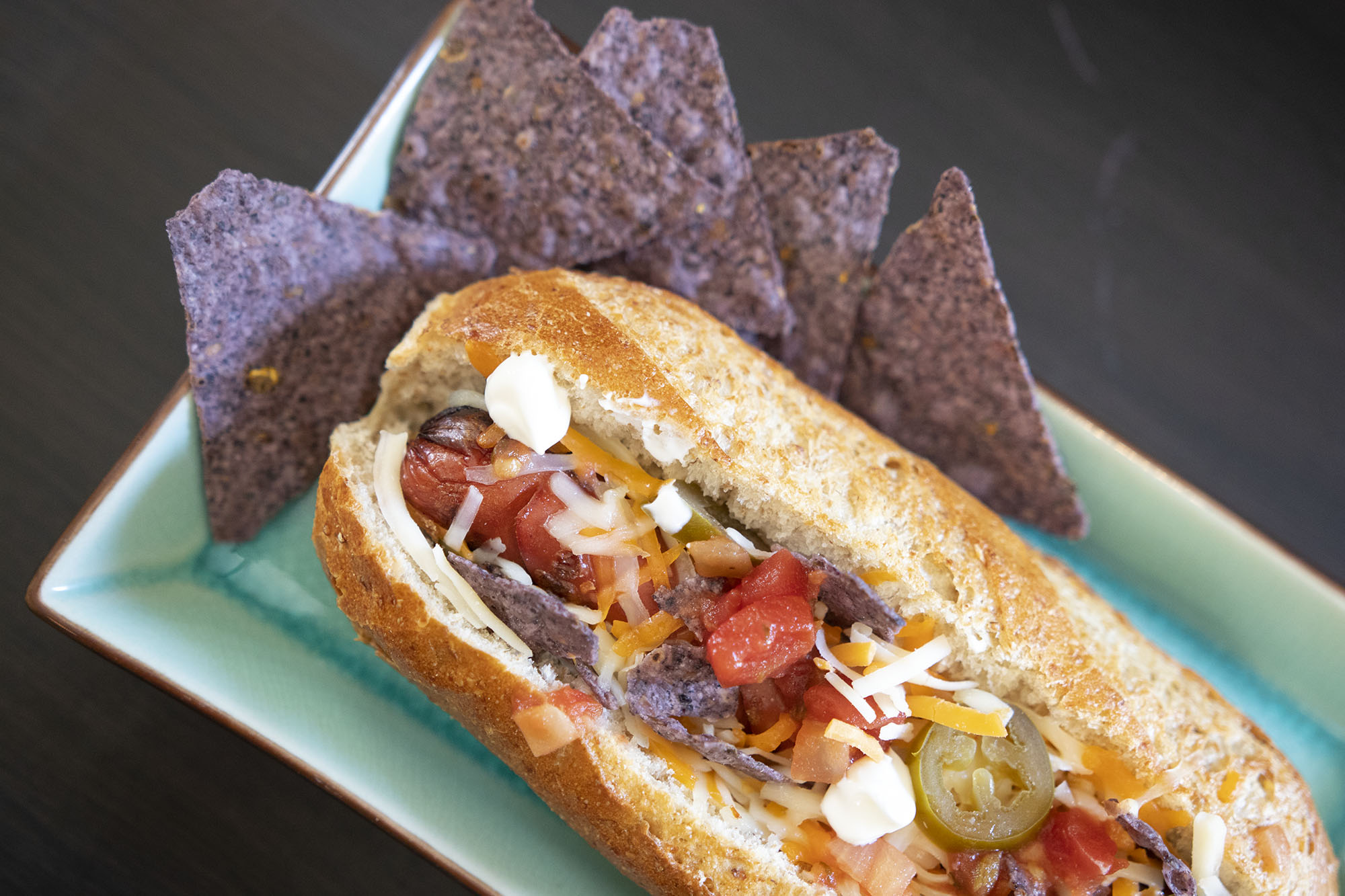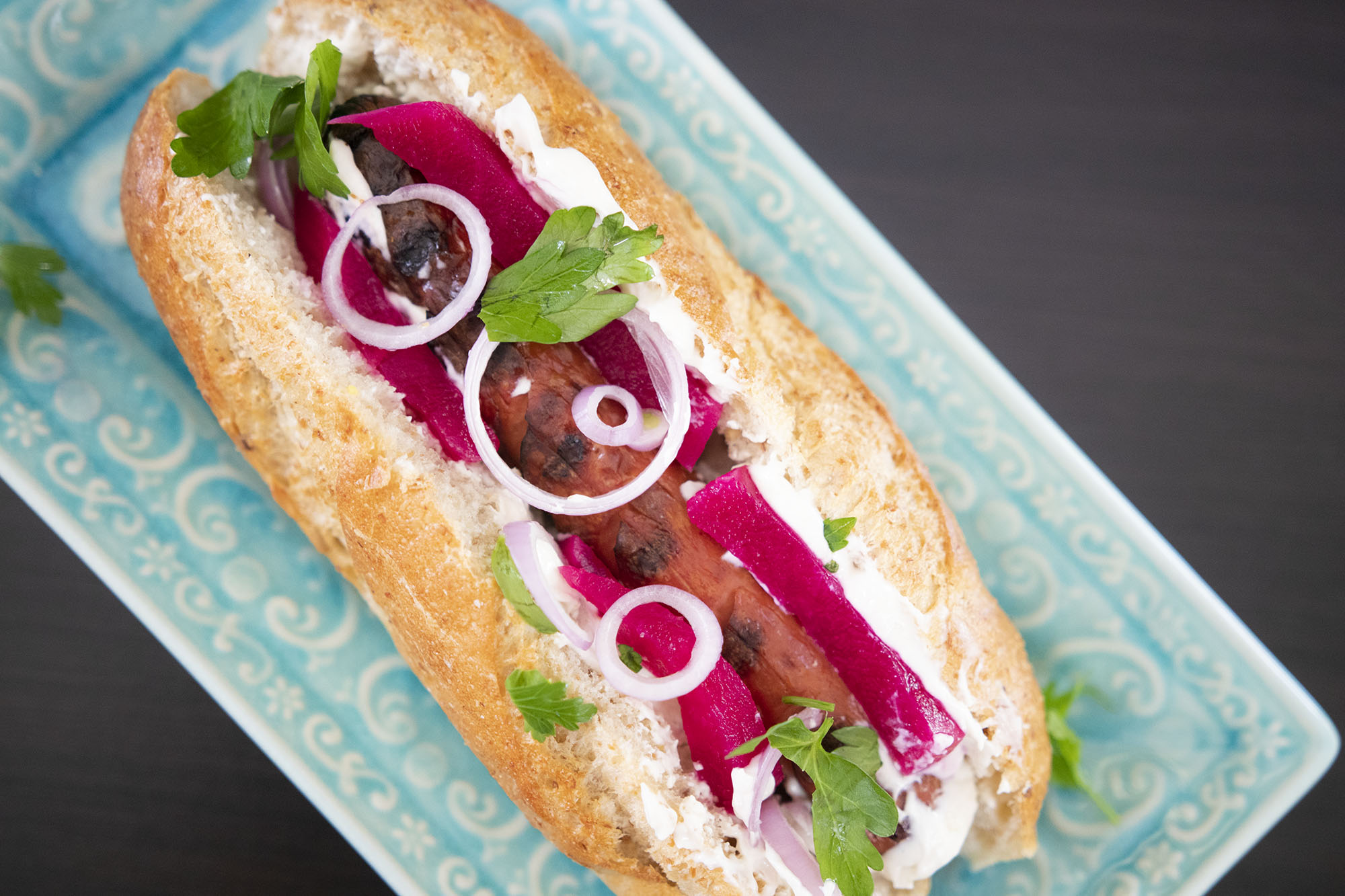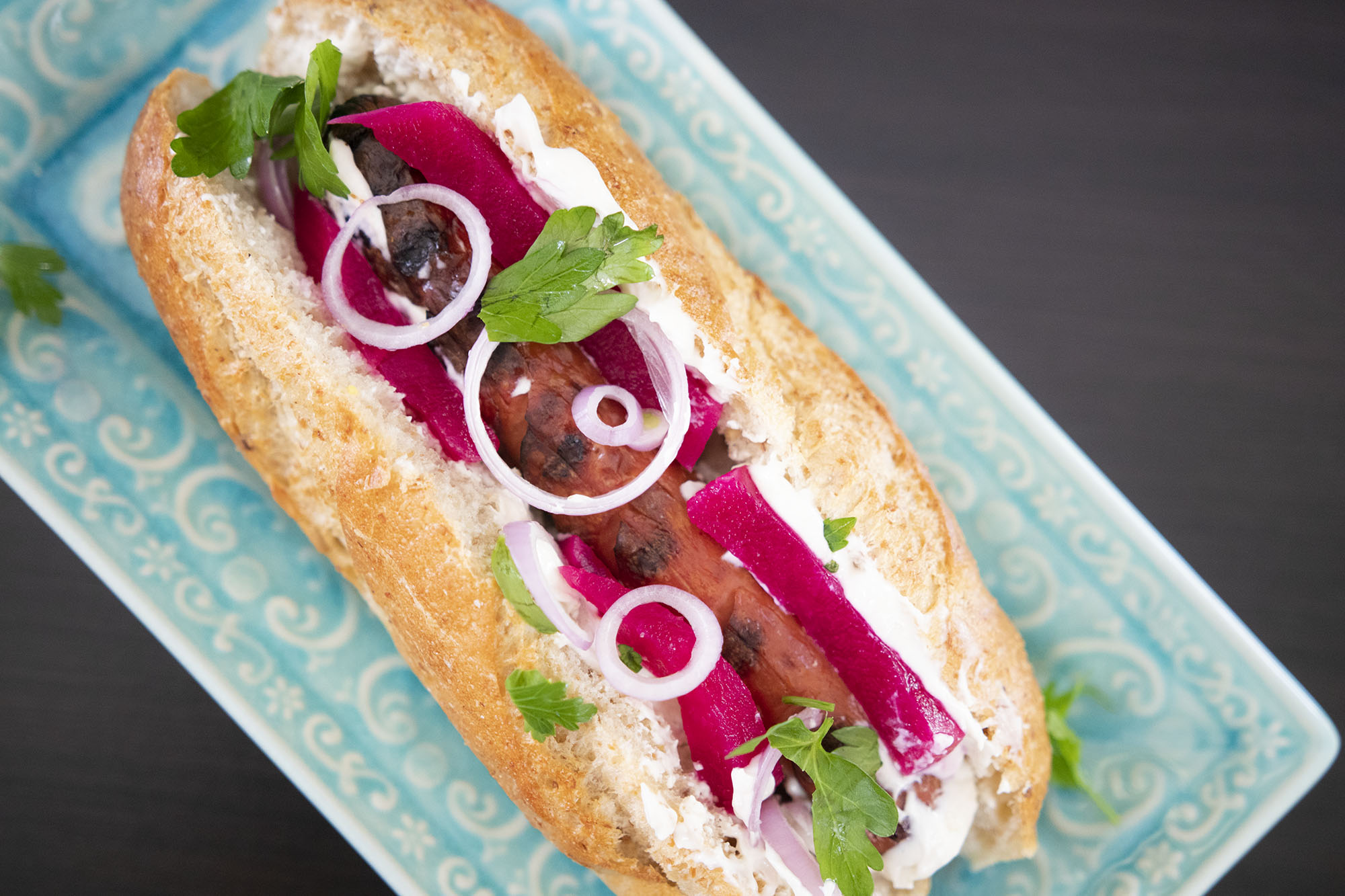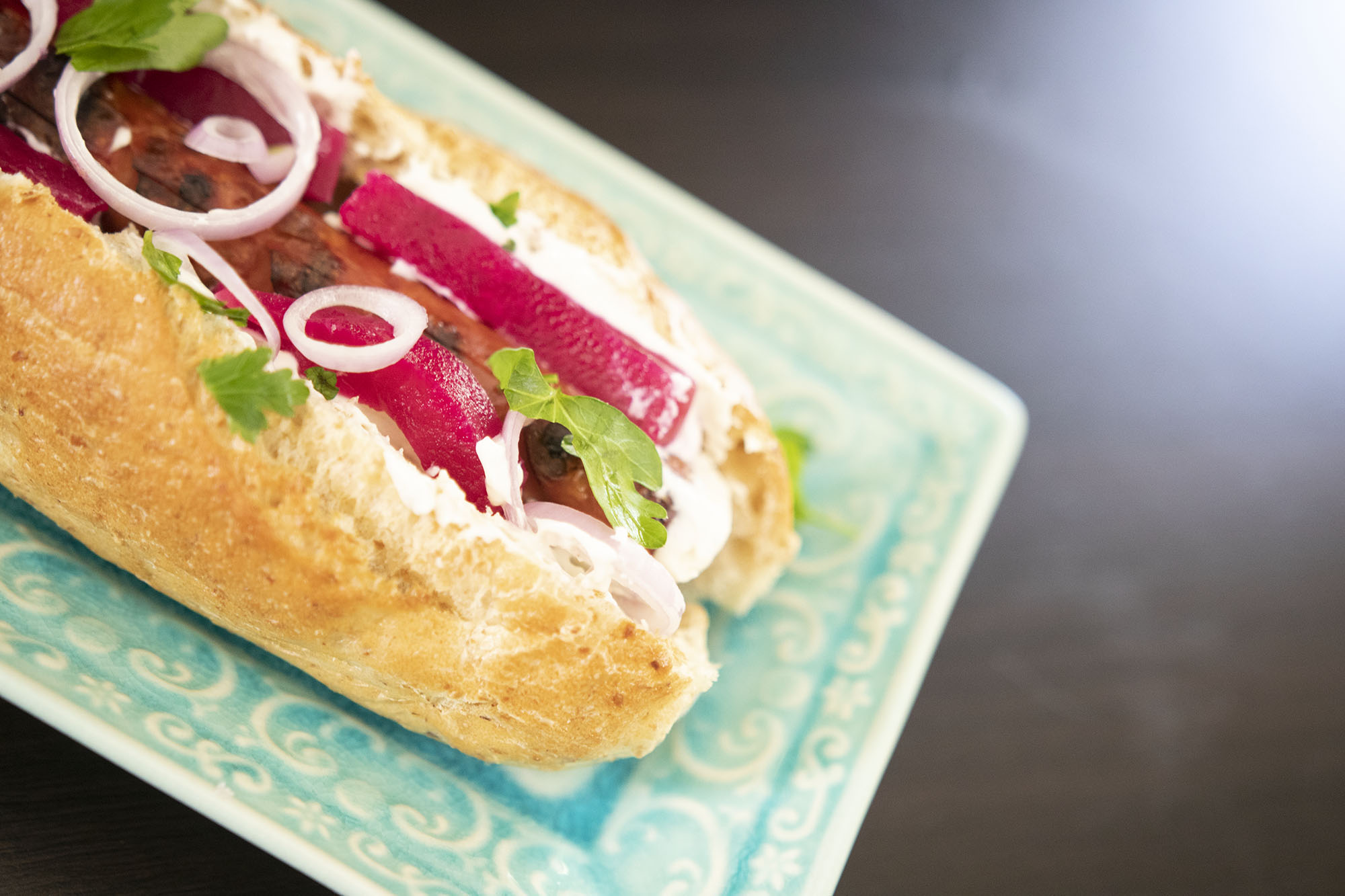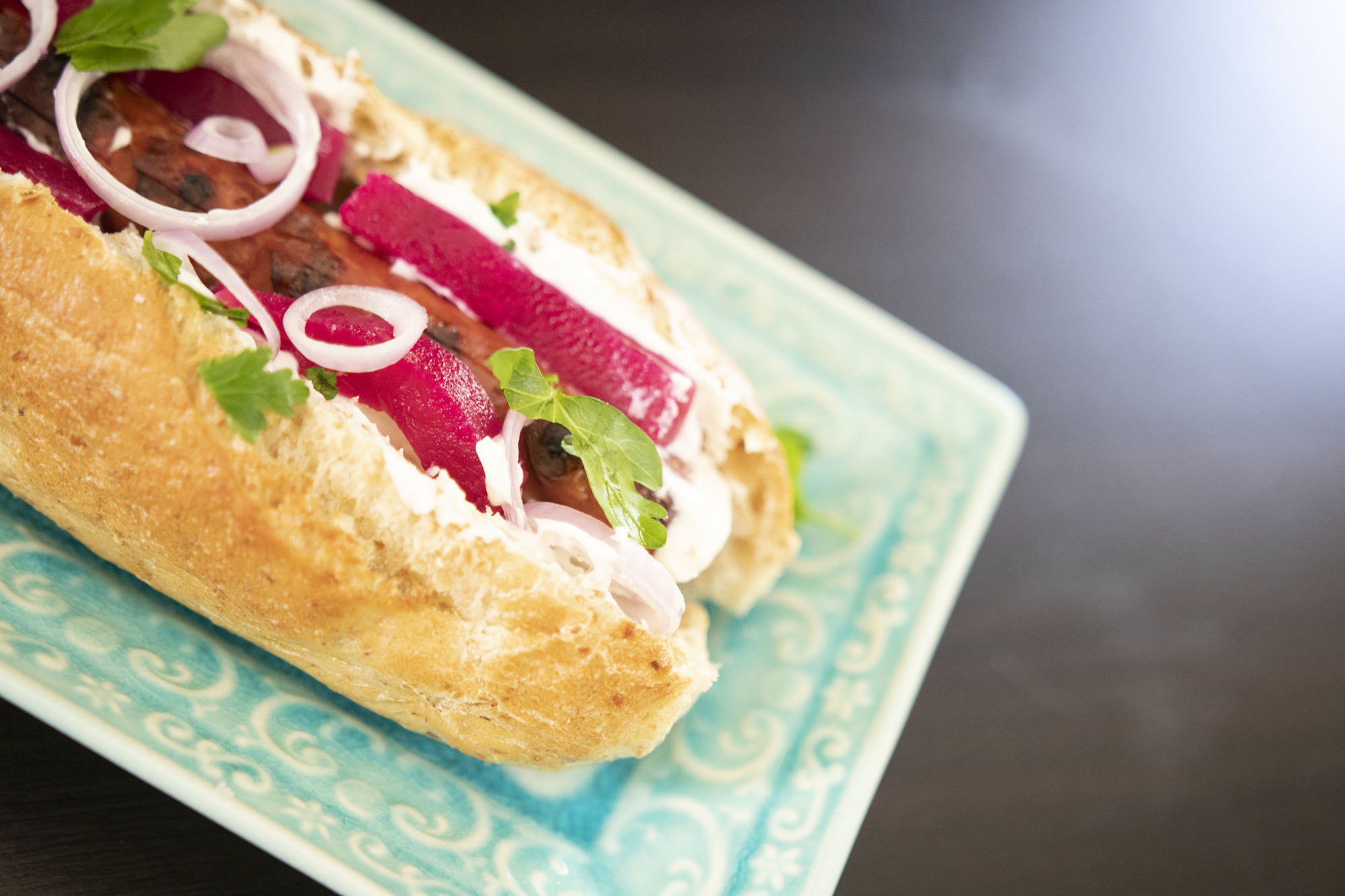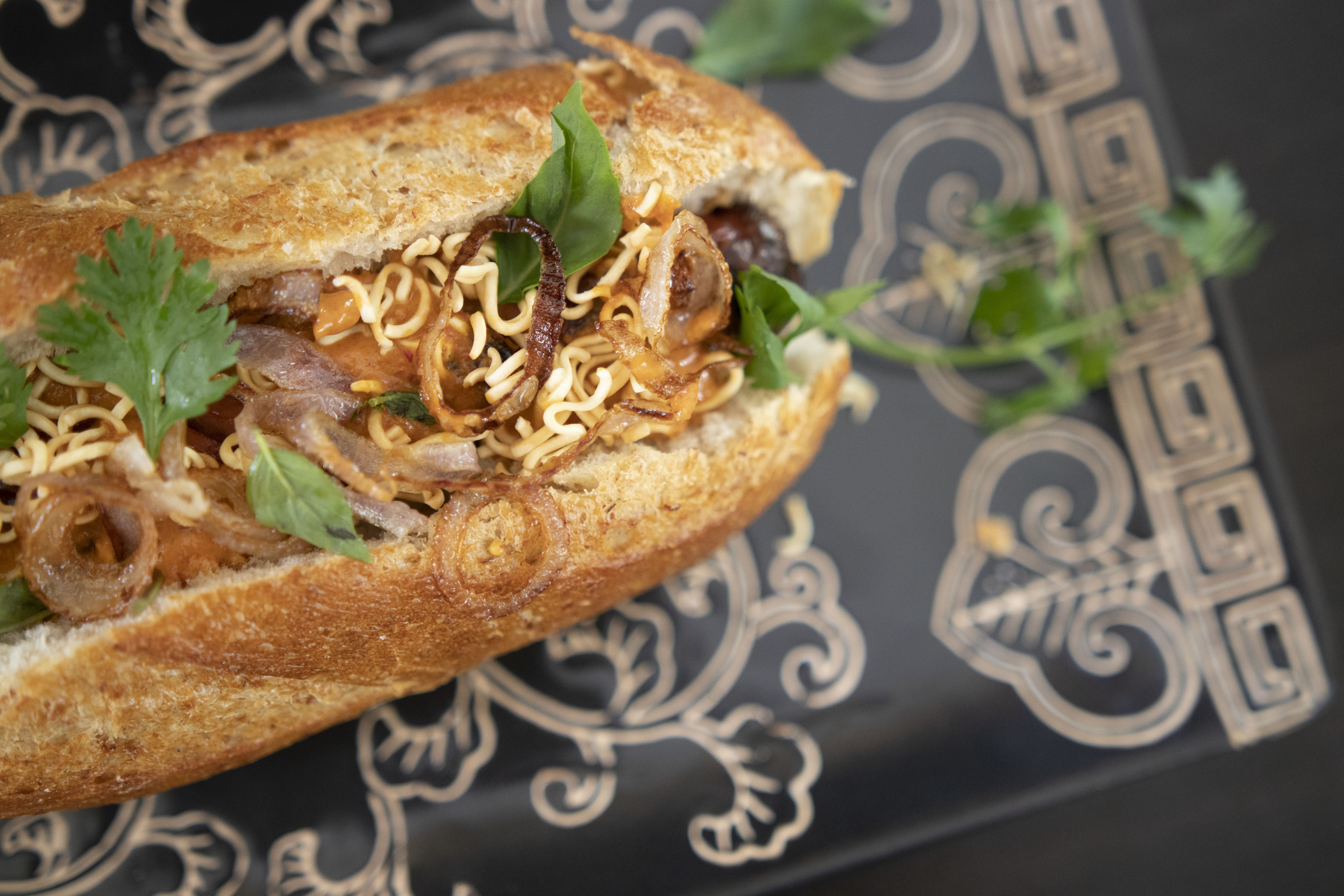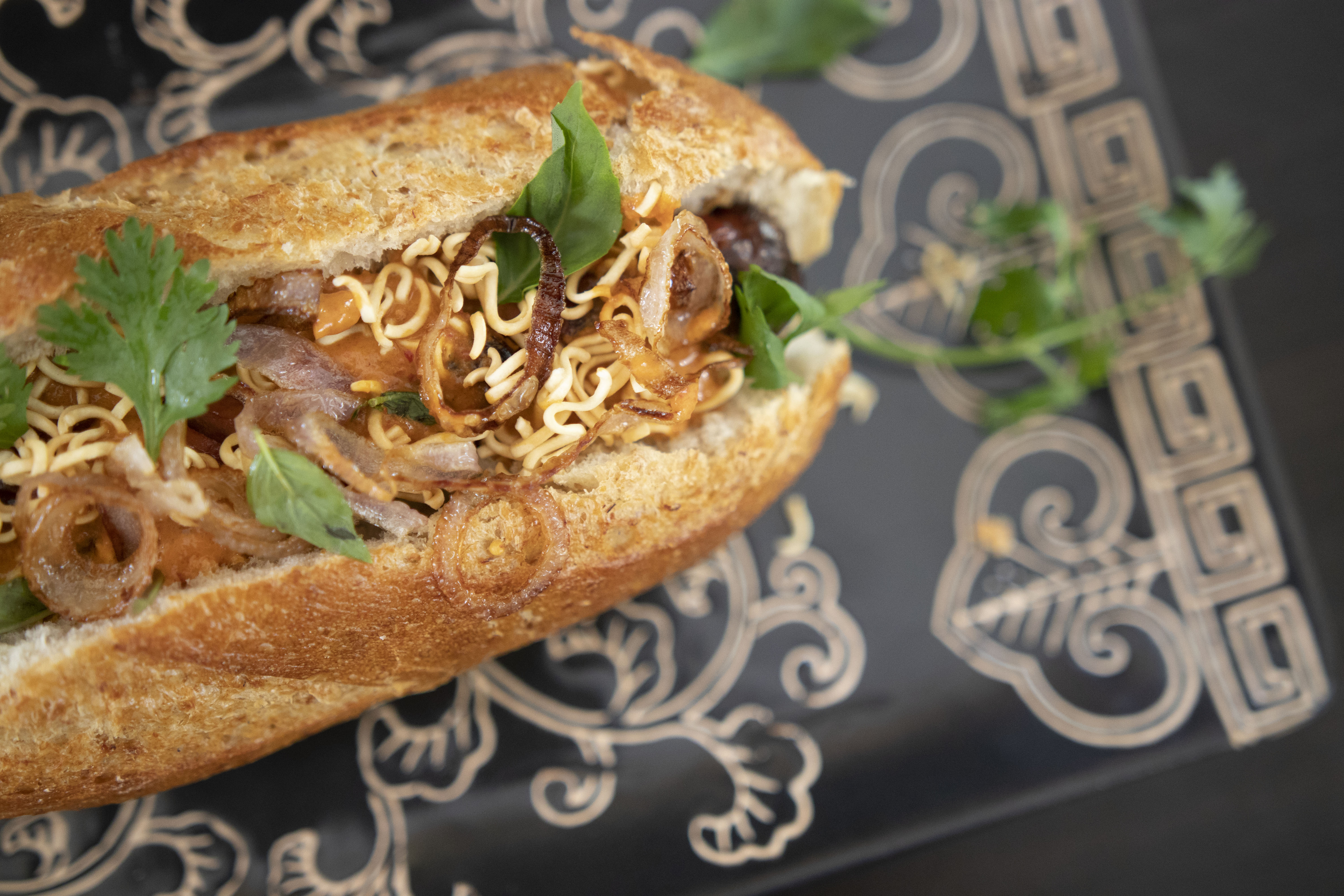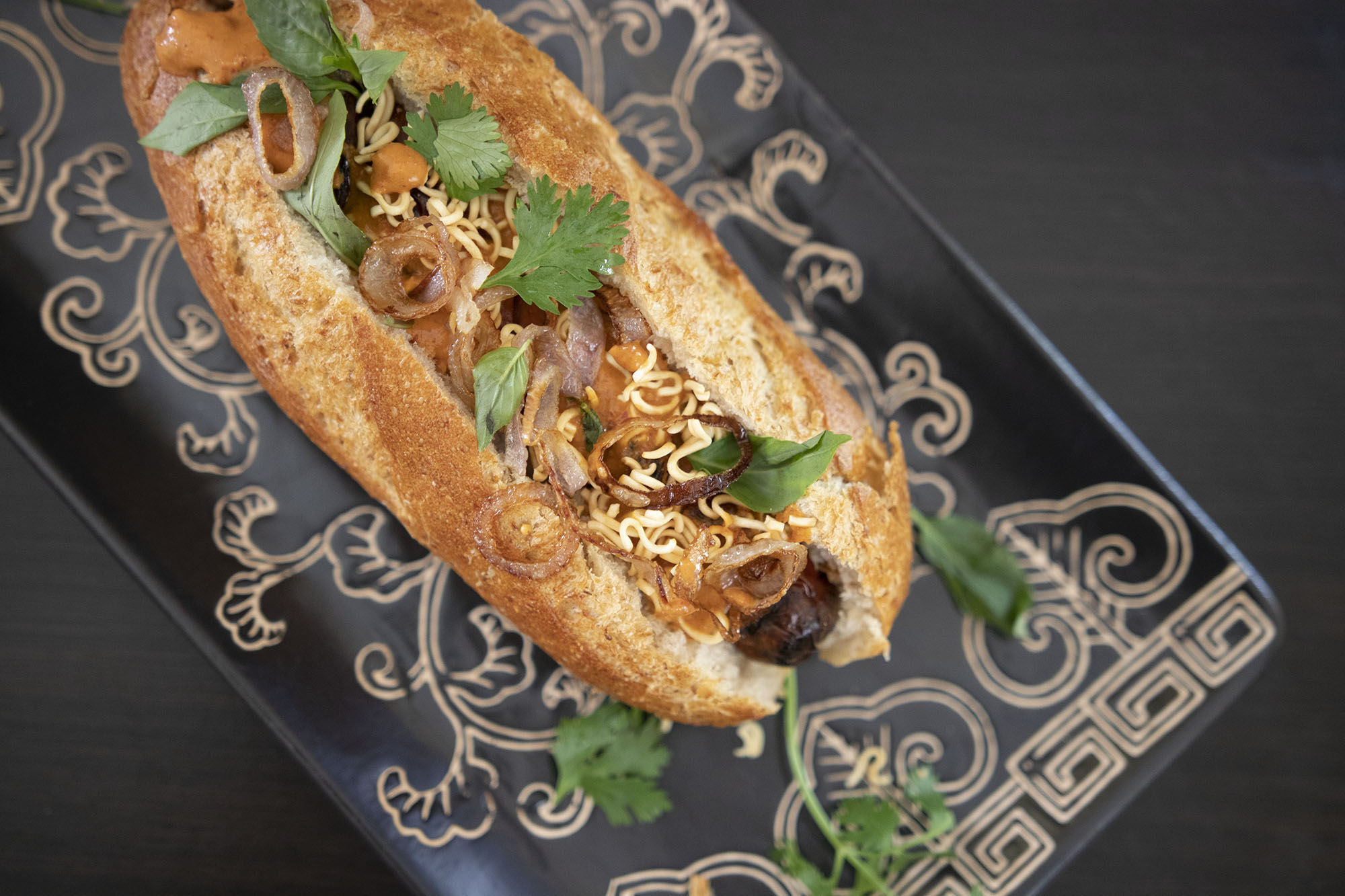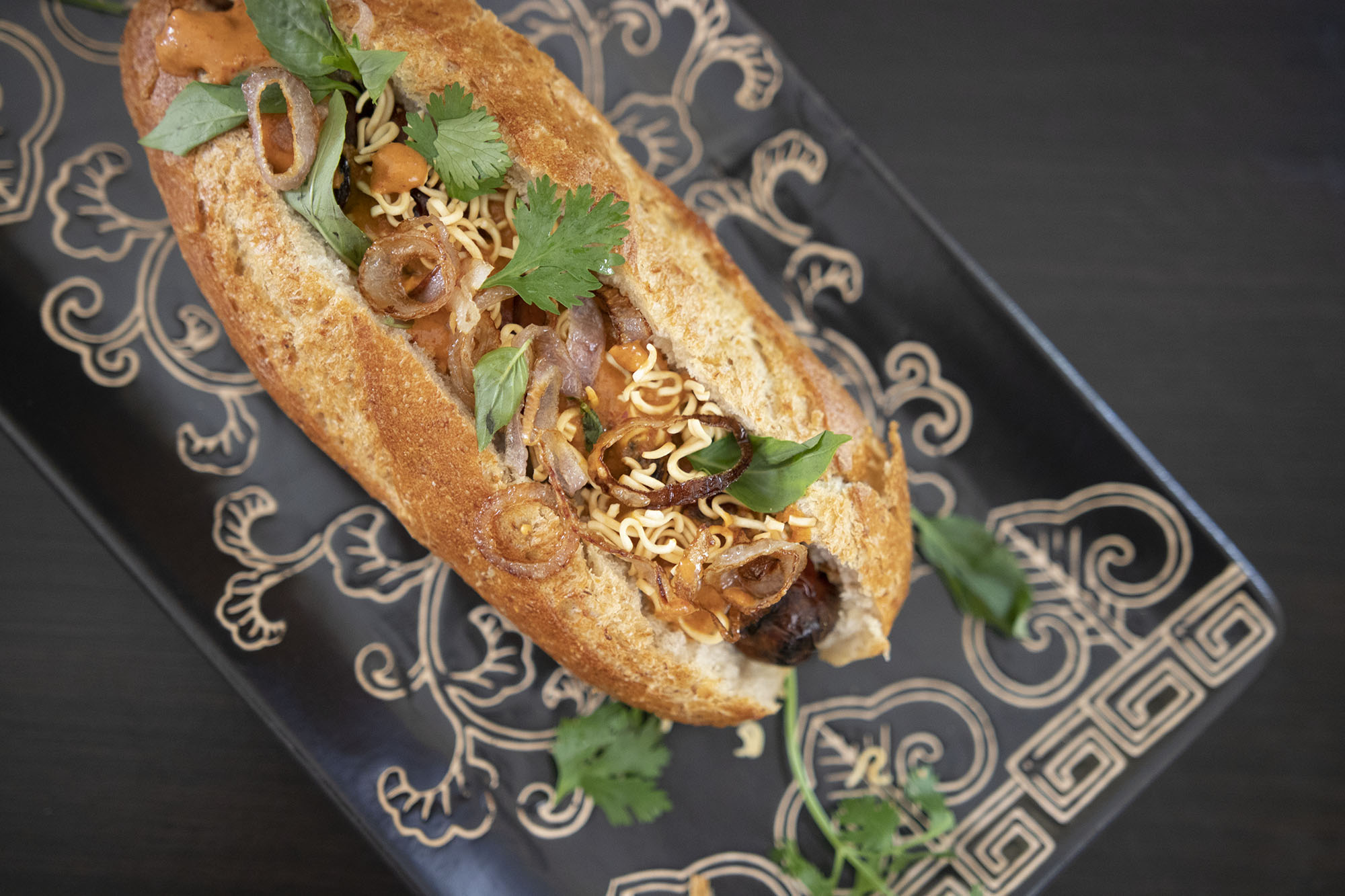 Summer screams for Hot Dogs and this year I'm giving these humble Hot Dogs a gourmet spin. Just using toppings, I made a Thai Red Curry Dog, Nacho Dog and a Shawarma Dog. I used Chicken Franks in these recipes, but you could use Beef or Pork sausage as well and instead of a flimsy hot dog bun, I'm using crusty Baguettinis!
Using simple ingredients like Red Curry sauce, crispy Mama noodles, Thai Basil, Cheese, Jalapenos, Salsa, Sour cream Tahini sauce, Pickled Turnips & Parsley, turn an ordinary hot dog into something quite extraordinary!
[youtube-subscriber nickname=kravingsblog]
Ingredients
Hot Dogs
Buns
Thai Red Curry Dog
1 tbsp red Curry Paste
2 tbsps Coconut Cream
Mama Noodles
Caramelized Shallots
Thai Basil
Coriander
Nacho Dog
Shredded Cheese
Jalapenos
Salsa
Sour cream
Shawarma Dog
2 tbsps Tahini
2 tbsps Sour cream
Pickled Turnips
Shallot rings
Parsley
Instructions
Prepare the hot dogs by creating diagonal slits in the sausage and grill on the BBQ
Slit the mini Baguettes from the top down(see video)
Prepare the red curry sauce by mixing the red curry paste with the coconut cream on a medium heat, remove and cool
Mix the tahini & sour cream together
For the Thai Red Curry Dog, top the hot dog with the sauce, caramelized onions, mama noodles for crunch, thai basil and coriander
For the Nacho Dog, top the hot dog with cheese and jalapenos and just warm in the oven till the cheese melts and then top with salsa and sour cream
For the Shawarma Dog, top the hot dog with tahini sauce, add shallot rings, pickled turnips and parsley
https://kravingsfoodadventures.com/gourmet-hot-dogs/