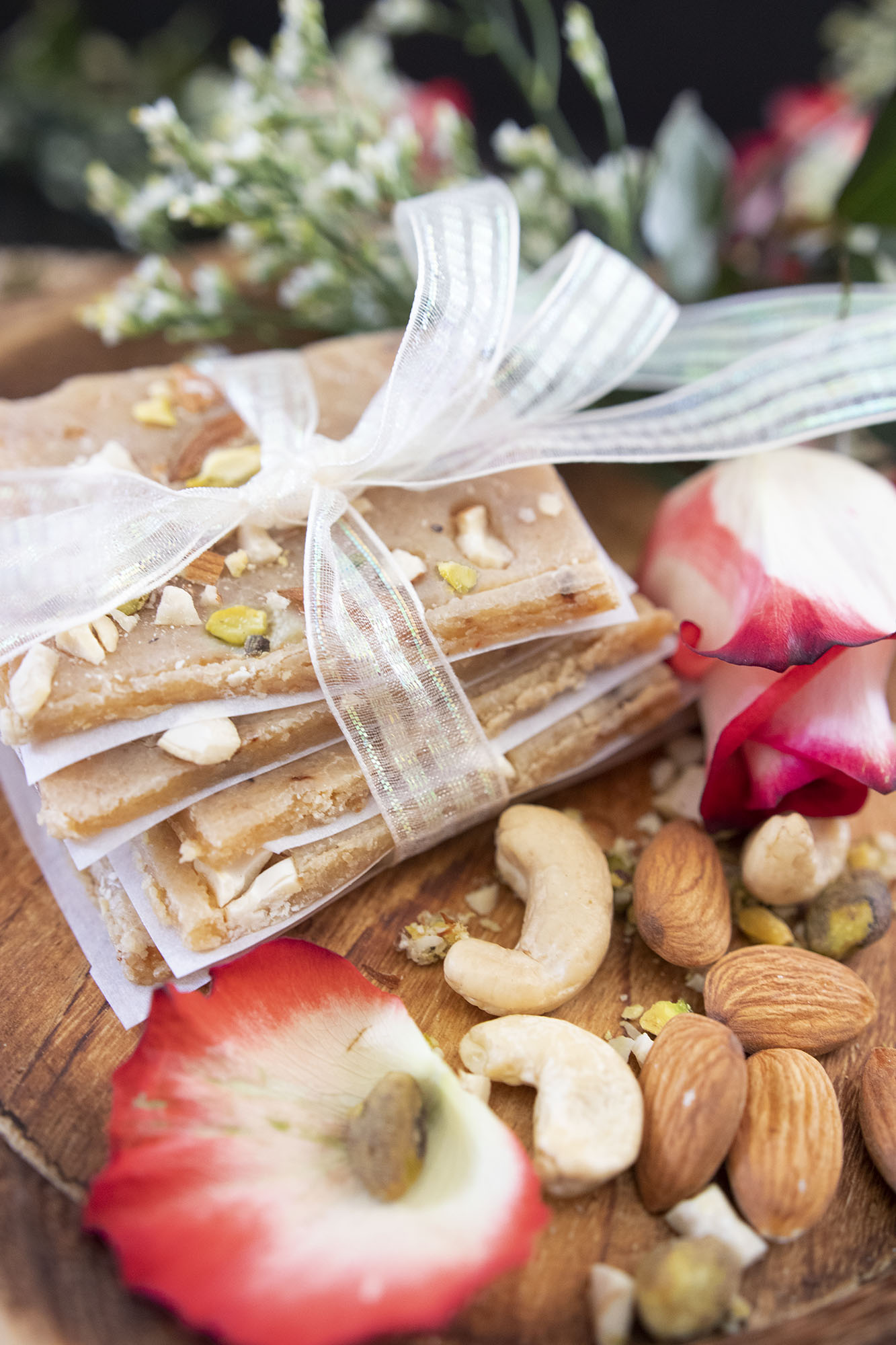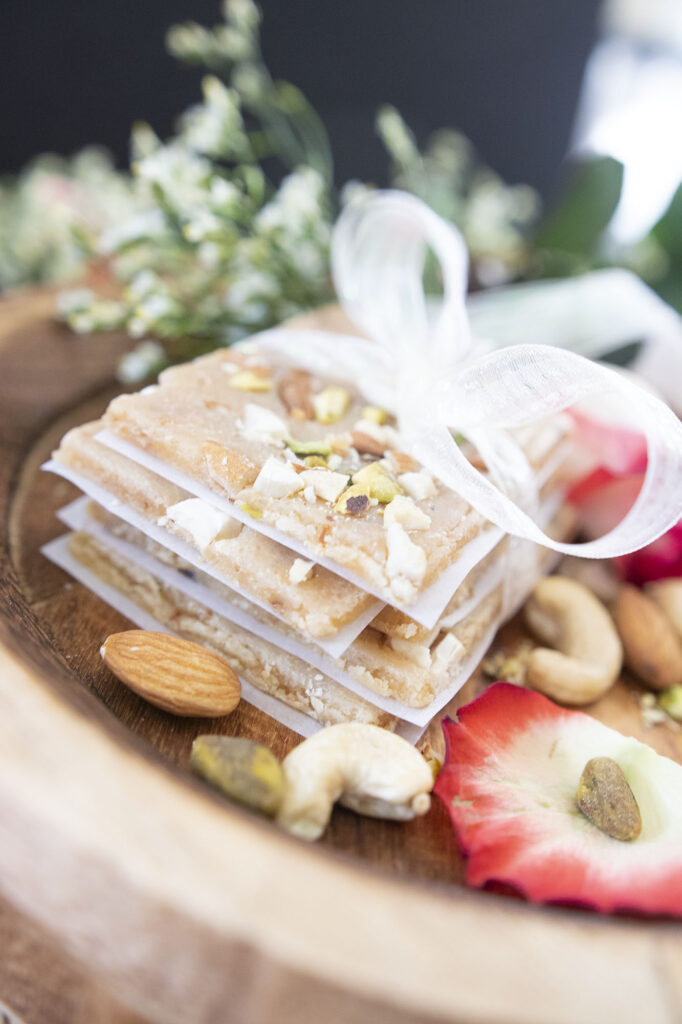 Cardamon seeds are sautéed in melted ghee with semolina, sugar and milk and then cooked till it forms a thick dough. It's then cooled, rolled thin and studded with nuts.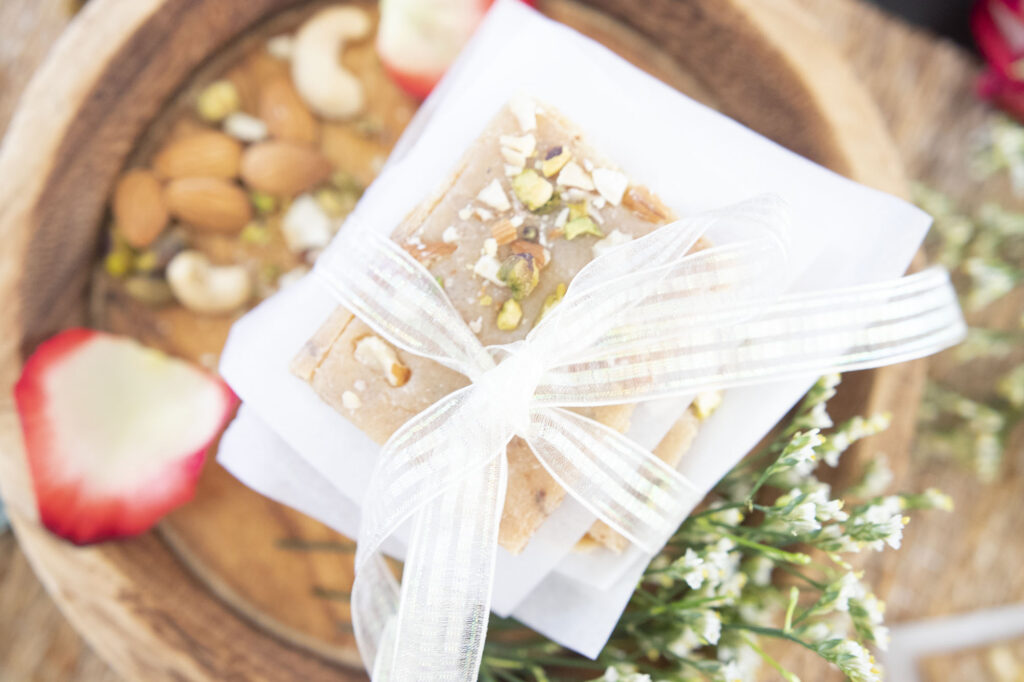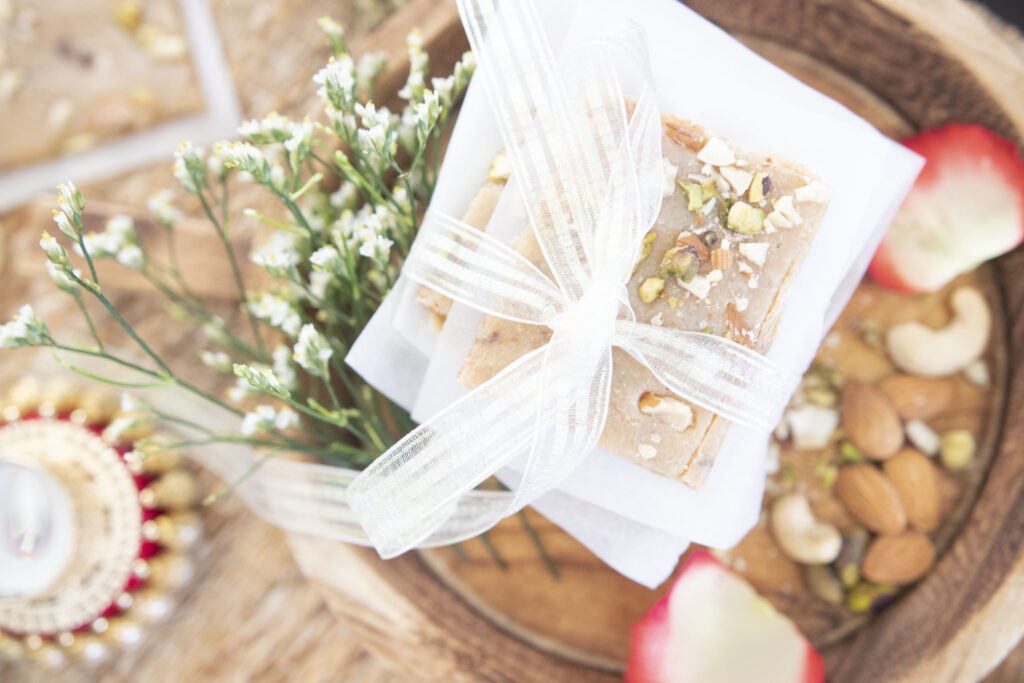 This old traditional mithai is the brainchild of Mohanlals Mithai in Mahim and is now available all over the country. This sweet can be made with Semolina, Flour or Corn starch with ghee, sugar and milk. Once fairly thick is rolled into a thin sheet and nuts are added to it.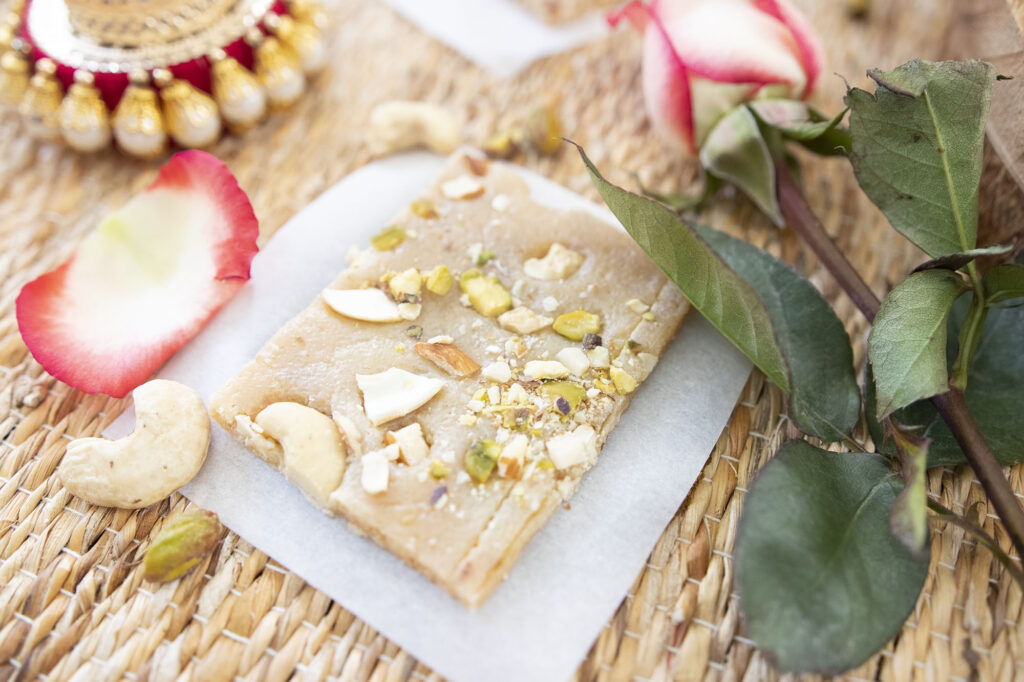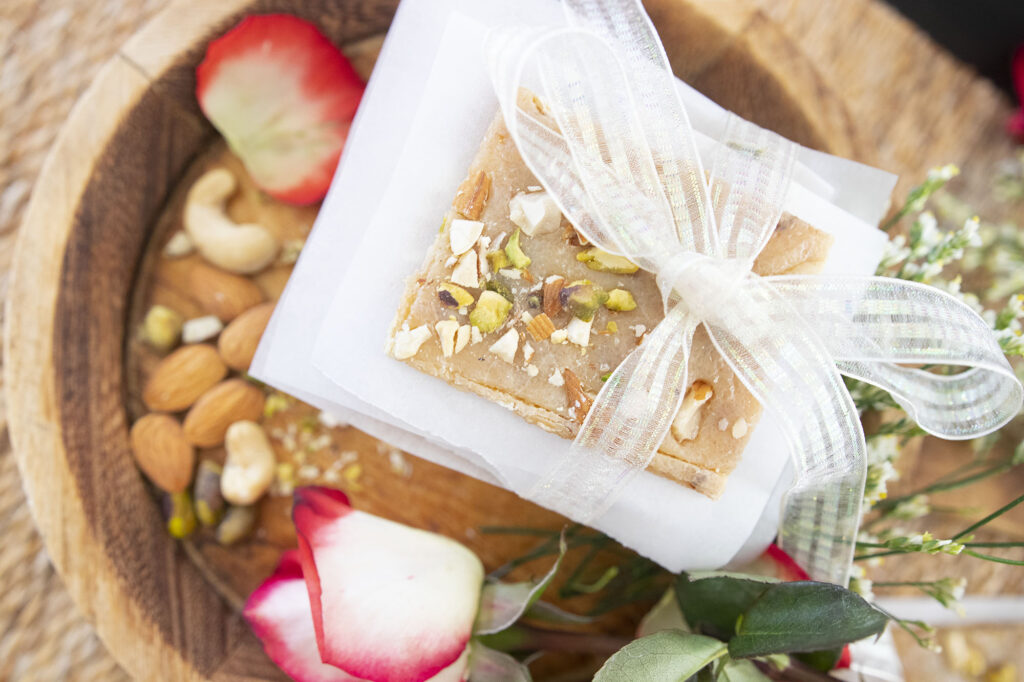 This mithai needs to set so it's almost dry ish. Most recipes recommend letting it air dry for 24 – 48 hours, but here in Canada, I usually leave it for 6 – 8 days. I chose to use Semolina as I found the cornstarch version takes much longer to set.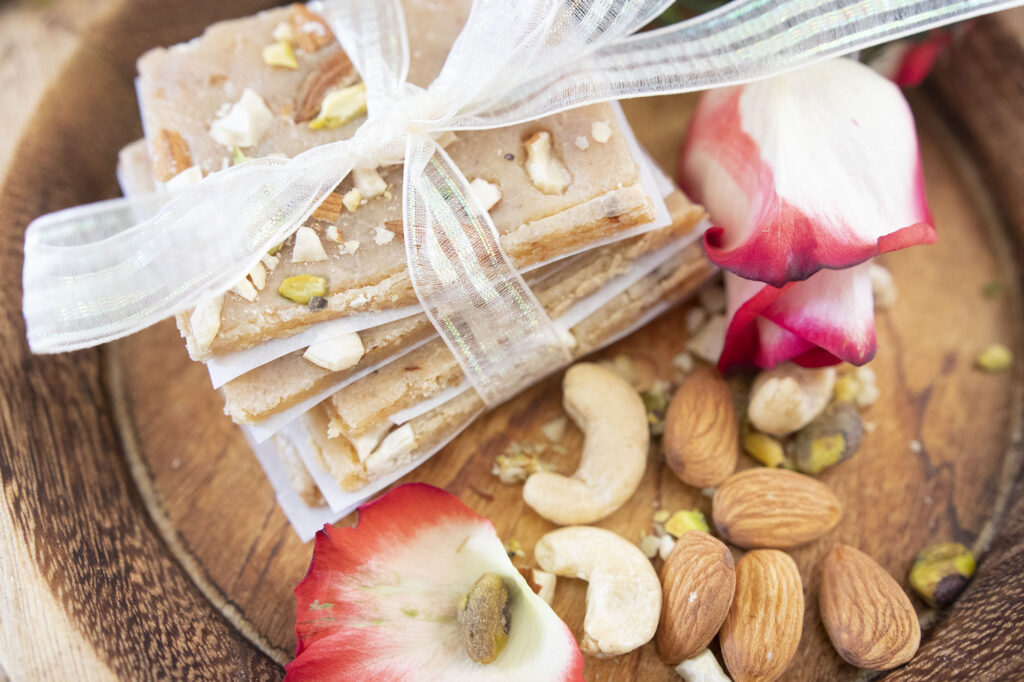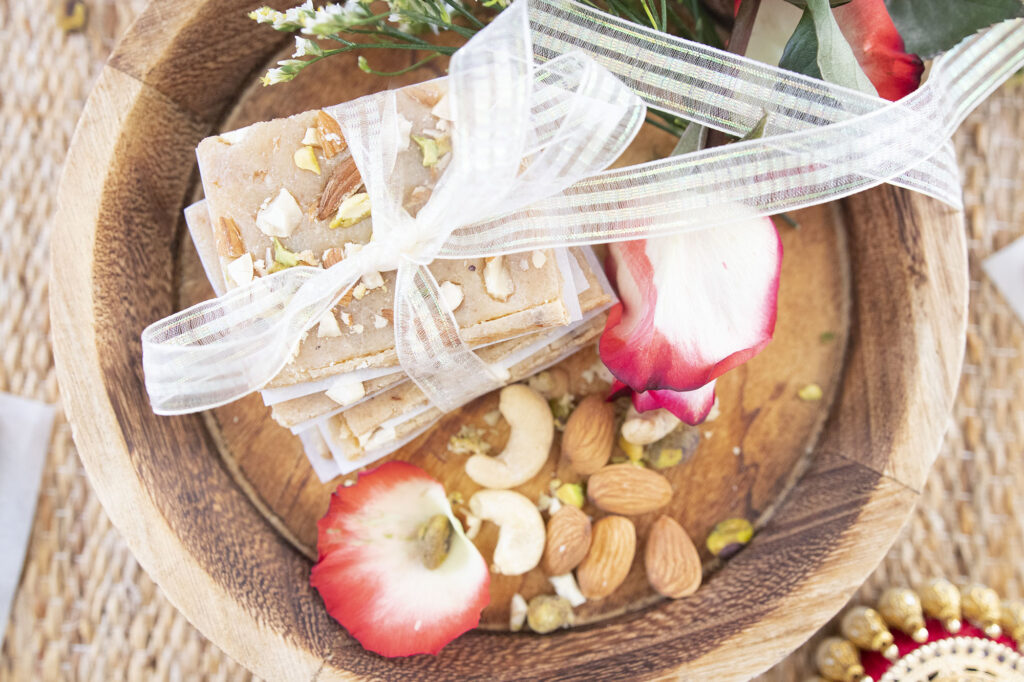 If you're planning to make this for Diwali or any other festival or celebration, be prepared to make it in advance so it has a chance to dry out.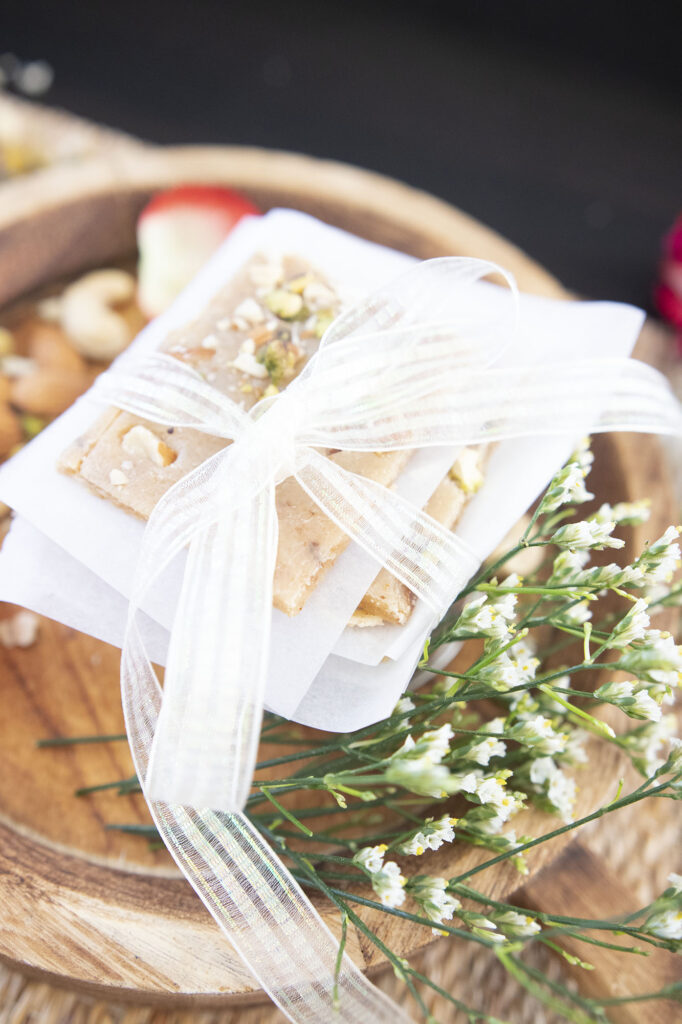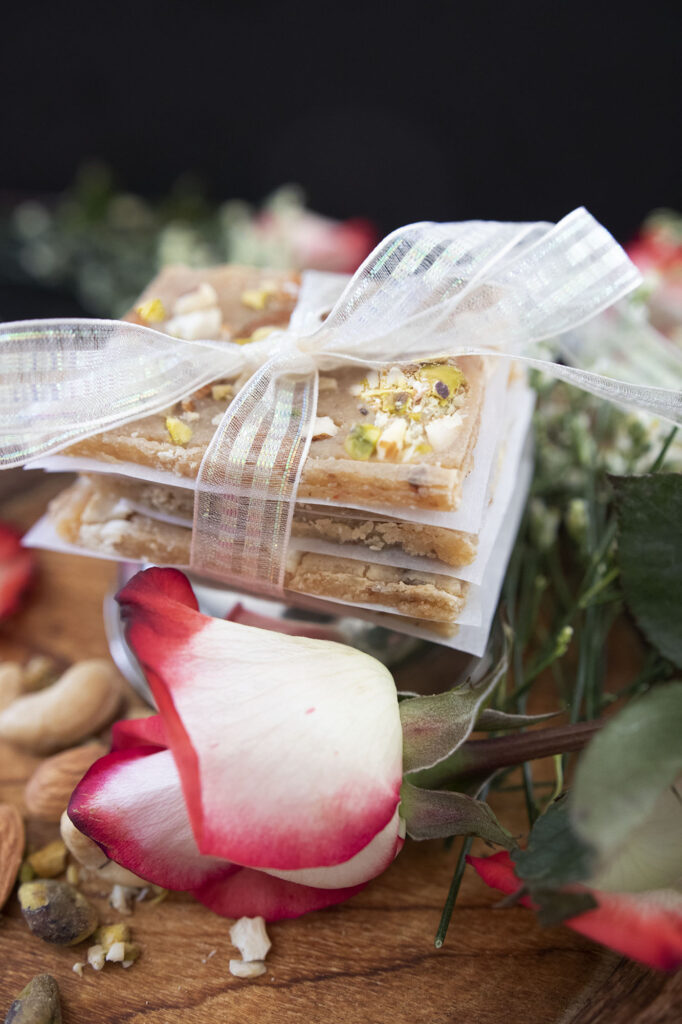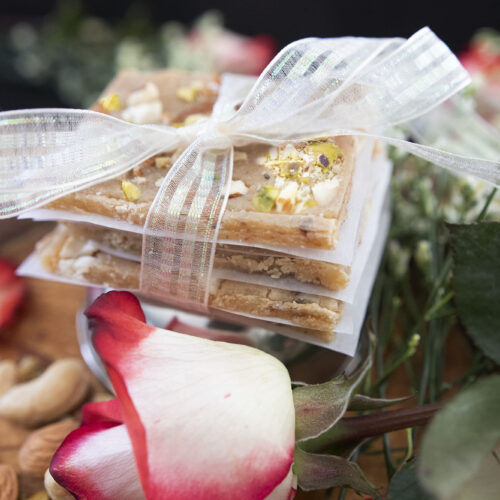 Ice Halwa
Ingredients
3

tbsps

Ghee

Seeds of 3 Cardamoms

crushed

1/4

cup

Semolina

1

cup

Sugar

2

cups

Milk

Pinch

of Saffron strands

1/4 – 1/2

cup

crushed Almonds

Cashews and Pistachios
Instructions
Heat 2 if the 3 tbsps of ghee and add the crushed cardamom seeds

Add the Semolina, followed by the sugar and milk and mix well

This will need to be cooked for 20 – 25 mins stirring constantly

Halfway through the cook time, add the other tbsp of ghee

Once the milk mixture is thick and forms a soft ball, turn the heat off and allow to cool

Turn this out on a sheet of parchment paper and spread with a spatula to cool

Add a sheet of parchment paper on top and roll lightly with a rolling pin

Scatter the nuts over the top and lightly roll again

Cool in the fridge for 30 mins

Let air dry for 2 – 8 days – this will depend on the temperature and humidity levels in your home